It's that time of year! The tomatoes are ripe, the basil is lush, and a freshly-pressed panini sounds like the perfect meal.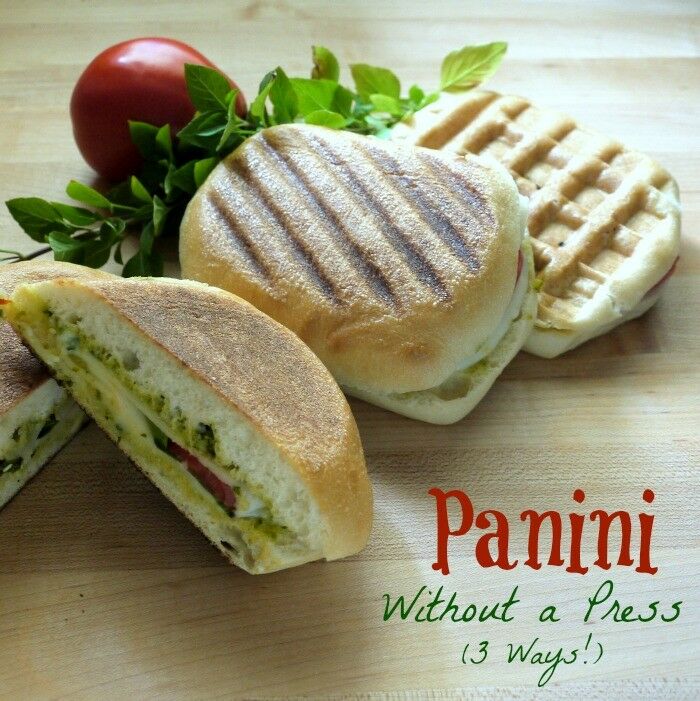 However, if you are like me, you might not have a Panini Press just sitting around. They are expensive, they take up a boatload of room, and they don't do a whole lot beside grill panini. (OK, I know. They can do lots of things. George Forman. Cuisanart.
Yeah, yeah, yeah. I've owned them both at one time. But really, eleven months out of twelve, they are just big space hogs.) Besides, there are any number of easy alternatives if you just think just a little outside the box pan.
To make a perfect caprese panini, you will need sliced mozzarella, fresh basil, and some kind of hearty bread (sourdough works nicely). And FRESH tomatoes! (I picked these beautiful romas up at the Hillsboro Tuesday Market this week, from Flamingo Ridge Farms.) I like to add a little basil pesto too, but this is completely optional.
Layering cheese on both sides protects your panini from "tomato leakage."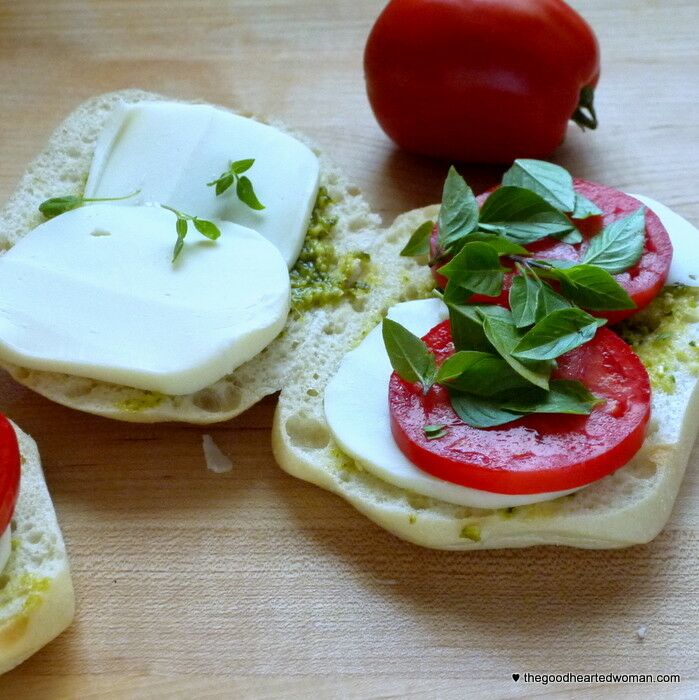 Now comes the fun part: pick your pressing method. My favorite is the waffle iron, but only because it is so unique - people don't expect it. The easiest method is to grill it on a flat griddle. When I use a flat griddle, I do two to four sandwiches at a time and use a Pyrex baking dish to weight them down. Of course, unlike a real panini press, you have to flip the sandwiches halfway through the process.
Results (left to right): Skillet, grilling pan, waffle iron.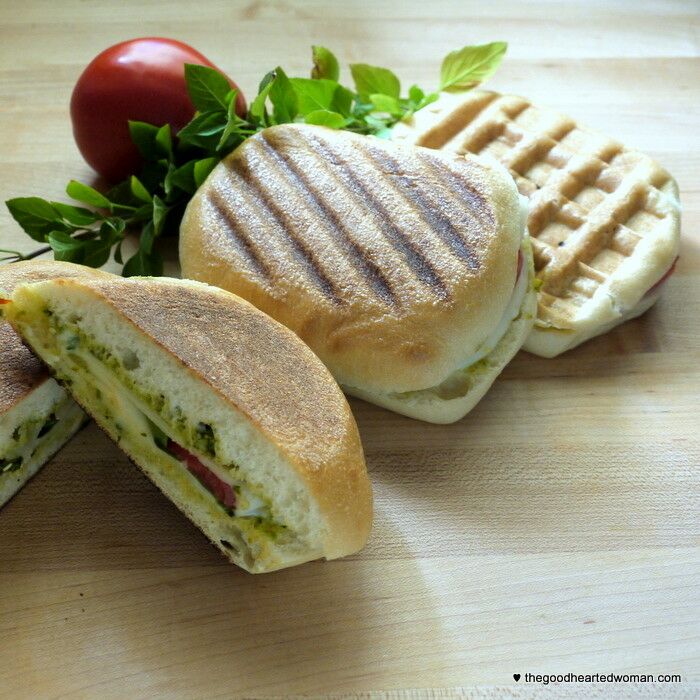 What are some of your favorite cooking hacks?