Graduation Gifts don't need to be expensive or lavish to be treasured.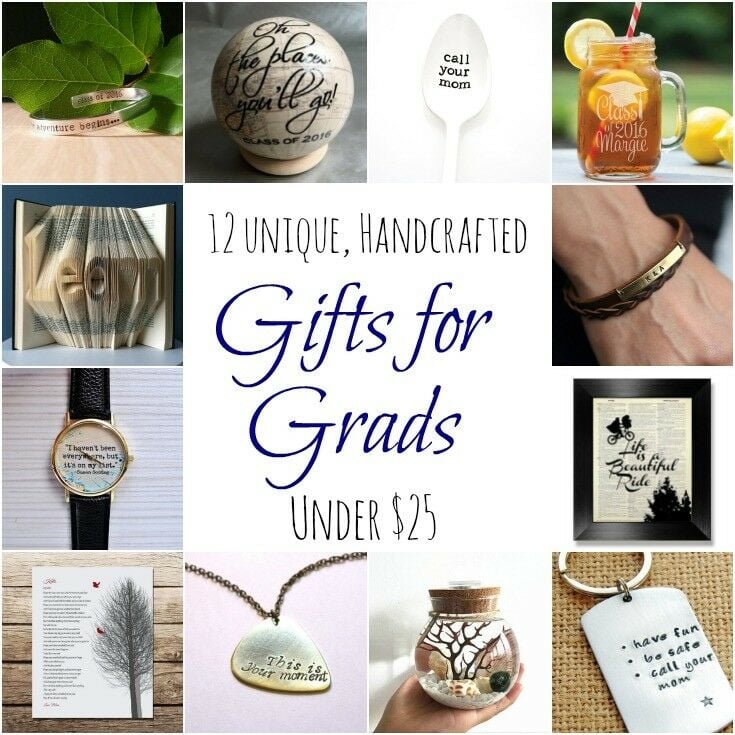 This post may contain affiliate links, but don't worry - they won't bite.
It's interesting to me, how we choose the things that stay with us. I find that it is rarely the most lavish or expensive gift that finds a permanent spot our lives, but rather it is some token that strikes a cord between giver and receiver that we end up holding on to, or an item that becomes a part of our daily routine.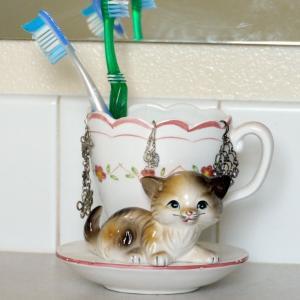 Regarding the later, I'm not one for knickknacks generally, but when I graduated from kindergarten, my Aunt Gwen sent me a pretty little piece from Missouri - a fancy ceramic cup filled with plastic and silk violets, with a kitten curled up next to it. I remembered my mother fussing over it for days. She could not for the life of her understand why Gwen would send such a fragile piece to a five year old, so she eventually commandeered it, tossed the violets, and put it to use in our bathroom as a toothbrush holder. When I left for college, I took it with me, and Mr B and I still use it today for our toothbrushes. It's not the sort of thing I would normally keep, but after all these years, I have grown very fond of it, and can't imagine resting my toothbrush anywhere else.
Personally, I tend to give gifts of time (which doesn't fit well in a box), or things I make myself, or some combination of both. However, during this time of year, with all its accompanying end-of-the school year preparations, both time and making can be overwhelming. With this in mind, I scoured Etsy to find a few standouts - unique, handcrafted, inexpensive graduation gifts with the potential to make a connection and stand the test of time.
Unique, Handcrafted Gifts for Grads