Out & About with The Good Hearted Woman
Occasionally, Mr B and I get to go to some pretty awesome events. Here's the latest scoop: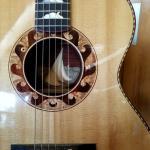 Every spring, you can find some of the most beautiful and unique instruments being made in the Pacific Northwest at the NW Handmade Musical…
This page contains affiliate links, but don't worry – they won't bite.
Pacific Northwest Hot Tickets ↓
There's always something going on around town. (We love using Goldstar to find amazing deals on our favorite happenings!)
[goldstar-plugin hour=1 territory_id=12]
Disclosure: This post contains affiliate links, which means we may receive a commission if you click a link and purchase something that we have highlighted here. While clicking these links won't cost you any extra money, they will help us keep this site up and running – and (relatively) ad-free!! Please check out our disclosure policy for more details. Thank you for your support!