The Richest, Creamiest Dairy-free VANILLA BEAN ICE CREAM Ever ~ Made with Coconut Milk!
Mr. B loves ice cream, and last year I splurged and bought him a new ice cream maker for his birthday.  (Well, to be perfectly honest, it was more for "our" birthdays – he's only three days older than me.) It was definitely a great purchase!
This post may contain affiliate links, but don't worry – they won't bite.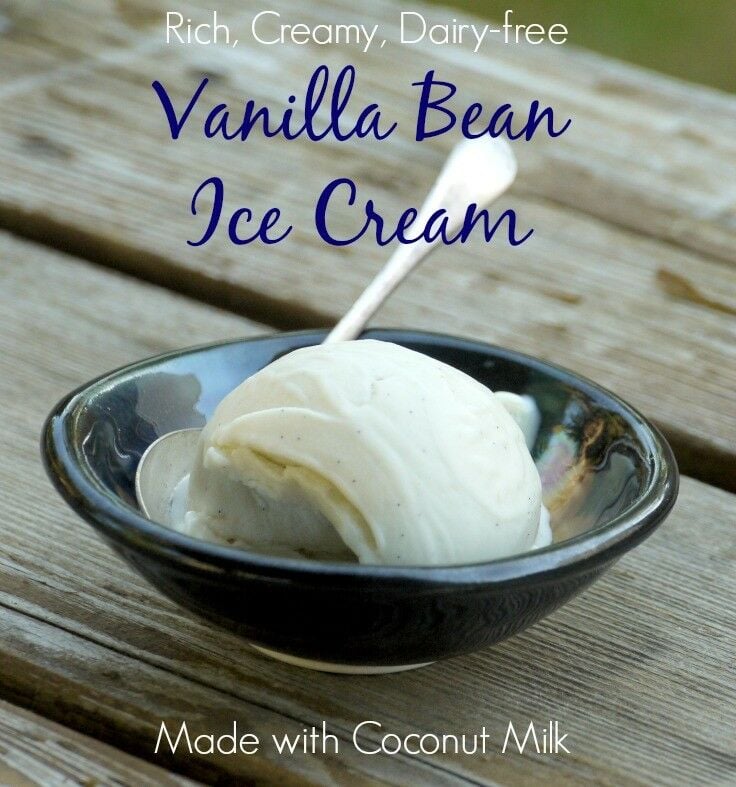 Our oldest daughter is on a dairy-free diet right now, so when she came over for dinner the other night, I whipped up this delicious coconut milk-based ice cream. It never made it from the ice cream maker into the freezer – it was gone too fast! And it was scrumptious with the fresh berry compote I made last week!
Dairy-free Vanilla Bean Ice Cream
Print Recipe
Pin Recipe
Ingredients
4

egg yolks

2/3

cups

cane sugar

2

13.5-ounce cans full-fat coconut milk

1/4

teaspoon

salt

1

whole vanilla bean

2

tablespoons

vodka
Instructions
Combine egg yolks, coconut milk, sugar, and salt in a blender and process until smooth.

Pour mixture into a medium sauce pan, and heat over medium low just until steamy. DO NOT BOIL.

Slice vanilla bean down the middle, and scrape the inside into the hot coconut milk mixture. Whisk to combine. (I also put the vanilla bean pod in and fish them out before I put the ice cream mixture into the ice cream maker.)

Continue to cook until the mixture has thickened to the consistency of a thin custard.

Remove from heat and whisk in the vodka. (This keeps the ice cream from getting too hard in the freezer. For alternative preparation, see note below.)

Refrigerate mixture about 2 hours, or until completely cold.

Pour mixture into ice cream freezer and prepare according to manufacturer's directions.
Notes
Alternate "vodka-free" Preparation: 2 tablespoons of vanilla extract can be substituted in place of the vanilla bean and vodka.
Note that, if you are concerned about alcohol in your ice cream, vanilla extract contains as much alcohol as vodka. Either way, the vanilla extract or vodka MUST be added AFTER the mixture is taken off the stove. The alcohol helps to keep the ice cream from getting too hard.
For soft-serve style ice cream, serve immediately. For a harder scoopable ice cream, place in the freezer for 2-3 hours. Take out and place on the counter for 10 minutes to soften for serving.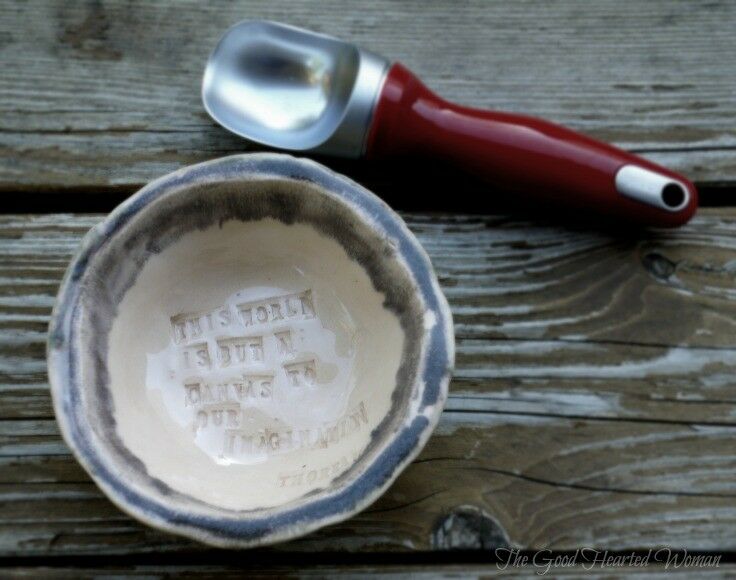 Disclosure: This post may contain affiliate links, which means we may receive a commission if you click a link and purchase something that we have recommended. While clicking these links won't cost you any extra money, they will help us keep this site up and running! Please check out our disclosure policy for more details. Thank you for your support!