Yesterday, I told you all about my new sun-brella, so today I thought I would share an umbrella of a different kind! One of the things I loved most about our Hawaiian holiday was all the fresh fruit, and this island-inspired smoothie is deliciously refreshing, no matter where you are.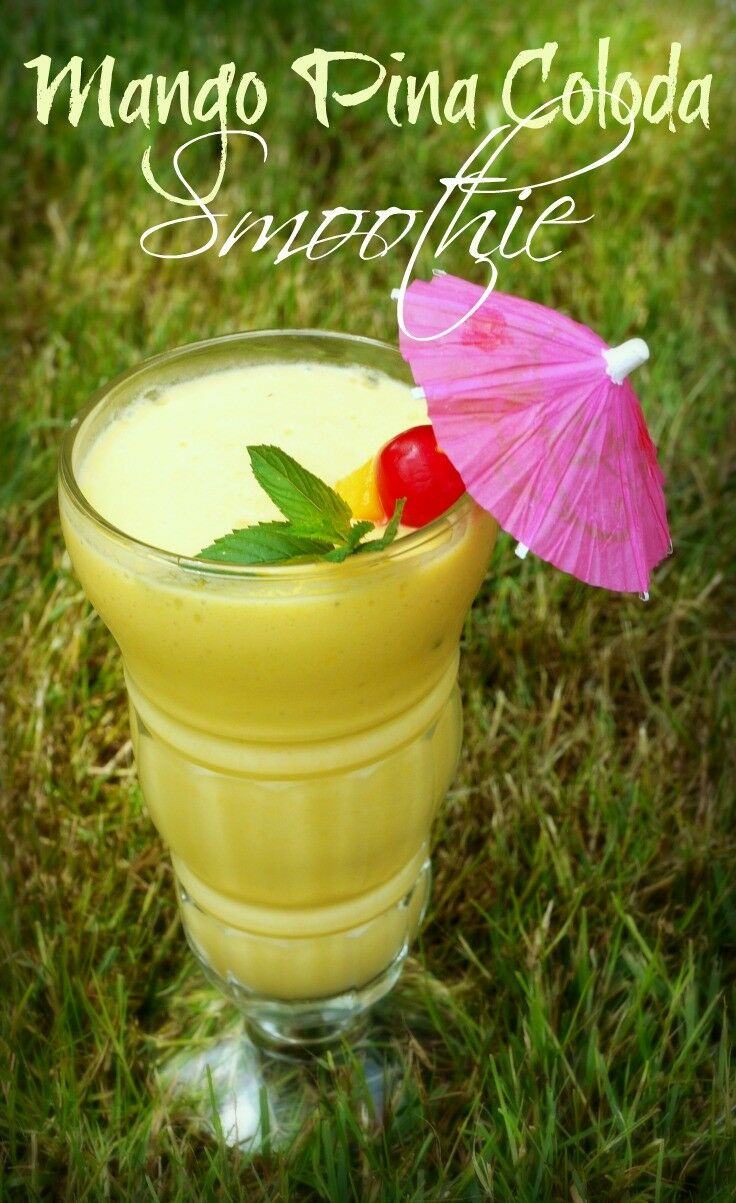 This recipe makes enough for at least 4 servings.
Mango Pina Colada Smoothie
Print Recipe
Pin Recipe
Ingredients
Instructions
Beginning with pineapple juice, layer ingredients in blender in order. Puree until smooth. Serve in chilled glasses, and garnish with fresh mint (and a little umbrella if you want to get fancy).
Tip: When your bananas get a little too ripe, peel them and put them in the freezer. Great for just about any smoothie, they both add flavor and cut down on the need for additional sweeteners.