Hello and Welcome!
I'm Renée and, nine times out of ten, if you're reading something here, I wrote it. My husband Rick (or "Mr B," as he is affectionately known here on GHW) is my sweetheart, my best friend, and my most enthusiastic supporter and cheerleader.
Rick and I met in choir class our sophomore year in high school and were engaged by the spring of junior year. The universe had different plans for us though, and we eventually took separate paths – until almost three decades later, when we got a second chance.
Now between us, we have a half-dozen daughters, a couple of dogs and a couple of cats and a couple of chickens, seven or eight guitars, two autoharps, at least three ukuleles, one century-old piano, an undetermined number of other stringed and woodwind instruments, and a whole lotta fun.
Here at The Good Hearted Woman, we aim for a Cozy. Sustainable. Vintage. Acoustic.
Rick and I love to visit unique destinations that offer a personal touch, and seek out people and places that have a story that needs telling. We promote sustainable living, offer creative inspiration, and share delicious "healthier comfort food" recipes. (One of my favorite things to do is recreate and update lost recipes from our childhood to make them lighter, healthier, and easier to prepare.) We like to tie it in a bow with a little music, because music is the one thing that truly unites us all.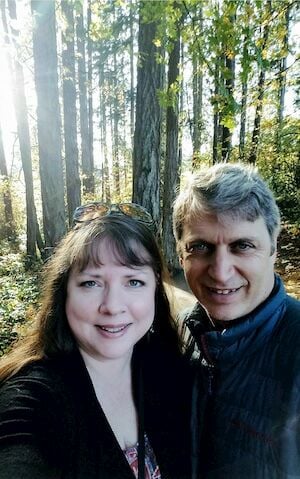 Whether it's hiking the trails of the Pacific Northwest, playing in the kitchen with a fresh culinary find, sharing our favorite music makers and artisans, or reviving and updating an heirloom recipe, our focus is always finding stories and experiences that are rooted in kindness, compassion, and a world-view that embraces our responsibility to care for people and the planet.
We hope you'll come back again as we explore more of this beautiful world of ours.
Peace,
Rick & Renée

P.S. If you represent a company that is interested in collaborating with The Good Hearted Woman, please visit our Media Kit for more information, or contact us here.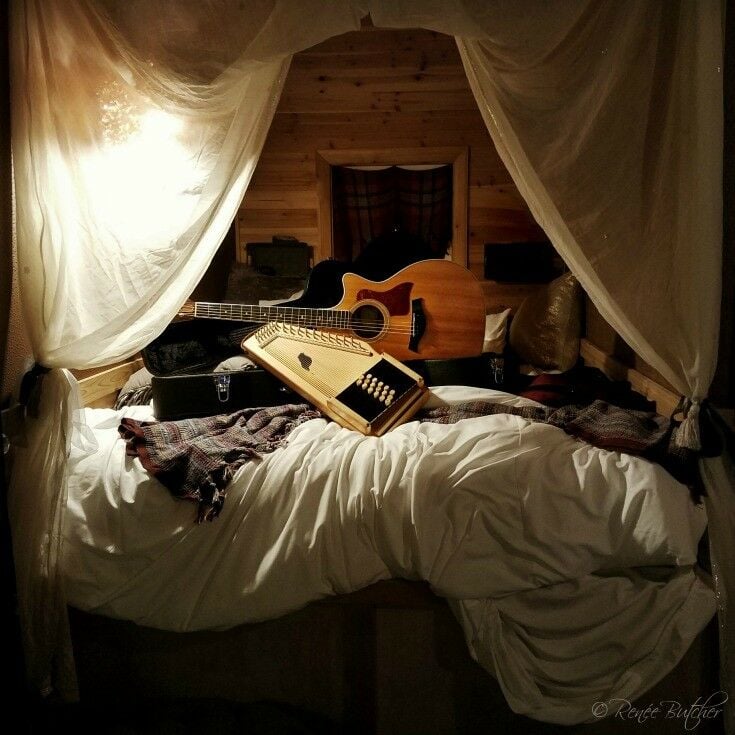 Occasionally, folks ask, "Why 'The Good Hearted Woman'"? (Usually while unconsciously humming ♫ ♫ "She's a good hearted woman in love with a good timin' man…" ♪♪) And while it's true that my sweetheart is a talented country singer, the real answer is more simple: a Good Hearted Woman is who and what I aspire to be. It is a journey.