Hello, Good Heart!
I'm Renée, the writer and recipe developer behind The Good Hearted Woman, and I am delighted that you've taken time to stop by!
The Good Hearted Woman was founded on the concept of commensality – the experience of people coming together over food. The meals we share around our tables nourish, comfort, preserve, and promote an essential facet of family, community, and global culture. In this spirit, one of the most enduring ways we can serve our community is by creating and sharing recipes and meals.
The recipes we share here are on GHW are rooted in happy memories: holiday and cultural celebrations, camping trips, birthday parties, picnic lunches, potluck suppers, Sunday nights with grandparents, and countless nightly family dinners.
While the lion's share of our content is food-related (i.e., mostly recipes), about twenty-percent relates to small town travel and cozy ideas for home and garden – because comfort food and cozy living are made for each other.
About Renée
As child of the 70's, I often came home to an empty house (we all did back then), always starving for a snack. My parents never bought "snack foods," so I was left to my own devices. Using the contents of our sparse cupboards for supplies and my mother's red-checkered Betty Crocker Cookbook for guidance, I started creating my own recipes. One of the first original recipes I ever made up was for two chocolate cupcakes. Just two.
Raised as an only child, I spent a lot of time alone. I remember putting on my own cooking show in my mother's kitchen on a daily basis, emulating our local television chefs of the day; Julia Child, Lois Devore, and Chef Horst Mager among them. With flourish, I'd methodically step my imaginary viewers through the process of whatever recipe I was making that day, chattering about my ingredient choices and technique as I went. (Ironically, I've yet to do anything of substance on video for the blog.)
Present day, I'm a writer, recipe developer, former SPED and music teacher, mom/ bonus to six daughters, and Nana to eight grands (and counting). I earned my kitchen cred in the trenches, creatively cooking on a budget as I raised and fed my young family. For decades, I always had at least one strict vegetarian eating at my table, and I became adept at adapting recipes for various eating styles. It was this vegan/vegetarian challenge that led me to launch What's for Dinner, Mama?, my first food blog, focused on feeding mixed tables.
After some years, I expanded the blog's scope to include cozy living tips and travel trouvailles (i.e., chance discoveries of wonderful places, mostly in small towns). It was at this time I changed the name to The Good Hearted Woman and asked Rick to help out.
About Rick
Rick is my best friend, dedicated sous chef, recipe tester, and adventure partner. Affectionately known here on the blog as Mr B, Rick is an excellent cook in his own right; a master BBQer and breakfast burrito king. He helps out with all facets of recipe development, and he is always willing to taste-test whatever I put in front of him.
About Our Recipes
We aim to create relatively healthy, real food recipes using fresh, whole ingredients and seasonal produce. Here you'll find unique original recipes, new and heirloom comfort food recipes, fresh seasonal favorites, copycat recipes painstakingly replicated, and traveling recipes for BBQs, picnics, parties, and potlucks, among others. Also, as I mentioned, a traditional Bed & Breakfast is (hopefully) in our imminent future, so you will find a growing catalog of breakfast recipes that we plan to serve to our guests, too.
Many of our recipes reflect our German, Irish, and Southern heritage; the foods our mothers and grandmothers made for us. Some are simply inspired by the cuisine of origin, but most in this category are family and heirloom recipes that have been adapted and updated for modern kitchens, cooks, and tastes.
Rick and I have also taken several cultural cooking classes over the years, including Vietnamese, Thai, North African, and Moroccan cooking, and American and International bread baking. You will find many recipes on the blog that have been inspired by these experiences as well. Likewise, most of our travel destinations have a culinary focus, and we always come home from our road trips with new ideas. (Our trips to the US South are always a goldmine for recipe inspiration!)
All of our recipes are rigorously tested and refined. We take our reader feedback seriously, and continually retest recipes as needed when we receive relevant reader commentary via blog comments, social media, or email. (Your input is important to us - we love your comments!)
If you haven't tried any of our recipes yet, try starting with one of our reader favorites:
Beyond the Kitchen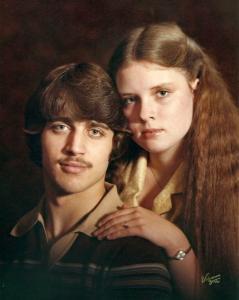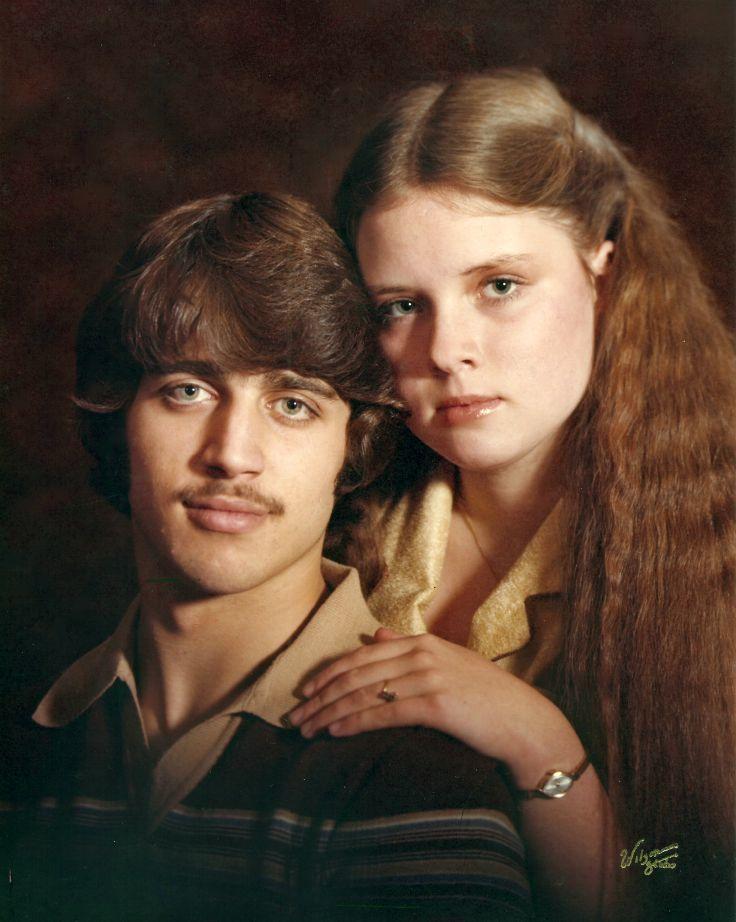 Rick and I grew up in the Portland area and met in choir our sophomore year in high school. By spring of our junior year, we were engaged to be married. The universe had different plans for us though, and we eventually took separate paths - until almost three decades later, when we got a second chance.
Outside the kitchen, we love to play and write music together. We especially enjoy singing in close harmony (think Everly Brothers, Eagles, CSN&Y, Beach Boys, Carpenters, etc.), and plan to make acoustic music a central theme for our Bed & Breakfast. We also enjoy exploring and sharing cozy culinary destinations from all around the US, especially in our beautiful Pacific Northwest.
Thank you again for taking the time to stop by. We hope our recipes will inspire and nurture a spirit of commensality in your home and community. Come back soon!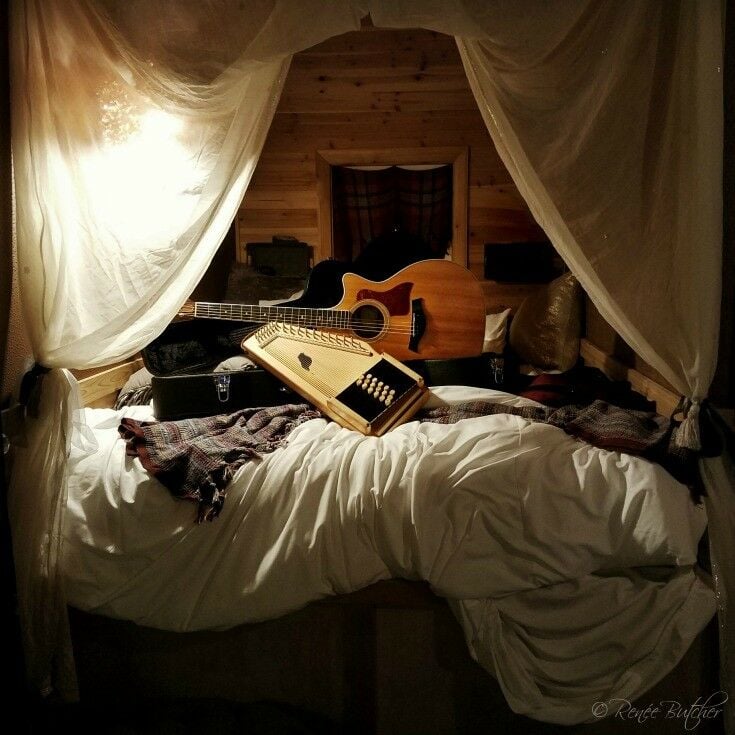 ---
If you're working for a food or culinary travel brand and would like to discuss working together, please contact us to receive our current media kit.