Hollandaise Sauce can be tricky, but Julia Child gave us a method that is almost foolproof.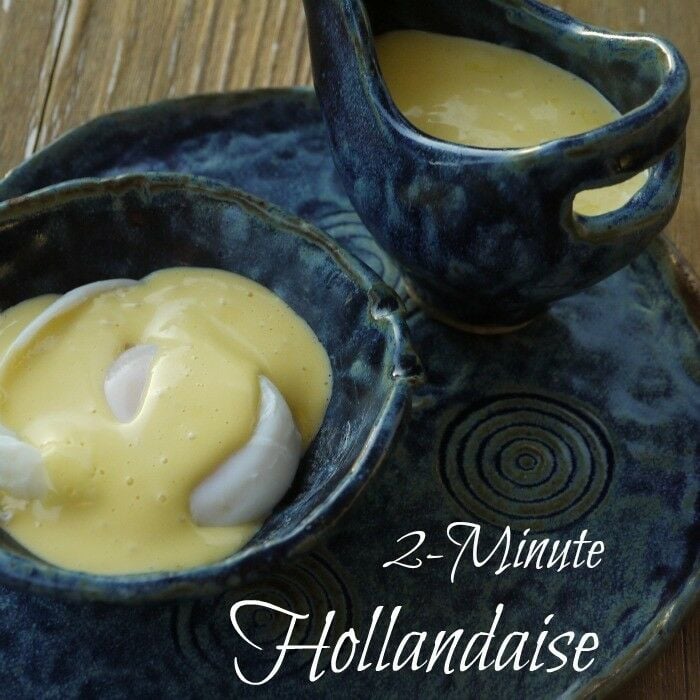 If you have ever made hollandaise sauce from scratch before, you know that it is a huge pain with a high failure rate. Without just the right combination of hot butter and whisking skills, the sauce will break and separate. And if that happens, there is very little that can be done to save it. Which is just another reason to love Julia. (Childs. Do I even need to write that?)
In the vast collection of culinary advice that Julia left to us, her blender hollandaise recipe is one of the things I turned to most often. Which is fitting, because it stands as a metaphor for so much of what she gave us: methods that transform hitherto Herculean culinary challenges into easy, accessible tasks – and in the case of hollandaise sauce, one that (as Julia put it) even an eight-year old can do. I do tweak her recipe just a bit by adding a little use cayenne or hot sauce to give my sauce just a bit of a kick.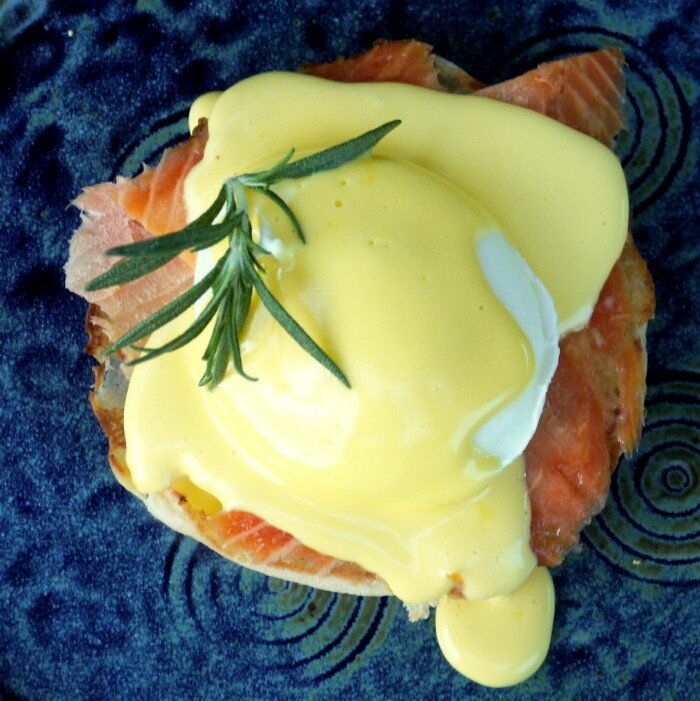 Bottom line: if it was good enough for Julia, it's good enough for me.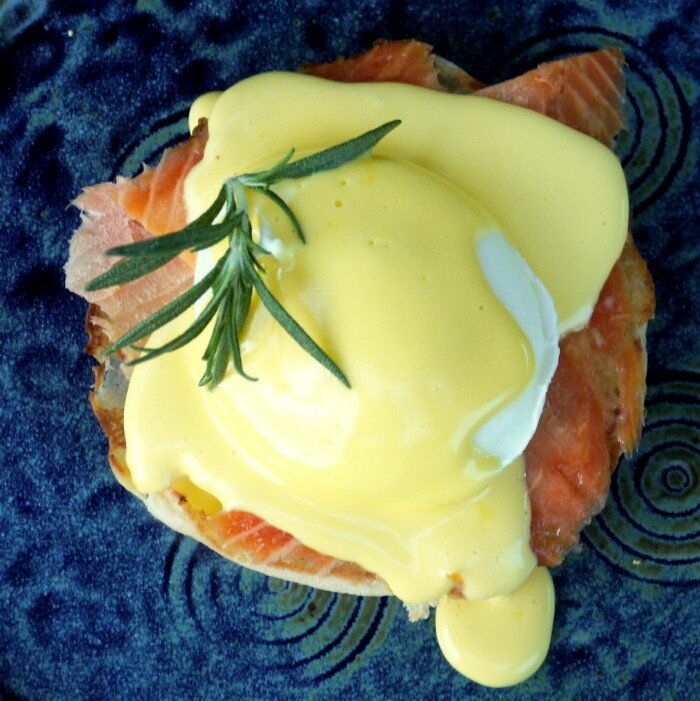 2- Minute Blender Hollandaise
Print Recipe
Pin Recipe
Ingredients
3

eggs yolks

1

tablespoon

lemon juice

1

pinch

salt

1

smaller pinch cayenne

or a few drops of hot sauce

1/2

cup

unsalted butter
Instructions
Place egg yolks, lemon juice, salt and cayenne in a blender pitcher. Pulse for a few seconds to blend.

Cut up the butter and place it in a small saucepan. Heat it until it is completely melted and foamy.

Start up the blender on high and uncover. Immediately start pouring the hot melted butter in a very thin stream. I cannot emphasize enough how important it is to have patience here – under no circumstances should the pouring process be rushed.

The sauce will begin to thicken before you have added all the butter.

Taste the sauce and add more lemon juice and seasonings if desired.

Hollandaise sauce should be used immediately. If it sets out too long, it will begin to solidify.
Notes
NOTES
Step 2: I sometimes melt the butter for this in a microwave, but if you do this, make sure that the butter is bubbling when you take it out or it won't be hot enough to "cook" the sauce.
Step 3: My blender has a little hole at the top through which you can pour liquids while it is running. I hope that yours does too!
You may choose to omit the milk solids at the bottom of the pan, but I usually go ahead and add them. I don't find that there is much difference in the consistency of my sauce, and I hate to throw anything away.
Step 6: Reality: I use leftover hollandaise the next day. It isn't pretty and I'd never serve it to company, but it still tastes fantastic, and no has complained yet.
Regarding Uncooked Eggs: This sauce uses uncooked egg yolks. That isn't something I really worry about (ever!) but if you are a worrier, this may help: According to multiple sources, the friction of the blender blades and the heat of the melted butter cook the egg yolk during the emulsion process.
Nevertheless, in the interest of avoiding salmonella and other food-borne illnesses, it is always good to use caution when consuming raw and lightly cooked eggs. To reduce risk, use pasterized eggs. No matter what kind of eggs you use though, always choose fresh, clean eggs with intact shells, and avoid contact between the yolks or whites and the outer shell.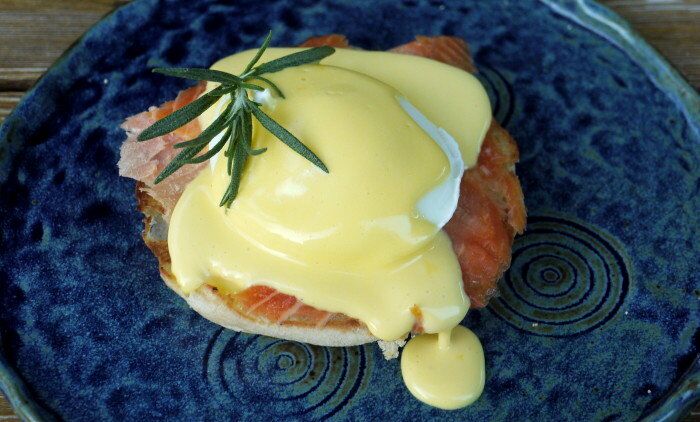 ---
---
Thank you so much for being a faithful reader and supporter of The Good Hearted Woman.

❤

Be sure to Pin and Print this recipe!