Sweet, sour and deliciously savory, this traditional Hot German Potato Salad will make your tastebuds go Oom-pa-pa!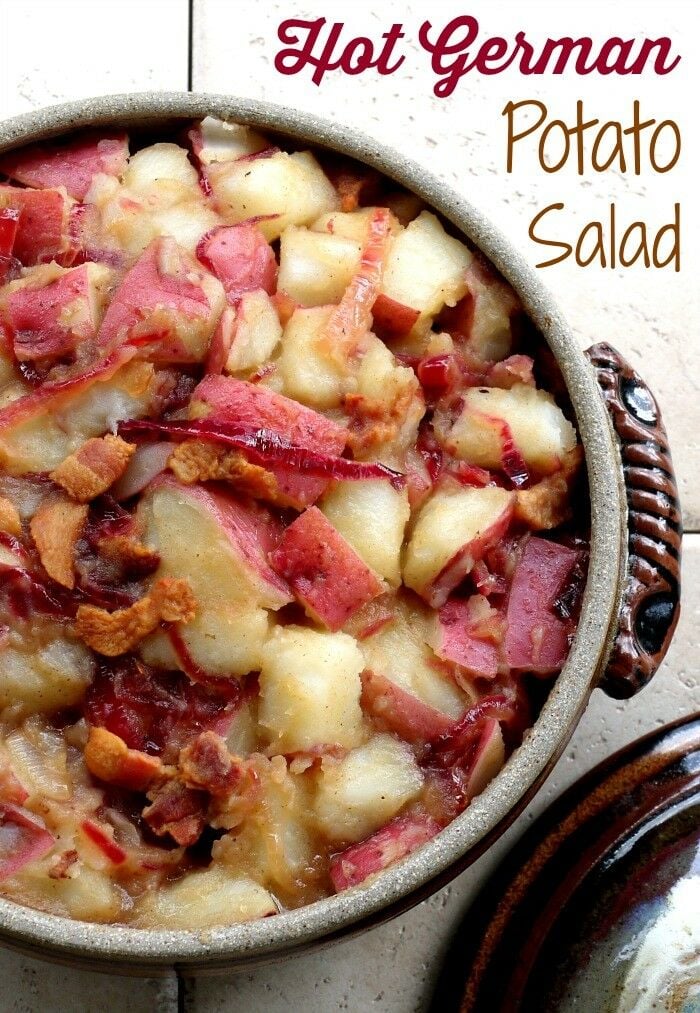 The first time I ever tasted Hot German Potato Salad was as a sophomore in Frau Müller's first-year German class back at good ol' Madison High. Equally delicious hot or cold, I loved the rich, clean, deeply satisfying blend of sweet, tangy, and bacony goodness that Hot German Potato Salad offered.
Over the years, this recipe has became a family favorite, and is now a time-honored Oktoberfest tradition at our house.
Unlike traditional American potato salad, Hot German Potato Salad is completely devoid of anything remotely mayonnaisey.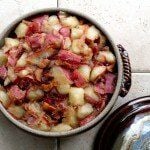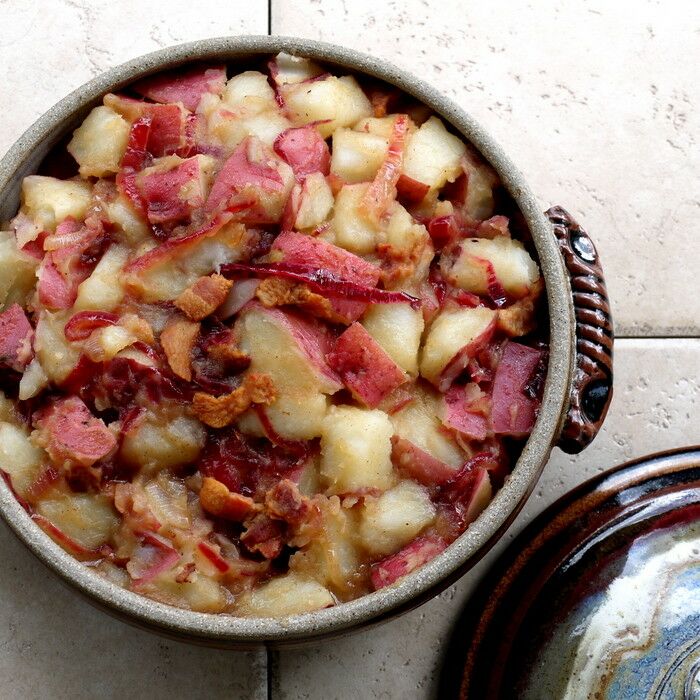 Hot German Potato Salad
Print Recipe
Pin Recipe
Ingredients
2

lbs

red potatoes

6

slices

bacon

cut into small pieces (Get good, high quality bacon for this!)

1

medium red onion

sliced thin

1/3

cup

sugar

1/3

cup

apple cider vinegar*

1/3

cup

water

1

tsp

celery seed

optional

salt

pepper
Instructions
Cut potatoes into 1/2 cubes and put them into a medium saucepan. (Leave skins on.) Cover and boil until tender.
While potatoes are cooking:
Cook bacon until crisp, remove from pan and set aside, reserving bacon drippings.

Saute the onion in the reserved bacon drippings.

Turn the heat on the sauteed red onions down to medium low, and add vinegar, sugar, water and celery seed. Heat to a simmer and pour over hot potatoes. Make sure liquid and potatoes and both very hot when mixed together. Add cooked bacon pieces. Stir to combine.

Salt and pepper to taste, and then put into 2 1/2 qt. casserole dish.

Bake uncovered for 30 minutes at 325°.
Notes
*Plain vinegar works just fine too. You can prepare this a day ahead of time and refrigerate. Just reheat and serve. (It's better the second day!) Vegetarian adaptation: Omit bacon. (Duh.) Saute onions in 3 tablespoons of olive oil, and then proceed as directed. Sprinkle with 1/4 cup vegetarian bacon bits at the end. Honestly though, some things just aren't meant to be adapted for vegetarians, and Hot German Potato Salad may just very well be one of them.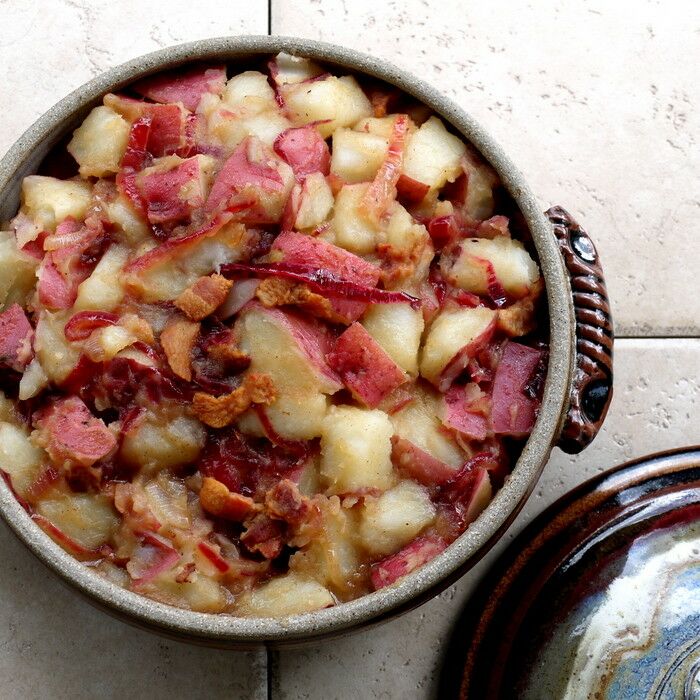 What's on your Oktobestfest menu?
Thank you so much for being a faithful reader and supporter of The Good Hearted Woman. Be sure to Pin and print this recipe!