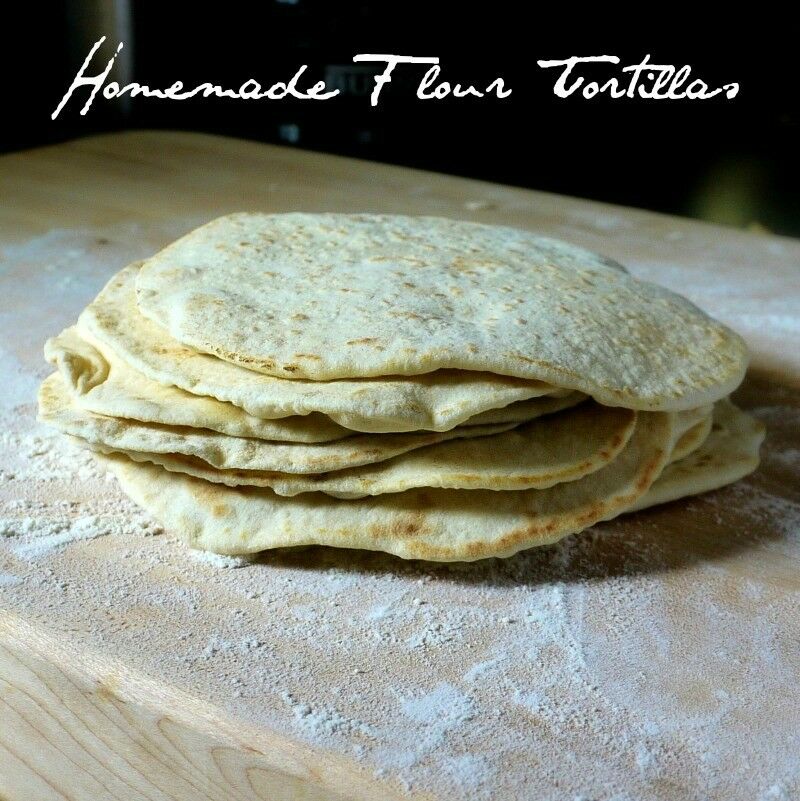 It's been nearly twenty years since I had homemade tortillas for the first time, and the memory is as fresh as if it had happened yesterday.  I watched fascinated as our cousin Leah, the daughter of long-time missionaries born and raised in Mexico, rolled out one tortilla after another, flour motes dancing with each turn of her pin.  In well-practiced rhythm, she rolled, flipped, turned, and fried each one with machine-like consistency, quickly building a stack of warm, floury flat-breads tall enough to feed our small army of children.  Soft, flavorful and tender, Leah's tortillas made nearly every tortilla I'd eaten up until then taste like flattened papier-mâché.  Watching her work was a moment of pure grace, and I remember feeling immense gratitude for her efforts.
If you have never made homemade tortillas, it's high time that you do.   And once you do, you will never go back to store-bought.  (OK, maybe you will sometimes, for the convenience, but after these, those store-bought tortillas will never taste the same again.)  But here's the biggest secret of all: homemade flour tortillas are surprisingly fast and easy to make!

My flour tortilla recipe is an adaptation of "Flour Tortillas Diaz."  I love that it doesn't call for lard or shortening, and the tortillas it makes are soft and pliable even after they have been sitting for some time.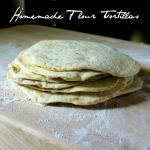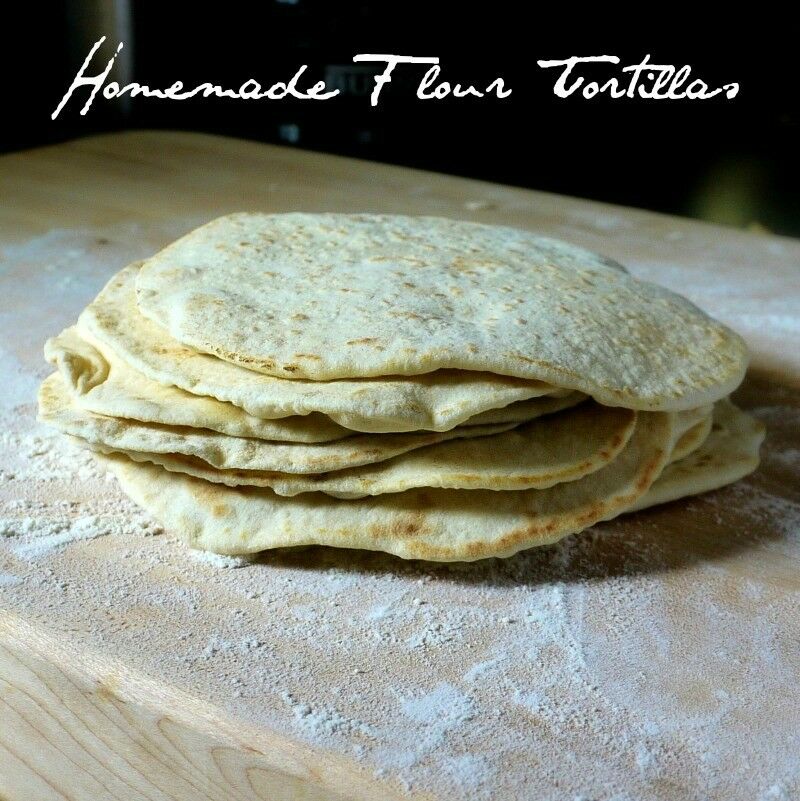 Homemade Flour Tortillas
Print Recipe
Pin Recipe
Ingredients
4

cups

flour

1 1/2

teaspoons

Kosher salt

1

tablespoon

baking powder

1/4

cup

olive oil

1 1/2

cups

warm water

not HOT
Instructions
Mix together flour, salt and baking powder. Drizzle in the olive oil and mix with your hands.

Mix in a little water at a time with your hands until you have a soft dough. (The dough should be soft but not sticky. You can always add more flour if you need to.) Knead the dough for about 5 minutes, adding flour as needed if the dough gets sticky.

Form the dough into a ball and wrap in plastic or cover with a towel. Let rest for about 20 minutes. (This allows to gluten to rest.)

Divide dough into 2" balls (about the size of a golf ball). Flatten a dough ball with your palm and dust each side with flour, then roll into a 5-6" circle. Turn and flip each tortilla a few times as you roll them out. [See note]

Heat a frying pan or griddle over medium heat. Do not grease or spray with cooking spray. Place a tortilla in the pan and cook until it bubbles a little – around 20-30 seconds. Flip it and cook the other side 20-30 seconds.

Place cooked tortillas in a tortilla warmer, or inside a folded kitchen towel. The steam from the hot tortillas softens them.
Notes
It takes about the same amount of time to roll out a tortilla as it does for to fry one, so after you roll the first few, it is easy to get into a rhythm of cooking one and rolling the next at the same time.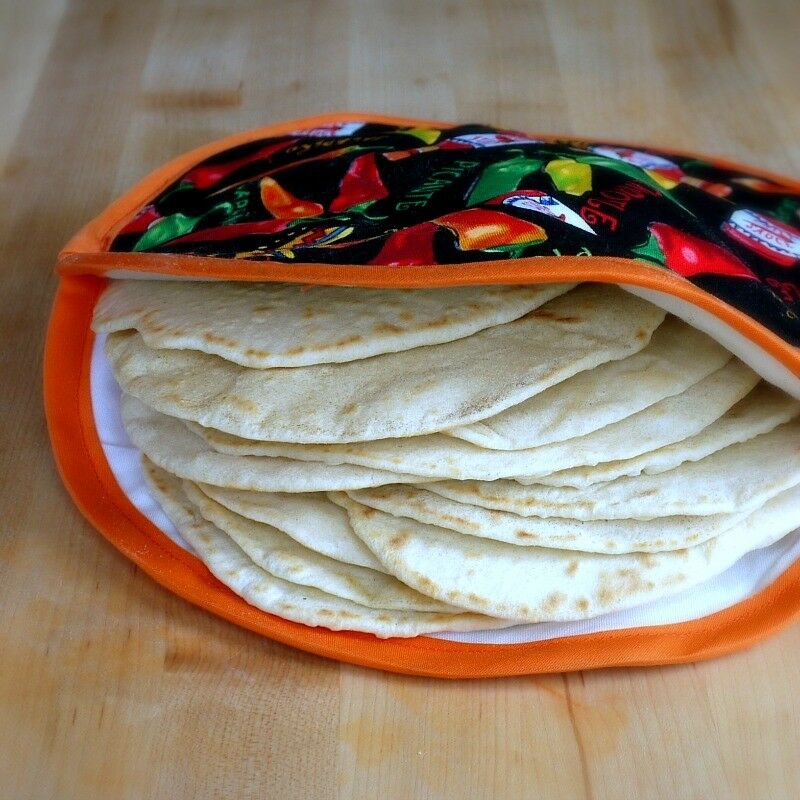 Want to make an awesome tortilla warmer like the one in the picture above? Check out my tutorial here!