Sweeter and more fragrant than regular lemons, Meyer lemons are perfect for everything from preserves to desserts.
Meyer lemon season is fleeting, so get them while you can and brighten the dark days of winter with these delicious
Meyer Lemon Recipes today!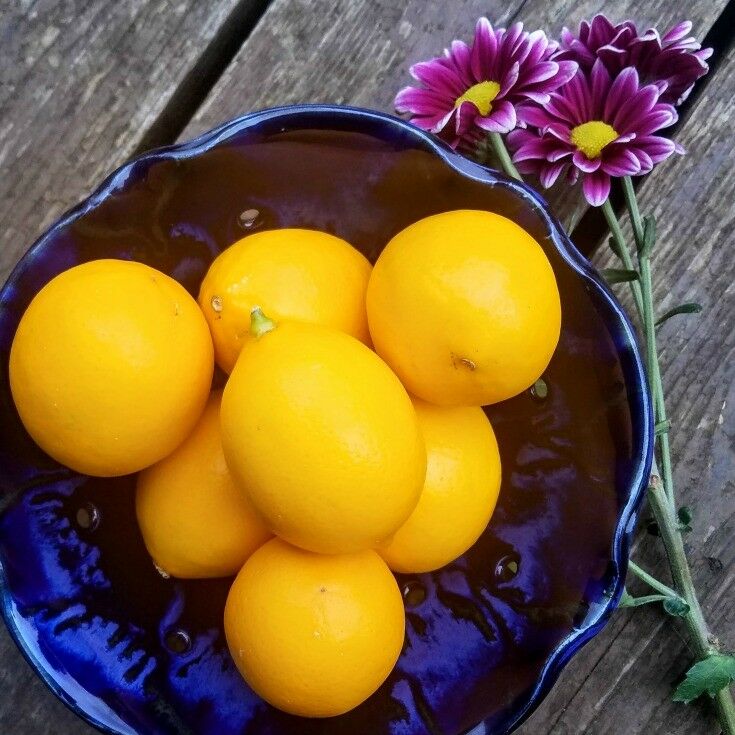 This post may contain affiliate links, but don't worry - they won't bite.
What is a Meyer lemon, and what makes it so special?
Meyer lemons are thought to be a cross between a regular lemon and a mandarin orange. This uniquely balanced citrus infuses a bright, naturally sweet, slightly tart punch to everything they touch.
In addition to being sweeter than a regular lemon, Meyer lemons are generally smaller, with a scent that noses more civilized than mine describe as "a spicy bergamot* fragrance that tastes and smells more like an herb or a spice."
(Like the Meyer lemon, a bergamot is "sweet lemon," somewhat orangey in color, with a flavor much sweeter than regular lemons. Bergamot essential oil is what makes that unique flavor in your cup of Earl Grey tea.)
Make your own sunshine! 30+ Amazing MEYER LEMON Recipes to Brighten Your Day! Tweet & Share!
Is there any interesting history behind the "Meyer" name?
Funny you should ask...
Once upon a time, there was a young man named Frank Meyer who grew up in Holland and later emigrated to the United States seeking a life of peace and harmony.
(So far, Frank sounds like my kind of guy.)
Frank loved plants and walking, and in 1905, he was hired by the US Department of Agriculture as an Agricultural Explorer. Basically, Frank's official assignment was to walk across China, and study, learn, and document the lessons and farming practices of this 4000-year old agricultural society as he observed them.
Being an Agricultural Explorer wasn't always easy, and the job was often fraught with danger. Frank was mauled, robbed, attacked by everything from bedbugs to bears, and even accused of being "the devil." Nevertheless, Frank brought home a hundreds of hardy and novel plant discoveries from Asia, including soybeans, persimmons, wild pears, and asparagus. None of his discoveries, though, is so well known as the unique, seasonal citrus that now bears his name.
It all happened in 1907, in a small village near Beijing, when Frank Meyer spotted a small tree with bright yellow fruit in a doorway. Upon tasting the bright little citrus fruit, he found it to be sweeter than a lemon and more tart than an orange, and immediately knew it was something very special. Frank sent cuttings back to the US, where it soon became known as the Meyer Lemon.
[Read more about Frank's adventures in The Mysterious Life and Death of Frank Meyer, the Man Behind Meyer Lemons.]
When can I get Meyer lemons?
Meyer lemons are a seasonal crop. In the United States, they start arriving in grocery stores around the end of November and disappear by late March.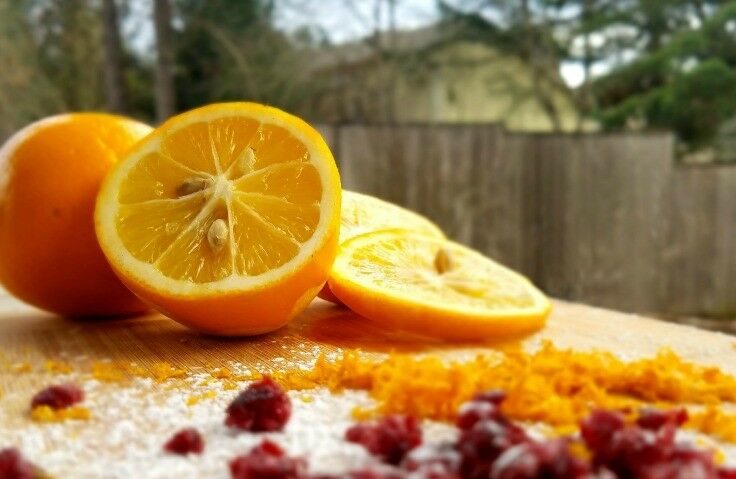 THANK YOU so much for being a faithful reader and supporter
of The Good Hearted Woman. ? Be sure to PIN this post!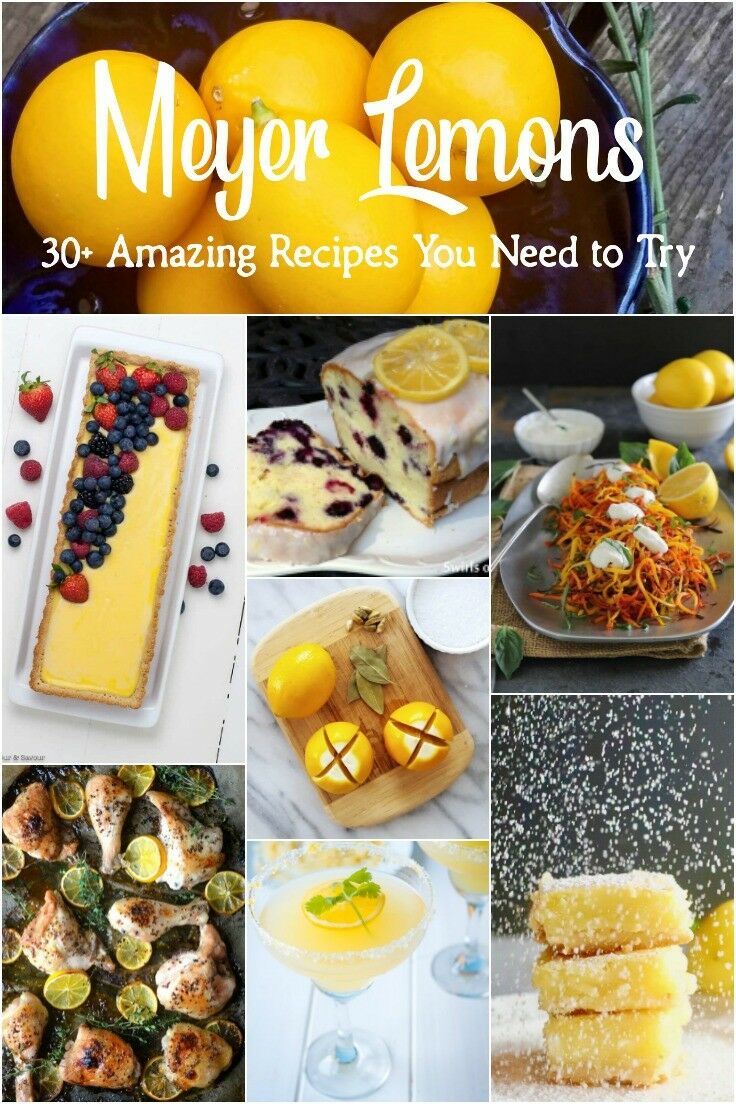 Disclosure: This post may contain affiliate links, including Amazon affiliate links, which means we may receive a commission if you click a link and purchase something that we have recommended. While clicking these links won't cost you any extra money, they do help keep this site up and running. As always, all opinions and images are my own. Please check out our disclosure policy for more details. Thank you for your support!