These Chicken Cordon Bleu Meatballs from The Skinnytaste Cookbook become an instant favorite in our household. The first time I made them, Mr. B told me at least three times, "These meatballs are fantastic!" I have to agree.
---
My rule of thumb for buying a cookbook is that it must contain at least five recipes that I cannot live without trying AND it must offer some intangible something – innovation, technique, cultural insight, or even nostalgia – that I cannot already easily find on my shelves or on the internet.
The SkinnyTaste Cookbook far surpasses my cookbook buying parameters.
This post may contain affiliate links, but don't worry - they won't bite.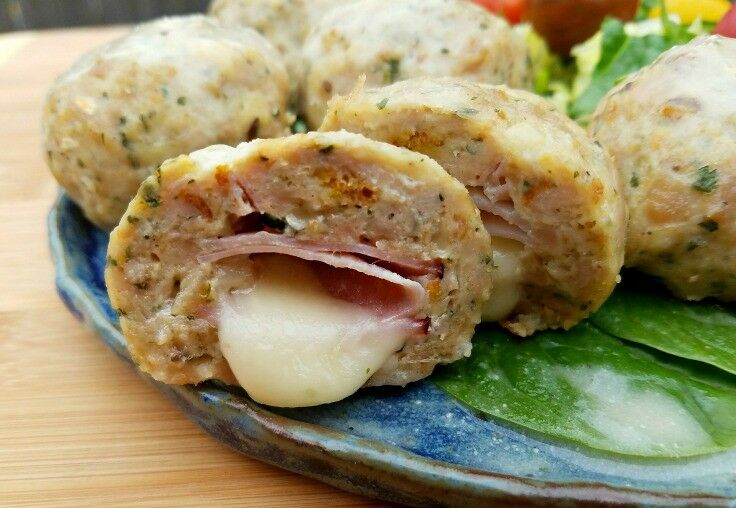 The SkinnyTaste Cookbook is the début cookbook of Gina Homolka, the personable and creative author behind Skinnytaste, a wildly successful, award-winning food blog. A home cook who has taken low-calorie cooking to a new level, Gina started "skinny-fying" her favorite recipes when she joined Weight Watchers and became dissatisfied with the dearth of truly tasty meals that fit into the plan.
As she began tweaking her own favorite dishes to lower the fat and calorie content, she uncovered her secret formula for success: if you put a healthy spin on dishes you already love, you'll feel satisfied as you slim down.
In our opinion, one of the best recipes in the bunch is this one, for Chicken Cordon Bleu Meatballs. It's been a family favorite from the first time we made them.
Not only will this meatball recipe satisfy your savory cravings, but the technique can be applied to making any number of other stuffed meatball flavor combinations.
Easy Pizza Hack for Perfect Meatballs
Using this simple pizza cutting technique, you can easily divide your meatball mixture into relatively equal portions.
Chicken Cordon Bleu Meatballs
Each meatball is stuffed with ham and Swiss cheese and baked, then finished with a creamy white wine sauce.
Print Recipe
Pin Recipe
Ingredients
Meatballs
Cooking Spray or oil mister

1 ½

lbs.

lean ground chicken

Try Isernio 95% Lean

½

cup

seasoned whole wheat bread crumbs

¼

cup

grated Parmesan cheese

¼

cup

finely chopped fresh parsley

1

large egg

1

large clove garlic

minced

⅕

teaspoon

kosher salt

2

ounces

sliced deli ham

cut into 12 strips, each about ¾" wide

2.2

ounces

reduced-fat Swiss cheese

cut into approx. ¾ inch cubes
Sauce
1

tablespoon butter

1

tablespoon

flour

¼

cup

white wine

or additional chicken broth

1

cup

chicken broth

½

cup

1% milk

1

tablespoon

Dijon mustard

1

teaspoon

fresh lemon juice

1

teaspoon

kosher salt

Freshly ground pepper

1

teaspoon

finely chopped fresh parsley
Instructions
Meatballs
Preheat oven to 400°F. Line a heavy baking sheet with foil and spray with cooking spray.

In a medium bowl, combine ground chicken, bread crumbs, parmesan, parsley, egg, garlic, and salt. Mix thoroughly, and then divide into 12 equal portions. [See "Meatball Hack"]

Roll each 1/12 portion of the ground chicken mixture into a ball. Set aside. I usually put them in the fridge for about 15 minutes to make the mixture set a little better before trying to form it into balls.

Put a cube of cheese on one end of one strip of ham and roll it up with the cheese in the middle. Place the ham-covered cheese cube on one side of a prepared meatball and form the meat mixture around it so that the ham-n-cheese is now in the middle of the meatball.

Transfer prepared meatballs to baking sheet and b

ake uncovered 18-22 minutes, or until no longer pink in center.
Sauce
Make the sauce while the meatballs are finishing in the oven.

In a small bowl, combine wine, broth, milk, and mustard. Set aside.

Melt one tablespoon butter in skillet over medium-low heat. Sprinkle in one tablespoon flour and whisk until it begins to smell slightly nutty, about a minute.

Add liquid mixture all at once and whisk constantly. When mixture begins to thicken, remove from heat and stir in lemon juice, salt and parsley.

When meatballs have finished in the oven, transfer to skillet and toss with prepared sauce.
Notes
The [very] small changes I made include:
Breadcrumbs - The original recipe only calls for ¼ cup of breadcrumbs, but I found that the meatballs were far easier to form by adding an additional ¼ cup. Weight Watchers SmartPoints [2018]: 1 serving = 9 Smartpoints (Calculated on WW Recipe Builder)
This website provides approximate nutrition information for convenience and as a courtesy only. You are solely responsible for ensuring that any nutritional information provided is accurate, complete, and useful.
Our thanks to Skinnytaste publishers for generously allowing us to share this recipe as part of our review. Recipe Instructions, etc. have been rewritten to avoid copyright infringement.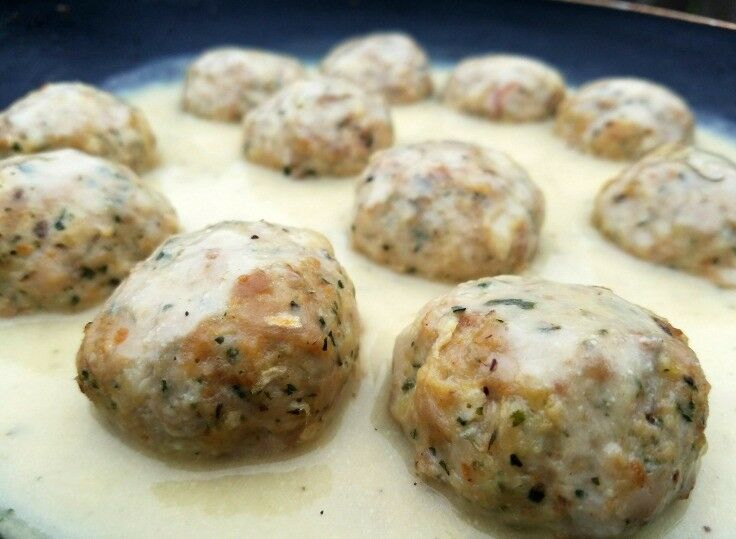 More about The Skinnytaste Cookbook
The Skinnytaste Cookbook features 150 deliciously inviting recipes, and most are accompanied by a beautiful, well-styled photograph.
Recipes range from old family favorites like Fettuccine Alfredo to unique innovations like Chicken Cordon Bleu Meatballs. Instructions are easy to follow, and each recipe also includes detailed nutritional information.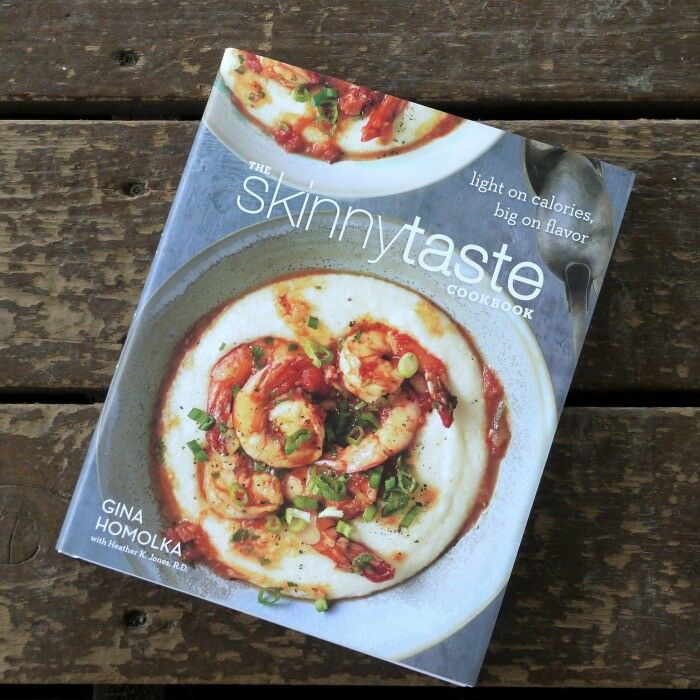 Small things set this cookbook above the rest. Notably, many recipes include suggestions for brands that Gina has found work best. However, unlike so many others, these recommendations do not smack of paid endorsement, but rather simply some friendly advice from one cook to another.
Likewise, eating style is one of the things I try to be mindful of when I develop and share recipes, so I was both impressed and appreciative that each of Gina's recipes includes a color and letter code just below the title that allows home cooks to easily determine whether the recipe is gluten-free and/or vegetarian. There are also codes for quick meals, freezer-friendly meals, and slow cooker meals.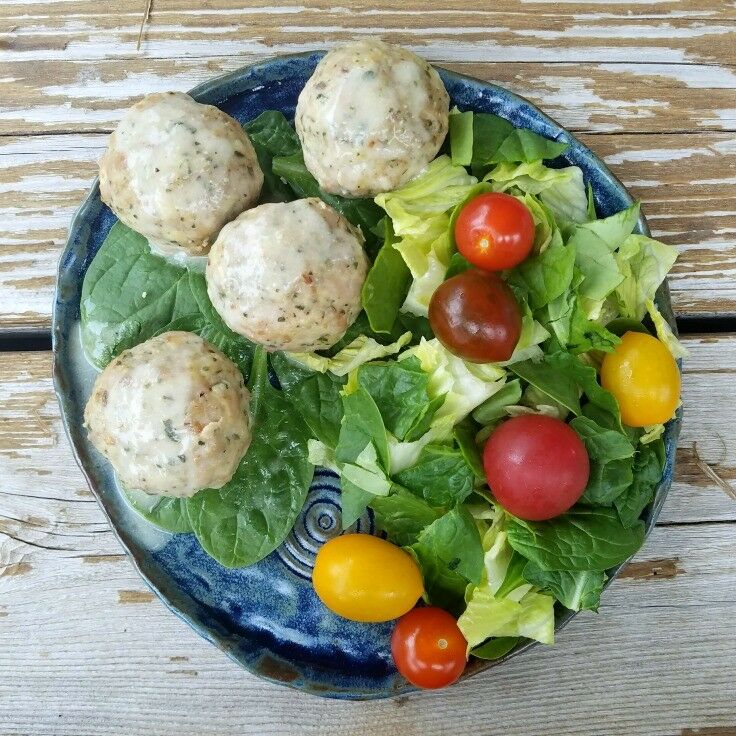 Gina also offers practical, realistic advice about creating a healthy kitchen and lifestyle: plan ahead, take charge, dump the junk, and fall in love with real food. All things we know already, but within these pages, Gina give her readers a plan of attack. A road-map for success.
At the risk of sounding too kumbaya, I found Gina's book empowering. Whether you are a cookbook collector or you haven't bought a new cookbook since the day AllRecipes hit the internet, The Skinnytaste Cookbook is well worth the investment.
---
Thank you so much for being a faithful reader and supporter of The Good Hearted Woman. • Be sure to PIN and print this recipe!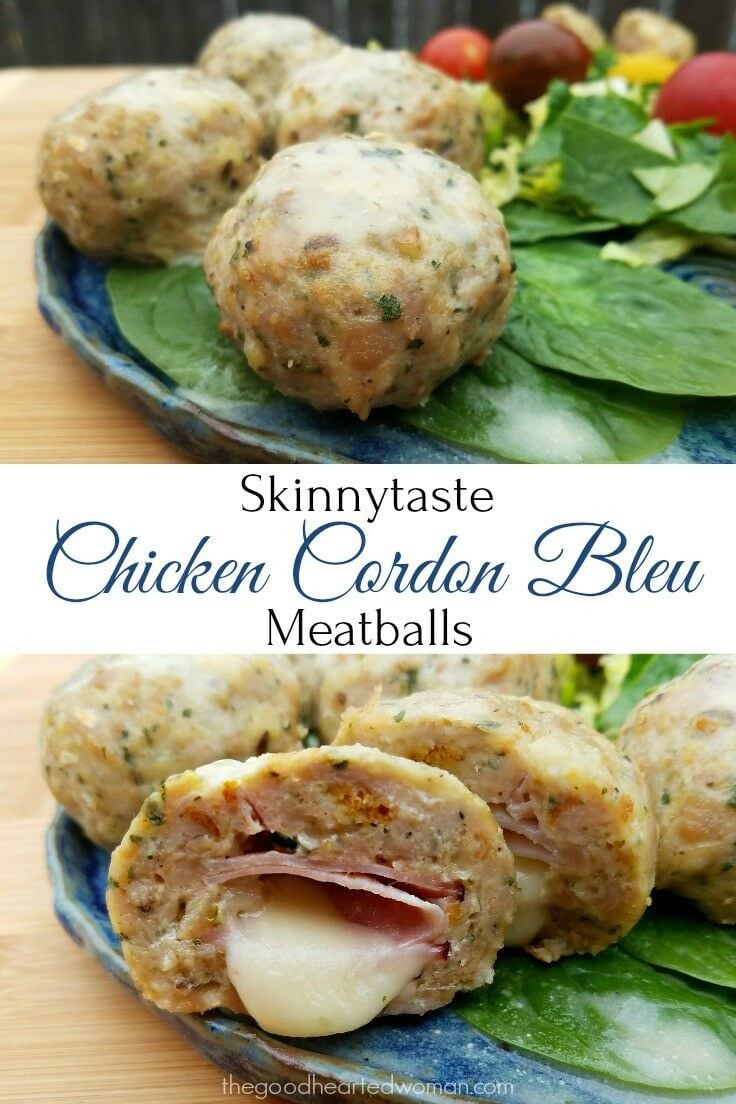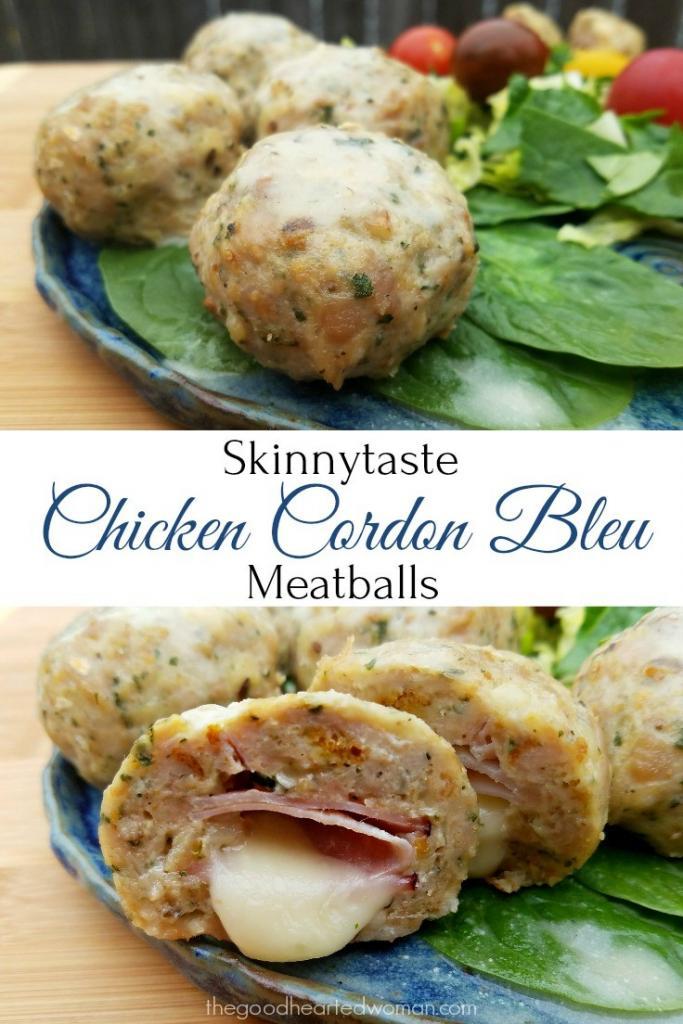 Disclosure: This post may contain affiliate links, including Amazon affiliate links, which means we may receive a commission if you click a link and purchase something that we have recommended. While clicking these links won't cost you any extra money, they do help keep this site up and running. As always, all opinions and images are my own. Please check out our disclosure policy for more details. Thank you for your support!