Delightfully sweet with a delicate crisp bite, Banana Lumpia [Filipino Turon] is one of the easiest desserts you will ever make.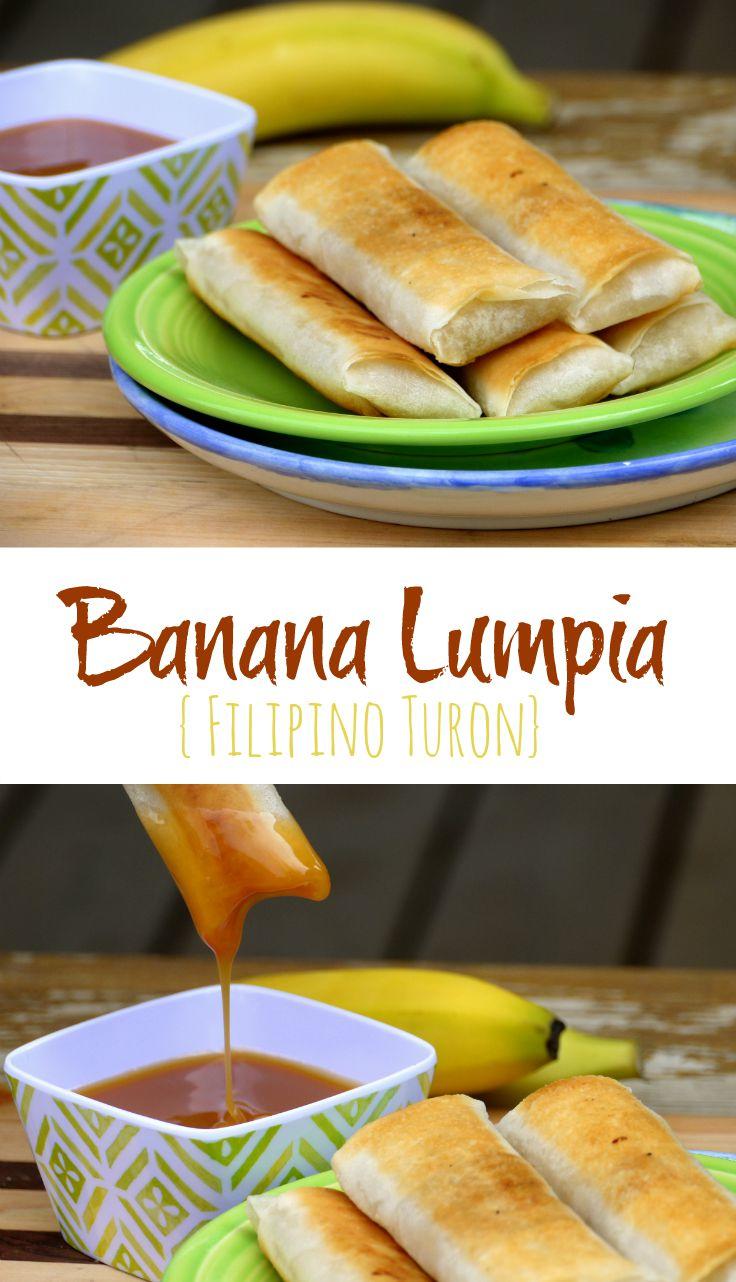 We were first introduced to this traditional Filipino dessert at this fruit stand in Kahuku, Oahu. Mr. B and I took each took a bite, and even as our mouths were still chewing, our eyes were saying, "we are definitely going to learn how to make these!"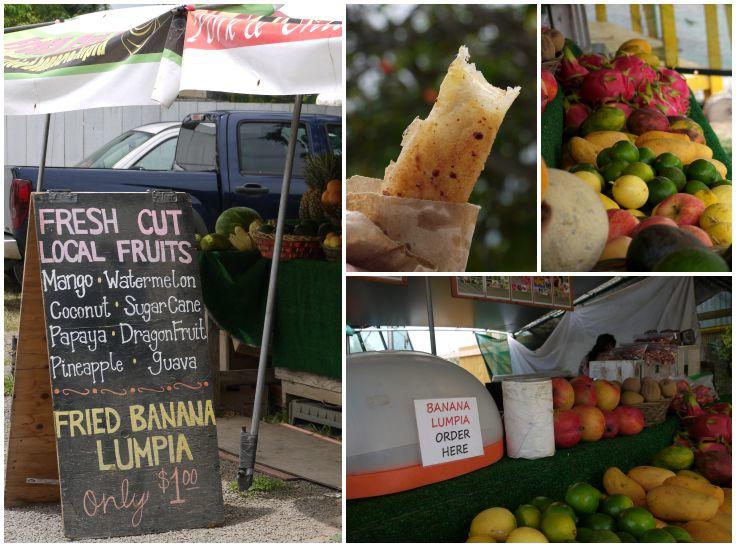 The hardest part about making banana lumpia is buying the lumpia wrappers. You can find them in the refrigerated section of just about any Asian market, and in many supermarkets as well.
OK, the hardest part isn't really buying the lumpia (or spring roll) wrappers so much as it is pulling them apart. They are rice-paper thin, and take a delicate touch. The brand of wrappers I'm using here are, by far, the most resilient and easiest to separate of those I have tried over the years, plus they are square, which makes the rolling that much easier. There is a downside to this brand though: the outcome is a little heavier, and less crisp than some of the more delicate brands. The best method I have found for separating sticky wrappers is to peel them back slowly, the same way you might pull a label off a jar when you are trying to get it off in one piece. (Some people suggest steaming them to soften them before using, but I haven't tried that method yet.)
Lumpia, banana and otherwise, is traditionally deep-fried, but I'm not big into deep-frying. If you want to deep fry them, go for it; you will get that golden brown color all the way around. However, after making this a number of times, I find that pan-frying works very well, and I don't have all that deep frying mess to clean up afterwards.
You can serve them as is, but a dip or two in some Caramel Sauce will take them to a whole 'nother level. Enjoy!
Banana Lumpia
Print Recipe
Pin Recipe
Ingredients
Bananas

Lumpia

Spring Roll Wrappers

Raw sugar

or brown sugar

Peanut oil for frying

see note
Instructions
Cut a banana down the middle lengthwise.

Roll the banana half in raw sugar. (If you are using the super-sweet baby bananas, you can probably skip this step.)

Wrap prepared banana half in a lumpia wrapper. You can do this "burrito-style,' or leave the ends open.

Pour a scant ¼ inch oil into a medium skillet and heat over medium heat until it reaches about 350°F. (A drop of water should sizzle when dropped in the pan.)

Carefully lay wrapped banana halves seam down in the pan. Do not crowd.

Fry on one side until golden, and then flip and repeat on the other side.

Drain on paper towels and serve immediately, alone or with caramel for dipping. (They are also good hours later - they just aren't as crispy.)
Notes
BANANAS: Use sweet baby bananas if you can find them, but regular bananas will work just fine.
OIL: I sometimes use unrefined coconut oil instead of peanut oil because I like the flavor it imparts to the lumpia; however, if you use it, use extreme caution due to its low smoke point, and definitely do not use unrefined coconut oil for deep frying.
This website provides approximate nutrition information for convenience and as a courtesy only. You are solely responsible for ensuring that any nutritional information provided is accurate, complete, and useful.
One last tip: If you find this recipe in the middle of the night, or live in a place where fresh lumpia wrappers aren't just around the corner at your local Asian market, you can use flour tortillas. I know this because I have made them in the middle of the night, and while the tortilla wrapper makes for an entirely different texture and flavor (and probably a different, more culturally appropriate name) it will definitely satisfy a late night sweet tooth.