Our collection of decadent, delicious, dessert-worthy Caramel Sauce and Butterscotch Sauce recipes will take your next scoop of ice cream or slice of pie to a whole new level of awesome.
This post may contain affiliate links, but don't worry - they won't bite.
Butterscotch and caramel remind me a little of Patty and Cathy Lane. (Showing my age again. Oh well.)
Patty and Cathy were identical first cousins, both played by Patty Duke in The Patty Duke Show, which aired on television back in the early 60's. (I only remember seeing it in reruns, if that makes you feel any better.)
While both girls were identical in physical appearance, their style, tastes, and attitudes were very different, as the show's theme song illustrates:
...where Cathy adores the minuet, the Ballet Russe and crêpes Suzette, our Patty loves to rock 'n' roll, a hot dog makes her lose control...?
Butterscotch and caramel are like that. Except for maybe the hot dog part. And like Patty and Cathy, people get butterscotch and caramel mixed up. If you see them from across a crowded room, chances are you won't be able to tell them apart. But up close, there are some distinct differences.
What's the difference between Butterscotch and Caramel?
Caramel's primary flavors are white cane sugar and cream (or milk). Ingredients usually include granulated [white] sugar, milk and/or cream, butter, and vanilla.
Butterscotch's dominant flavors are traditionally brown sugar and butter. Butterscotch does not contain any dairy (i.e., milk, cream, etc.) except for that in the butter. Historically, butterscotch was made with treacle (blackstrap molasses, a cane-sugar byproduct); however, today it is generally made from brown sugar.
A Brief History of Butterscotch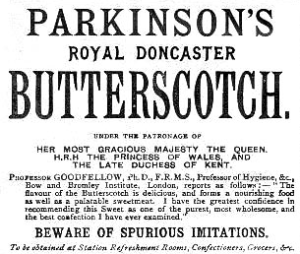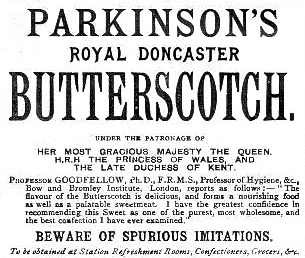 Butterscotch has an interesting history. While there are many theories about its origins, food historians (yes, that's a thing!) agree that the first record of the word "butterscotch" appeared in 1817, when Samuel Parkinson began making the candy in Doncaster, Yorkshire, England.
The candy soon won royal approval, and was subsequently advertised as "Royal Doncaster Butterscotch", or "The Queen's Sweetmeat", and was touted as "the best emollient for the chest in the winter season." Mr Parkinson's sweet creation was sold commercially from then on, until production ceased in 1977.
Then in 2003, a Doncaster couple discovered the recipe inside an old Parkinson's St Leger tin found in their cellar. They went on to form Parkinson's Doncaster Butterscotch Ltd, and now produce butterscotch made from the original recipe for sale all over the world.
Caramel Sauce & Butterscotch Sauce Recipes You Can Make
While making either butterscotch or caramel in candy form can be tricky (or at least require a candy thermometer), both caramel and butterscotch sauces are easy to make, and store well for weeks.
Butterscotch & Caramel Sauce Recipes
Our collection of decadent, delicious, dessert-worthy Caramel Sauce & Butterscotch Sauce recipes will take your next scoop of ice cream or a slice of pie to a whole new level of awesome.

Mr. B and I like to keep a jar of caramel or butterscotch sauce in our fridge at all times, for pouring over ice cream, drizzling on desserts, and for mixing in coffee and other delicious beverages.
THANK YOU so much for being a faithful reader and supporter
of The Good Hearted Woman. • Be sure to PIN this post!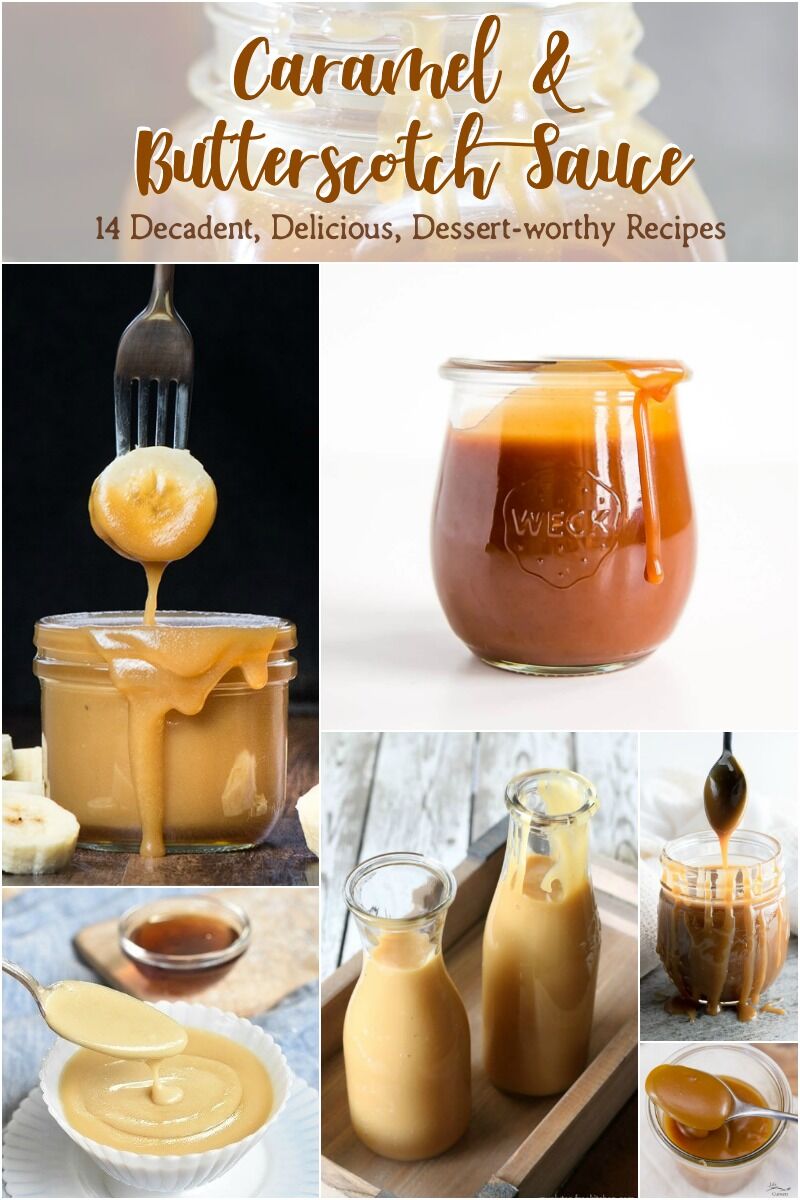 Disclosure: This post may contain affiliate links, including Amazon affiliate links, which means we may receive a commission if you click a link and purchase something that we have recommended. While clicking these links won't cost you any extra money, they do help keep this site up and running. As always, all opinions and images are my own. Please check out our disclosure policy for more details. Thank you for your support!