The El Paso Mission Trail traces a nine-mile segment of the oldest road in North America – the historic El Camino Real, taking travelers on a journey that passes through three Texas missions and 400 years of history.
This post may contain affiliate links, but don't worry - they won't bite.
When you think of West Texas history, what first comes to mind?
Perhaps it's the Spanish Conquistadores, who arrived on the banks of the Rio Grande back in 1598. Or maybe it's The Alamo (remember?), or the rich, colorful Mexican influence, or the relentless floods in first half the early Nineteenth Century that changed the course of the Rio Grande.
Or maybe everything you know about West Texas happened back in 1957 at Rosa's Cantina. (Let's save that one for another post though, shall we?)
Or maybe it's El Paso's historic Mission Trail. Have you heard of it?
The El Paso Mission Trail traces a segment of the oldest (and at one time, the longest) road in North America – the historic El Camino Real de Tierra Adentro [The Royal Road of the Interior]. The short, nine-mile route takes travelers on a journey that passes by three missions and about 400 years of history.
Recently, I had the opportunity to spend about five hours exploring the Mission Trail with my dear friend Dottie, where we got a crash course on the intriguing, tumultuous history of three of Texas' oldest mission communities.
Socorro
Our first stop on the El Paso Mission Trail was at Socorro Mission, the second oldest mission in the state, and home of the oldest relics in El Paso.
Piro Indians built Socorro's first permanent adobe church in 1691 in what was then Socorro, Mexico. Originally dedicated as Nuestra Senora de la Limpia Concepcion de los Piros del Socorro [Our Lady of the Immaculate Conception of the Piros of Socorro], the exterior of Socorro Mission represents a thunderbird, while the interior is in the shape of a cross.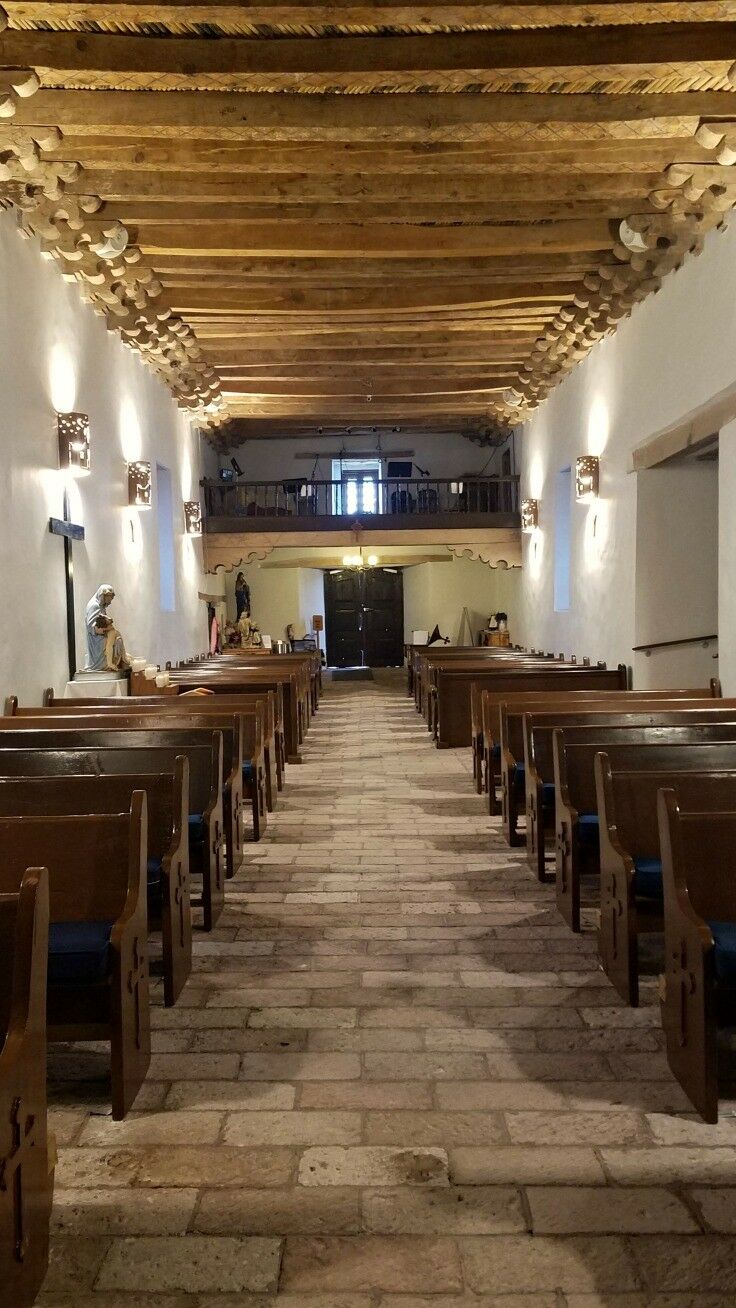 By 1766, the Socorro Mission was being referred to as La Purísima Concepción del Socorro. A series of floods between 1829 and 1840 changed the course of the Rio Grande from north of Socorro to south of the townsite. When the river was declared the US-Mexico boundary, Socorro became part of United States.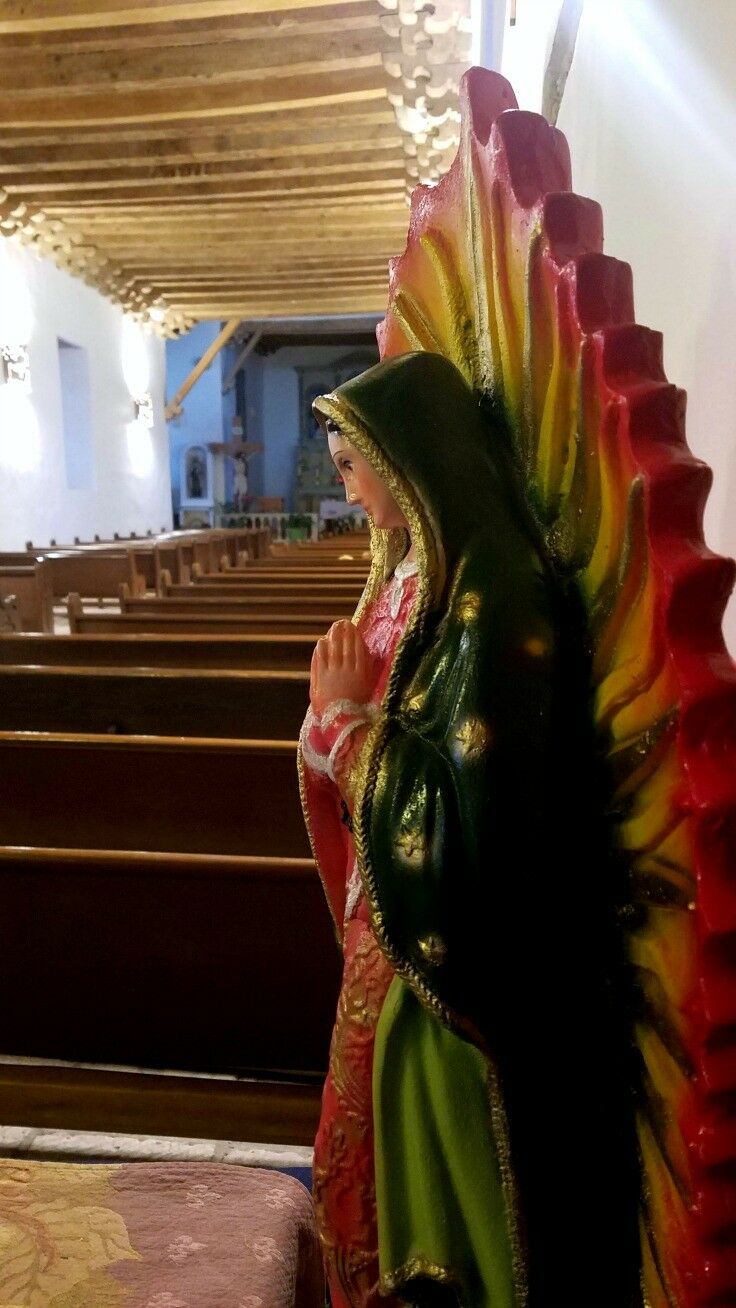 The original adobe chapel was damaged during the flooding and later rebuilt about half a mile to the west in 1843. The restored chapel retains the original hand -carved cottonwood and cypress vigas [support beams] from the original structure.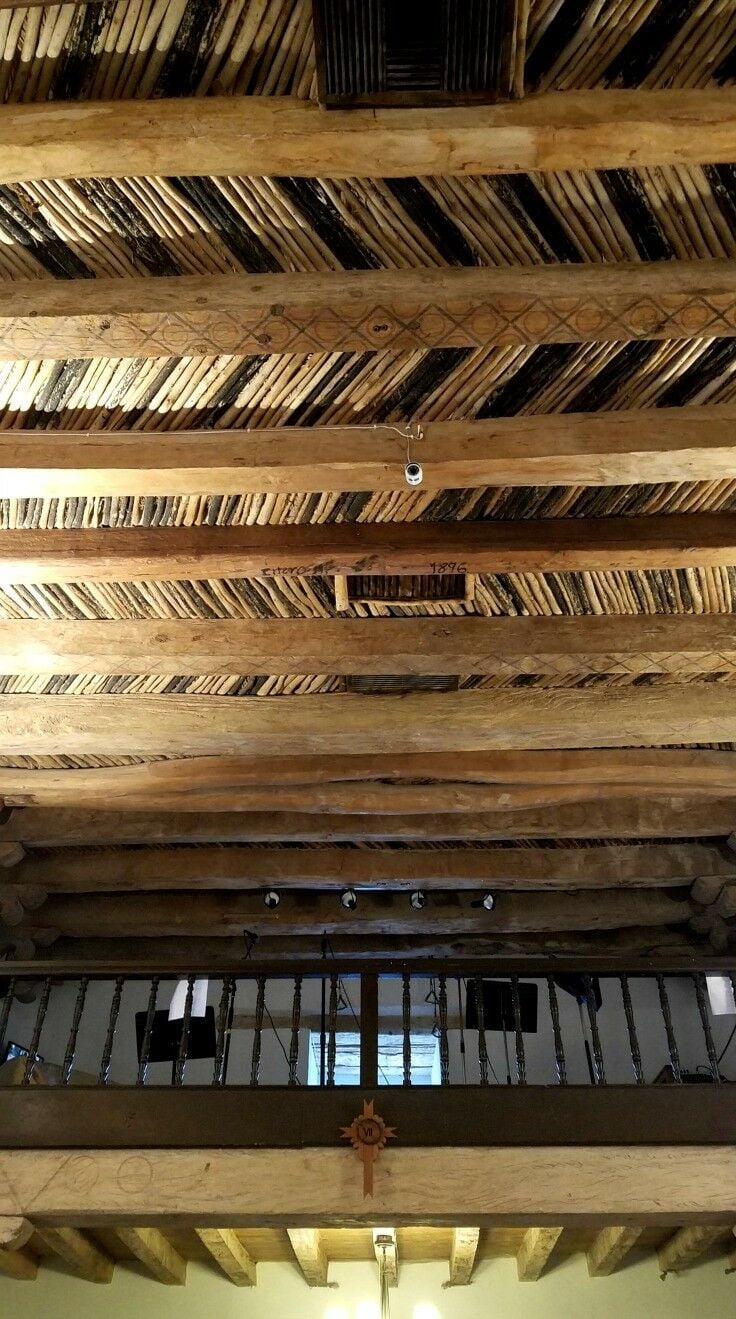 The cross-beams in the ceiling of the Socorro Mission are recognized as the oldest original relics in Texas.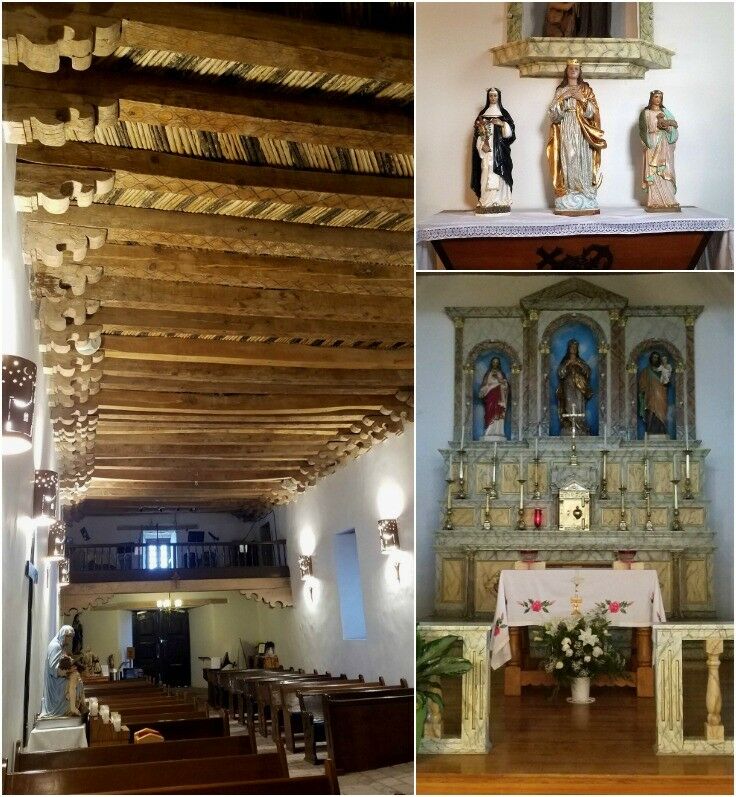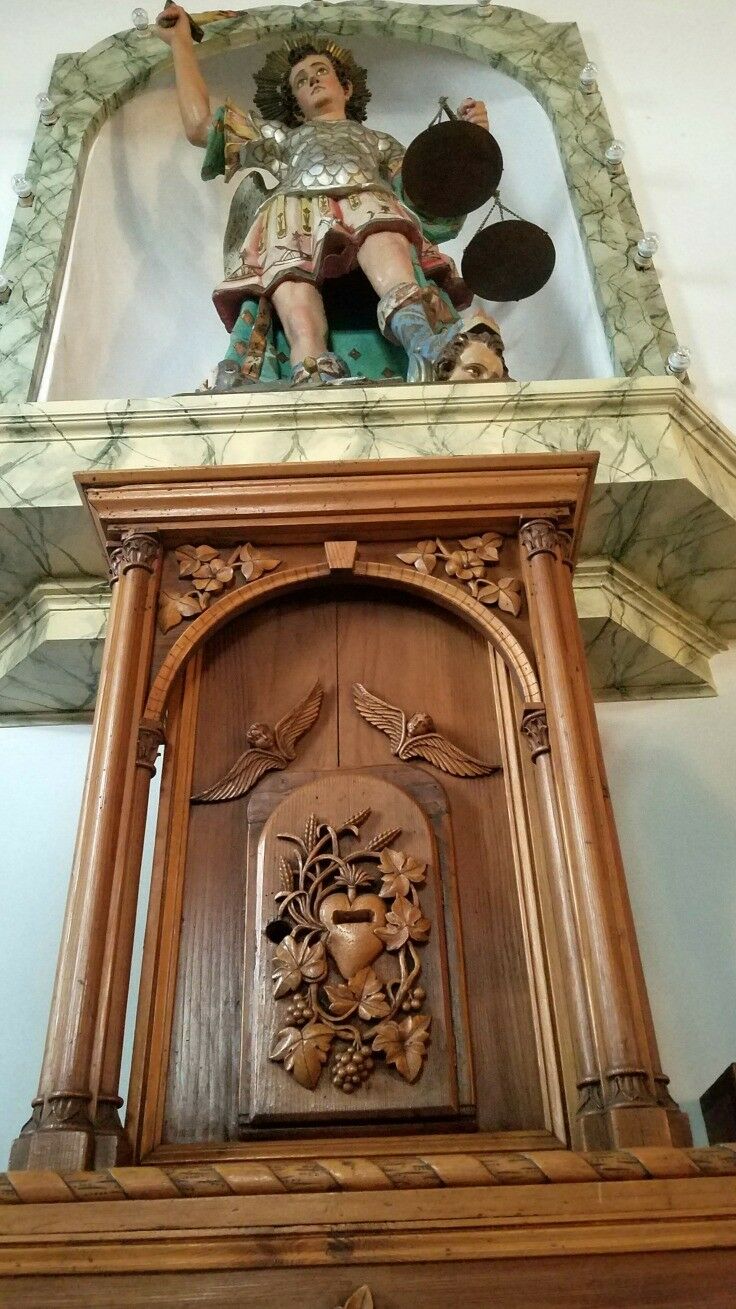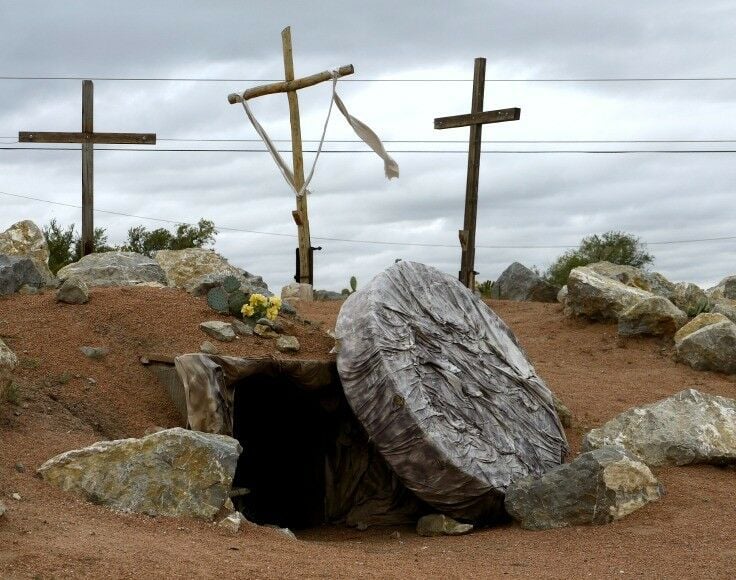 Socorro Mission
328 S. Nevarez Rd.
El Paso, TX 79927
Hours: 10am-4pm (M-F); 9am-6pm (Sat); 9am-1pm (Sun)
Phone: (915) 859-7718
San Elizario
San Elizario Chapel and Presidio was established in 1789 as Spanish defense against foreign powers and Indian raids. The flood of 1829 destroyed the chapel, and a new one was built with new adobe bricks from the original Presidio walls in the 1840's. It continues to be used as an active church to this day.
The present chapel decor dates from 1944 when the church was repainted to honor local soldiers who fought in World War 11. Beautiful stained-glass windows depict flowers, patriotic symbols, and religious symbols.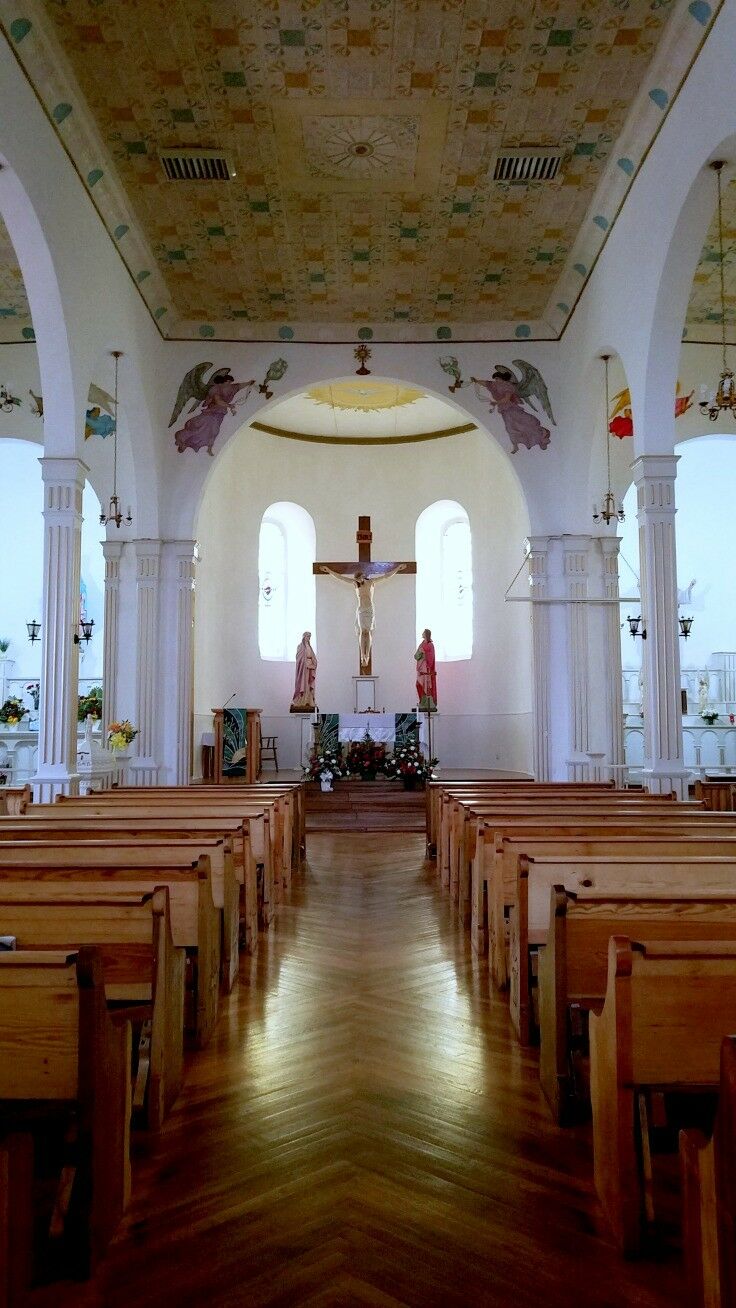 Note the colorful, decorative, pressed-tin ceiling, and that stunning interwoven hardwood floor.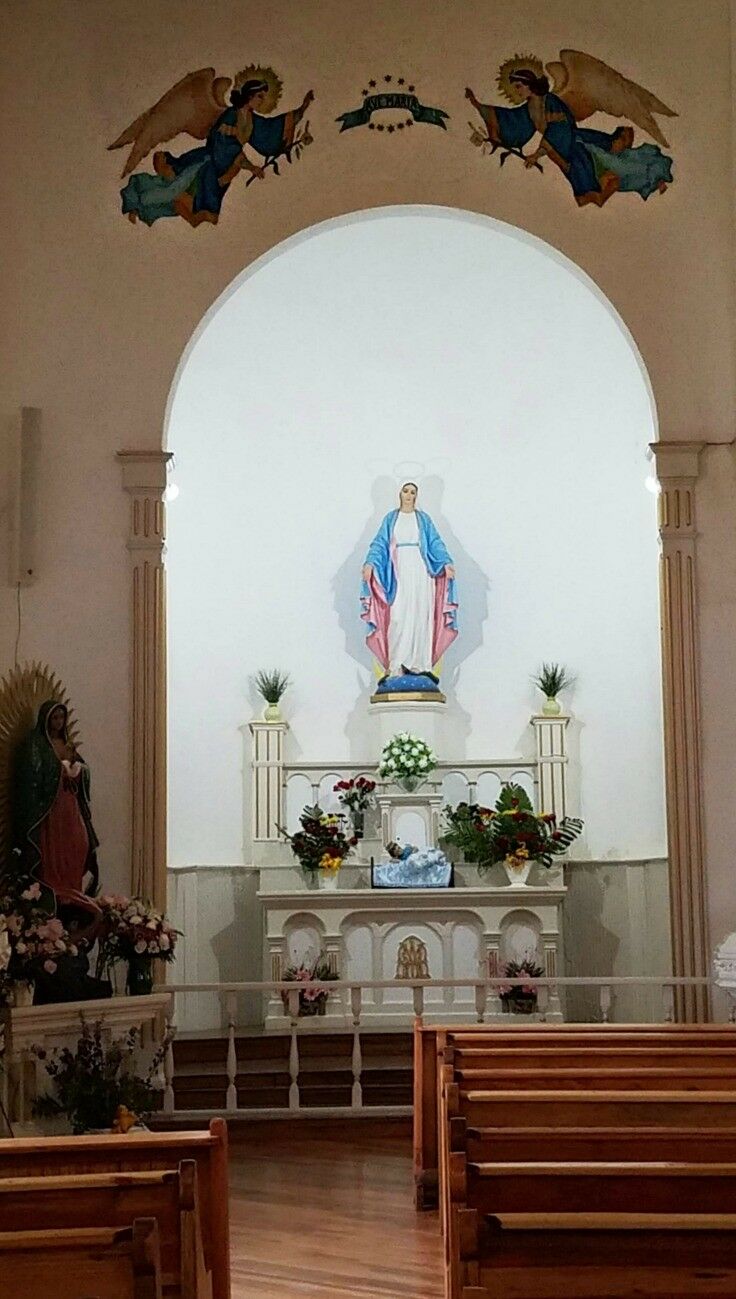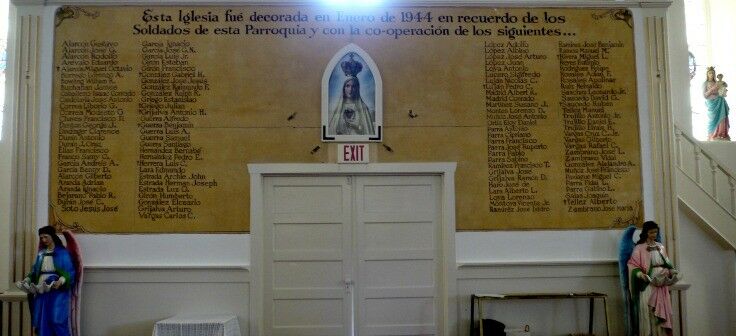 The San Elizario Chapel was simply beautiful. Dottie and I loved that each contributor to the 1944 redecoration is listed on a mural in the back of the chapel. When you visit, be sure to take some time to fully appreciate all the finely painted images and beautiful woodworking created by those talented, faithful hands.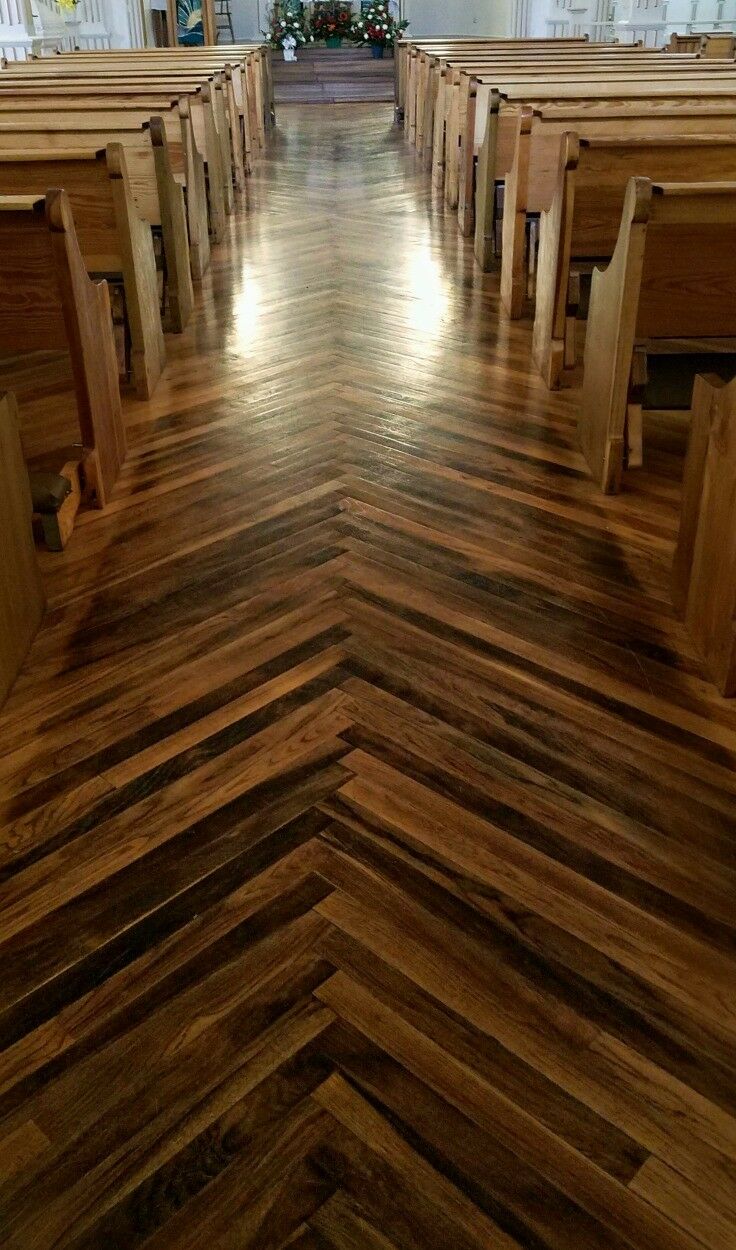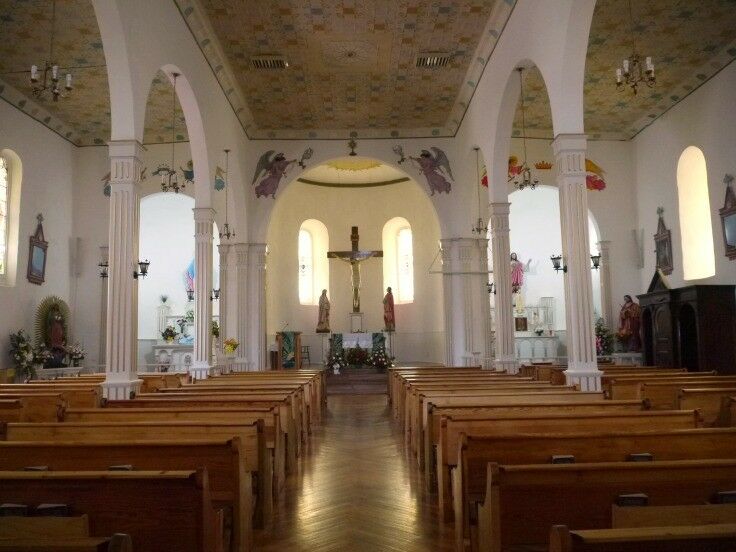 San Elizario Chapel
1556 San Elizario Rd.
San Elizario, TX 79849
Hours: 7am-9:30am (Mon-Fri)
Open for Mass (Sat/Sun)
Phone: (915) 851-2333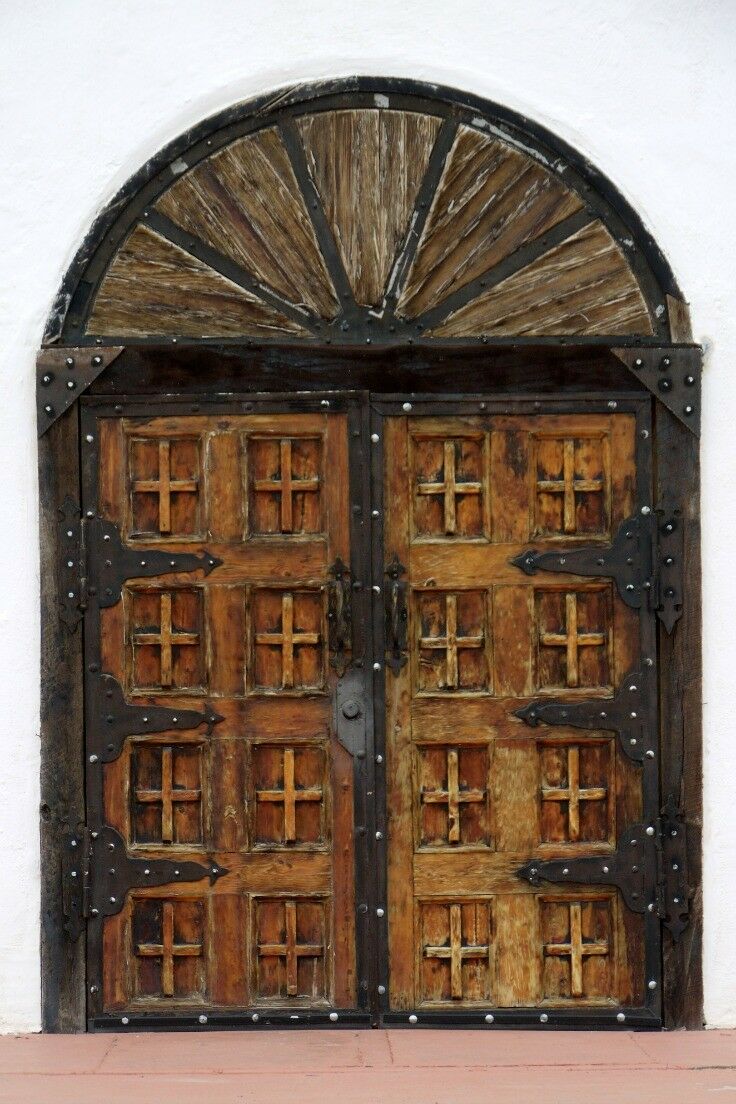 San Elizario Historic District
San Elizario's Historic District is literally a stone's throw from the chapel. There you will find restaurants, gift shops, six art galleries, 22 art studios,18 Historic sites, the San Elizario Chapel, The Presidio (fort), the Veterans' Memorial, and the Old El Paso County jail, and a larger-than-life statue of Billy the Kid.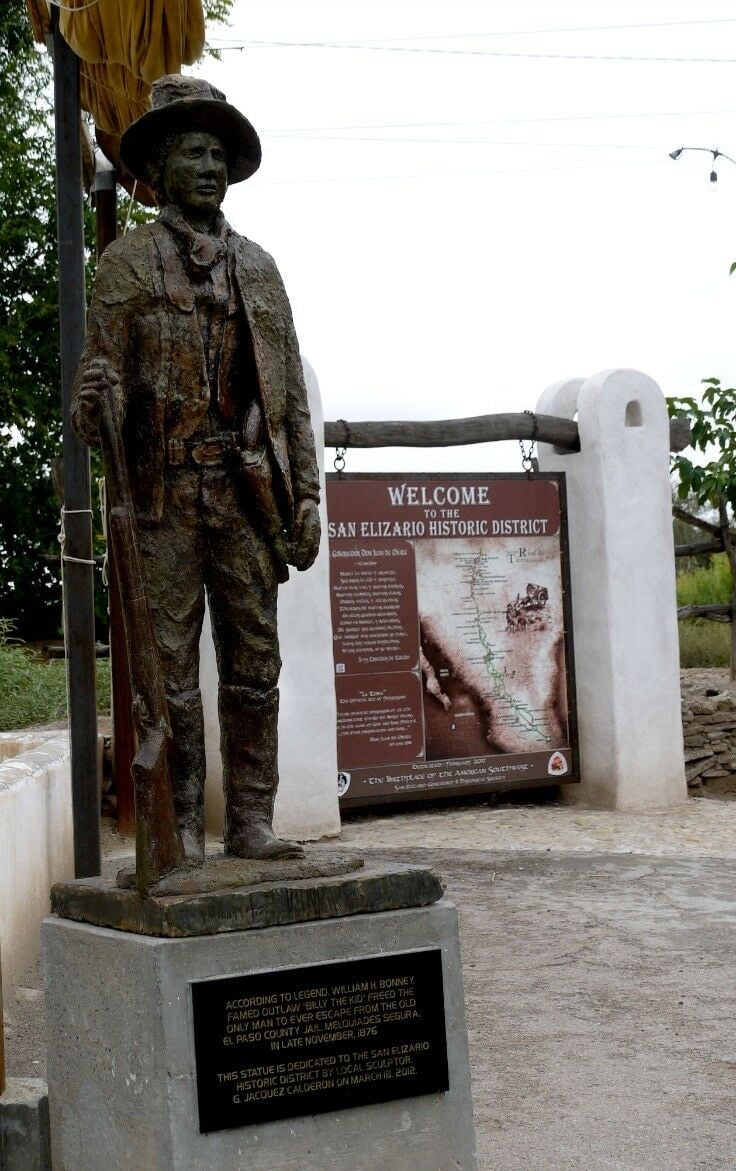 Be sure to stop by the Los Portales Museum & Info Center, adjacent to the San Elizario Chapel. The docent who was working there the day we visited was both passionate and well-informed about the history of the San Elizario, and excited to share her knowledge with us.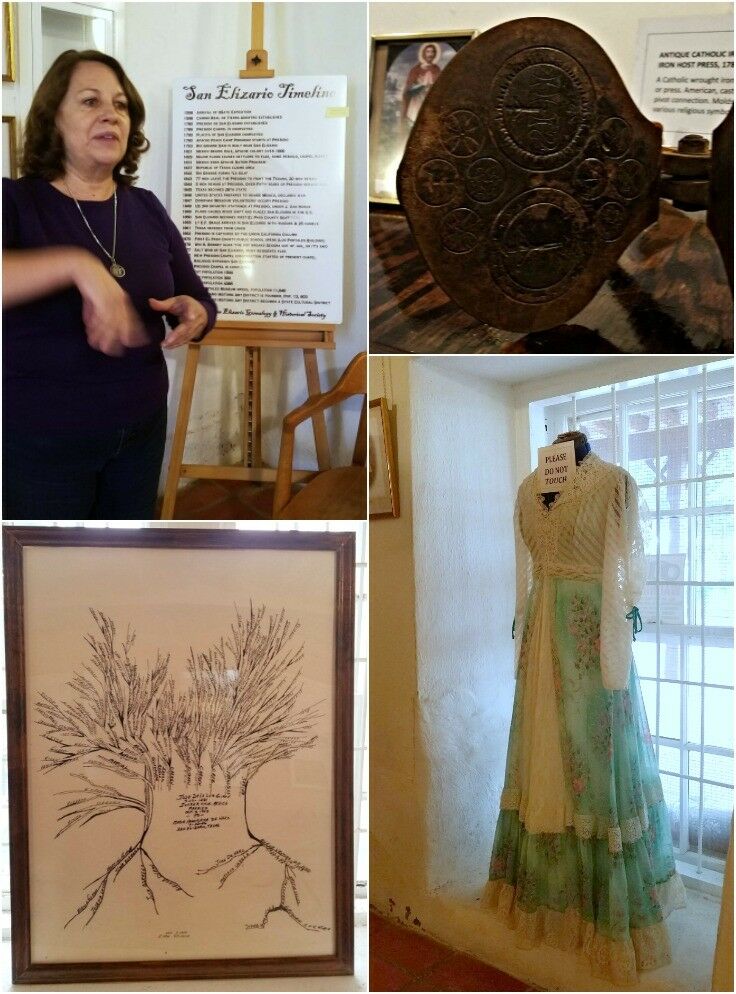 The museum, which is housed in an 1850's Territorial-style building, features exhibits celebrating San Elizario's rich and colorful history.
Among other things, you'll learn about the real "First Thanksgiving," the Spanish presidio, the San Elizario Salt War of 1877, and the first county seat of El Paso county.
Los Portales Museum & Info Center
Admission is free
Hours: 10am2pm (T-Sat); Noon-4pm (Sun); Closed (M)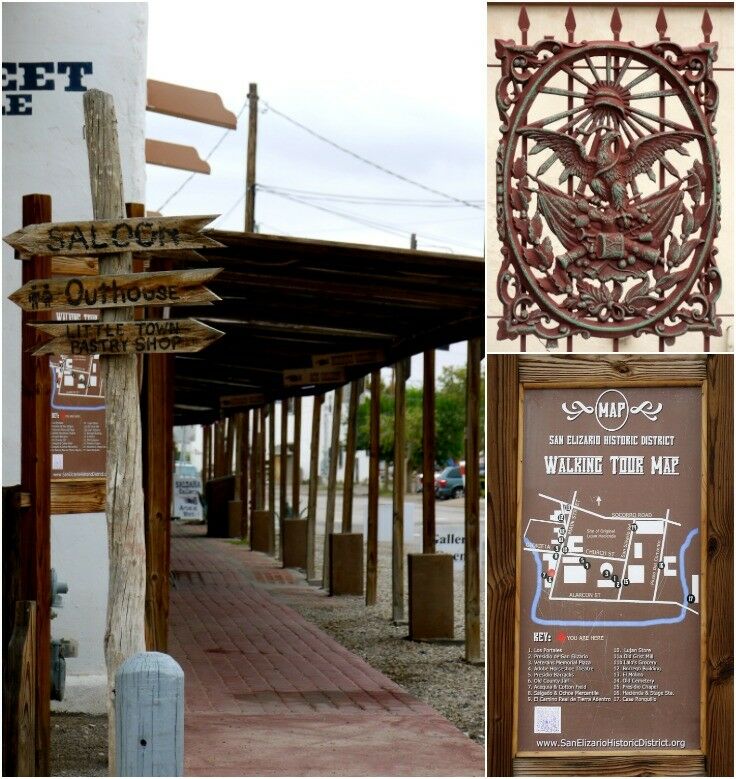 Ysleta
Ysleta Mission – the oldest mission in Texas – was our final stop on the El Paso Mission Trail. Originally established in 1613 in what is now New Mexico, Ysleta Mission [officially, Corpus Christi de la Ysleta del Sur] was relocated to El Paso in 1680. That was just the beginning of its turbulent history.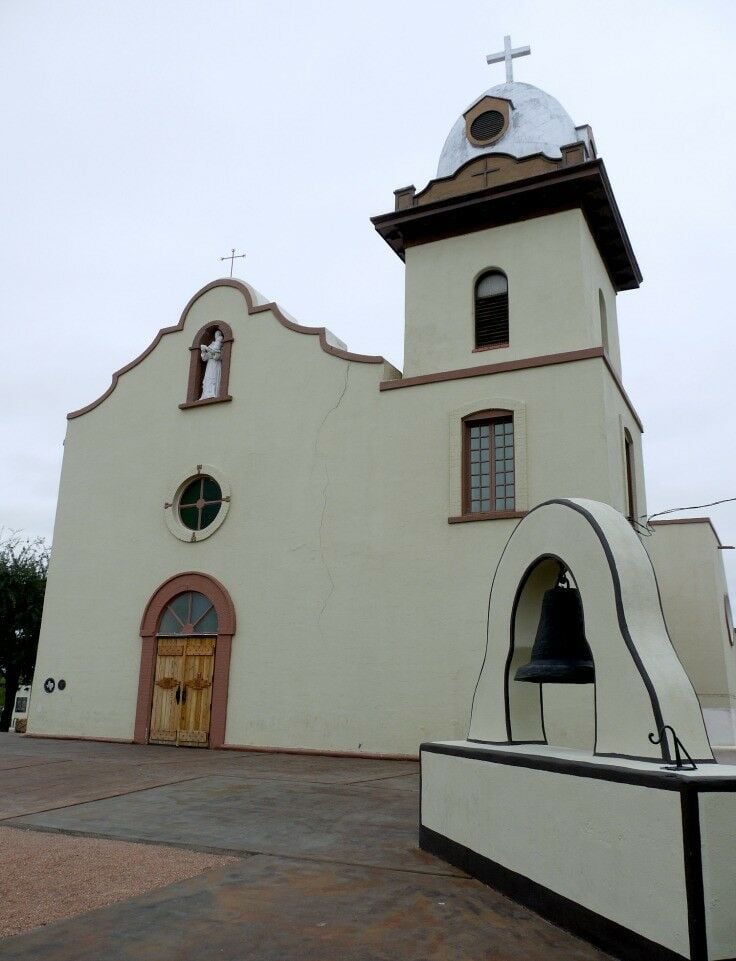 After rampaging floodwaters destroyed the El Paso chapel in 1742, and again in 1829, the adobe-walled building was move to its present location 1851. It was rebuilt once again in 1907, after a fire destroyed most of the structure.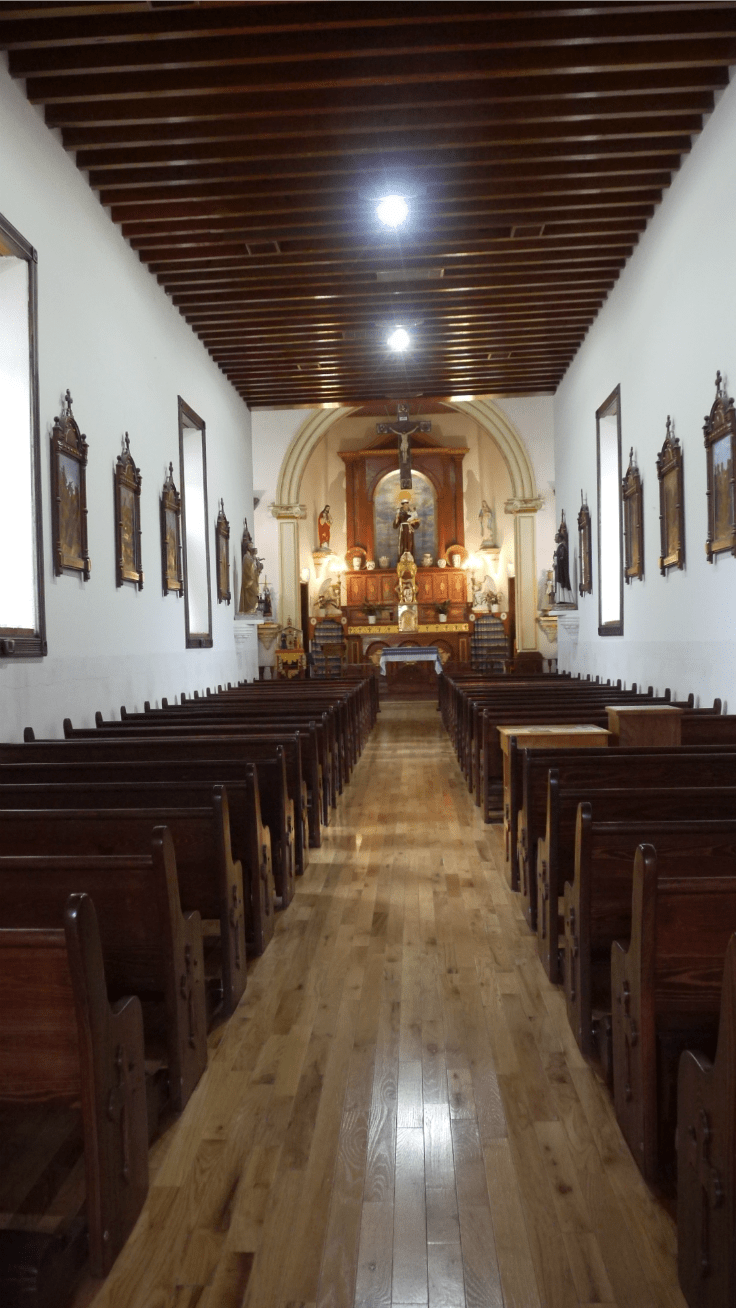 The current mission was built by the Tigua Indian community, and now resides in what is recognized as the oldest community in Texas. The Tiguas, who achieved official reservation status in 1968, changed the name of their church to Mission San Antonio de los Tiguas, in 1980 in recognition of their patron saint, St. Anthony.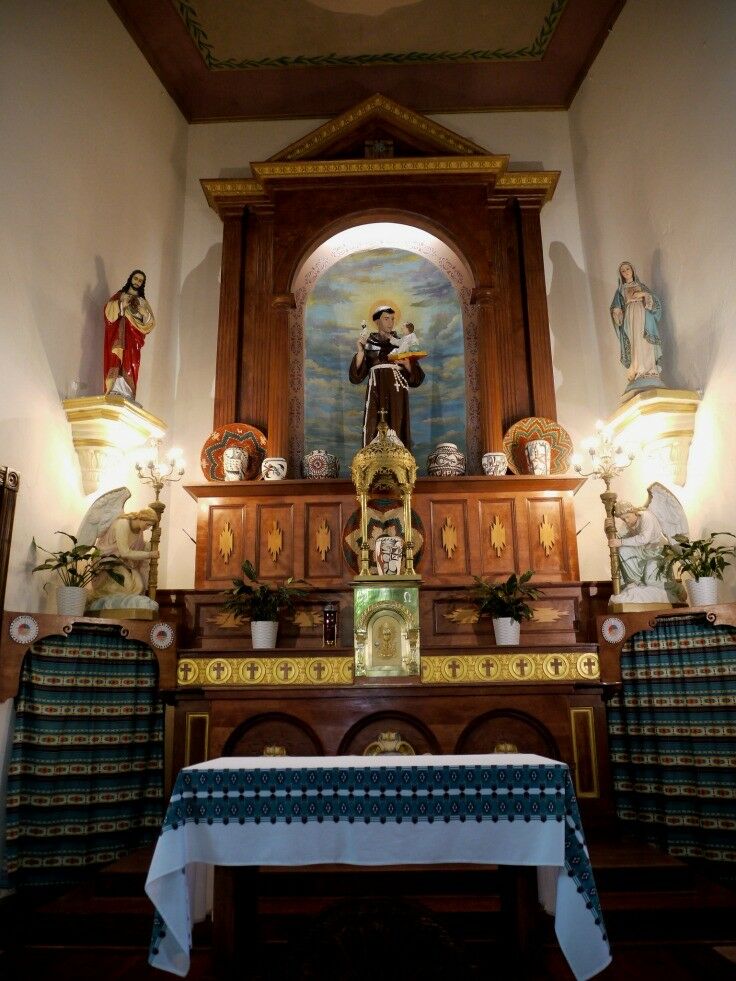 Today Ysleta Mission is considered the second oldest continually active parish in the United States.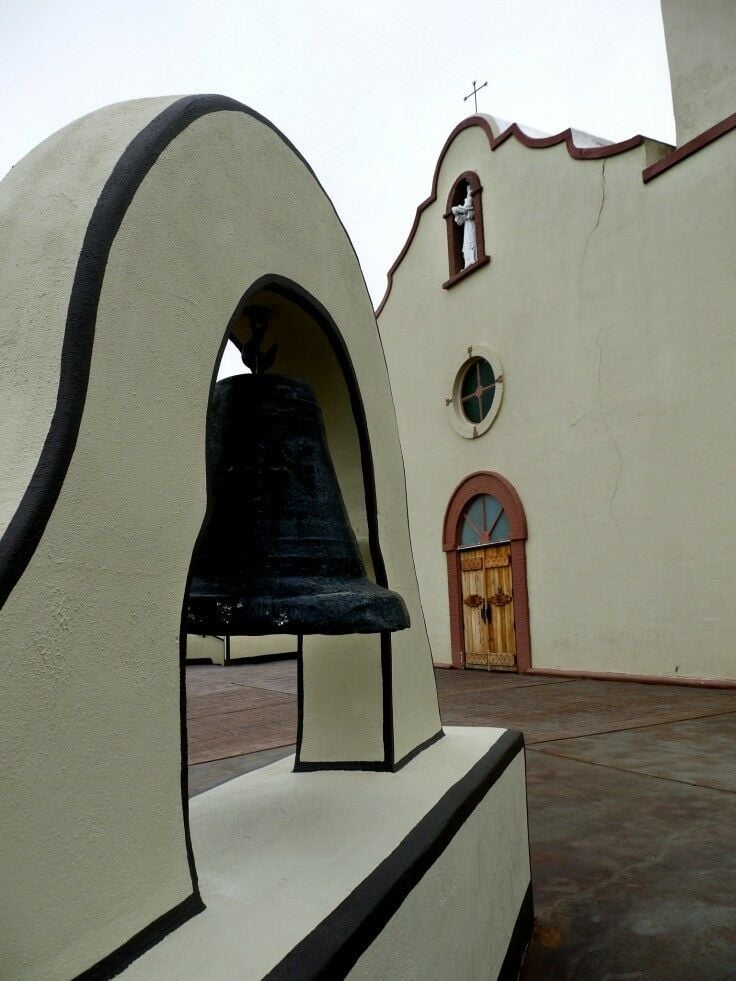 Ysleta Mission
131 S. Zaragosa Rd.
El Paso, TX 79907
Hours: 7am-4pm (M-Sat); Closed (Sun)
Phone: (915) 859-9848
Ysleta del Sur Pueblo Cultural Center
Practically around the corner from Ysleta Mission, you will find the Tigua Indian Cultural Center. The Tigua Indians are the oldest permanent settlers in Texas. In 1968, the State of Texas and the Federal Government recognized the tribe as a sovereign nation.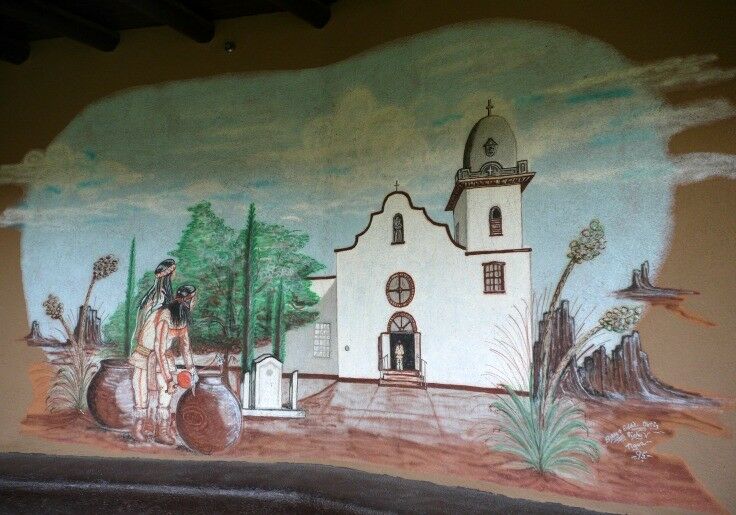 The cultural center aims to celebrate the rich culture of the local Tigua Indians through history, art, and dance in a variety of exhibits and events.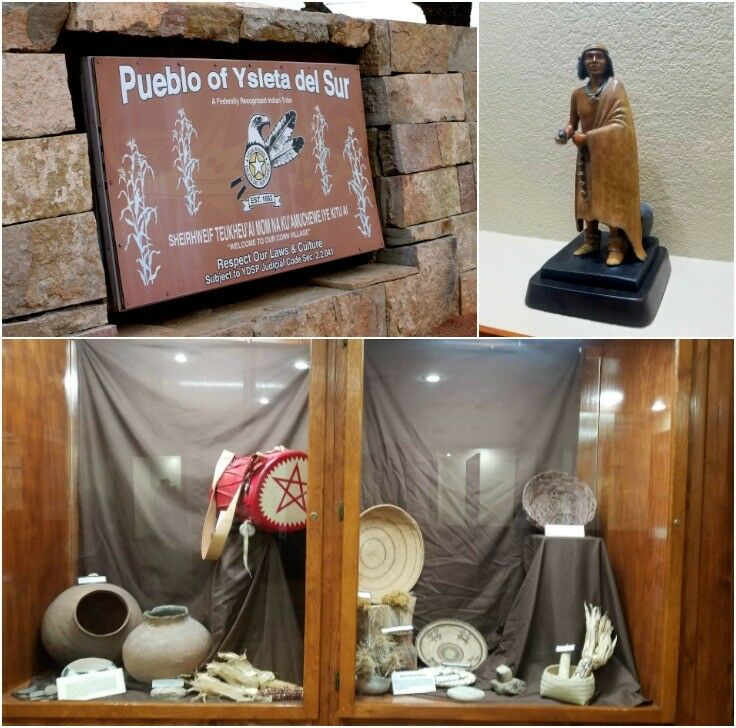 Dottie and I visited the during the week, so there wasn't much going on beyond the static exhibits; however, we learned that on weekends, the Cultural Center stages social dance demonstrations in the courtyard; and on Saturdays, visitors can watch bread baking and taste fresh samples.
Tigua Indian Cultural Center
305 Yaya Lane
El Paso, Texas 79907
Hours: Wednesday - Sunday 10:00 a.m. to 4:00 p.m.
Closed: Monday and Tuesday
Good Eats on the El Paso Mission Trail
Somewhere between San Elizario and Ysleta, Dottie and I found ourselves feeling hungry and wishing we had a little something. The brunch spot in San Elizario at which we had planned to eat had been unexpectedly closed, so we Yelped our way to this little family owned hole-in-the-wall in Socorro.
We arrived at Quesadillas Estilo Villa Ahumada just before noon, and were two of only a few in the dining area. The restaurant itself is nothing fancy, but it is clean, comfortable, and affordable. Oh, and the food is awesome, too.
Dottie and I sat down in a booth and looked through the laminated menu for a few minutes. After much discussion, I decided on the Gorditas de la Maiz. We ordered, and then settle into our booth to talk.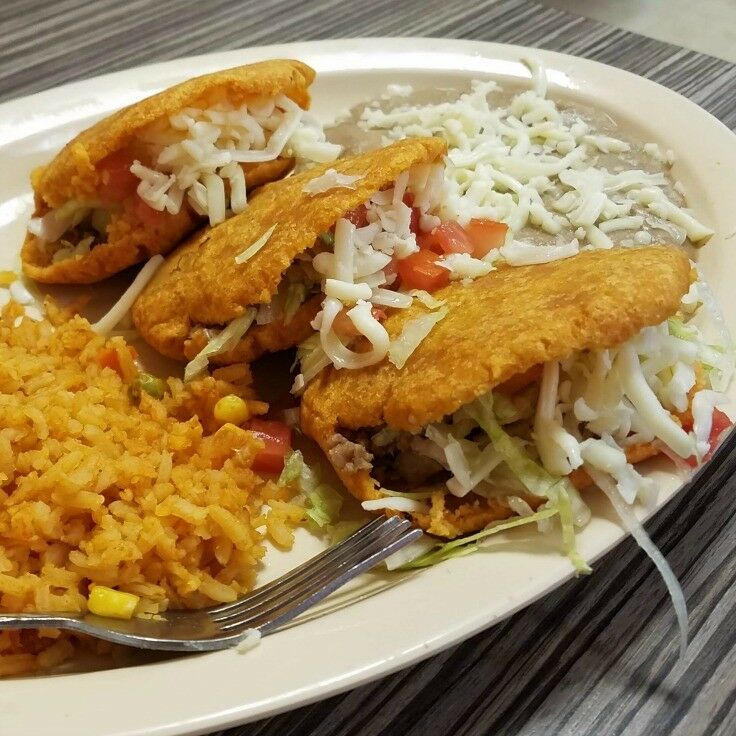 Our food arrived in less than 10 minutes - just in time for us to look up from our conversation to see the long line at the order counter that had formed since we first arrived.
Tables filled quickly with faded coveralls and worn Wranglers, dusty t-shirts, and heavy work boots: confirmation that we'd stumbled into a local working-class hot spot. We could expect reasonable prices, hearty portions, and most importantly, dependably good food.
That is exactly what we got, too. My gorditas were crisp on the outside and tender inside, and not a bit greasy. Both Dottie and I commented on the the refried beans, which were exceptionally good. (Do you know tasty refried beans have to be for someone to take note of them? Yes: they were that good.) Our meals were fresh, hearty, and delicious; and the portions were so generous that I ended up taking half my meal home to eat later at the hotel.
Quesadillas Estilo Villa Ahumada - 2
131 Horizon Blvd, Ste 5
Socorro, Texas 79927
Phone: (915) 790-0456
If you are visiting EL Paso for the first time, be sure to read:

Final Thoughts
While El Paso may not be the top destination on your Travel Bucket List, if you get the chance to visit, take it! And if you go, the El Paso Mission Trail should definitely be on your itinerary.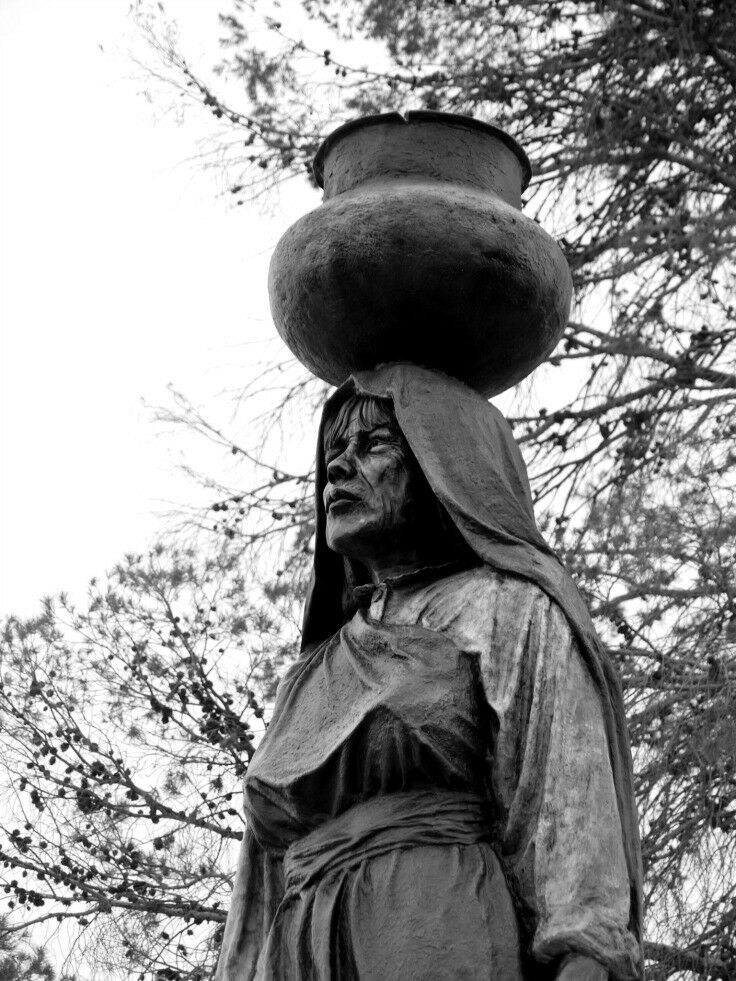 Notably, there is a fourth mission on the Mission Trail – Our Lady of Guadalupe Mission – located just across the US-Mexico border in Juarez, Mexico. Unfortunately, Dottie and I had neither the time nor the passports needed to make that visit on our trip; however, if you find yourself in EL Paso with both on hand, it might be worth a trip.
Additional Information:
All of the missions are open to the public, with exception of Our Lady of Guadalupe, which is only open for special occasions.
El Paso Convention & Visitors Bureau
One Civic Center Plaza
El Paso, Texas 79901
Phone: (915) 534-0600
Toll-free: (800) 351-6024
FAX (9150 534-0686
Mission Valley Visitors Information Center
9065 Alameda Avenue
El Paso Texas 79907
Hours: 9am - 4pm (Mon-Fri); 9am - 3pm (Sat/Sun)
Phone: (915) 851-9997
---
THANK YOU so much for being a faithful reader and supporter
of The Good Hearted Woman. • Be sure to PIN this post!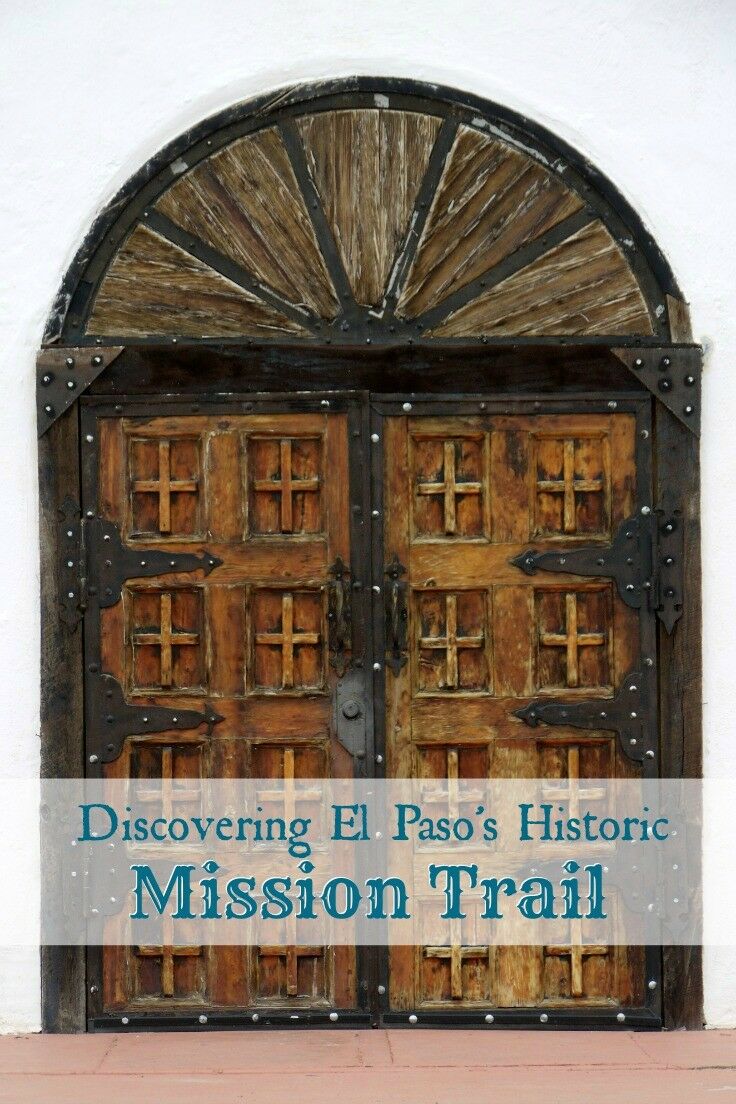 Disclosure: This post may contain affiliate links, including Amazon affiliate links, which means we may receive a commission if you click a link and purchase something that we have recommended. While clicking these links won't cost you any extra money, they do help keep this site up and running. As always, all opinions and images are my own. Please check out our disclosure policy for more details. Thank you for your support!