Reviews of three celebrated El Paso Restaurants: a sentimental favorite, a West Texas institution, and a Must Try!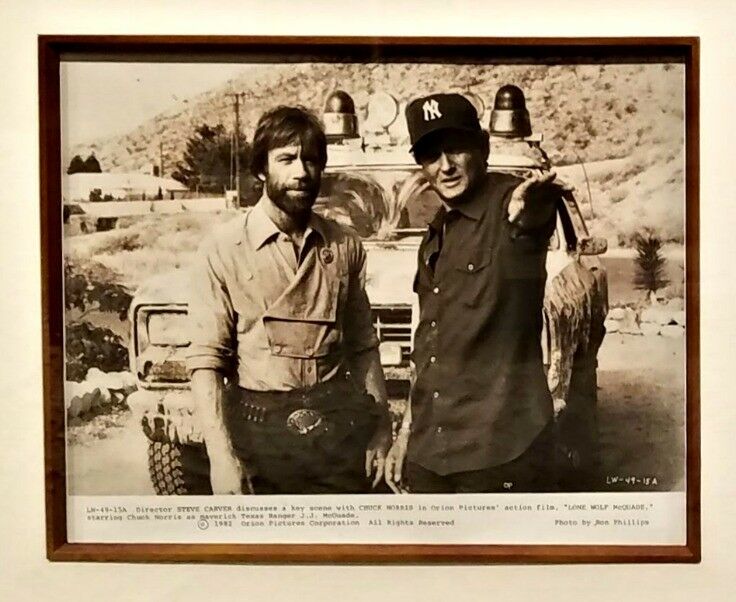 This post may contain affiliate links, but don't worry - they won't bite.
In the spirit of full disclosure, here's a little story.
The primary reason I found myself visiting El Paso was to attend the wedding of Karen, one of my former Girl Scouts (and one of the kindest, most determined people I know).
Since I was going to be in a new city, I decided to take advantage of the situation; so before I went, I did some digging into the El Paso food and tourist scenes. After doing my research, one place I knew I had to visit was Salt & Honey, an El Paso eatery topping all the hip-n-trendy lists of the day.
When we touched down in El Paso, I contacted the owner of Salt & Honey, and we made a date for Saturday mid-morning for a visit at the restauant. That was that.
Then, on Friday night, I was sitting at the wedding reception when Karen came up and introduced me to her friend Maggie, who also catered all the delicious vegan cupcakes for the event. Karen thought we might have something in common to chat about, since I wrote about food and Maggie owned a restaurant.
Turns out, Karen was inspired - Maggie owns Salt & Honey!

Each of the restaurants considered here are unique in their own right. If you have time, visit all three!
El Paso Restaurant #1
Must Try: SALT + HONEY BAKERY CAFE
When I walked into Salt + Honey for the first time, I felt like I had been transported to a new hip-n-trendy Portland brunch spot! Located in El Paso's historic Five Points, the trendy local favorite is a modern bakery and café that brings together delicious, world-inspired cuisine in an urban-style cafe setting.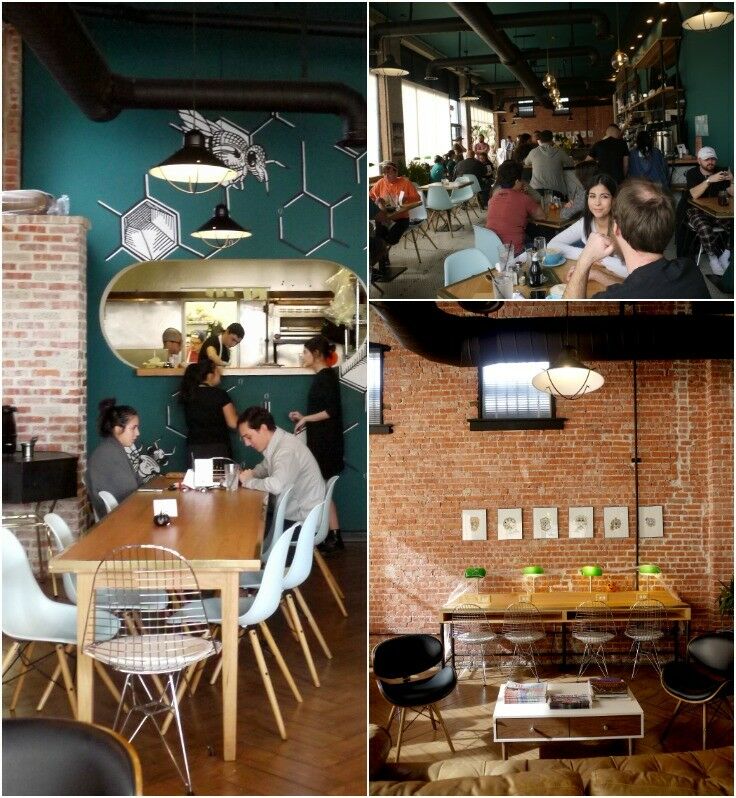 Owner Maggie Asfahani has crafted an innovative menu that embraces influences from both her Lebanese heritage and her El Paso roots, and the result is slow food at its best: beautiful, surprising, comforting, and delicious.
Salt + Honey's offerings include [below, clockwise from upper-left] Baklava Pancakes with baklava nut streusel, vanilla bean ice cream, house spiced honey; Spicy Chicken Sandwich with honey gochujang sauce and sesame ginger slaw (like many menu items, this can be ordered vegetarian as well, substituting cauliflower for the chicken); homemade baklava; and Salt + Honey Burger with angus pattie, sharp cheddar, tomato, arugula, and gochujang mayo on a brioche bun.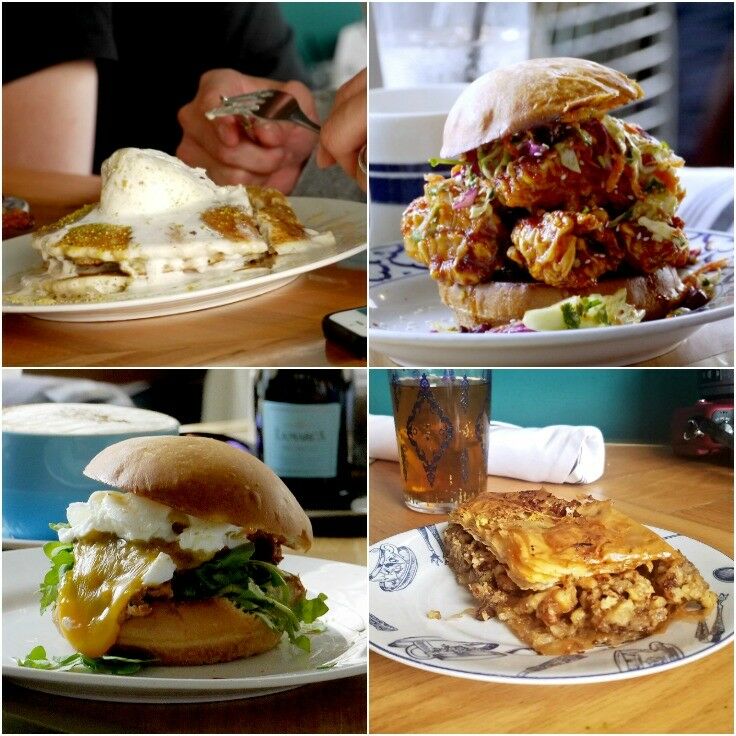 I prefer a savory brunch over a sweet one, so I went with the Tacos Borrachos with Michelada-braised brisket, green chile cheese hashbrowns, tomato, and cilantro-lime crema on corn tortillas.
The combination was which was amazing - and easily enough for two to share. Tacos Borrachos can be ordered with an egg, too, which I think I will do if I ever get another chance to visit.
My brunch buddy, Dottie, had the Hummus Avocado Toast with tomato, arugula, zaatar, crushed red pepper, maldon salt, olive oil, on whole grain bread. So of course I had to have a bite (because Research), and found it to be amazingly tasty, with a satisfying blend of textures and fresh, bright flavors.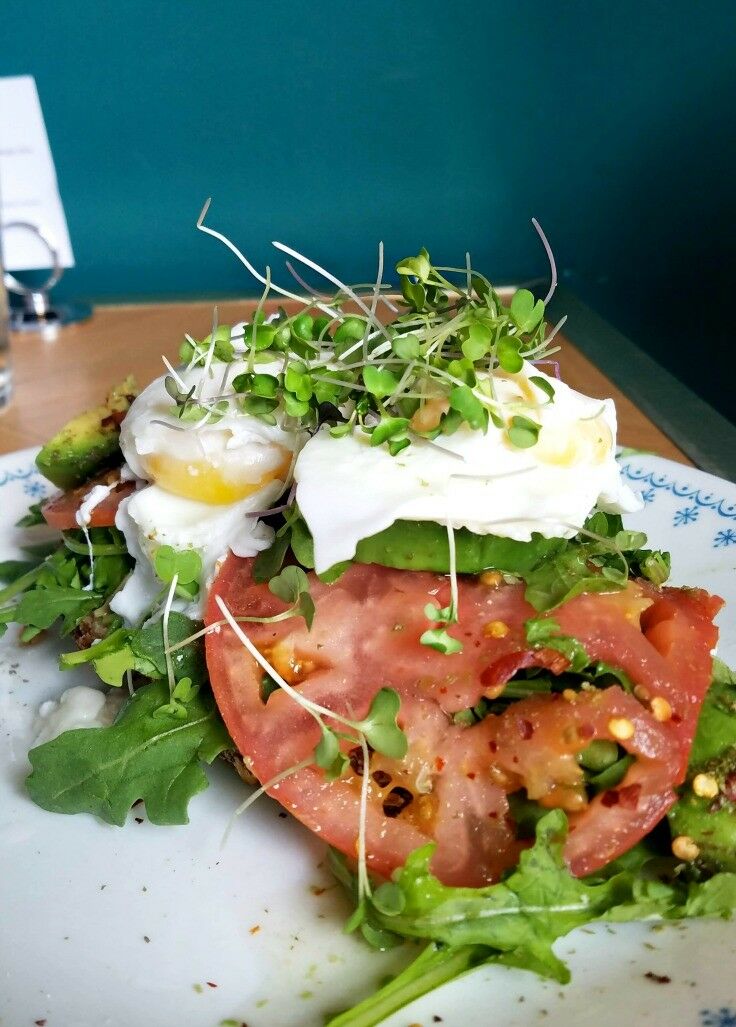 Service is friendly, prices are reasonable, and portions are generous to say the least.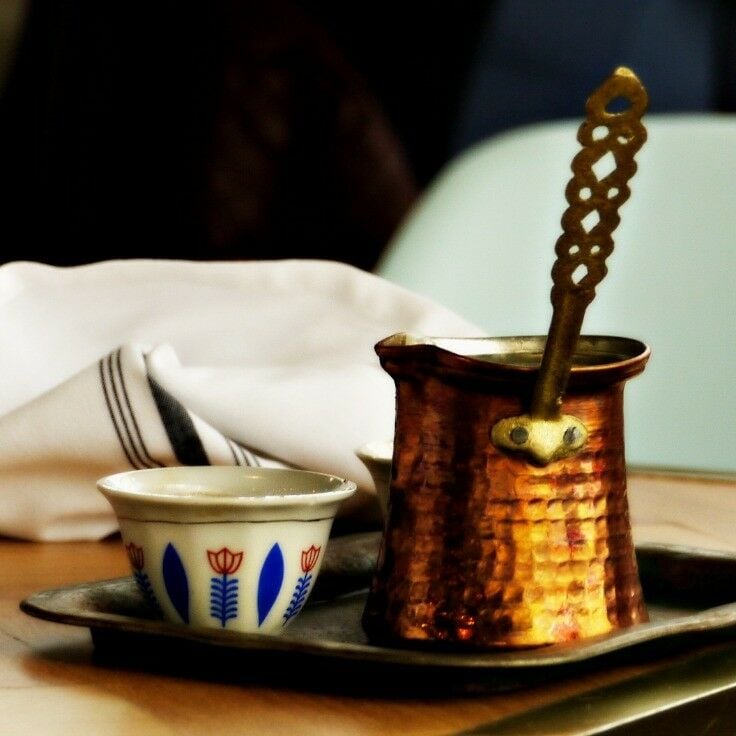 Salt + Honey serves breakfast, brunch, and lunch all day, Tuesdays through Sundays; and offers locally roasted coffee and cold-pressed juices to compliment their pastries and cakes, which are all baked in-house. Be aware that this place is hopping, especially for weekend brunch, so if you visit at peak hours, plan for a bit of a wait.
Salt + Honey
801 N. Piedras St. Suite 6
El Paso, Texas
PHONE: 915.313.4907
Restaurant Hours:
Monday: Closed
Tuesday - Thursday: 7:00am - 4:00pm
Friday: 7:00am - 5:00pm
Saturday-Sunday: 8:00am - 4:00pm

If you're visiting El Paso, be sure to check out these GHW travel posts:

El Paso Restaurant #2
Sentimental Favorite: ROSA'S CANTINA
C'mon in, folks! With a blog named "The Good Hearted Woman" and a husband who listens to Marty Robbins far more than the average Joe, I couldn't very well visit El Paso without stopping in at Rosa's Cantina.
(NOTE: If this reference is lost on you, you are probably too young to visit Rosa's anyway.)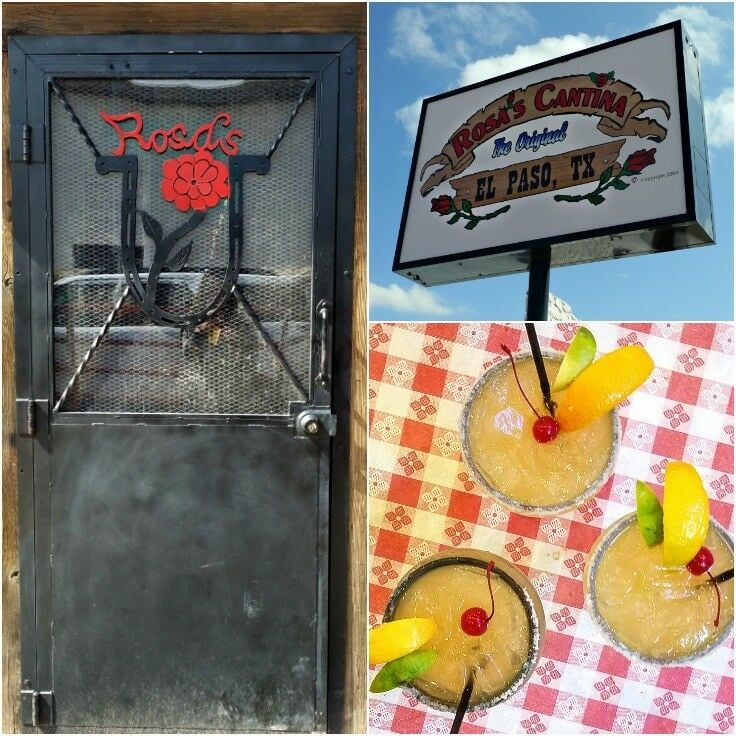 From the outside, Rosa's looks a little rough around the edges, but don't let that put you off. Once inside, the vibe is relaxed, the margaritas are top-notch, and you can listen to Marty Robbins sing about Felina on the jukebox all day long if you have enough quarters.
Our Tex-mex scored a solid Good on the foodie scale, and our service was fast and friendly.
Rosa's Cantina
3454 Doniphan Dr
El Paso, Texas
There is a little merch corner where you can buy Rosa's branded t-shirts, shot glasses, and the like.
Restaurant Hours:
Tuesday - Friday: 11:00 am - 7:00 pm
Saturday & Sunday: Noon - 7:00 pm
Bar Hours:
Tuesday - Thursday: 11:00 am - 12:00 am
Friday & Saturday: 12:00 pm - 2:00 am
Sunday: 12:00 pm - 12:00 am
PHONE: 915.833.0402

El Paso Restaurant #3
Texas Institution: CATTLEMAN'S STEAKHOUSE AT INDIAN CLIFFS RANCH
Cattleman's is not just a restaurant - it is a Destination!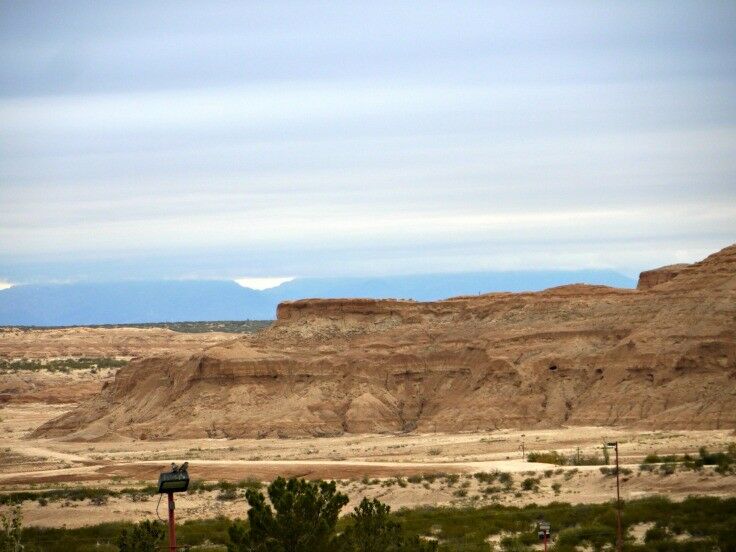 Cattleman's Steakhouse at Indian Cliffs Ranch is an authentic, working ranch. Indian Cliffs has served as the location for many Hollywood movies, including The Border, Lone Wolf McQuade, Courage Under Fire, Glory Road, and The Jessica Lynch Story.
Apparently, there can be long waits at the restaurant at times, but we didn't have any trouble getting in. We arrived at opening on a weeknight [5:00pm], gave our name to the front desk, and then spent about half an hour or so wandering the grounds. (To clarify, we didn't have to wait to be seated - we wanted to see the grounds before it got dark.)
The ranch boasts an extensive petting zoo and an exotic bird collection, and there are free-roaming peacocks everywhere you look. During the day, they offer covered wagon rides that take you around to the areas where movies have been filmed. (The tour is free but the driver does accept tips. It is a first come first serve and leaves out every hour.)
When we finally went back inside to let them know we were ready to be seated, we were taken to our table immediately.
Service was friendly, efficient, and very prompt. I ordered my steak medium rare, and it arrived perfectly cooked. My meal came with a large baked potato, a delicious pineapple coleslaw, rolls, and baked beans. Portions are very generous, so you may want to share. (Or take some home for leftovers.)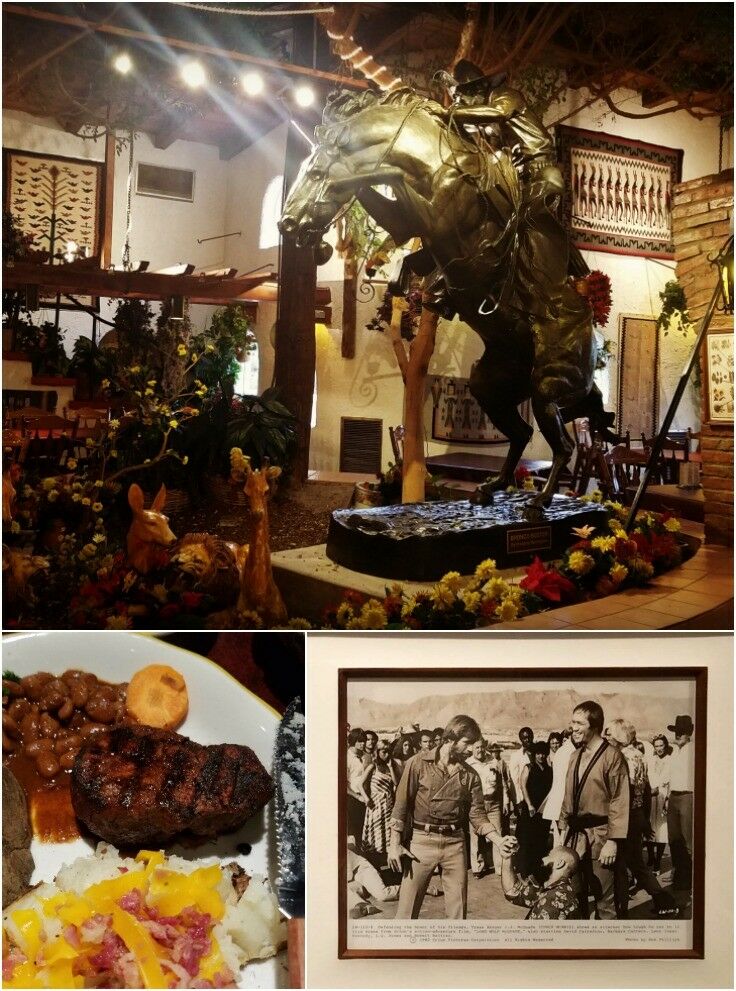 While a steakhouse may be fancy by some standards, Cattleman's has a very casual vibe. Dress up, dress down - either way, you'll fit right in.
Also, before you leave, be sure to stop by the Movie Tribute Wall which showcases movie posters and other memorabilia from movies that have been filmed there.
Cattleman's Steakhouse at Indian Cliffs Ranch
3450 S Fabens Carlsbad Road
Fabens, TX 79838
(Approximately 35 minutes from Downtown El Paso)
HOURS
Monday - Friday: 5pm - 10pm
Saturday: 12:30pm - 10pm
Sunday: 12:30pm - 9pm
Phone: (915) 544-3200

THANK YOU so much for being a faithful reader and supporter
of The Good Hearted Woman. ? Be sure to PIN this post!

Disclosure: This post may contain affiliate links, including Amazon affiliate links, which means we may receive a commission if you click a link and purchase something that we have recommended. While clicking these links won't cost you any extra money, they do help keep this site up and running. As always, all opinions and images are my own. Please check out our disclosure policy for more details. Thank you for your support!