Have You Picked Your WORD for the New Year yet?
Yeah - me neither. I'm doing things a little differently this year.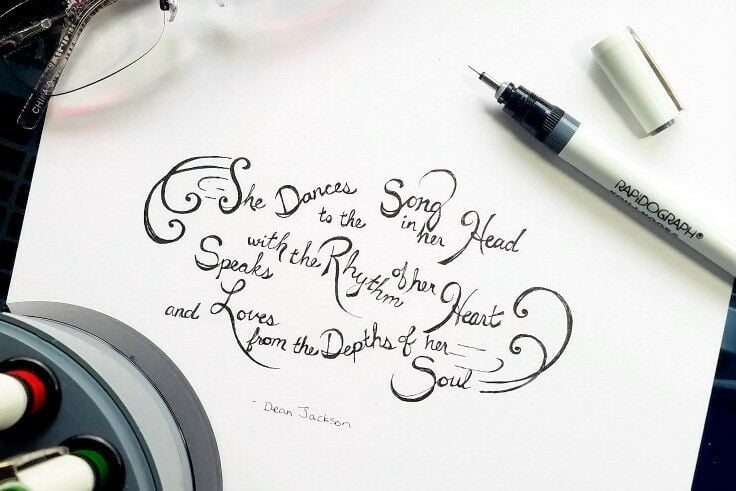 This post may contain affiliate links, but don't worry - they won't bite.
For the past few years, it's been trendy to choose a single Word to express and inspire all your hopes, dreams, directions, and aspirations in the coming year. Good, solid, meaningful Words like Balance, or Enlighten, or Wonder, or Cultivate, or Renew.
The goal is to keep your attention fixed on your Word throughout the year, and let that focus help you become the person you hope to be. For many, this annual Word-choosing has become an intrinsic part of their personal New Years rite; so much so that I know one person who won't even acknowledge that the New Year has arrived until her Word of the year has been chosen.
Unfortunately, the single Word exercise has never inspired me the way I thought it should. In years past when I've chosen a Word, I've never been successful adhering to its focus for more than a few weeks; so sometime between President's Day and Valentine's Day, I'm usually stumbling into another rabbit hole and forgetting my Word entirely.
Then, about a year ago, I started including the following quote on my email signature:
Be kind whenever possible. It is always possible.
- Dalai Lama
Will Choosing a "Guiding Quote" Make Any REAL Difference In My Life?
My initial intention in adding this quote to my emails was simply to telegraph a message about the core values of "The Good Hearted Woman." However, I had an ulterior motive, too: it was a reminder – for me.
With that simple message added, every email I sent out throughout the year reminded me to be kind. It reminded me to consider the person on the other end. It reminded me - everyone has a story.
As the year progressed, I found myself spending time contemplating the deeper meanings and nature of kindness. In my journal, I revisited old discussions on altruism and agape and existence and our responsibilities to our fellow humans. (My old existentialism prof, Dr. Askay, would be proud.)
The Real Reason to Choose a New Years Quote
Here's the coolest part: After a year of actively considering kindness and its place in my life every day, I believe that I am actually a little kinder today than I was this time last year. Measurably so.
Moreover, I believe that this change is the direct result of seeing that quote every day and focusing on making it part of who I am.
In addition to helping me grow as a person, this experience reminded me in a real way that the messages we give ourselves every day can have profound impact on our life, how we perceive ourselves, and how we interact with the rest of the world.
That quote reached and engaged me in a way a Word never has.
This year, instead of flailing around trying to find that one single, perfect WORD to encompass all of my hopes, dreams, aspirations, beliefs, philosophies, and so forth for the New Year (only to abandon it halfway through February because I've found a prettier, shinier word) I've decided to find a message - a quote - that I truly love and want to live by, and aim for that.
I suppose that choosing a quote to focus on for the year isn't really much different from choosing a WORD (it's just more words, right?), but a quote just seems to work better for me.
Here's the quote I'm taping to my desk this year:

"She dances to the songs in her head,




speaks with the rhythm of her heart,




and loves from the depths of her soul."


~ Dean Jackson

I chose this quote for a number of reasons, some very personal; but at the heart of it, the choice was simple: whenever I read it, I feel encouraged and empowered and passionate about to following the inspirations of my heart. I want to live the kind of life that would inspire such a quote.
In my search for my guiding quote for the upcoming year, I gathered a collection of thoughtful, inspiring quotes to guide the New Year. Here are some of my very favorite:
21 Guiding New Years Quotes
Henry David Thoreau
"Go confidently in the direction of your dreams! Live the life you've imagined. As you simplify your life, the laws of the universe will be simpler."
Ralph Waldo Emerson
"Write it on your heart that every day is the best day in the year."
Johann Wolfgang von Goethe
"Whatever you do or dream you can do – begin it. Boldness has genius and power and magic in it."
C.S. Lewis
"You are never too old to set another goal, or to dream a new dream."
Louis L'Amour
"There will come a time when you believe everything is finished. That will be the beginning."
Marilyn Monroe
"I'm selfish, impatient and a little insecure. I make mistakes, I am out of control and at times hard to handle. But if you can't handle me at my worst, then you sure as hell don't deserve me at my best."
Oscar Wilde
"Be yourself; everyone else is already taken." 
Bernard M. Baruch
"Be who you are and say what you feel, because those who mind don't matter, and those who matter don't mind."
Neil Gaiman
"I hope that in this year to come, you make mistakes. Because if you are making mistakes, then you are making new things, trying new things, learning, living, pushing yourself, changing yourself, changing your world. You're doing things you've never done before, and more importantly, you're Doing Something."
Mae West
"You only live once, but if you do it right, once is enough."
Helen Keller
"Your success and happiness lies in you. Resolve to keep happy, and your joy and you shall form an invincible host against difficulties."
Maya Angelou
"I've learned that people will forget what you said, people will forget what you did, but people will never forget how you made them feel."
Mahatma Gandhi
"Live as if you were to die tomorrow. Learn as if you were to live forever."
Rob Siltanen
"Here's to the crazy ones. The misfits. The rebels. The troublemakers. The round pegs in the square holes. The ones who see things differently. They're not fond of rules. And they have no respect for the status quo. You can quote them, disagree with them, glorify or vilify them. About the only thing you can't do is ignore them. Because they change things. They push the human race forward. And while some may see them as the crazy ones, we see genius. Because the people who are crazy enough to think they can change the world, are the ones who do."
H. Jackson Brown Jr. [P.S. I Love You]
"Twenty years from now you will be more disappointed by the things that you didn't do than by the ones you did do. So throw off the bowlines. Sail away from the safe harbor. Catch the trade winds in your sails. Explore. Dream. Discover."
Marie Curie
"Life is not easy for any of us. But what of that? We must have perseverance and above all confidence in ourselves. We must believe that we are gifted for something, and that this thing, at whatever cost, must be attained."
Neil Gaiman [Coraline]
"Fairy tales are more than true: not because they tell us that dragons exist, but because they tell us that dragons can be beaten." 
Lao Tzu
"When I let go of what I am, I become what I might be."
Albert Einstein
"I am enough of an artist to draw freely upon my imagination. Imagination is more important than knowledge. Knowledge is limited. Imagination encircles the world.
Dr. Seuss
"I like nonsense, it wakes up the brain cells. Fantasy is a necessary ingredient in living."
George Eliot
"It is never too late to be what you might have been." 

Looking for something fun and easy to do? Make a Fairy Garden Terrarium in an old Cookie Jar or Fish Bowl!

THANK YOU so much for being a faithful reader and supporter
of The Good Hearted Woman. ? Be sure to PIN this post!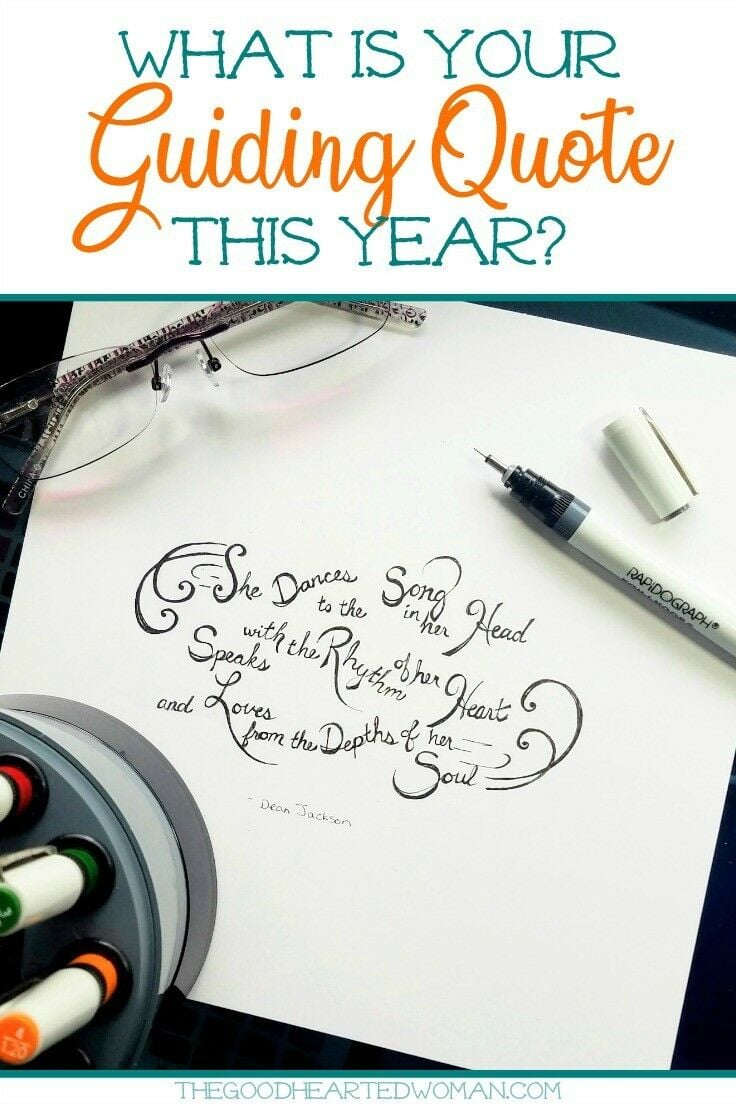 Disclosure: This post may contain affiliate links, including Amazon affiliate links, which means we may receive a commission if you click a link and purchase something that we have recommended. While clicking these links won't cost you any extra money, they do help keep this site up and running. As always, all opinions and images are my own. Please check out our disclosure policy for more details. Thank you for your support!