The Hood River BnB has an easy-going Northwest vibe, completely devoid of pretense. Beautifully appointed without being fussy, you feel at home the moment you walk through the front door.
Legacy Post - Update (2023): Sadly, the Hood River BnB is no longer in service. Our heartfelt thanks to Jim and Jane for their kindness, inspiration, and lifelong memories.
An Inspiring Destination
Back in 2014, Mr. B. and I hatched a dream – in our second life, we are going to open a Bed & Breakfast. And though it is likely more than a decade away, even now we often stay up late on weekends imagining and planning – acoustic instruments hanging on the walls of a well-lit great room, musical meet-ups and house concerts in the evenings, savory-sweet smells wafting through the house in the morning. Oh, we know it will be plenty of hard work too, and we are prepared for that, but we are so excited about the people we will meet and the possibilities we will discover – the whole of it is a perfect fit for us.
It all started last Valentine's Day when we stayed for the first time at the Hood River BnB.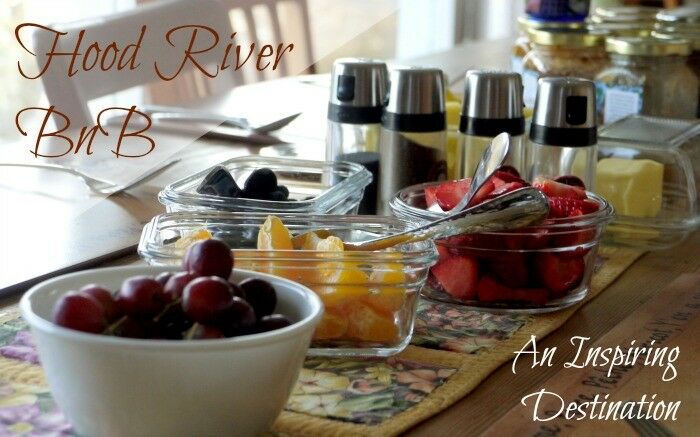 When You Visit
The Hood River BnB is not one of your fancy, European-style Bed & Breakfast establishments: it has an easy-going Northwest vibe and is completely devoid of pretense. Beautifully appointed without being fussy, you will feel welcome and at home from the moment you walk through the front door.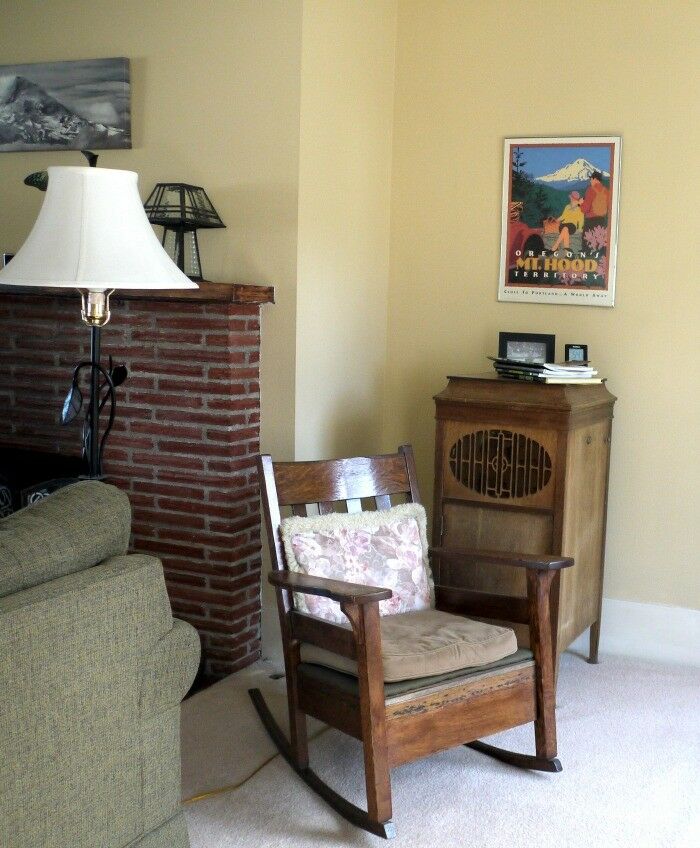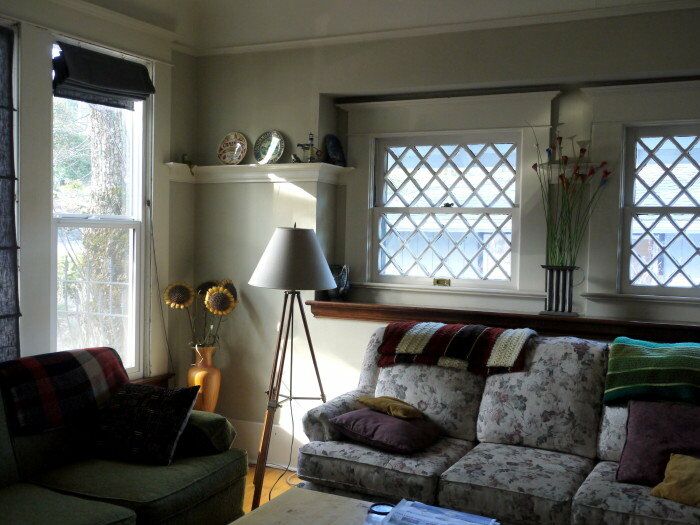 The Hood River BnB has four guest rooms in all. Mr. B and I like to stay in the biggest - The Sky Room. Airy and full of light, the Sky Room has a reading nook and a great view of the river. It boasts a large private bath with a Jacuzzi tub/shower, a huge walk-in closet, and an incredibly comfortable queen bed.
Mr. B and I love the privacy of the Sky Room too. We always take our music with us, and the little reading alcove gives us the perfect place to kick back and sing to our hearts content without bothering anyone.
Other rooms include the Mountain and the River Room – both with great views of Mt. Adams and the Columbia River – and the Sun Room, which has a large connected sun and reading room.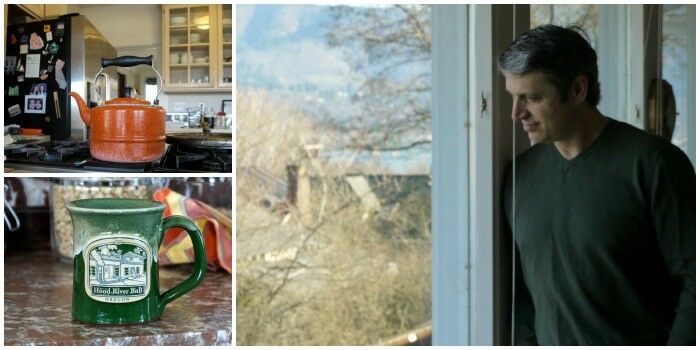 Breakfast is offered in three waves. Sign up for the early bird session and you might not see the innkeepers, but they will make sure you have something delicious to start your day.
The Hood Breakfast offers those rising after 7:30 a family-style breakfast that might include such taste-tempters as Jim's whole-wheat crepes (our favorite!!), omelets with your choice of fillings, French-toast, or a Hood scramble. Secret-recipe granola and locally grown fruit are always on hand as well.
Mr. B and I love this part of our stay: it is the one time we get to meet the rest of the guests and share a little friendly conversation.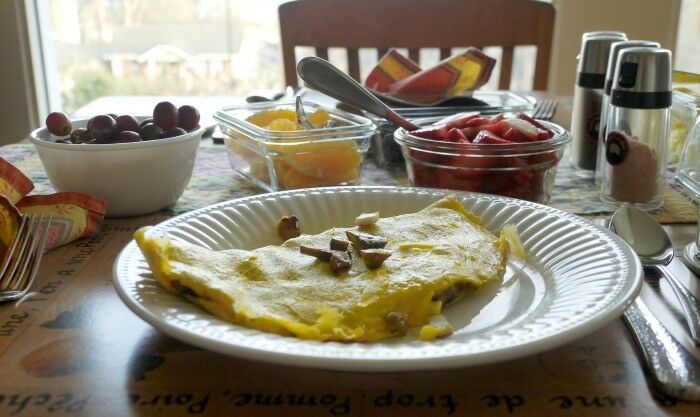 There is even a breakfast for the "Sleepy-Hoods." (You know who you are.) You never have to worry about the "end-of-breakfast" because no matter how late you sleep in, there will be something waiting for you.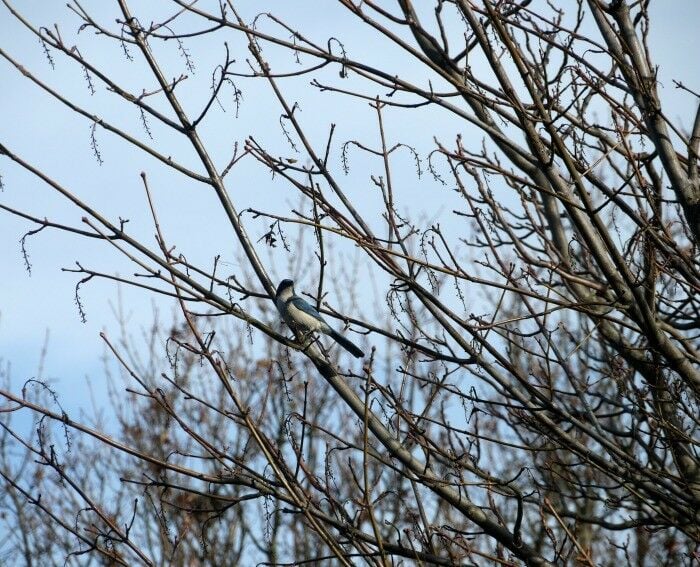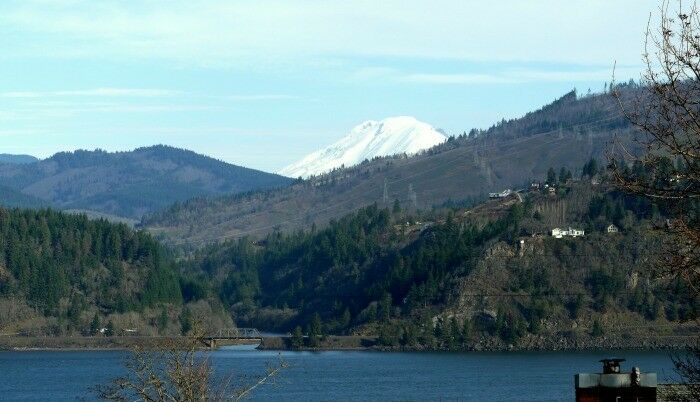 The BnB is within easy walking distance of downtown Hood River, and there is something nearby for everyone. Dozens of hiking trail-heads, wind-surfing, wine-tasting, river walks, antiques, and the best brick-oven pizza we have ever had are just minutes away.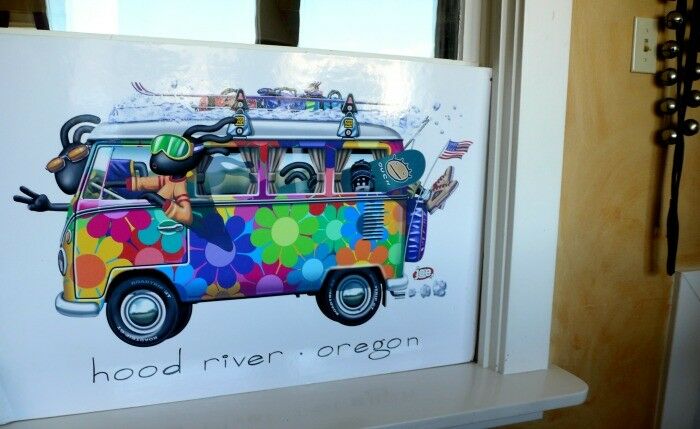 Our Hosts
But it wasn't the ambiance, or the great food, or the fantastic location, or even the VW Microbus poster in the breakfast room that inspired our dream – it was our hosts, innkeepers Jane and Jim.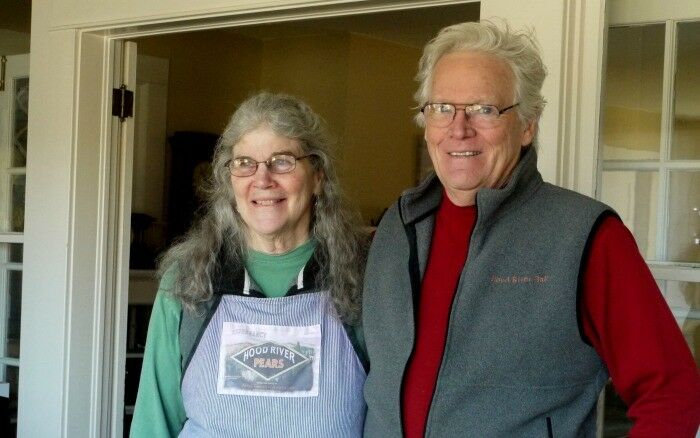 When you arrive at the Hood River BnB, Jane and Jim welcome you like family. Intelligent, personable, and easy-going, they like to chat for a few minutes as they introduce you to the house, all the while getting a feel for what you want out of your stay. They are naturally adept at striking just the right chord between friendly interaction and respect for your privacy.
Jane runs the day-to-day business of the BnB, while Jim splits his time between the BnB and his aerial agricultural imaging work. With California roots (we try not to hold that against them), Jane and Jim opened the Hood River Bnb in 2002, and have now hosted guests from the Pacific Northwest and across the globe, including South America, Australia, Japan, Canada, Africa, New Zealand, India, and all over Europe. Some stay only one night, while others stay a month or more, and many (like us) return year after year.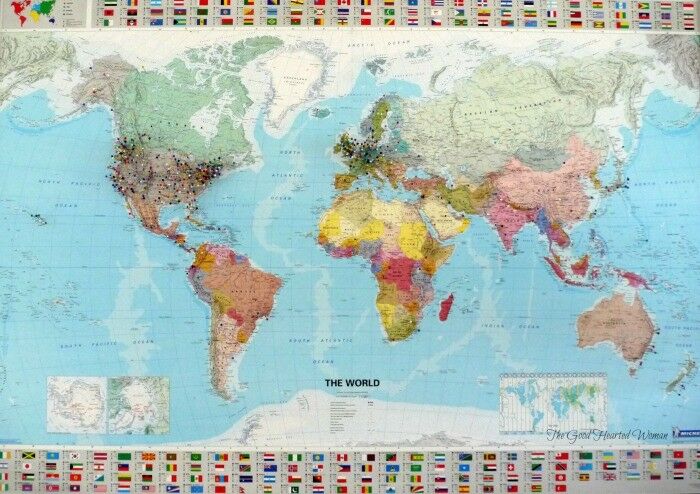 It was those connections that truly inspired us. Mr. B and I both love meeting people, hearing their stories, and sharing their music. That is a full life, and that is our dream. And it all came from a visit with Jane and Jim of the Hood River BnB. I encourage you to check them out – who knows what they may inspire for you!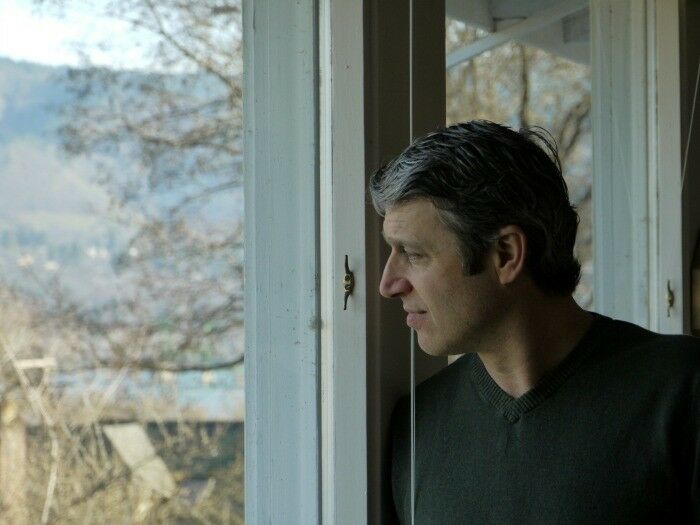 More Pacific NW Destinations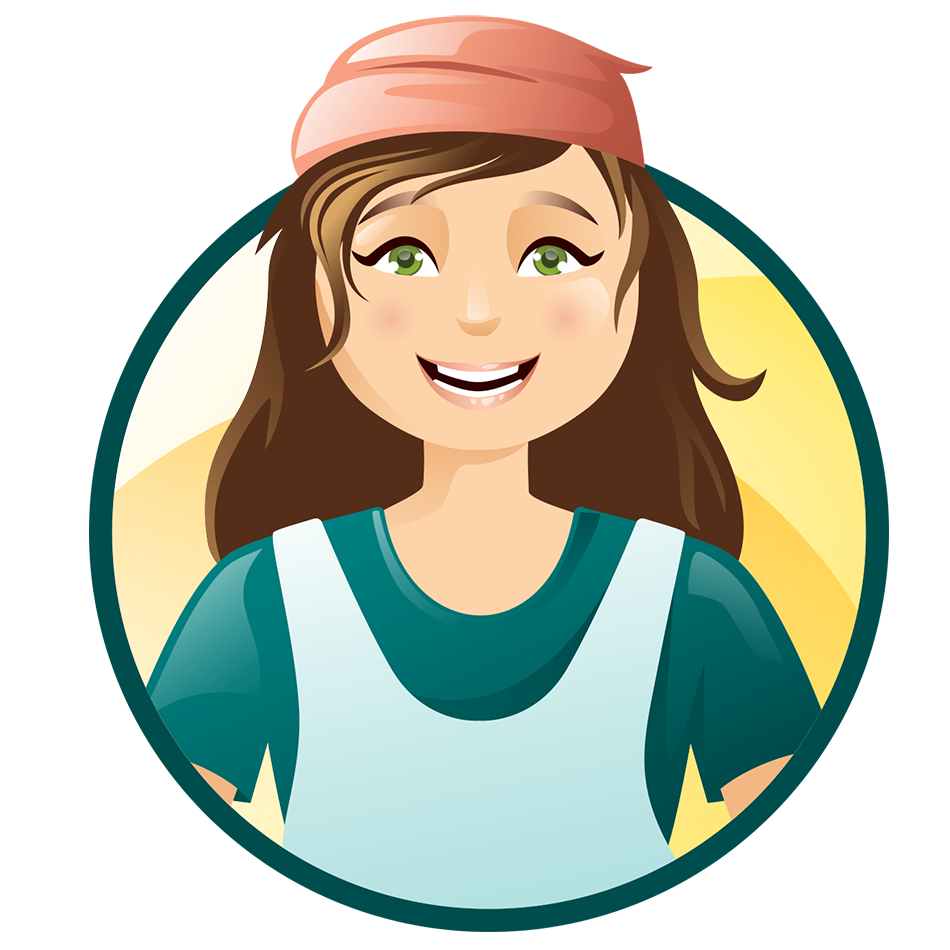 Thank you for visiting the Good Hearted Woman. Remember to bookmark this site, and come back soon!