From one generation to the next, through earth and fire, Orcas Island Pottery continues to create and inspire.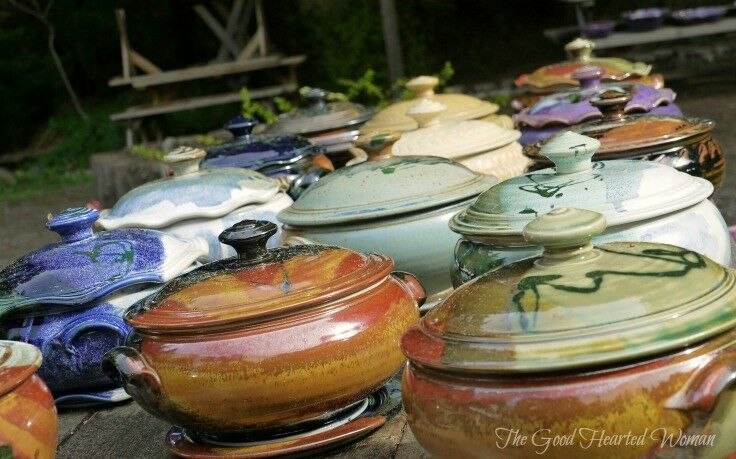 In my experience, the need for art is one of the strongest connections humans have, both with the past and with one another. About ten years ago, I had the privilege of visiting the Gallery of Chinese Ancient Ceramics at the Shanghai Museum in Shanghai, China.
I remember standing just feet from pottery that dated back thousands of years, separated from each piece by only a thin transparent wall. As I peered through the glass, all I could think about was the long-forgotten hands that created those beautiful pieces; and more broadly, about the inborn and seemingly essential human desire to create.
I find that last aspect infinitely intriguing; nearly mystical, in fact. It feeds a question that percolates in my brain often: What place does art, and particularly its creation, have in our survival, both as individuals and as cultures?
I didn't set out to get all existential on you, but our visit to Orcas Island Pottery caused me to ponder this question once again.
We tend to think of such things – the creation of cultural art and artifacts – in terms of ancient history, as in the Shanghai relics or (more close to home) Pacific Northwest Native American/First Nations artifacts. However, in the case of Orcas Island Pottery, that tradition of artisans passing on their wisdom through earth and fire from one generation to the next to create enduring art and artifacts is still burns brightly even today.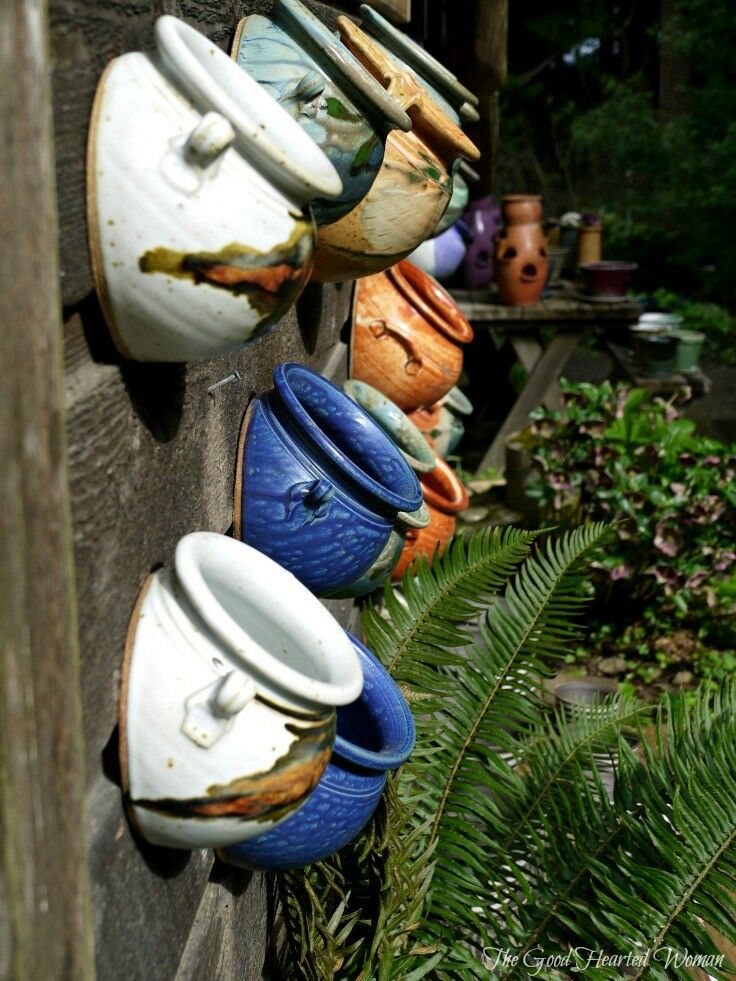 Orcas Island Pottery is the oldest pottery in the Pacific Northwest and one of our favorite places on Orcas Island. The pottery opened in 1945, when Joe and Marclay Sherman dug their first clay out of the island banks and created the studio and store that visitors have come to know as an island institution.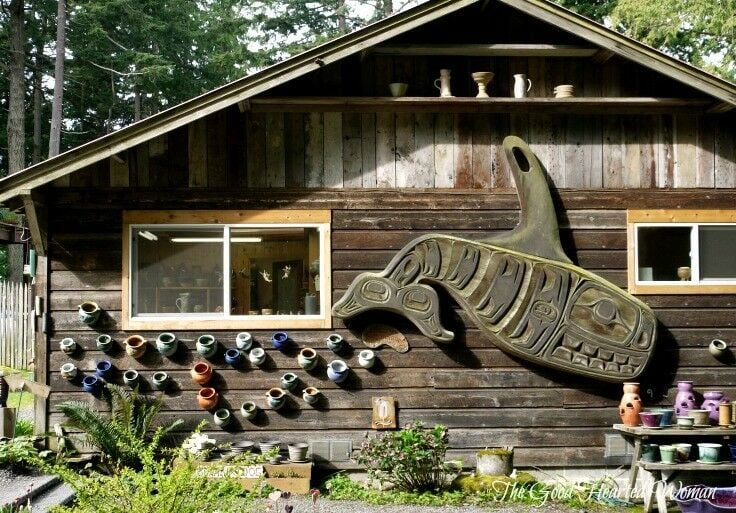 Knowledge passed from grandmother and mother to daughter is intrinsic to the Orcas Island Pottery story, and the aspect that intrigues me the most. In 1953, Julia Crandall bought the pottery from the Shermans, who taught Julia and her daughter Trudy all that they knew. In 1989, Trudy's daughter, Syd Exton, became the manager and lead potter, and inherited the pottery from her grandmother in 1993.
Now some fifteen potters make and display their works at the store. Much of the pottery is displayed outdoors, and the a view across President's Channel to Waldron Island and beyond, is magnificent.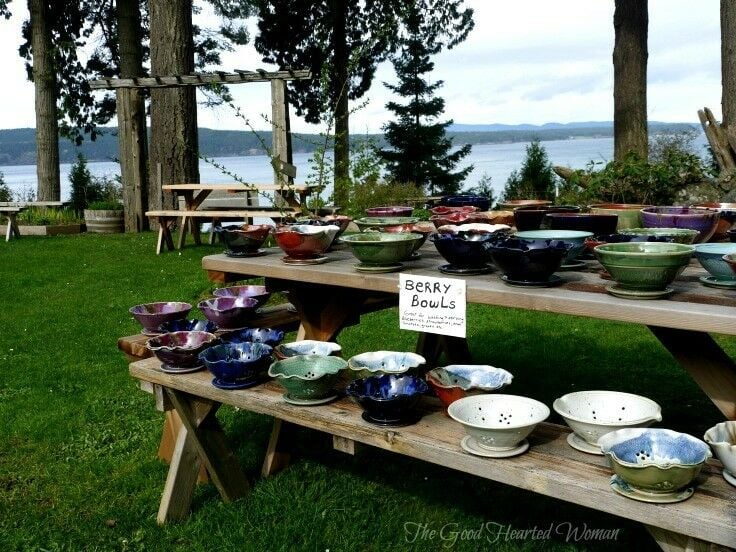 Despite warnings to the contrary, Orcas Island Pottery really isn't difficult to find at all – just follow the signs. When you come to the last turn, you will find yourself on unpaved road. Drive down it (you can't get lost) until you get to the parking lot, and then take the foot path down through the rough garden arbor and into the yard, where you will immediately find yourself surrounded by some of the most uniquely beautiful pottery in the entire PNW region.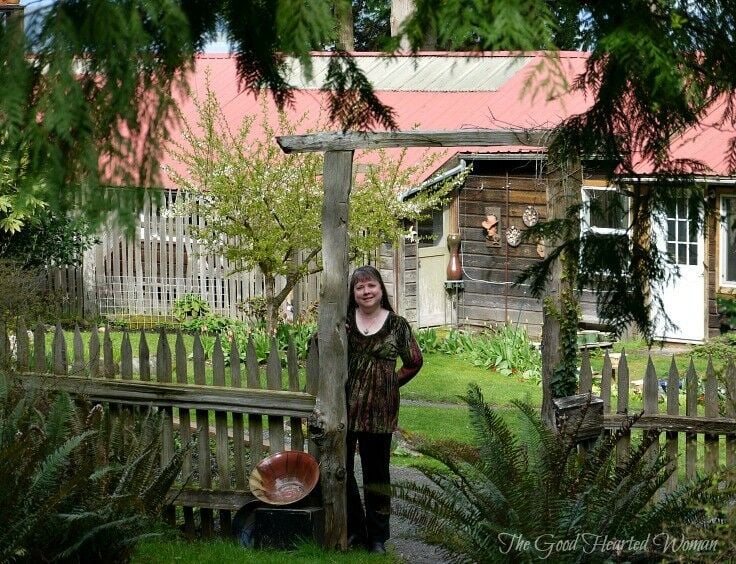 There you will find a whimsical pottery garden, complete with fountains, a swing, and a large tree-house for the kids (and kids at heart!).
So, why do humans make art? Certainly, in the case of pottery, it is both functional and beautiful, but a plain clay pitcher holds water as well as one with a tricolor glaze. What makes us strive to transcend functionality and reach for something more?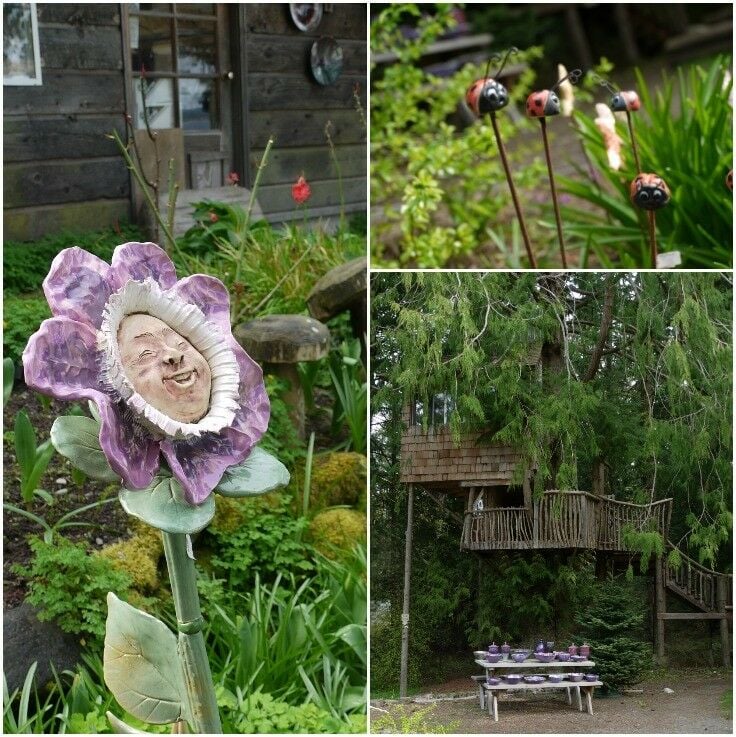 We have an instinctive need to Create Beauty. To make, and to endure in some way through our making. Our art communicates who we are and what is important to us. It tells our story. In these ways, it is as necessary to the endurance of humanity as water.
What do you think? Why do we create art?
More Orcas Island Travel
NOTE: This post was originally written Spring 2016. Some of the businesses mentioned here may be temporarily or permanently closed due to the COVID pandemic, so be sure to call ahead first!
Disclosure: This post may contain affiliate links, including Amazon affiliate links, which means we may receive a commission if you click a link and purchase something that we have recommended. While clicking these links won't cost you any extra money, they do help keep this site up and running. As always, all opinions and images are my own. Please check out our disclosure policy for more details. Thank you for your support!