Oregon Heritage Farms is one of our favorite local fall destinations. The family-owned, farm-direct store offers apples, cider, and fresh local produce from the end of August through mid-November.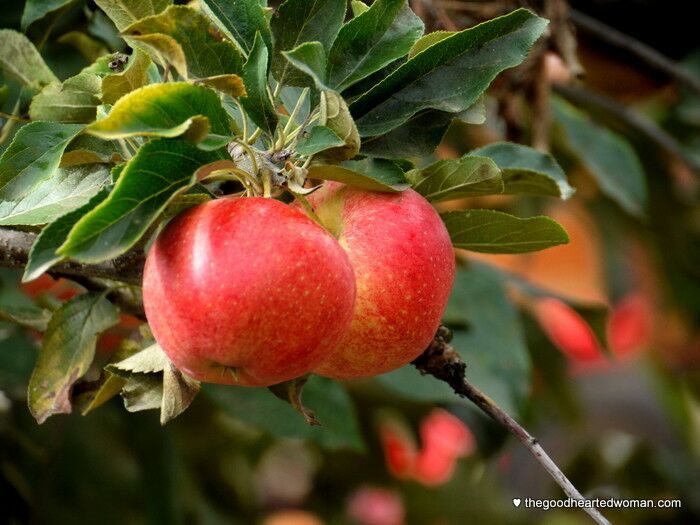 This post may contain affiliate links, but don't worry - they won't bite.
The heady scent of fresh apples is in the air, drawing me out to the country once again.
There is nothing like a fresh apple straight from the farm. No mandated chemical wash, no oiling up like little round weightlifting contestants. Just apples - sweet, tart, crisp and clean.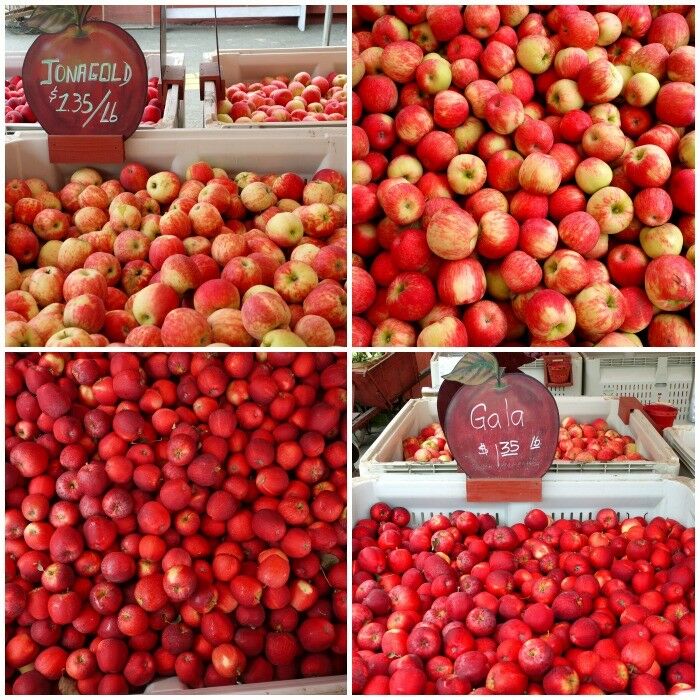 Oregon Heritage Farms now grows about 100,000 fruit trees, including ten varieties of apples, as well as Asian pears and a few other fruits. Their farm store, open August through November, offers a wide variety of freshly picked apples, as well as fresh pressed cider, local crafts and produce, and beautiful fresh flowers.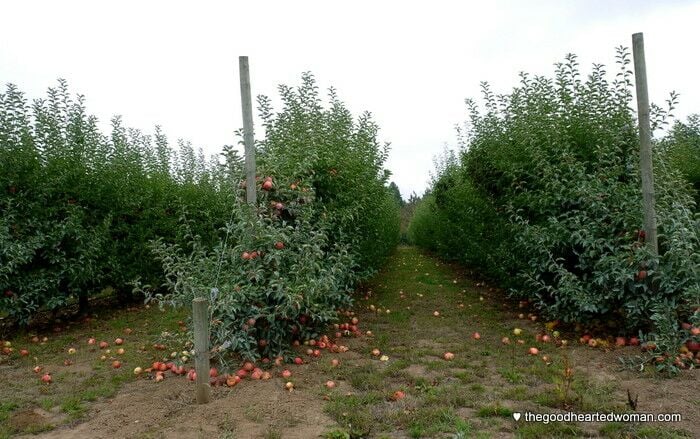 Oregon Heritage Farms grows their fruit trees in long, hedge-like rows using a European system known as Espalier. This method has a long history dating back to the ancient Romans, but wasn't perfected until several hundred years ago by the French, who are responsible for naming the system espalier (a derivation of the French word épaule, meaning shoulder).
I remember many years ago being fascinated as we watched the thousands of apples trees going in, all set in long, carefully cultivated rows and supported by the unique post and wire support system. If you've never seen apples grown in this fashion, it is worth a trip out to Washington County just to see it.
A perfect way to spend an autumn afternoon with the family, Oregon Heritage Farms offers free apple and cider tasting throughout the season.
Every October, Oregon Heritage Farms hosts APPLEFEST. Weekends in October are full of activities for everyone in the family: hay rides, apple rope maze, jumping apple, and apple slingshot – all $3 each, with proceeds going to benefit the local Hillsboro High School Baseball team. Pumpkin and food sales from the Snack Shack also go towards helping HHS have a successful baseball season!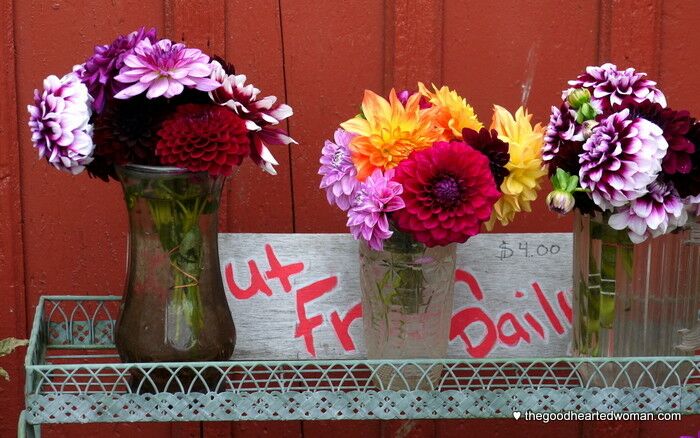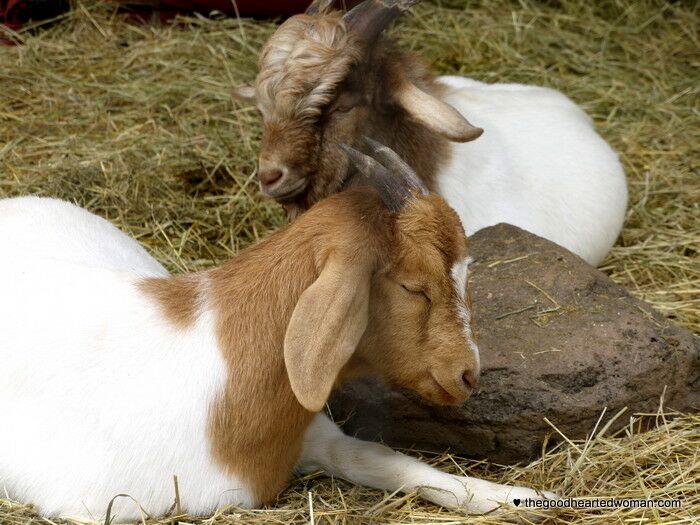 Have you tried our Easy Apple Strudel (Apfelstrudel) recipe? It's a delicious way to highlight fresh fall apples!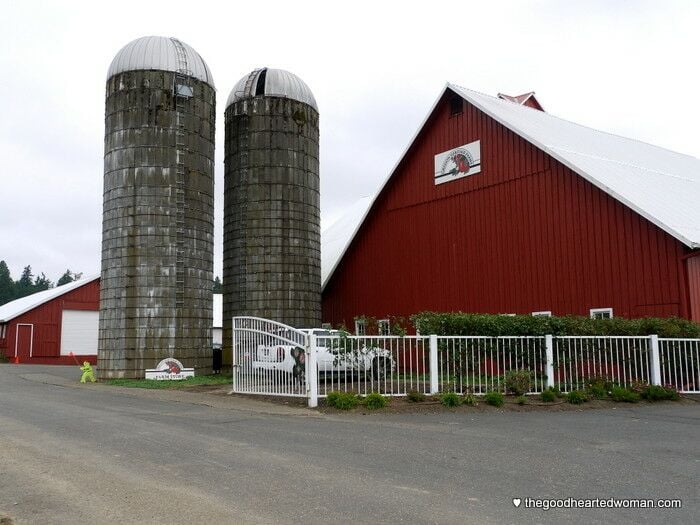 Oregon Heritage Farms
Many varieties of apples available, featuring Jonagold, Honey Crisp & Gala. Free tasting of apples & cider. Seasonal vegetables & fruits. Country crafts & gifts. Weekend hay rides in October. Annual Applefest, 2nd Sat. in Oct. Fun for whole family.
Directions:
Located 8 miles SW of Washington Square on Scholls Fy. Look for our big red barn & Oregon Heritage Farms sign!
Season:
mid-August - mid-November
Hours:
10am-5pm daily
22801 SW Scholls Ferry Road, Hillsboro, Oregon
503-628-APPL (503-628-2775)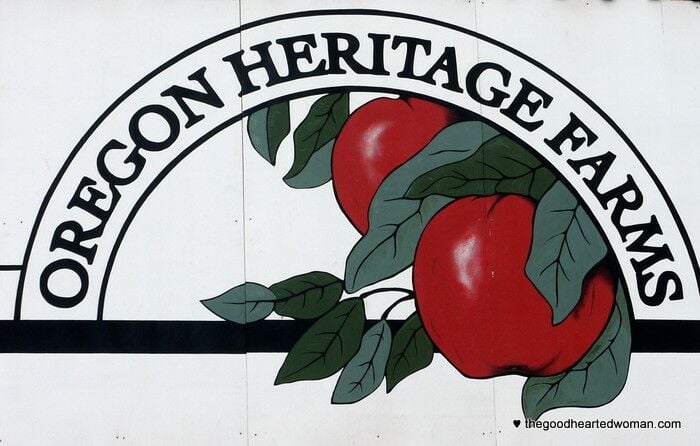 THANK YOU so much for being a faithful reader and supporter
of The Good Hearted Woman. • Be sure to PIN this post!
Disclosure: This post may contain affiliate links, including Amazon affiliate links, which means we may receive a commission if you click a link and purchase something that we have recommended. While clicking these links won't cost you any extra money, they do help keep this site up and running. As always, all opinions and images are my own. Please check out our disclosure policy for more details. Thank you for your support!