Snickerdoodles! Just saying the name brings a smile!
When I think of snickerdoodles, I always think of my dad, snapping up a cookie still warm off the rack as he passed through the kitchen on his way outside. Snickerdoodles, I have found, are cookies that brings up memories, and memories are one of the best things I can make for my family.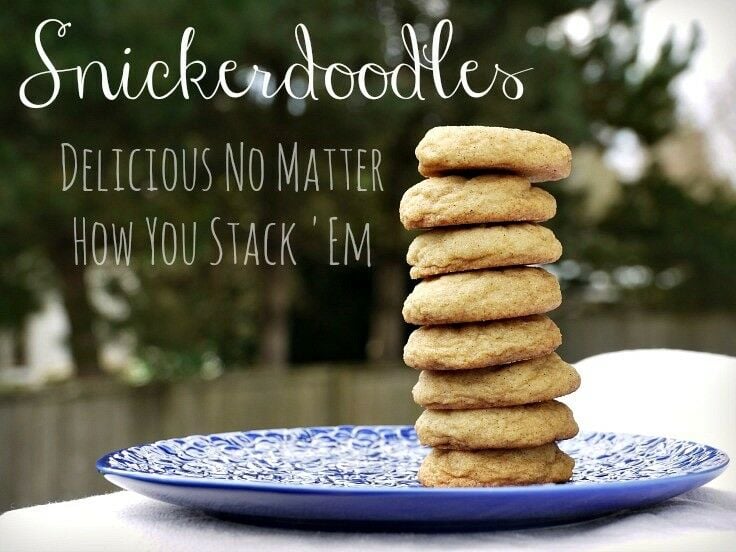 I think I've done a reasonably decent job of giving my girls a few good kitchen memories over the years. For example, I am sure that even long after I am gone, if someone were to ask any of my kids, "What's your mom's secret ingredient?" they will most likely answer, "Brown sugar." (I know that they are supposed to answer "Love," but it seems that I have raised a flock of pragmatic bakers.) Moreover, it's the truth: if there is any rhyme or reason to use brown sugar in a recipe, I probably already do it. I put at least a dash or two in everything from spaghetti sauce to pumpkin curry, and snickerdoodles are no exception. I like the subtle caramelly flavor it adds to snickerdoodles, and I personally think it improves the texture of the cookies over an all-white sugar recipe as well.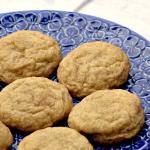 Snickerdoodles
Print Recipe
Pin Recipe
Ingredients
Scant 3 cups flour

1

teaspoon

baking soda

1

teaspoon

cream of tartar

3/4

teaspoon

kosher salt

1

teaspoon

ground cinnamon

1

cup

butter

room temperature

3/4

cup

granulated sugar

3/4

cup

light brown sugar

2

eggs

1

teaspoon

vanilla
Instructions
Preheat oven to 325°

Line a baking sheet with a silicone mat or parchment paper and set aside.

Sift flour, baking soda, cream of tartar, salt and cinnamon into a medium bowl and set aside.

In a small bowl, combine topping ingredients: ¼ cup granulated sugar and 1 teaspoon cinnamon.

In a medium mixing bowl, cream together butter, sugar and brown sugar, by hand or with an electric mixer.

Beat in eggs and vanilla, mixing until completely incorporated.

Slowly add sifted flour mixture, mixing just until combined. Do not over-mix.

Shape dough into 1-inch balls. (I use a 1" cookie scoop for this.)

Roll dough-balls in the prepared cinnamon-sugar mixture. Place cookie balls on prepared baking sheet about 2 inches apart.

Bake for 10-11 minutes. Remove from oven and allow to cool on wire rack.
This website provides approximate nutrition information for convenience and as a courtesy only. You are solely responsible for ensuring that any nutritional information provided is accurate, complete, and useful.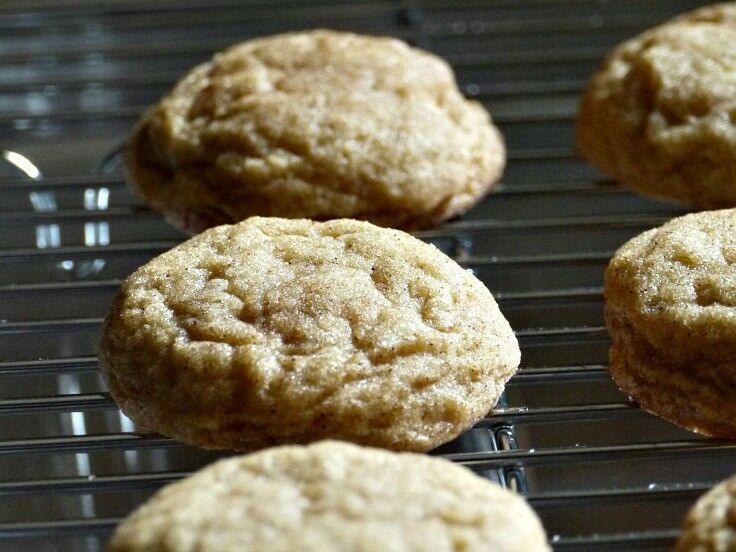 A few notes about ingredients:
"Scant" cup – A scant cup is just a little bit less than a standard cup measurement; traditionally by about 1 to 2 tablespoons. (I tend to be a little freewheeling when it comes to measuring ingredients, so I use "scant" in this recipe to remind myself not to heap the cup.)
Kosher salt – I use kosher salt because I like the tiny pops of saltiness in the cookie. If you use table salt or sea salt, reduce the amount to 1/2 teaspoon.
Vanilla – My family knows that "1 teaspoon of vanilla" really means at least 2 teaspoons. Just saying.
Cream of Tartar – Did you know that Cream of Tartar is a byproduct of wine production? Check this great little non-Wiki explanation on CakeSpy to learn more.
Cinnamon – Ground cinnamon has a shelf-life of 6-12 months.  How old is yours?
You can bake these Snickerdoodles immediately after you mix them up, or put the dough in the fridge and chill it for a few hours. (Of course, then you may discover that you have significantly less dough when you pull the bowl out of the fridge than you had when you put it in. That happens a lot at our house.)
Baking the dough immediately yields a slightly wider, flatter cookie, and the texture is a bit more dense. It does not, however, affect the flavor at all.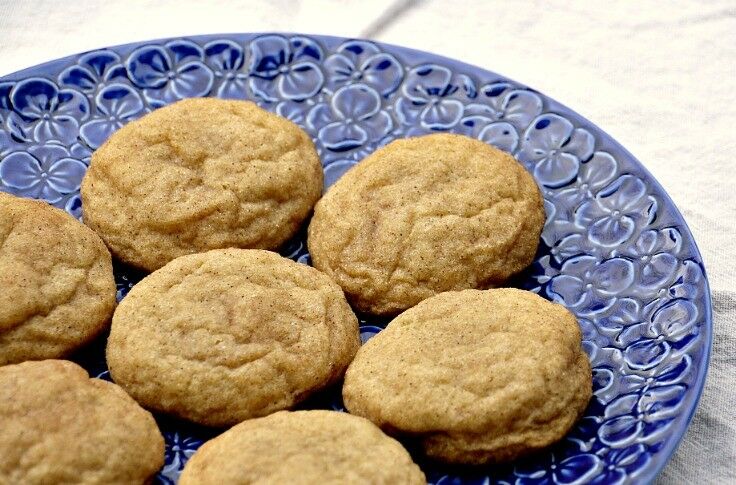 If you make a batch, please be sure to come back and let me know what you think!