Beautiful and easy to access, Wahkeena Falls is one of the most popular destinations in the Columbia River Gorge.
The Columbia River Gorge offers visitors almost an infinite hiking opportunities. Some of our favorite day hikes can be found along the string of waterfalls on Oregon's Historic Columbia River Highway known as the "Waterfall Loop," where well-maintained trails are abundant and the scenery is spectacular. The hike to Wahkeena Falls is especially beautiful, with something to see around every bend in the trail.
This post may contain affiliate links.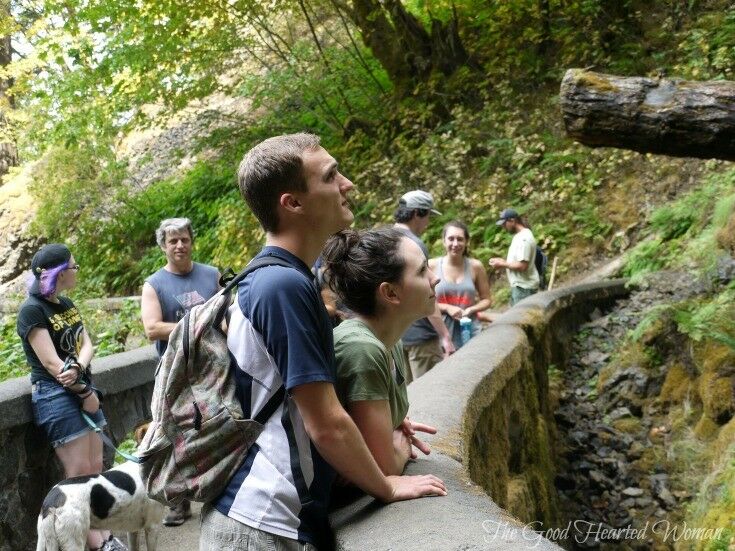 Unlike Multnomah Falls and many of the other falls on the waterfall loop, Wahkeena Falls is not a single, straight fall, but rather a series of steps, horsetails, and plunges between basalt outcroppings as Wahkeena Creek makes its way down to the base of the falls and on to the Columbia River.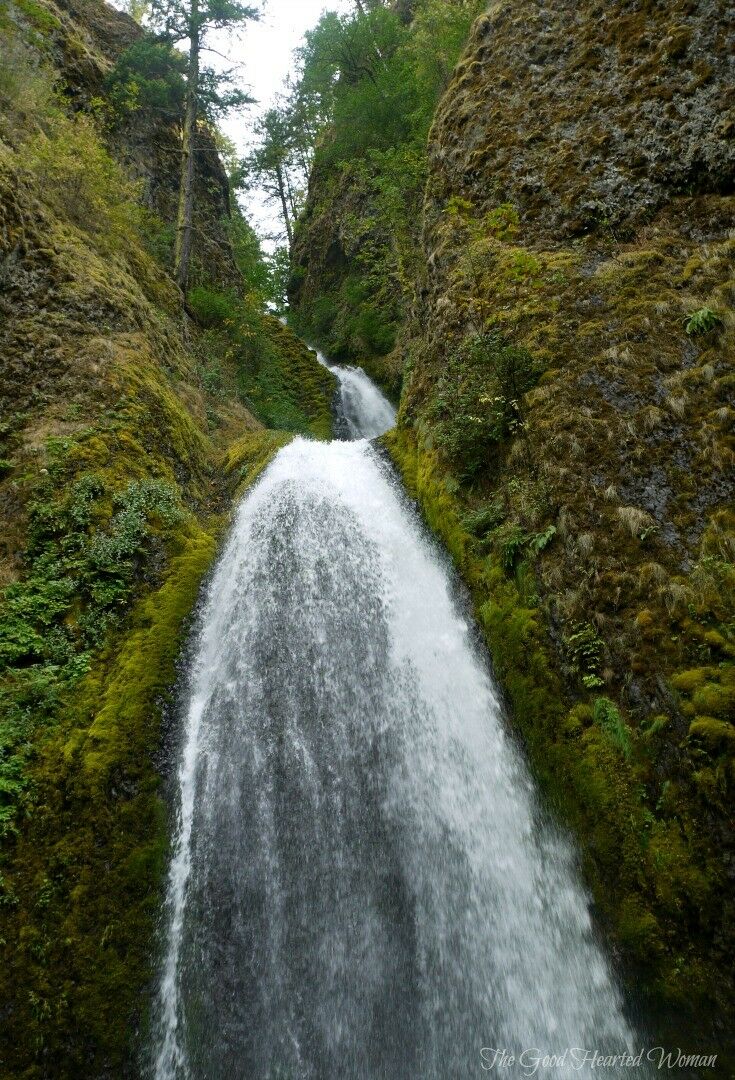 Wahkeena Falls, once known as Gordon Falls (for F.E. Gordon, a pioneer landowner), was renamed in 1915, after the completion of the Columbia River Highway. Wahkeena – a Yakima Indian word meaning "most beautiful" – is a fitting name.
From the Oregon State Archives "A 1940 Journey Across Oregon":
... WAHKEENA FALLS, 159.6 m., named for the daughter of a Yakima Indian chief, are considered by some the most beautiful of the many falls in the gorge. There is no sheer drop, but the waters hurl themselves in a series of fantastic cascades down the steep declivity. Wahkeena Creek has its source in Wahkeena Springs only a mile and a half above the cliff over which the waters plunge. ...
Even the Wahkeena Falls trailhead is stunning. (I'm just going to say it – I'm really proud of this photograph.)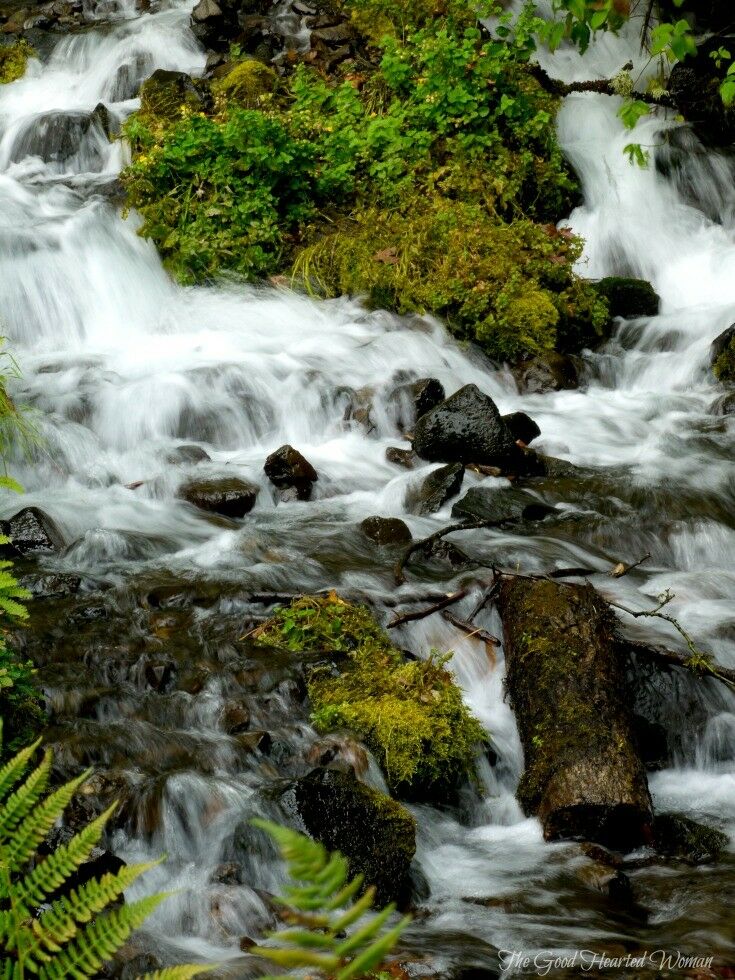 The hike to Wahkeena Falls is moderately easy, and although the trail offers a bit of an upward climb going in – a 400 feet gain in about a half mile – it is well worth the effort.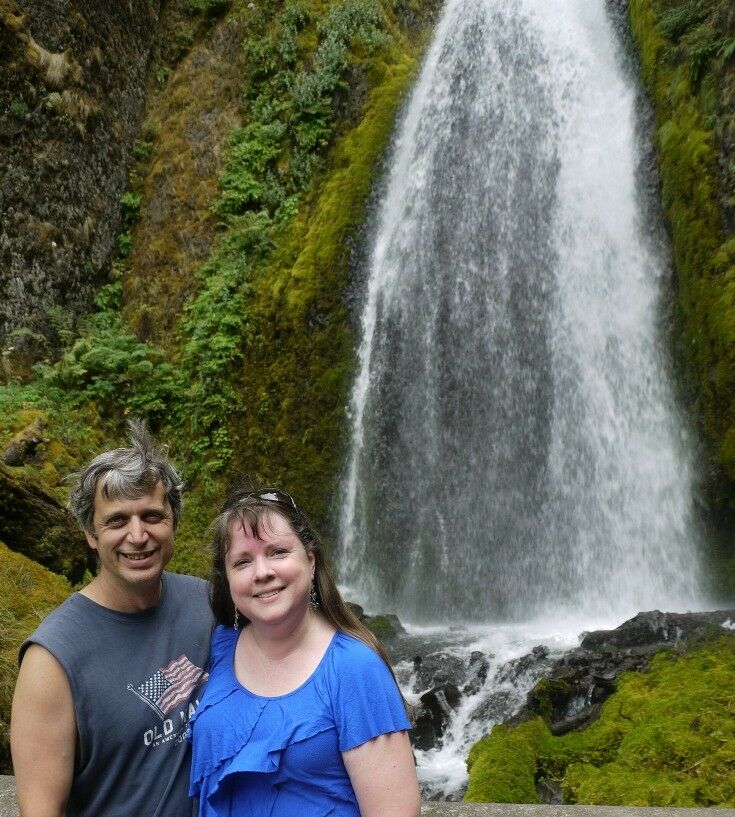 From beginning to end, the Wahkeena Trail (#420) rewards day hikers with beautiful views. There is a short .2 mile paved hike to the lowest stage of the falls that's popular with families and folks who aren't up to hiking to the top. There is even a nice little stone bench if you want to sit down and take a break. From there, the trail takes you through about a dozen switchbacks with a steep rise in elevation that will seriously challenge your calves if you've avoiding the gym lately.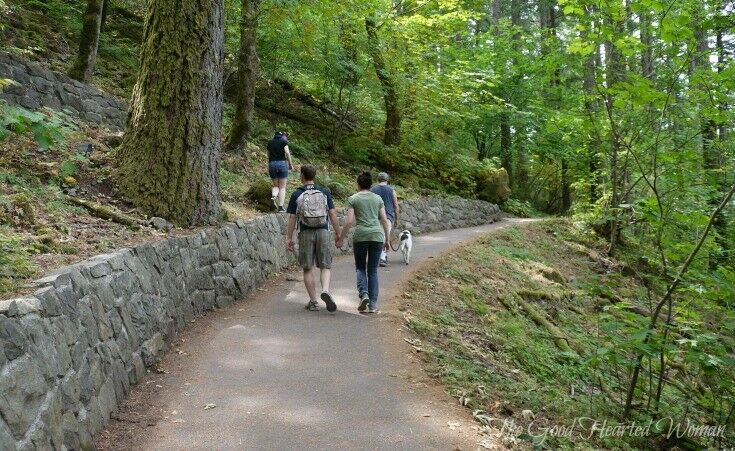 The trail is wide enough to walk side-by-side with a hiking buddy, and very well maintained. Like most of the trails in the waterfall loop, there are many interconnecting links, so be sure to mind the "street signs" that you see along the way.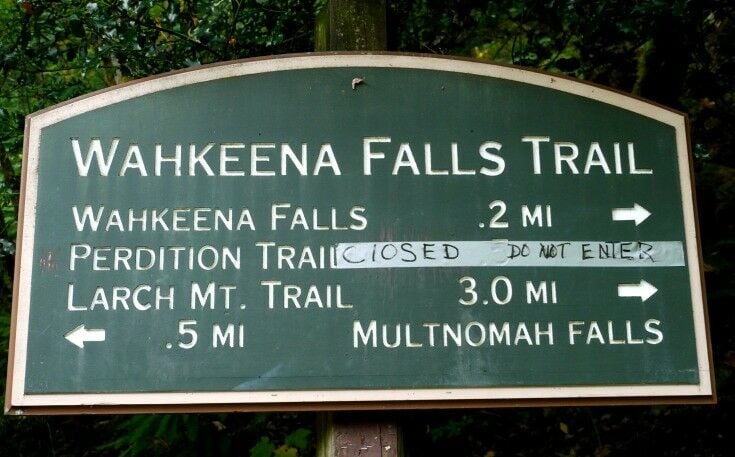 Know Before You Go
Distance: 1.4 miles round trip to the top, 0.4 round trip to the bridge
Hike Time: 1 – 1.5 hours
Elevation gain: 850 feet
Difficulty: Moderate
Hike Type: Out and back
Trail Condition: Well maintained trail
Start point: Wahkeena Trailhead Road
Family & dog-friendly (Dogs must be on a leash)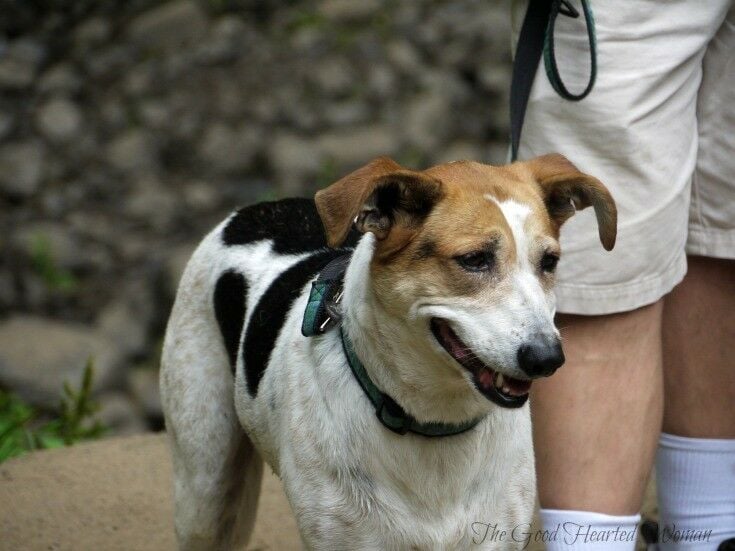 Waterfall Loop Map 
Read what others have to say about Wahkeena Falls on TripAdvisor.
Getting there:
From Portland head east on I-84 and take the Bridal Veil (Exit 28). At the Columbia Gorge Scenic Highway, take a left heading east and go approximately 3 miles, just before Multnomah Falls. There is parking on both sides of the highway, and the trail head is on the south side of the highway, heading west. There is another trail that connects this trail head to Multnomah Falls, heading east.


Disclosure: This post may contain affiliate links, which means we may receive a commission if you click a link and purchase something that we have recommended. While clicking these links won't cost you any extra money, they will help us keep this site up and running - and (relatively) ad-free!! Please check out our disclosure policy for more details. Thank you for your support!