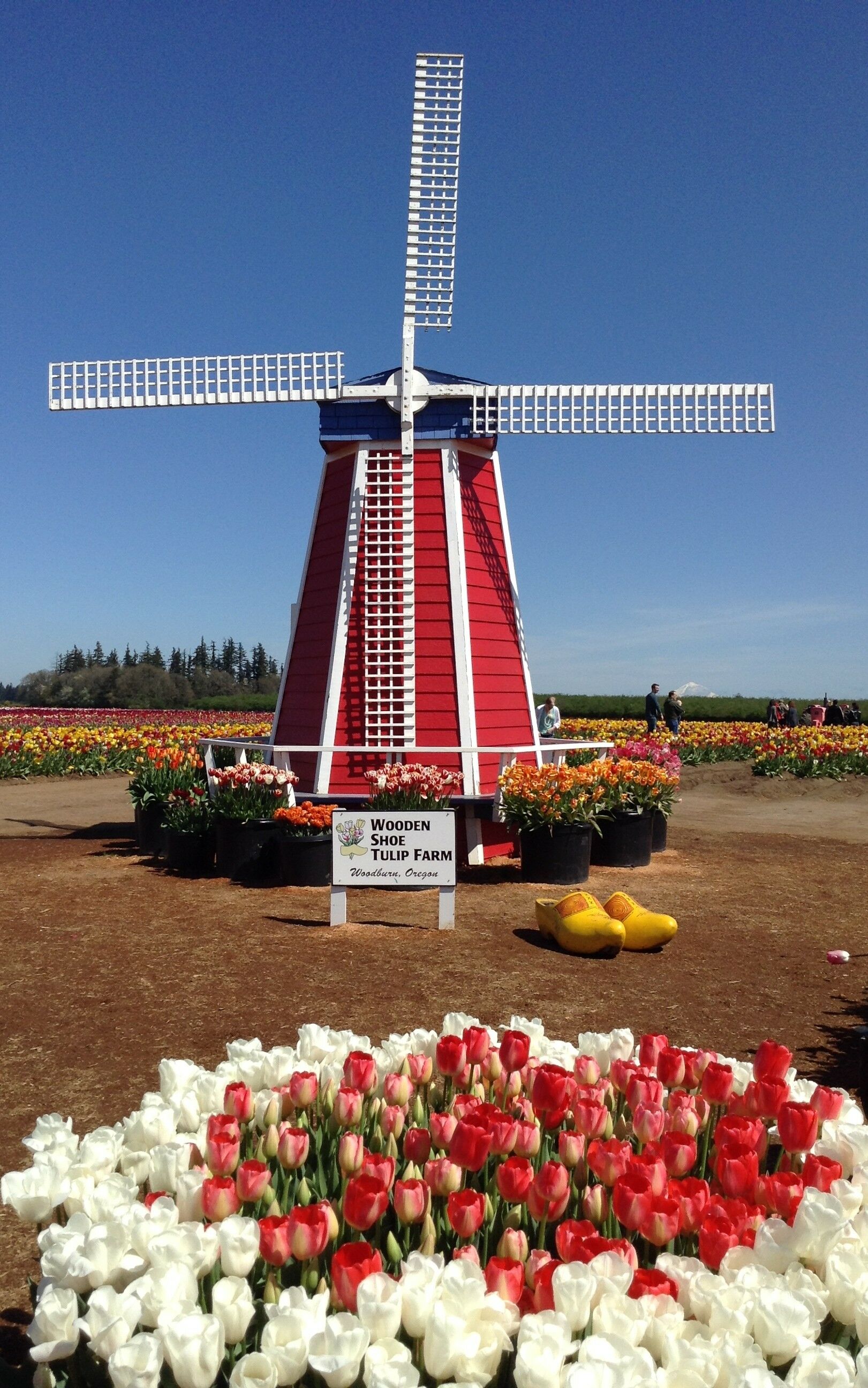 Last Wednesday my sister and I had the rare chance to spend the day together, and her only request was to go "somewhere pretty." So I took her to one of the prettiest places I know of in the Portland area – the Wooden Shoe Tulip Festival in Woodburn. This time of year, the tulip fields are a photographers dream – they are so full of vibrant color that images almost paint themselves into the camera.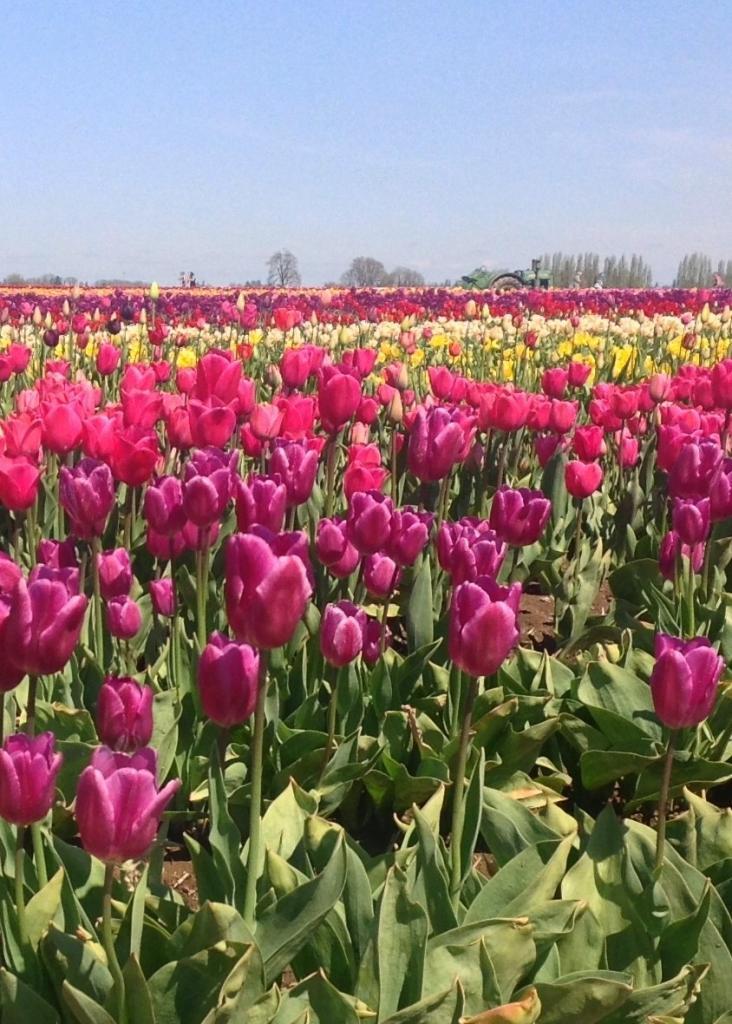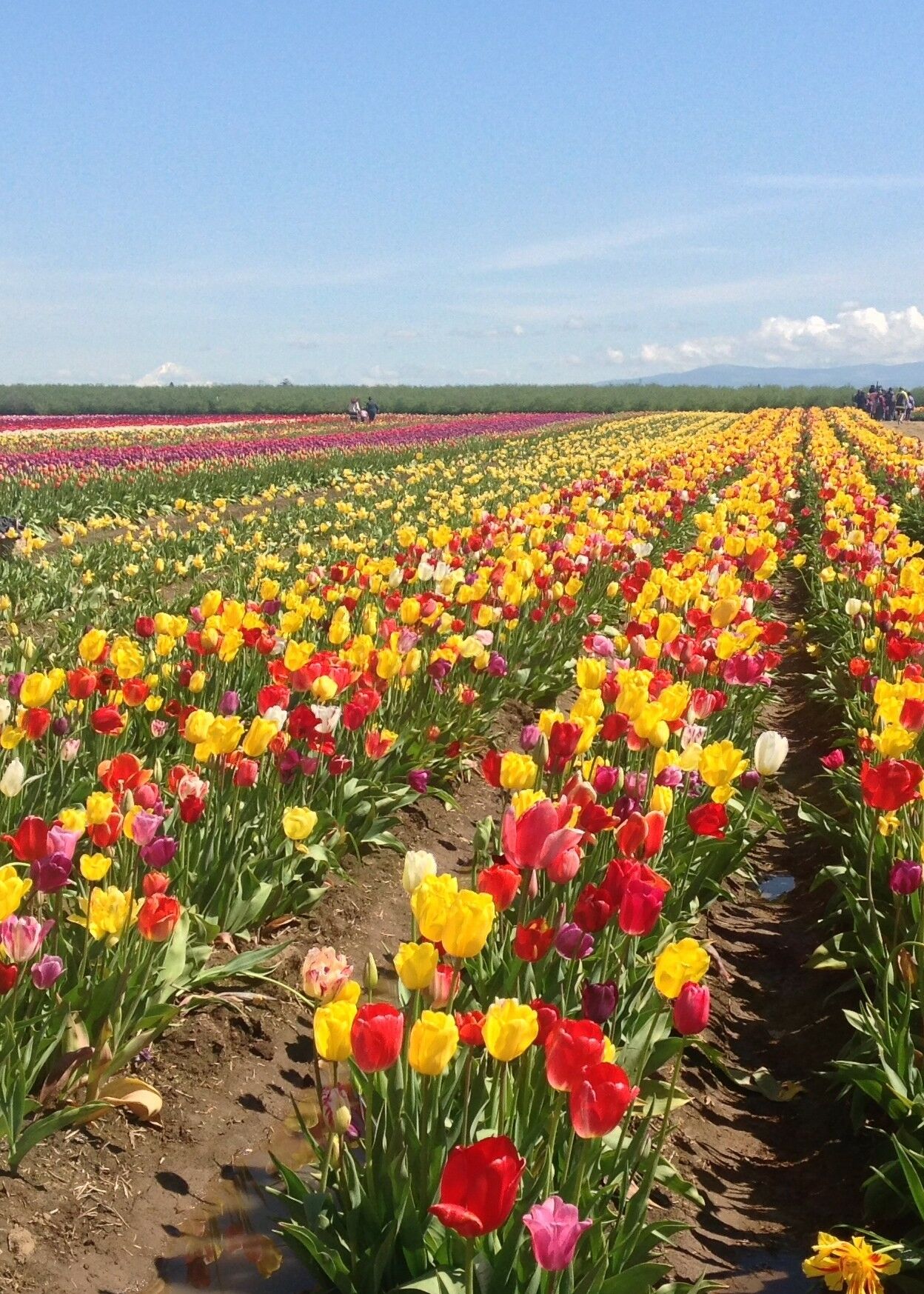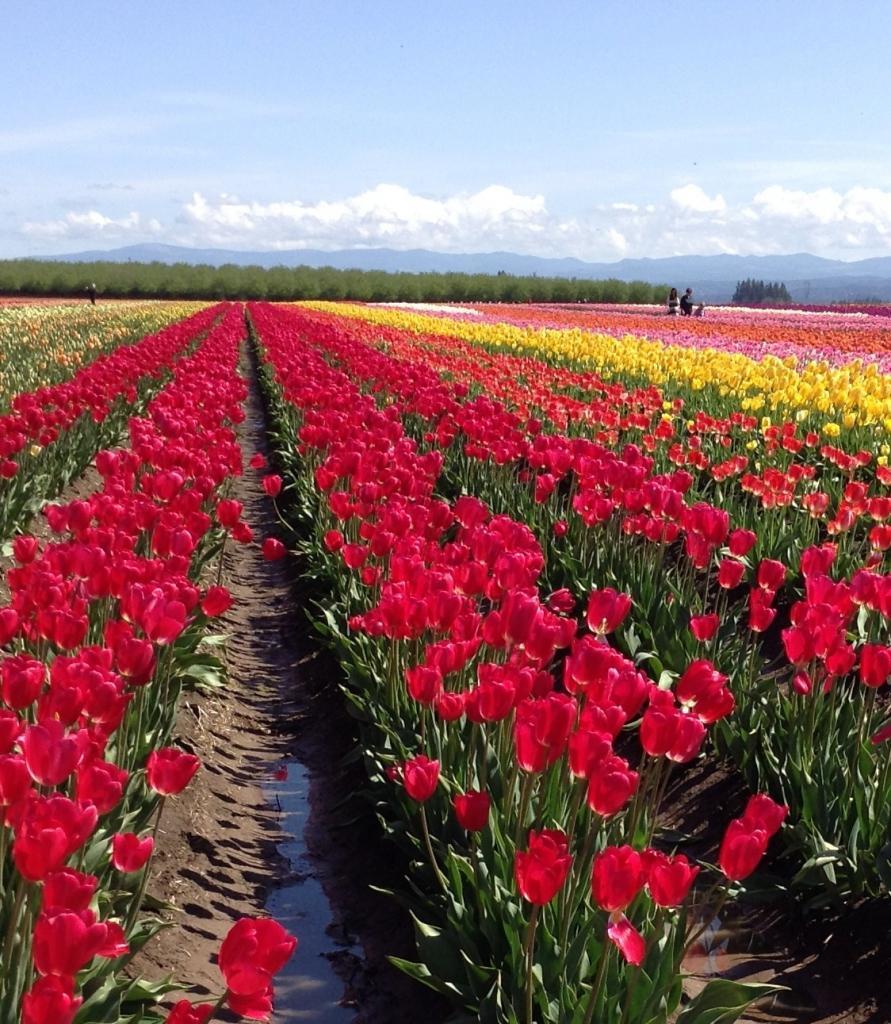 The Tulip Festival, which began in 1985, is a tradition started by Ross and Dorothy Iverson, who raised their children on the 40-some acre family farm, and are passing the tradition onto them and their grandchildren.
The tulip fields are rotated each year with other crops, and this year they are planted a little farther out than recent years. It's a bit of a walk, but it is definitely worth the effort. You also have the option of riding a shuttle out to the fields, or on a cow train or tulip cart, the latter being one of the numerous children's attractions at the Festival.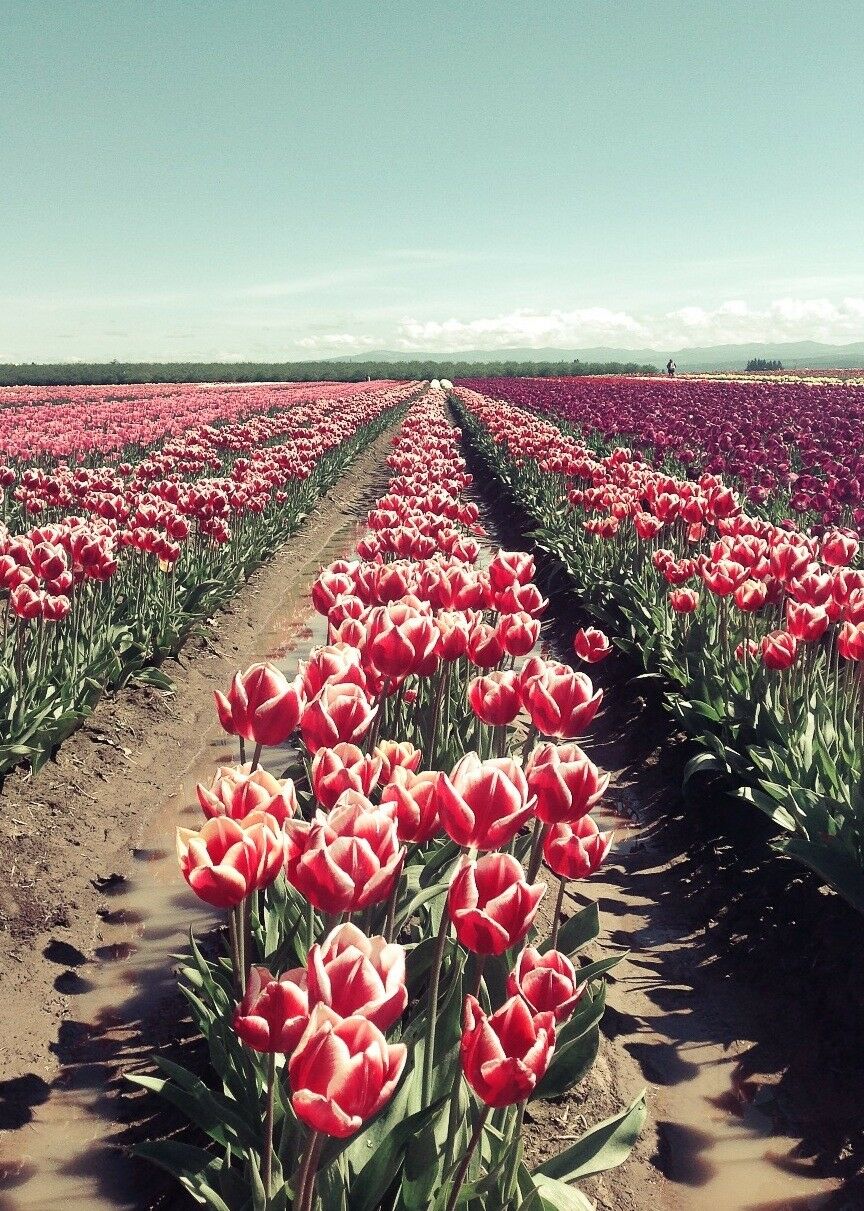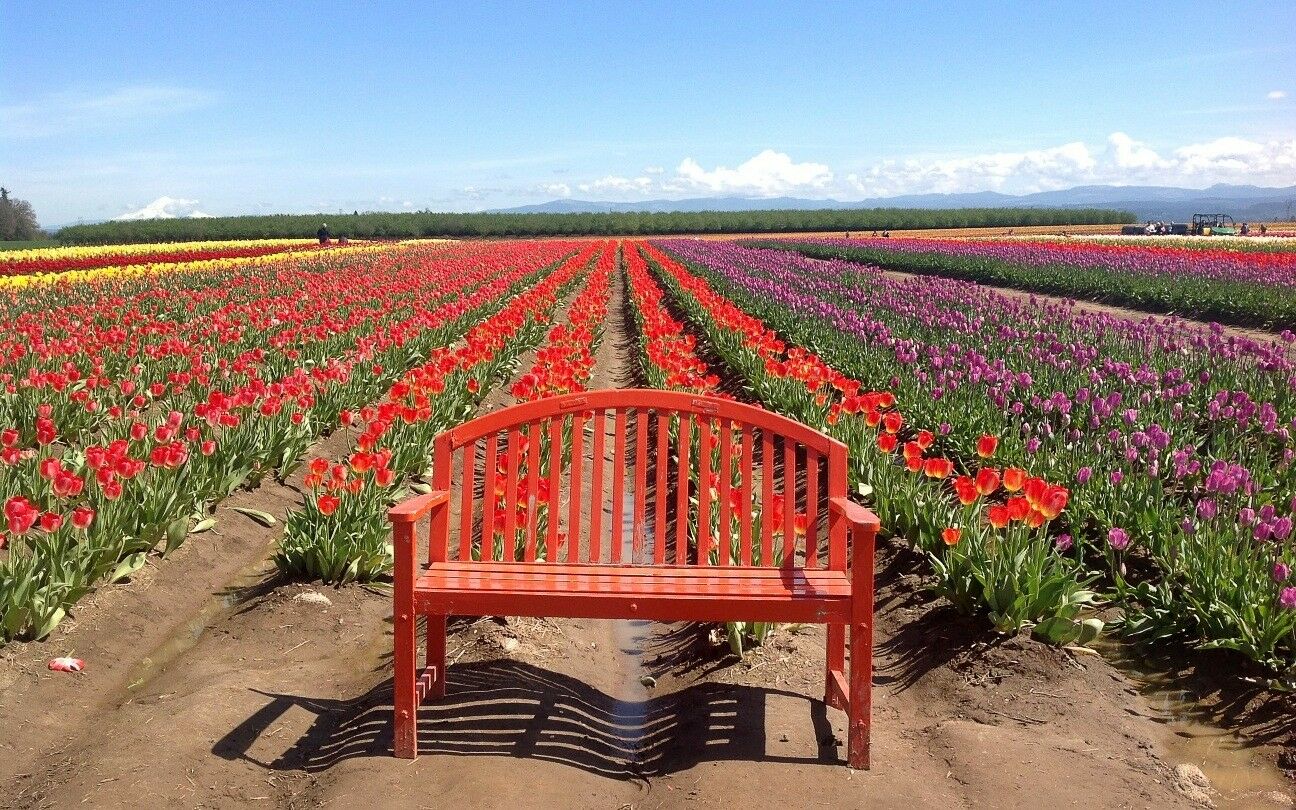 Tulip stems can be purchased on the spot, or you can order bulbs from their extensive catalog to be shipped just in time for planting season. Mr. B and I did this a couple of years ago, and I remember being so excited when our bulbs arrived in the mail in the fall.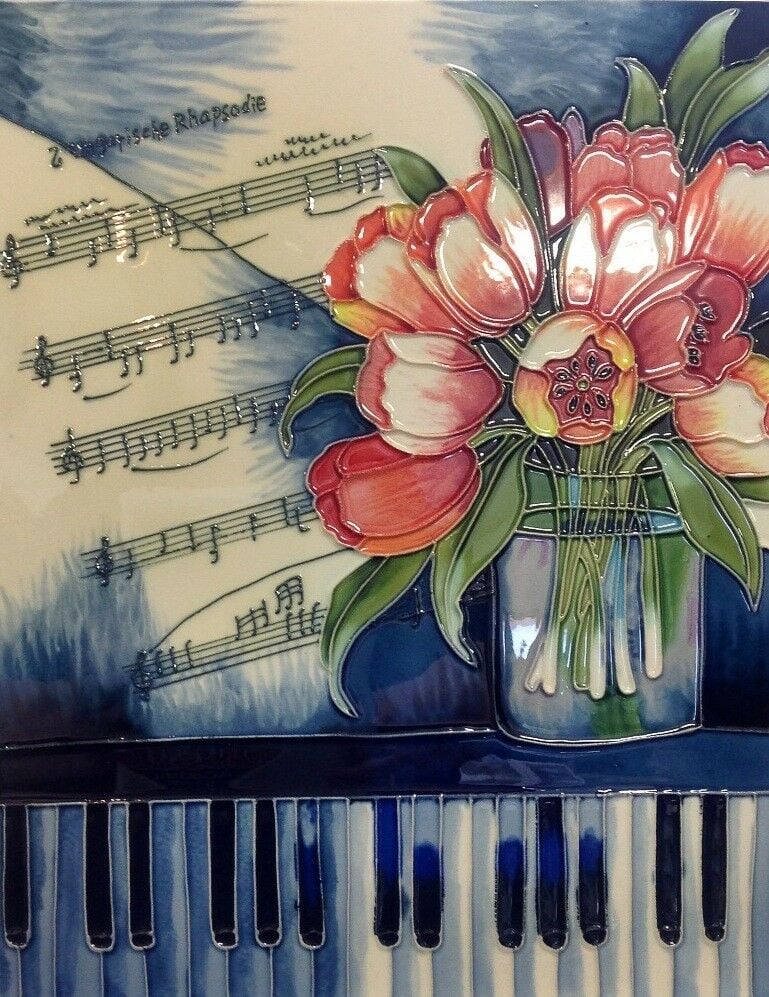 The Tulip Festival has a wonderful gift shop full of all things Dutch and tulipy. Food and beverages can be purchased on-site at their Tulip Café, including sandwiches, sausages, burgers, fish, and chips, ice cream, elephant ears, kettle corn, espresso, beer and wine. Nearby in the Crafters marketplace, you can watch a wooden shoe-making demonstration, browse booths for crafts and art, and enjoy local food offerings.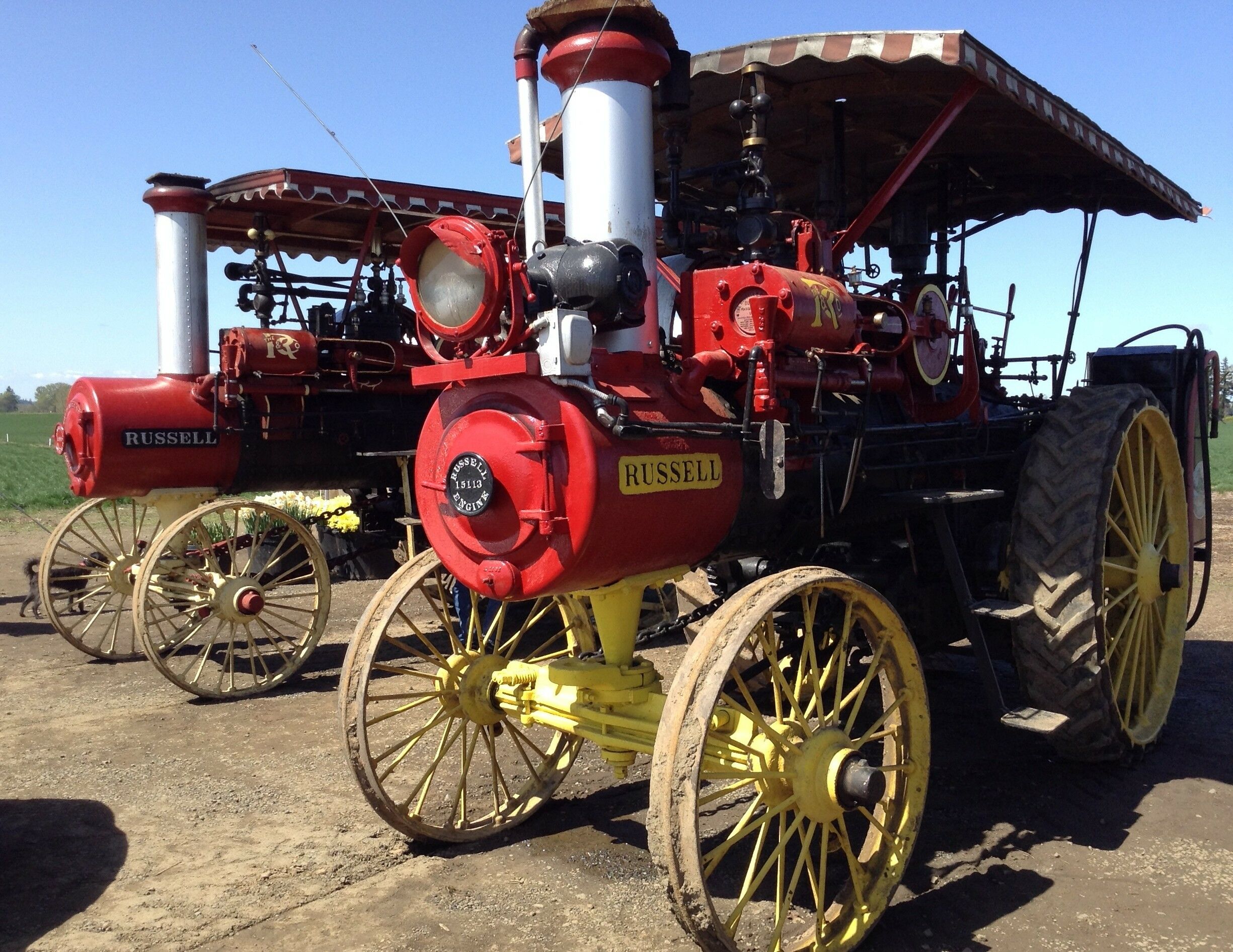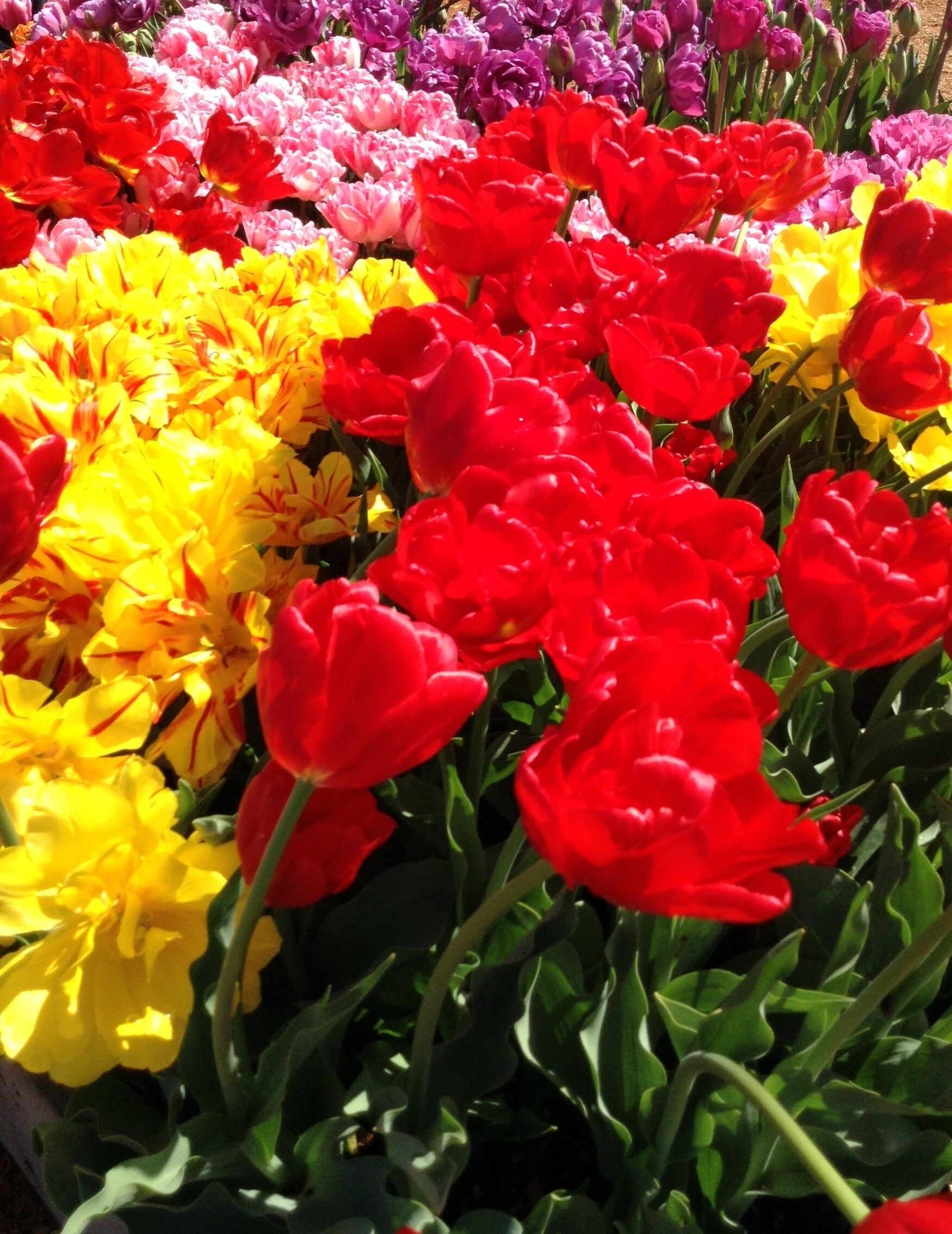 Walking through the fields got me to thinking about Hazel, an elderly woman I used to work for many, many years ago. Hazel and her husband, George ran a craft store – Hazel's – in the center of town. Something of a local legend, Hazel was well known for surveying the store from her "perch" above on the mezzanine, from where she would offer her opinion, solicited or not, on just about everything to those below. I remember one time when she overheard a customer's concerns that some colors Hazel had suggested for a project might clash.
"I want you to think about every flower you can think of," Hazel said. "Can you remember ever thinking to yourself, 'Hey those flowers there clash with those other ones?'" When the little woman shook her head, Hazel went on, "Well, there you go. Flowers never clash with one another. You never see anything in nature clashing." Then Hazel stalked off shaking her head at the woman. She had no patience for people who would not heed her advice.
I never forgot that exchange, and it has influenced more than my art in the years since. Because Hazel was absolutely right, and here the tulip fields bear it out - bright pinks and deep purples grow right alongside vibrant oranges and sunny yellows, and together they create a captivatingly beautiful color palette.
Funny thing about Hazel: she was as endearing as she was opinionated, and the town is a little less colorful now that she is gone.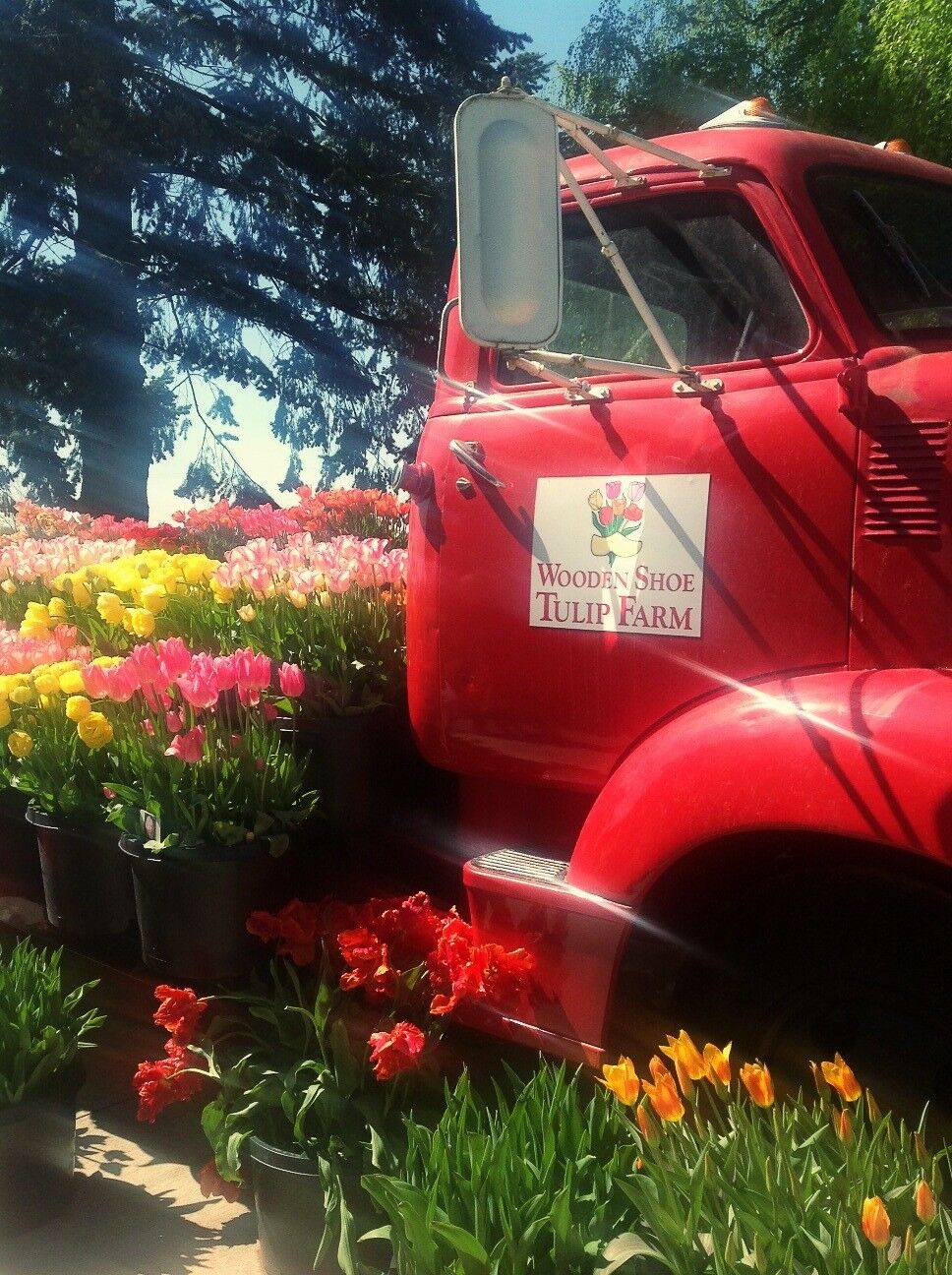 The Tulip Festival has something for everyone with a full calendar of events now through May 4th, and includes everything from photography classes to a chicken BBQ to an Easter Egg Hunt. If you live in the Portland area, take time to attend - you will come away with some beautiful memories.
33814 S. Meridian Rd., Woodburn, OR 97071
Festival & Gift Shop Hours: 9am – 6pm daily through May 4th
Admission: $5 bikes & motorcycles, $10 a carload, $20 buses
Season Pass: $40
Disclosure: Nothing to disclose – I paid my admission, walked through the fields, took some pictures and came home to share them with you. I received no compensation of any kind for this post.