UPDATE 2021: Sadly, Cannon Beach Distillery closed in 2020. Mike Selberg is a happily married man now, and has moved on to new horizons. We wish him all the best!
Tucked on the far end of the touristy section on the north end of town, Mike Selberg's Cannon Beach Distillery is making waves in Oregon's booming distillery culture.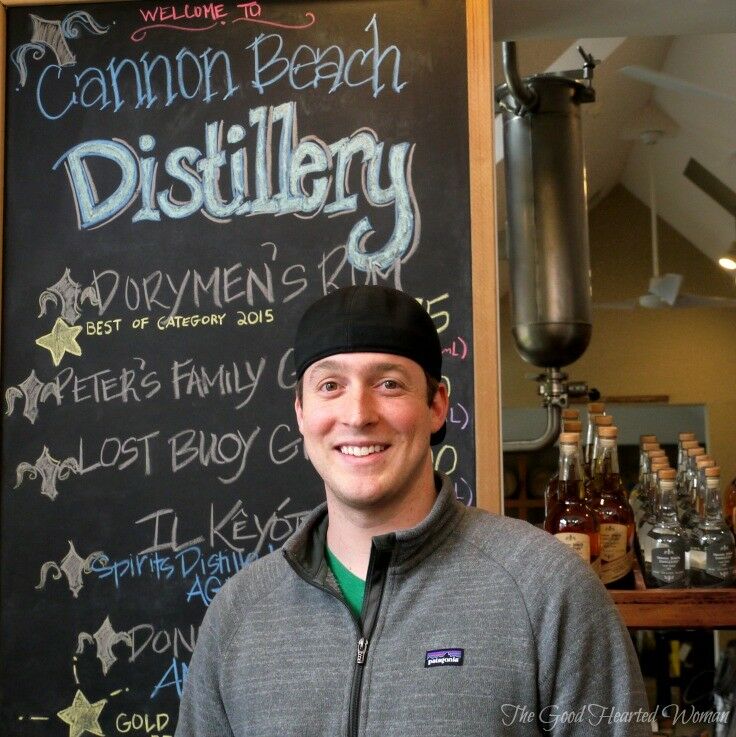 This friendly Cannon Beach native, who holds degrees chemistry and biology, became involved in home brewing from a young age.
It was a short step from there to opening the doors of his own distillery less than three years ago, and he has already assembled an impressive trophy shelf for his efforts.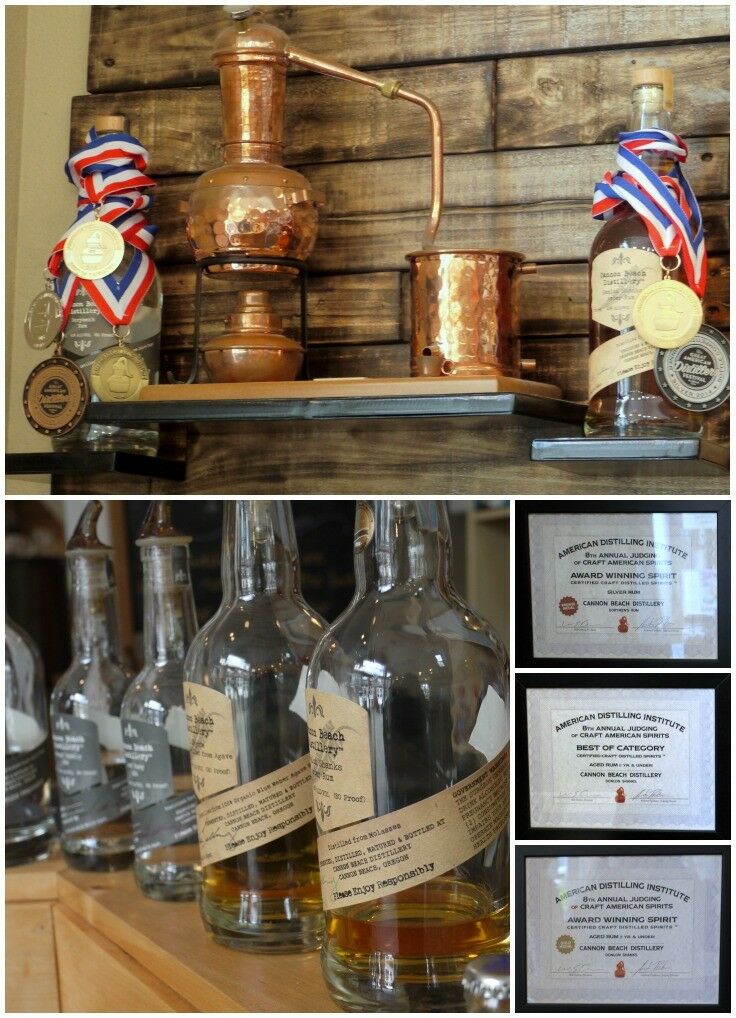 Everything at the Cannon Beach Distillery [CBD] is hand produced from quality raw ingredients; fermented, distilled and matured on the distillery premises. CBD currently produces two styles of rum, two styles of gin, a Il Kêyóte Spirit (distilled from agave), and has also begun production on several other spirits. Each bottle is hand numbered with a batch and bottle number, and signed by its maker.
Mr B and I visited Cannon Beach over Memorial Day weekend, and discovered the shop quite by accident. However, it was no accident when we walked out of the doors with two bottles of very fine spirits!
Dolon Shanks Amber Rum [Batch 11, Bottle 250]
Blackstrap molasses and charred American white oak barrels give this amber rum its distinctive flavor. Buttery and smoky, this rum stands on its own as a sipping spirit, and would make a great mixer as well.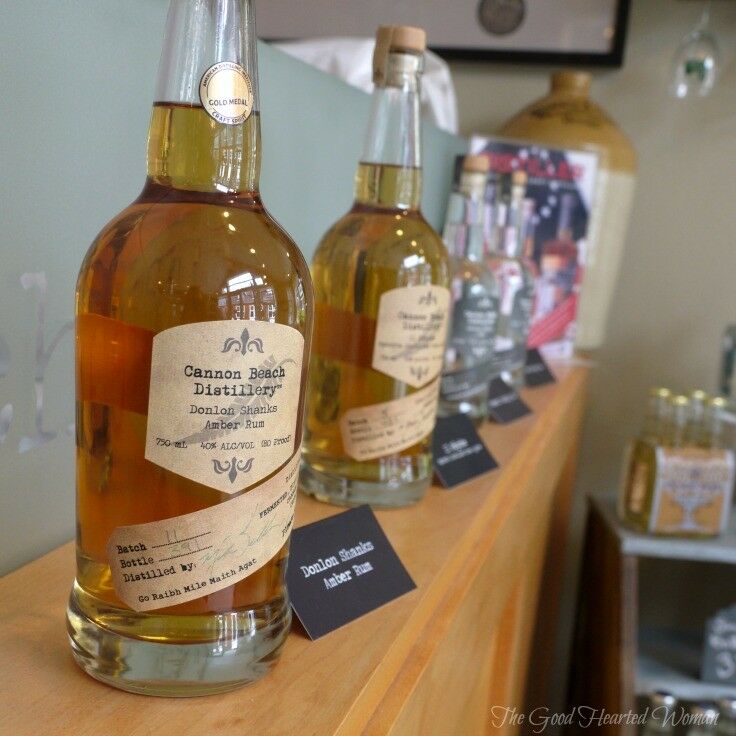 Lost Buoy Gin [Batch 15, Bottle 102]
The first thing that hits you about this gin is the aroma – it's very citrusy and floral. It's not as dry as most gins I've tried either. This is the first gin I've enjoyed sipping. I happened to be eating some homemade vanilla ice cream when I poured my first glass, and discovered completely by accident that they are quite good together.
If you are making a trip to Cannon Beach, I highly recommend a visit to the Cannon Beach Distillery, where you will likely find Mike behind the counter serving up samples and eagerly sharing his passion for distilling.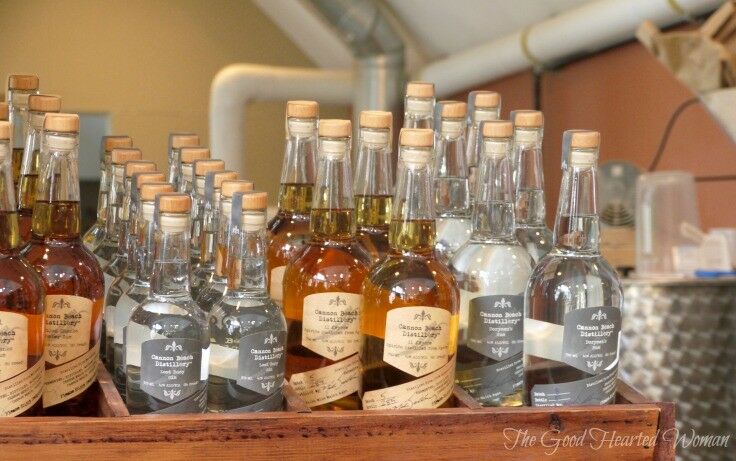 One of the things Mike shared with us during our visit really impressed me: he told us that he "crafts everything he makes so it can enjoyed straight over ice." His philosophy is that if you want to mix his spirits with something – great, but he wants his products to be able stand on their own merit.
This approach is a significant divergence from the heavy-handedness of so many of today's distillers, and one that as an enthusiast of fine quality spirits, Mr B truly appreciated.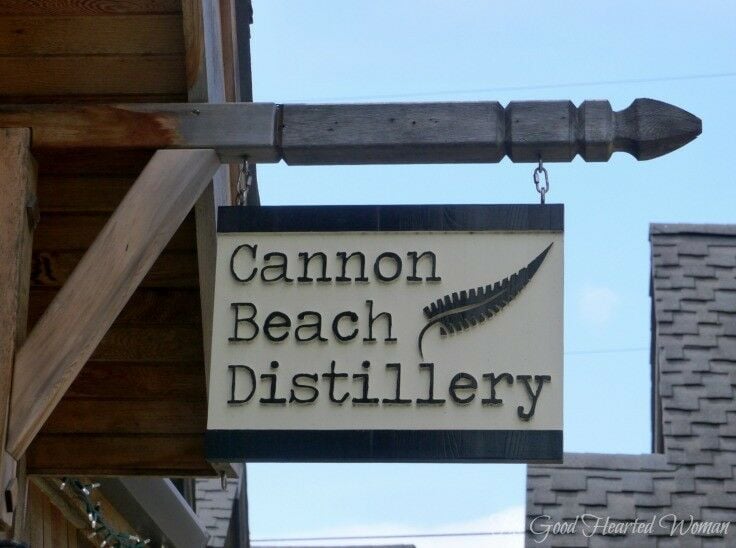 Cannon Beach Distillery
255 N Hemlock, Building C
Cannon Beach, Oregon
503-436-0301
cannonbeachdistillery@gmail.com
PERMANENTLY CLOSED 2020
Disclosure: This post may contain affiliate links, including Amazon affiliate links, which means we may receive a commission if you click a link and purchase something that we have recommended. Please check out our disclosure policy for more details.