Make your favorite holiday confections at home with our collection of Homemade Christmas Candy recipes; including nostalgic, old-fashioned favorites, rich, decadent chocolates, and colorful, kid-friendly candies.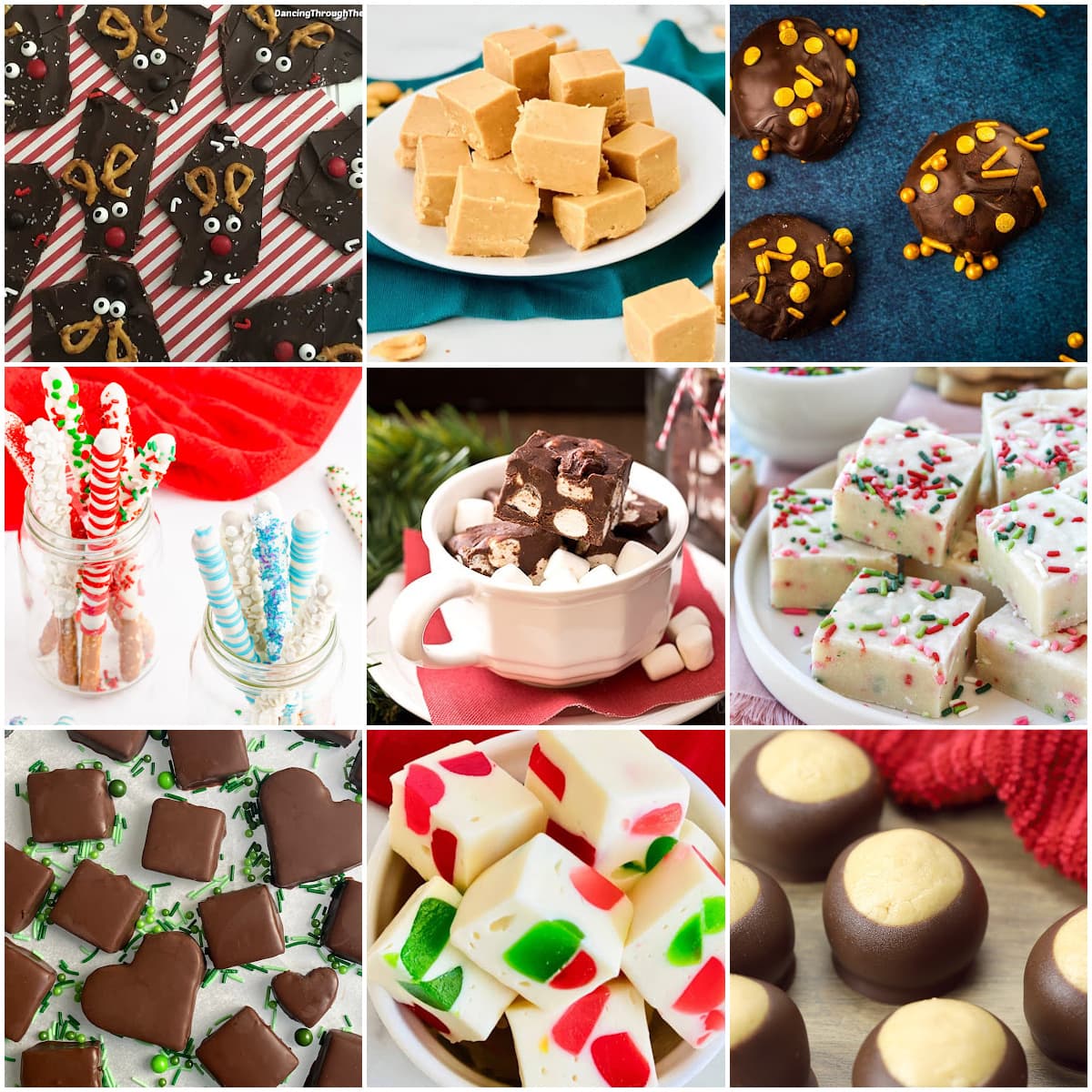 It's easy to make delicious versions of the Christmas candies you love at home. We've gathered some of our favorite easy Christmas candy recipes: recipes for nostalgic sweets like old-fashioned peanut butter balls, peppermint bark, and chocolate covered cherries, rich, luxurious chocolates like Bavarian mints and homemade truffles, and colorful, fun candies like gumdrop nougat, reindeer bark, and Grinch buttons.
Making homemade Christmas candy is a sweet tradition, with each sweet bite bringing back memories of Christmas' past. Homemade candies make excellent gifts for family, friends, and neighbors, too. Be sure to bag some candies in cellophane and tie them up with a festive ribbon to have on hand for unexpected guests!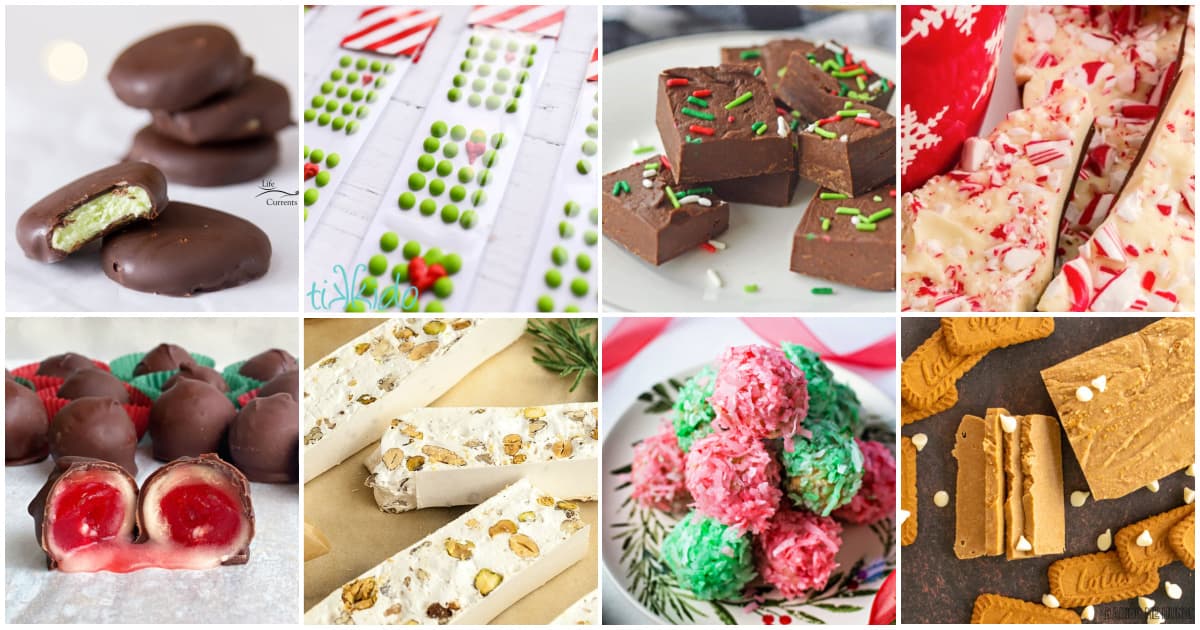 This post is dedicated to my friend, Keri, who first taught me how to make peanut butter balls many years ago, and to her mother, Pat, who taught her.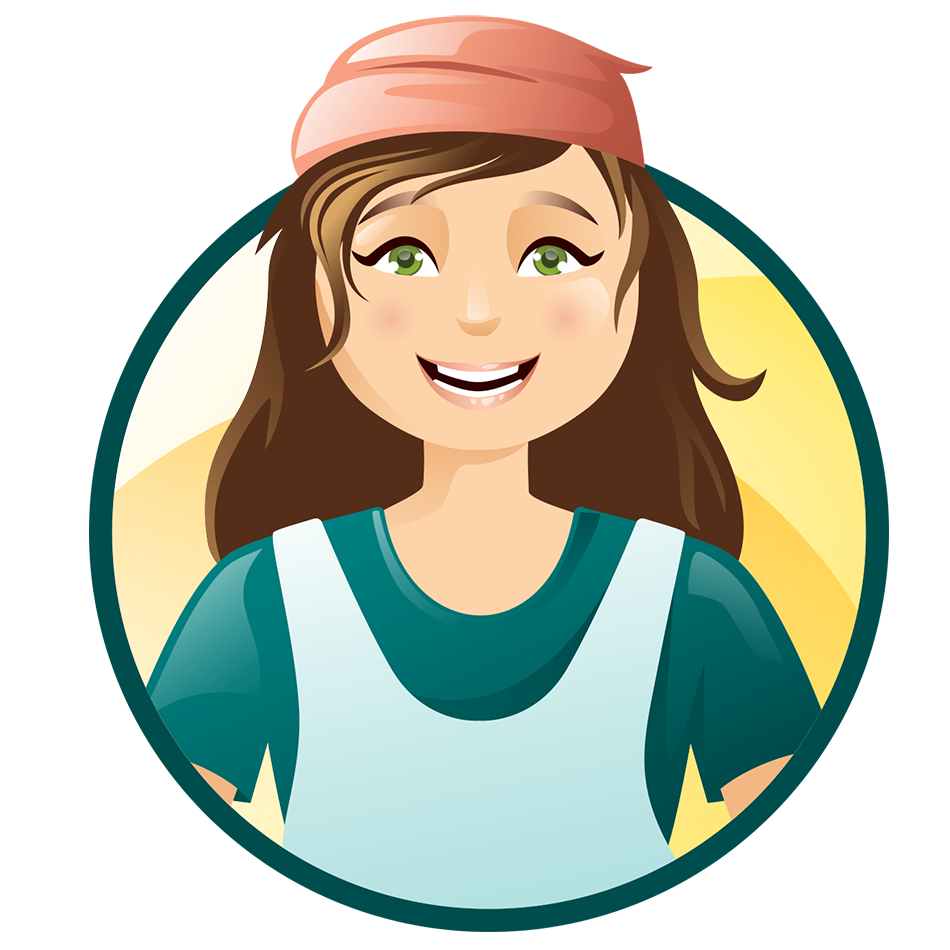 Easy Christmas Candy Recipes
Love it? Pin it! If you love this collection of Christmas Candy recipes, make sure that you don't lose it! Pin it to your favorite Pinterest recipe board before you go!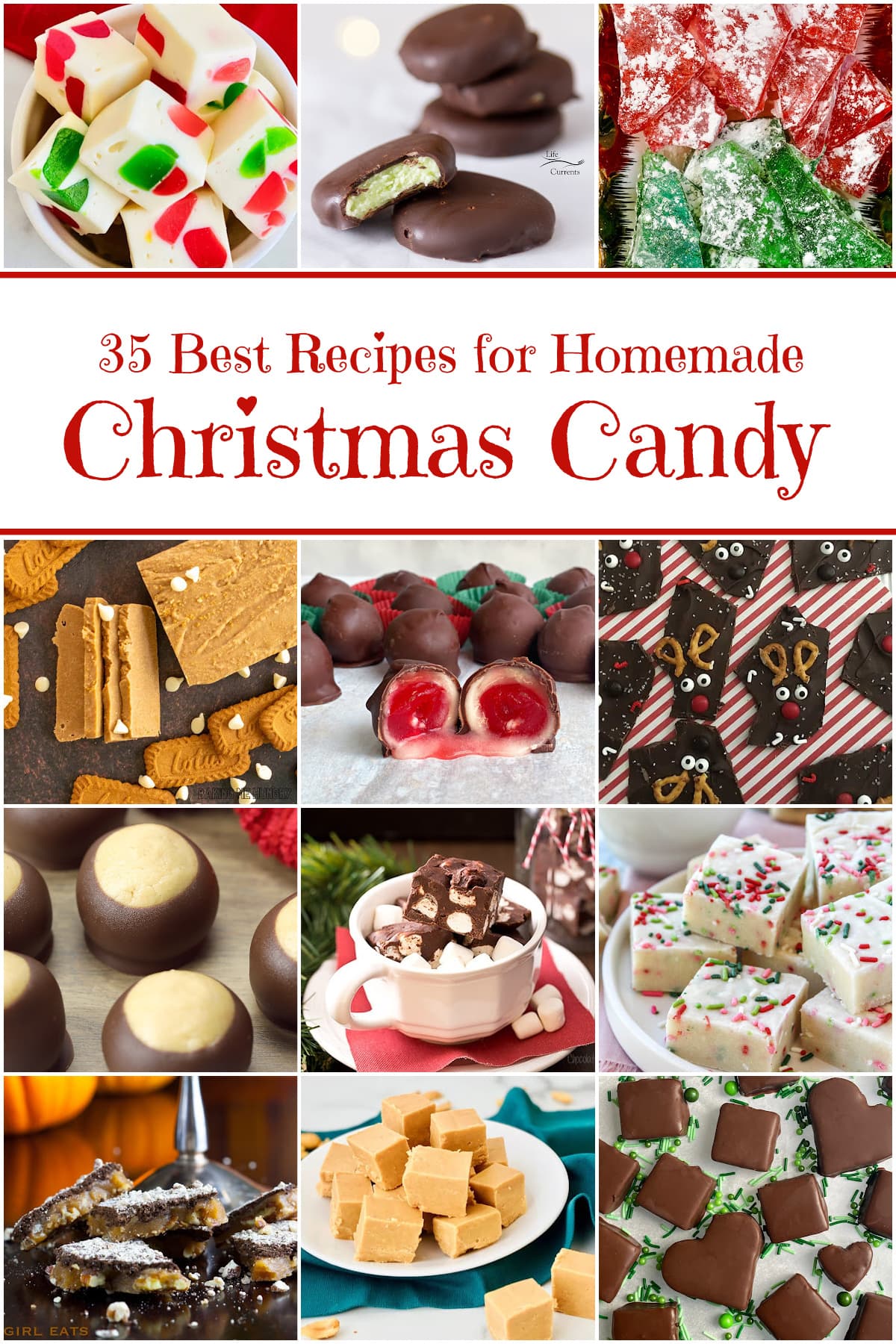 More Holiday Treats & Sweets
Thank you for visiting the Good Hearted Woman. Remember to bookmark this site, and come back soon!