On Orcas Island off the northern coast of Washington State, the calm, revitalizing vibe of early spring may just be one of the island's best kept secrets.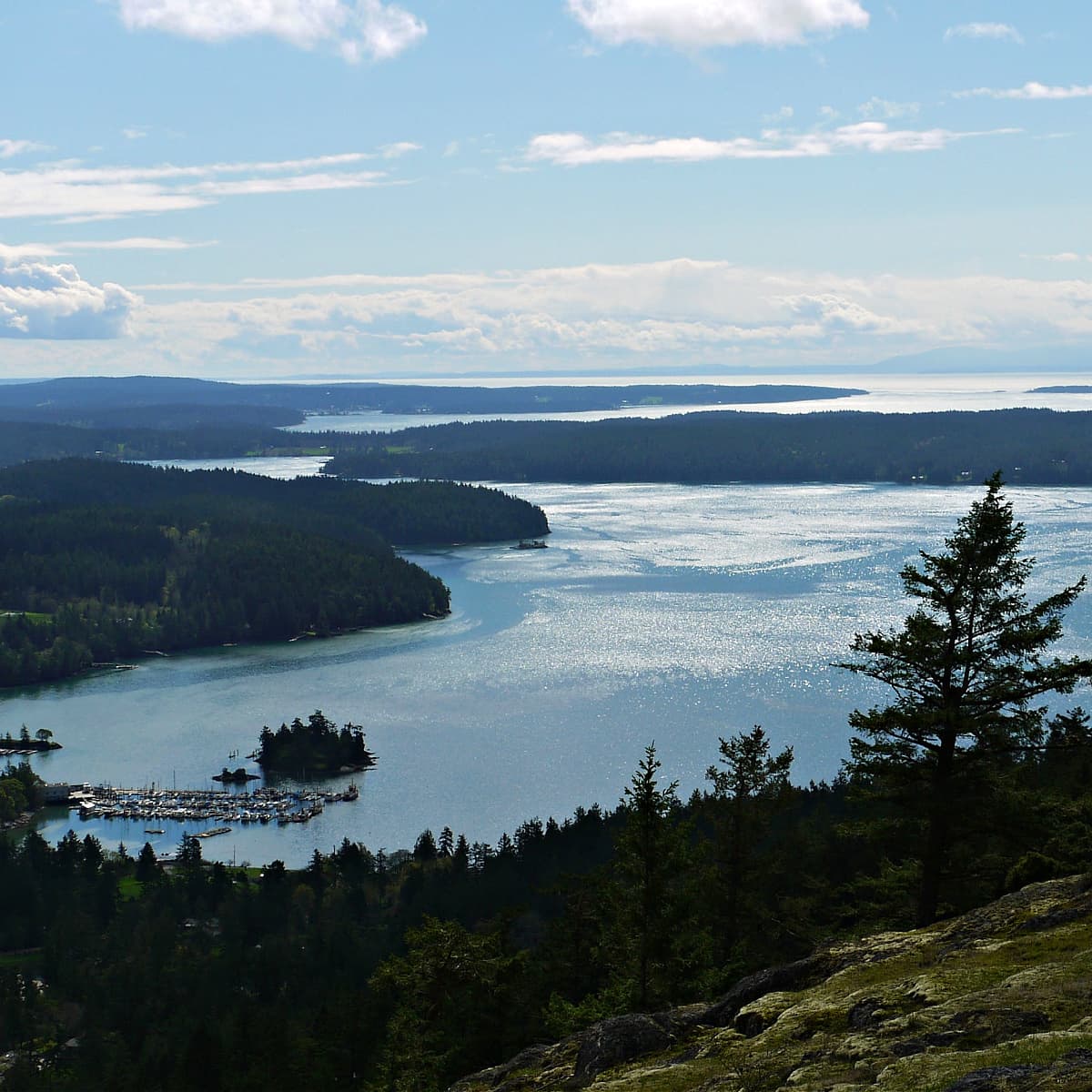 It was the middle of the summer the previous time we visited the San Juan islands, and as you might expect, every business was bustling, the farmer's markets were in full swing, and tourists were everywhere.
While we enjoyed our summer stay on the island enough to want to return, it was our visit this spring that made us want to stay forever (maybe, someday).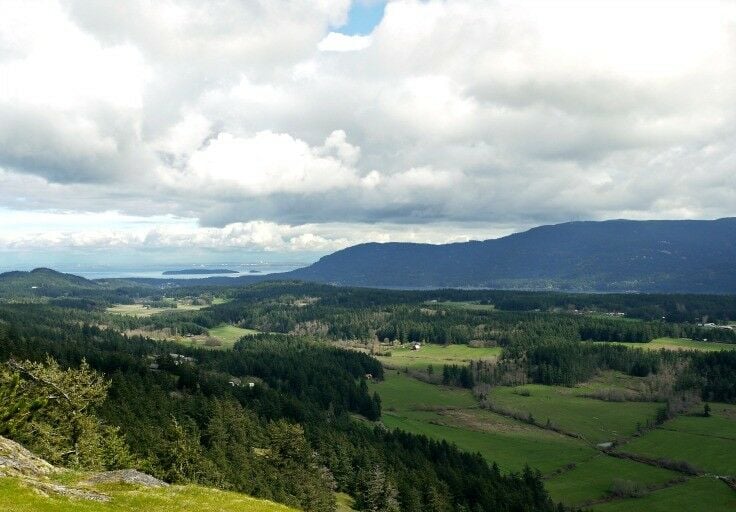 Early spring is an extension of the winter slow season on Orcas ("the Rock" in local lingo), and so much of the time, we felt as though we had the whole island to ourselves.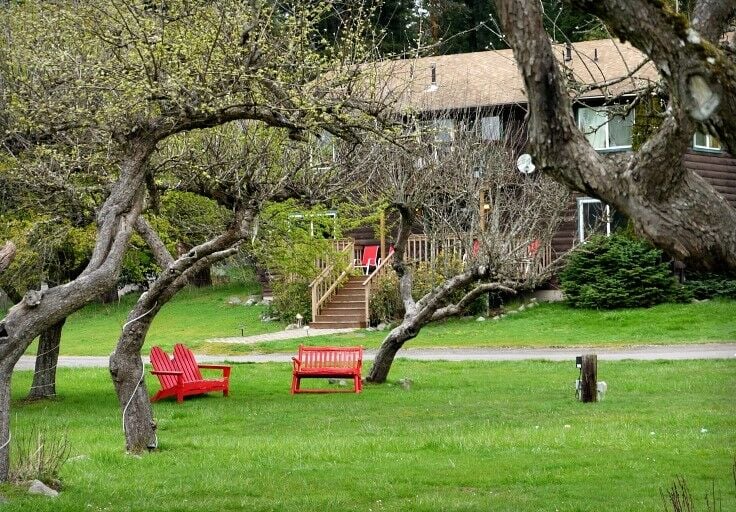 During our time on Orcas Island, we stayed at the Deer Harbor Inn. Once we had settled into our room in the lodge, we set out to explore.
Day Tripping on Orcas Island
Even in the off-season, there are so many things to see and do on the island that we had no trouble filling our days. We were excited to return to some of our favorite spots from our previous visit to Orcas, and the first stop on our itinerary was Orcas Island Pottery.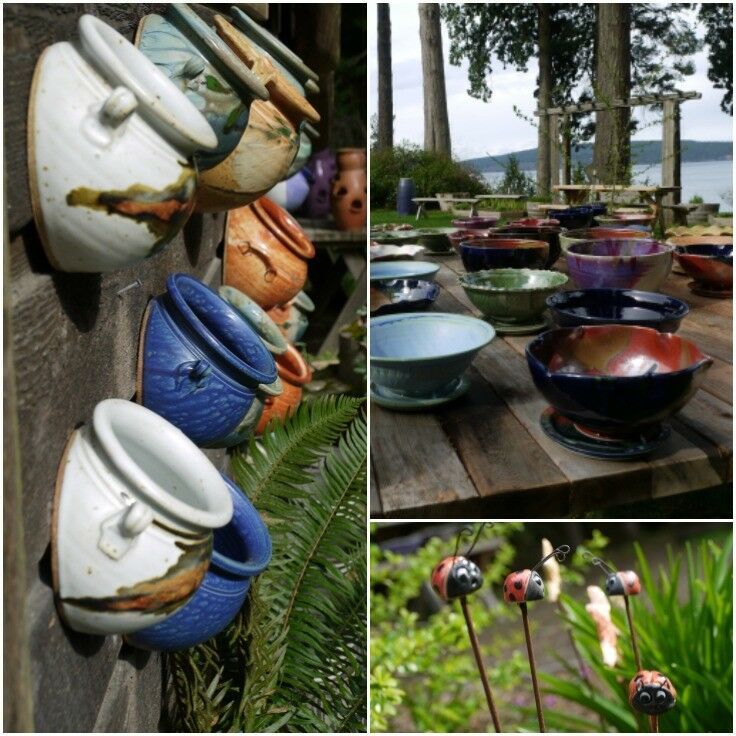 Following our stop at Orcas Island Pottery, we continued on to Eastsound, the largest of the four hamlets on the Orcas Island.
Shopping & Tourist Stops
Eastsound is home to a wide variety of charming shops, specialty boutiques, and restaurants. It is also where you can find such things as a bank, pharmacy, grocery stores and public library.
I especially enjoyed our visit to Jillery, a favorite shop for locals and visitors alike. Jillery offers an eclectic mix of artisan-made jewelry, art, and personal, home, and garden accessories.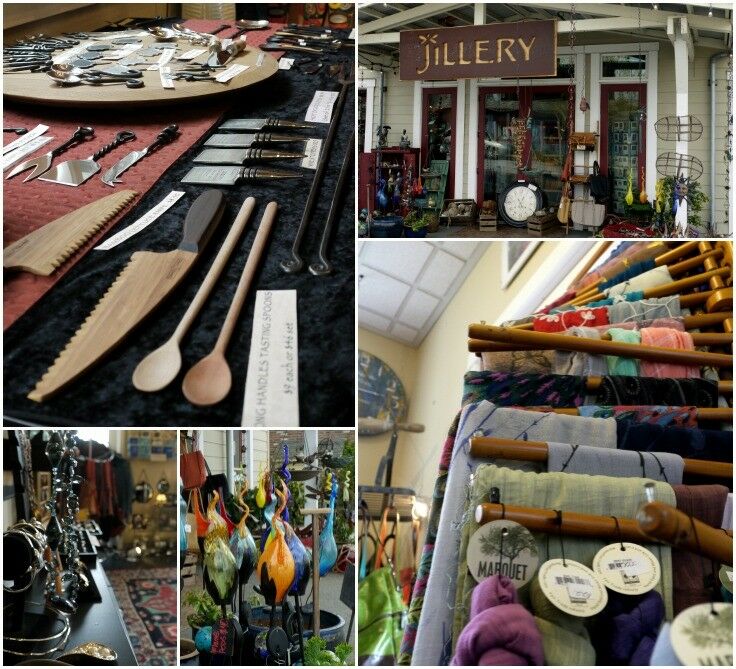 Everyone who knows me knows I have a weakness for long, beautiful earrings (plus I have a thing for mermaids) so it's no surprise that I fell in love with this mermaid earring holder!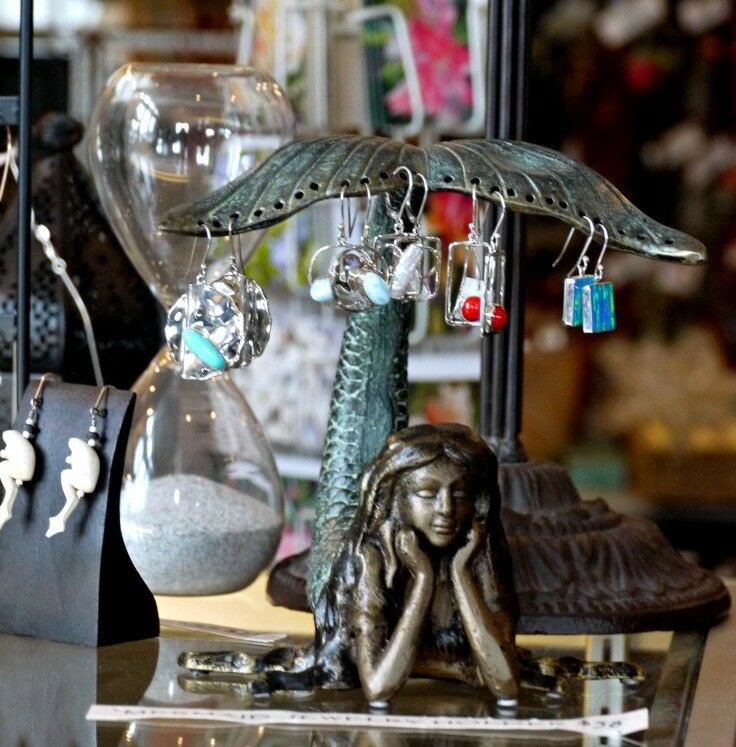 Orcas Island Sweets & Treats
No visit to Eastsound is complete without a stop at Katherine Taylor Chocolates. There you will find island-made artisan chocolates, drinking chocolate, Stumptown Espesso, ice cream, and even a soda fountain!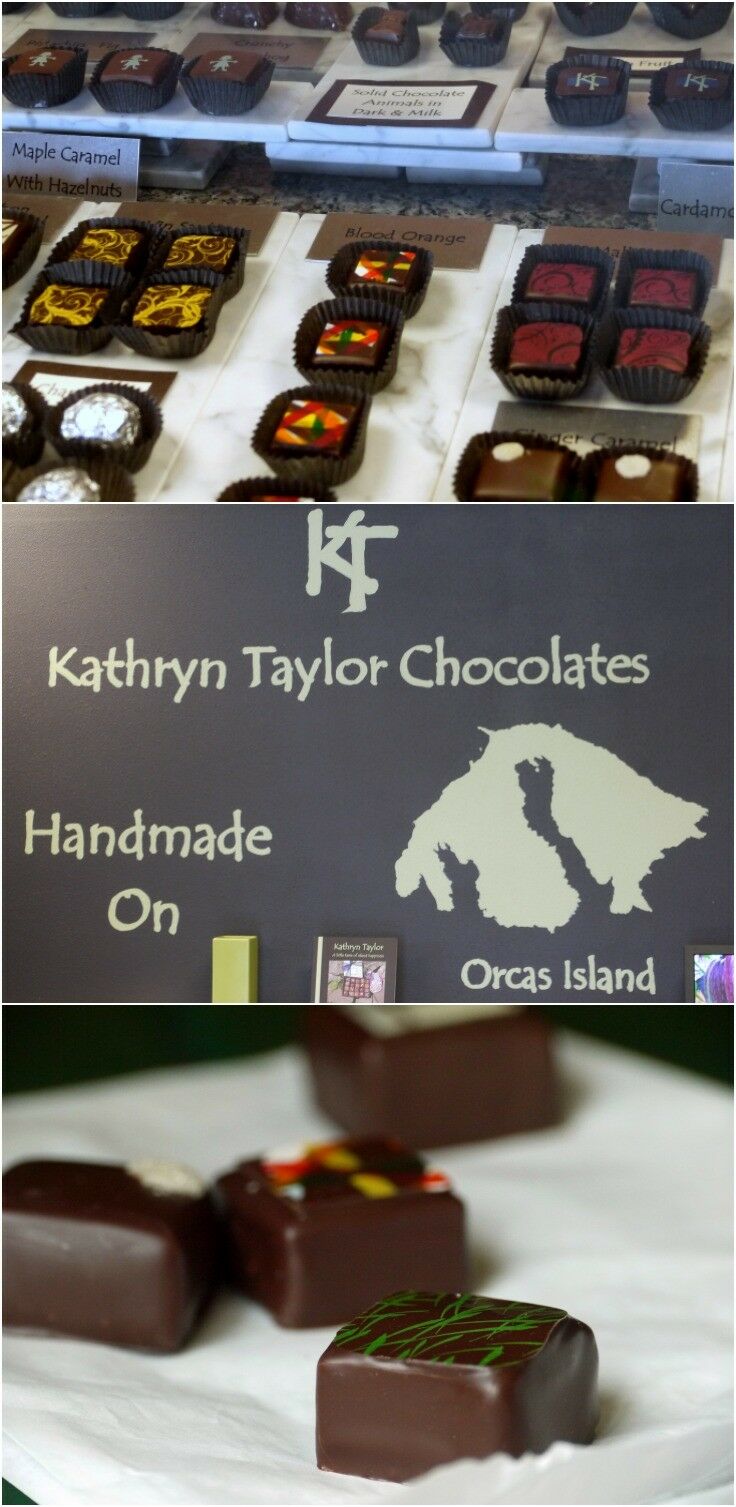 There are so many beautiful sights to see on Orcas Island that you really do need to take an old-fashioned drive in the country. You never know who you might run into!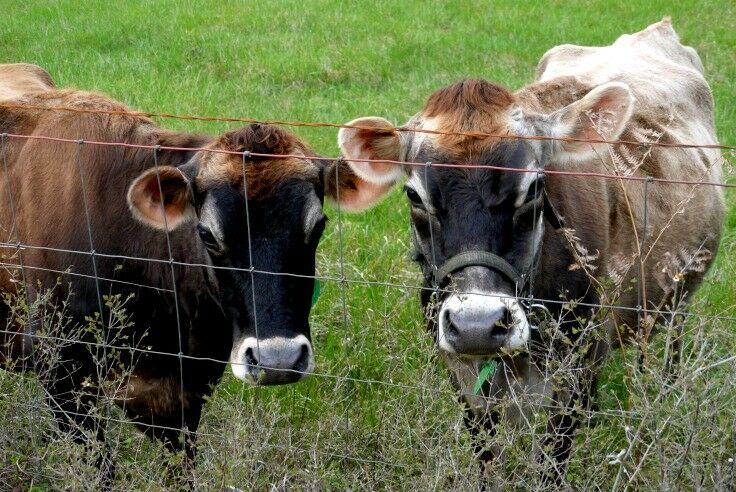 We met these beautiful ladies in while driving in the countryside, and stopped to chat for a few minutes. They're pretty great listeners.
Traveling to the east side of the island, you will find the picturesque hamlet of Olga, and the Orcas Island Artworks, a cooperative gallery.
Orcas Island Artworks Gallery Co-op
Artworks, which shares space with the Catkin Café (with its all-scratch kitchen!), and the James Hardman Gallery, is housed in a strawberry barreling plant that dates back to 1938.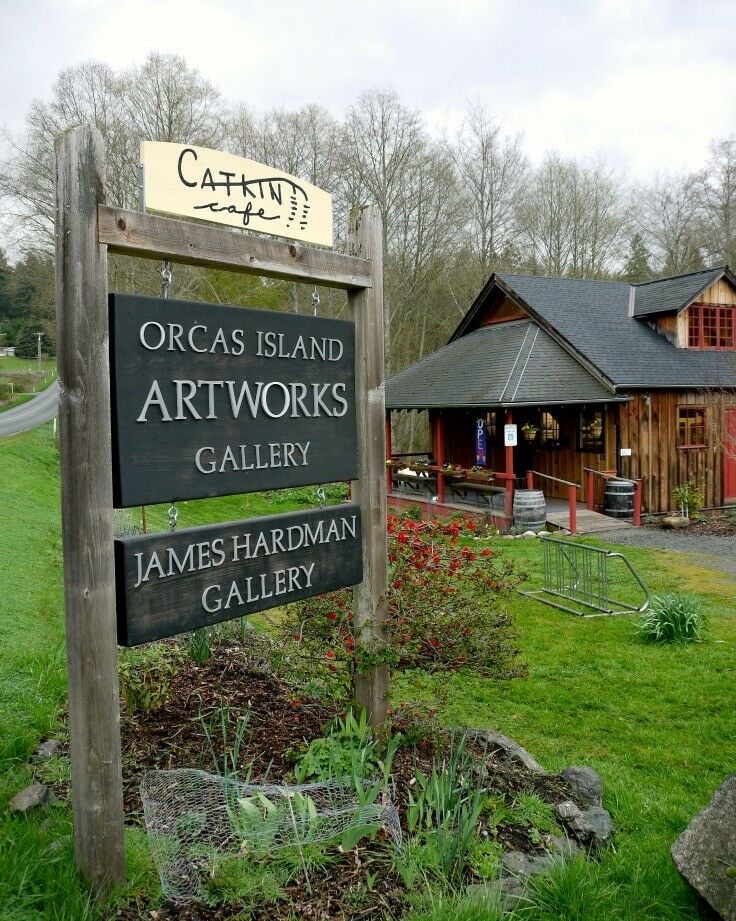 The lovingly restored landmark now showcases an extensive collection of work by Orcas Island artists and craftspeople, the Artworks Gallery offers paintings, prints, jewelry, pottery, sculpture, glass, wood, fiber and wearable arts, as well as other locally made items and gifts.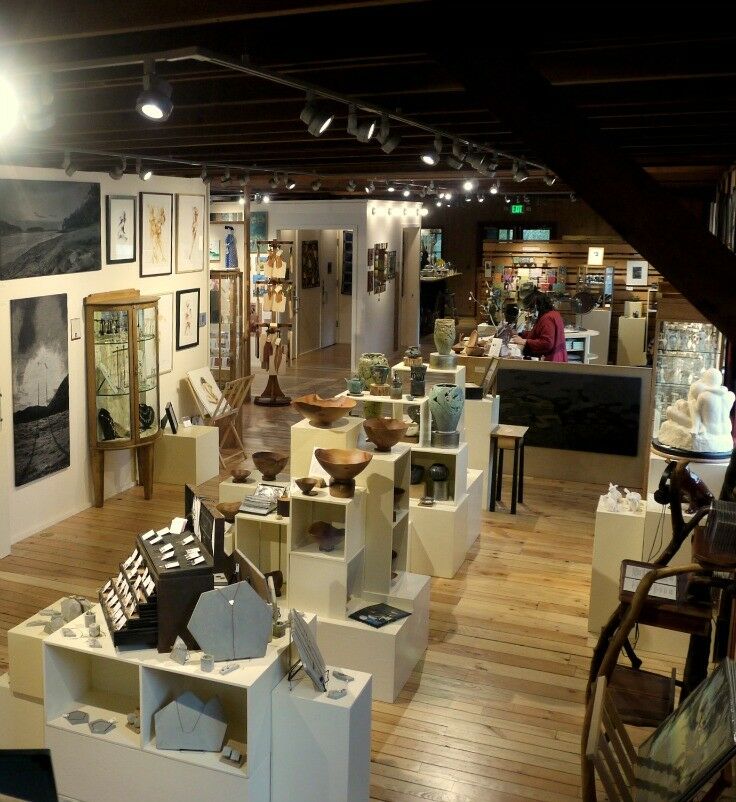 Artworks is owned and operated by the artists themselves, which gives visitors the unique opportunity to meet one or more of them on any given day. The day we visited, we were fortunate to meet raku artist and potter Osa Caudill.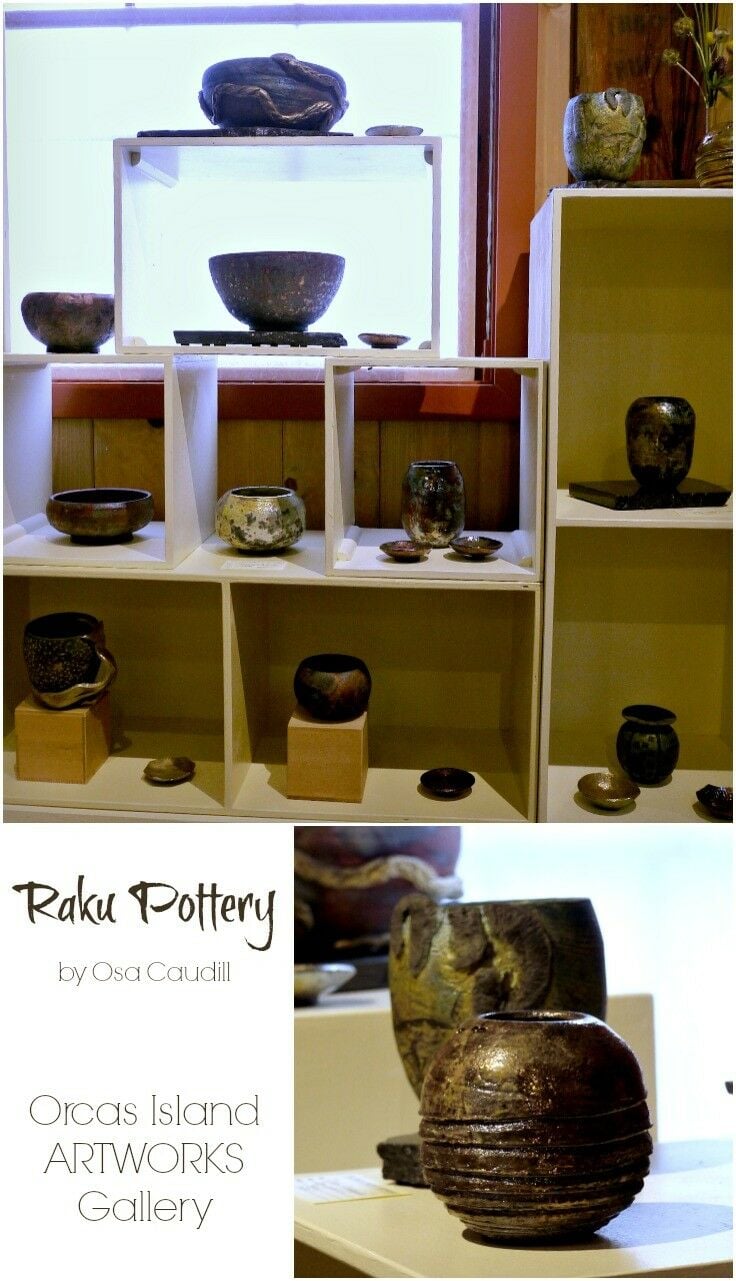 The Moran Mansion Museum
One final stop that we must share: The beautiful Moran Mansion Museum, located on the second floor of the Rosario Resort & Spa. Open daily and free of charge for public viewing, a visit to the Moran Mansion at Rosario is stepping back in time.

This beautiful tribute to the Arts & Crafts movement of the early 20th century was built Seattle Shipbuilder and Mayor Robert Moran.
The mansion features original photographs from the late 1800's and early 1900's, original furnishings and fixtures, and an extensive display of the ships built by the Moran Brothers Company in Seattle.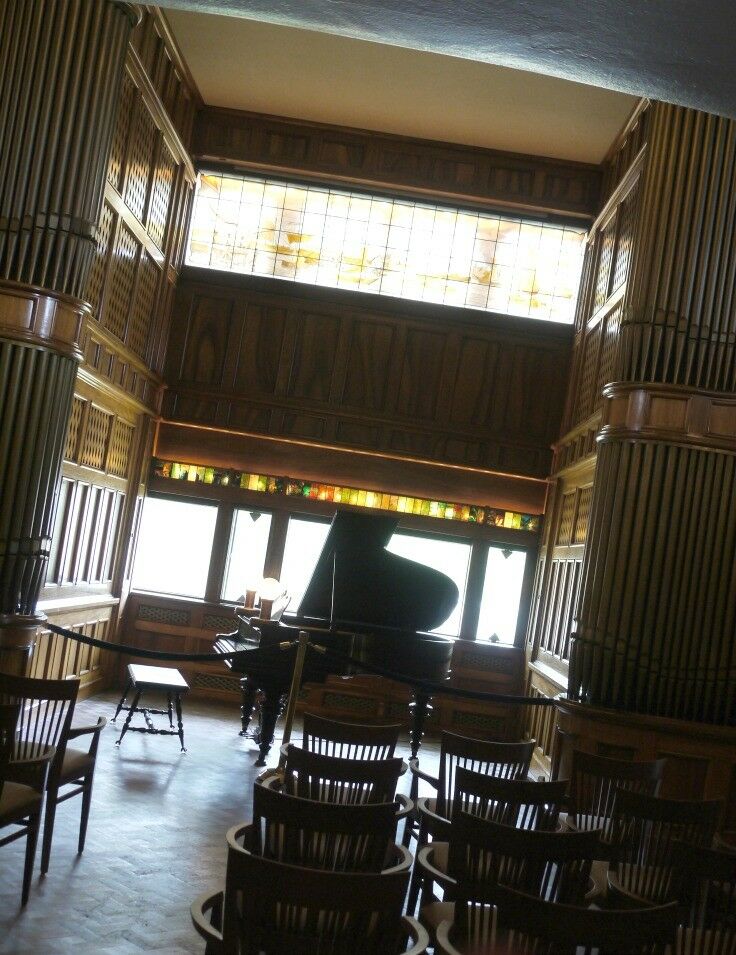 The centerpiece of the Moran mansion is the Music Room, which features a two-story 1913 Aeolian pipe organ, a 1900 Steinway grand piano, a Belgian stain-glass window picturing the harbor at Antwerp, and two mezzanine libraries overlooking a Tiffany chandelier.
By the way, if you are lucky enough to be there at 4pm on Saturday afternoon, you will be treated to both music and historical narrative in the Music Room.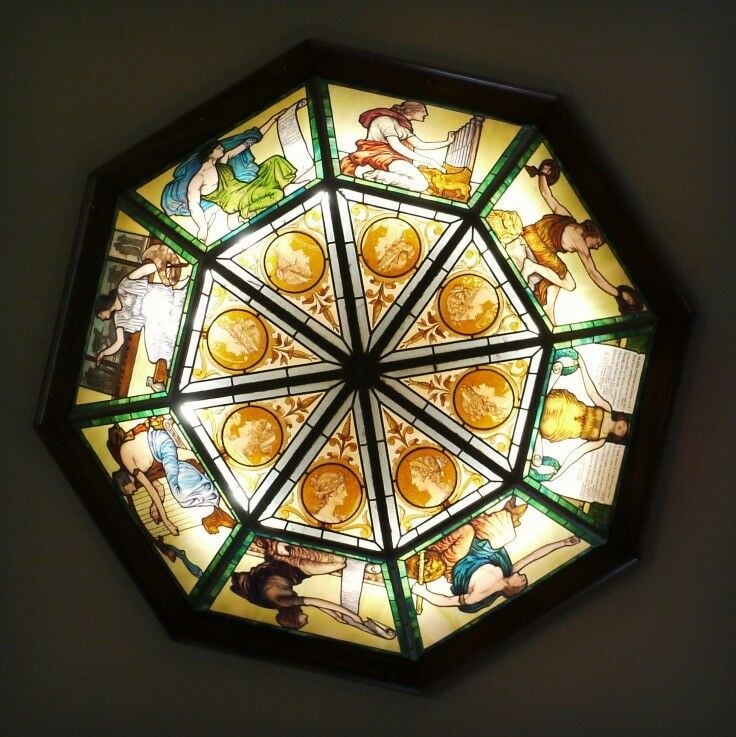 More Orcas Island Travel
PLEASE NOTE: This post was originally written Spring 2016. Some of the businesses mentioned here may be temporarily or permanently closed due to the COVID pandemic, so be sure to call ahead first!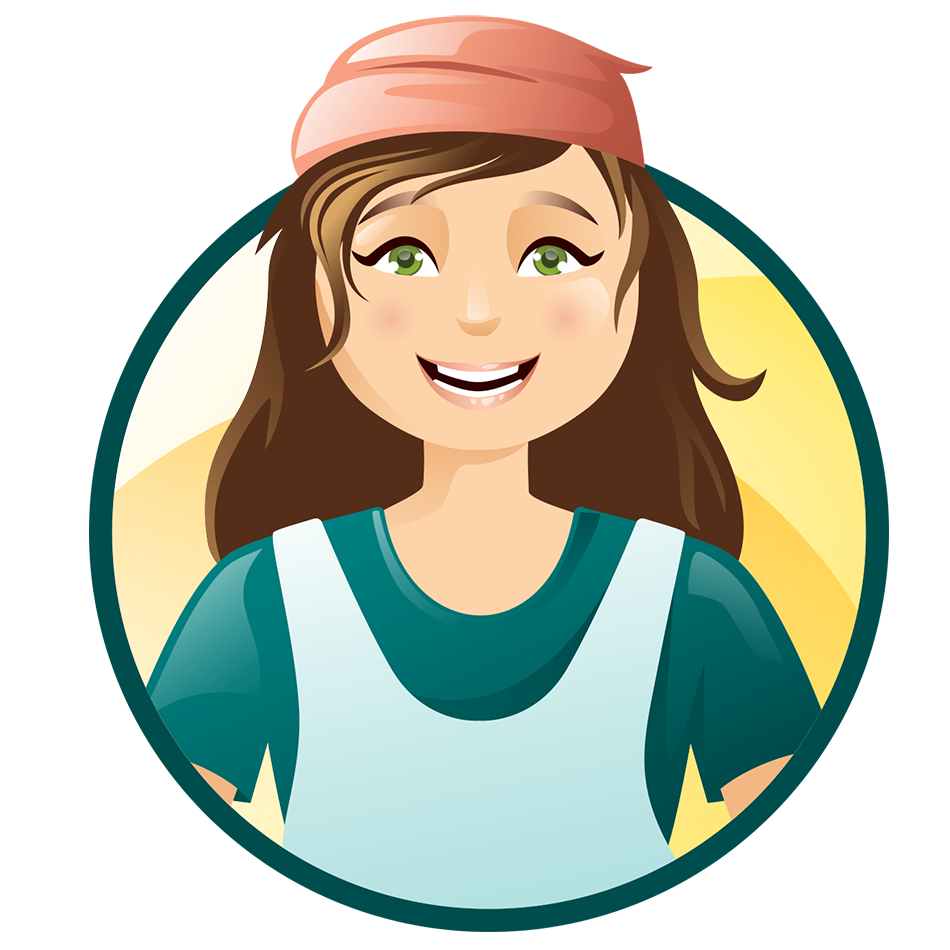 Thank you for visiting the Good Hearted Woman. Remember to bookmark this site, and come back soon!