This Old School Cafeteria Pizza recipe captures the essence of all that was good in the school cafeterias of our youth. (Cafeteria ladies not included.)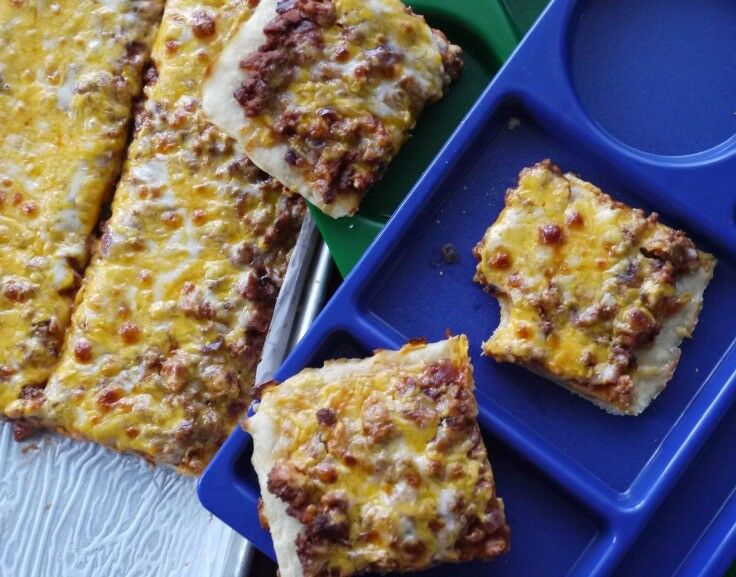 This post may contain affiliate links, but don't worry - they won't bite.
This fall marked a real Mama Milestone for me. After 28 years of recording the first day of school with a photo each year, and then sending my girls off to preschool, and kindergarten, and grade school, and middle school, and finally high school - times five! - I faced my baby's first day of Senior year - and my last "1st Day of School."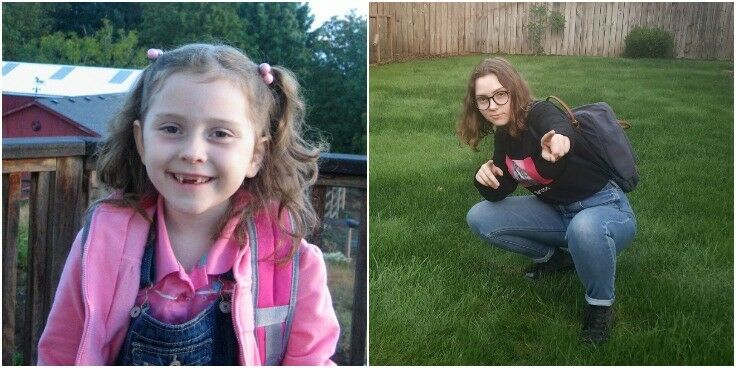 All but the youngest have gone off to college now too, but as anyone who has ever done so will tell you, sending a child off to college is an entirely different experience from packing them off to first grade. Anyway, this rite of passage got me reminiscing, and as I got online to update Em's lunch account, I got to thinking about the cafeteria and the school lunches of my childhood.
I grew up in Northeast Portland and attended the same elementary school from kindergarten through the eighth grade; and in that time, I figure I ate nearly 1500 meals in our basement cafeteria. More than two-thirds were "hot lunches."
I was one of those kids who got hot lunch almost every day. Both my parents worked outside our home and mom wasn't the lunch-packing sort, so until I got old enough to where my mom would let me pack my own lunch, I was most often in the hot lunch line.
Most days, the actual food served for hot lunch wasn't all that awesome, but ever so often, it was great. I mean, truly Good. My favorite was Chili & Maple Bar Day [I'll get to that here on the blog someday - you're gonna love it!], and my second favorite was Pizza Day.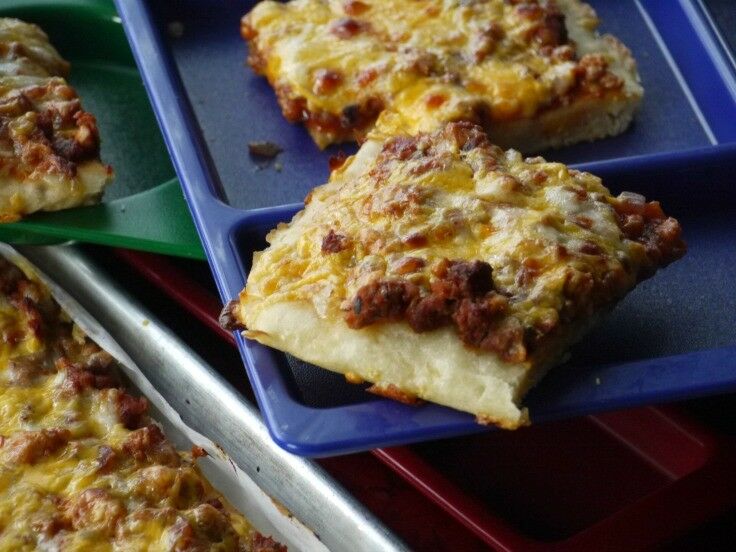 In fact, school pizza was my first pizza. You see, back when I started grade school, we didn't go in for any of that fancy ethnic cooking like Pizza or Lasagna or Tacos at our house. We were a chili-mac, roast beef, chip-beef-on-rice kind of family. (Change comes slowly to Midwestern roots, especially when you replant them.)
Oh sure, by the time I hit my tweens, my mom had finally decided that she'd give the pizza at Amalfi's a try, and from then on we had it at least once a month. But even though I have had countless amazing, hand-tossed, artisan-created, wood-fired, rustic pizzas since those long-ago days, a slice of old school cafeteria pizza now and again is a comfortable, reassuring memory.
It's also a super easy, economical way to feed a ton of people!
---
The Three Essential Elements of School Cafeteria Pizza
To recreate the unique flavor blend that is School Cafeteria Pizza, you basically need three elements: (1) pourable pizza crust; (2) pizza topping sauce; and (3) grated cheese (but not just any cheese!).
1 . The Pourable Crust
The pourable crust is arguably the most critical piece of the puzzle because it gives school pizza its unique texture and bite. Every source I could find for school pizza crust made enough dough for at least eight full-size sheet pans; however, after some tinkering, I was able to adjust the recipe down so that it is just right for a single half-sheet pan.
2. The Pizza Topping Sauce
The second element is the Pizza Topping, which is really just a thickened tomato-based meat sauce. Easy-peasy. (As usual, I offer this recipe as a jumping-off point. If you want to make your topping sauce vegetarian, or add a stew of other ingredients to it, go for it.)
3. The Cheese
Back in the day, school pizza was blanketed in a golden brick of mystery known as Government Cheese. Government cheese was ubiquitous in the cafeteria of my youth, in grilled cheese sandwiches, lasagna, mac-n-cheese, and of course, pizza.
If you have never experienced government cheese in all its glorious goldenness, you don't know what you are missing. Rumored to have been created from the tears of Midwest dairy farmers, this "pasteurized process American cheese product" wedges in on the dubious side of the cheese wheel, somewhere between Velveeta and Kraft Singles.
I don't have access to government cheese these days; however, I've created a blend that comes pretty close and gives this cafeteria pizza recipe its authentic, old school flavor.
PRO TIP: If you want to recreate old school Cheese Pizza, just leave out the meat and double the tomato sauce and spices to create the sauce. It really is as simple as that.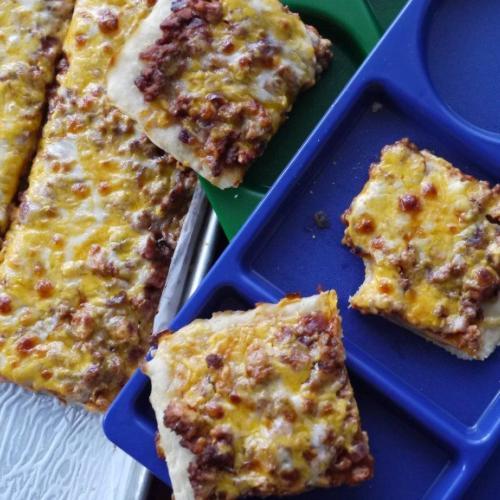 Old School Cafeteria Pizza
This Old School Cafeteria Pizza recipe captures the essence of all that was good in the school cafeterias of our youth. (Cafeteria ladies not included.)
Print Recipe
Pin Recipe
Ingredients
Pourable Pizza Crust
Pizza Topping
1

pound

ground beef

½

pound

mild Italian sausage

1

large

onion

chopped

2

cloves

garlic

minced

1

cup

water

6-8

ounces

tomato paste

1

tablespoon

brown sugar

1

teaspoon

dried basil

1

teaspoon

dried oregano

½

teaspoon

dried marjoram
Cheese Blend
4

ounces

American cheese

grated

4

ounces

Tillamook medium cheddar cheese

grated

4

ounces

mozzarella cheese

grated
Instructions
Pizza Crust
Preheat oven:

• Conventional oven: 475° F [245° C]

• Convection oven: 425° F [220° C]

Line a half-sheet pan with parchment paper. [Half Sheet Pan = approx. 20" x 13.5".] Spray with cooking spray and sprinkle lightly with cornmeal. Tilt the pan back and forth to distribute corn meal evenly.

Combine yeast, flour, dry milk, sugar, and salt in a medium mixing bowl.

Combine oil and warm water, and then pour into flour mixture and stir thoroughly for about 5 minutes. Mixture will be very sticky. 

Pour mixture from bowl onto prepared pan and spread evenly using a spatula. Set dough in pan aside to rest for 20-30 minutes.

Put the pizza dough pan in the oven and pre-bake until crust is set:

• Conventional oven: 475° F for 10 minutes

• Convection oven: 425° F for 7 minutes

Remove from oven and set aside until Pizza Topping has cooled slightly. 
Pizza Topping
Prepare the pizza topping while the pizza crust is "resting." In large skillet, combine chopped onion, mild Italian sausage, and ground beef and cooked over medium-high heat until meat is thoroughly browned and onion is soft and translucent.

Add tomato paste, water, brown sugar, and dried herbs. Reduce heat and simmer uncovered for 15-20 minutes. The mixture is done when it is no longer runny.

Allow topping to cool slightly before spreading it on pizza.
Cheese Blend
Combine three grated cheeses in a medium bowl.
Assemble Pizza
Carefully spread the Pizza Topping over the pre-baked Pizza Crust.

Top evenly with Cheese Blend.

Return pizza to hot oven and bake until cheese is melted and topping is heated through:

• Conventional oven: 475° F for 10-15 minutes

• Convection oven: 425° F for 5 minutes
Nutrition
Serving:
1
slice
|
Calories:
282
kcal
|
Carbohydrates:
24
g
|
Protein:
13
g
|
Fat:
15
g
|
Saturated Fat:
6
g
|
Cholesterol:
42
mg
|
Sodium:
514
mg
|
Potassium:
251
mg
|
Fiber:
1
g
|
Sugar:
5
g
|
Vitamin A:
298
IU
|
Vitamin C:
3
mg
|
Calcium:
161
mg
|
Iron:
2
mg
This website provides approximate nutrition information for convenience and as a courtesy only. You are solely responsible for ensuring that any nutritional information provided is accurate, complete, and useful.
Have you tried our Shrimp & Grits Pizza? It's rich, unique, and totally tasty! (It's gluten-free, too.)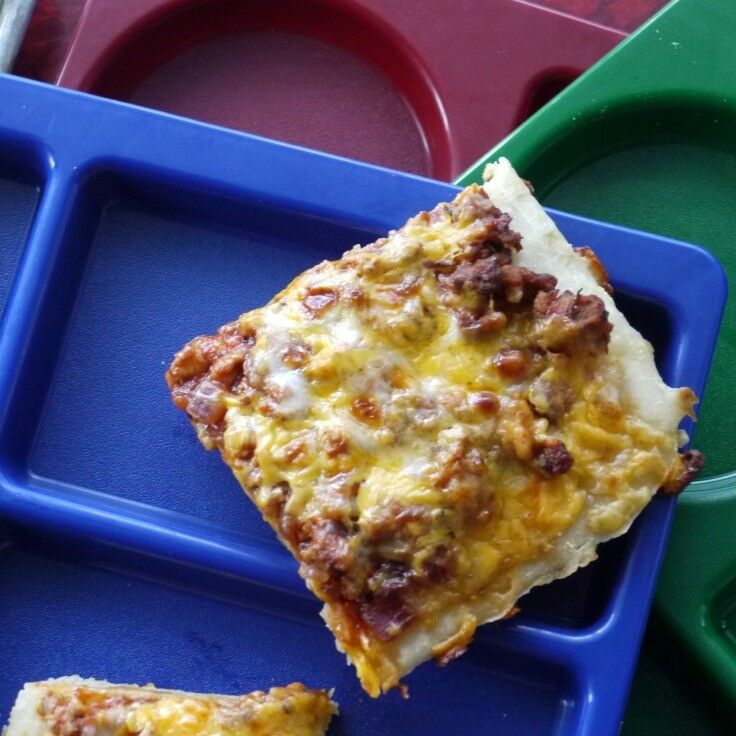 ---
THANK YOU so much for being a faithful reader and supporter
of The Good Hearted Woman. • Be sure to PIN this post!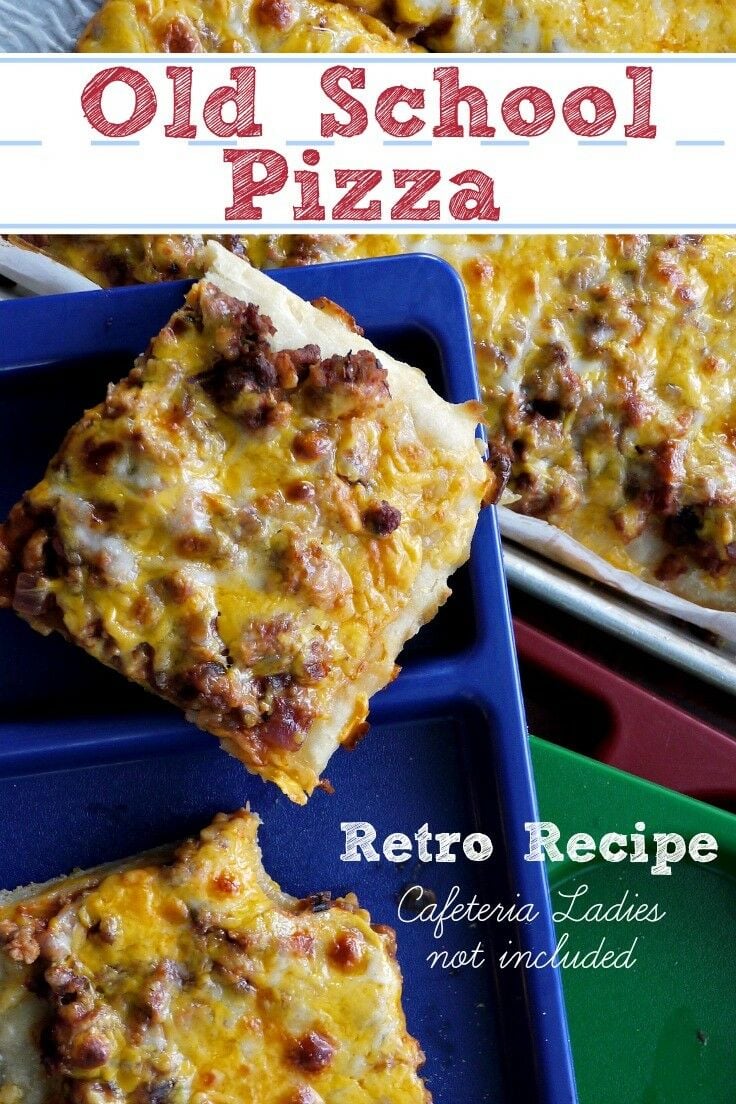 Disclosure: This post may contain affiliate links, including Amazon affiliate links, which means we may receive a commission if you click a link and purchase something that we have recommended. While clicking these links won't cost you any extra money, they do help keep this site up and running. As always, all opinions and images are my own. Please check out our disclosure policy for more details. Thank you for your support!