Perfect Dungeness Crab Cakes are not much more than a big pile of crab and a few cracker crumbs, with a kicky little sauce on the side. With crab cakes, less is more.
You can have your lobster and your snow blue king crabs: I'll take the delicate sweetness of Dungeness crab every time. In fact, it may be a case of regional bias, but if I had to choose one kind of seafood – and only one – for the rest of my life, it would be Dungeness crab.
This post may contain affiliate links, but don't worry – they won't bite.
Found all along the West Coast from Alaska to California, Dungeness is known in scientific circles as Metacarcinus magister, or the "master crab," and it is a title well-earned. (Culinary nobility agree: Dungeness crab was the favorite of both Julia Child and James Beard.)
One of the best meals you will ever experience consists simply of a fresh Dungeness crab, a container of fresh cocktail sauce, and a box of Ritz crackers – preferably eaten while sitting on the sand watching the Pacific tide roll in and out.
The perfect crab cake is not much more than that – a big pile of crab, few cracker crumbs, and a kicky little sauce on the side. With crab cakes, less is more.
Ironically, my crab cake recipe (as well as the accompanying Roasted Red Pepper Sauce) goes back to a time when I visited Maryland many years ago. Up until then, I'd only eaten "West Coast" crab cakes, which at the time were more cake than crab, so heavy with fillers that the flavor of the crab was nearly lost. (A lot has changed in the Left Coast food scene since the 80's, thankfully.)
When I took my first bite of my first Maryland crab cake, I was blown away by the clean, clear crab flavor. Those East Coasters definitely know how to make an amazing crab cake! The only thing that could have possibly made it more delicious was our buttery West Coast native crab. (Sorry, Blue Crab.) When we returned home from our trip, one of the first things I did was make a batch of Dungeness crab cakes to test my theory. Then I made another batch. And another.
Eureka! That last batch was so, so good that it is the recipe I've used ever since. I hope you enjoy these delicious little crabby patties as much as I do!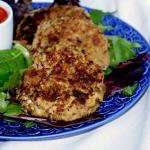 Pacific Northwest Dungeness Crab Cakes
Print Recipe
Pin Recipe
Ingredients
2

tablespoons

mayonnaise

1

large

egg

beaten

1/2

teaspoon

honey mustard

1/2

teaspoons

Worcestershire sauce

1/4

teaspoon

hot sauce

I use Sriracha

3/4

teaspoon

seafood seasoning [i.e.

Old Bay®]

1

pound

fresh

cleaned Dungeness crab meat

10

butter crackers

[i.e.,Ritz or Keebler Club], finely crushed

1

cup

fresh bread crumbs

or more

1/4

cup

butter

for frying

Lemon wedges

for serving
Instructions
In a medium bowl, combine mayonnaise, egg, mustard, Worcestershire sauce, hot sauce, seasoning and cracker crumbs.

Very gently the crab meat into the wet ingredient mixture, taking care to not break up the crab meat too much.

Cover and chill for at least 1 hour in the refrigerator.

Using a 1/4 cup measuring cup, shape the crab mixture into 8 lightly packed patties, each about 3/4" thick.

Coat each crab cake lightly with fresh bread crumbs. [See Note]

In a heavy skillet, melt just enough butter to thoroughly coat the bottom of the pan. (Do not overheat the skillet or you run the risk of burning the butter.)

Gently place the crab cakes in the pan and cook over medium heat until golden brown and heated through, 3 - 4 minutes per side. (Do not crowd the pan! It is best to fry the crab cakes in batches, adding more butter to the pan as needed.)

Briefly transfer the crab cakes to a cooling rack to drain while you fry the next batch and/or prepare the plates.

Sauce plates and arrange crab cakes on top, or serve cakes on a bed of greens with the sauce on the side.
Notes
The patties will be very fragile. I find that, instead of putting the crab cakes into a plate or bowl of bread crumbs to coat them, it works better to hold a crab cake in your hand and pat the bread crumbs on top, then flip it over and do the same on the other side.
FRESH BREAD CRUMBS: I make these using the Chopper Attachment on my immersion blender. It takes 2-3 slices of bread to make enough for one batch of crab cakes.
Nutrition
Serving:
1
crab cake
|
Calories:
120
kcal
|
Carbohydrates:
6.1
g
|
Protein:
9.9
g
|
Fat:
6.1
g
|
Saturated Fat:
2.8
g
|
Cholesterol:
55
mg
|
Sodium:
254
mg
|
Potassium:
174
mg
|
Fiber:
0.3
g
|
Sugar:
0.5
g
|
Calcium:
36
mg
|
Iron:
1
mg
This website provides approximate nutrition information for convenience and as a courtesy only. You are solely responsible for ensuring that any nutritional information provided is accurate, complete, and useful.
Dungeness crab… is sheer, unadulterated crab heaven.
The Theory and Practice of Cooking, James Beard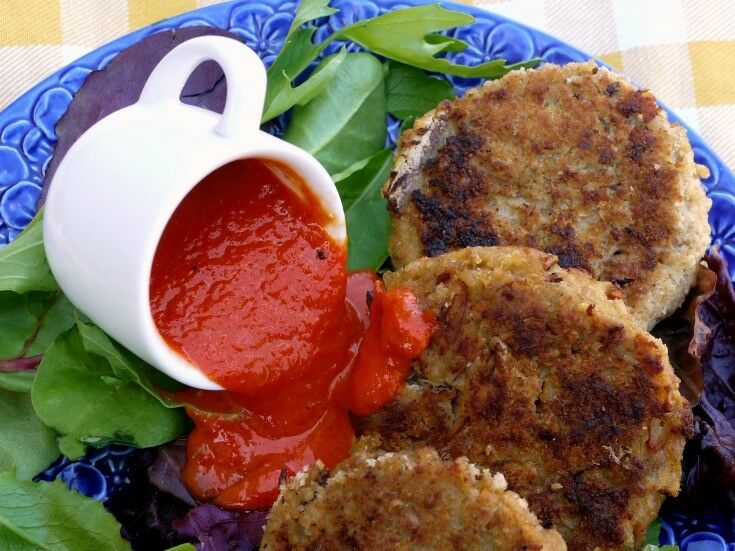 Crab Season
Crab season in Oregon runs December through August, during which time you can find fresh, whole crabs cooked and ready to go at just about any supermarket seafood counter or specialty seafood market throughout the Pacific Northwest. For additional information on Oregon crabbing, including more tasty recipes, visit the Oregon Dungeness Crab Commission.
Roasted Red Pepper Sauce
Print Recipe
Pin Recipe
Instructions
Cut the red pepper in half and remove seeds and stem. Brush both sides with olive oil. Place on a foil lined baking sheet.

Place oven rack 4-5" away from heating element. Place baking sheet in the oven and broil the pepper for 8-10 minutes, turning over about half way through. The pepper skin will char.

Remove broiled pepper from oven and let set for a few minutes until it is cool enough to handle.

Peel away as much of the pepper skin as possible. (Don't worry if some remains, It's all going to get pulverized anyway.)

Place pepper along with the remaining ingredients into a small blender cup and process until smooth.

Serve hot or cold. Keeps in fridge for about a week.
This website provides approximate nutrition information for convenience and as a courtesy only. You are solely responsible for ensuring that any nutritional information provided is accurate, complete, and useful.

THANK YOU so much for being a faithful reader and supporter
of The Good Hearted Woman. ? Be sure to PIN this post!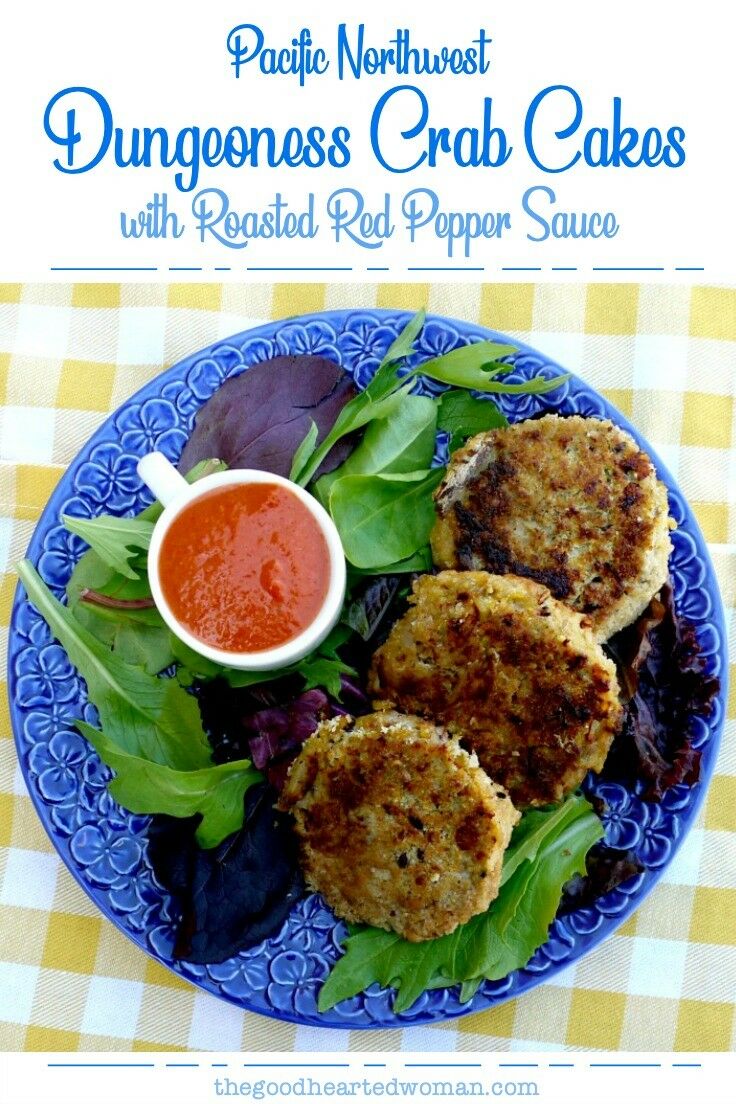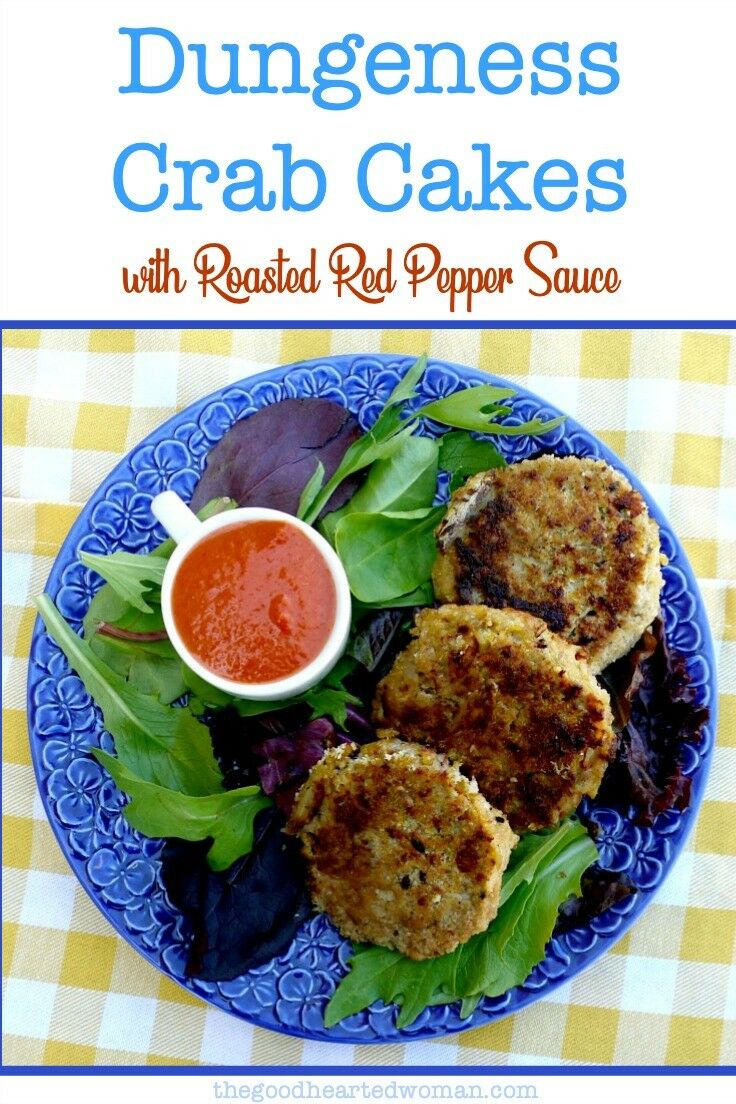 Disclosure: This post may contain affiliate links, which means we may receive a commission if you click a link and purchase something that we have recommended. While clicking these links won't cost you any extra money, they do help keep this site up and running. As always, all opinions and images are my own. Please check out our disclosure policy for more details. Thank you for your support!