Looking for a cozy, meaningful gift for someone special? Check our personal list of unique, affordable Etsy gift ideas - presents they will love and you'll feel good about giving.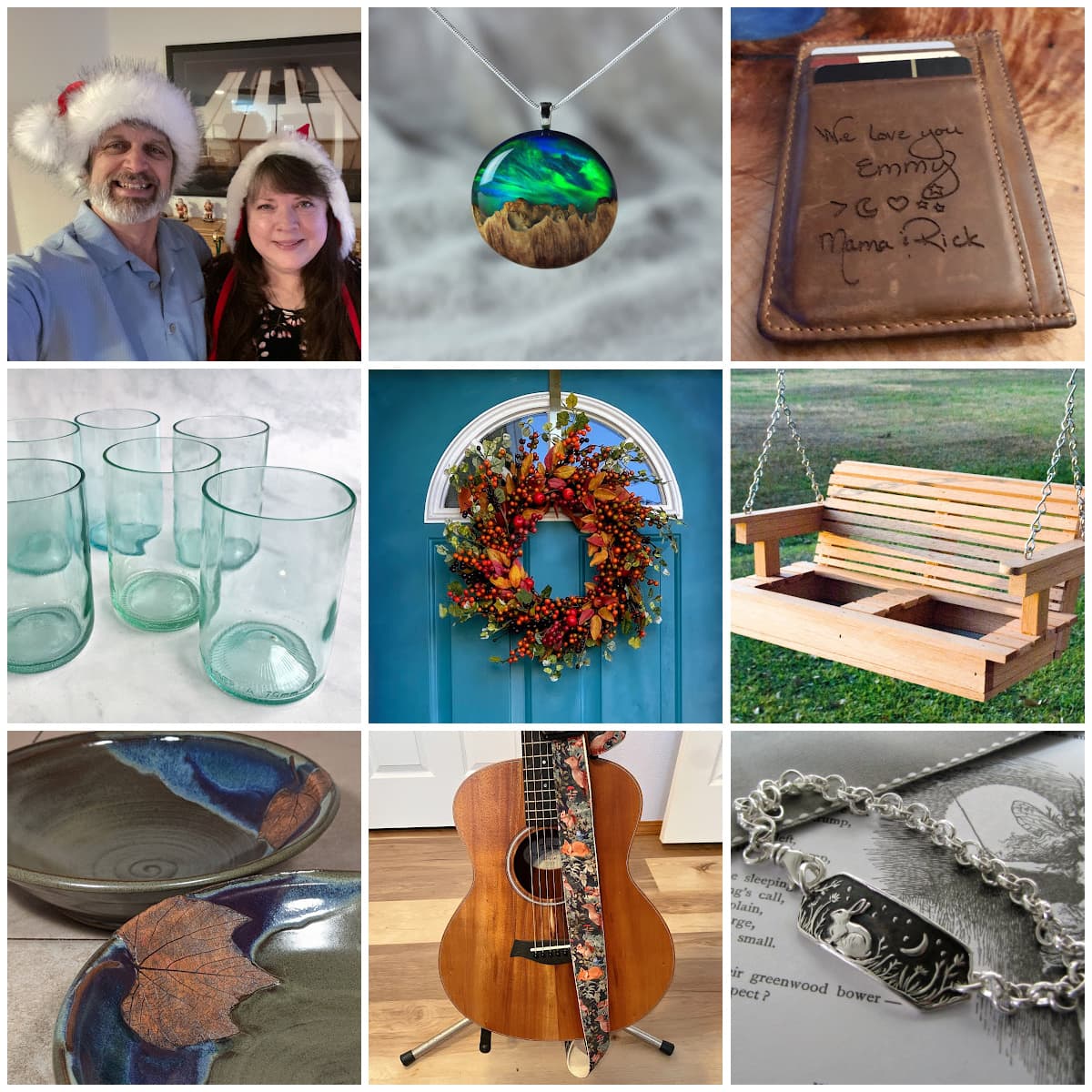 Giving a handmade gift is one way to make someone feel special, and let them know you have been thinking of them. But sometimes you lack the time, knowledge, or resources to make a handmade gift yourself. That's where Etsy comes in.
Mr B and I both love shopping for gifts on Etsy. We find unique, affordable items with a cozy, personal feel; gifts we feel good about giving.
Our picks on this list are all based on our personal purchases. A seller is listed only if (a) we have done business with them directly, (b) we loved our purchase, and (c) the entire process was a positive experience all around.
We've purchased at least one item from every shop on this list, and while we can't promise your experience will be the same as ours, we can attest to the quality of the products and service that we received.
Happy Gifting!
2022 Handmade Holiday Gift Guide
For each Etsy shop listed, we've included what we purchased and for whom, and in most cases included a picture of our purchase as well.
Every seller listed has many more beautiful items in their shop than the one we've shown, and we encourage you to click thru and shop around to see what they all have to offer!
Looking for something completely different? You can find more wonderful gift ideas for everyone on your list on Etsy's Gift Guide.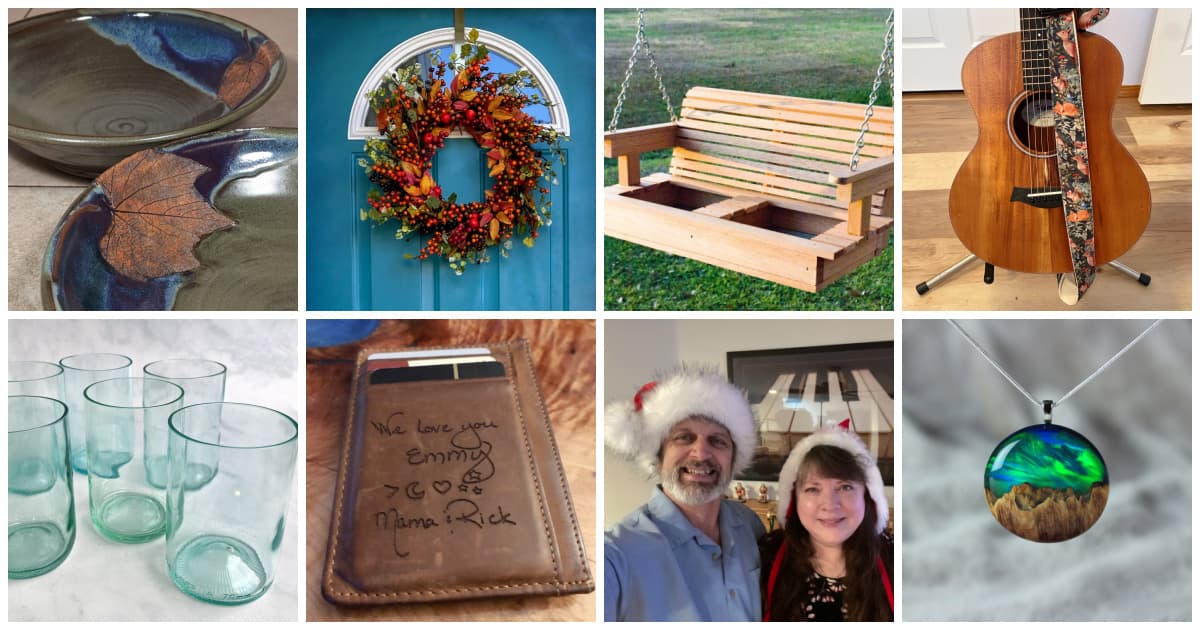 Be sure to check out our Gifts for Grads and Last Minute Gifts for Grown-ups, too!
Thank you for visiting the Good Hearted Woman. Remember to bookmark this site, and come back soon!