Buffalo, Wyoming is a friendly, charming Old West town, tucked into the foothills of the Big Horn Mountains. Whether you visit for the stunning scenery, the frontier history, or the music and cultural events, you will find in Buffalo a hidden treasure on the edge of the vast Wyoming plains.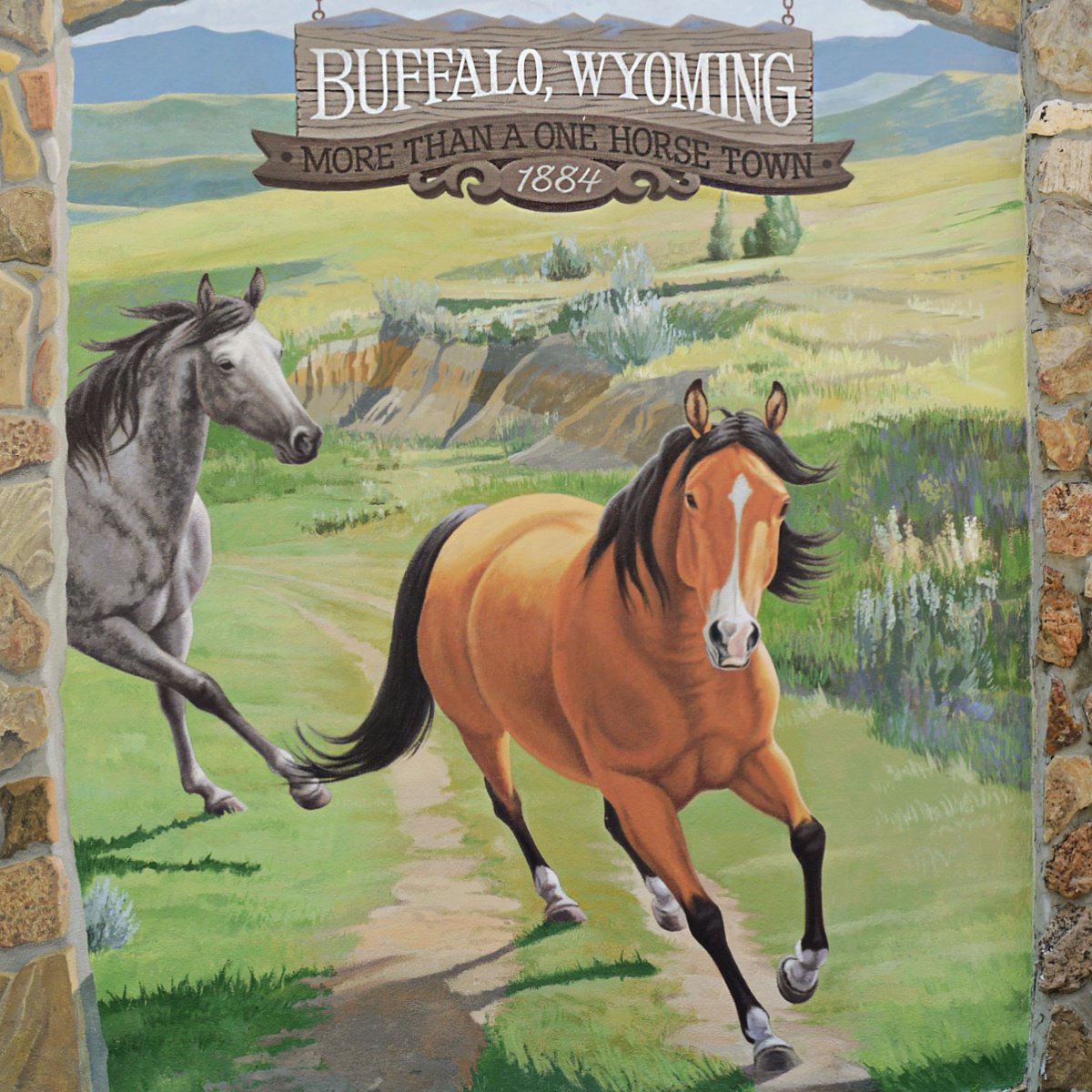 Mr B and I have visited Buffalo nearly every summer for over a decade now; and with each visit, we discover something new. We love the whole Old West vibe of the town: the people are friendly, and there is a surprising number of shops, galleries, and activities to enjoy there. Moreover, just a short drive from Buffalo takes you to spectacular scenery, frontier historical sites, abundant wildlife, and a multitude of outdoor recreation opportunities.
Jump to:
Historic Downtown Buffalo
Street Art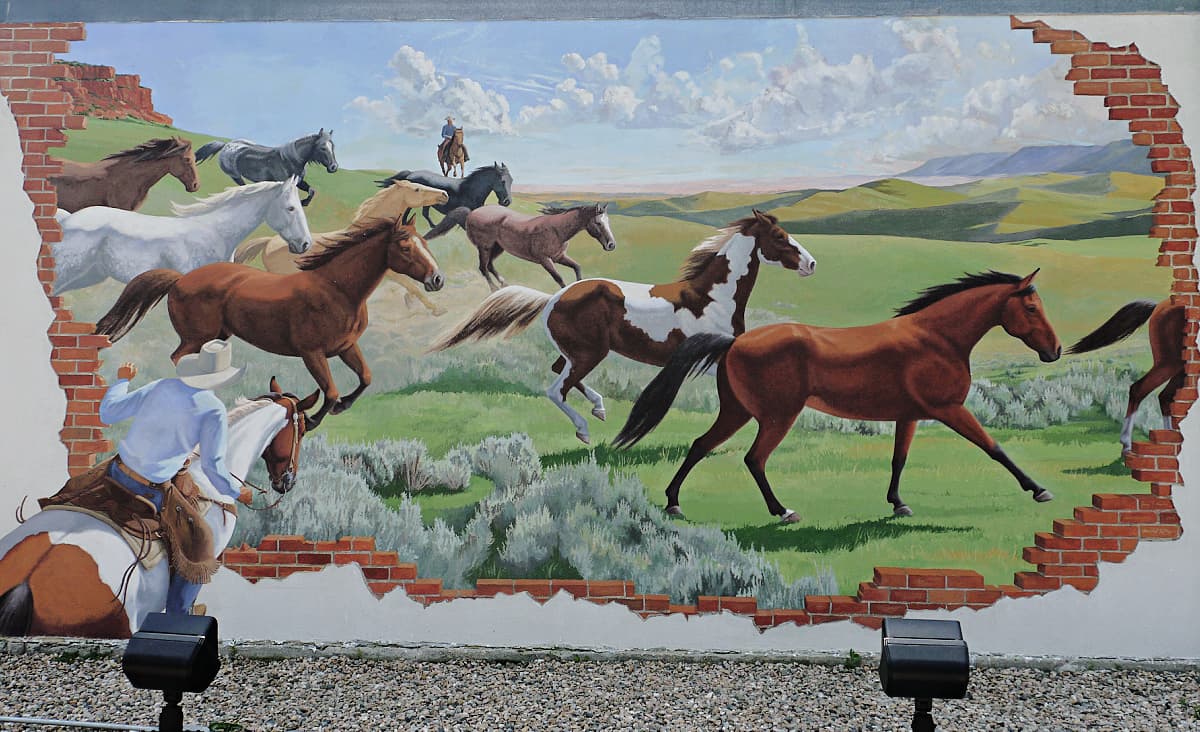 The first thing that stands out when you arrive in downtown Buffalo are all the colorful, large-scale building murals. The murals, all of which reflect the town's culture and history, are part of a long-term civic arts campaign.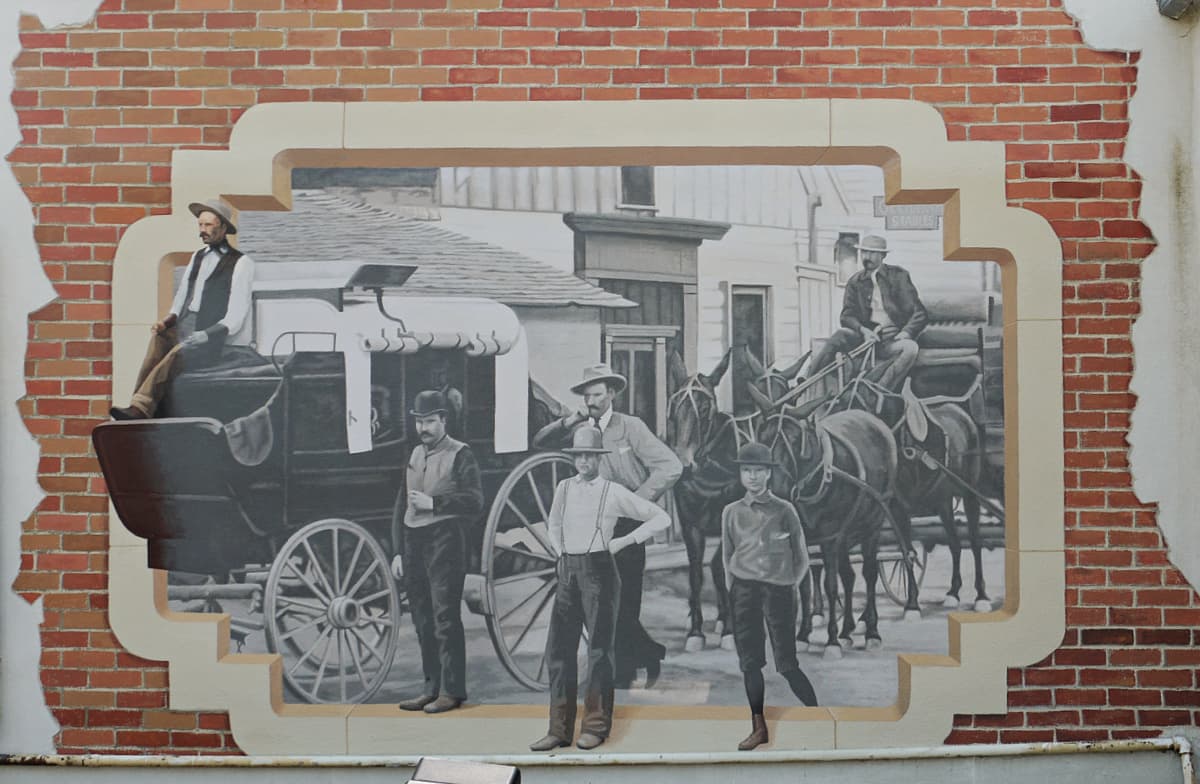 The four paintings at Crazy Woman Square in the heart of the downtown area were the first to be created; designed and painted by Aaron and Jenny Wuerker, and Marchel Kelly in 2012.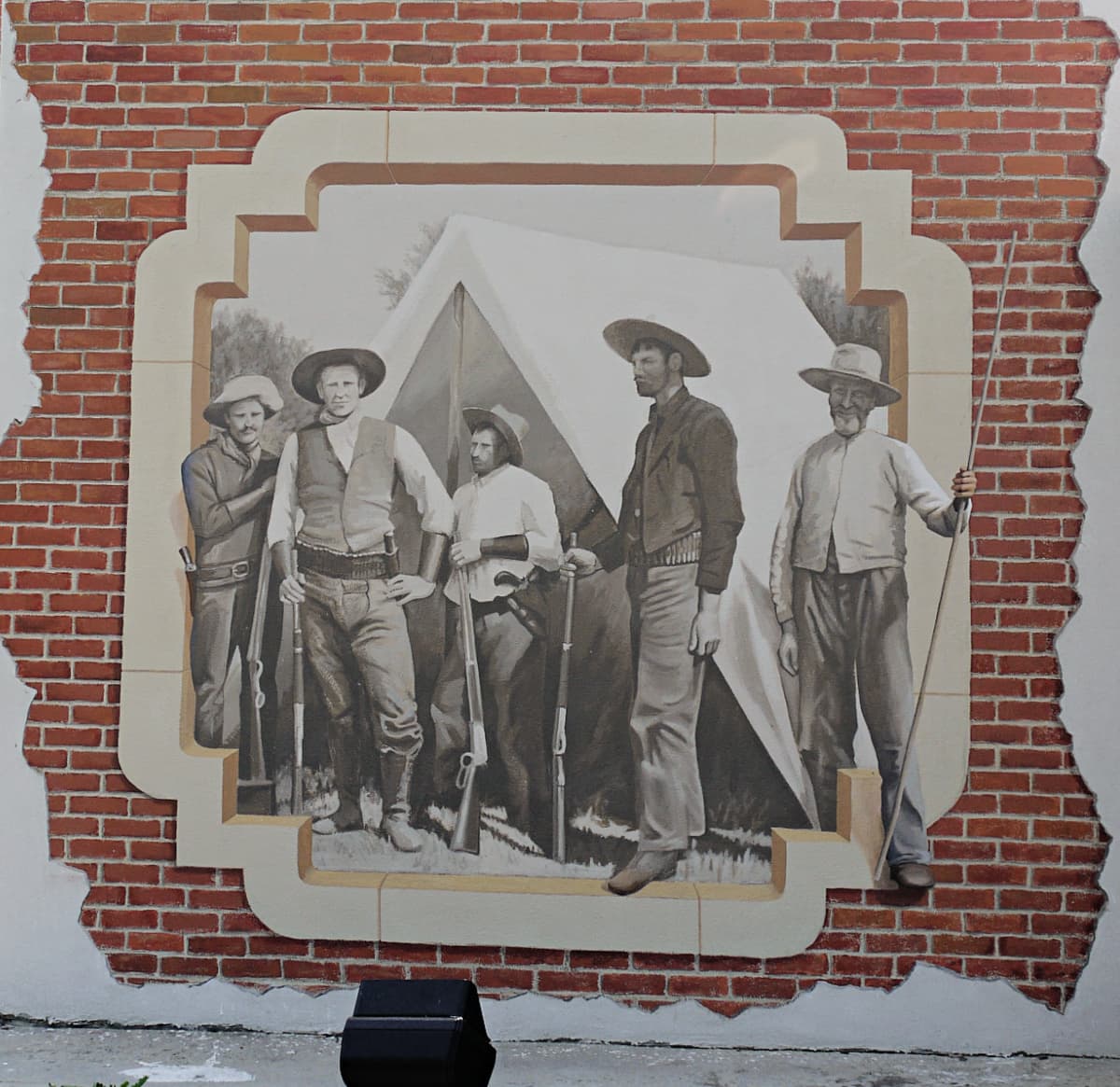 The following year, the same artistic trio spent two months painting an enormous mural that highlights Clear Creek, the stream that runs through the town, and the many natural resources and recreation opportunities the water brings with it.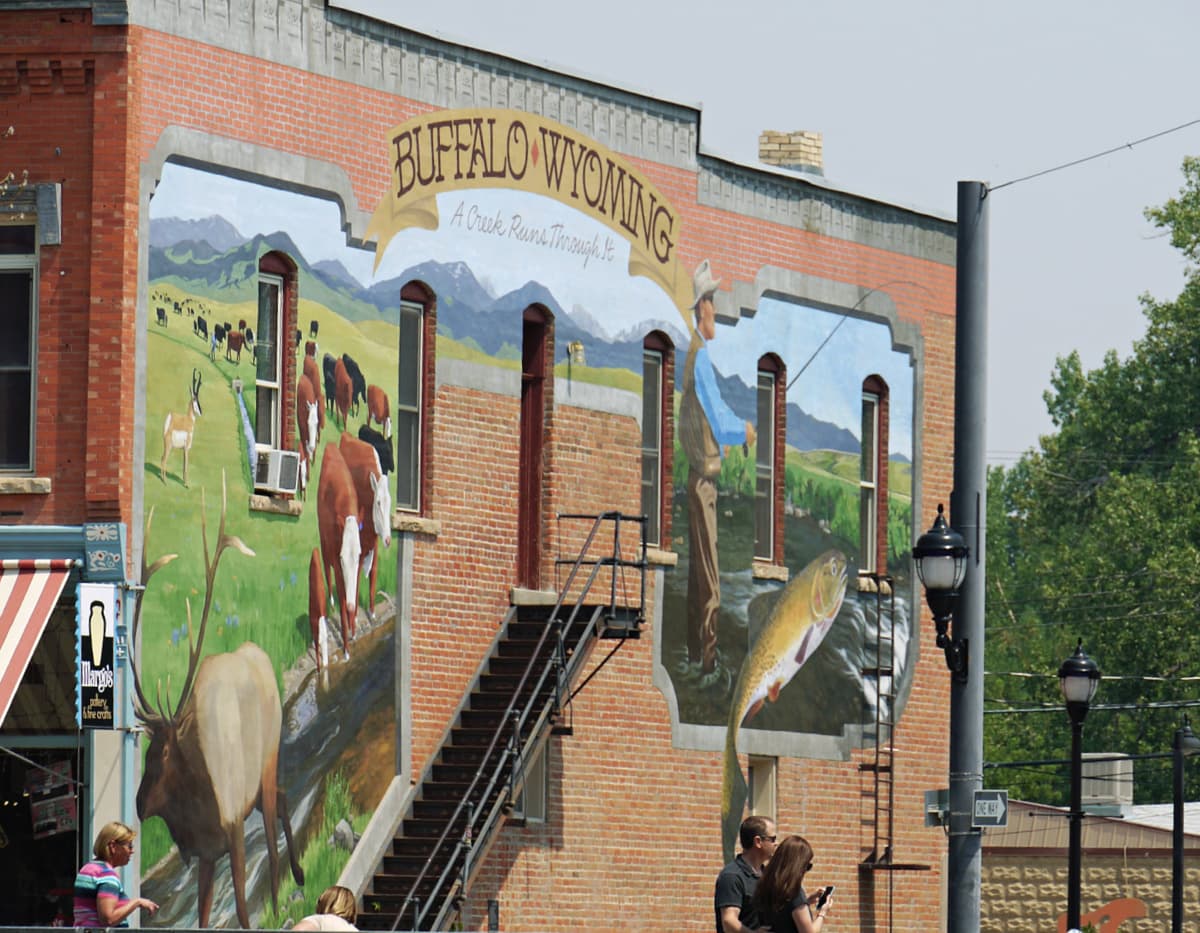 Tip: The Clear Creek Centennial Trail is a wheelchair-accessible path that stretches from downtown Buffalo to join a 3-mile unsurfaced road that leads to the base of the Bighorn Mountains.
Additional murals, including one recognizing the town as the inspiration for author Craig Johnson's popular "Longmire" books and TV series, have been created in recent years.
Historic Main Street
Buffalo's downtown Main Street is lined with more than a dozen historic buildings, the most prominent being the Occidental Hotel. Since it opened in 1880, this celebrated hotel has welcomed such notable and diverse guests as Teddy Roosevelt, Calamity Jane, Ernest Hemingway, and Robert LeRoy Parker and Harry Longabaugh (aka Butch Cassidy and The Sundance Kid).
The halls of the Occidental Hotel house a museum of Old West treasures, and curious tourists can spend hours reading and learning about the hotel's colorful history.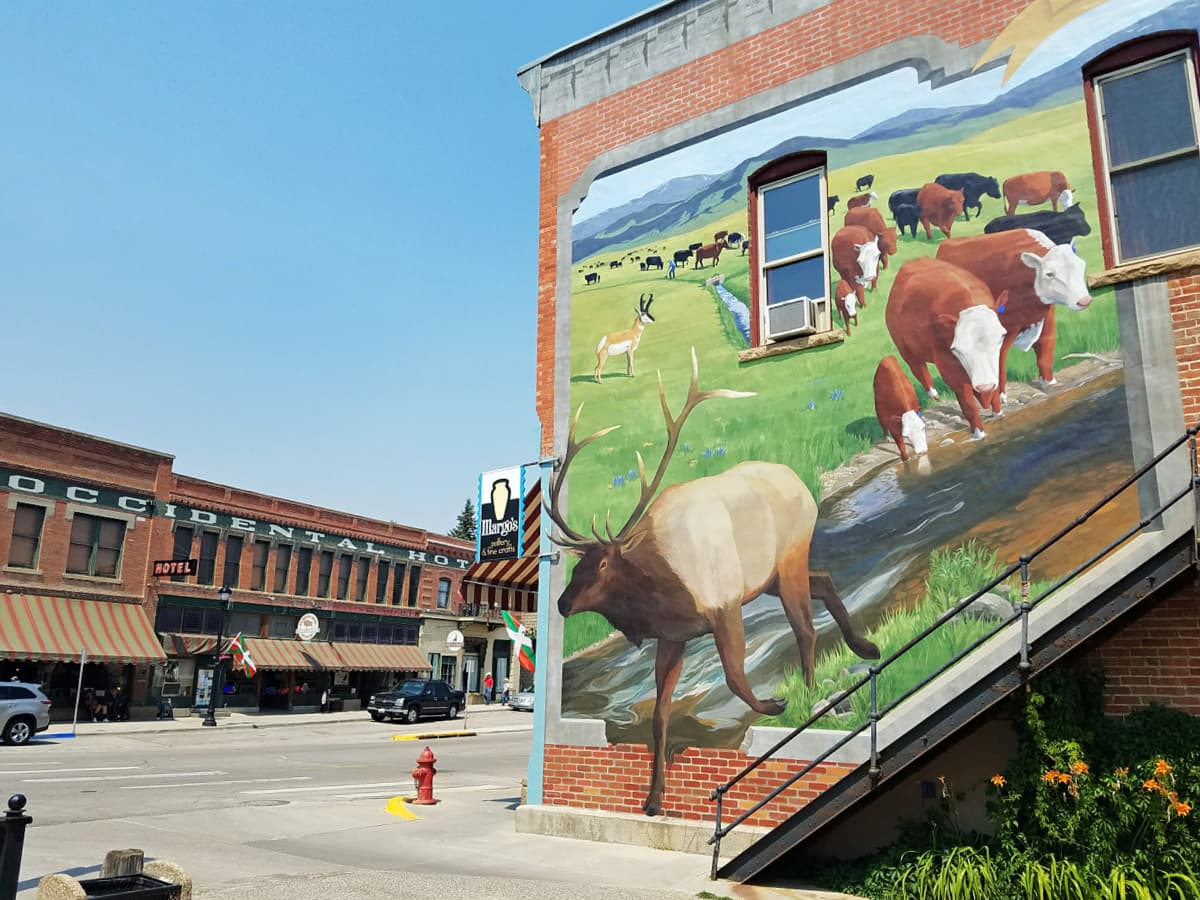 Basque Legacy
Many Basque settlers immigrated to Wyoming from France and Spain and became sheep ranchers. This bronze sculpture in downtown Buffalo commemorates their traditions and the work they do.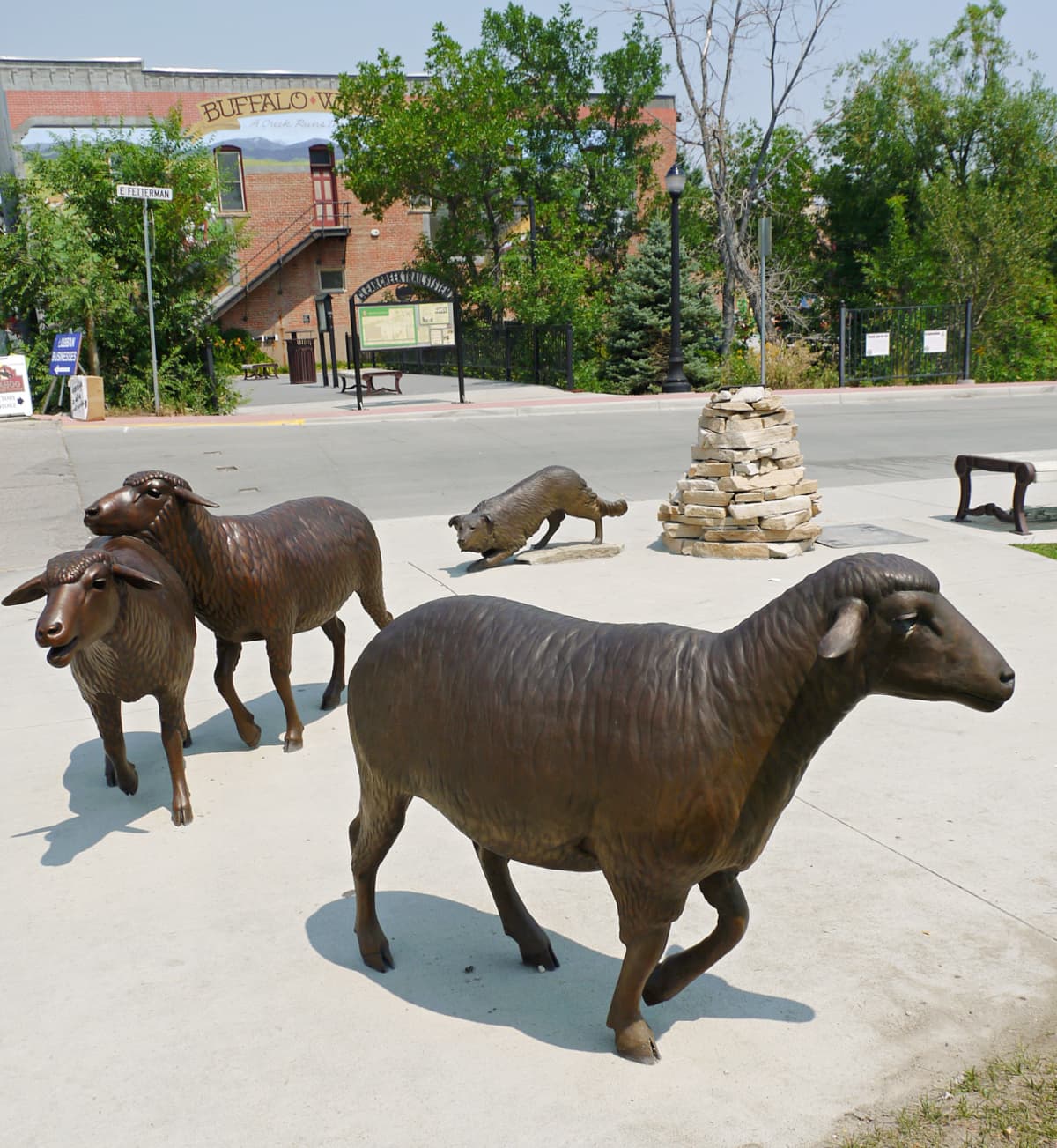 Things to Do in Buffalo
Live Music
Saturdays in the Square
Saturdays in the Square is a free summer concert series held on the Crazy Woman Square stage. Nationally and international touring bands perform, as well local artists from Buffalo, Sheridan, and Big Horn.
Mr B and I usually stay at a little AirBnB just a block from the Square, and can listen to the music from our front porch. In our experience, the bands have been talented and extremely entertaining.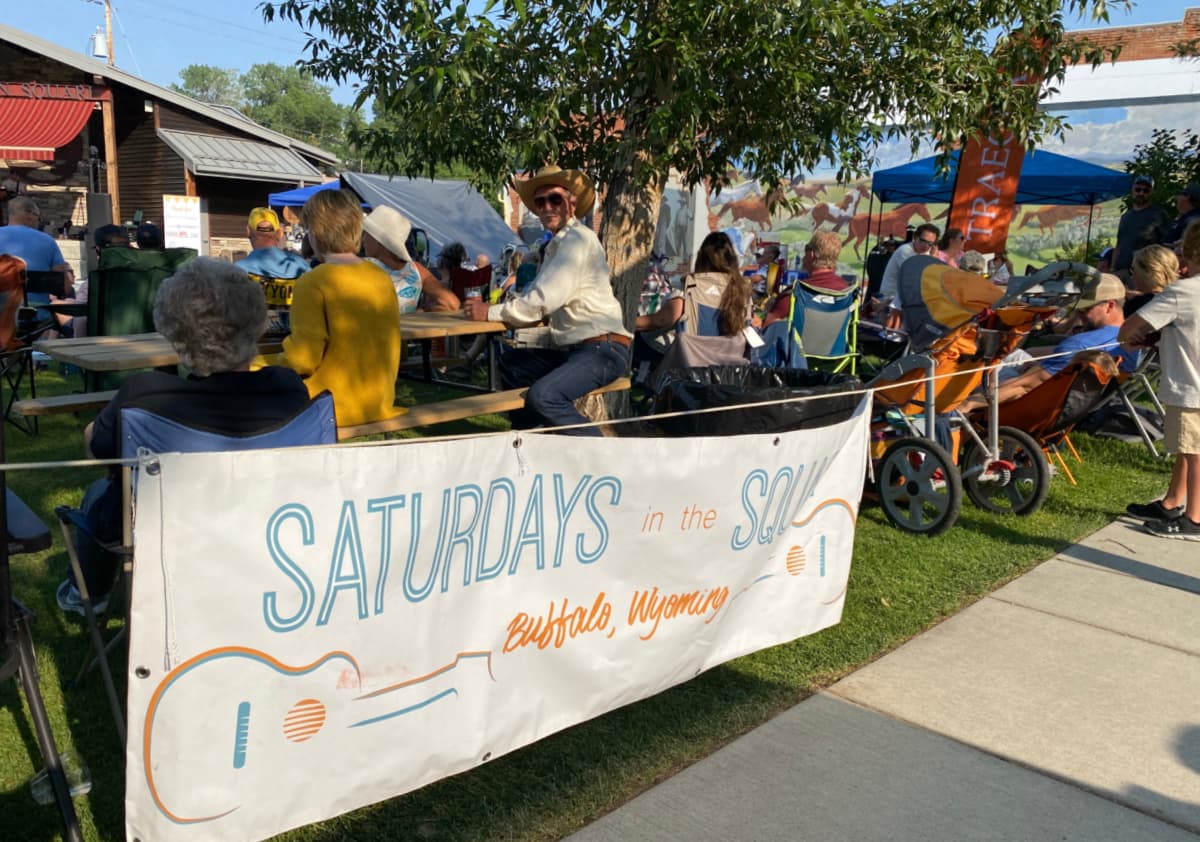 Thursday Night Jam at the Occidental
For nearly two decades, The Occidental has hosted a jam session every Thursday night for local musicians, featuring the best Bluegrass, Western and Folk music the town has to offer. The jam sessions are extremely popular, and by the end of the evening are often standing room only.
Tip: Wyoming hosts a number of summer music festivals across the state, including events in Casper, Rock Springs, Ten Sleep, and Jackson, among others.
Longmire Days
Mr B and I are big Longmire fans, and one year we were tickled find that our weekend in Buffalo coincided with their annual Longmire Days celebration.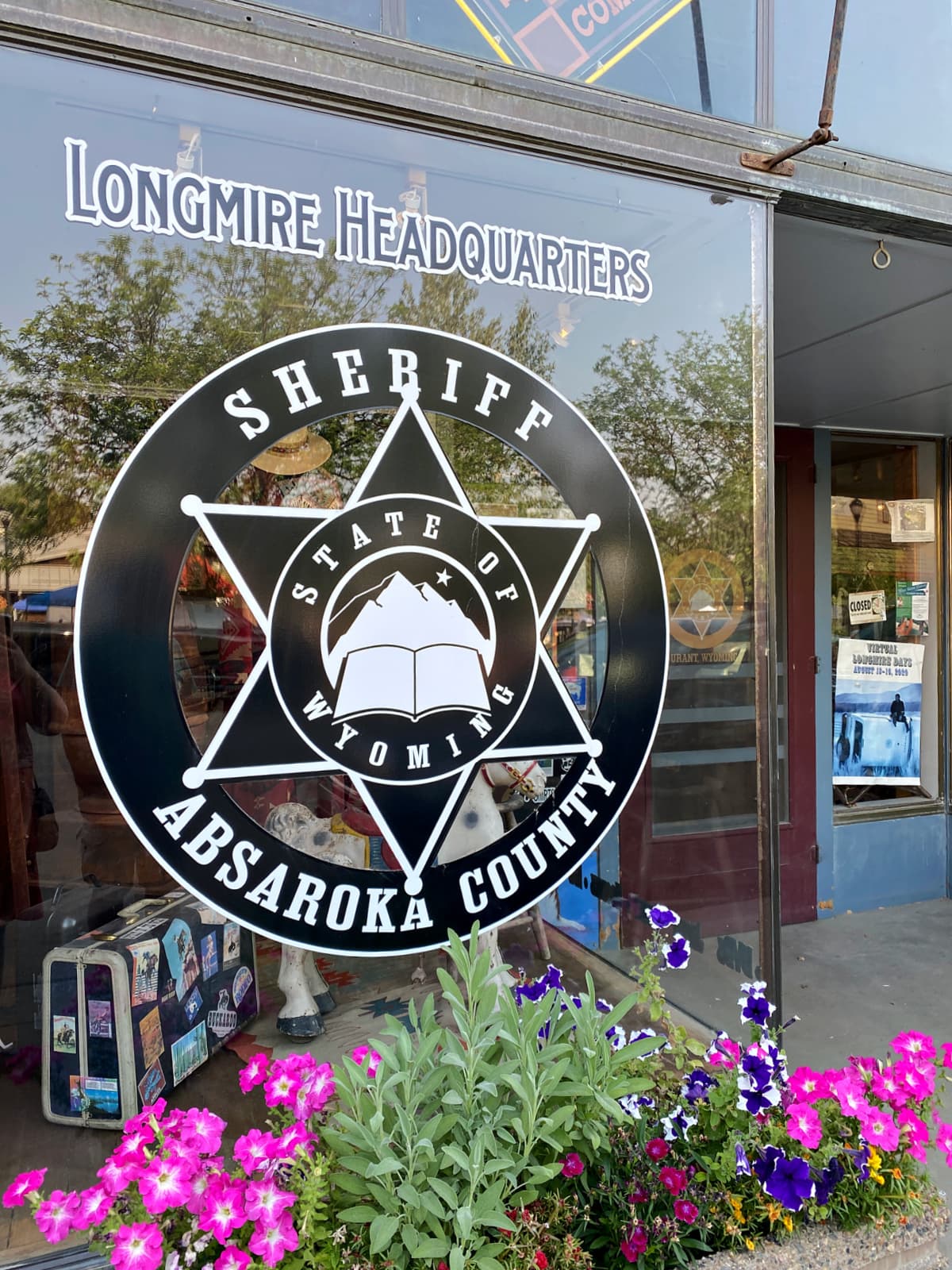 Longmire Days are the biggest annual event in town, hosting about 10,000 visitors a year and more than doubling the population of Buffalo. In Craig Johnson's popular Longmire books, the fictional town of Durant is based on the town of Buffalo, and the whole town transforms for the festival.
During Longmire Days, fans can tour Walt Longmire's office and take selfies with his Ford Bronco, eat a homestyle meal at the Busy Bee (next to The Occidental), and attend autograph sessions where they can meet the author of the series as well as virtually every actor featured on the show.
Outdoor Recreation
There are tons of outdoor recreation opportunities in and near Buffalo. Summer activities include hiking and backpacking, boating, fishing, mountain biking, golfing, and horseback riding. Skiing, snow-mobiling, snow-shoeing, hunting, and ice-fishing are among the list of Wyoming's winter activities.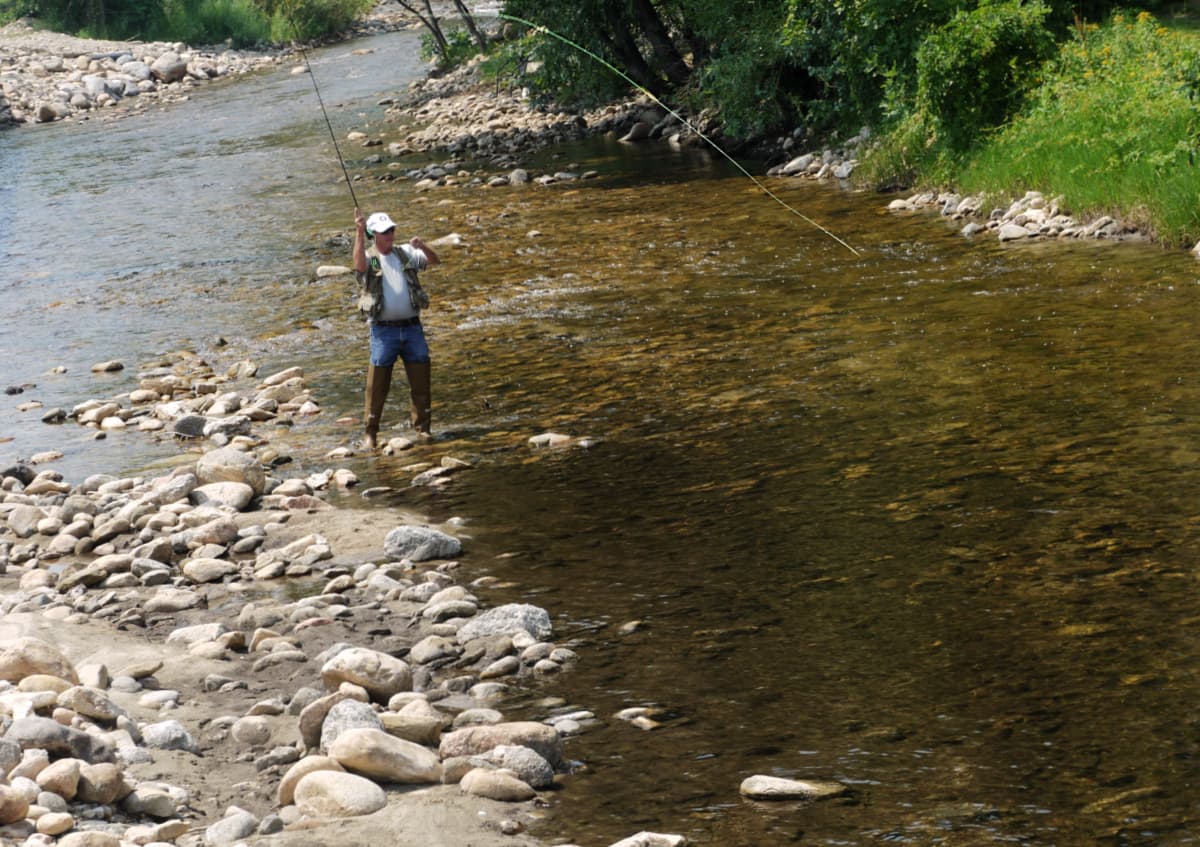 On one summer trip, we watched this guy fly-fishing in Clear Creek, right in the middle of town!
Places to Eat in Buffalo
Southside Grill
The Southside Grill is our new favorite hangout in Buffalo! On a recent visit, we spent a few hours there, noshing on fried green tomatoes and enjoying a couple glasses of draft Cold Smoke (Mr B's all-time favorite beer).
Southside's menu is strong on comfort classics like chicken fried steak and jambalaya, as well as thick, meaty sandwiches, hearty entree salads, and house smoked brisket.
The wait-staff at the Southside Grill were efficient, friendly, and attentive, and while we were there, we enjoyed a wonderful conversation with a bright young bartender named Nicole. (Go knock on that door, Nicole!)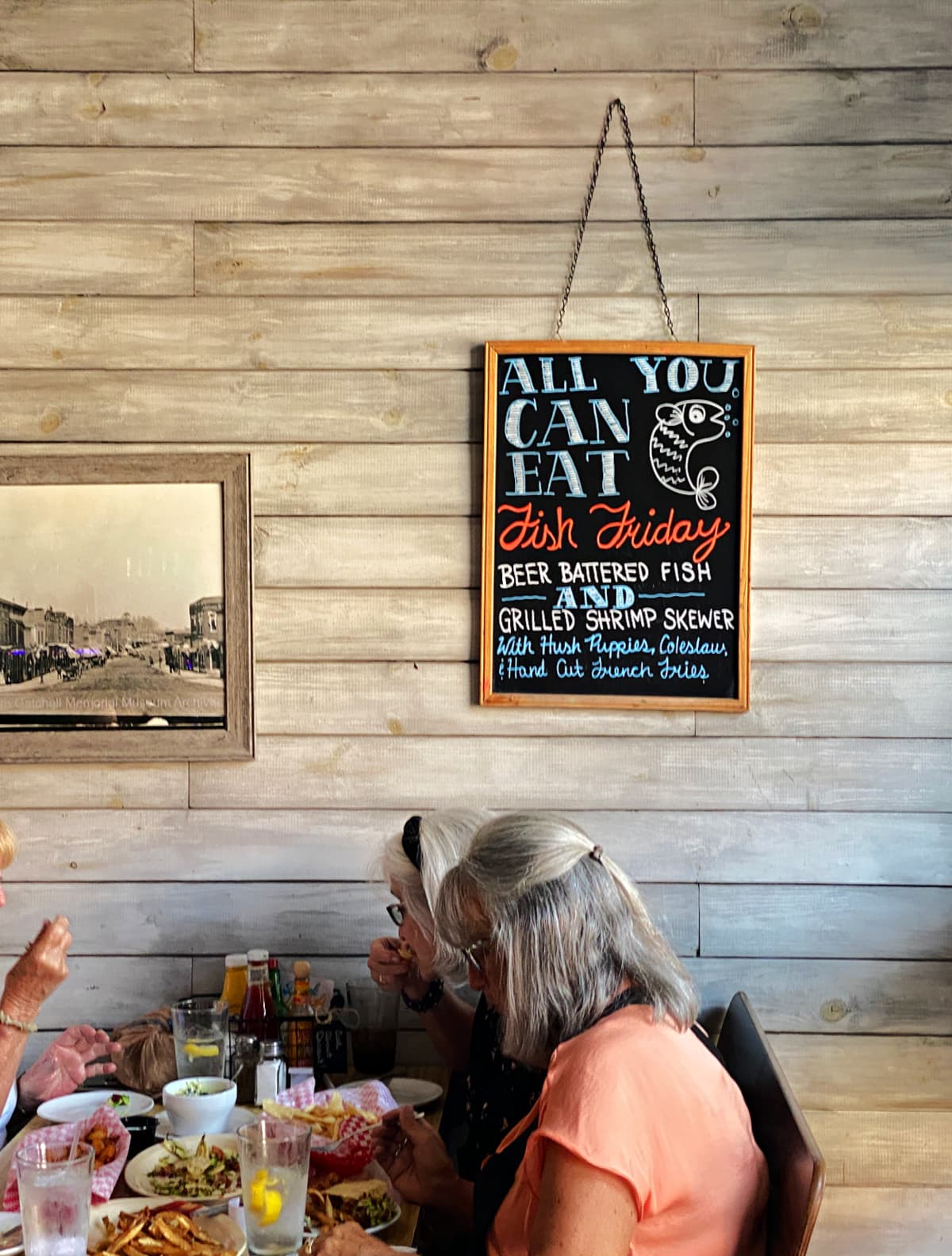 Dash Inn ("Where the Locals Eat")
Dash Inn bills itself as the place where the locals eat, and from what we saw, it's true. We stopped in about 1pm on a Friday afternoon, and it was packed; mostly with hot, work-weary Buffalonians, plus a few straggling tourists like us.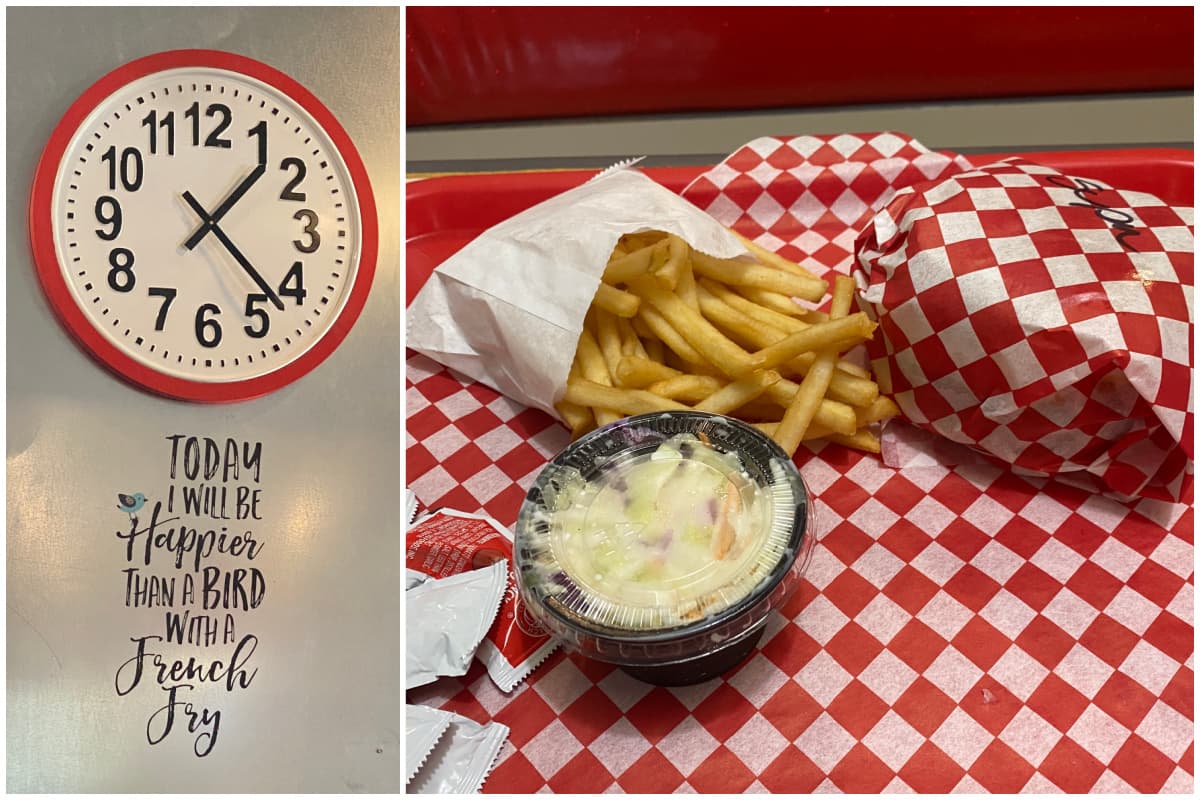 The retro-style diner features dine-in, drive-thru, and takeout service, and serves up a wide variety of classic diner fare: burgers, sandwiches, fried chicken, smoked ribs, Mexican food, and ice cream treats.
The service was friendly, the food good, and the prices reasonable - exactly what you'd expect from a popular hometown diner. We topped our meal off with a creamy butterscotch malt: you really can't go wrong with a malt on a hot day!
Pie Zanos
The interior of Pie Zanos virtually breathes buffalo plaid and boot leather, so the fresh, seasonal, locally sourced, scratch-made menu is a bit of a surprise at first - a welcome surprise, to be sure!
Pie Zanos offers classic Italian comfort food and new spins traditional dishes, including a few good vegetarian options. Service is friendly and efficient, and the low sound level makes it easy to hold a conversation in the space.
(Read more about Pie Zanos here.)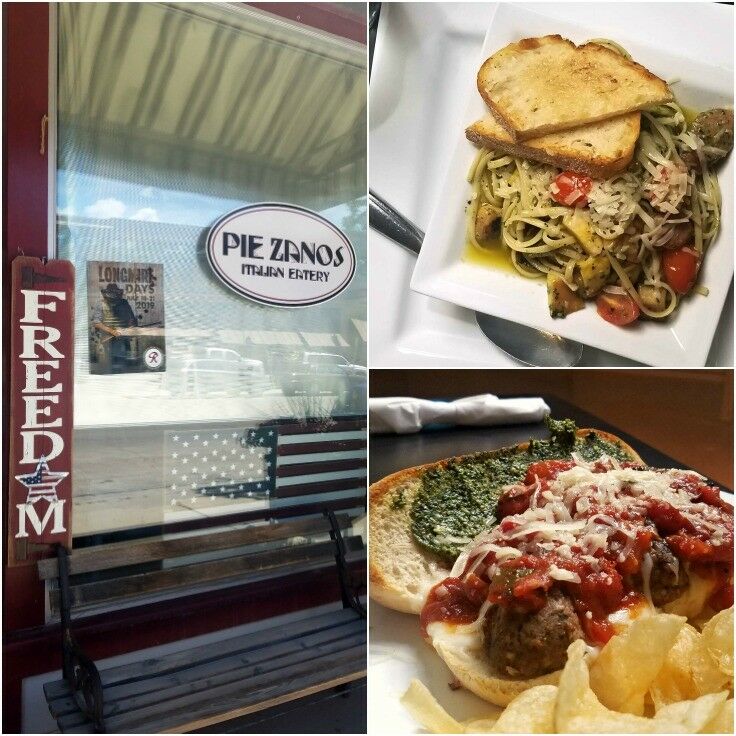 Occidental Saloon
The saloon, located on the first floor of the Occidental Hotel, is everything you expect (and more) from an Old West tourist stop.
Mr B and I have stopped into the Occidental Saloon a number of times over the years, but it's usually more for the air conditioning and the ambiance than the food. The food is decent and satisfying, and the service is always friendly and courteous; although on occasion, it is slower than dust settling on a breezy day.
(Read more about eating at The Occidental here.)
Wondering where to eat in Wyoming? Check out Where to Eat in Small Town Wyoming for more ideas.
Places to Stay in Buffalo
In addition to the Occidental Hotel, there are numerous hotels, motels, inns, and guest ranches in or near Buffalo from which to choose.
In recent years, Mr B and I have enjoyed staying at Creekside Cabins, located just off historic Main Street on North Side Creek next to Crazy Woman Square.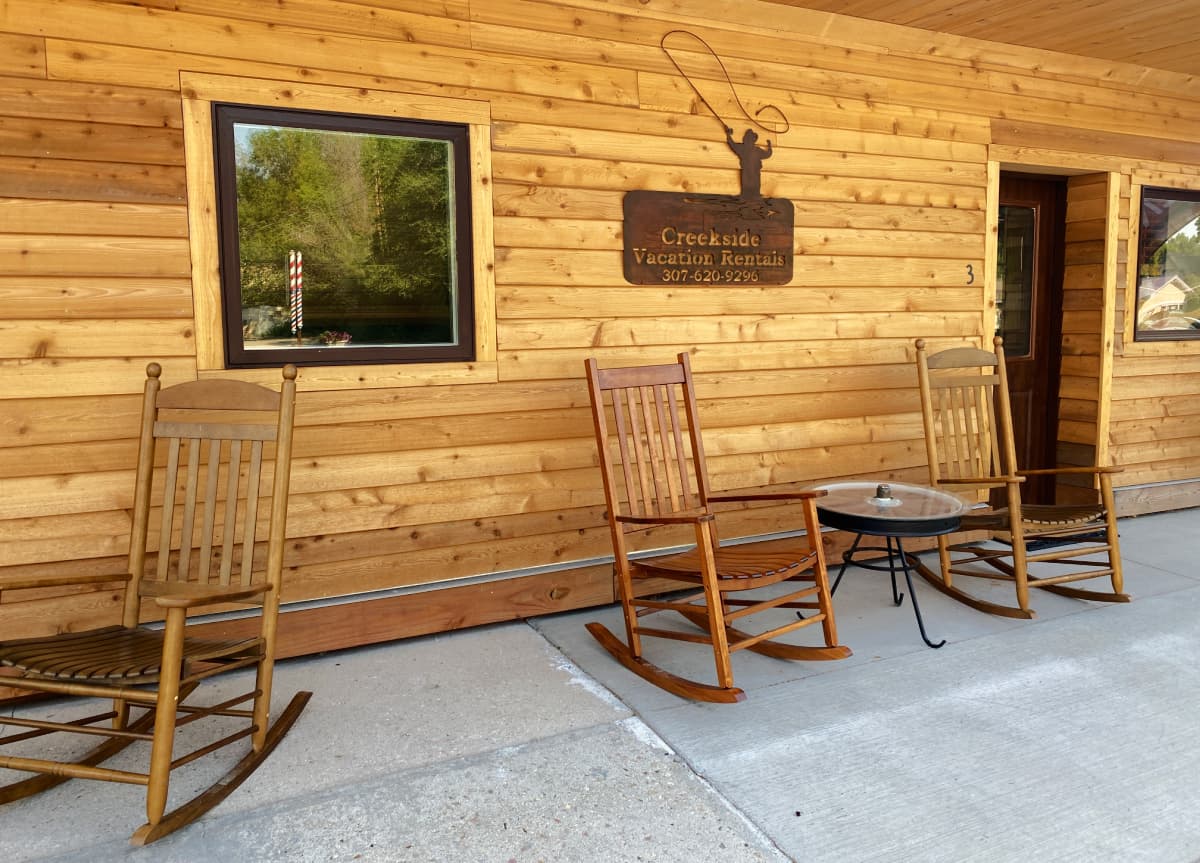 This beautiful little AirBnB is right in the heart of downtown, located within easy walking distance of shops, restaurants and saloons. The cabins are cozy, comfortable, and beautifully appointed.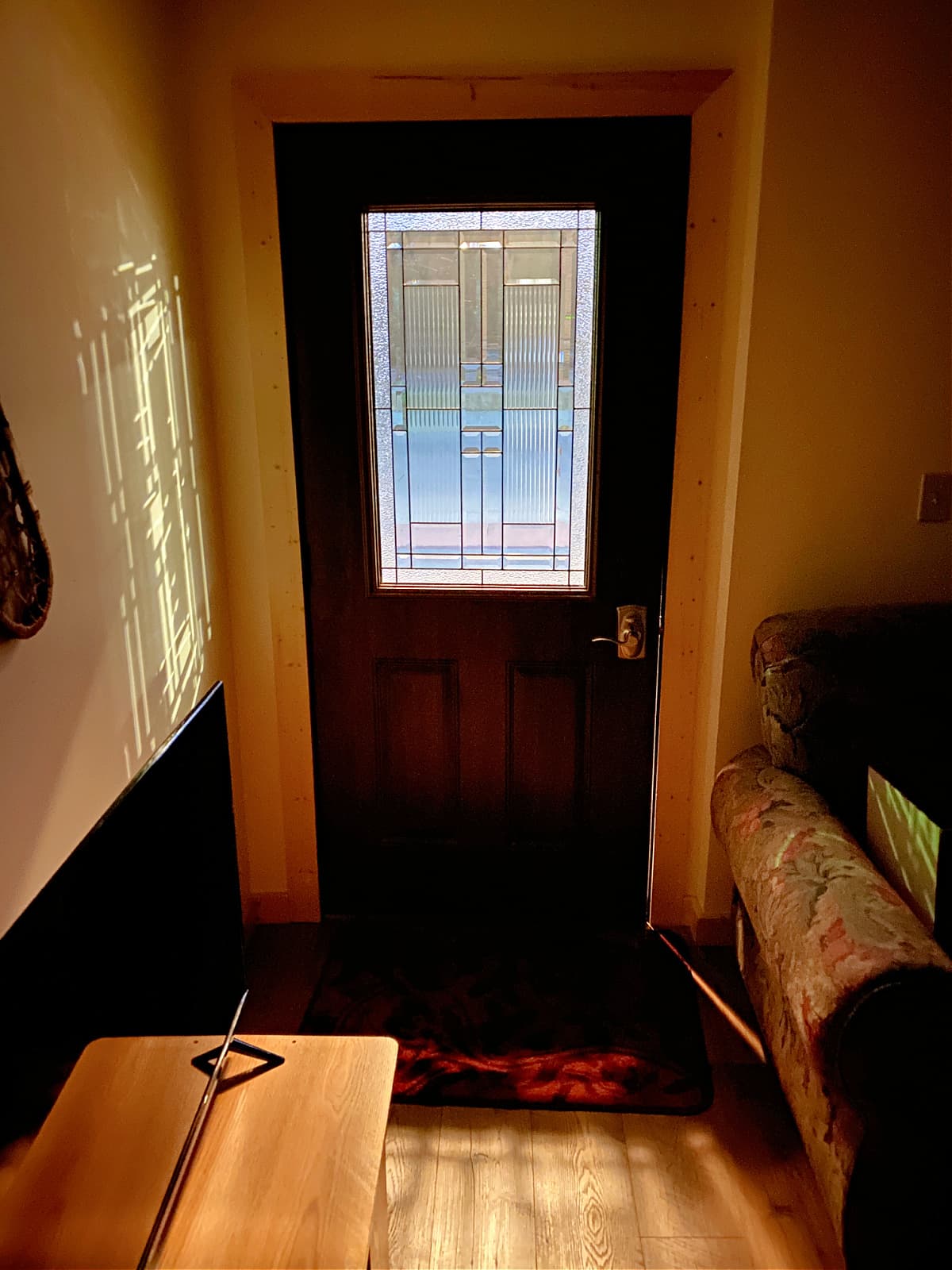 Buffalo Surprises
It seems like every time we visit Buffalo, something new surprises us. One year, we stumbled into the National Basque Festival. Held annually since 1979, the location of the festival rotates each year, and we were lucky enough to be in Buffalo at just the right time.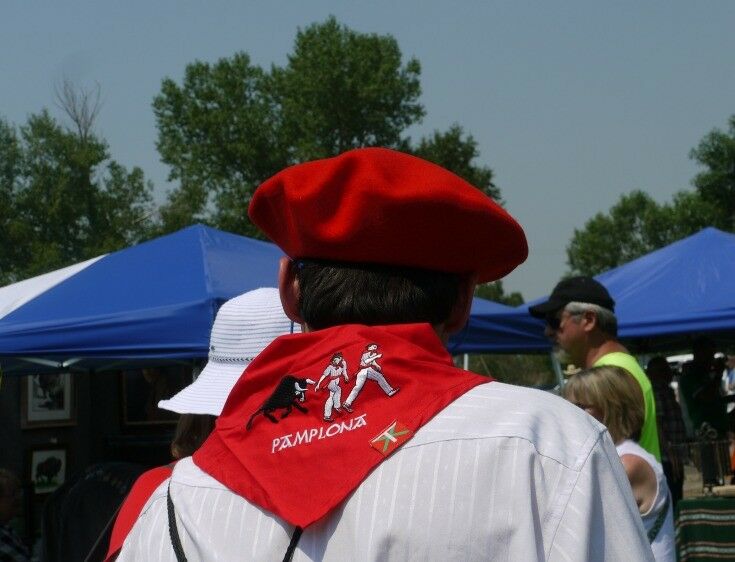 The Basque festival included traditional food, music, and dancing, with featured artisans and vendors all celebrating the Basque culture.
Another year, we drove into town at the height of the aforementioned Longmire Days, when Buffalo is a town bursting at the seams with curious fans decked out in Longmire swag.
We never know exactly what awaits us in Buffalo, but we know it will be a good time!
Beyond Buffalo
As I mentioned at the top of this post, more hidden treasures lay just beyond Buffalo, between the vast Wyoming plains and the mighty Big Horn Mountains.
Take the Scenic Route
Bighorn Scenic Byway – US Highway 16
A few years ago, Mr B and I took a day trip on the scenic highway from Buffalo to Ten Sleep and back. The landscape is stunning, and there are are many pull-outs along the way that allow you to get out and get a closer look.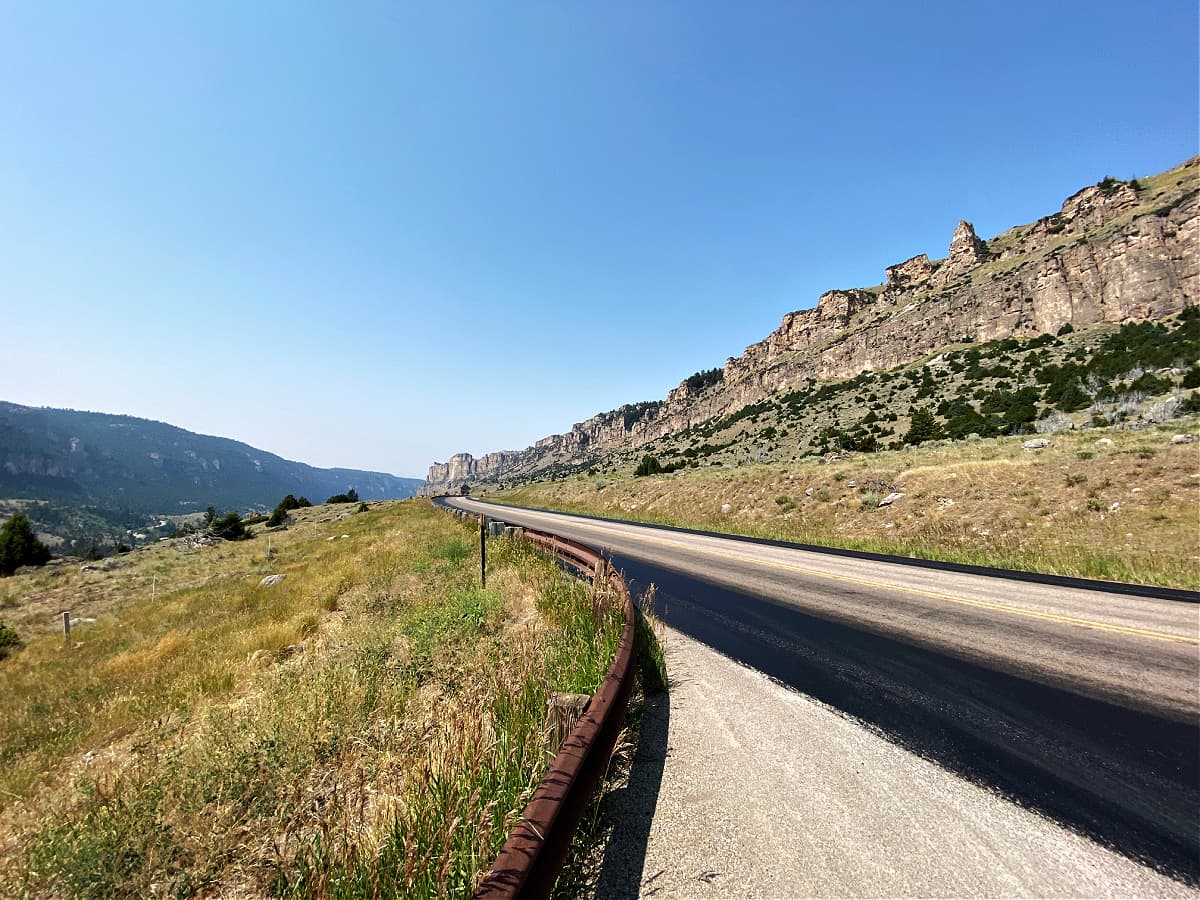 The Bighorn Scenic Byway is fully paved; safe and suitable for all vehicles.
Crazy Woman Canyon
If you are feeling more adventurous, you may want to explore Crazy Woman Canyon, a 1.5-3.5 hour drive (entrance to exit, depending on how much you stop) that begins just 30 minutes from Buffalo. We've yet to make the trip ourselves, but judging from the pictures I've seen of the drive, the scenery is spectacular.
Travel guides warn that unpaved road is narrow and steep in places, and your vehicle needs to have good ground clearance. (We were told the trip can be made be done with a regular car if you're careful, but Mr B's work van isn't a candidate.)
Explore Frontier History
Buffalo lies on the route of the Bozeman Trail. During the 19th century, this trail cut straight through the hunting grounds of several indigenous tribes, most of whom wished to protect their land. In turn, the U.S. Army built forts to protect white travelers, taking up arms against the resident Sioux, Cheyenne, and Arapaho. Many of these conflicts played out on sites near Buffalo.
Fetterman Battlefield
The Fetterman Battle Monument marks the site of one of the U.S. Army's worst defeat by indigenous groups, second only to their loss at Little Big Horn.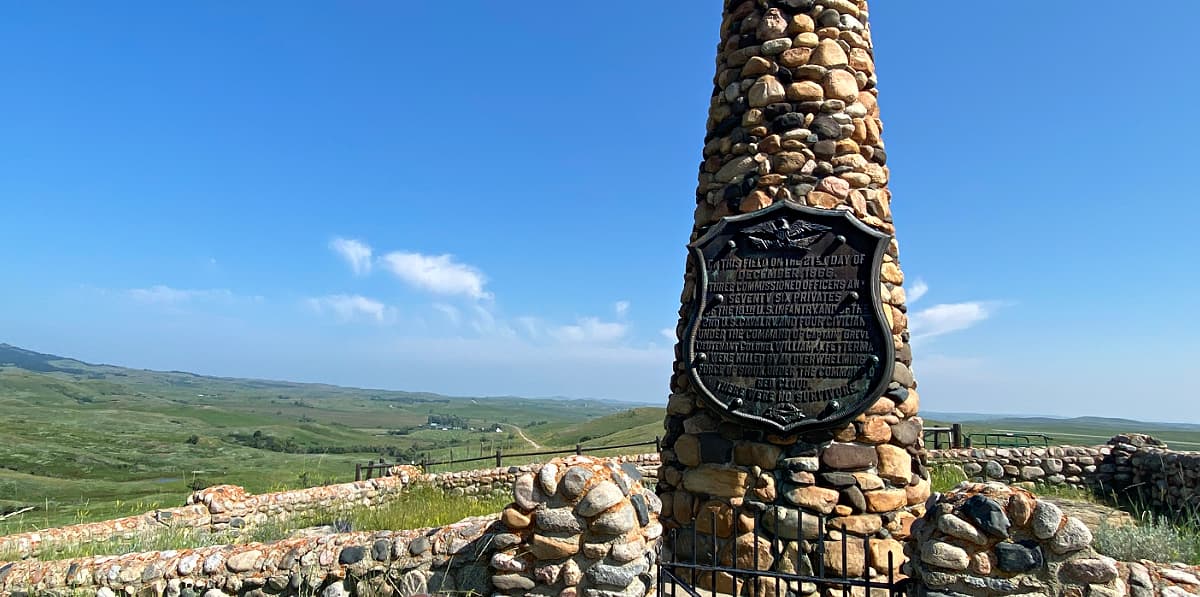 Visitors to the battlefield can retrace a three-mile trail across the battlefield. Lined with more than 30 interpretive signs, the trail highlights the story of the Fetterman conflict, as told from each sides' perspective.
Fort Phil Kearny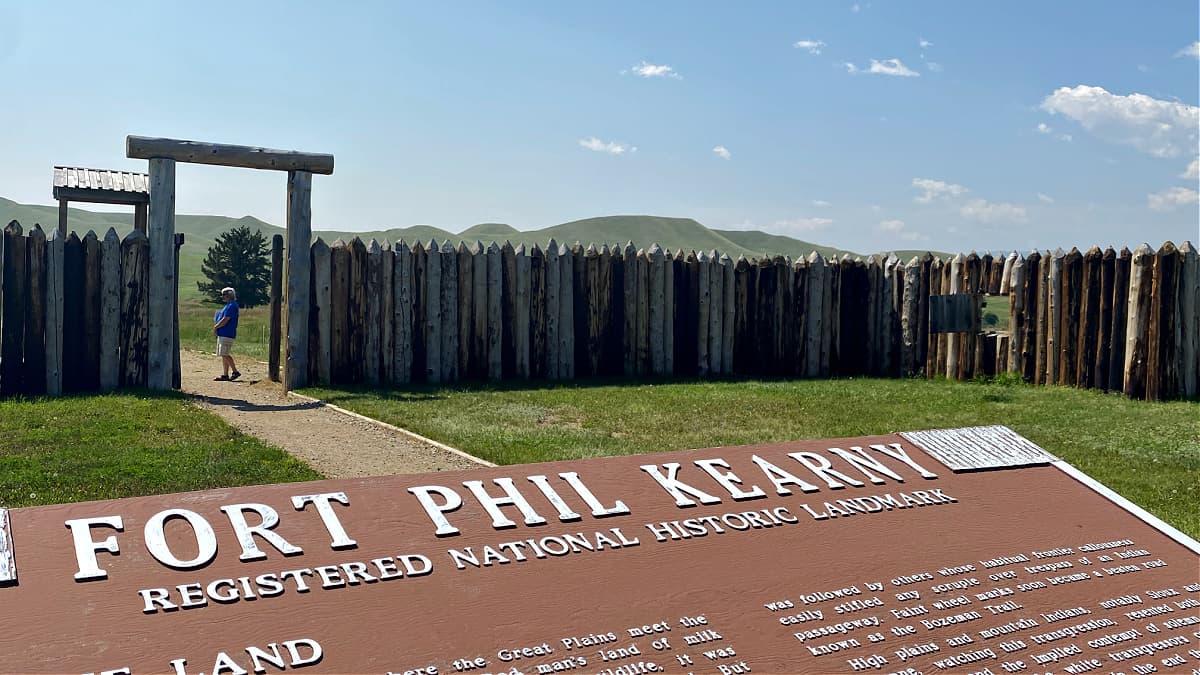 Visitors to Fort Kearny Interpretive Center learn about the content and context of the Indian Wars and Bozeman Trail, and experience the expansive grounds of the largest stockaded fort in the west.
Chili Recipes
Old West and Chili just kind of go together, don't you think? Here's a few of our favorite chilis for you to try!
More US Road Trips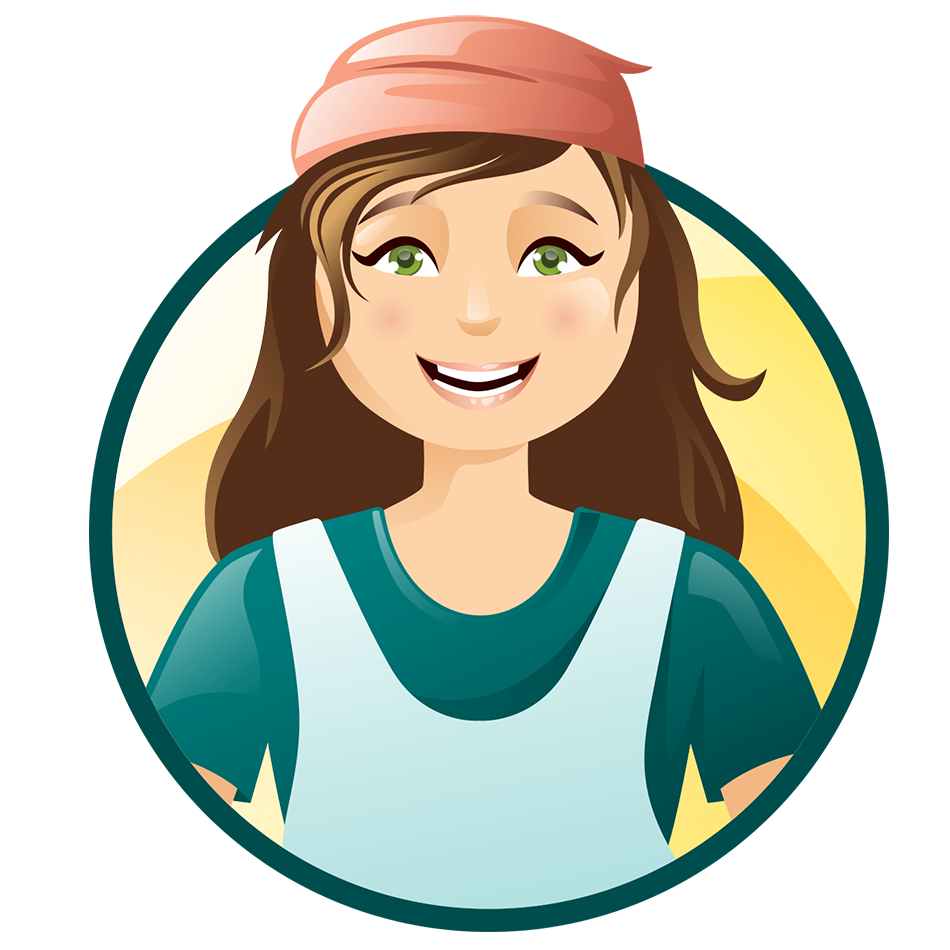 Thank you for visiting the Good Hearted Woman. Remember to bookmark this site, and come back soon!