The Deer Harbor Inn & Restaurant offers Orcas Island diners a locally-sourced menu of slow-food at its best.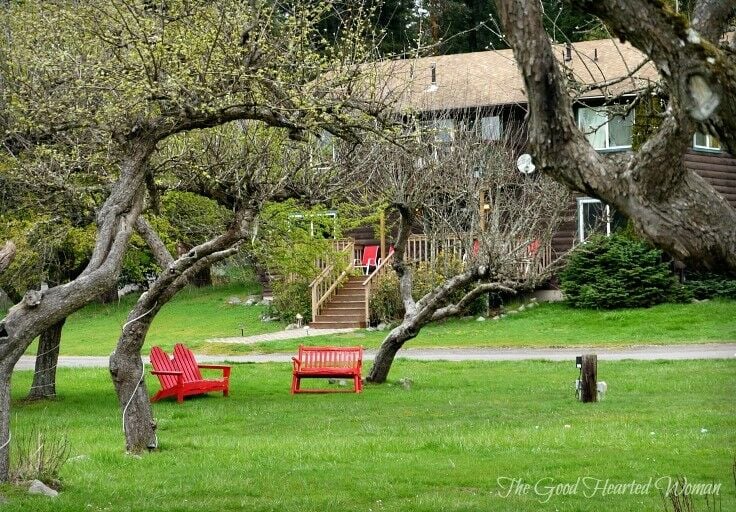 While we were on Orcas Island, we stayed at the Deer Harbor Inn, a small, casual, family-friendly resort (and I use the term very loosely here) that sits on a knoll overlooking the tranquil Harbor and majestic Mountains on the Olympic Peninsula.
The original Inn, built in 1915, now includes a handful of cottages and houses available for rent, as well as an eight-room log cabin lodge. Rooms in the Log Cabin Lodge, which is where we stayed, are comfortable and cozy, with private bathrooms, handmade log furniture, small fridge, coffee maker, cable tv, electric fireplaces. They share an outdoor Jacuzzi Hot Tub under the gazebo. (We stayed for four nights, and I'm pretty sure we were the only ones who used the hot tub the entire time.)
The Deer Harbor Inn has quite an interesting history, including a dance hall that served as the home court for the first basketball team on Orcas Island. (There is also an intriguing story that involves an unlikely connection between rhubarb and prohibition, which you can read about here. Since 1982, it has been owned and operated by the Carpenter family.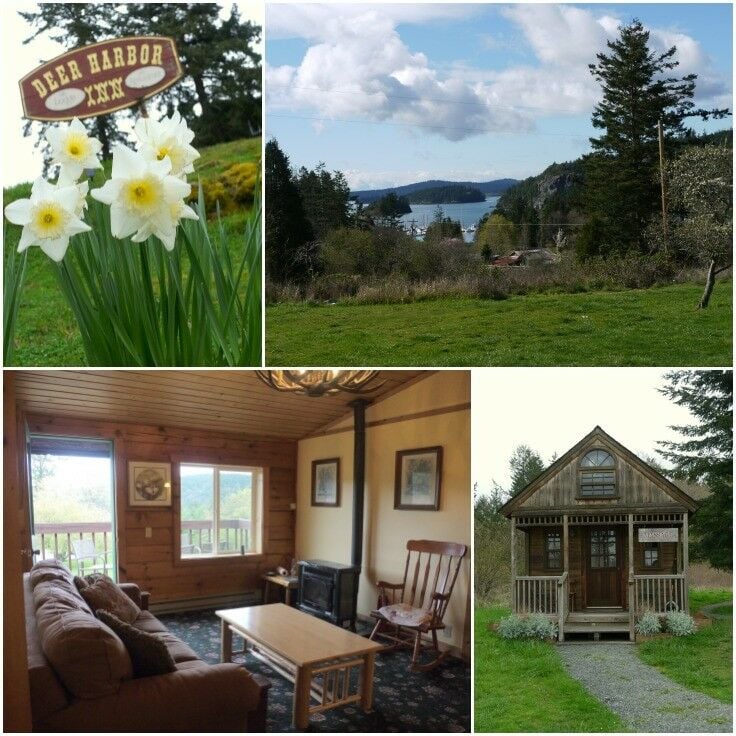 The Inn is built around a central greenspace where families can play games or kick back and relax. The only drawbacks we found to staying in this remote local was that the wifi was sketchy and temperamental, and the phone coverage was almost non-existent, but we quickly learned to adjust.
The single most memorable thing about our stay at the Deer Harbor Inn was our meal at the Deer Harbor Restaurant. It was practically perfect in every way.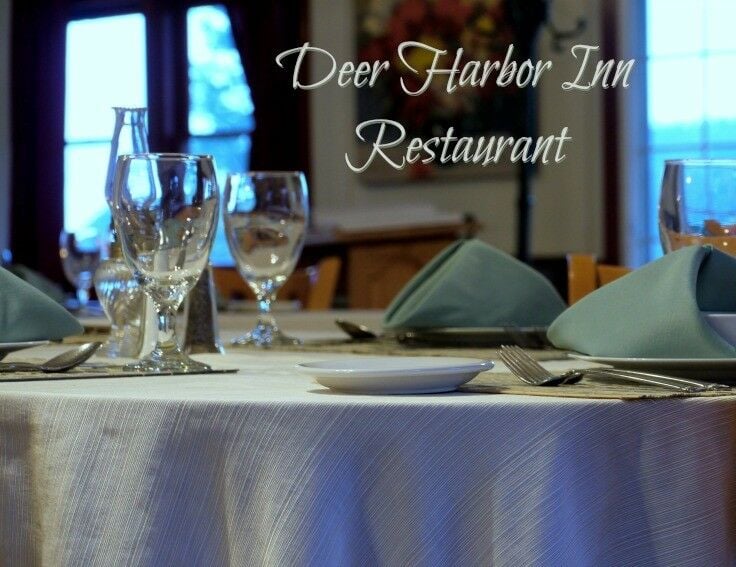 Before I go any farther though, let me set the scene, because I think it had profound influence on our overall experience. As I mentioned in a previous post, because we were on Orcas Island in early spring before the tourist season really gets underway, we practically had the whole island to ourselves, and the restaurant at the Deer Harbor Inn was no exception. During the entire time we were there, there were only two other occupied tables in the whole place. We were also without children, so our time was ours and ours alone.
That being said, we spent two and a half hours at the Deer Harbor Inn Restaurant, dining on one of the two best meals we've experienced in months. It was slow-food at its best.
The Deer Harbor Inn Restaurant serves simple, hearty American cuisine, sourcing local produce and proteins from the island whenever possible. Like the Inn, the Deer Harbor Inn Restaurant is a family affair. In 1998, brothers Matt "Chef" and Ryan Carpenter took over the restaurant and catering operations, bringing a renewed energy and enthusiasm to the Inn's history. They went on to purchase the restaurant from their parents in 2006.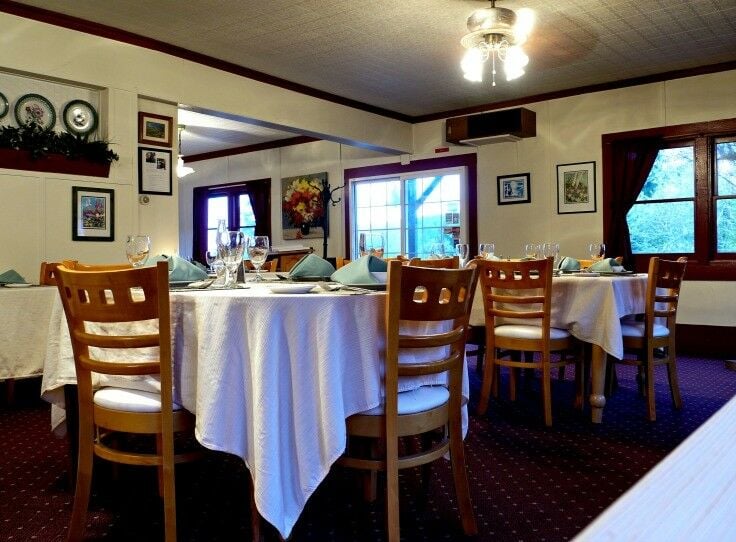 The ambiance at the Deer Harbor Inn Restaurant is comfortably formal (which to Pacific Northwesterners means that you should probably at least wear your good jeans). There is a big, wrap-around porch and patio that is used for outside seating in warmer weather, with a lovely view of Deer Harbor and the Olympic Mountains.
When we arrived, we were greeted immediately and guided to a lovely table. Our server was friendly and very attentive. Obviously, we can't comment on how the service stacks up when the place gets busier, but at least on our visit, we felt like royalty.
All entrees include homemade soup, garden salad and bread, which are served family style. The navy bean soup that we were serve the night we were there was outstanding; perfectly seasoned, with excellent consistency. The salad, served with a simple balsamic vinaigrette, was a bit pedestrian, but nevertheless fresh and satisfying.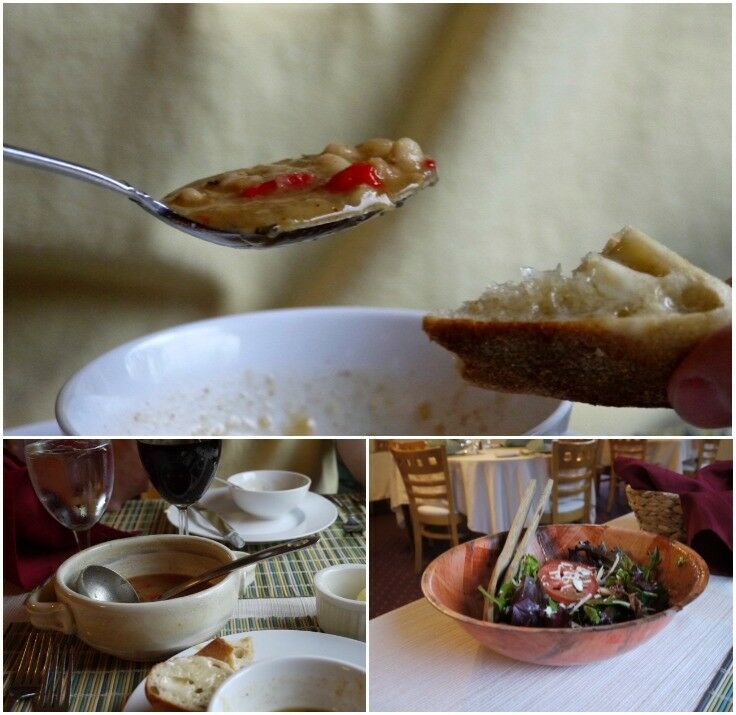 For a main course, Mr B chose the sautéed tiger prawns with house-made mango chutney over basmati rice. The prawns were spot on – neither underdone nor overcooked, and the sweet, mildly spiced chutney was precisely the right complement to the prawns. They were so good that I had to try one just to be sure. And then I had to try one more just to be sure again. (Don't worry: Mr B got plenty of my meal too!)
I opted for the fresh catch of the day, which proved to be a fabulous choice. My generous steelhead fillet was served with smooth, delicately savory dill sauce, fresh grilled seasonal vegetables and mashed potatoes.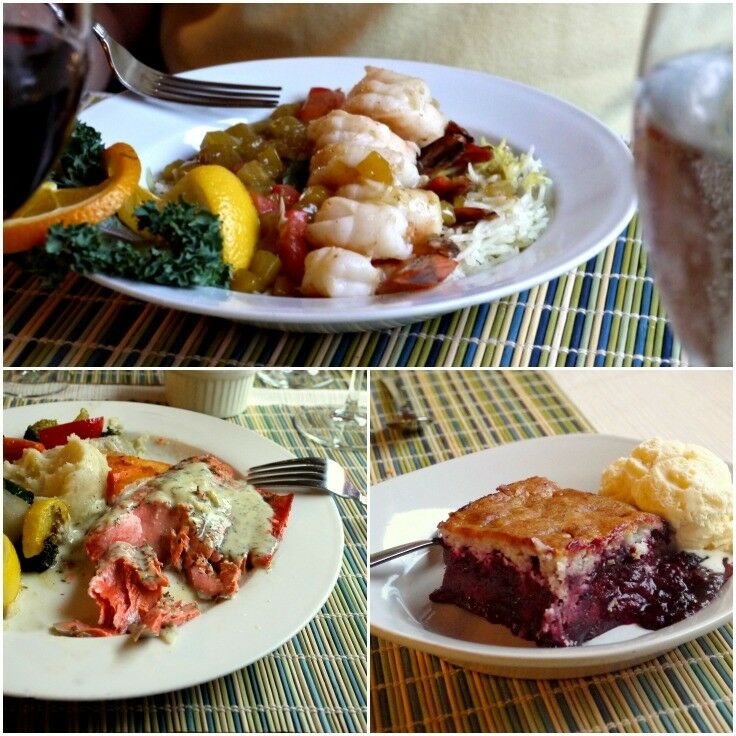 I included not one but two images of my steelhead here because the deep orange color was absolutely beautiful, and the tender, flaky-textured meat was so rich and full-flavored that I would have had a difficult time distinguishing it from Pacific salmon.
After such an abundant meal, we had not anticipated ordering dessert, but we couldn't pass up the warm Marion berry cobbler. Served with a sidecar of vanilla ice cream, it was the perfect finale for our delicious meal.
In the final analysis, our dinner at the Deer Harbor Inn Restaurant was (by very slim margin) our favorite meal of the entire week; however, as I mentioned at the beginning of this post, that was highly influenced by a number of factors, the most notable ones being that since we basically had the entire place all to ourselves we could linger over dinner to our hearts content, and best of all - after dinner it was just a two-minute stroll back to our room!
Details:
For the meal we were served, the price was on the reasonable side of pricey. We had dinner with soup, salad, and bread, plus dessert and two glasses of wine for about $100, not counting tip. If you plan to go during the busy "tourist" season, be sure to make reservations ahead of time. And be advised, during the slow season, the restaurant is open Friday through Sunday only.
Reservations: 360.376.1040
More Orcas Island Travel
PLEASE NOTE: This post was originally written Spring 2016. Some of the businesses mentioned here may be temporarily or permanently closed due to the COVID pandemic, so be sure to call ahead first!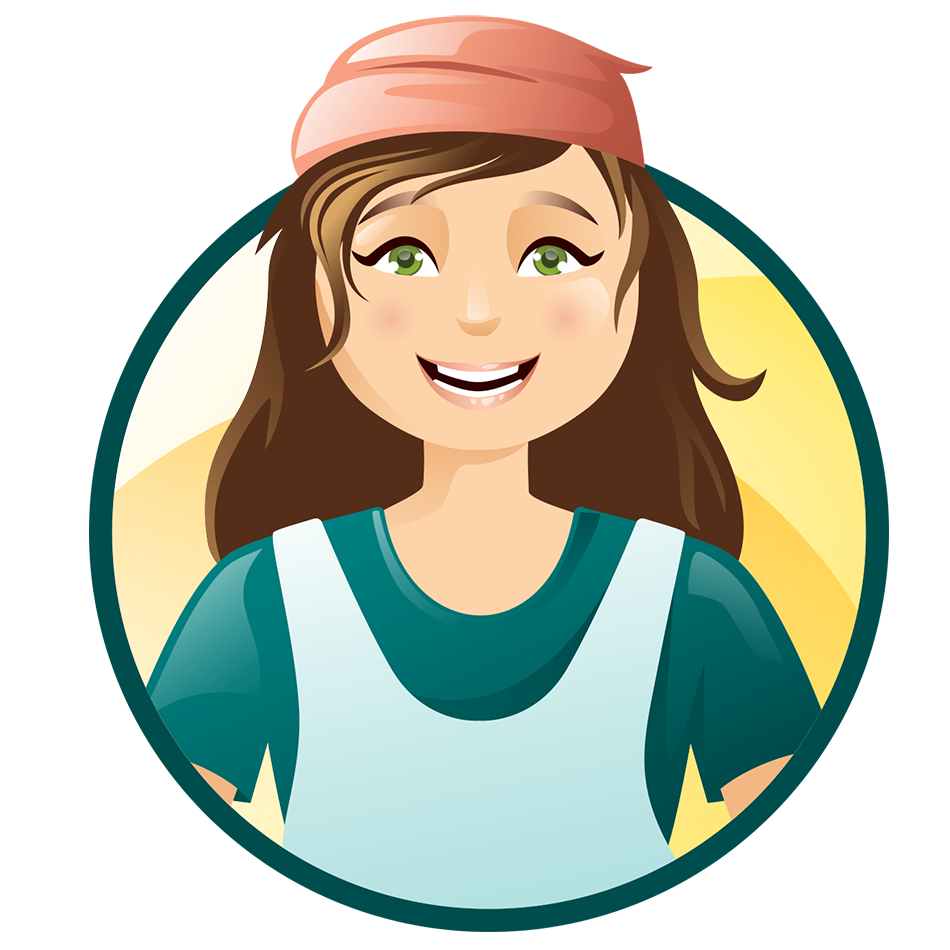 Thank you for visiting the Good Hearted Woman. Remember to bookmark this site, and come back soon!