Enjoy both sweeping views and relative solitude on this – the Elowah Falls & Upper McCord Falls Hike –the least-traveled trail on Oregon's "waterfall road."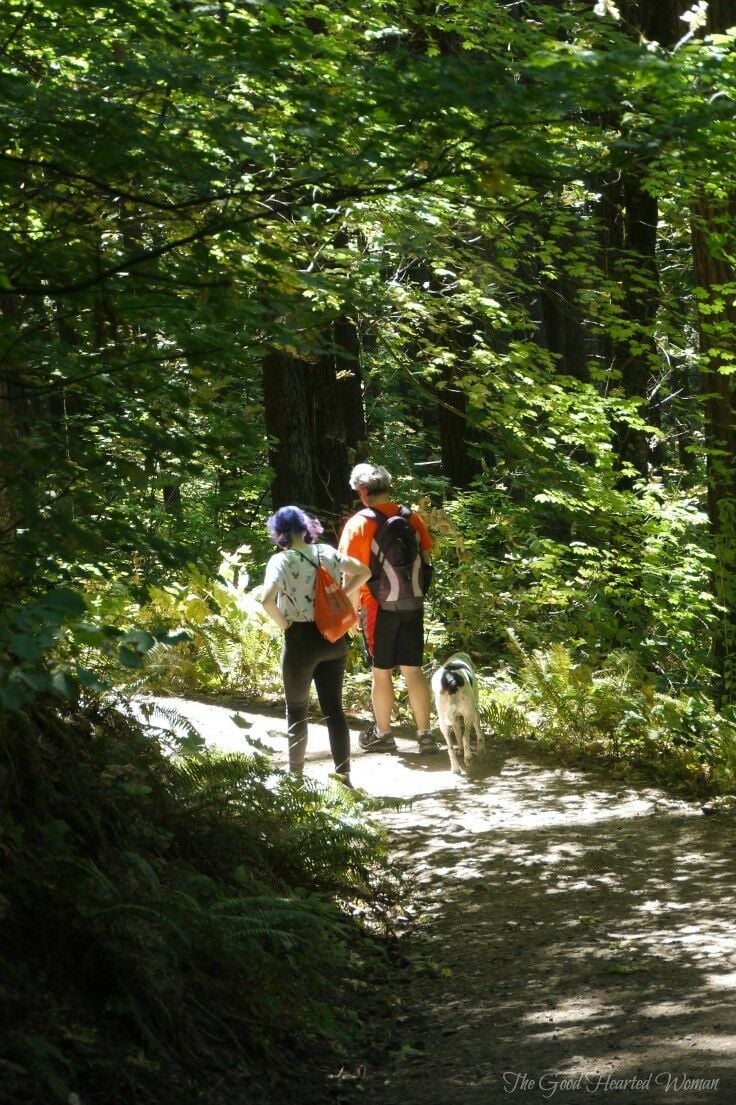 UPDATE 2023: This post was written before the 2017 Eagle Creek Fire, which burned over 50,000 acres of forest in the Columbia Gorge. The Elowah trail head from the west side of the Yeon parking lot has reopened but is only accessible up to McCord Creek where the slide has made the rest of the trail loop inaccessible.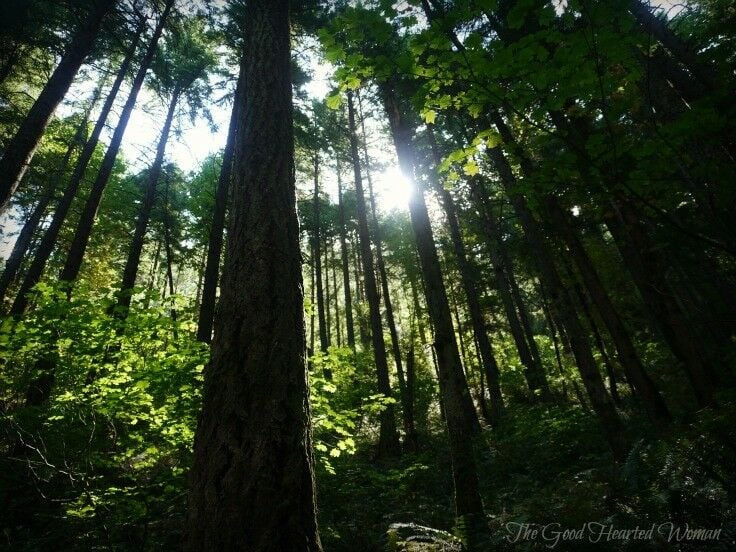 It can be so easy to put off exploring your own backyard. Late this summer, Mr. B, Em and I decided to spend a week camping along the Historic Columbia River Highway at Ainsworth State Park, and take the time to explore Gorge trails so close to home that we often overlook them.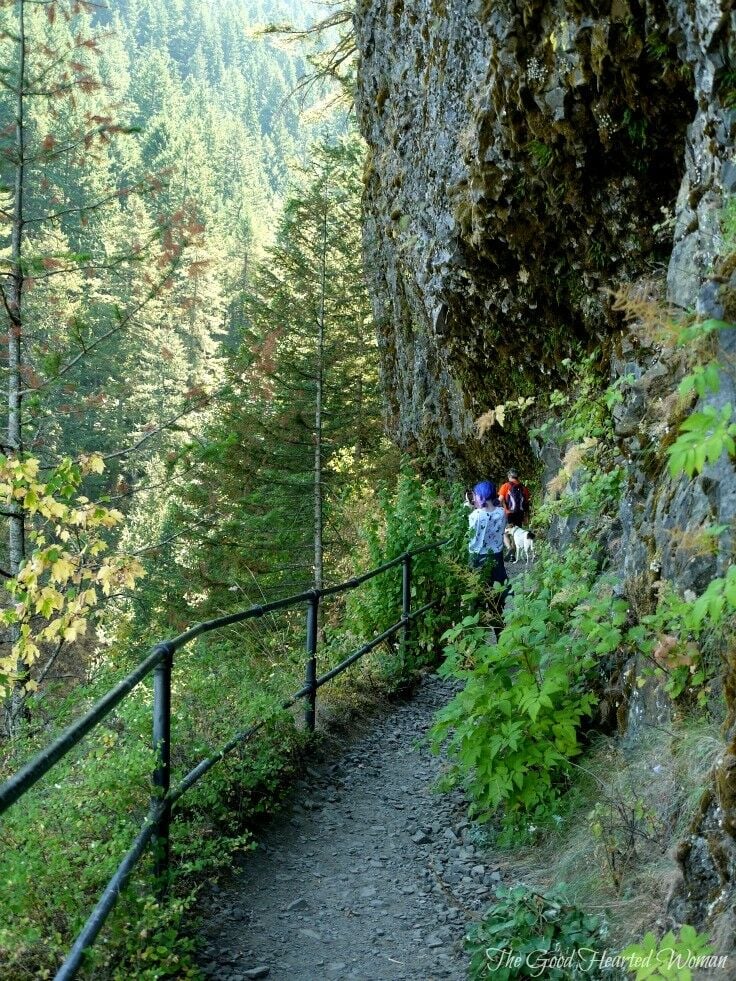 We took our trusty copy of Curious Gorge along with us, which lists over 100 Gorge hikes, and found a number of enticing trails to check out, including this one, which I'm almost embarrassed to admit I've never hiked before.
It seems that I'm not alone though: the book's author, Scott Cook, says that due to its weirdly hard to find parking lot, "Elowah Falls is the most overlooked major waterfall in the entire Gorge."
I believe him. If you have ever hiked to the top of Multnamah Falls, you probably had a lot a company along the trail. Not so on the Elowah Falls and McCord Falls Hike. I could count the number of people we encountered the entire time we were on the trail on two hands.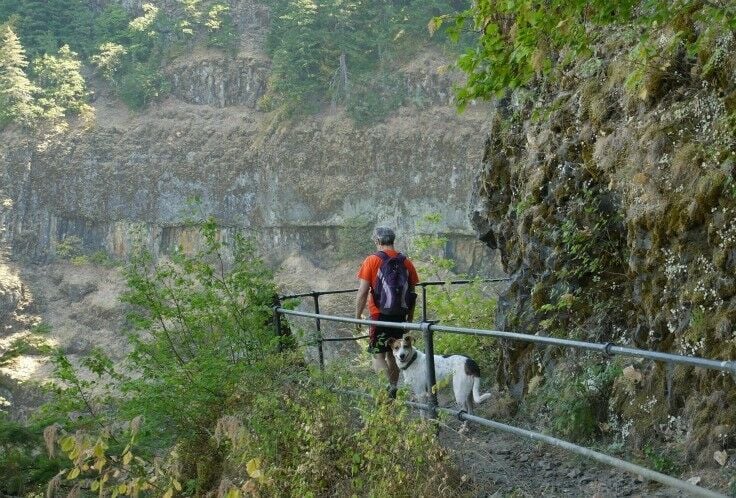 The Elowah Falls hike is actually two hikes in one. About .2 miles in, at the second junction in the trail, you can choose to go up to Upper McCord Creek's twin waterfalls, or down to Elowah Falls. We took the high road first.
A short way into our hike, we encountered a rusty piece of history – this long cast-iron flume pipe running down the hill.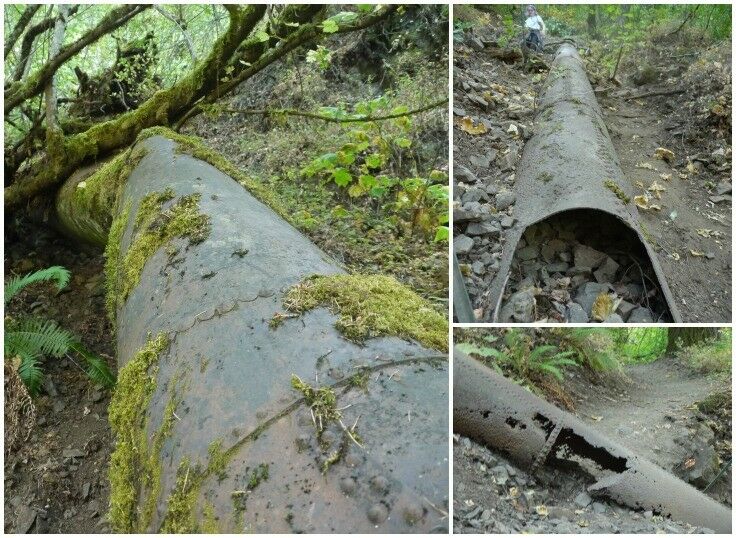 According to Cook, this flume was built circa 1890 by pioneer Myron Kelly, who used it to deliver pressurized water from McCords Upper Twin Falls to his pulp mill down on the river. The pressurized water turned mill wheels that ground cottonwood trees into pulp, which he sold to Camas' paper mills.
The mile-long trail to McCord Creek Falls makes several switchbacks for an elevation gain of 260 feet. It also passes a basalt wall blooming with wildflowers, and gives you a beautiful view of the Columbia River and Hamilton Mountain across the river in Washington.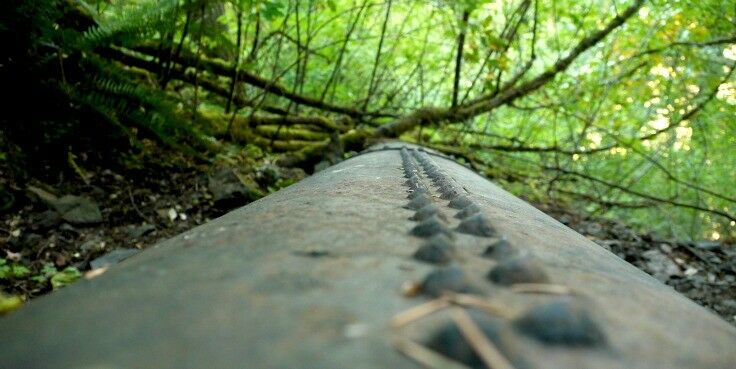 If you're lucky, you might even catch a glimpse of the Columbia Gorge Sternwheeler making its way up (or down) river.
We stopped at McCord Creek Twin Falls to eat lunch, and Mr. B and Em did a little exploring while I took pictures of the local flora.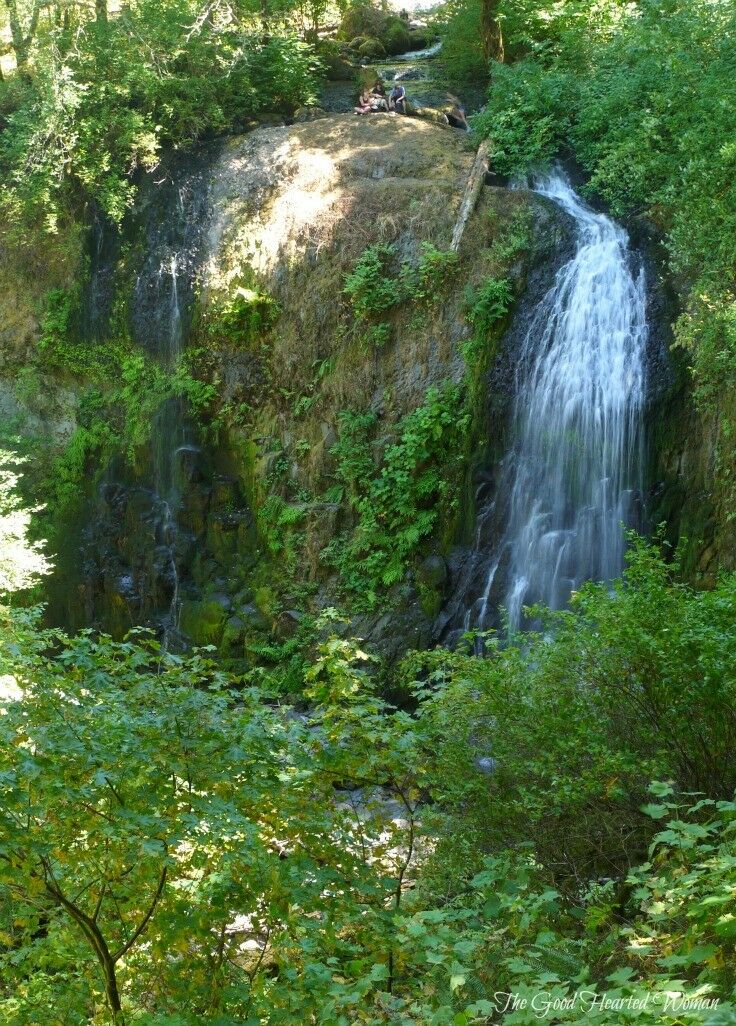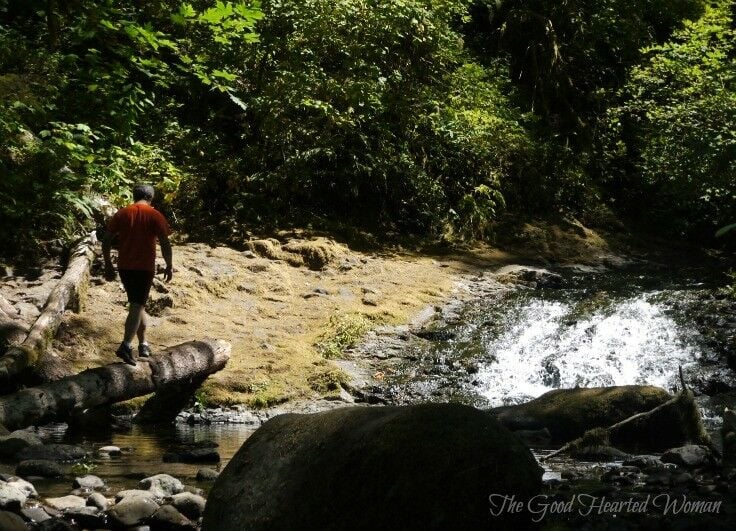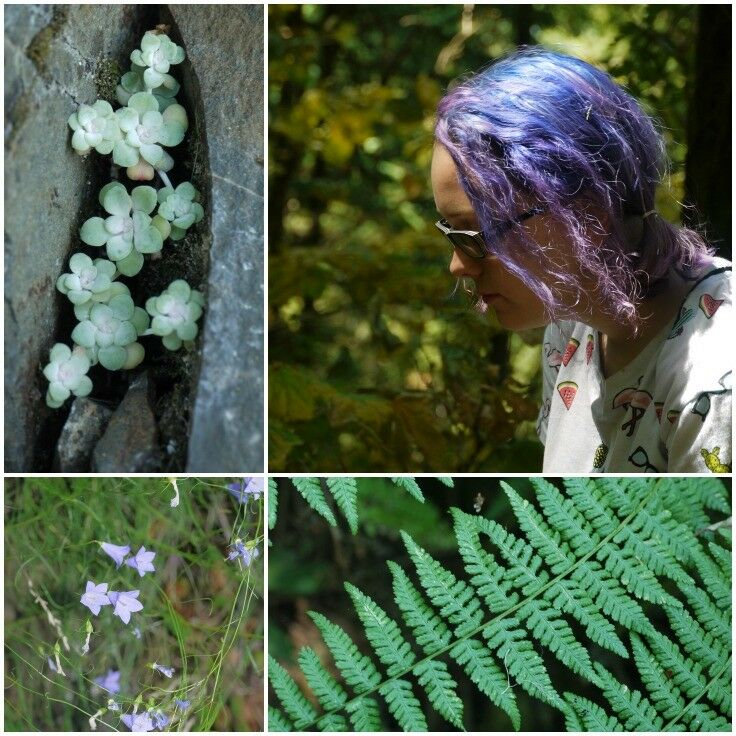 After lunch, we returned down the trail to Elowah Falls. The falls are fed by runoff from Mount Hood and, due to our extremely dry summer weather, the 213-foot high waterfall itself was somewhat anticlimactic, but nonetheless lovely, and the spray was quite refreshing after our hot afternoon hike. We're hoping to take the hike again in early spring when the water is flowing more.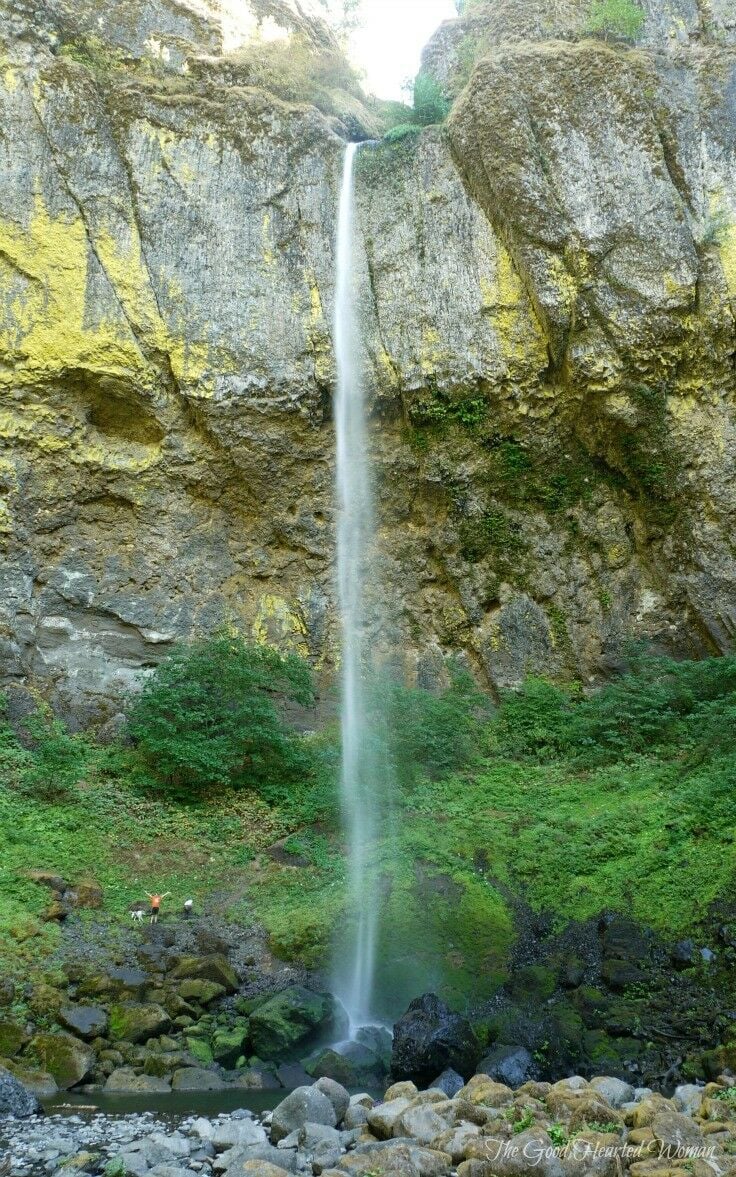 The canyon created by the falls creates a wind tunnel, and as we got close to the falls basin, the wind became strong enough to push the weak waterfall flow sideways.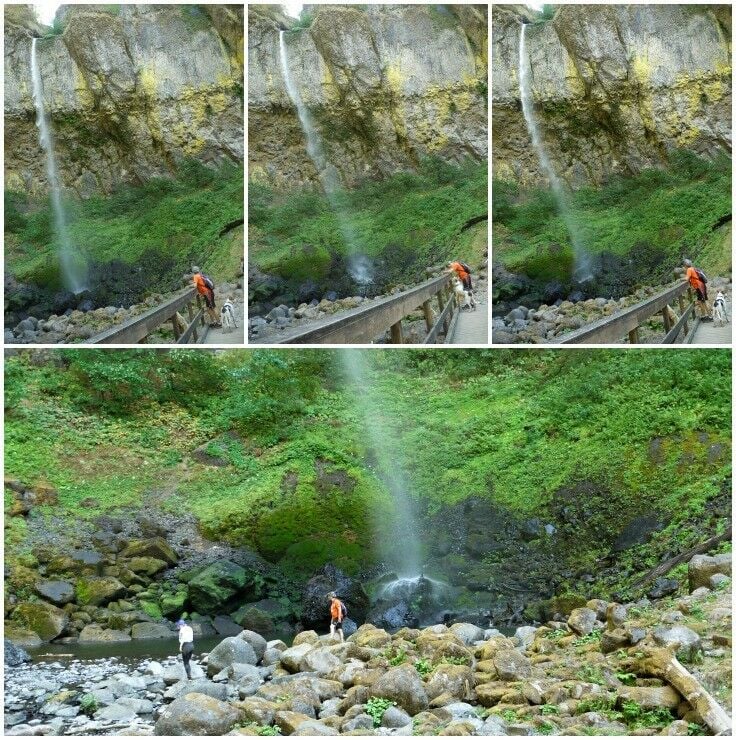 If you are looking for a great, easy hike, we highly recommend checking out Elowah Falls. From Portland, it makes for a beautiful day trip, and if you are looking to get a little one-on-one time with the people you love along the way, the trail will be all yours.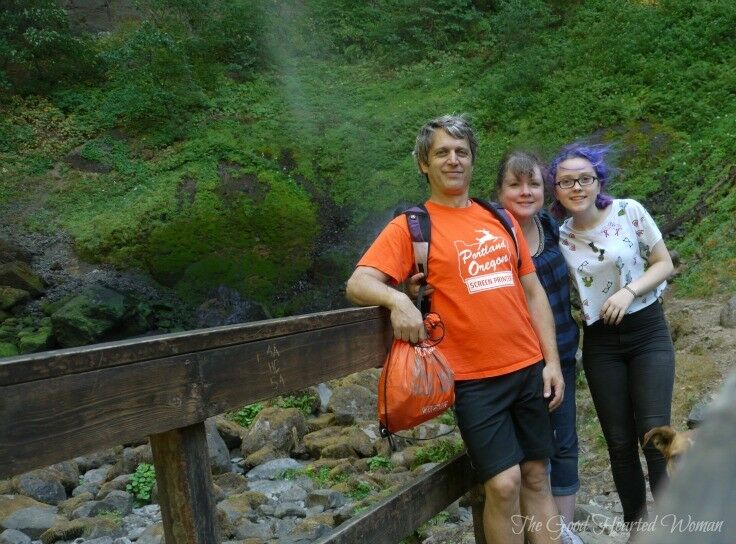 More Family-friendly Hikes
Elowah Falls & Upper McCord Falls Hike Information
Easy-Moderate Hike
.75 miles to Elowah Falls, 1 mile to Upper McCord Falls, and 3.5 miles to do both.
Trail is very well-maintained, but rocky. Wear good shoes.
Pets are OK. Leashes required.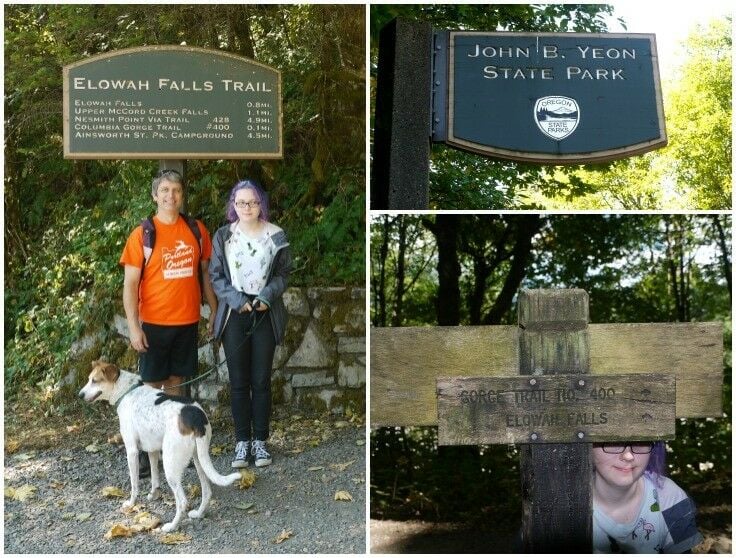 How to Get There
The parking lot really isn't that hard to find. It's just that it is situated east of the place your normally return to the highway from the old Historic Highway, and I think people just don't know it's there. (All the better for us solitary hikers then, huh?) The trailhead starts in the parking lot of John B. Yeon State Park, making this the most easterly of the Historic Highway's waterfall hikes.
From the west (30 minutes from Portland)
From Portland, take Hwy 84 east to Ainsworth exit 35. At the stop, turn left, and then immediately right onto Frontage Road. Follow for 2 miles to Yeon State Park (just before the highway entrance).
From the east (30 minutes from Hood River)
Take I-84 west to Warrendale exit 37, Take the exit and go .3 miles, then turn left under the bridge. Take another left onto Frontage Road and head east for .3 miles to Yeon State Park (just before the highway entrance).
Resources: Curious Gorge [2013 edition], by Scott Cook
Where to Stay in the Columbia Gorge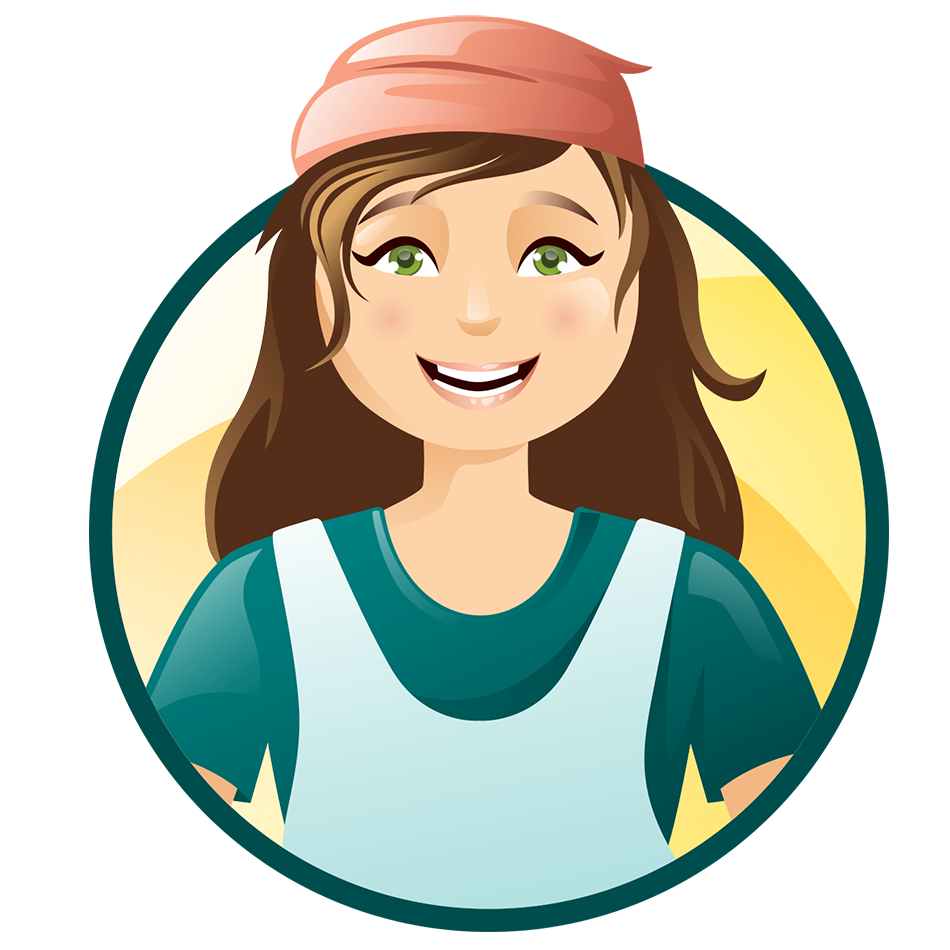 Thank you for visiting the Good Hearted Woman. Remember to bookmark this site, and come back soon!