Pumpkin Pie Spice in the fall is the seasoning equivalent of a down comforter – hand me a pumpkin spice latte, a good book and a glowing fire and I'll curl up like a cat in sitting on a sunbeam in paradise.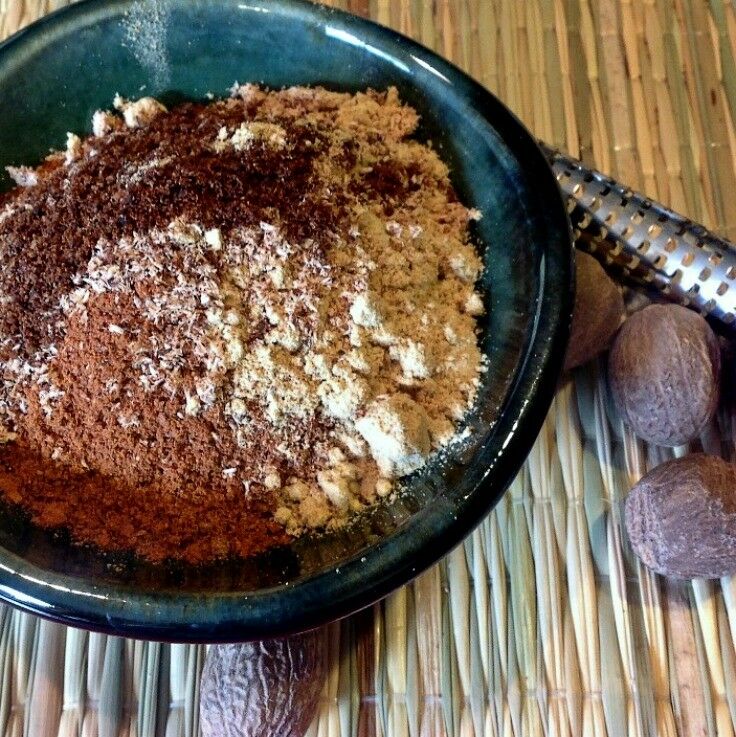 The thing is, Pumpkin Pie Spice in those little bottles at the store costs a fortune (relatively speaking), and you never know how long it's been been sitting on that shelf anyway; and what's more, they never have just the right balance of nutmeg to everything else for me. (I love nutmeg!)
I decided it was time to start making my own Pumpkin Pie Spice, and turns out its pretty darned easy – plus, the price differential will blow you away. To put things in perspective, the ingredients for this recipe collectively cost less than 40 cents. By comparison, bottled Pumpkin Pie Spice can run more than twenty times that much, especially if you are buying organic.
To make fresh, homemade Pumpkin Pie Spice, you first need to gather the freshest ingredients you can. Cinnamon, nutmeg, allspice, and cloves are easy – buy them whole in your bulk section and grind them yourself. Grinding your own ginger is another thing entirely, so you probably just want to buy pre-ground ginger.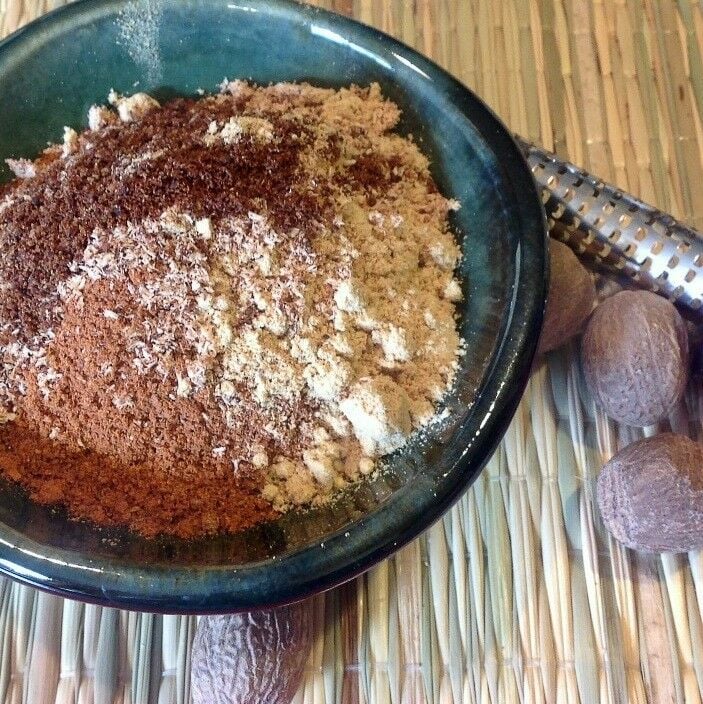 Homemade Pumpkin Pie Spice
Print Recipe
Pin Recipe
Ingredients
4

3-inch

sticks of cinnamon

= 4 tablespoons ground cinnamon

1

whole

nutmeg

= 2 teaspoons ground nutmeg

15-20

whole

allspice

= 1 teaspoon ground allspice

14-16

whole

cloves

= 1 teaspoon ground cloves

4

teaspoons

ground ginger
Instructions
You will need:
Hammer or meat-tenderizer

Spice grinder or clean coffee grinder

Microplane or nutmeg grater
INSTRUCTIONS
Pound cinnamon sticks with a hammer or meat tenderizer to make smaller pieces. In a spice grinder or clean coffee grinder, combine cinnamon stick pieces, whole cloves, whole allspice and grind into powder. Leave it in the grinder and set aside.

Grate nutmeg on microplane or nutmeg grater and add to cinnamon spice mix in grinder. Freshly ground nutmeg is much more "lofty" than the kind you buy in the store, and much more aromatic! Measure this. If you like nutmeg, use 2 teaspoons. If you aren't as much a fan, use only 1 1/2 teaspoons.

Add ground ginger to grinder and give everything a whirl to combine.
It's so easy to make your own homemade Pumpkin Pie Spice using fresh spices!! 🍃 Click through to get the How-to 🍂
Click To Tweet
In upcoming posts, I'll be sharing some of my favorite ways to use Pumpkin Pie Spice. But for now, I think I'll just sprinkle some on a a vanilla steamer, sit back with a good book, and relax.
(Not really – that was just for dramatic effect. I have to go vacuum now.)
Thank you so much for being a faithful reader and supporter of The Good Hearted Woman.

❤

Be sure to Pin and print this recipe!