You need just three ingredients to make a delicious old-fashioned chocolate ice cream soda – and a glass full of wonderful, bubbly memories to share.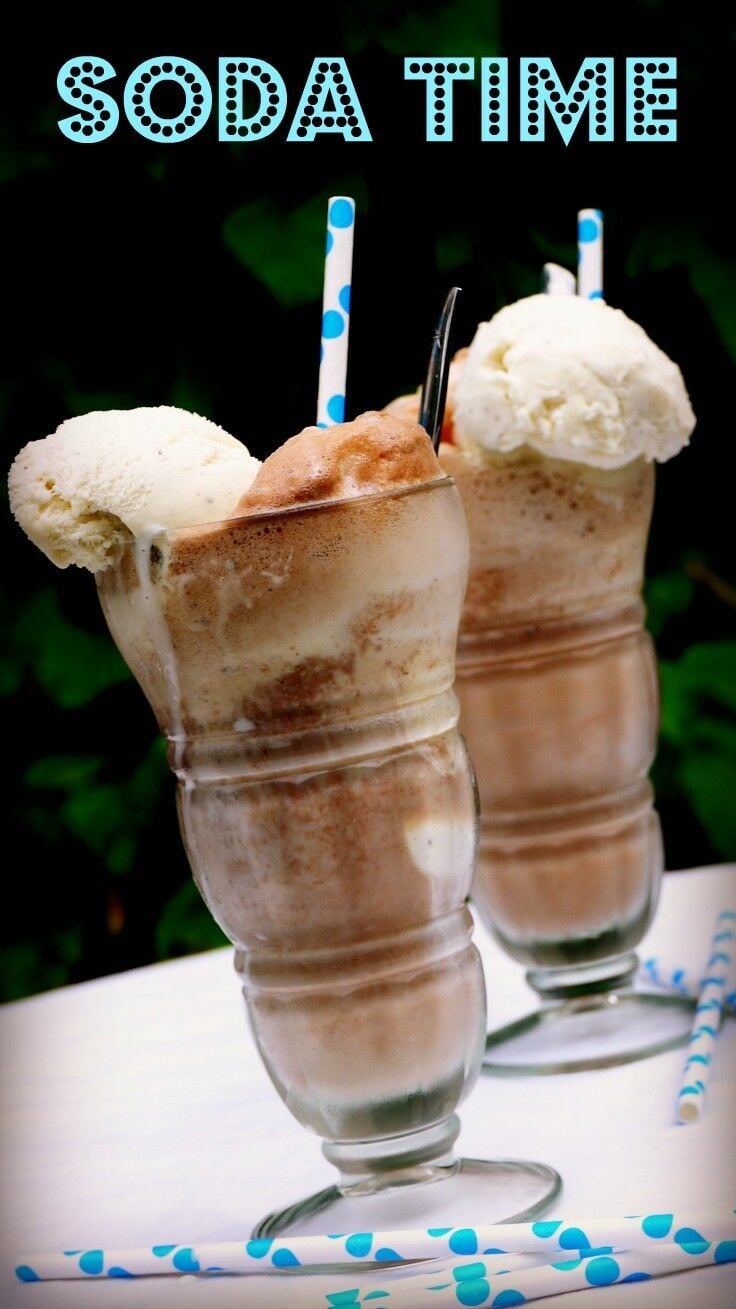 I teamed up with Canada Dry to bring you this post. This post may contain affiliate links, but don't worry – they won't bite.
My brother LA is sixteen years older than me. He left for college when I was just two, and the only time I ever saw him when I was little was when he came home for holidays or spring break.
Because of our age difference, it would have been easy for us to never have had any kind of real relationship, but LA didn't let that happen. From the time I can remember, he has always made an effort to make a place for me in his life.
One way he did that was to establish a few simple traditions between us, the most enduring and dear to me being our Soda Time.
Whenever he came home, LA would always make us chocolate ice cream sodas. It was our thing. Soda Time was the one time I had my big brother all to myself, and as I grew up, it became a tradition that – to this day – I look forward to with great anticipation.
I'm pretty sure I drove my mom and dad nuts back when I was a kid, because whenever I caught wind that LA was on his way home, I'd make one of them go up to Freddy's to get the club soda, chocolate syrup, and ice cream so that we had everything we needed when he arrived.
LA always made a big, fun production of making our sodas, what with his special soda-mixing skills and spoon flourishes and all. He also taught me that you can't just dump everything into a tall glass and call it good: making a perfect old-fashioned ice cream soda requires some finesse.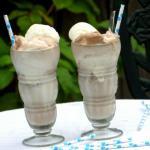 How to Make an Old-fashioned Chocolate Soda
You need just three ingredients to make a delicious old-fashioned chocolate ice cream soda – and a glass full of wonderful, bubbly memories to share.
Print Recipe
Pin Recipe
Ingredients
2-3

scoops

vanilla ice cream

6-8

ounces

club soda

or seltzer

2-3

tablespoons

chocolate syrup
Instructions
First, find a suitable vessel. A soda glass is perfect, of course, but if you're short on those, you can use any large, tall glass. (You can even do what my brother and I do when we're feeling lazy and make a soda-in-a-bowl.)

Next, drop one scoop of ice cream into the bottom of the glass and pour about 2-3 tablespoons of chocolate syrup on top.

Use a soda spoon to squish and mash and mix everything around until the ice cream and the chocolate syrup become a sort of chocolate ice cream slurry.

Now comes the tricky part: you need to take a soda spoon in your dominate hand and stir constantly while you very slowly pour club soda or seltzer water into the glass with your other hand. Continue adding seltzer until the glass is about three-fourths full.

Taste the soda to make sure it's chocolaty enough for you. (If not, just stir in a little additional chocolate syrup.)

Finish it off by adding a scoop of ice cream to the soda glass, and mount an additional scoop to the rim, sidecar style.

Top it off with one last splash of club soda or seltzer water (I prefer club soda), pop in a straw and enjoy! We usually serve ours with extra club soda on the side so that we can make our sodas last as long as possible.)
This website provides approximate nutrition information for convenience and as a courtesy only. You are solely responsible for ensuring that any nutritional information provided is accurate, complete, and useful.
For the record, LA has lived in Iowa for decades now and sometimes years pass without us getting together. However, whenever he visits, you can bet that I will have the chocolate syrup, ice cream and Canada Dry waiting for him.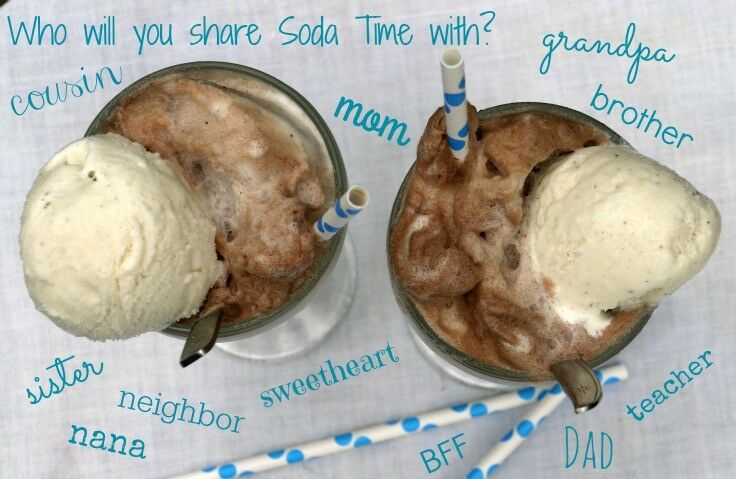 THANK YOU so much for being a faithful reader and supporter
of The Good Hearted Woman. ? Be sure to PIN this post!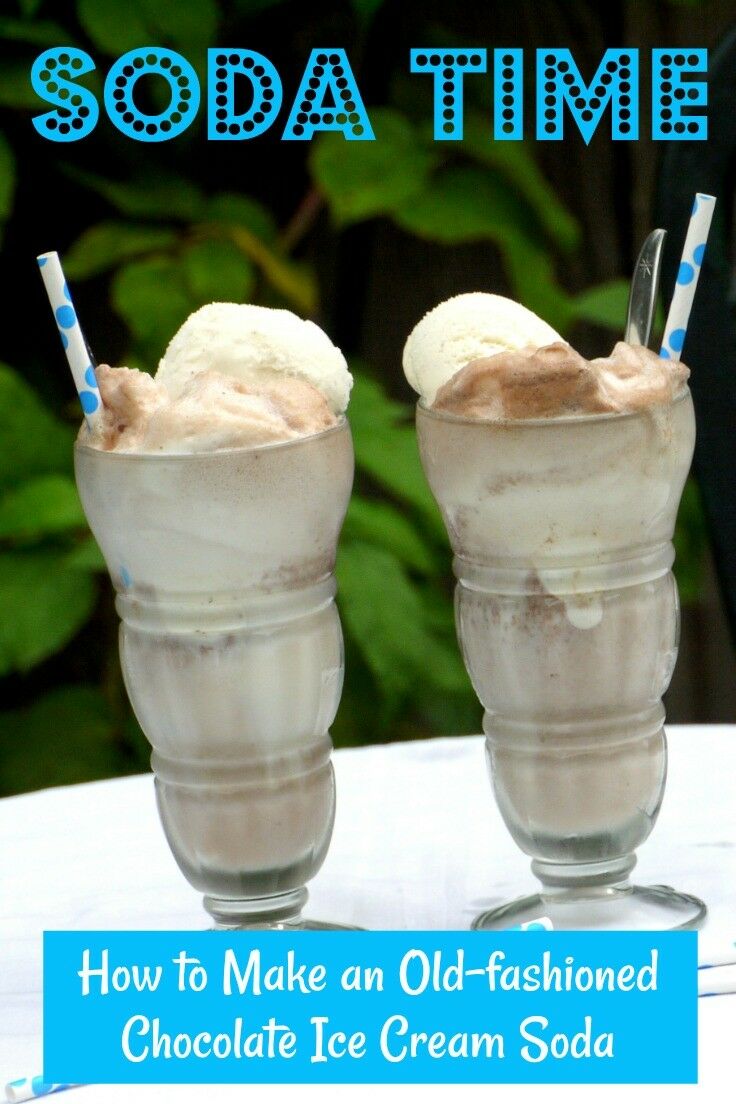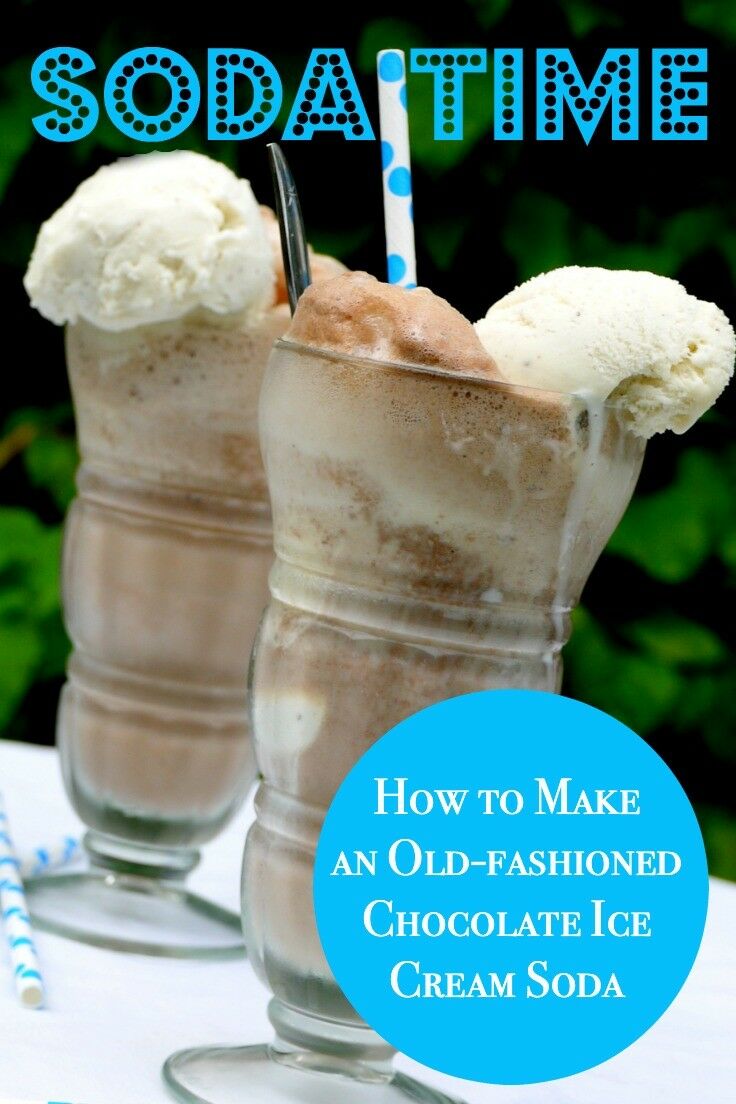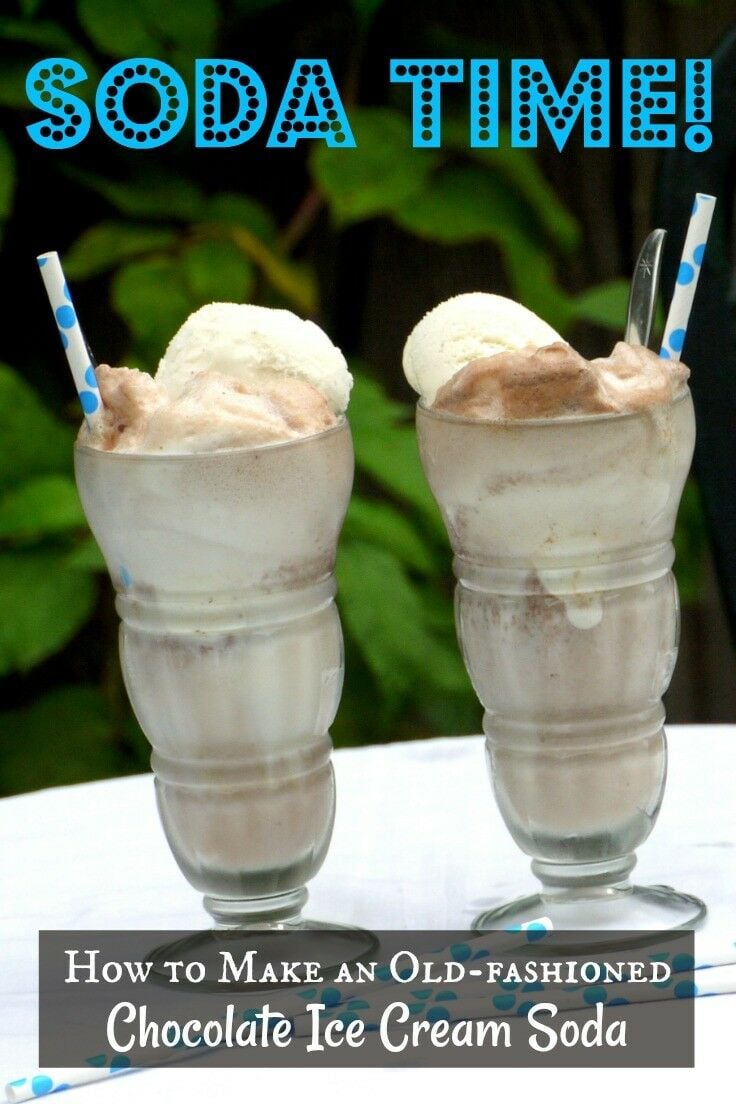 Disclosure: This was originally written as a sponsored post [Canada Dry] but has since been updated. This post may contain affiliate links, including Amazon affiliate links, which means we may receive a commission if you click a link and purchase something that we have recommended. While clicking these links won't cost you any extra money, they do help keep this site up and running. As always, all opinions and images are my own. Please check out our disclosure policy for more details. Thank you for your support!
Who will you share SODA TIME with?
Let us know in the comments below!