In memory of Tarzan, who loved to lay in the sun.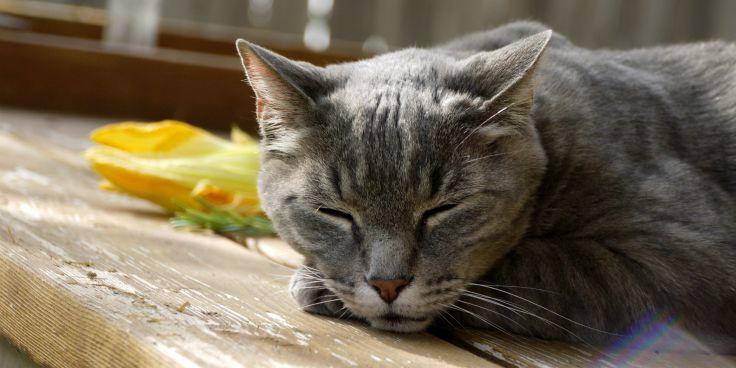 Our zucchini plant were going gangbusters, as zucks tend to do in the late summer: one last push before the cold moves in to make way for winter squashes. I decided I wanted to make some grilled stuffed squash blossoms, so I set to work to think up a little something different to filled them with.
Before I got to cooking up my new squash recipe though, I wanted to get a few pictures of those beautiful blossoms, so I set up on the back deck.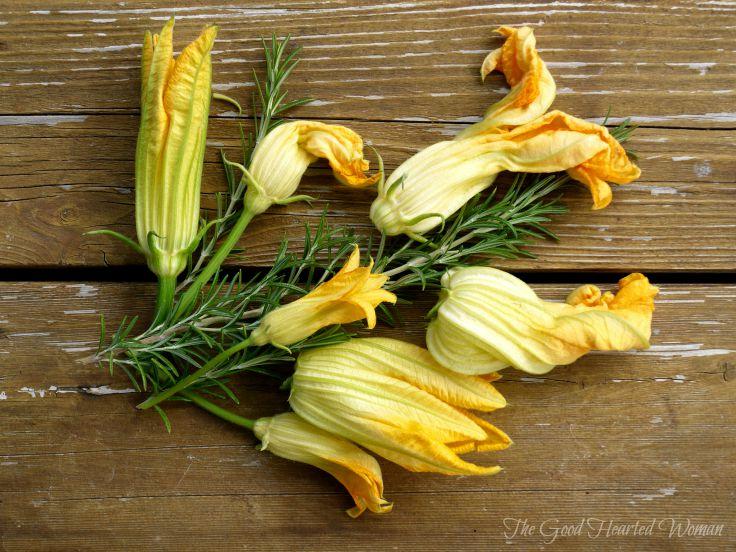 Enter Tarzan.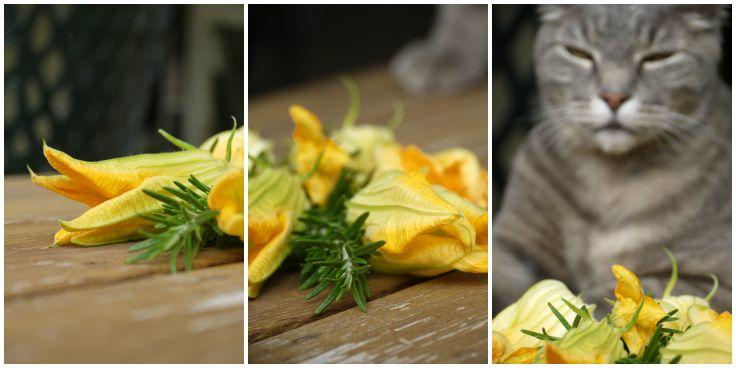 Tarzan started out life as a barn kitty, and spent the first few months of his life swinging from horse tails and blanket racks down in our barn, which is how he got his name. When he got big enough to escape the barn, the first thing he did was run up to the house and find a comfy spot in the sun to lounge.
A lot of things have changed in the last decade, but Tarzan isn't one of them.
He saw the sun warming the bench where my squash blossoms were laying, and he hopped right up.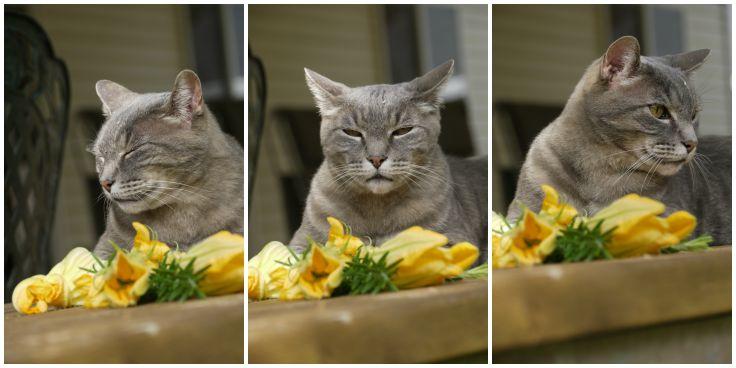 There was no way I could get him to move. I kept picking him up and putting him down on the deck, and he kept hopping right back up and getting comfy before I could get in a single shot.
I finally just gave up and started taking cat pictures.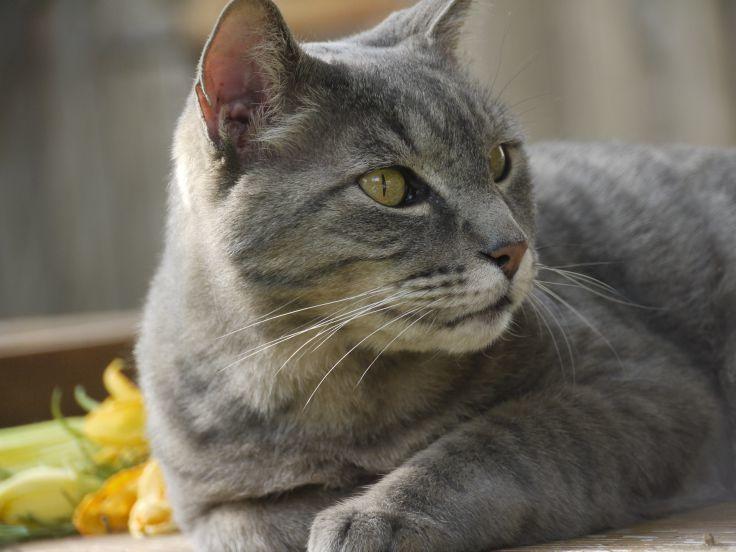 "I've got this, Mom. No one's gonna mess with your flowers on my watch."
Postscript: We lost Tarzan just a few short months after I took these pictures. I'm so glad I gave up that day.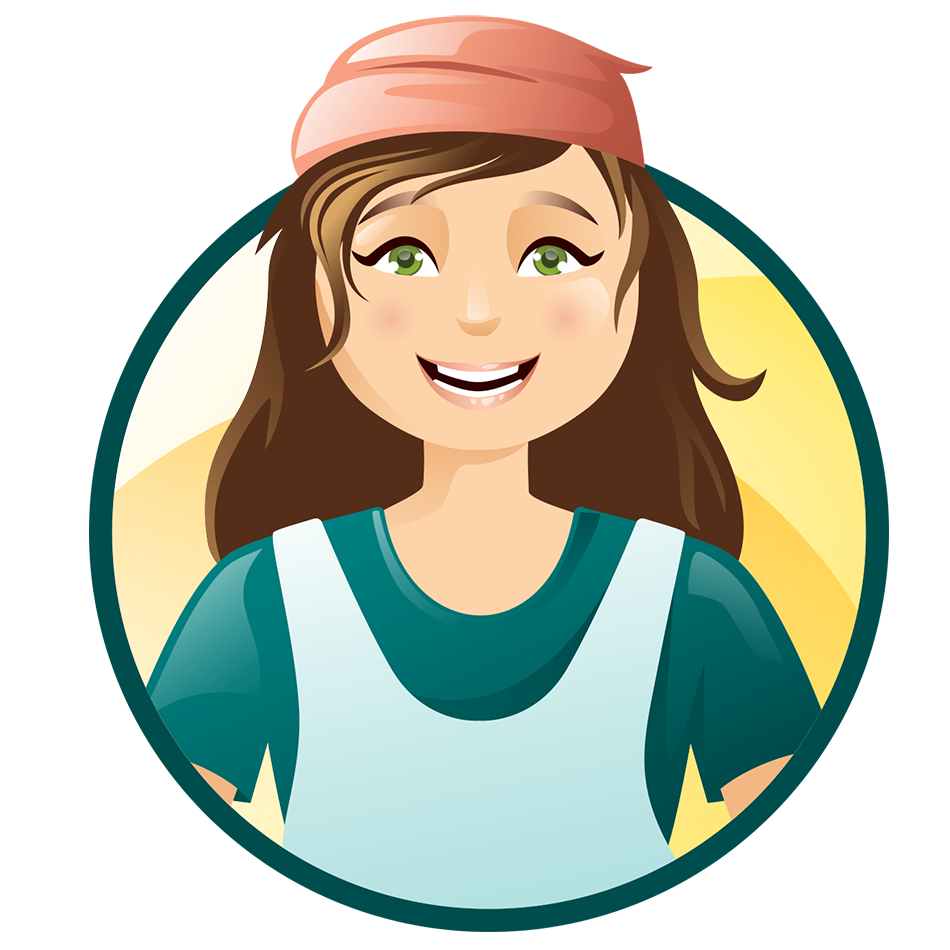 Thank you for visiting the Good Hearted Woman. Remember to bookmark this site, and come back soon!