Every year, I return to Camp Namanu, along the shores of the Sandy River, for the annual Alumni Reunion Weekend. Namanu is a place alive with magic, and holds so many of my own youthful memories that I cannot possibly express in a brief blog post how special this place is. And today that is not my goal, but it would be wrong to go on without noting that Namanu saved me. It was there that I first found my voice, wrote my first song (a Forest Echo in 3rd grade when I was Sherwood Girl) and felt the strength and beauty and energy of a community truly Alive in the world.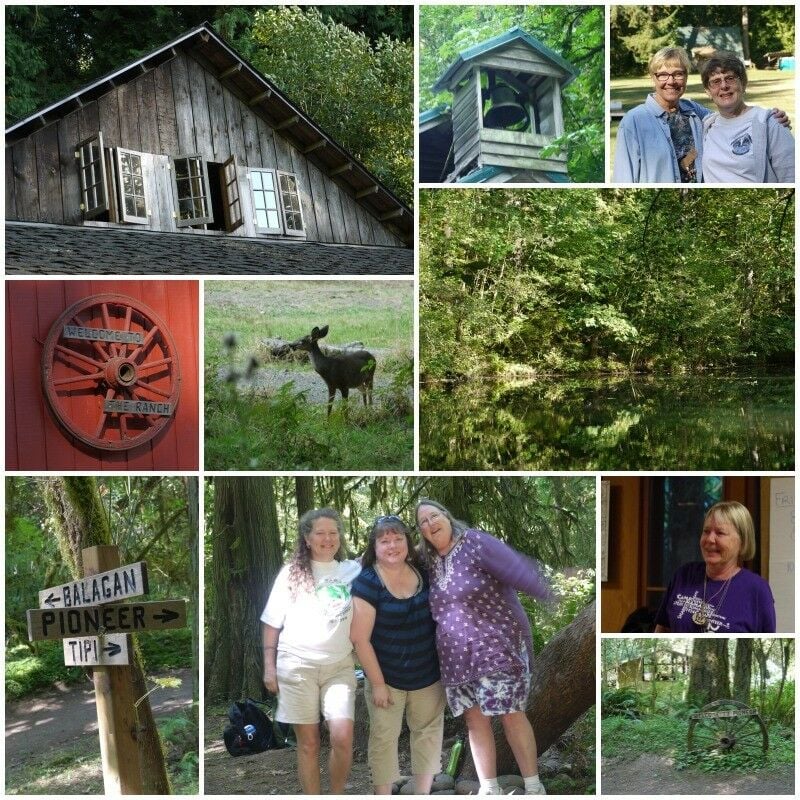 I am just one of the thousands – hundreds of thousands – of Portland area girls (and boys… sorry, I am from an earlier time) who have spent a portion of their summer each year at Camp Namanu since it opened in 1924. The former campers and staff who return to the reunion, ages 18 to 101 (Miss Marcie, our guest of honor this year, first attended Camp Namanu in 1925, when Calvin Coolidge was president) treasure our common bond as fiercely as any family. Because we understand – in a way no one else can – how profoundly life-changing our time at Namanu was.
This year was the 90th Anniversary of the opening of the camp, and one of my sweet Namanu sisters brought our little group a special project to celebrate. Fairy Lights.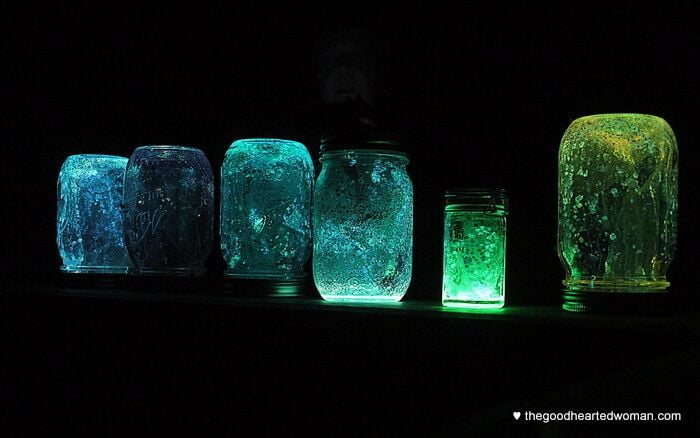 We made our Fairy Lights together on the front porch of our cabin, and then sat around them like a magical campfire and talked into the night. It didn't matter that it was a child's craft, and the youngest of us was old enough to be a grandma. It was beautiful and lovely, and I am so grateful for it. Already, it is a moment I treasure.
HOW TO MAKE A FAIRY LIGHT
For each Fairy Light, you will need:
Glow sticks (Get them at the Dollar Store. We used the bracelet size)

Jar with a lid (We used Pint mason jars, but any jar will do)

White tulle (about a foot square)

Glitter (about a tablespoon)

Scissors
Cut one end off of a glow stick and shake it into the jar. The more you get onto the sides, the better. We all used two or three bracelet-sized glow sticks for ours. Choose different colors if you want.

Scrunch up the tulle and put it into the jar.

Sprinkle the glitter into the jar.

Put the lid on the jar and shake it all up.

Share a story. Sing a song. Dance a little. Enjoy.
Fairy Lights are simple, and like many lovely things, they are fleeting. With fall coming on, and warm, dark nights upon us, it is the perfect time to share a little magic with someone – ages 1 to 101 – that you care about.