What's for dinner tonight?
That's question that Dream Dinners, an innovative concept in meal planning and preparation, is hoping to answer - by moving the meal assembly process out of your kitchen and into their specially equipped stores. Recently, Mr. B and I had the opportunity to attend a bloggers-only event at their Clackamas-Sunnyside location to check out the service first hand.
This post may contain affiliate links, but don't worry - they won't bite.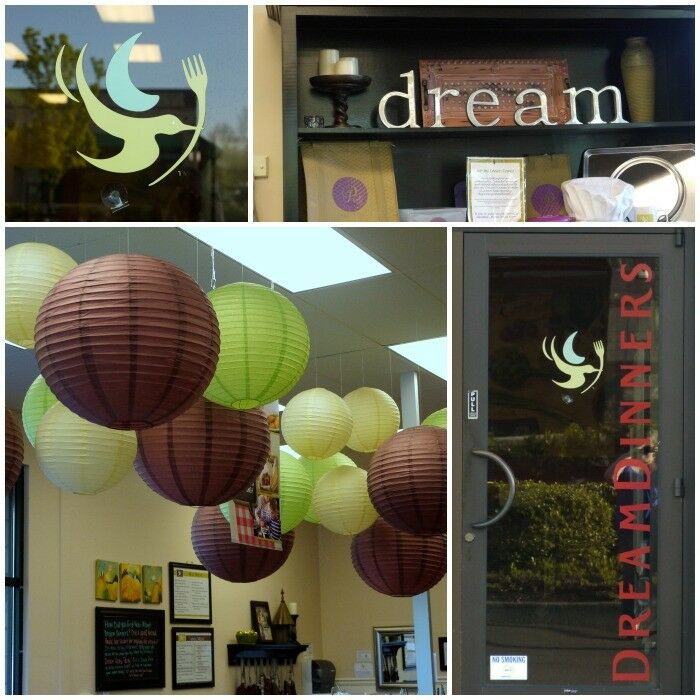 The Dream Dinners experience begins online, as you preview their changing monthly menu and select from up to 17 different main dish options (depending on location), and select 3-serving or 6-serving dinners. (There is a minimum order per session of 36 servings.) Guests then register to attend a meal assembly session at their nearest Dream Dinners store location, and pay for everything online. From there, Dream Dinners does it all for you – shopping, prep work and clean-up. (Whoohoo, Clean-up!)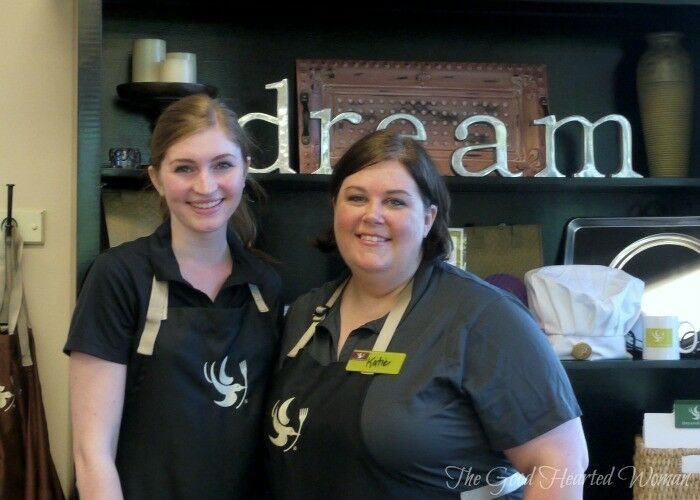 When we arrived for our blogger session, Hannah and Katie were on hand to guide us through the process. Both long-time Dream Dinners team members, they were amazingly friendly and helpful, and seemed to genuinely want us to have a fun experience. (I could imagine Dream Dinners being a great bridal shower or baby shower destination experience.)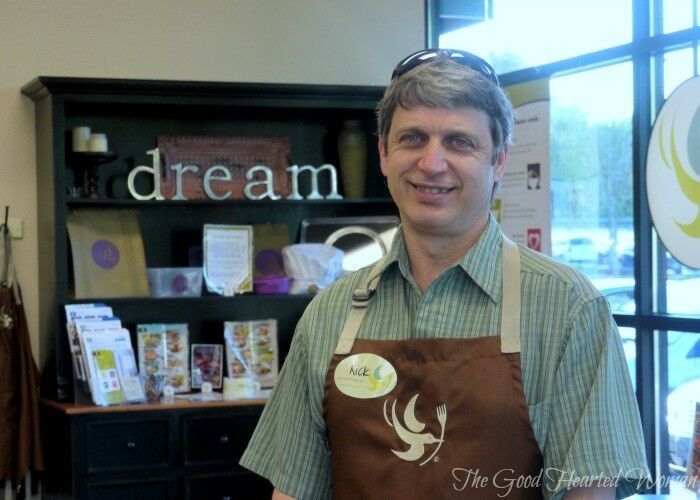 After receiving an overview of the services they offered, we washed up and got to work. (The facility itself was spotlessly clean, and great attention was paid to proper food-handling practices.) Detailed printed instructions were provided for assembling each of our chosen meals, and we rotated through well-organized refrigerated recipe stations that held all the ingredients we needed. All the chopping and slicing had been done for us, so all we had to do was measure things out and put it all together.
When the meals were complete, we sealed them in resealable freezer bags, ready to take home and freeze.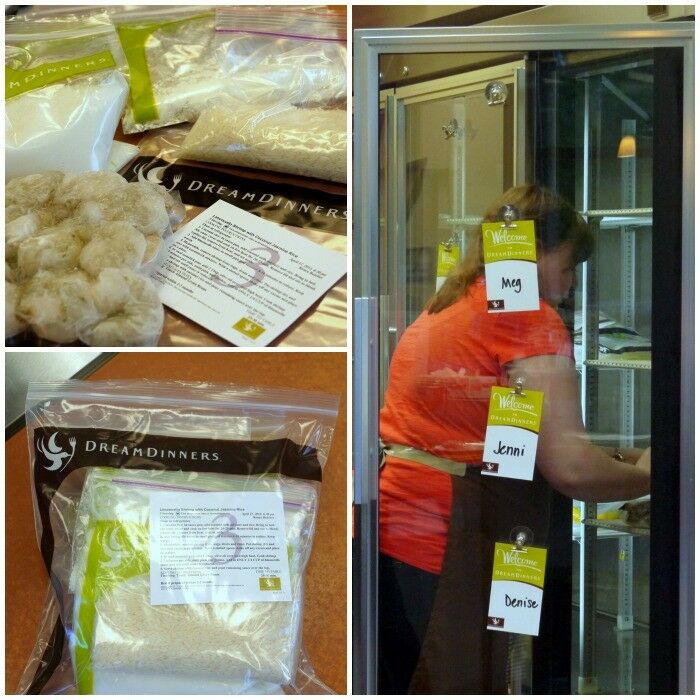 Although many of the meals are relatively cost-conscious, Dream Dinners is definitely not about saving money. It is more about allowing busy people the opportunity to serve a variety of quality meals to their families.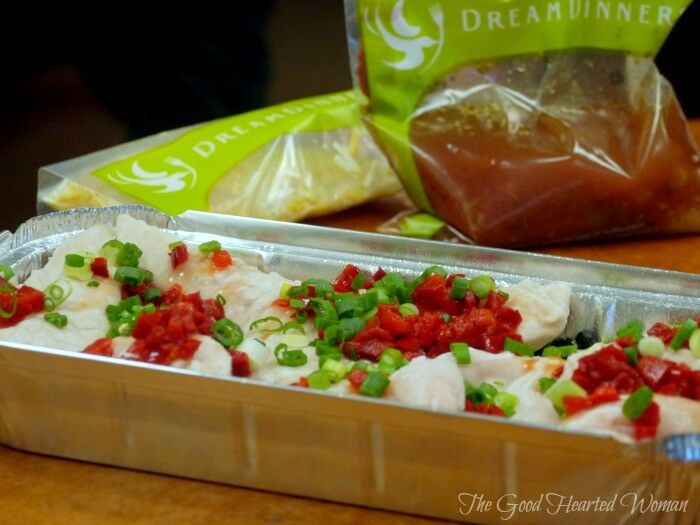 The prices of menu selections vary, about $24 to $40 for each six-portion entrée. The range includes everything from higher-end steak and seafood dishes to more reasonable chicken dishes. (Based on current menu pricing at the Clackamas-Sunnyside location.)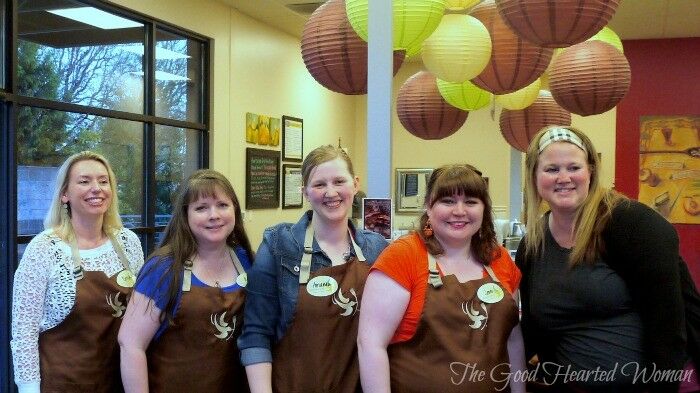 The actual products we used to assemble our meals were very fresh, and appeared to be of high quality. However, although the recipes had some pretty fancy-sounding names, they weren't particularly unique or special. (Said the food blogger.)
Most of the meals are not a stand-alone, so you will probably want to consider side dishes as well. Dream dinners has a freezer case of prepared side dishes and desserts available for purchase at an additional cost, or you can just supplement at home.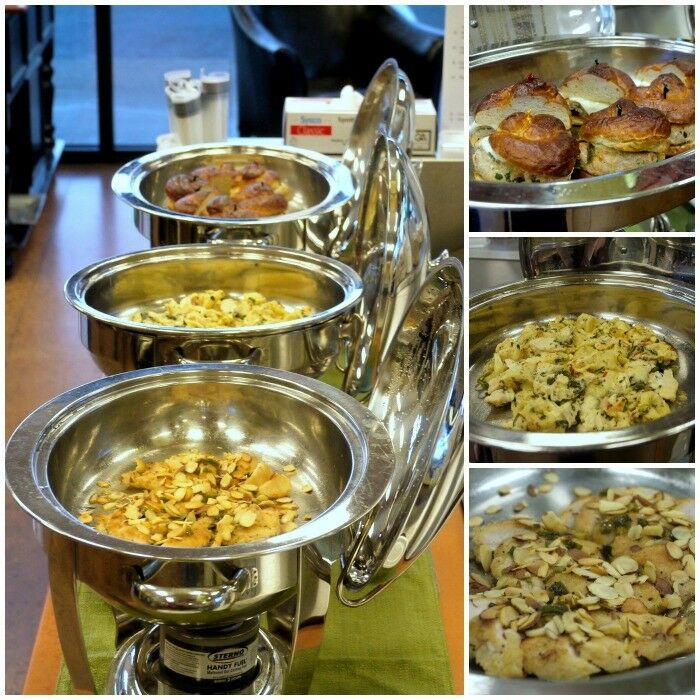 We had the opportunity to taste a few of the offerings at Dream Dinners, including The Chateau Chicken with Almond Butter Sauce. This was one of the meals Mr. B and I chose to make, and it ended up being our favorite of the three meals that we prepared at home.
You may want to check Dream Dinners out if you:
Like the convenience of having everything in one place, ready to assemble.
Feel as though the hardest part of making dinner is deciding what to make.
Enjoy interacting with people in this kind of venue. (This was actually my favorite part of the experience. Once again - this would make a great Girl's Night Out.)
Have a relatively generous grocery budget.
You should probably avoid Dream Dinners if you:
Have special dietary needs: gluten-free, dairy-free, vegetarian and vegan eaters will not find much on the menu at this time.
Prefer to use only organic ingredients.
Prefer not to use plastic bags.
Don't have a lot of freezer space.
Are on a tight food budget.
Are "kitchen-competent" and have the time to shop and prepare meals on your own.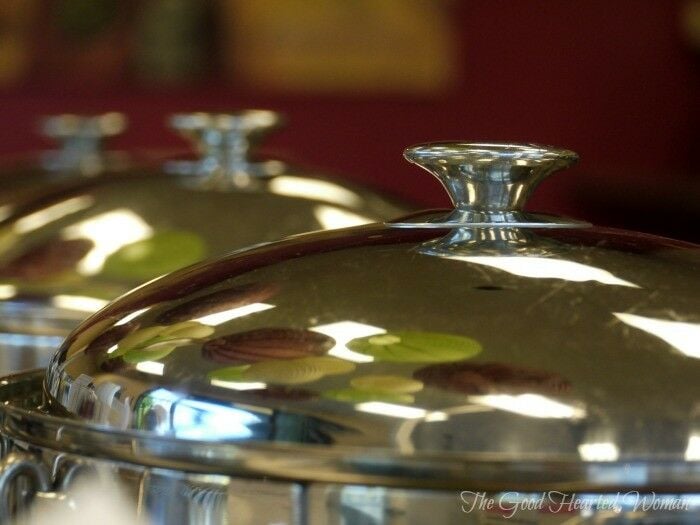 All that being said, if going to a Dream Dinners outlet isn't an option for you right now, you may still want to check out their cookbook – Dream Dinners: Turn Dinnertime into Family Time – from your local library. (It's also available here on Amazon. ← affiliate link.) The cookbook provides 100 recipes for nutritious, family-sized, assemble-and-freeze dinners. You can prepare just one meal, or make enough for three and freeze the extra two for later.
Disappointingly however, most of the recipes in the book are not the same ones used for the Dream Dinners service. Also, be advised: the book receives mixed reviews and contains many errors. (So many that there is a revision list on the Dream Dinners website here.)  Nevertheless, there are some tasty-looking recipes in the book to choose from, including a version of one of the meals we prepared during our visit: Arroz con Pollo.
Below, I've [heavily] reworked the book's version to more closely resemble the one we made during our visit to Dream Dinners. This dish can be made with either chicken tenders, thickly sliced chicken breasts, or browned ground chicken.
Arroz Con Pollo
Print Recipe
Pin Recipe
Ingredients
Layer in pan:
1

cup

uncooked rice

1

cup

black beans

drained

1

cup

frozen corn

1 ½

pounds

chicken tenders*

½

cup

red bell pepper

chopped

½

cup

scallions

chopped

1

teaspoon

salt

¼

teaspoon

pepper
Combine & pour over pan contents:
Instructions
Preheat oven to 350° F. (Obviously, you can skip this step if you are planning to freeze it for later.)

Spray 9x13-inch baking dish with nonstick cooking spray. Spread the rice over the bottom of the prepared baking dish.

Layer the beans, corn, and chicken over the rice. Sprinkle red pepper and green onions over top.

In a separate container, combine broth, salsa, marinara sauce, seasonings, and garlic.

Pour over the top of the layers in the pan. Top with shredded cheese.
To bake immediately:
Bake in preheated oven 45 minutes to 1 hour.
To freeze for later:
Cover with foil and put everything into a large resealable bag. Defrost and bake as directed within 3 months. Unthaw completely before baking. If you prefer, instead of immediately pouring them over the top, you can put the liquid ingredients into a resealable bag and pour them on after defrosting just before baking.
Notes
Alternate preparations:
*This recipe can also be prepared with thickly sliced chicken breasts, or browned ground chicken.


Vegetarian

: Omit chicken, substitute chicken broth with vegetable broth, and use a vegan faux-cheese product.


Vegan

: Omit chicken, substitute chicken broth with vegetable broth, and use a vegan faux-cheese product.


Dairy-free

: Omit cheese or use a cheese product that works for you.
This website provides approximate nutrition information for convenience and as a courtesy only. You are solely responsible for ensuring that any nutritional information provided is accurate, complete, and useful.
I like this recipe a lot because it goes together in just a few minutes and it's so easy to adapt for just about any eating style. It's naturally gluten-free, and the leftovers make a delicious lunch – just wrap them up in a tortilla and you're good to go!
For more about Dream Dinners or to find a location in your area, check the Dream Dinners website.
Disclosure: As part of our blogger night at Dream Dinners, we received three meals for review. This post may contain affiliate links, which means we may receive a commission if you click a link and purchase something that we have recommended. While clicking these links won't cost you any extra money, they do help keep this site up and running. As always, all opinions and images are my own. Please check out our disclosure policy for more details. Thank you for your support!