Eating in Hawaii can be expensive - unless you know where to go! Here's the first installment in our countdown of delicious and wallet-friendly Oahu cheap eats, plus one helpful note for bus-tourists with limited lunch choices.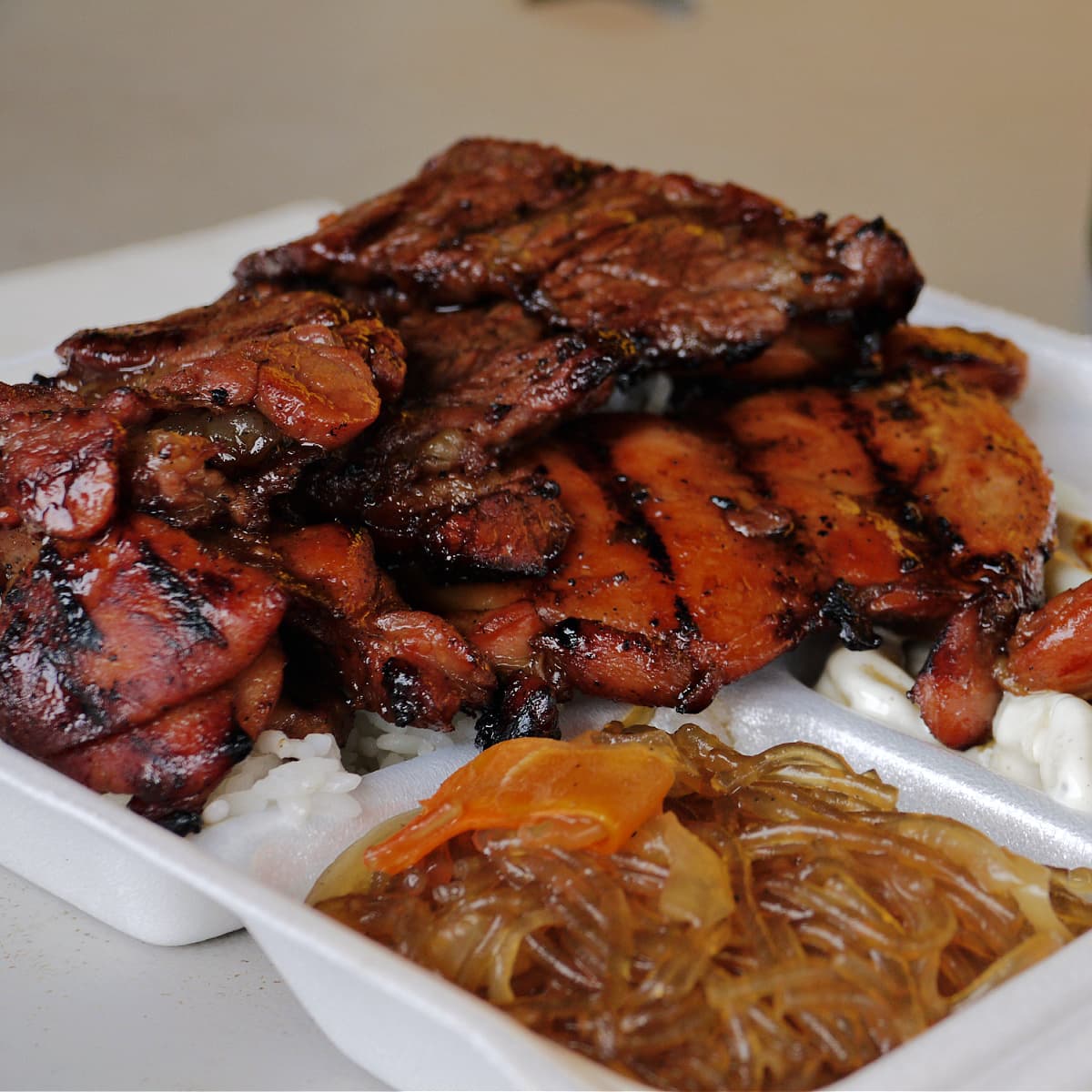 I don't know about you, but Mr B and I are a lot more at home eating at a picnic table in the middle of a food pod than sitting in a satin-padded chair draped with a starched linen napkin.
Don't get me wrong - we love a fancy night out as much as the couple, but even on vacation, we are a lot more likely to seek out casual, wallet-friendly options when we can.
Be sure to read the second installment in our countdown of delicious and wallet-friendly Oahu cheap eats, including our Oahu Cheap Eats Top Pick.
Countdown of Cheap Eats on Oahu
10 • Kahuku Food Carts
Located adjacent to the Historic Kahuku Sugar Mill near on the road to North Shore, the Kahuku Food Cart Pod (do they call them pods in Hawaii?) is about as casual as it gets, and as a Portlander, it felt like home.
What's not to love about a place where you can grab some fresh fruit, Hawaiian BBQ, and fresh lemonade, and then take a stroll through the vendor booths and pick out a coconut bra?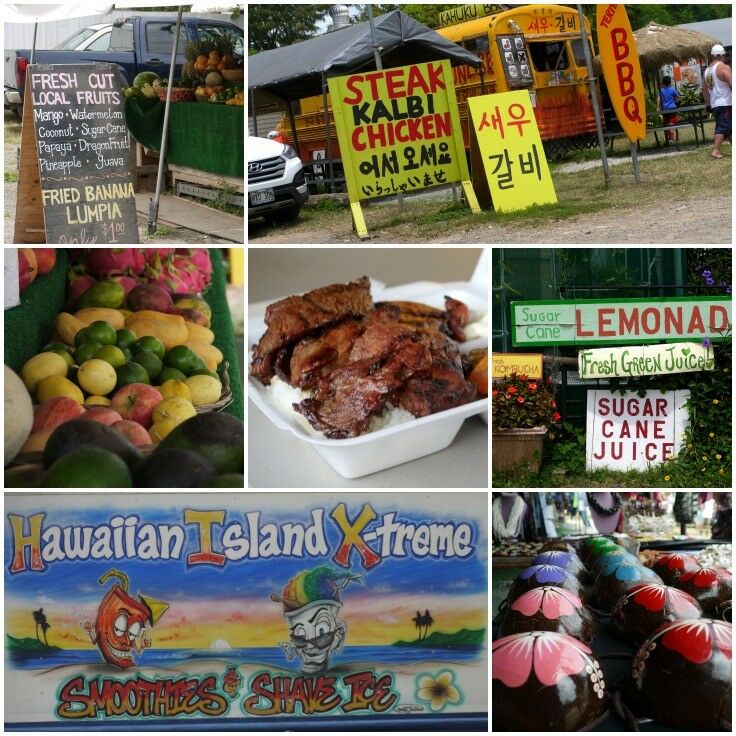 If you are driving by and just need a snack, be sure to stop at the fruit stand near the back, where you can buy a deliciously sweet banana lumpia for $1. We loved them so much we went back twice.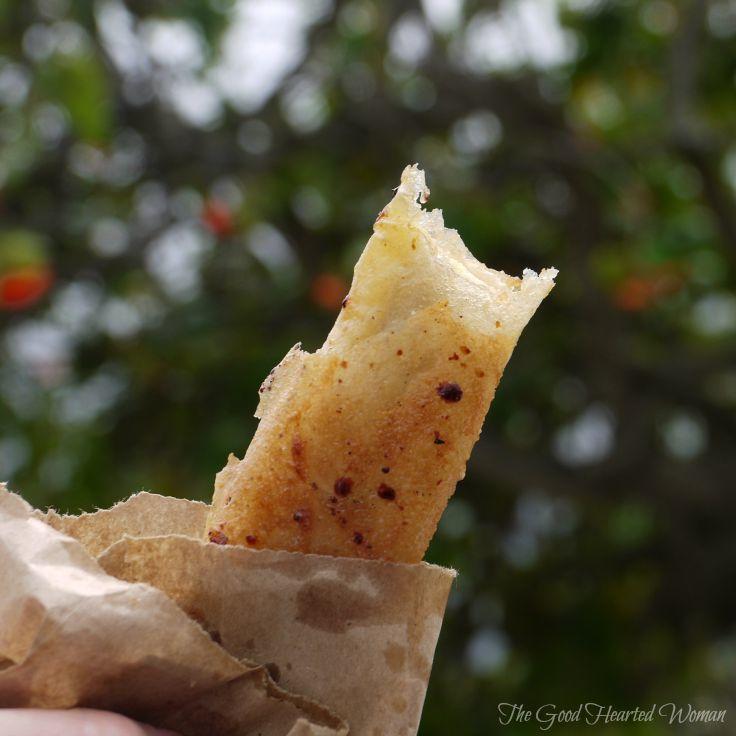 9 • Koa Pancake House (Honolulu)
Normally, we try to avoid chain restaurants, especially when traveling, but we heard such great things about the Koa Pancake House that we decided to give it a try. Apparently everyone else on Oahu was thinking the same thing, because this place was packed with both locals and tourists when we arrived at 8:00 am.
After waiting in line for about 15 minutes, we finally made our way up to the register and ordered. We asked to eat in, but were told that we would have to get it to go, and just hope for a table if one became available.
We did a little polite hovering, and by the time our food arrived fifteen minutes later, we had a place to sit down with it, Styrofoam containers and all.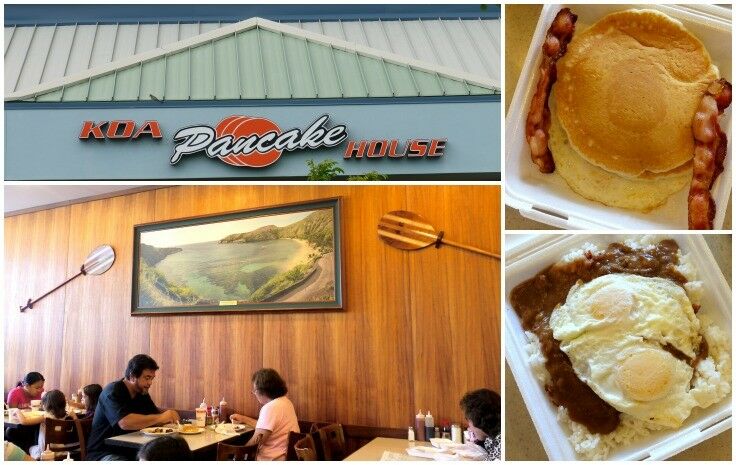 The food was good - not what I'd categorize in any way as unique or outstanding, but it was definitely tasty - and gave us a satisfying, stick-to-the-ribs carb boost for our hike up Diamond Head later that morning.
I got something I never eat at home - pancakes! - which came light and fluffy and twice as big as any human needs a pancake to be.
Mr. B got the Loco Moco with corned beef hash. (Loco Moco is a Hawaiian standard - white rice, topped with ground hamburger or a hamburger patty, a fried egg, and brown gravy.)
The Koa Pancake House offers a number of variations on this theme, including Loco Moco with Spam. (Might as well jump in with both feet, as they say.)
8 • Green Papaya (Honolulu)
Being a Portlander, I have a couple decades of experience with Vietnamese food - both as a consumer and a cook - so it probably won't surprise you to learn that when I'm out and in the mood for something easy and refreshing, Vietnamese is a cuisine I often seek out.
The Green Papaya, located right across the street from Walmart in the Ala Moano area of Honolulu was a good choice for a midday meal if you are already in the area (although I don't think I'd make a trip just to eat there). Both Mr. B and I got cold vermicelli bowls - his with chicken and mine with pork and a fried spring roll.
The service was definitely nothing to write home about and the pork in my bowl was a little fatty, but overall the food was very tasty, worthwhile and wallet-friendly.
7 • Da Spot (Honolulu)
If you are in Honolulu and looking for healthy, affordable food, Da Spot is a great choice. Their menu draws on cuisines from around the world, but they specialize in Mediterranean and North African cuisine.
There are many options for all eating styles here as well: vegetarians and vegans will find plenty to choose from, and those who require kosher or halal certified meats will find something as well.
In addition to their varied selection of main dishes, sides and desserts, Da Spot also makes a wide assortment of smoothies, including an option to create your own.
We chose the Egyptian Chicken and another chicken curry (whose name I forgot to note - sorry) with sides of Greek salad and tabbouleh, all of which were well-seasoned and hit all the right savory notes. Portions are reasonable, and we had plenty to take home for a late night snack.
6 • Leonard's Bakery (Honolulu)
Got time to spare and a sweet tooth that needs feeding? Then you should probably make a trip to Leonard's Bakery, if for no other reason than to be able to say that you did.
Before I write anything more, I have a confession to make: Even though I have lived in Portland all my life, I've never waited in line at Voodoo Donuts. (To clarify, I've eaten a number of Voodoo Donuts, but I've never waited in line to get one.)
First of all, I hate waiting in line for anything that doesn't involve concert tickets, and second, if I want a donut that badly, I'll drive 45 minutes to Joe's in Sandy and get a donut that would make any donut Voodoo ever made cry with envy. Seriously. (But that's another review for another time.)
That said, while we were in Hawaii, Mr. B had a hankering for a malasada from Leonard's Bakery, which is apparently the Voodoo Donuts of Honolulu, so I played along. Turns out, this particular line was totally - Totally - worth it.
A malasada is a Portugese doughnut without a hole. Leonard's fries generously-sized balls of dough until they are golden brown on the outside and light and fluffy on the inside. You can get them with a number of different coatings and fillings: Mr. B got a custard-filled malasada, and I got one with coconut cream.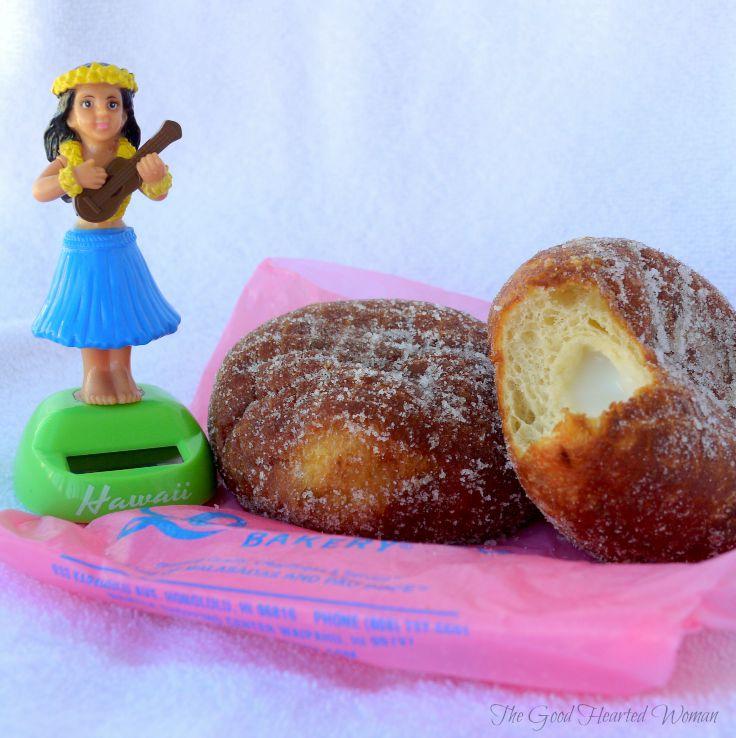 Malasadas are always made to order, so ours arrived piping hot, tender and delicious. The only thing I was not happy about when we left was that we had only ordered two.
The malasadas were sweet without being cloying, and the fillings were creamy, with a delicate balance of flavor that didn't overpower the donut itself. Highly recommended!
For Tour Bus Riders Only!
Honorable Mention • Coral Kingdom (Kaneohe)
Let me be crystal clear: this is not a Great Oahu Cheap Eat - not by a long shot. However...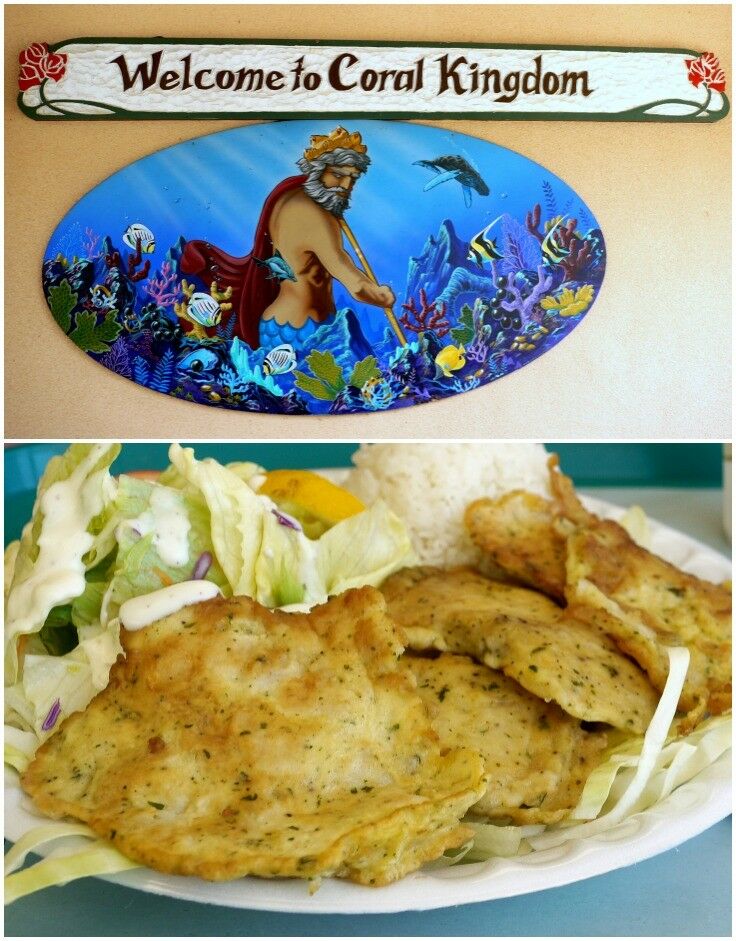 ... if you find yourself (as I did) on an all-day bus tour that stops at this half diner, half high-pressure tourist attraction, you might find it helpful to know that the Mahi Mahi at the Coral Kingdom in Kaneohe is surprisingly good, the service is fast, and the portions are huge.
The fish is battered in a lightly seasoned egg mixture, and then fried on the grill and served with a tangy tartar sauce, the requisite white rice, and your choice of green salad or macaroni salad.
Hawaii-inspired Food & Recipes
More Oahu Travel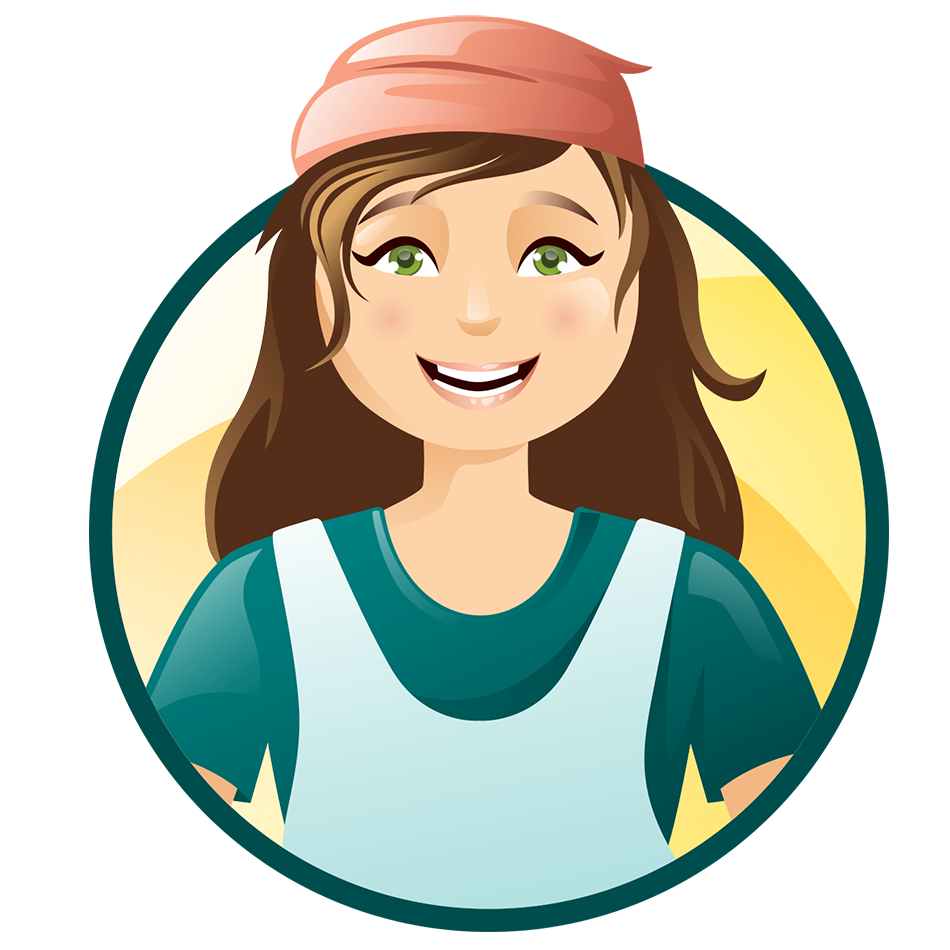 Thank you for visiting the Good Hearted Woman. Remember to bookmark this site, and come back soon!