Pineapple is no longer the lifeline of Hawaii's agricultural industry that it once was, but you can still get the whole Pineapple Experience with a visit to the Dole Plantation on Oahu, just an hour or so north of Honolulu.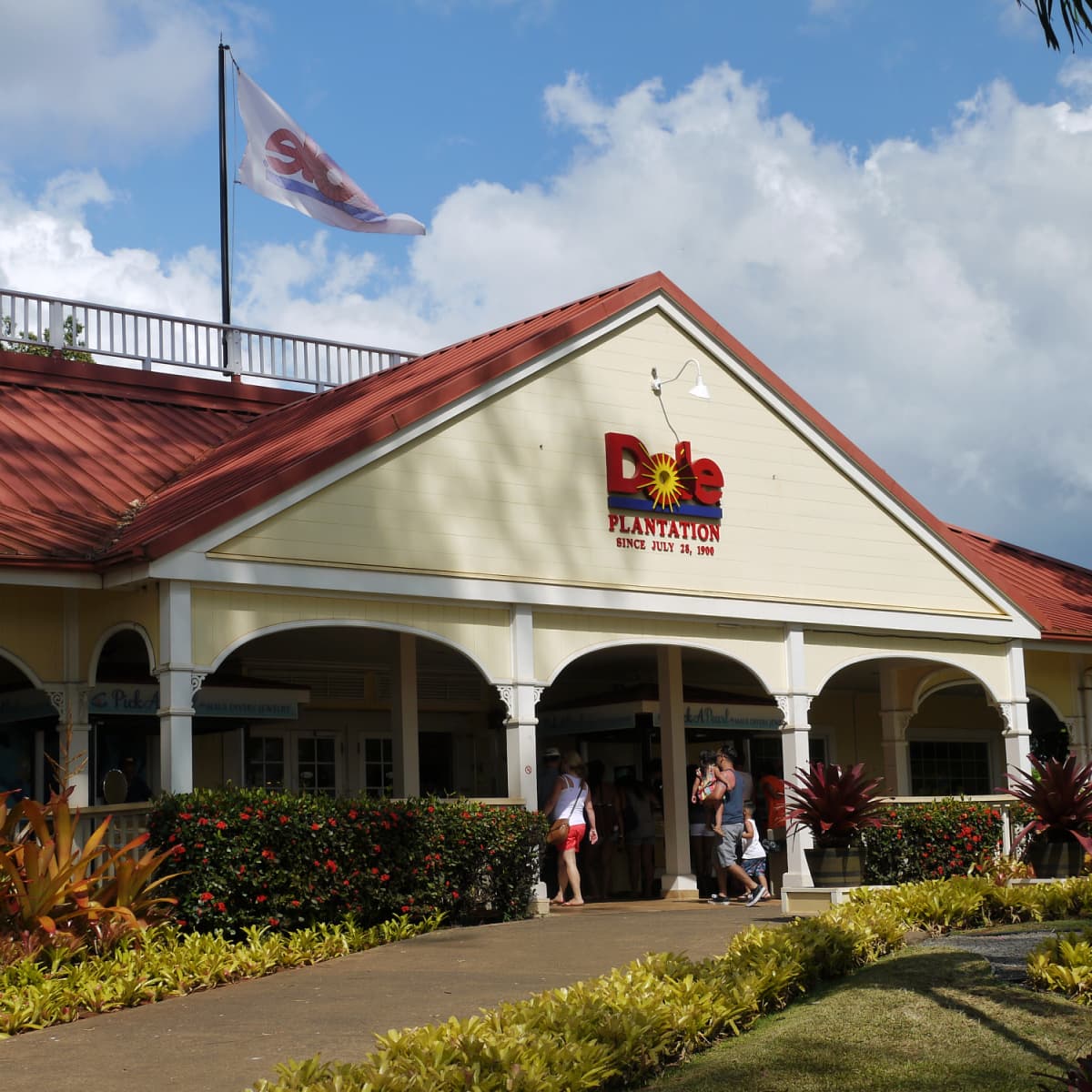 The Dole Plantation aims to teach both visitors and locals about Hawaii's unique agricultural heritage, and offers a number of fun, educational, and family-friendly activities.
Things to Do at the Dole Plantation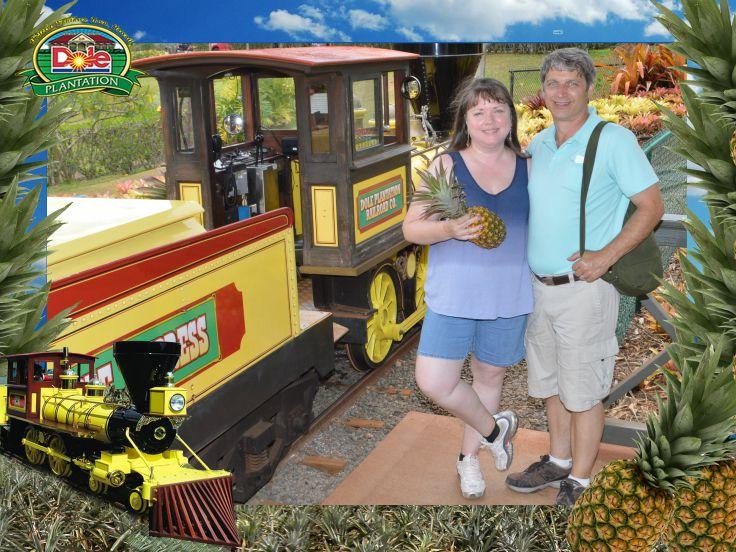 The Dole Plantation is about as touristy as it gets, but it is also a lot of fun.
Pineapple Garden Maze
We started out by weaving our way through Dole Plantation's giant Pineapple Garden Maze. Declared "The World's Largest Maze" in 2008, it covers three acres and includes nearly two and one-half miles of paths crafted from 14,000 colorful Hawaiian plants. It took us just under an hour, which I learned is about average.
Hint: For an enhanced maze experience, you can download the free Dole Plantation app to automatically track your time and maze stations you've found.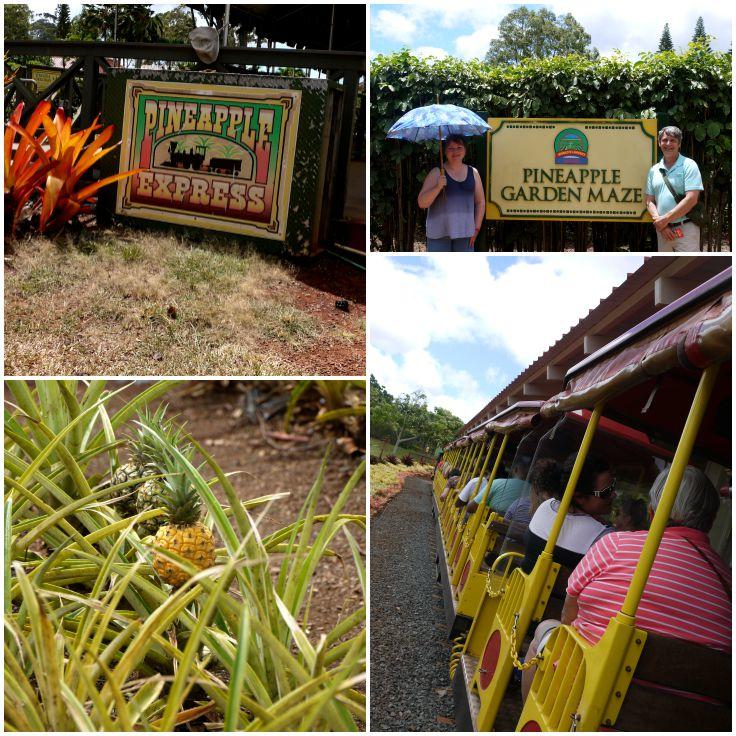 The Pineapple Express
We also took a ride on the the Dole Plantation train - The Pineapple Express - which carries visitors through a through a working plantation of pineapple and other crops, featuring fields in all stages of growth, from planting to harvest.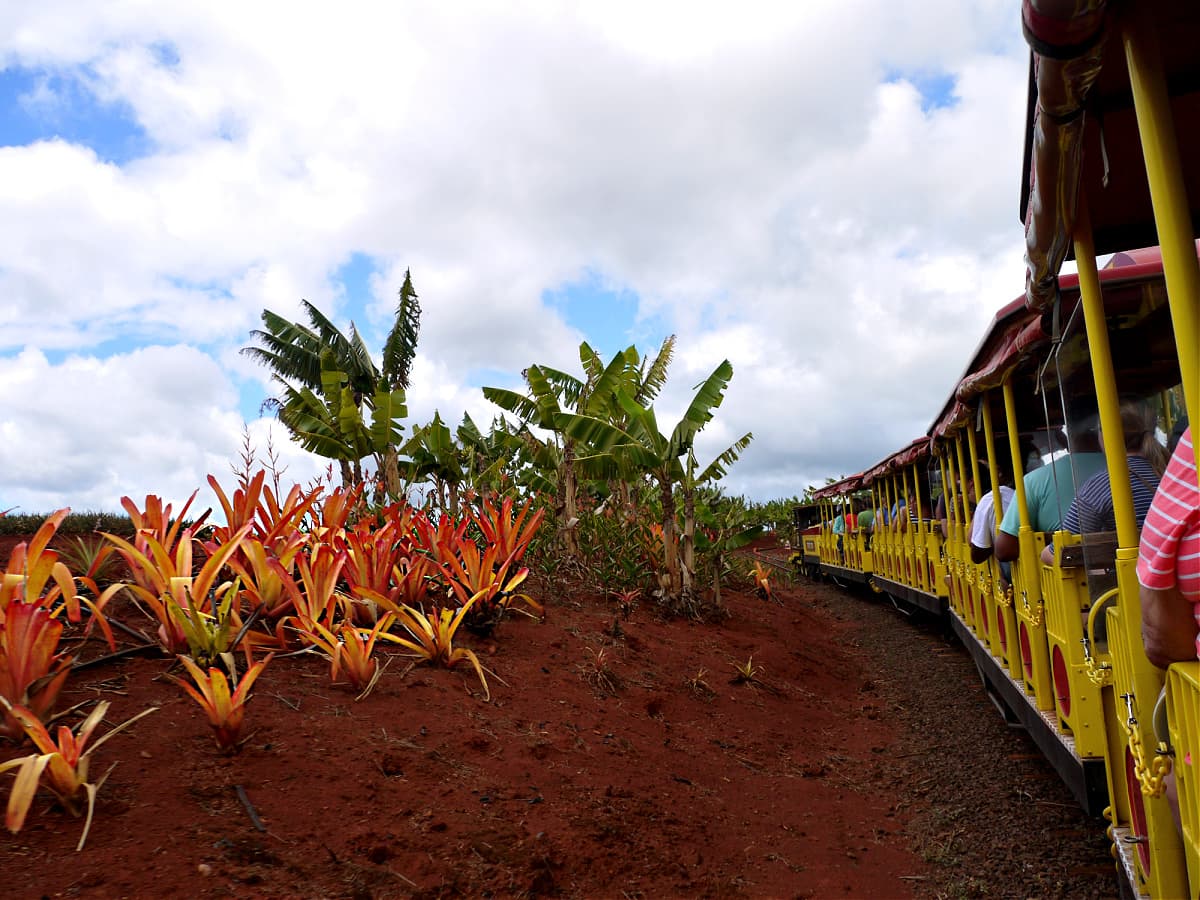 Plantation Garden Tour
Our stroll through Dole Plantation's eight different educational gardens gave us a glimpse at a wide variety of beautiful and useful tropical plants. The Bromeliad Garden was particularly striking.
Q: What is a pineapple?
a. The hanging fruit of the pineapple tree.
b. The underground root of a spiky-leafed plant.
c. The fruit of a terrestrial bromeliad flower stalk.
This is tough for me to admit, but until I went to the Dole Plantation, I had no idea how pineapples grew.
I was humbly reminded of the time, while taking a class on curriculum development in college, I learned about how some inner-city children needed to be taught that carrots came from the ground and milk came from cows. I was incredulous: who doesn't know that?
I'm sure small children in Hawaii would think the same thing of me and my ignorance about pineapple cultivation.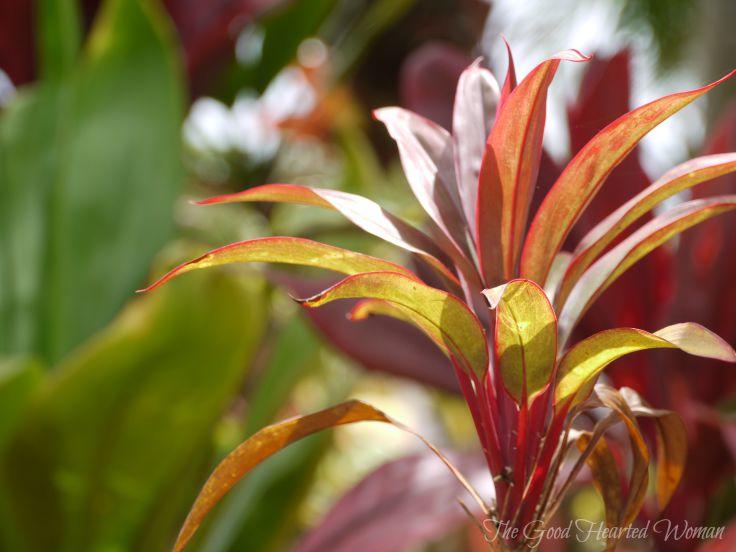 Tip: Sections of the Dole Plantation offer very little in the way of shade, and the exposure can be brutal on hot days. Be sure you are prepared for the sun!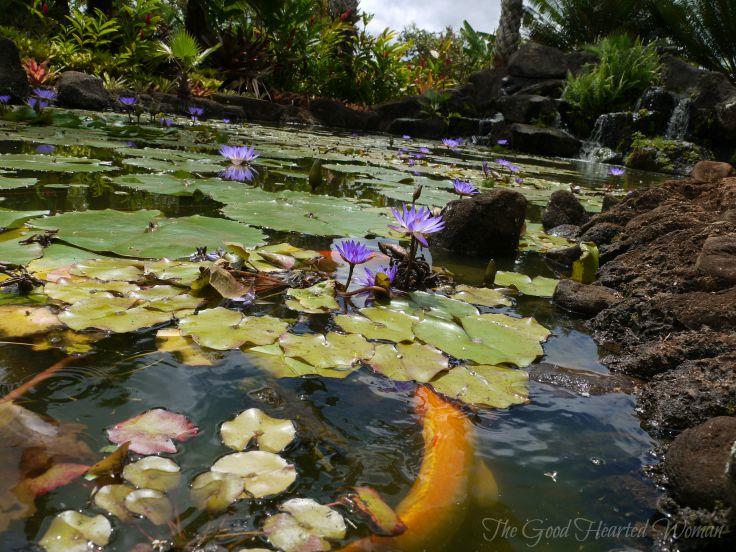 On the grounds, we found a large pond that held some serious looking koi. Local artisans were on hand as well.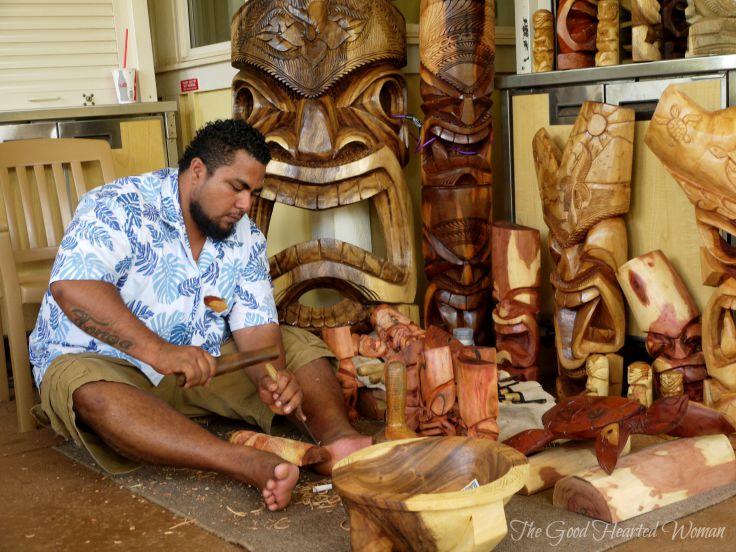 Plantation Grille & Country Store
Our last stop started with a brisk walk through the Dole Plantation Store, which has more pineapple-related stuff for sale than I ever imagined could possibly exist. We headed straight for the Plantation Grille - for cup of their a world-famous Dole Whip! So delicious and refreshing, especially on a hot day!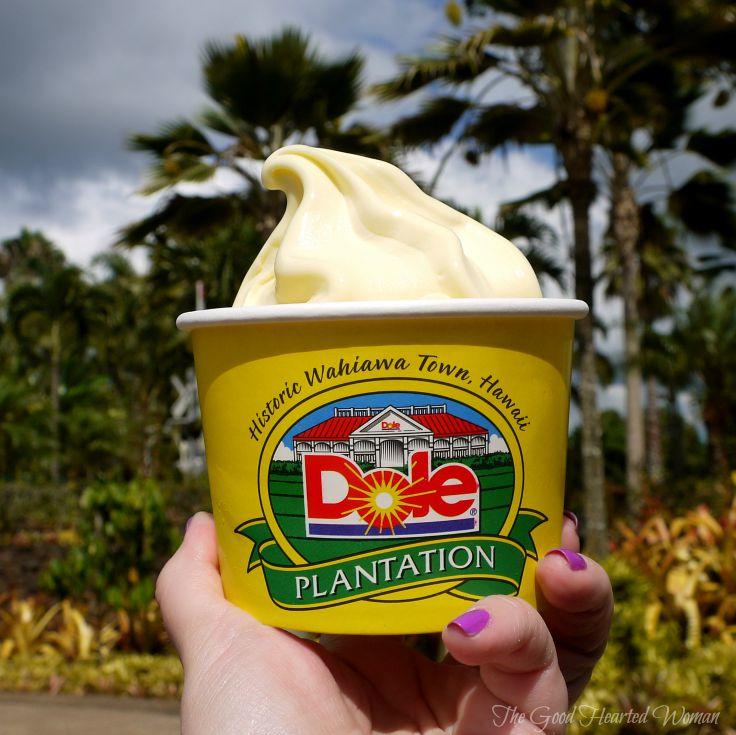 Visiting the Dole Plantation
How to Get There
Dole Plantation is located on the Kamehameha Highway, about a 40-minute drive from Waikiki.
Dole Plantation
64-1550 Kamehameha Hwy.
Wahiawa, Hawaii 96786
Hours & Tickets
Dole Plantation is open daily from 9:30 a.m. to 5:00 p.m. (Closed Christmas)
Admission to the Dole Plantation grounds is free, and there are some great free activities on site, including pineapple-cutting, chocolate-making demonstrations, and a fish-feeding pond.
There is an additional cost for tickets to the Pineapple Garden Maze, Pineapple Express Train Tour, and Plantation Garden Tour. Tickets are sold on a first come, first served basis and may be purchased at either the Train or Maze Ticket Booths. No reserved tickets are offered.
Hawaii-inspired Food & Recipes
Check out our pineapple recipes, including old-fashioned Sunshine Salad, Pineapple Wheat Berry Salad, and our award-winning Dutch Oven Pineapple Upside-Down Cake!
More Oahu Travel
If you are planning a trip to Oahu (especially as a first-timer) be sure to read our tips for visiting Pearl Harbor.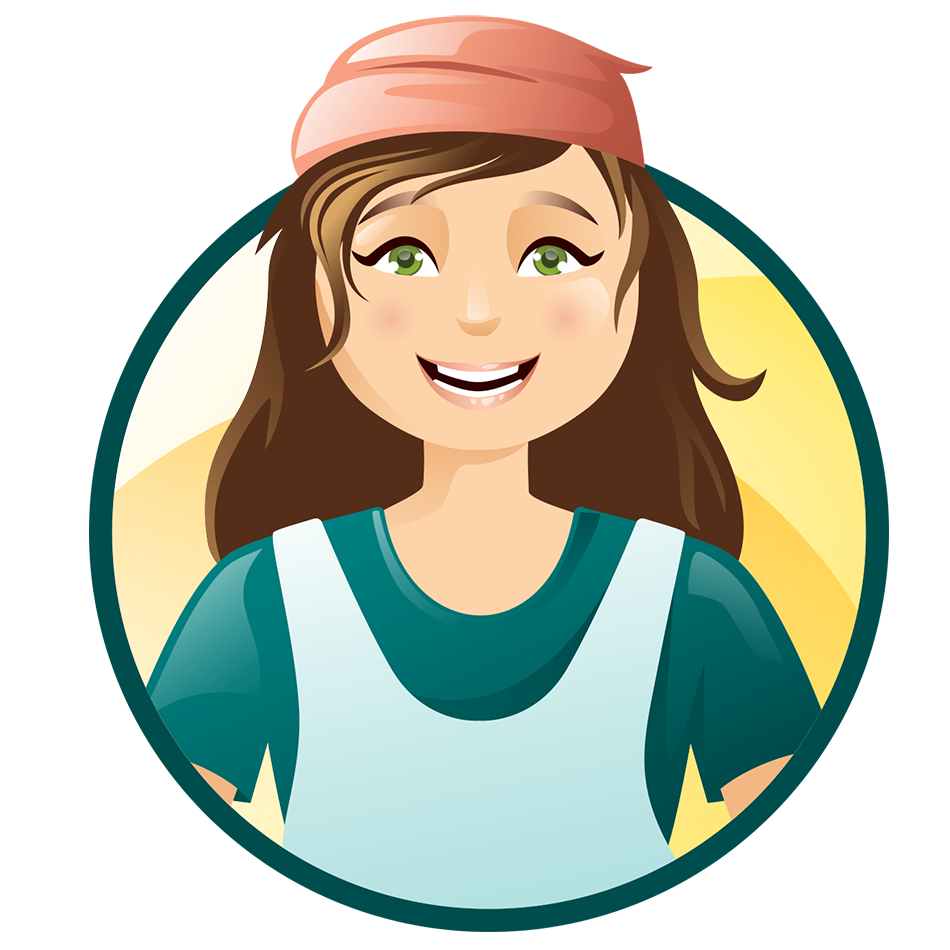 Thank you for visiting the Good Hearted Woman. Remember to bookmark this site, and come back soon!