Head Out. Stay In. Headlands Coastal Lodge & Spa in Pacific City is a stunningly beautiful destination, designed for relaxation and rediscovery. Immerse yourself in warm hospitality and unpretentious luxury.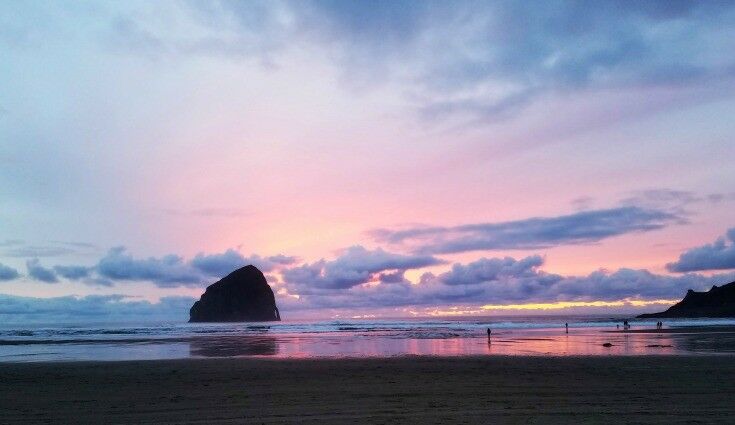 When I was a little girl, I lived on the Oregon coast for five glorious summers. One of my most enduring memories from that time is of standing on the edge of the world, looking out into the great vastness of the Pacific Ocean and wondering if somewhere out there, there was a little girl on the other side of the water looking out and wondering about me.
Recently, Mr B and I were invited to stay at the newly opened Headlands Coastal Lodge & Spa in Pacific City, Oregon, and as I sat outside on our room's lovely little private balcony enjoying a few moments of splendid solitude, I found myself once again looking out into that great unknown, and listening to the wind race and the waves crash, and remembering those two little girls an ocean and a lifetime away.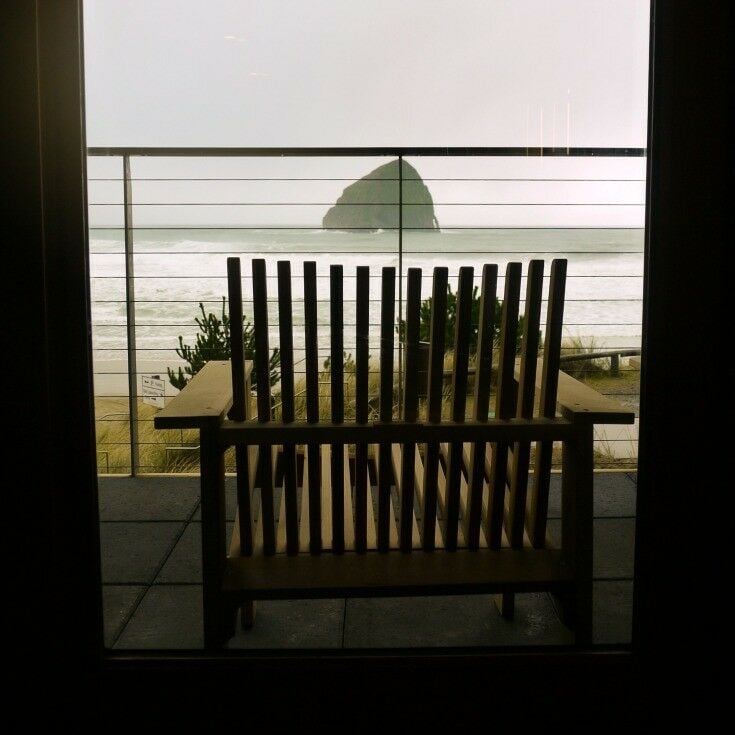 Lodge Life: Unpretentious Luxury & Oregon Hospitality
Many thanks to the Headlands Coastal Lodge & Spa for hosting our stay.
Headlands Coastal Lodge & Spa is a stunningly beautiful destination, expressly designed as a place to relax, recharge, restore, and rediscover. From the moment you walk through the massive glass and wood front doors, you will find yourself surrounded by warm hospitality, rich wood finishings, and unpretentious luxury.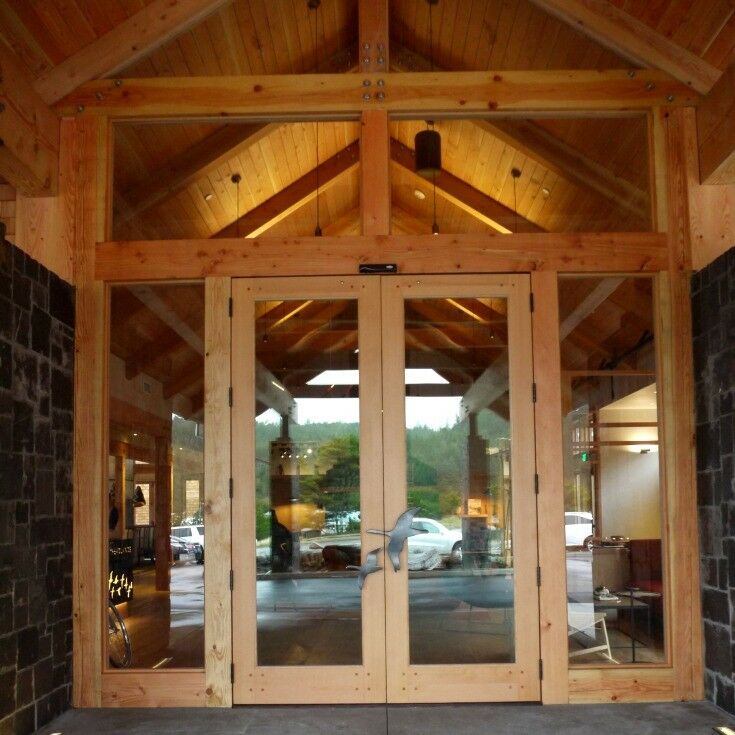 Located adjacent to Cape Kiwanda State Natural Area in Pacific City, Headlands Coastal Lodge has been twenty years in the making. Owners Mary Jones and Jeff Shons spent those years designing and redesigning the lodge, with the goal of creating a luxury destination that takes full advantage of the Oregon Coast's rugged natural beauty, and highlights the incredible views of Cape Kiwanda and Haystack Rock.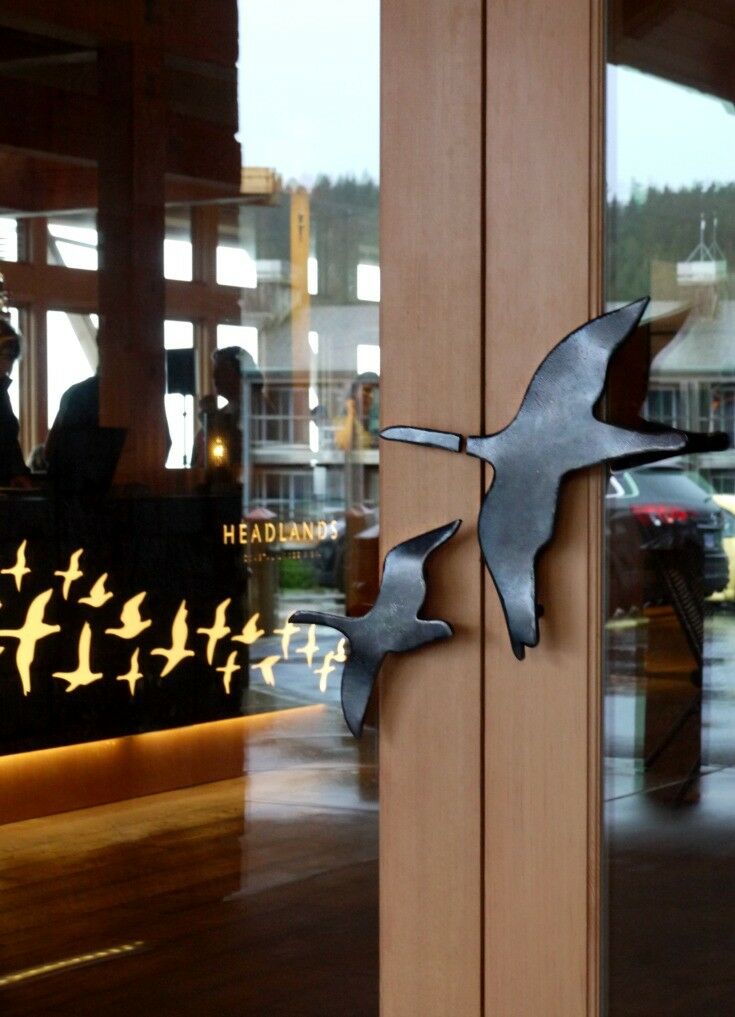 You can find the personal influences of Mary Jones and Jeff Schons throughout the lodge. For example, the "Haystack Rock Wall" showcases a rotating collection of the work by local artists - all featuring the iconic rock. Local art lines the halls and adorns room walls as well.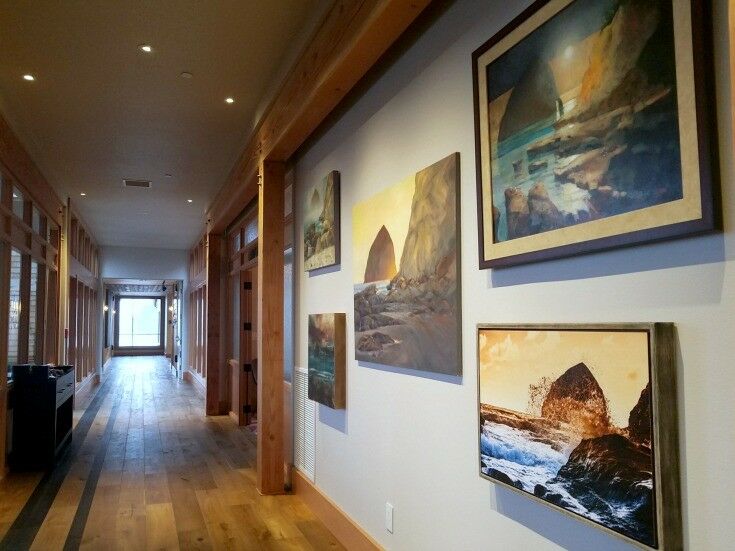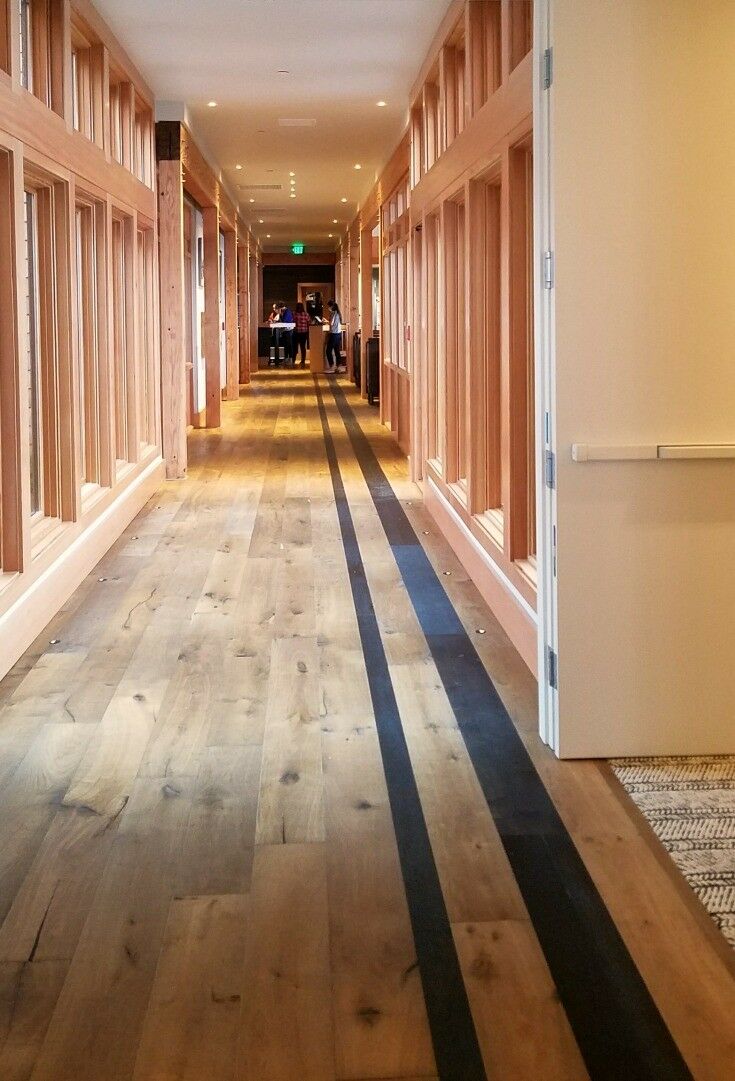 Mary, who teaches cooking classes to lodge visitors, keeps a kitchen garden just off this gorgeous, hardwood hall.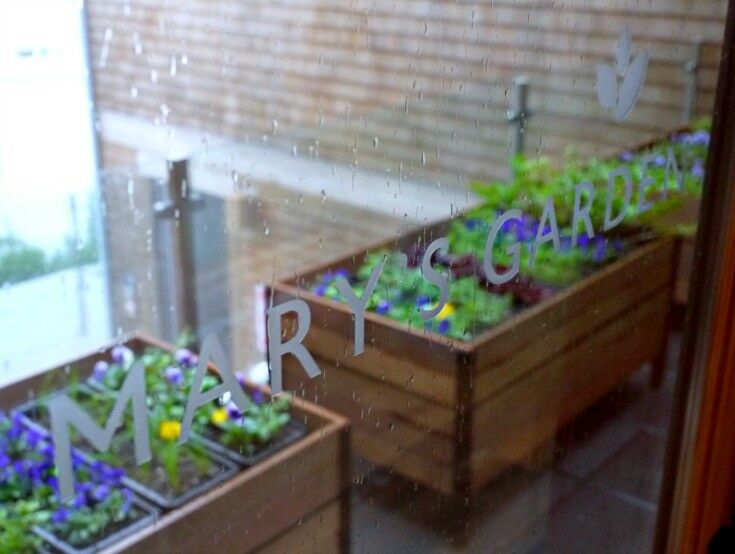 Stay In
Each and every one of the 33 oceanfront rooms at Headlands comes with a balcony and an unobstructed view of Haystack Rock (the Pacific City one, not the Cannon Beach one).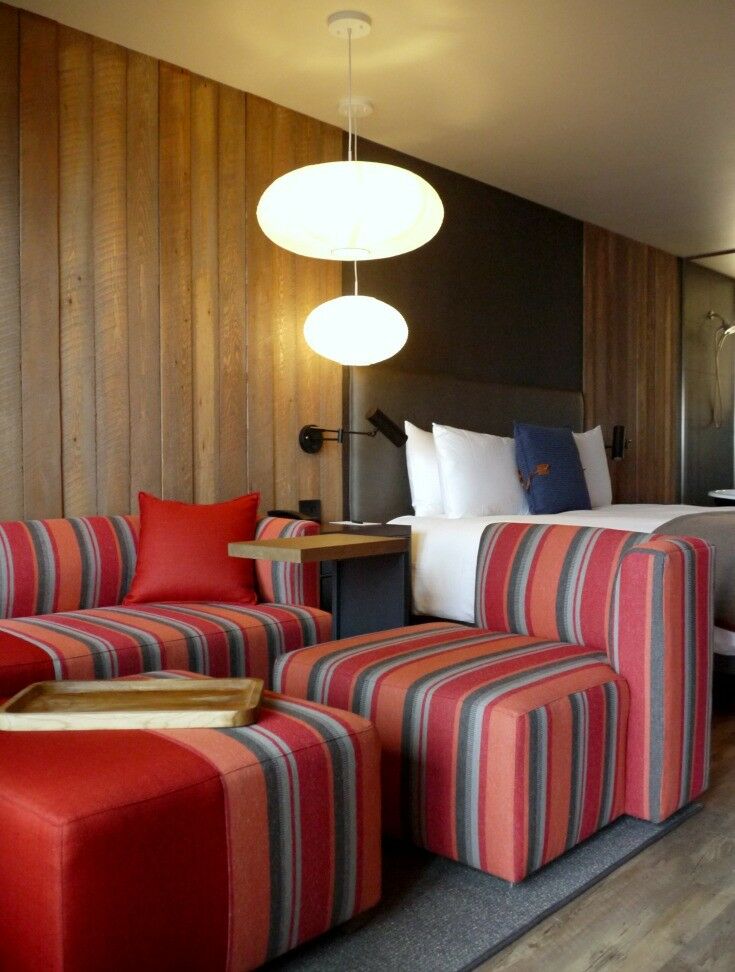 Each and every one of the 33 oceanfront rooms at Headlands comes with a balcony and an unobstructed view of Haystack Rock (the Pacific City one, not the Cannon Beach one).
Editorial: As a lifetime Oregonian, I have never understood why a state with nearly thirty names for rain cannot come up with two unique names for two geographically distinct monolithic rocks adjacent to the beach. C'mon, people!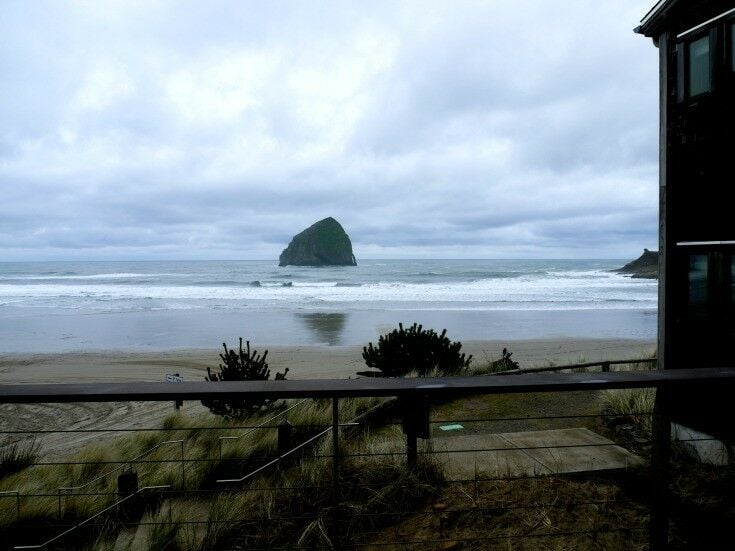 Uniquely, Pacific City is one of the few places in Oregon where you can drive right out onto the beach. Automobile beach access is literally right next door to Headlands, making it particularly appealing for those who may have mobility challenges.
Mattress firmness is always a personal issue. That being said, Mr B and I sleep on a lot of hotel mattresses, so I can say with some authority that the mattresses at Headlands are some of the most comfortable we've ever slept on.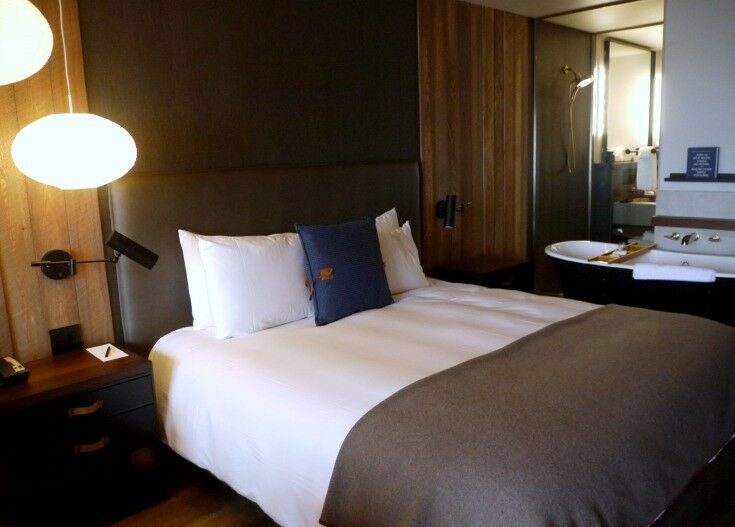 Mr B and I were absolutely fascinated with the glass-walled shower in our room. The cast iron soaking tub is comfortably sloped and long enough to stretch out in, and generously accommodating for both solo or companion bathing. One of us (not naming names or anything) took both a shower and a bath in one night!
Let's take a closer look at this shower set-up, shall we? I mean, this is so cool! You can stand in the shower and look out onto the beach - while you shower!!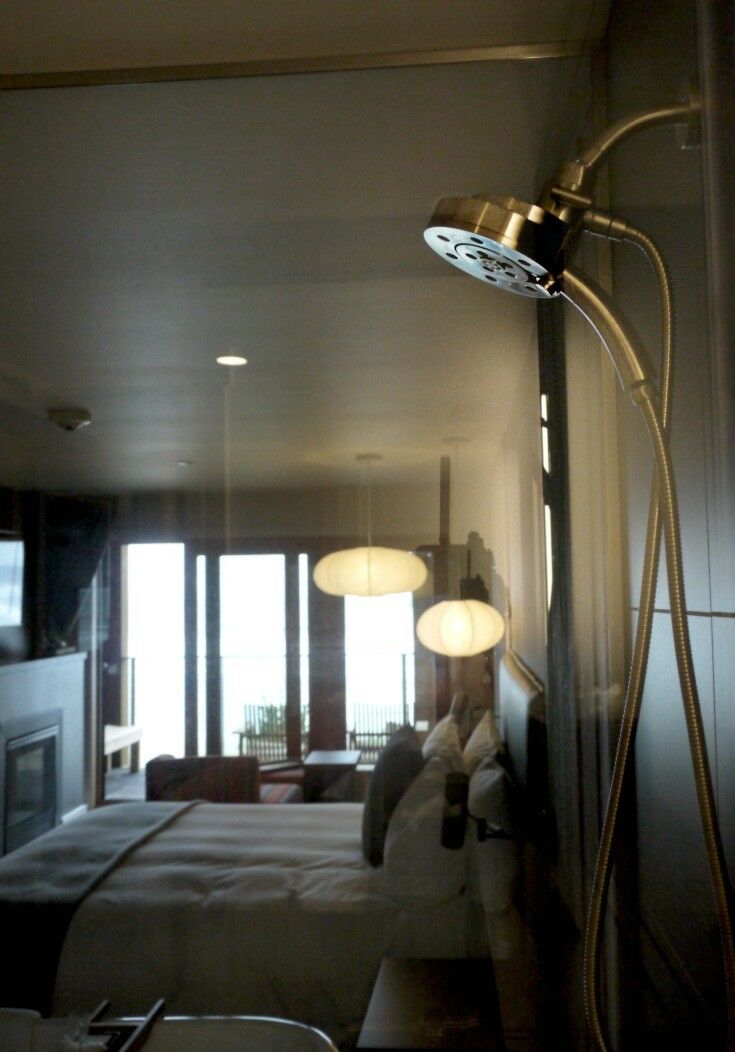 Our room came with a host of luxury amenities. Mr B and I were both intrigued with the high-tech "Do Not Disturb/Make Up This Room" door card system. To alert resort staff that you are away and your room is ready to be made up, guests need only press "Heading Out" on a switch just inside their room's entry door to light up a small green "go" light on the room number placard in the hall outside. Conversely, pressing "Staying In" lights up a red "stop" light, letting staff know that you'd like some privacy.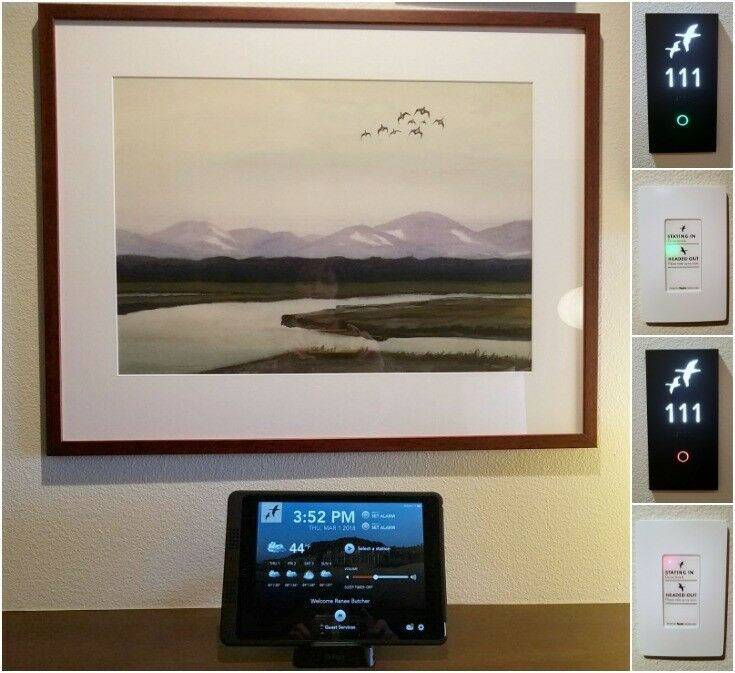 Additional room amenities include a gas fireplace, Bonavita brewing system and freshly ground coffee, Smith tea service and tea kettle, bluetooth lantern speaker, in-room safe, iPad for requesting services, and complimentary WiFi. Well-placed bike hooks and surfboard racks can also be found in every room. In fact, I couldn't think of a single thing they forgot to include, but if I had, I'm pretty sure someone would have gotten it for us!
As if there weren't already enough to love about this place, the entire lodge, as well as many of the guest rooms, are dog-friendly!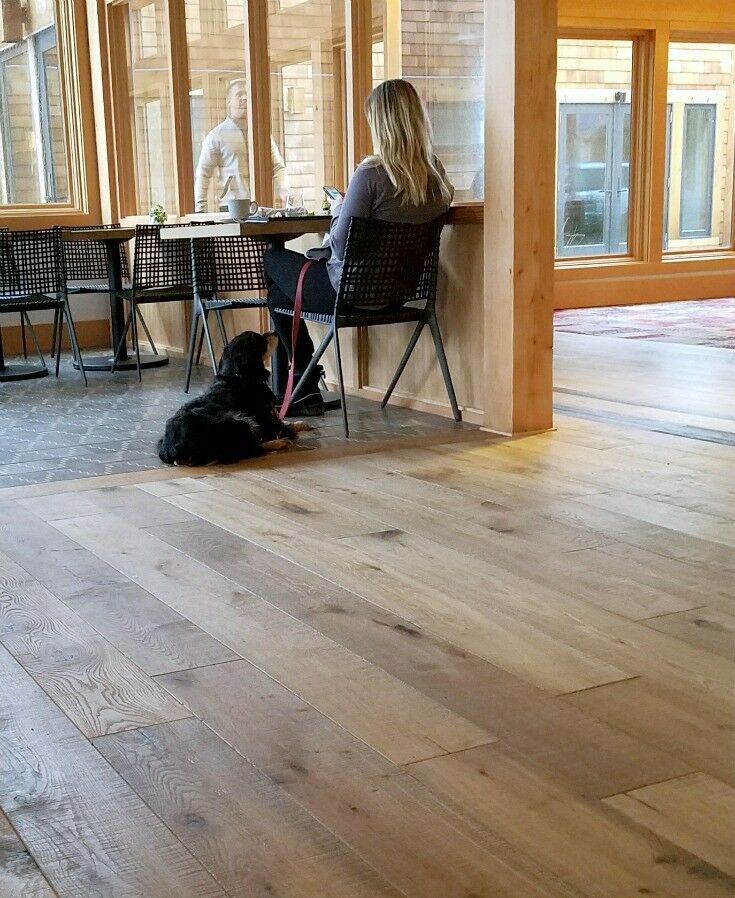 Cackling Geese ~ Spirit of Headlands
Everywhere you turn at Headlands, you will see the subtle influence of the cackling geese: soaring gracefully across the wrought-iron front door pulls, the front entry desk, the room placards and restaurant menus; even the art on the guest room walls. The cackling geese not only provide a striking logo image, but offer a metaphor for the spirit that Headlands espouses: rugged, beautiful, and ready for adventure. We found the background on these exceptional birds quite interesting.
Pacific City is the only wintering spot in the world of the Semidi Island Aleutian Cackling Geese. Each year, the geese fly south more than 2,000 miles from their small Alaskan nesting islands to Oregon's North Coast. Every evening during their annual Pacific City stay, they leave the grassy pastures in the Nestucca Valley and soar across a mile of ocean to roost on Haystack Rock—the same towering monolith that Headlands guests can see from their rooms and cottage.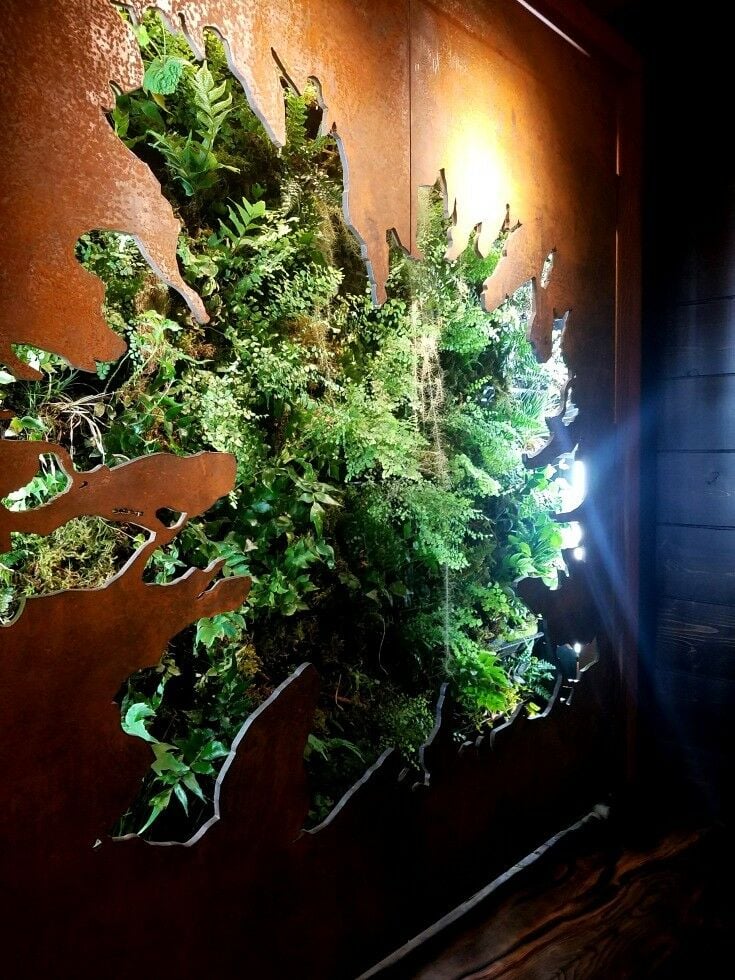 Headlands offers guests surprises around every corner. The stunning "live metal" in the image above can be found in the main lobby's huge, gender-neutral restroom.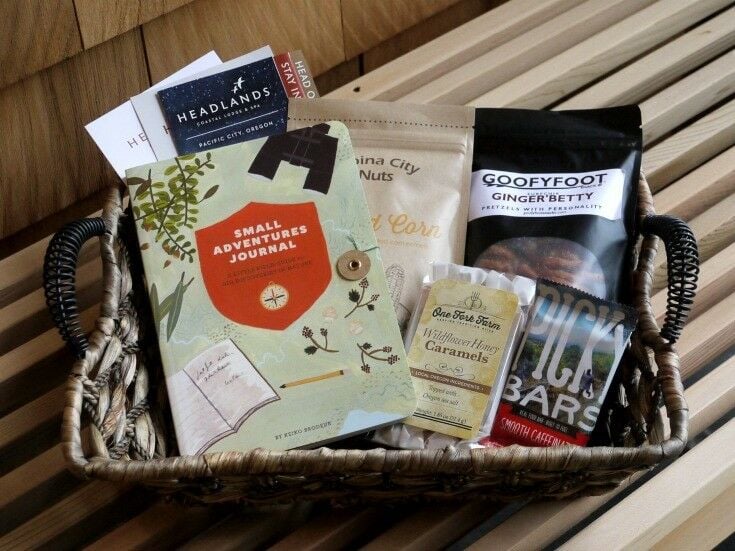 Each of the lodge's three floors also has a "honor pantry," well-stocked with top-shelf snacks and local favorites, like as Tillamook Ice Cream pints and One Fork Farm Caramels.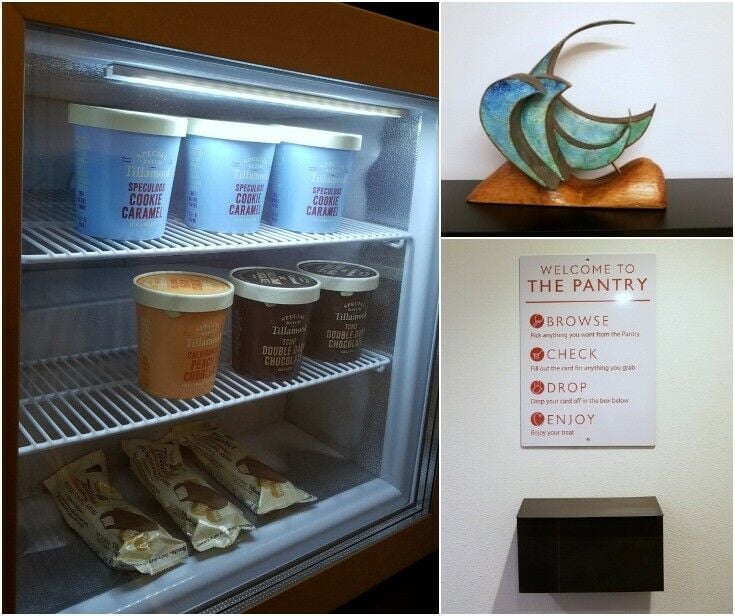 Head Out
Most luxury hotels offer complementary concierge service, but Headlands, embracing the adventurous Pacific Northwest spirit, takes the idea to the next level. "Adventure Coaches" help guests plan specialized adventures - everything from kayaking, clamming, and cooking classes to hiking, biking, and beach bonfires. (Don't worry if you didn't bring a bike: you can get a loaner in the lobby.) They'll even pack you a lunch from the hotel restaurant! The day Mr B and I spent with the Headlands Adventures Coaches was wet and blustery, so we chose a cooking class over kayaking.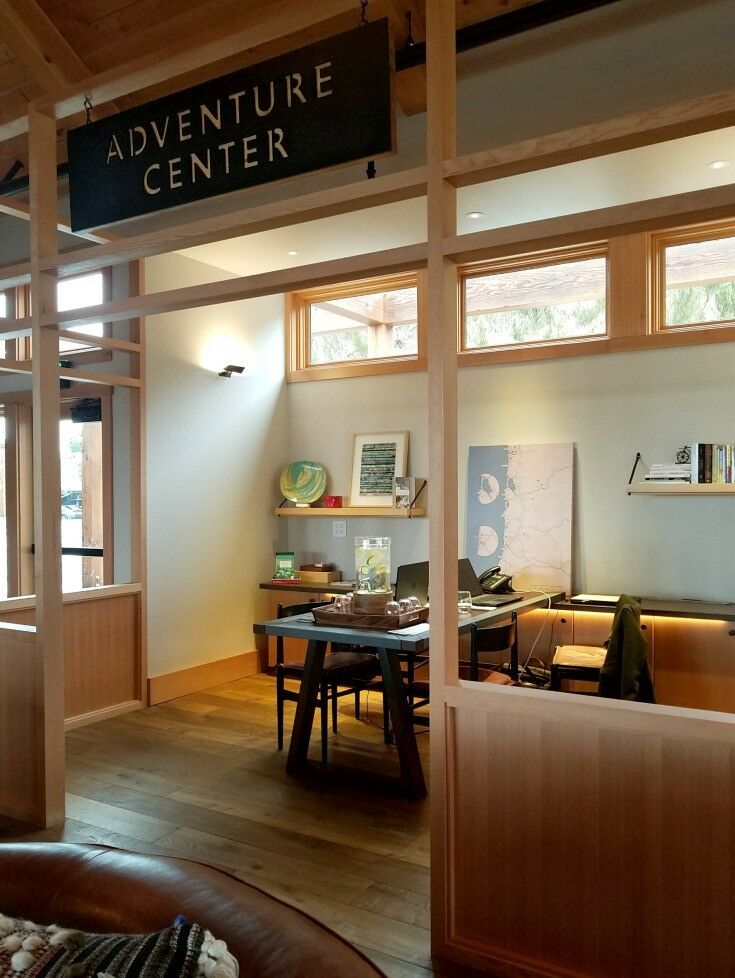 Tidepools Spa & Wellness Center
Whether you're in the mood for a good workout, a relaxing soak, or just some quality me-time, Headlands in-house spa and wellness center can accommodate your needs.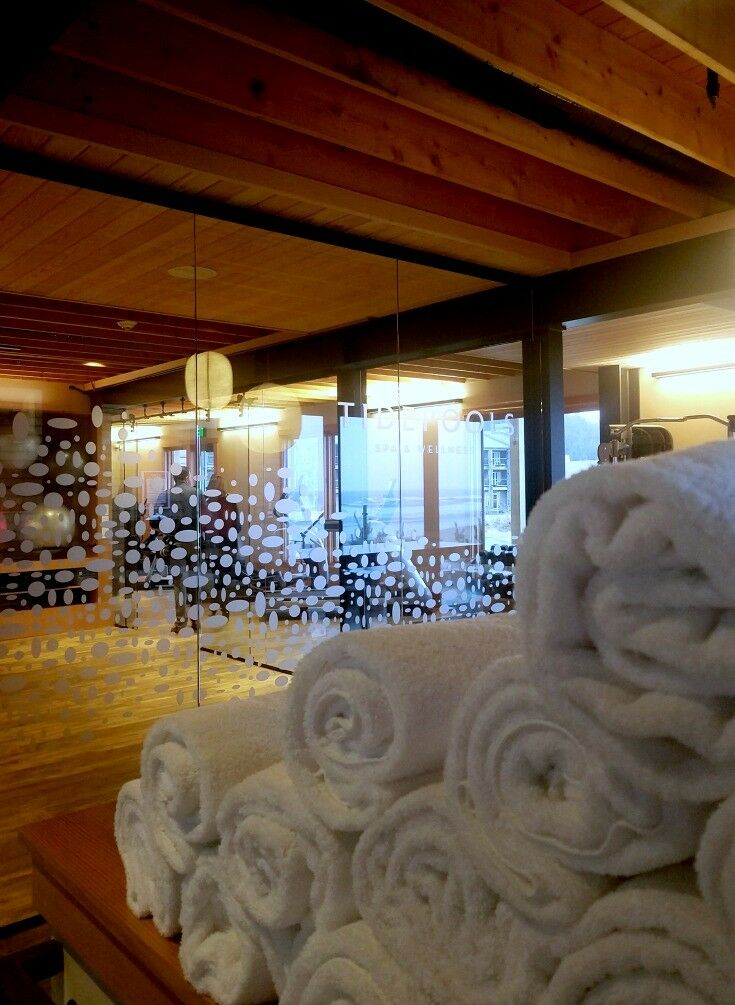 Tidepools offers both indoor and outdoor exercise options, including a well-stoked weight room, Pilates classes, beach yoga, and surf lessons. (Yes folks, we really do surf here in Oregon.)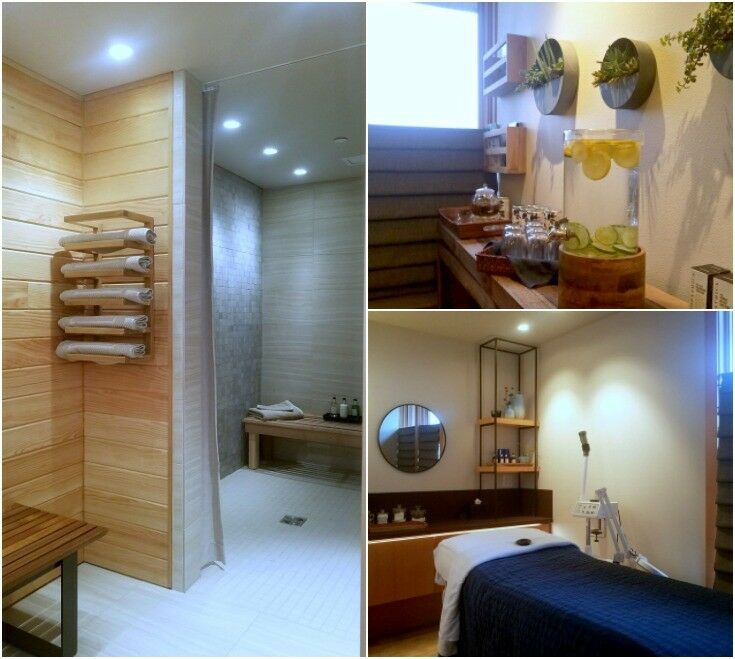 If you're in the mood to relax, you can get a massage or facial, or take a soak in the outdoor hot tub and enjoy the striking ocean view.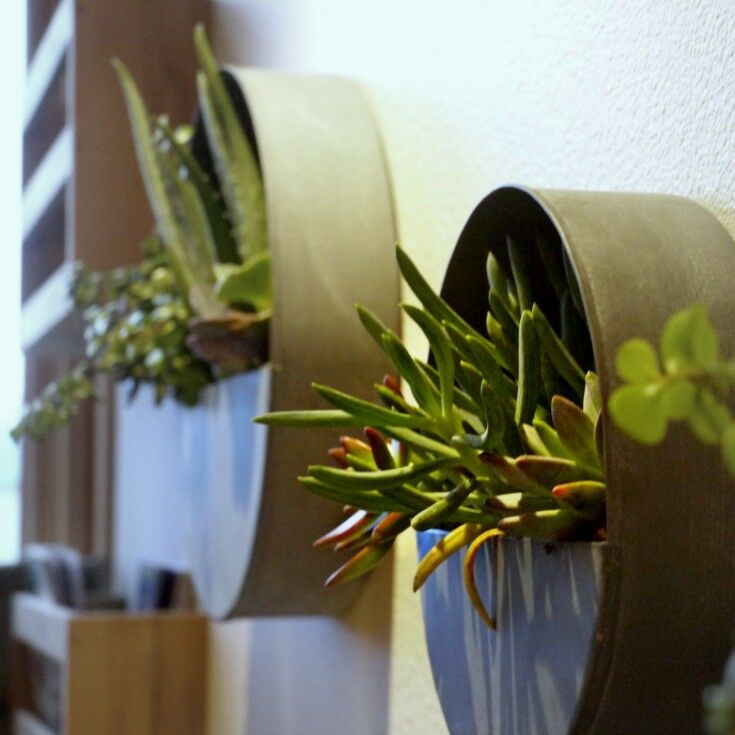 Eat at Meridian at Headlands
Meridian at Headlands offers guests a Pacific Northwest-focused menu in a casually elegant setting. Ingredients are locally sourced from the ocean, local farmers, and Mary's Herb Garden. (I'll be posting more about Meridian, as well as a recipe from Executive Chef Andrew Garrison, in upcoming posts.) Briefly, the meals we had there were fresh, well-composed, and beautifully presented.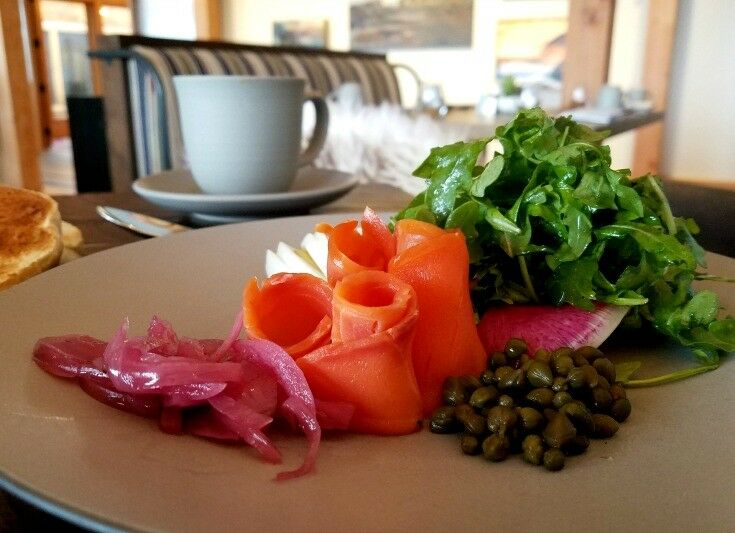 Finally, as far as Oregon coastal accommodations go, Headlands has a decidedly high-end price-tag, but Mr B and I both agree that it is well worth it. Headlands Coastal Lodge would be a perfect destination for a special occasion or well-earned getaway... or when you just need to stare out into the ocean for hours on a windy winter evening and wonder who's on the other side of the world.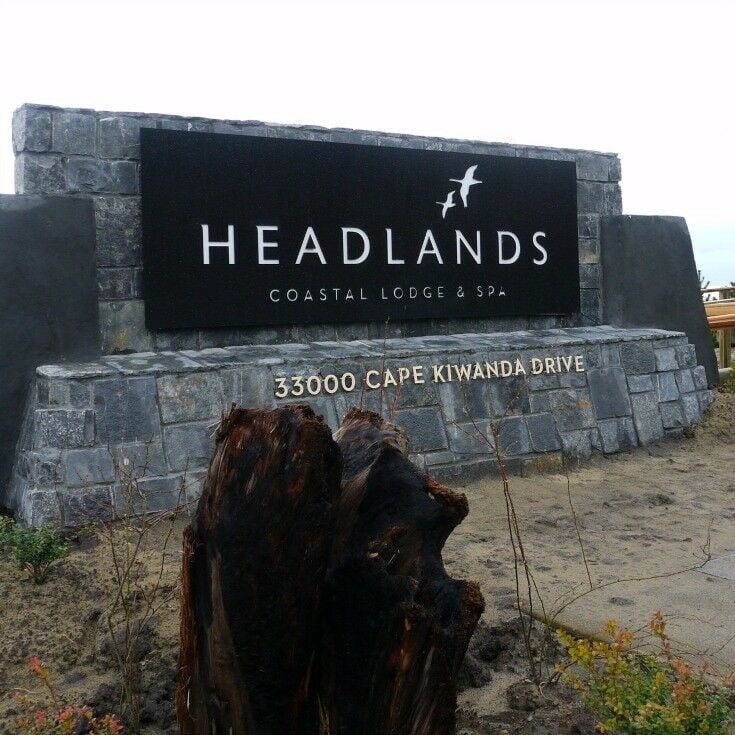 Contact Headlands
33000 Cape Kiwanda Drive
Pacific City, OR 97135
(503) 483-3000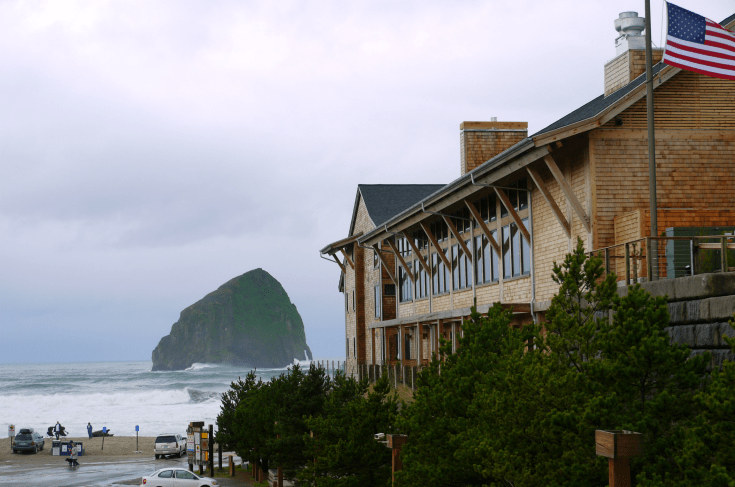 Disclosure: Thanks to the Headlands Coastal Lodge & Spa for hosting our stay. As always, all opinions and photos (except as noted) are our own. This post may contain affiliate links, which means we may receive a commission if you click a link and purchase something that we have recommended. While clicking these links won't cost you any extra money, they will help us keep this site up and running - and (relatively) ad-free!! Please check out our disclosure policy for more details. Thank you for your support!