Drive the Applegate Valley Wine Trail and experience the best of Southern Oregon wine country: stunning scenic beauty, small-town warmth, uncrowded tasting rooms, and artisan winemakers committed to their craft.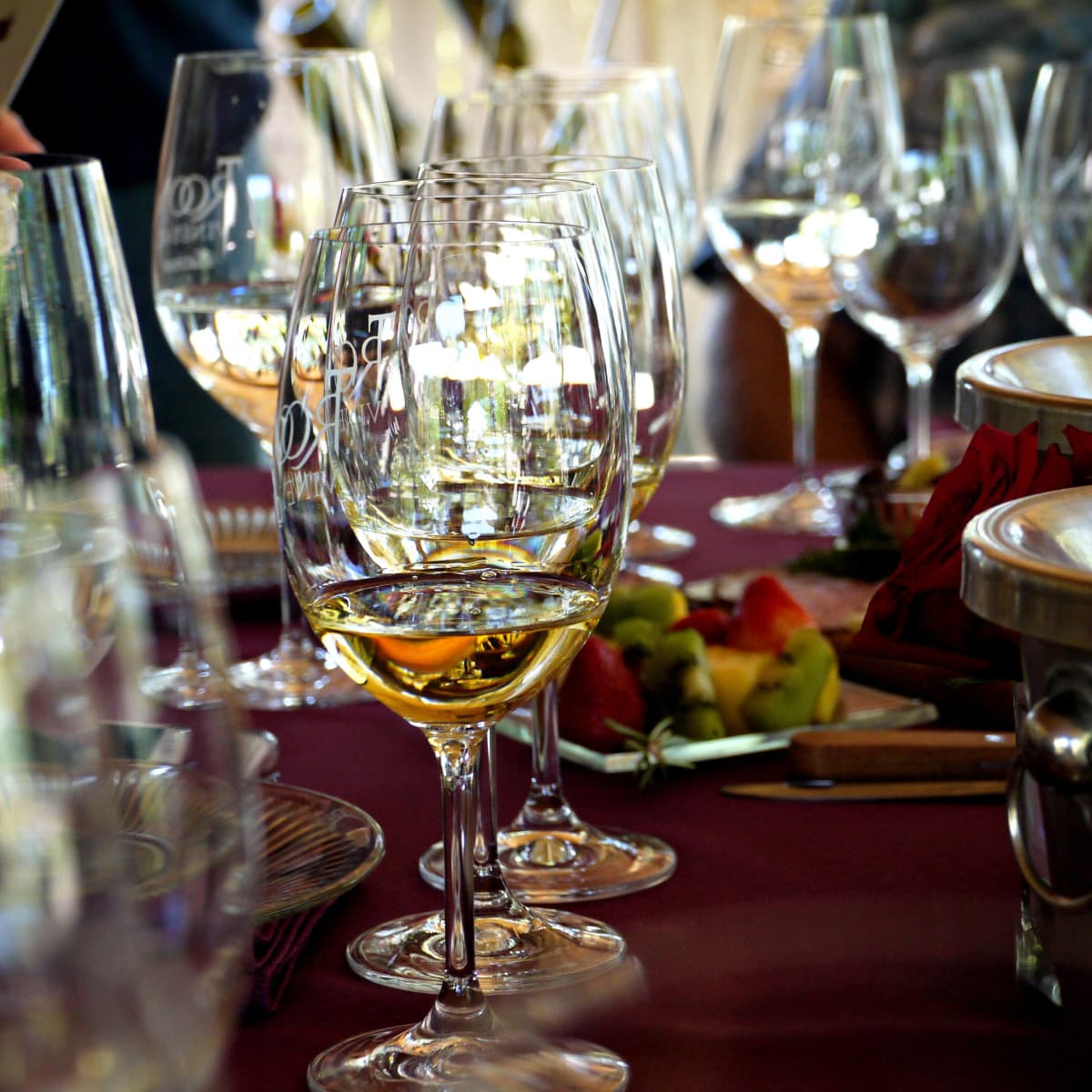 Whether you are on a quest for the perfect bottle of Oregon wine or just want to take a beautiful drive through Southern Oregon back-country, you'll find what you're looking for on the Applegate Valley Wine Trail.
Extending for 50 miles, from the California border to Grants Pass along the Applegate River, the fertile Applegate Valley is home to "fragrant lavender fields, meticulous small family farms growing organic produce, roaming herds of grass-fed cattle, and numerous vineyards and wineries."[Applegate Valley Wine Trail]
The Applegate Valley Wine Trail includes eighteen unique member wineries that produce a diverse array of wines. Today, we're sharing some highlights from four of those wineries - a perfect itinerary for a day of sightseeing and wine-tasting!
Jump to:
Wooldridge Creek Winery, Creamery, and Charcuterie
Specialties: Small batch estate wines, sustainability and stewardship, congenial conversation, artisan cheeses, and charcuterie.
First established as a "hobby" vineyard back in the '70's, Wooldridge Creek has evolved over the decades into a thriving vineyard, winery, creamery and charcuterie business. Owners Ted, Mary, Greg, and Kara adhere to seven-generation principles, a philosophy that is clearly reflected in their dedication to both community and stewardship of the land.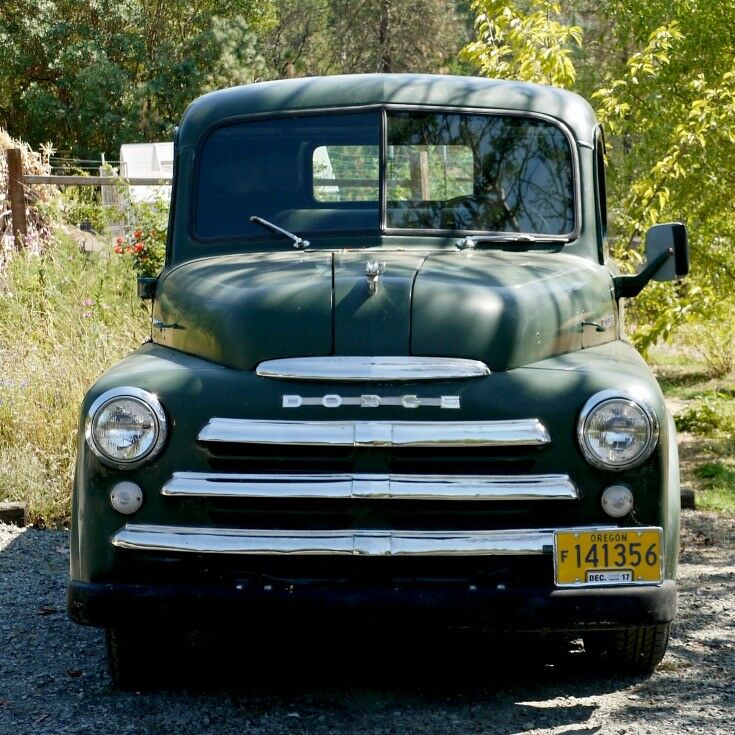 At Wooldridge Creek, their commitment to sustainability is at the heart of everything they do. They take their role as stewards of the land seriously, and have maintained certifications for the Salmon Safe and LIVE (Low Input Viticulture and Enology) programs as well as Pacific Power's Blue Sky Renewable Energy Program for over a decade. They also participate in their local watershed protection association.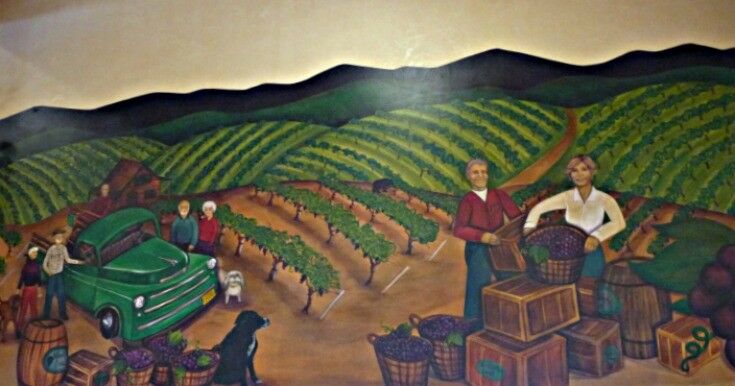 On a personal note, this was one of the friendliest, most welcoming tasting rooms we've visited - I could have hung out there all day! (I went back twice in one month, if that says anything.) The grounds are beautiful, with broad, sweeping views of the valley; and the entire place has a much less "fussy" vibe than many tasting rooms do... in other words, it very much appealed to my inner hippie.
In a move very much in keeping with their role as "stewards of the land," Wooldridge Creek opened their CrushPad Creamery in 2015, making it Oregon's first joint creamery and winery. The creamery is located on the winery's crush pad and offers visitors a chance to view the entire cheese making process. They currently source cow and goat milk from two local organic dairies, and make many styles of cheese, from fresh and soft to aged, hard cheeses.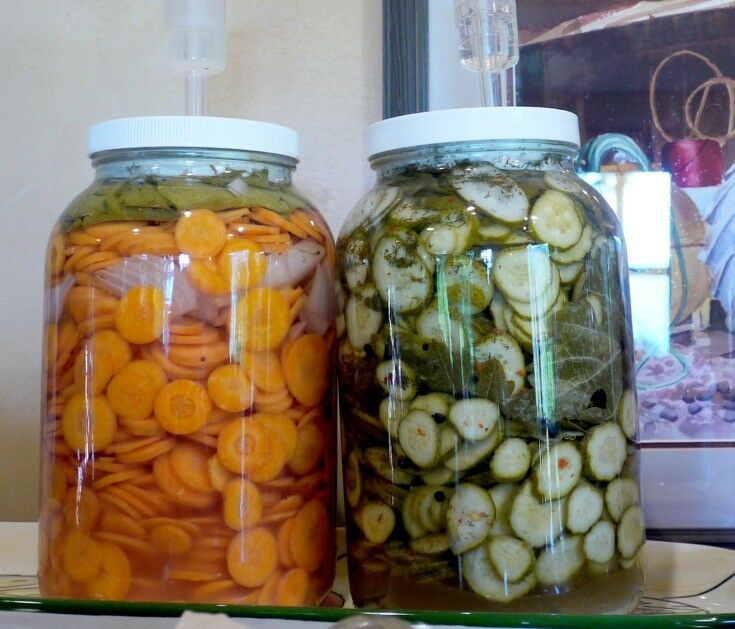 In 2017, Wooldridge made another addition: charcuterie - fermenting local vegetables and curing a selection of meats - to their repertoire. They offer three platters to complement their wine flights: a cheese platter, a charcuterie platter, or a combination of the two.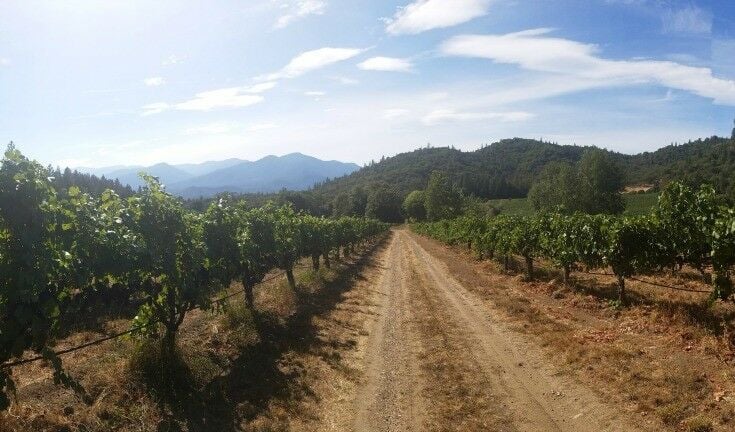 Wooldridge Creek has 56 acres planted in twelve varieties: Cabernet Sauvignon, Merlot, Cabernet Franc, Syrah, Chardonnay, Pinot Noir, Viognier, Sangiovese, Zinfandel, Malbec, Petit Verdot and Tempranillo.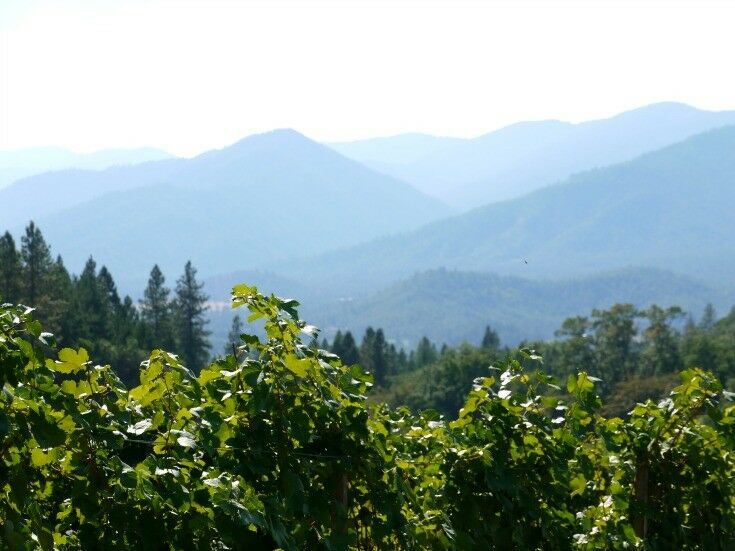 When you visit, be sure to say hello to the winery cat!
818 Slagle Cr. Rd
Grants Pass, OR 97527
541.846.6364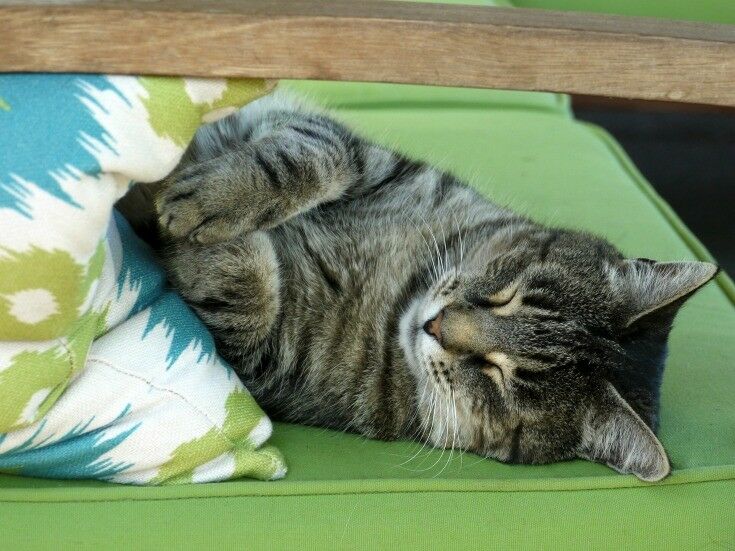 Troon Vineyard
Specialties: Zinfandels, unique blends, and "Good Times & Fine Wines"
In 1972, Dick Troon planted one of the first vineyards in the Applegate Valley. Since that time, the Troon estate has grown to 100 acres with over 40 acres of grapes planted. Known for their signature Zinfandels and unique blends, they are also pioneering varietals such as Vermentino and Tannat. (Their Druid Fluids blend is especially popular.)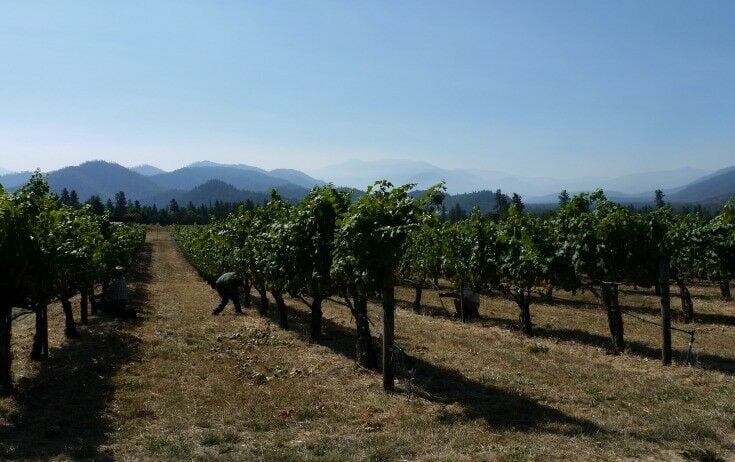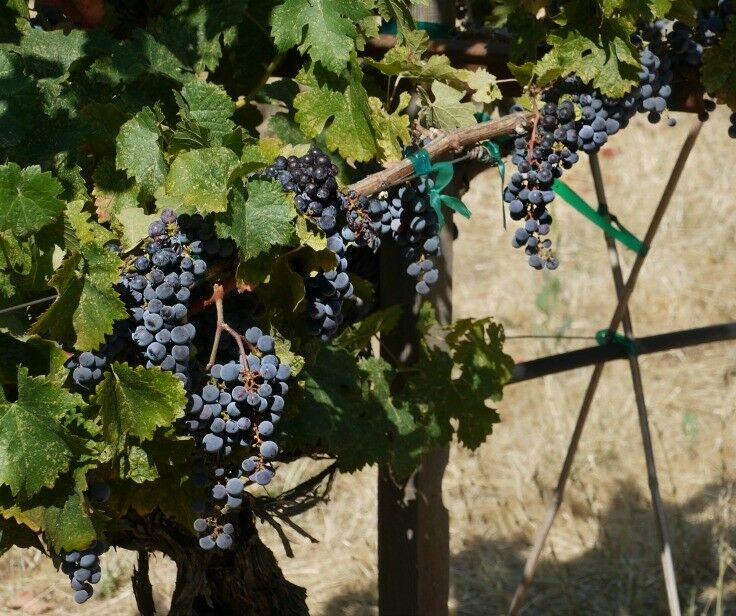 The exceptionally well-kept grounds give visitors plenty of options for relaxing, including bocce ball courts, picnic tables, and a giant chess game. Guests can play while they enjoy a plate of cheeses and a glass of wine... or they can just sit back and take in the view.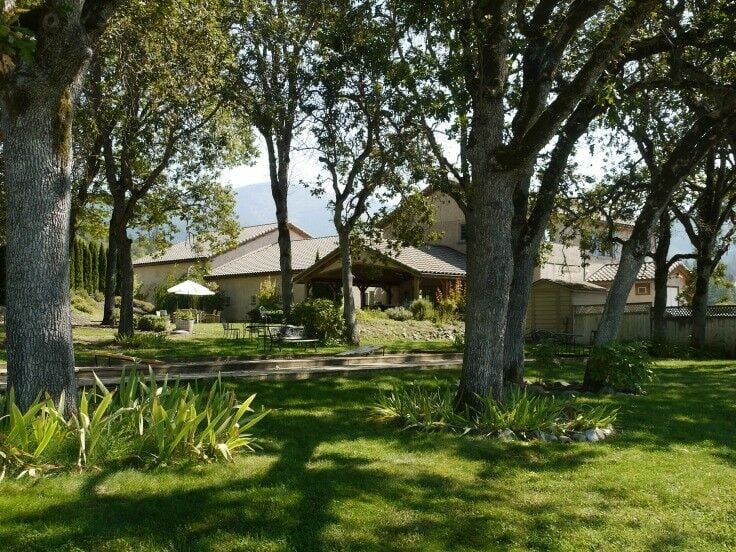 It has always been my assertion that everything tastes better when served with a smile, and Troon wines definitely support this claim. In the last year, Mr B and I have visited both Troon tasting rooms a couple of times, and found their staff to be enthusiastic, knowledgeable, and exceptionally friendly. (BIG kudos to the team in Carlton - they are amazing!)
1475 Kubli Road
Grants Pass, Oregon 97527
541.846.9900
tastingroom@troonvineyard.com
Troon Carlton Wine Bar
250 N. Kutch Street
Carlton, OR 97111
503.852.3084
carlton@troonvineyard.com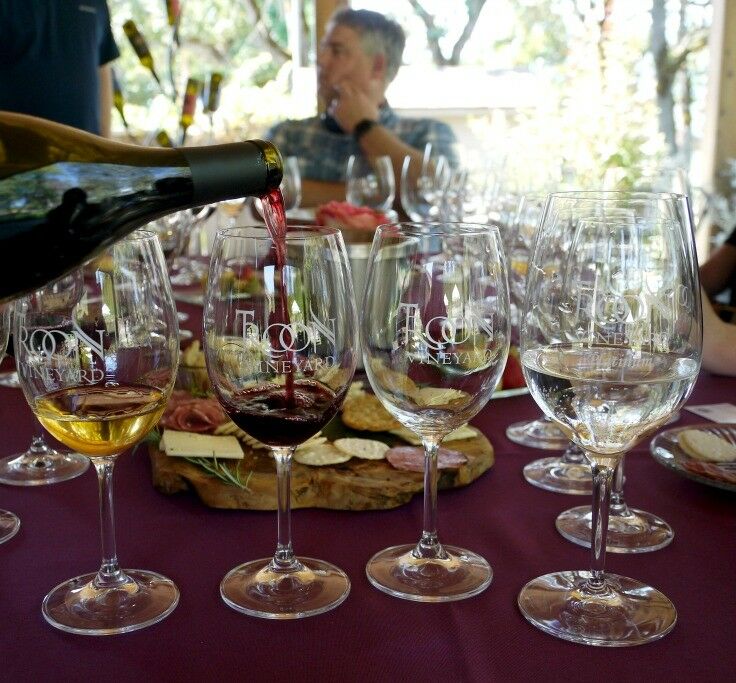 Schmidt Family Vineyards
Specialties: Big reds, country charm, wood-fired pizza, beautiful gardens, and Northwest ambience
Wine and wine making have always been a passion for Cal Schmidt, and in 2000 with the purchase of the old Bennett Ranch on the fertile Kubli Bench, he and his wife Judy realized his lifelong dream of owning a vineyard.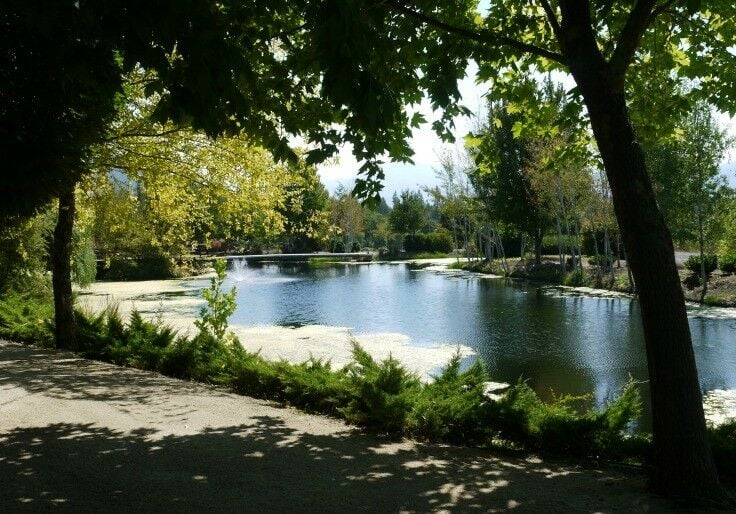 What struck me most about Schmidt Family Vineyards was the care and attention that have been put creating a "complete experience." In addition to the vineyards themselves, there is a large, picturesque pond, several acres of herb and flower gardens, gazebos, and numerous walking paths for visitors to use as they unwind and enjoy in a beautiful, relaxing setting.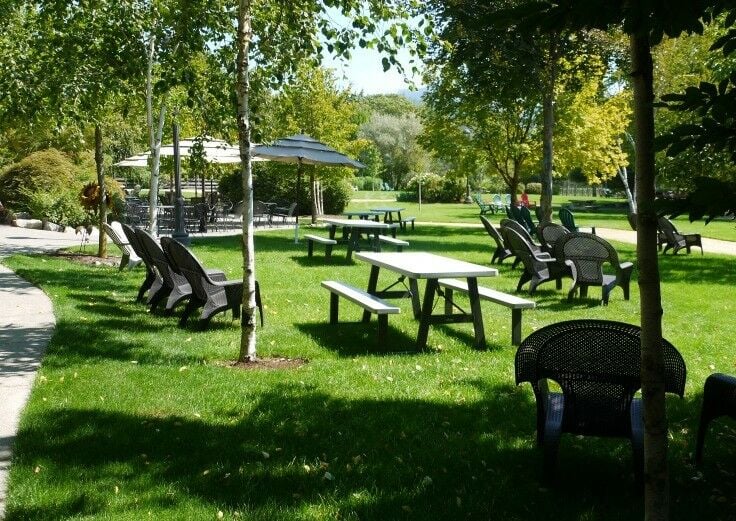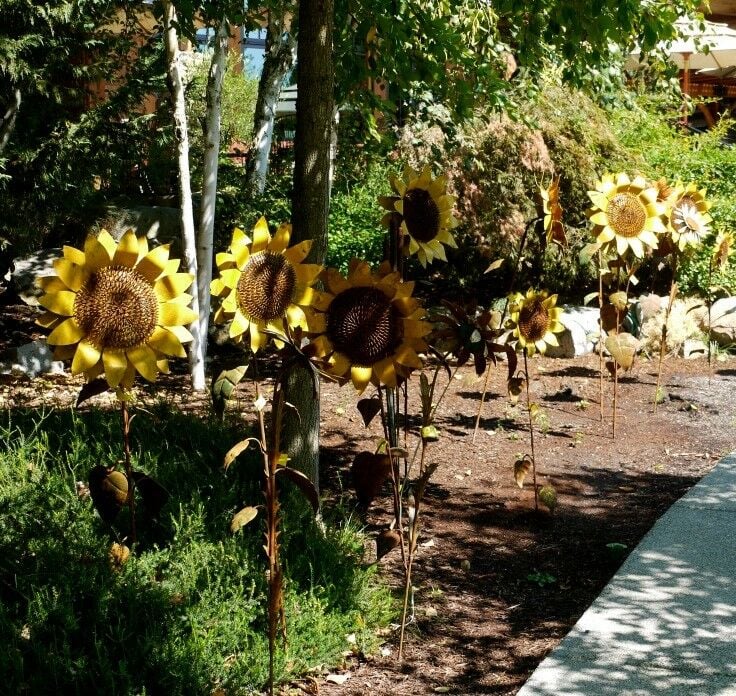 The Craftman-style tasting room at Schmidt Family Vineyards is absolutely stunning.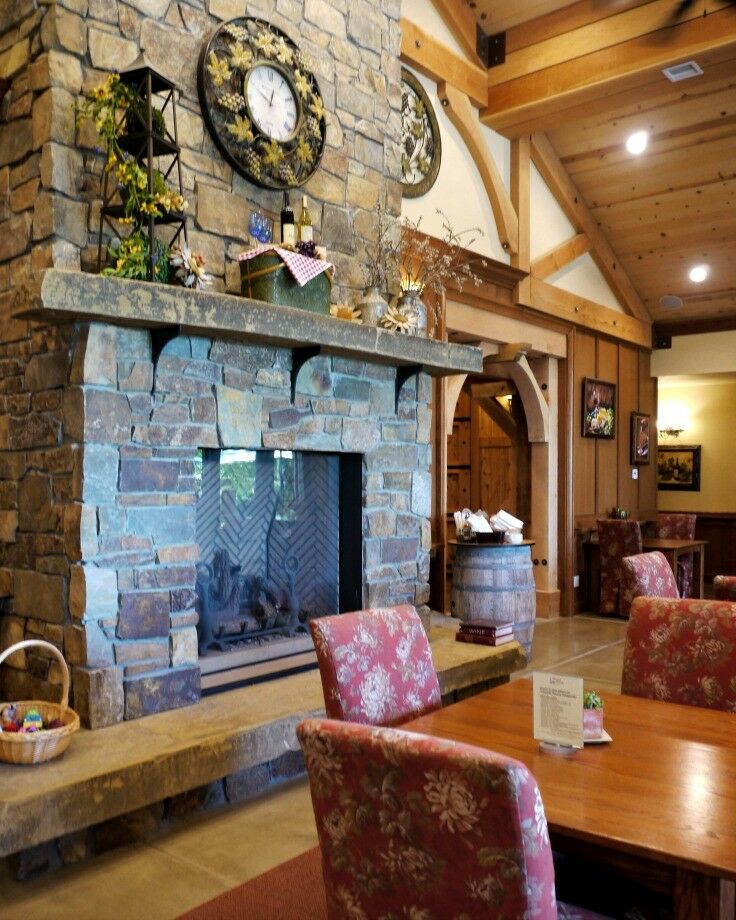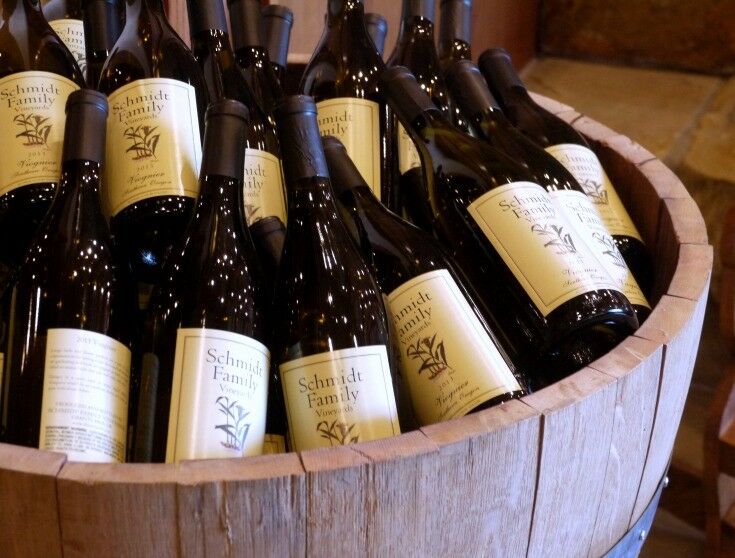 In addition to their estate wines, Schmidt Family Vineyards offers a quality menu to enhance your wine tasting experience as well, with all food made to order using farm fresh ingredients. We found the wood-fired pizzas to be quite tasty! (Their website also shares recipes, complete with tasting notes!)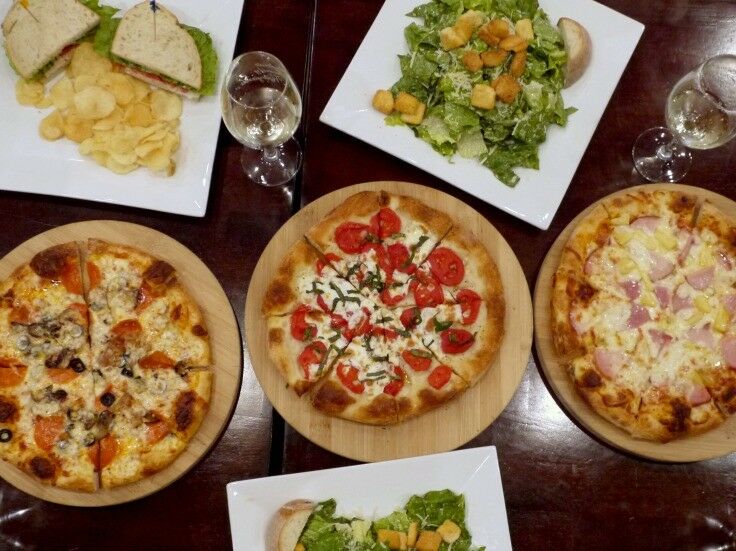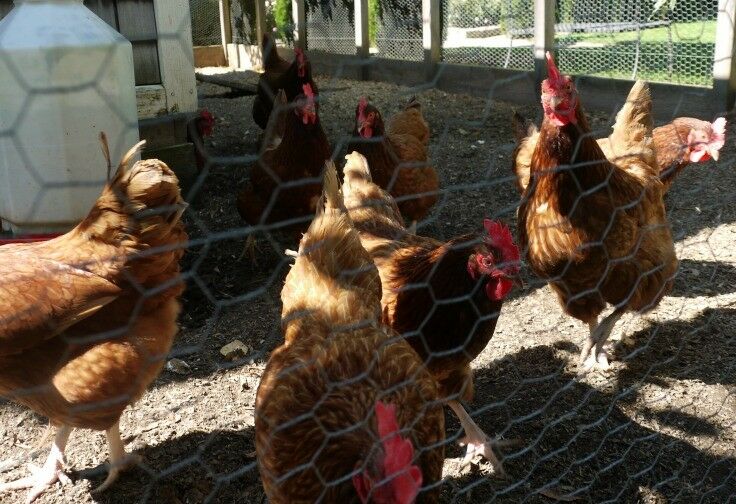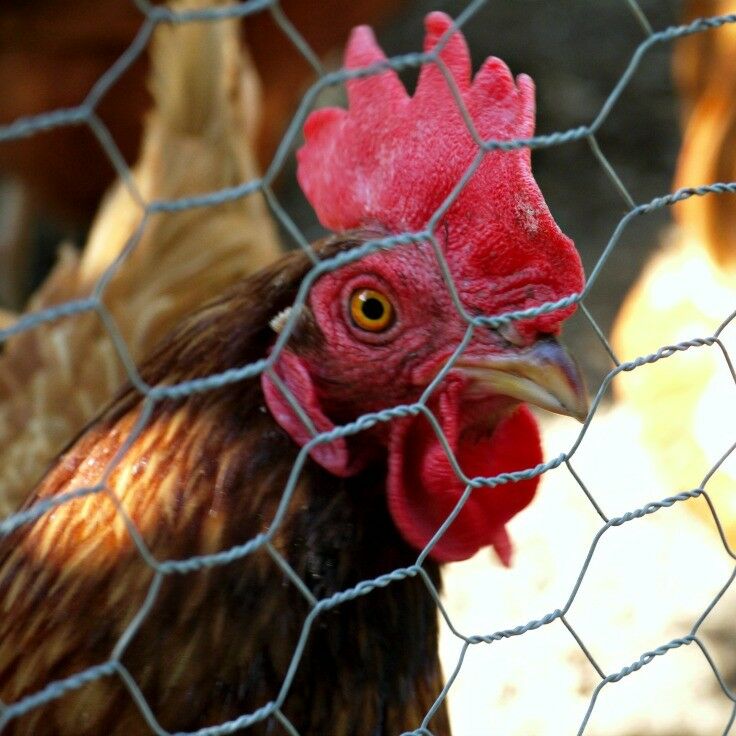 330 Kubli Road
Grants Pass, OR 97527
541-846-9985
schmidt@sfvineyards.com
Red Lily Vineyards
Specialties: Spanish Centric Wines, scenic fall color, and cozy conversation.
Red Lily Vineyards is a small, family-owned winery committed to a single goal — producing the finest Spanish-inspired wines possible. Owners Les and Rachael Martin fell in love with Spanish wines years ago, and have "made it their life's work to cultivate the highest quality wines possible."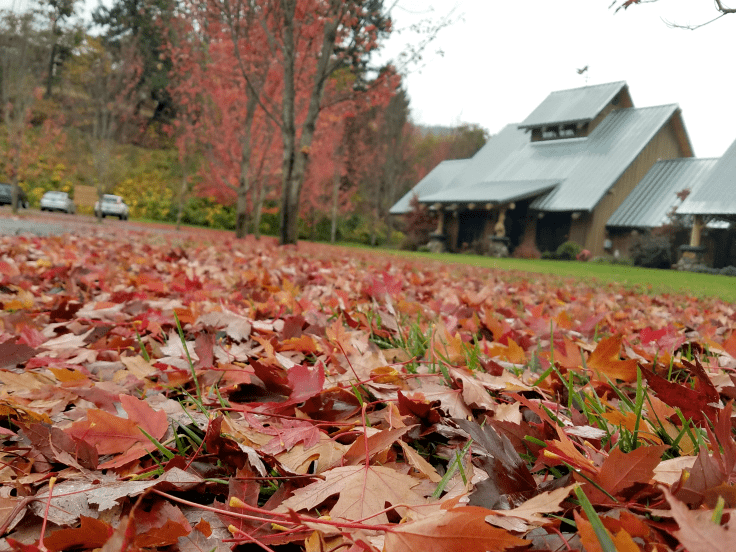 Like all many of the vineyards in the Applegate Valley, you can visit Red Lily Vineyards anytime, but I highly recommend that you put them on your fall wine-tour itinerary when the autumn chill sets the grounds ablaze with vibrant color.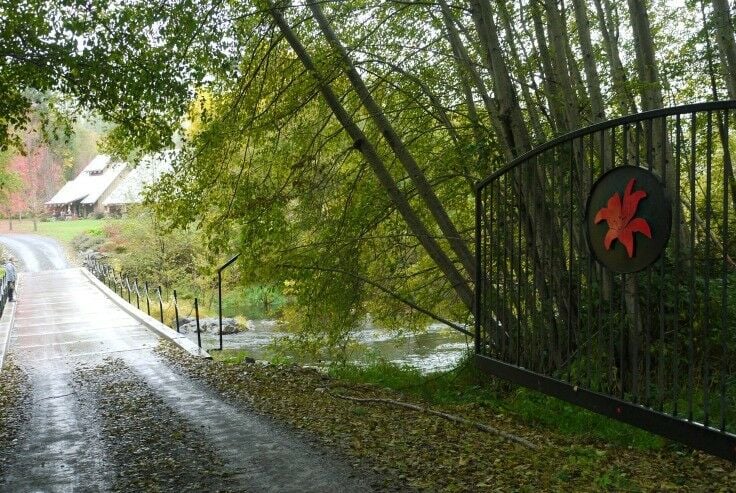 Red Lily's tasting room is a beautiful example of architectural reclamation. With views of both the valley and the Applegate River, this former feeder barn turned tasting room offers guests both inside and outside seating, an outdoor fireplace, and outdoor heaters to stay warm and cozy. When we visited, we found the prices to be reasonable and the tasting room staff extremely helpful.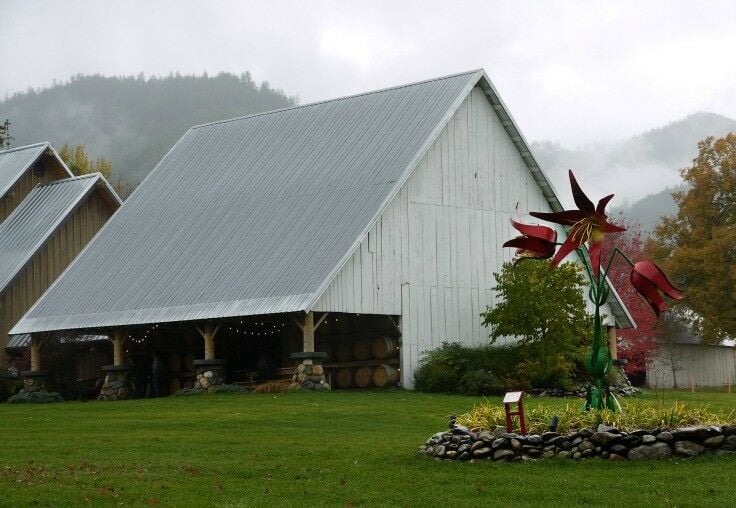 Wine flights are served in a test-tube rack, which initially seemed a bit strange, but as it turned out, made a very practical presentation.
Varietals produced by Red Lily Vineyards include Albarino, Grenache, Tempranillo and Touriga Nacional.
Les and Rachael Martin, Owners
11777 Hwy. 238
Jacksonville OR 97530
Phone: (541) 846-6800
Fax: (541) 846-0601
info@redlilyvineyards.com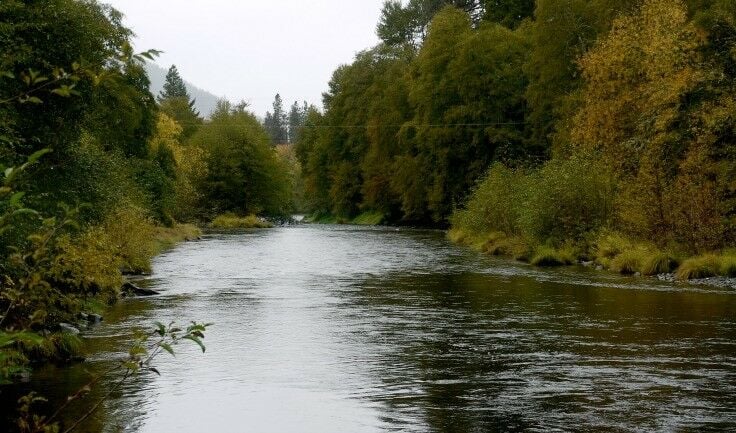 Southern Oregon Travel
Southern Oregon offers a broad variety of travel opportunities for travelers, from artisan chocolates and cheese to Shakespeare to music festivals.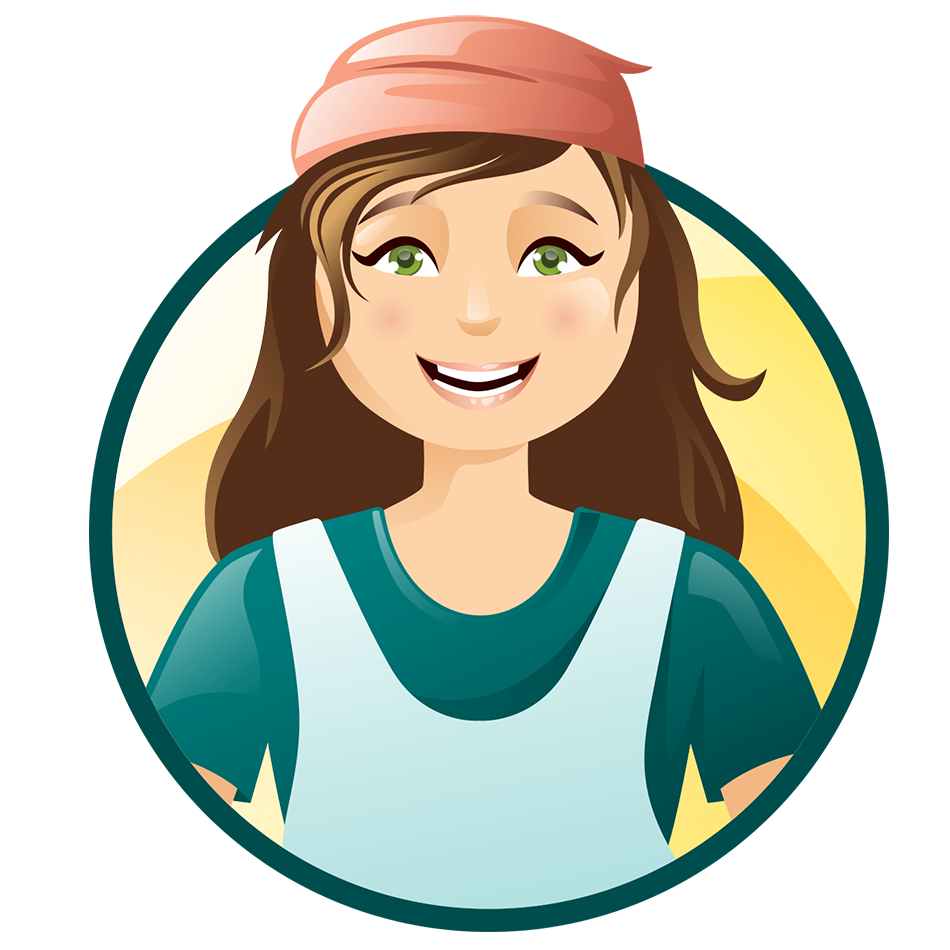 My visit to Wooldridge Creek, Schmidt, and Troon Wineries, including tastings, were complimentary as part of a Travel Oregon press trip. As always, all opinions and images are my own.
Thank you for visiting the Good Hearted Woman. Remember to bookmark this site, and come back soon!