Keep your dog cool in the summer heat! By taking a few simple steps, you can help your pup stay comfortable and safe, even in extreme heat.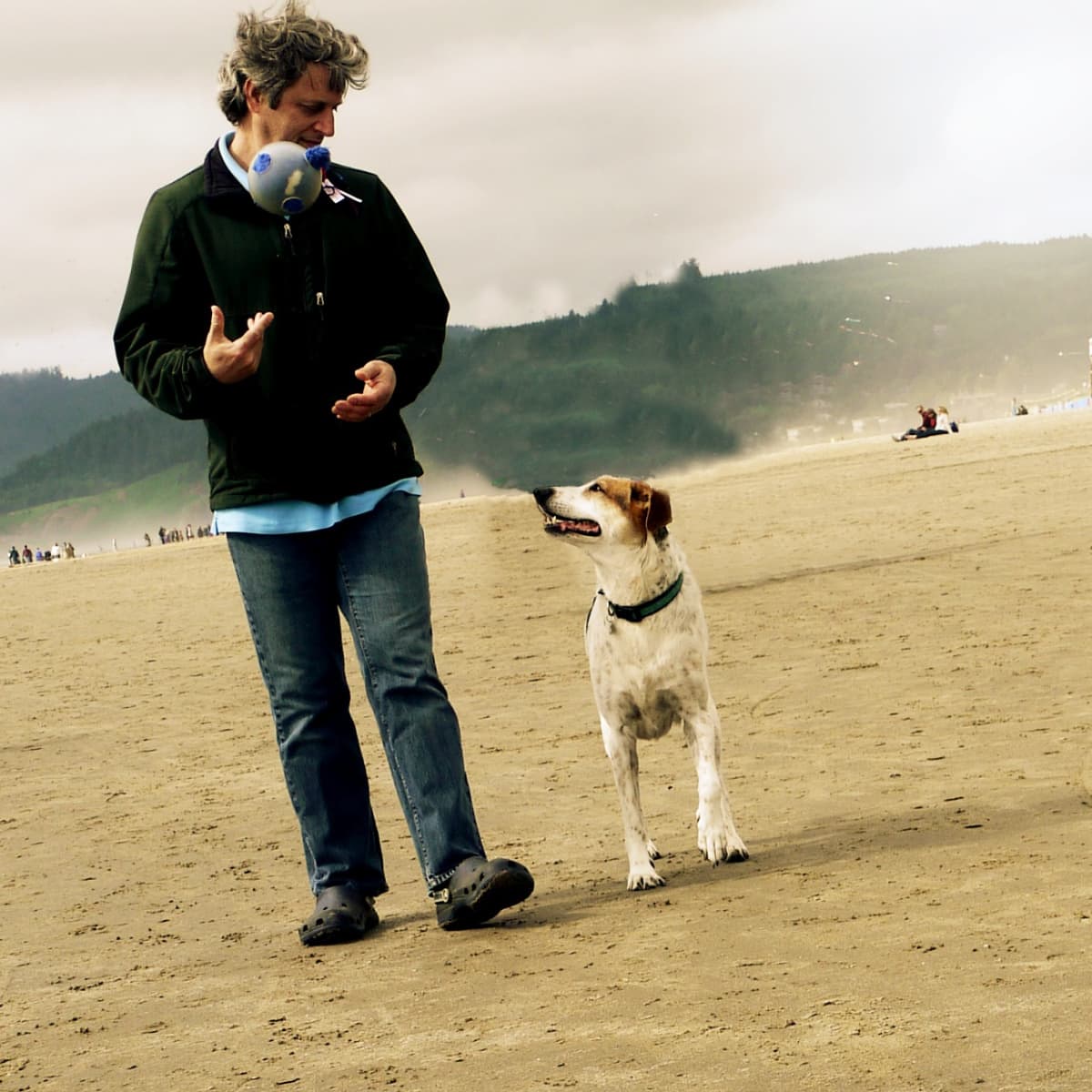 Jump to:
When the heat is on, we keep a close eye on our family pooch, Patches. Patches is a Blue Tick Heeler/Rhodesian Ridgeback mix, and to say that she loves the outdoors would be a vast understatement.
Nevertheless, when summer settles in and the thermometer starts to spike, Patches usually finds a cool spot to rest her belly. There she stretches out and closes her eyes, and starts to pant like we just dropped her on the Sahara without an umbrella.
Like Patches, most dogs instinctively know what to do when they feel the heat. Sometimes though, circumstances don't allow them to do it on their own, and they need our help. That's what this post is focused on: ways you can help your dog stay as comfortable and safe as possible, even in extreme heat.
Keep Your Dog Safe in the Heat
There are a few universal "don'ts" when it comes to how to keep dogs cool in the summer heat. Let's get those out of the way first, and then we can move on to the fun cooling hacks.
DON'T let the temperature fool you.
Dogs can overheat outside in weather as low as 80°F. (Signs of Dehydration and Overheating in Dogs)
DON'T give your dog an extreme haircut.
This may sound counter-intuitive, but a dog's coat provides a buffer to help her regulate his body temperature. Not only will a super-close cut not help her handle the heat, but it could make her more likely to get a sunburn, too.
DON'T leave your pet in a parked car. 
In weather above 70°F (21°C), do not leave your pet in the car, even "for a minute."
When the temperature outside is 85° F, the temperature inside a car with the windows open slightly can reach 102° F in 10 minutes. Rolling down the windows a few inches has little effect on the temperature inside your car.
After just 30 minutes, the temperature will reach 120° F, at which point your trusting sidekick may suffer irreversible organ damage or die. [Source: Humane Society of the United States]
★ What to Do If You See a Pet in a Parked Car
Easy Ways to Keep Dogs Cool Outside
Now that we've covered the Doggy Don'ts, let's look at some Doggy Do's! (That's Do with one O, not two.)
Keep Cool, fresh water available at ALL TIMES.
Unlike humans, almost all of a dog's efficient sweat glands are located on the bottoms of their feet. Instead, a dog's primary method of heat exchange herself is panting.
Panting allows the moisture on her tongue to evaporate; heavy breathing also allows the moist lining of the lungs to serve as a surface from which moisture can evaporate.
The more panting occurs, the more our four-legged family members need to drink to replenish the moisture lost. This is why the most important thing you can do for your pooch when the weather starts to heat up is to keep her well watered.
On very hot days, we try to change Patches' water a couple of times a day – no one likes to drink hot, stale water.
Provide shade and shelter with free airflow.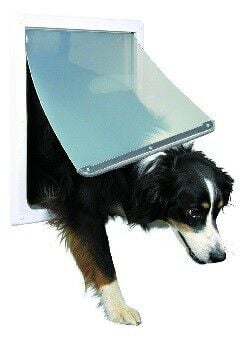 We always allow Patches access to the house on hot days, but I have to admit that letting her in and out was a pain until we installed a doggie door a few years ago.
I cannot even tell you how much that one change reduced our dog-related stress!
Even if your dog is an "outside only" dog, be sure that she has a cool spot to rest at all hours, preferably under a shady tree. Note that dog houses and kennels are not good options: they hold heat and do not allow for free airflow.
Provide dog bedding designed for hot weather.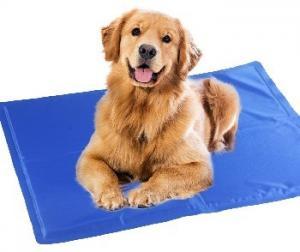 There are a couple of good hot-weather bedding options to help cool your dog. One great choice is a cooling gel pad, the ultimate in affordable cooling for pets. These gel-filled pads can be used stand-alone or placed on a pet's existing bed.
If you're yearning for that '70's vibe, you could go for a canine water bed (Yes, really!) These specially designed beds (which you fill yourself) have a cool core that diverts the liquid throughout for advanced cooling power. Then all you'll need is a doggy disco ball! (Believe or not, they make those too!)
Adjust the intensity and duration of activities.
If you are going for a walk, keep in mind that asphalt gets very hot and can burn your pet's paws, so walk your dog on the grass if possible. (On very hot days, we try to limit our dog's exercise to early morning or evening hours.)
Always carry water with you to keep your dog from dehydrating. A water bottle and a collapsible water dish come in handy.
If you are an avid dog-walker, you might consider these awesome lightweight canine "running shoes." Breathable and water-resistant, they will protect your pup's paws from sizzling on that hot roadway.
For hot-weather hikers, a canine cooling vest (a lightweight vest with cold packs built into the sides) will allow your dog to stay comfortable and cool even on a long hike. If the vest is too much for your pooch (or you!), try a less obtrusive cooling collar.
For many of us, one of the best activities we can do with our dogs in hot weather is go for a swim. If your dog is an unsure swimmer, or you are planning a trip in moving water, you might want to consider getting a neoprene canine life vest.
We recently bought a life vest for Patches for when we take her kayaking. It appears to be comfortable for her to wear, and it is easy for us to put on and take off; moreover, it gives her confidence in all kinds of water situations. We also like that it has a strong, built-in grab-handle for helping to guide her in and out of the kayak or the water.
(Are you an RVer who travels with a dog? Check out 13 Tips for Full-time RVing with a Dog, on Your RV Lifestyle!)
Cooling Hacks: How to Cool a Dog Down
There are plenty of fun ways to help your dog cool off when it's hot outside. 
Get a plastic wading pool.
During the summer months, you can pick up a plastic kiddie pool for a song just about anywhere. (Avoid the inflatable kind!) If your pooch is hesitant to jump in, you can coax her with a treat or a game. Once she gets the idea, you might have trouble keeping her out of it!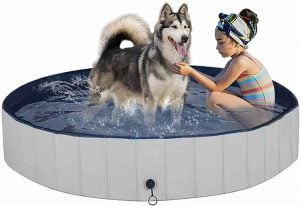 Play water games.
Water games can also be a fun way to cool off your pooch. Patches likes to bite at the water stream coming out of the garden hose nozzle and chase it around the backyard. (If you use a hose, be careful to avoid faces and eyes.)
You can also set up a sprinkler with a gentle mist and let your dog play in it, or simply lay down nearby it.
Make your dog an Ice-bottle Buddy.
Fill a plastic water bottle about ¾ with water and freeze it. (Leave the bottle cap slightly loose when you are freezing it so that the bottle doesn't crack under pressure.) Once frozen, tighten the lid and slide the whole thing into an old sock and let your dog snuggle up with it.
NOTE: Never use bare ice to help your dog cool down, as it may lower their temperature too quickly and constrict blood flow, which will actually inhibit the body from cooling.
Offer your dog a Belly Cooler.
Dogs cool from the bottom up. When you lay a wet towel down for your dog to lie on, you can cool down your dog more effectively than laying a towel on top of her coat. A nice cool tile floor works wonders too!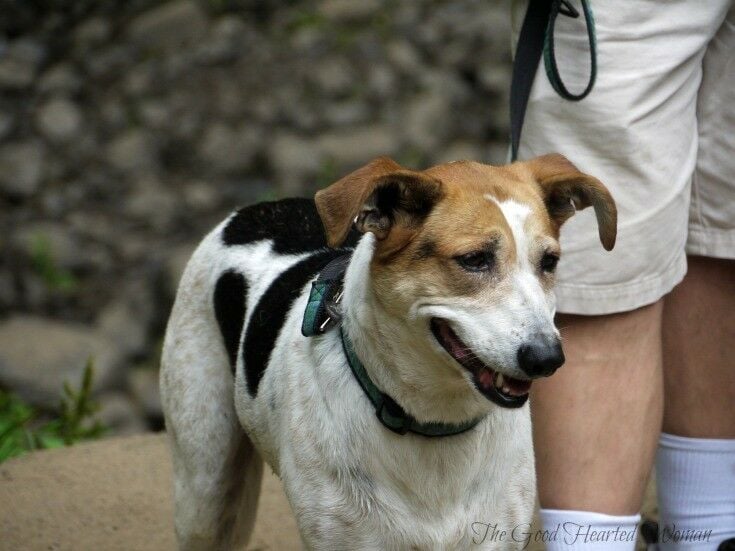 Tips for Traveling with Dogs in the Summer
Leave early.
Start early in the day to maximize cooler morning temperatures.
Freeze water.
Fill plastic water bottles ¾ full and freeze. In addition to being a source of cool water throughout the day, they can be also used as Ice Buddies [see description above] until the water melts. (Always be sure to have at least one unfrozen bottle of water with you at all times.)
Take more water than you think you'll need.
It is amazing how much water an animal (or a person) can require under extreme heat conditions.
Be mindful of hot pavement.
If it's too hot for you to walk barefoot, it's probably too hot for your dog's paws as well.
Be watchful of heatstroke.
Dogs can get heatstroke just like humans. (So can cats.)
Signs of heatstroke in pets include rapid breathing, a bright red tongue, red or pale gums, thickened saliva, depression, refusal to walk, diarrhea, and stumbling or staggering. (More information on heatstroke.)
NEVER leave your dog alone in the car.
To wrap it up, if you are feeling the heat, chances are good that your pooch is feeling it too. She's counting on you to be a good puppy parent, so be cool.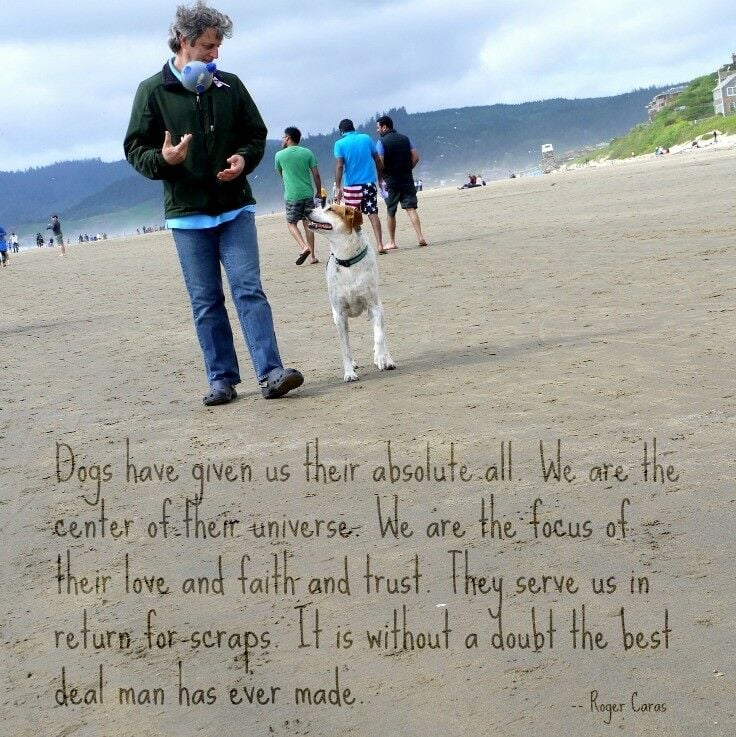 Update July 2020: With great sadness, we said goodbye to Patches this summer. She passed without pain, lying in the sun on our back deck, surrounded by her family.
We will always remember her for helping us become a real family.
Cozy Travel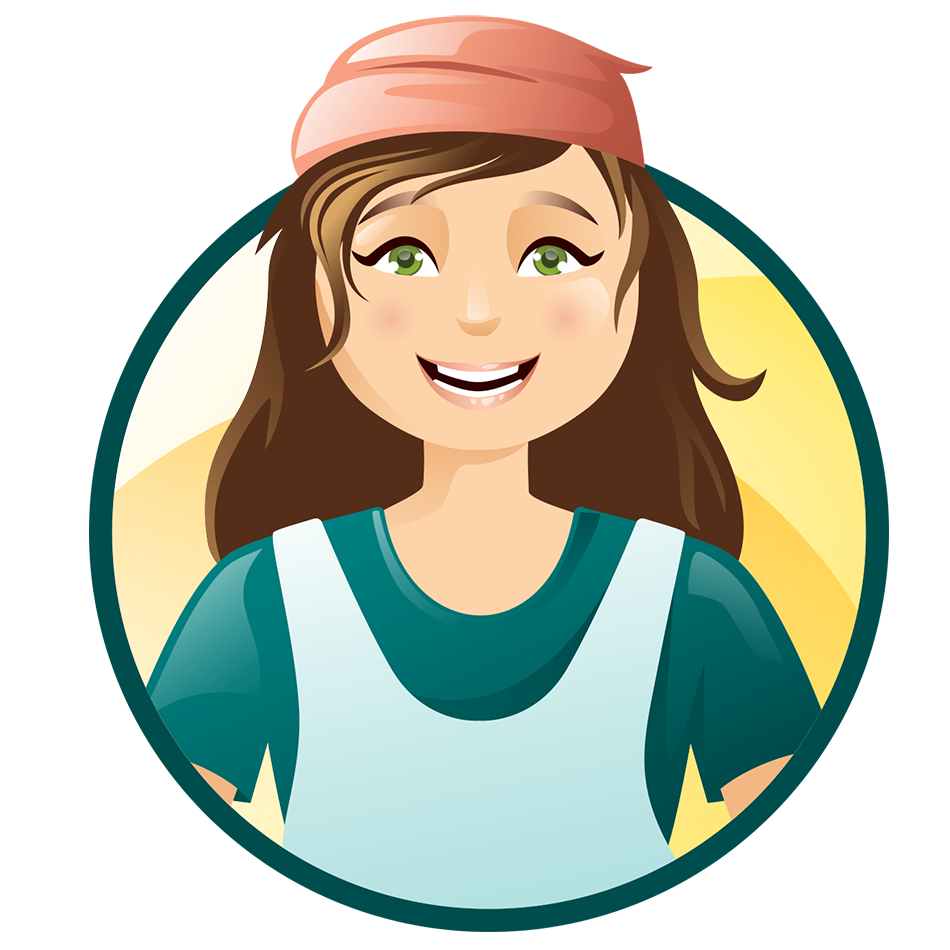 Thank you for visiting the Good Hearted Woman. Remember to bookmark this site, and come back soon!