The Portland Saturday Market is the largest continuously operated outdoor market in the United States. Open every weekend March through December, the Market always has something new to discover.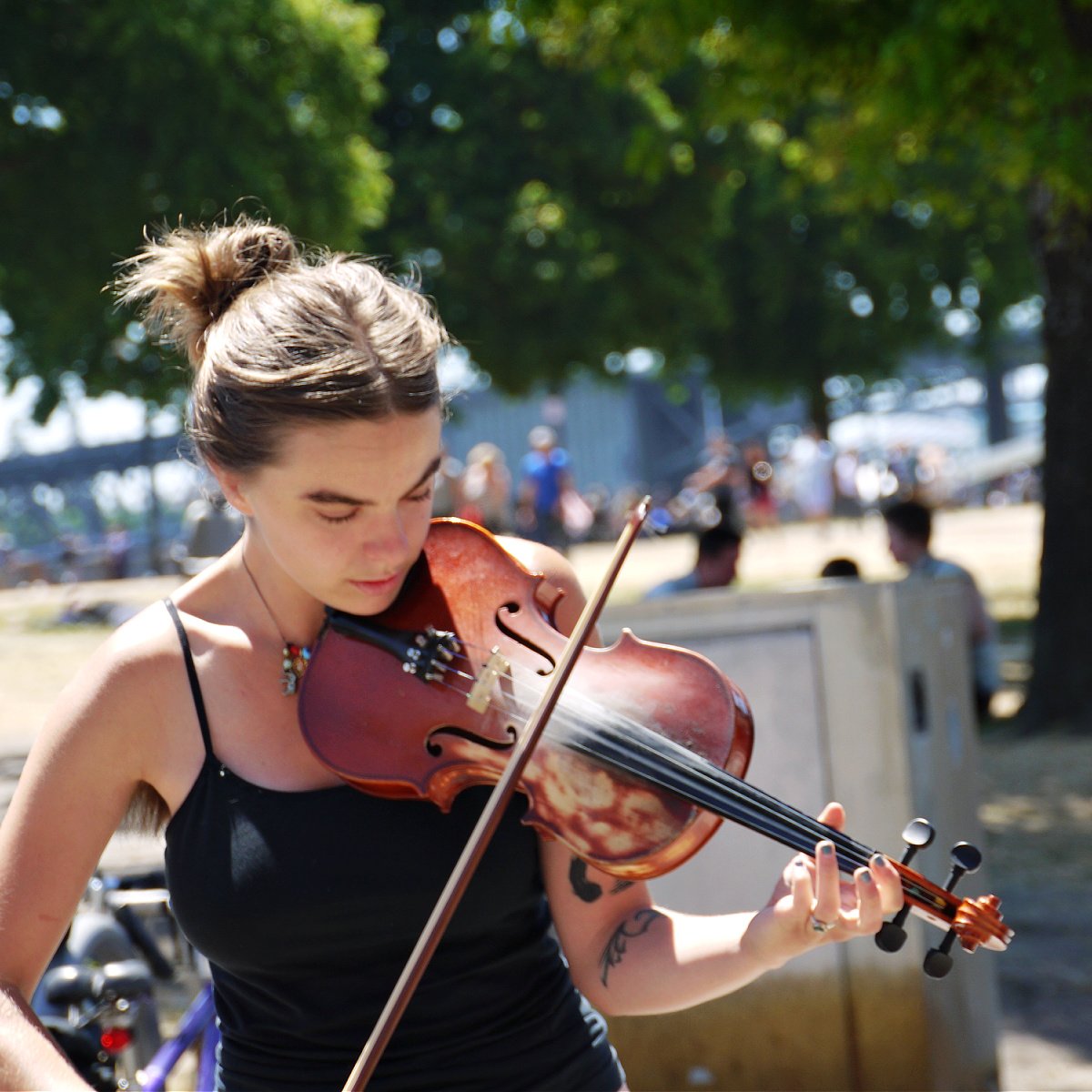 Portland Saturday Market is one of our favorite family outings. Every trip to the Market is an adventure of discovery – fresh foods, innovative vendors, creative artisans, and talented musicians.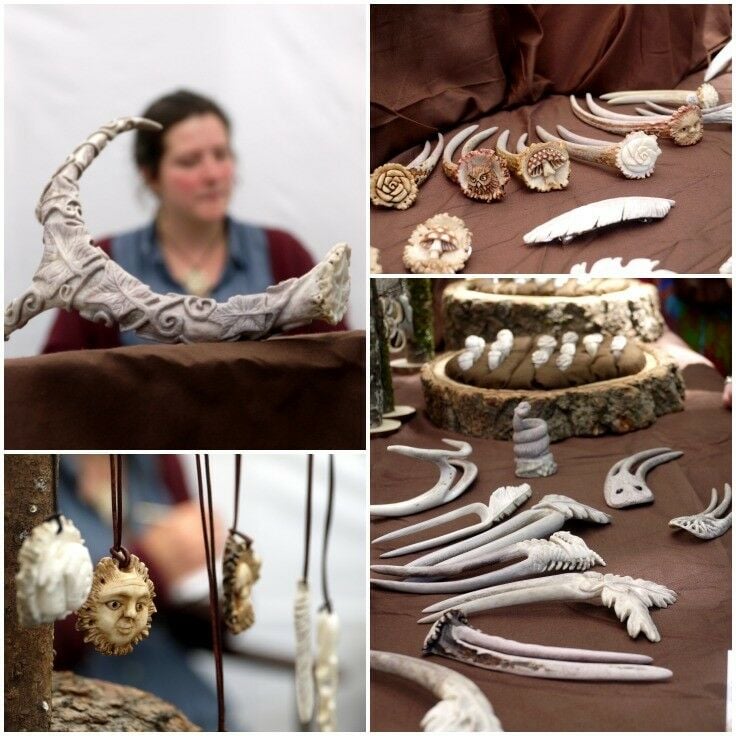 On our most recent outing, we set out to find out what was new on the Market scene. One of the first booth's to catch my eye was Antler Adornments, where artisan Lauren Zwar sells unique, hand-carved shed antler adornments - everything from antler hair forks to necklaces and earrings. (To clarify, these are made from "shed" antlers, for which no animal need be harmed to collect.) As a lifetime "long-hair" wearer, I particularly appreciate the lovely, rustic quality of her beautiful hair accessories.
Lauren was a little camera shy at first, but she has a beautiful smile and is passionate about her love of nature art.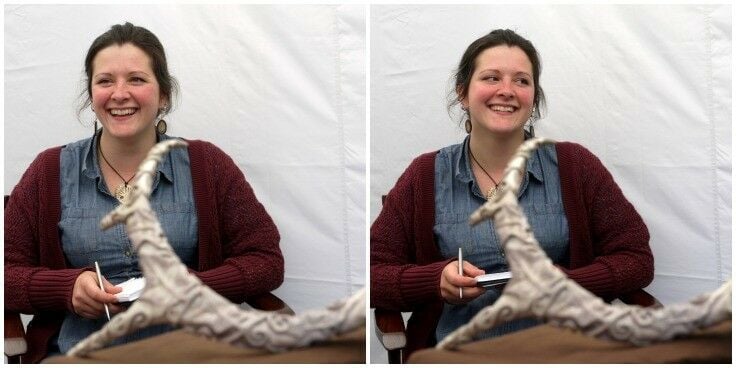 Looking for fun, funky and functional hand-made pottery? Look no farther than Kristy Lombard Pottery, currently found in the Ankeny Plaza area of the Market. Kristy is new this year as well, and her pottery is high quality and very creative. I love the 3-D effect of many of her pieces.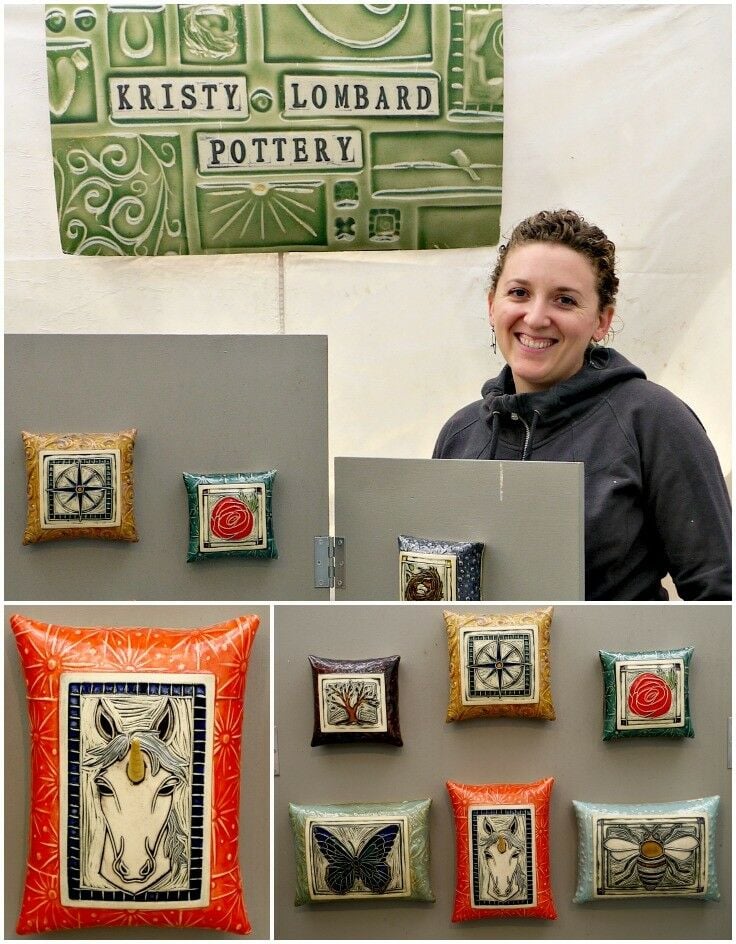 You can always find something new, even at the old-timer's booths. Case in point: Love Lite Precision Tie Dye Apparel, where Em made some new friends. Booth vendor "Tie Dye Eric" has been helping people get their tie-dye for a couple of decades, and there's always something bright and beautiful to hanging on the racks. Em said her new parrot buddies were the "best thing that happened to [her] all day!"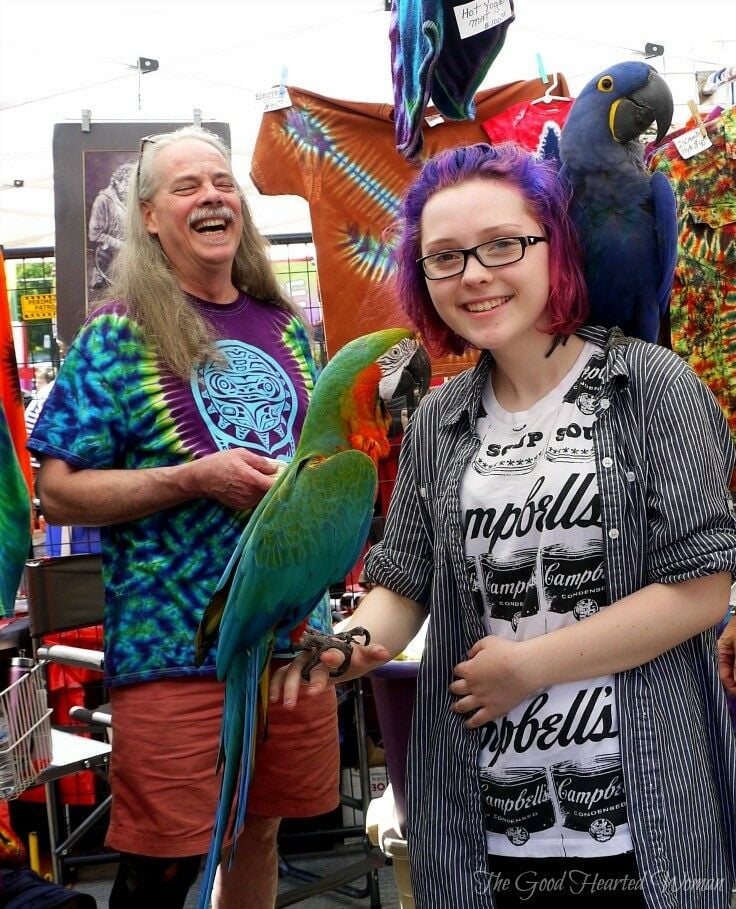 Perhaps because of Portland's food cart boom, the availability of food at the Market has taken a noticeable turn downward in the past few years, so I was glad to see a few new food vendors this season. With sunny skies and bright colors everywhere, our favorite food booth this trip was The Tropical Fruit Cocktail stand, located near the Bill Naito Legacy Fountain.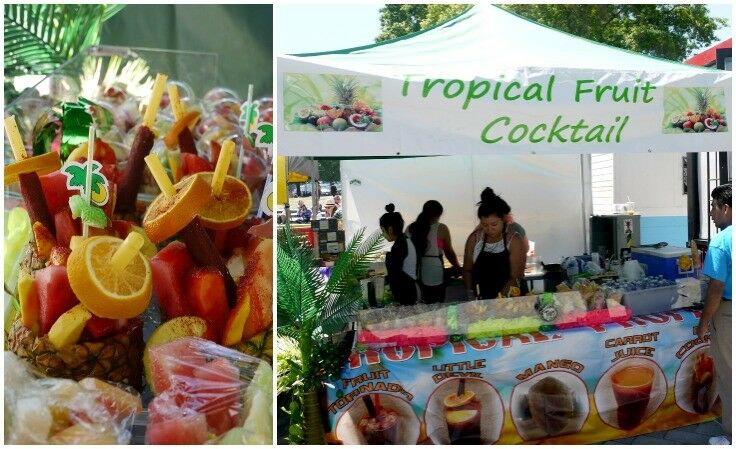 Alaina Sargent, head baker at Sargent's Sinful Sweets and purveyor of French macarons and other tasty pastries, is another new face on the Market scene. Alaina is a recent graduate of the Oregon Culinary Institute, where she focused on baking, and started selling her sinful sweets. We sampled a couple of macaroons, which were (of course) melt-in-your mouth delicious. (That's Alaina on the right, with two of her baking buddies.)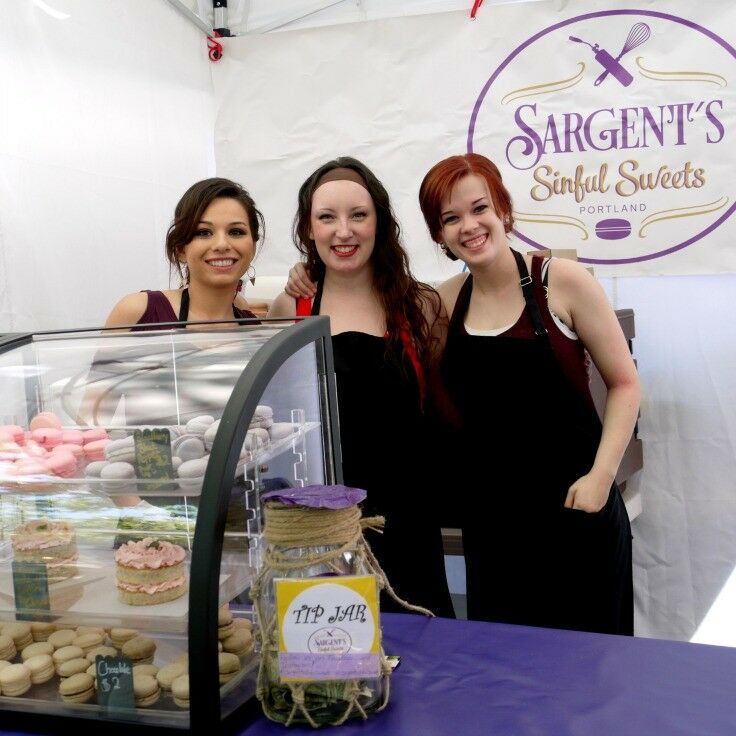 There are plenty of batik artists and tie-dye apparel booths at the Market, but Barbara Holmes traditionally dyed cotton batiks got my attention on this trip. Turn each item over at Owl House Batik & Design and you are sure to find a surprise on the back!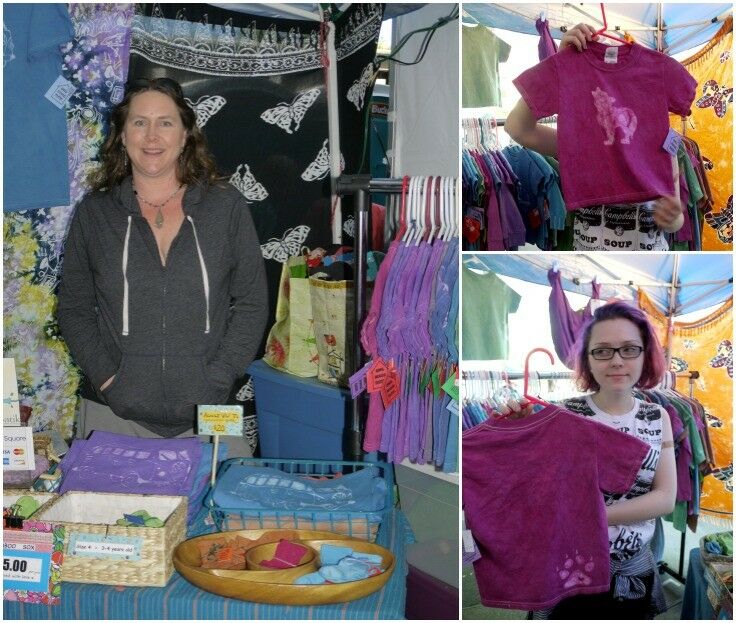 Combine an intriguing puzzle with Celtic imagery and you cannot lose with me. This booth, shared by Puzzle Rings by Pahos and BanfiliGirl Textiles makes for a captivating stop. (Puzzle Rings are a group of interlocking rings that fit together to form an intricate design. When apart, the rings remain interconnected and pose a challenging puzzle.) Be sure to ask Pahos to share his puzzle ring story with you!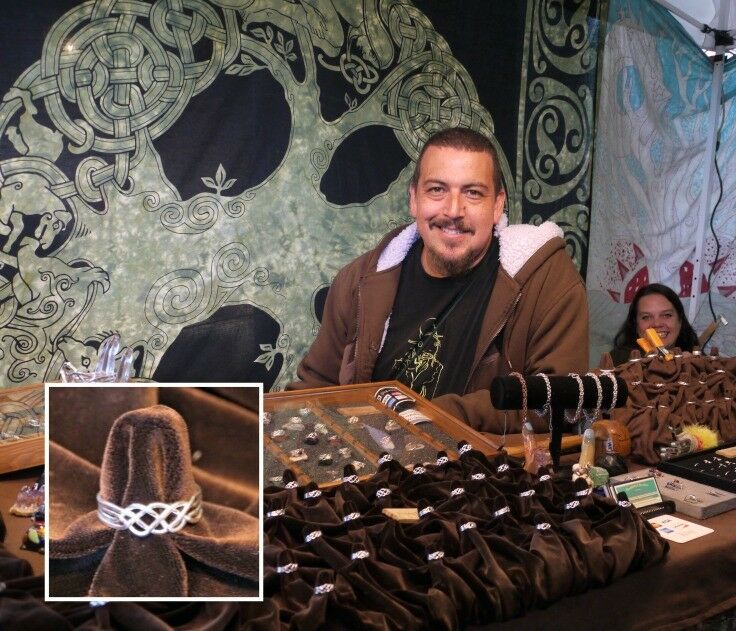 Mr. B and I cannot pass up a good caramel, and the Coffee Rum Horchata caramels from One Fork Farm - made with local spirits from Eastside Distilling - were fantastic! One Fork Farm focuses on traditional methods, local sources, and seasonal flavors. Offerings change seasonally, and include fresh pestos, sauerkraut and other ferments, sauces, and (of course) caramels.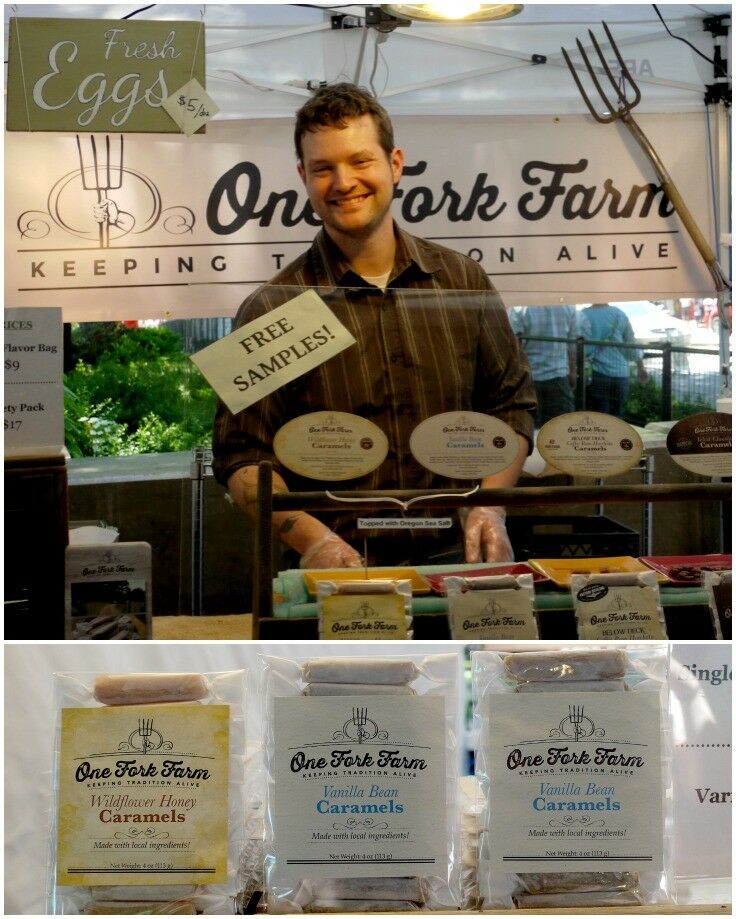 This last booth belongs to artist Renée Staeck. Inspired by the lush beauty of the Pacific Northwest, Renée (who spells her name exactly like me - with methodical attention to the accent) works in a variety of media, but feels most at home with ink and paper.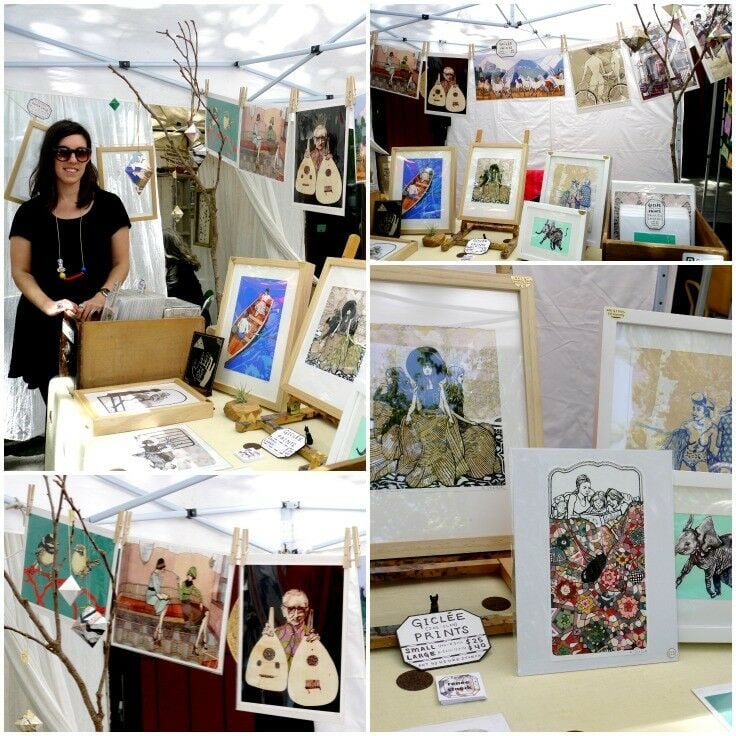 Finally, I was inspired to write a whole separate piece about events surrounding these next images, but here's the nutshell: If a Street Performer makes you stop walking, you owe him a buck.
Learn it - Live it.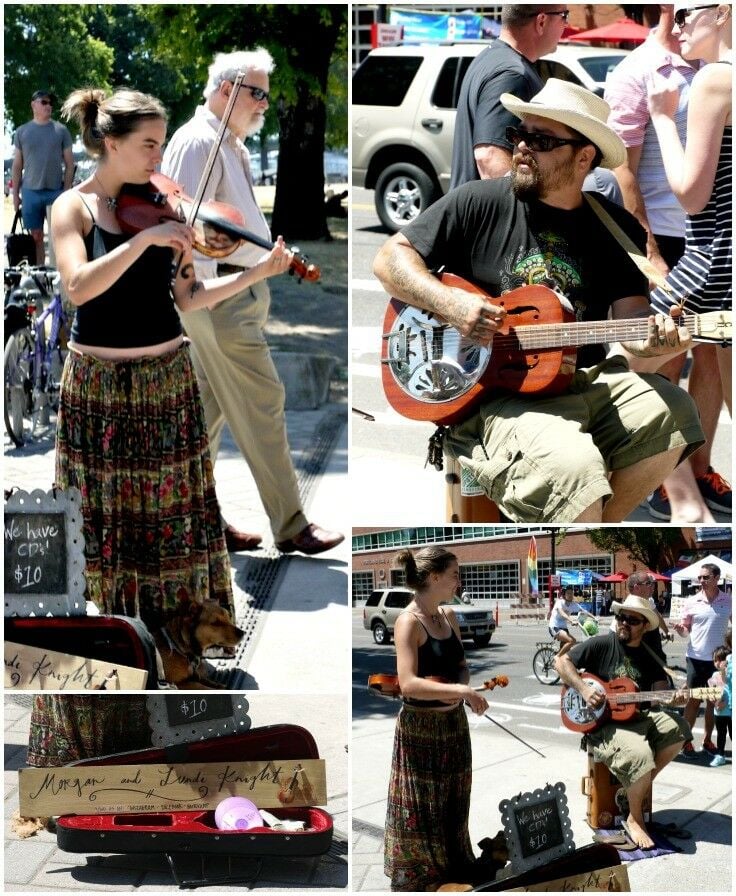 Morgan and Lundi Knight are a traveling acoustic folk-duo formerly known as Fools' Reverie. (The name was apparently abandoned because "reverie" is a difficult word, a fact makes my inner English nerd shudder.)
So what's best part about the Market? Year to year, that's one thing that never changes: we always go home from with a few new treasures, some lovely shared memories, and occasionally even a new friend.

More Things to Do in Portland, Oregon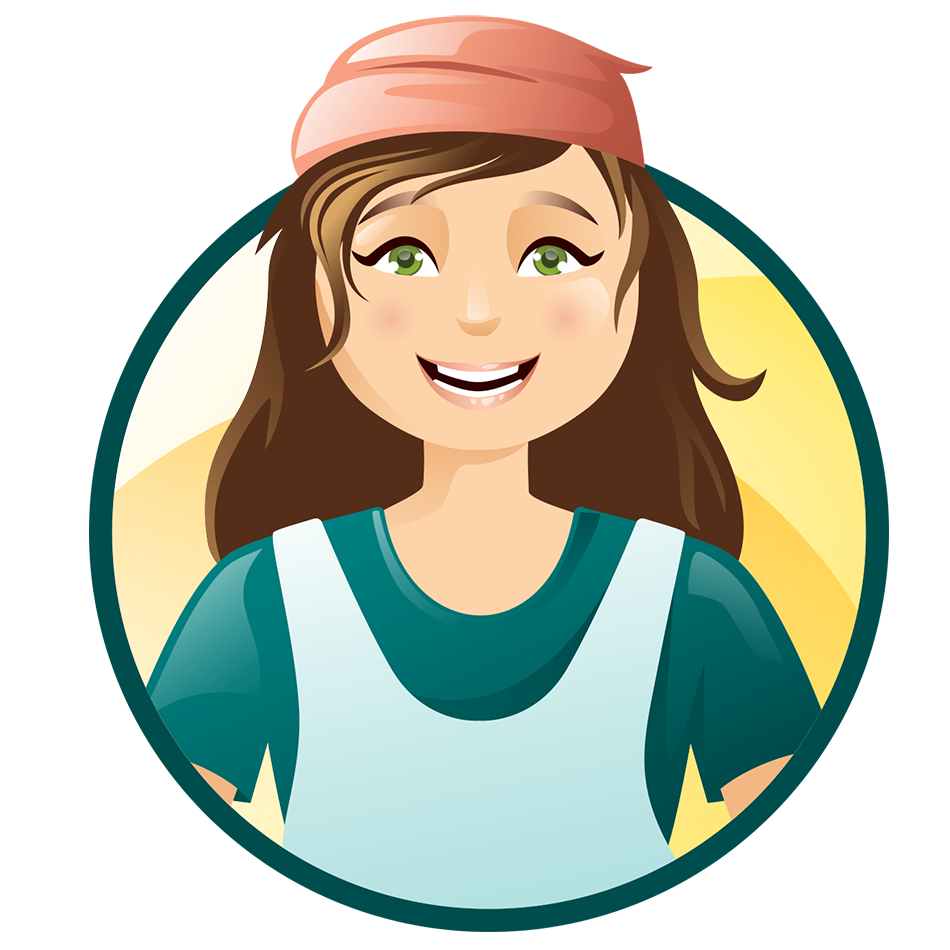 Thank you for visiting the Good Hearted Woman. Remember to bookmark this site, and come back soon!