Blending small town ambience with sophisticated taste, Jacksonville, Oregon is a 1850's gold-rush town still booming - with music, wine, and history.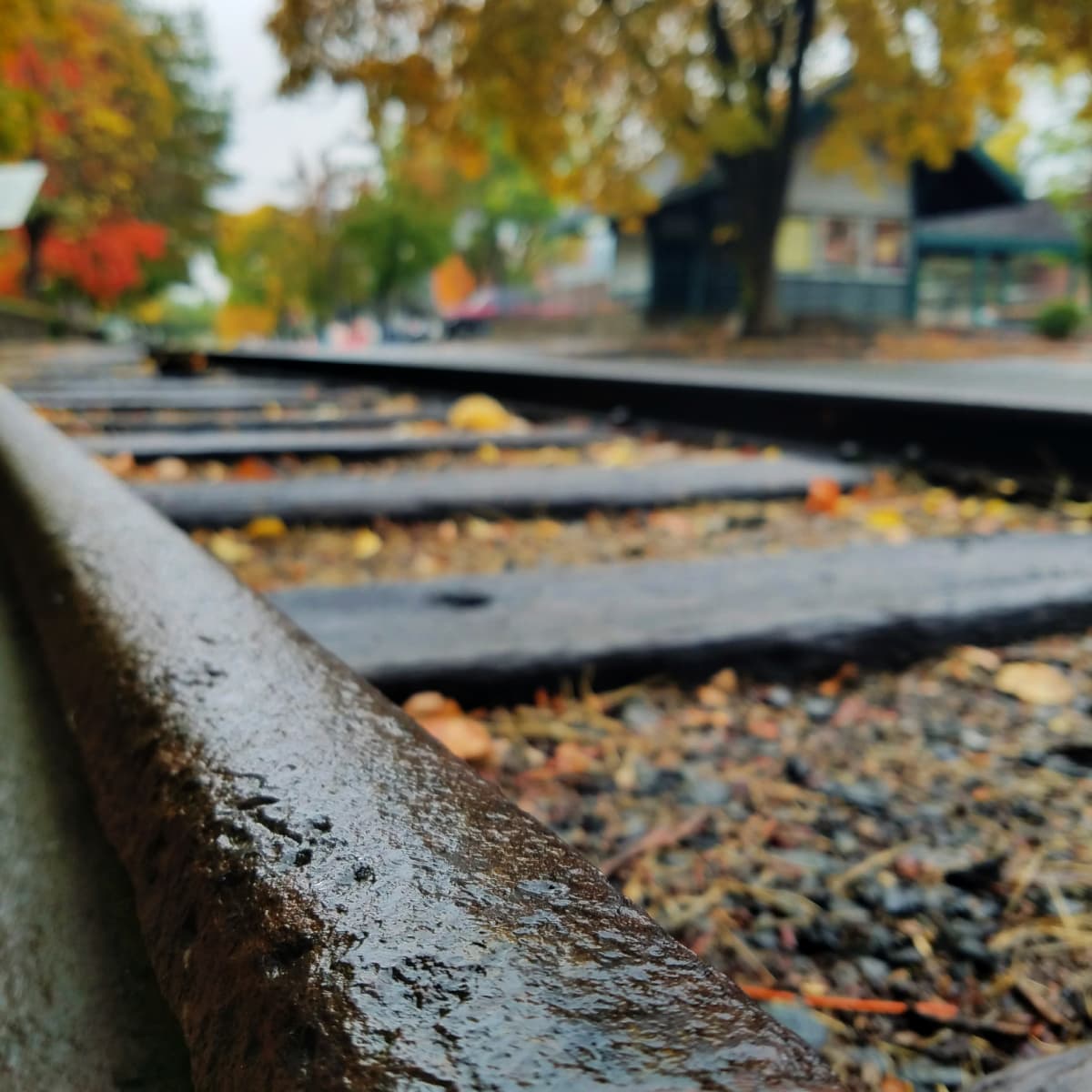 Some time ago, I had the opportunity to visit Jacksonville twice within a few weeks: the first time as part of a press tour hosted by Travel Oregon, and the second with Mr B - who I dragged south a few weeks later because I couldn't get enough of it on my first visit.
Admittedly, Jacksonville is a little out of the way, but how it has avoided my radar all these years is a complete mystery to me. This charming 1850's gold mining town is an easy 20- or 30-minute drive from Medford and Ashland, and about 90 minutes from Crater Lake.
The mild climate, slow pace, colorful local history, and thriving music and artisan community are just a few of high points that make this idyllic Southern Oregon town such an appealing destination.
Jump to:
One of three Country House Inn properties in and near Jacksonville, the McCully House is located within easy walking distance of historic downtown Jacksonville, local artisan shops, and a variety of dining options.
Originally the home of John McCully, Jacksonville's first doctor, and reportedly the oldest home in Oregon, the McCully House consists of five deluxe guest rooms and two luxury suites. I thoroughly enjoyed my stay here: after a long day of traveling, I relished the quiet, private, relaxing vibe of this place.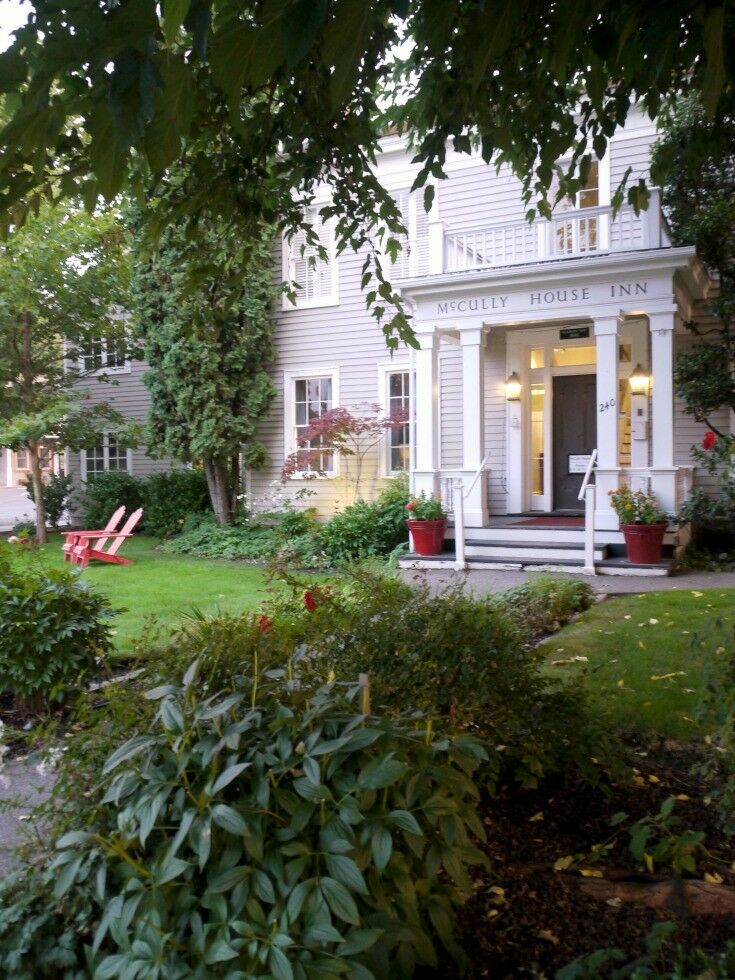 Breakfast: The Jacksonville Inn
Richly appointed in deep mahogany hues, the Jacksonville Inn makes you feel as though you are dining in the luxury of a bygone era.
Located in the center of Jacksonville, the restaurant at the Jacksonville Inn is the place in town to celebrate those big occasions in life - anniversaries, milestone birthdays, engagements and the like.
Our breakfast, hosted by Travel Oregon, was both elegant and delicious. (I highly recommend the scones - they were melt-in-your-mouth good!)
In the spirit of full disclosure, I was there with the press group and establishments tend to put out their best silver, so to speak, when they know you might be writing about them. Nevertheless, our meal was quite good and the service was impeccable.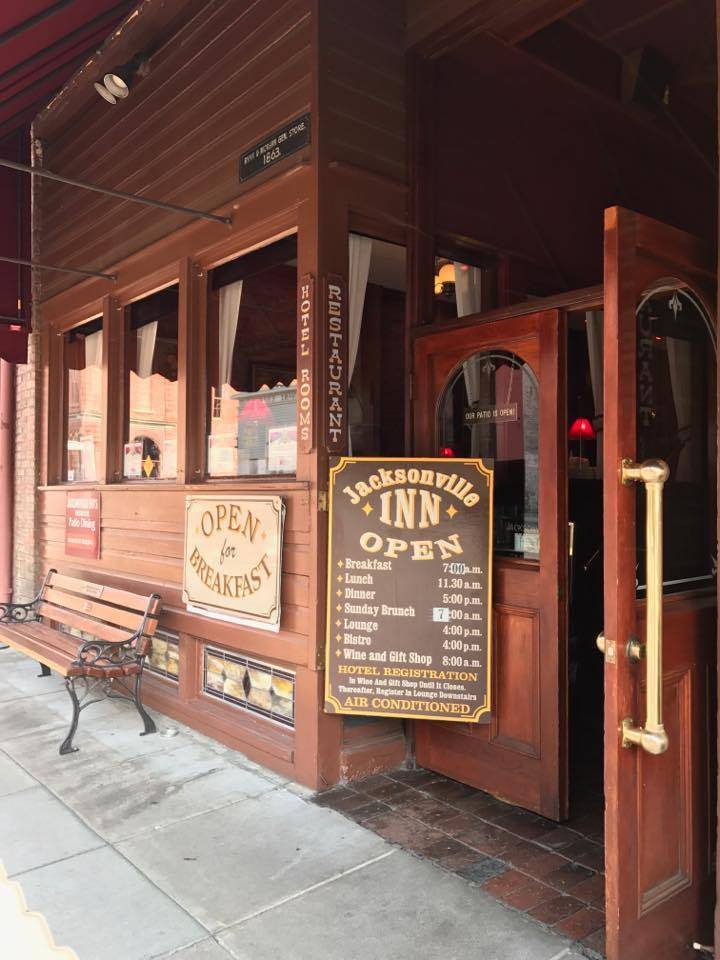 I'm very picky about my poached eggs, and the ones that came on my Smoked Salmon Lox Eggs Benedict were perfect!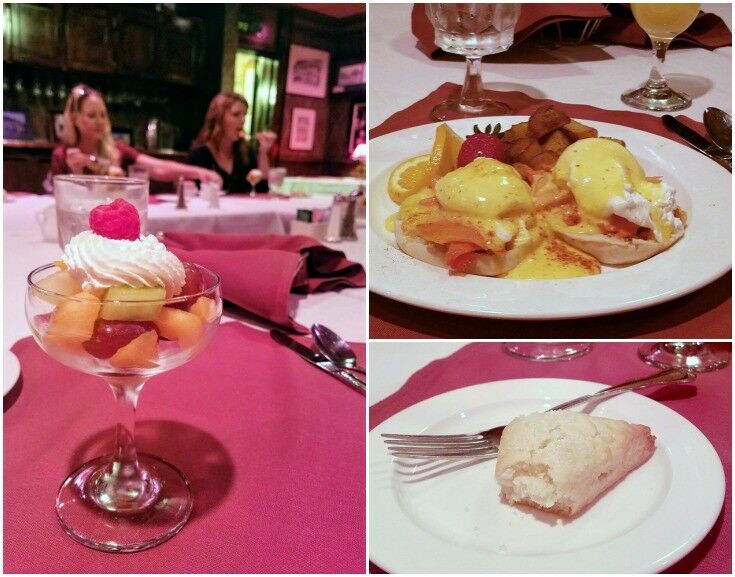 OPTIONS: If you're looking for something a little less fancy (or pricey) for breakfast, I suggest stopping in at The Mustard Seed Cafe. Known for their biscuits & gravy, great sandwiches and friendly service, this cozy cafe serves up a stellar cinnamon roll, with a side of lively conversation.
Go: Jacksonville Trolley
The Jacksonville Trolley is a great way to discover the people, places, and events that make up historic Jacksonville. The trolley offers five tours a day May through October, as well as private tours and rentals.
Tickets are very reasonable ($6 for adults) and only sold in person and on the day of the tours. You can also book the trolley for private events.
Shop: Downtown Jacksonville
Cozy shops with names like Carefree Buffalo, Rebel Heart Books, Farmhouse Treasures, and the Blue Door Garden Store housed in historic 1880's buildings line Jacksonville's main thoroughfare, offering everything from kitschy cottage inspirations to finely-crafted artisan creations.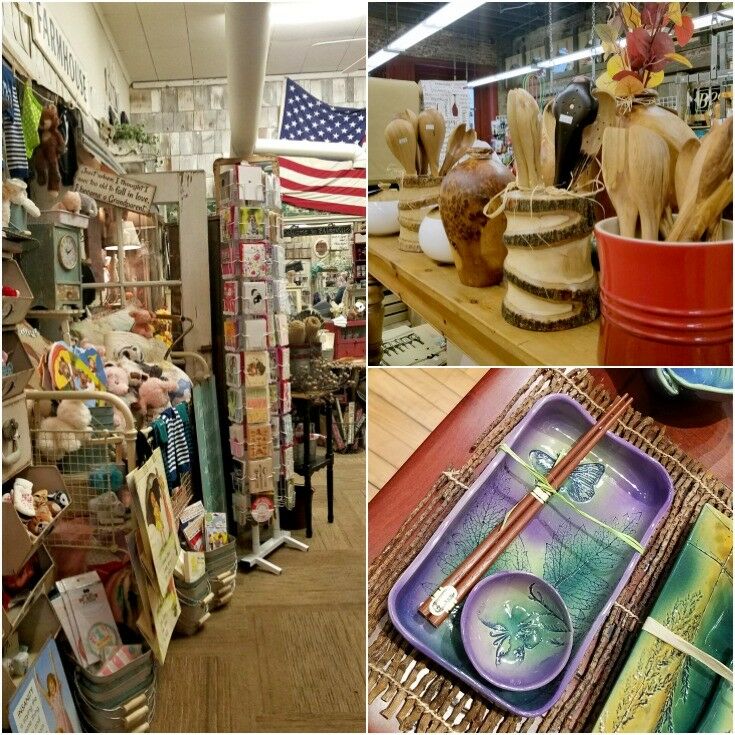 Lunch: The Cheesemonger's Wife
The Cheesemonger's Wife is a clean, straightforward eatery that serves up fresh, quality made-to-order European-style sandwiches, cheese plates, and soups. Sandwiches are generous, and filled with some deliciously surprising flavor combinations. They also offer a wide selection of cheeses in the deli case.
The space itself is somewhat stark, especially compared to other dining choices in town, but the quality of the food more than makes up for any shortcomings in ambience.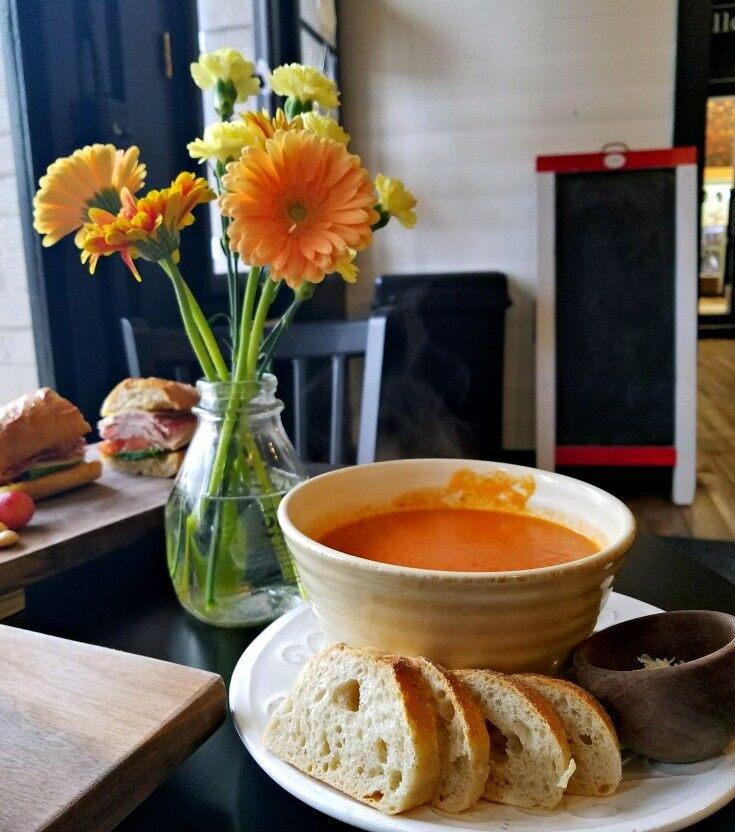 Mr B and I shared a carefully prepared, customized "Vaporetto," with lots of very fresh, thin-sliced ham and turkey, thin slices of sopressata and mortadella (Italian salamis), and gruyere cheese on a bakery-fresh baguette, and a piping hot bowl of homemade tomato soup. We had more than enough to fill us up, and would eat here again in heartbeat.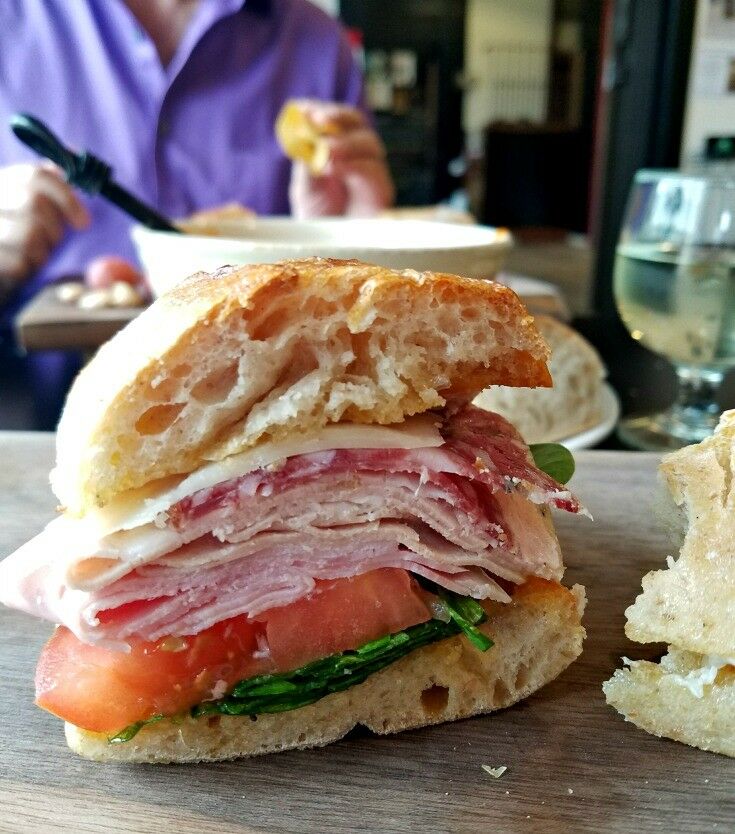 Stroll: Historic Jacksonville Walking Tour
Jacksonville was founded in 1851 with the discovery of gold in Rich Gulch, and has somehow survived - despite the railroad bypassing the town and the removal of the county seat to Medford. Now the entire town is a National Historic District, and visiting is taking a step back in time.
You can grab a Jacksonville Walking Tour map/guide at one of many places around town (I got one at the trolley depot) and take a self-guided walking tour. (You can even download an audio narration here for free!)
If you are in Jacksonville at the right time, you can catch a "haunted history" guided tour ($5), which offers two options: (1) a Britt Hill tour with saloons, Oregon's first Chinatown, and two of the most haunted houses in town; and (2) a Courthouse route with tales of brothels, epidemics and hangings. So, fun for the whole family 😉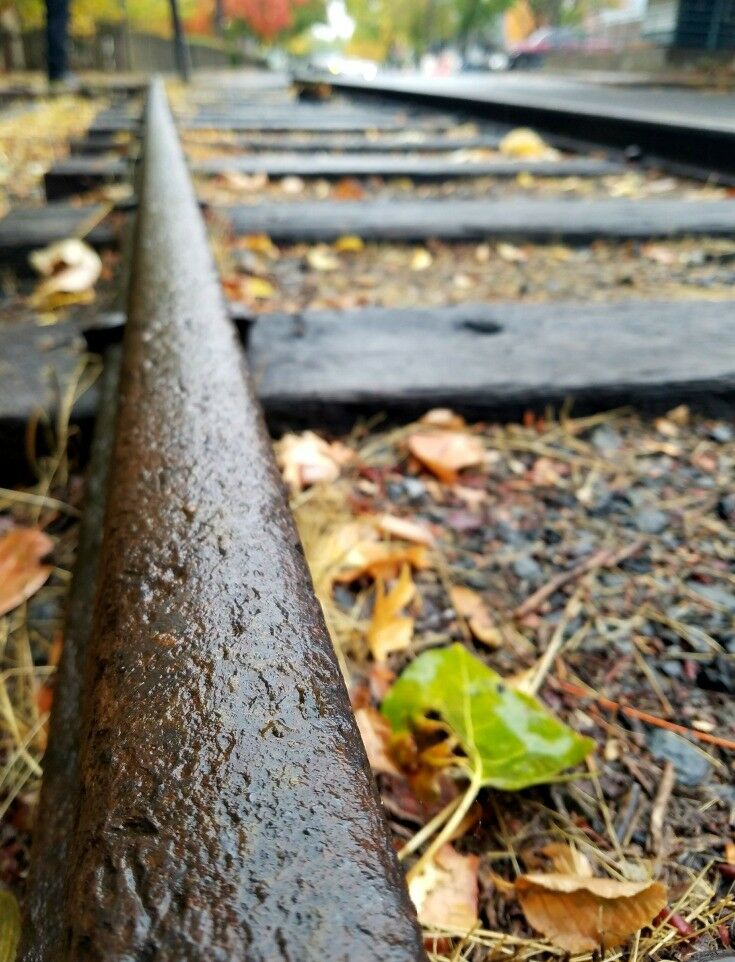 Explore: Applegate Valley
Pennington Farms, located in the Applegate Valley just a short drive from Jacksonville, is not your standard roadside farm stand - not by a long shot.
Housed in a beautifully renovated rustic barn on their 90-acre berry farm, the Pennington family offers visitors a bountiful variety of berry jams, scratch-made baked goods, and seasonal berries. The drive there is beautiful and well worth the effort.
Pennington Farms generously shared their Blackberry Buckle recipe with me! It's just one of the many delicious treats you can find at Pennington Gardens in Oregon's Applegate Valley.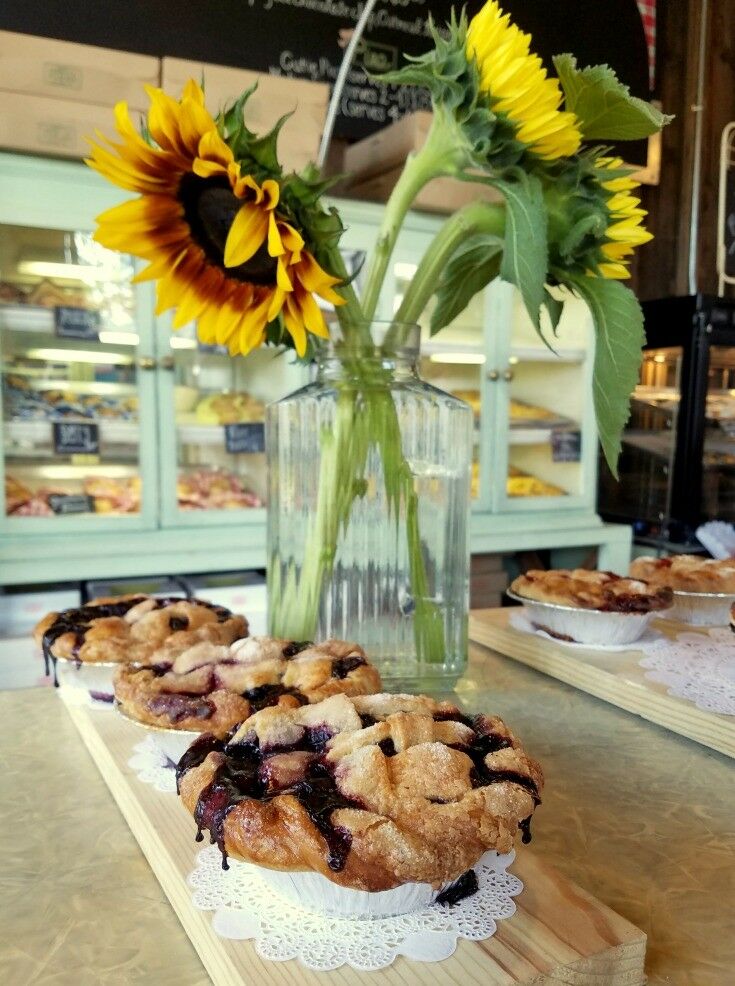 Take an Applegate Valley Wine Tour
The Rogue River Valley provides the warmest, driest growing conditions in Oregon, making it a winemaker's paradise.
Visitors to Jacksonville can visit one of the seven tasting rooms in town, or take a short drive into the valley to visit any one of eighteen wineries on the Applegate Wine Trail, eleven on the Bear Creek Wine Trail, and six on the Upper Rogue Wine Trail.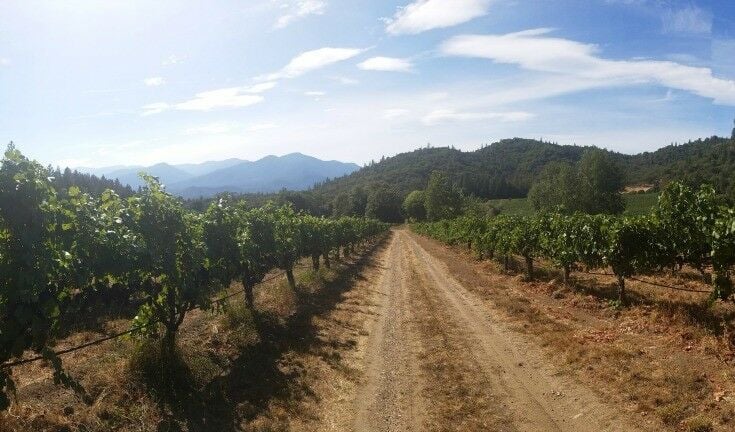 Jacksonville's Britt Music & Arts Festival - Brittfest - is the Pacific Northwest's premier outdoor summer performing arts festival. Held in a naturally formed amphitheater on the beautiful hillside estate of 19th century photographer Peter Britt, Brittfest presents dozens of summer concerts, featuring world-class artists in classical music, jazz, blues, folk, bluegrass, world, pop and country music.
Brittfest was one of the highlights of my press stay in Jacksonville, and what will draw me south again in years to come.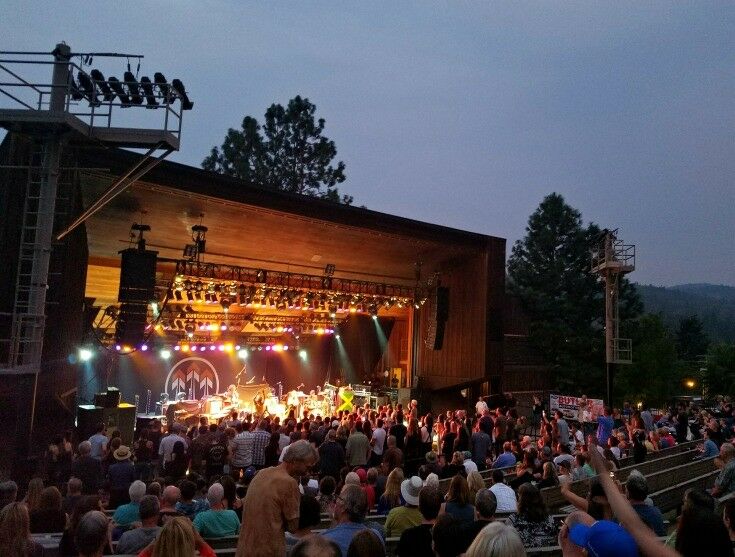 John Butler Trio and Nattali Rize performed the night we attended Brittfest.
Brittfest is a complete experience, offering a number of high-quality food concessions to visitors as well - everything from crispy fish tacos to German-style Gyros (yes, it's a thing).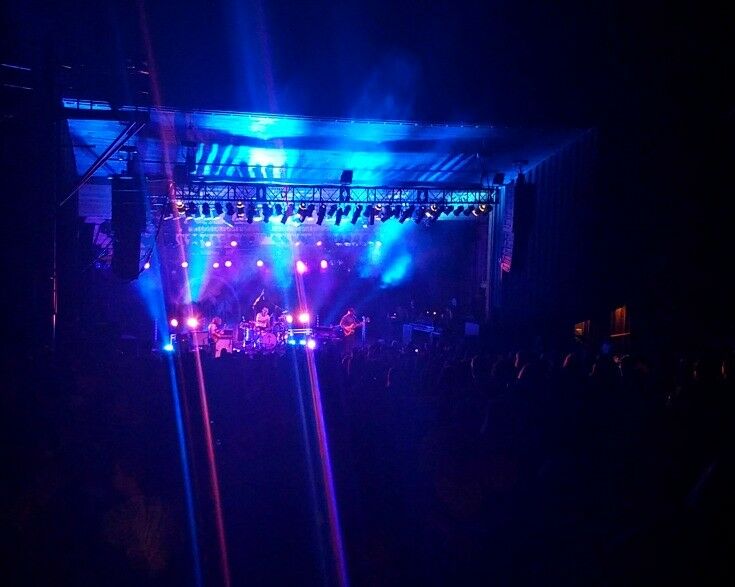 On the night we attended, I dined on an absolutely delectable meal of Anticucho De Pollo ($13) - grilled chicken marinated Peruvian style and served with cilantro rice and a green salad - from Peruvian Point. SOOOO good!
Late Night: Boomtown Saloon
After Brittfest, as our little group was walking back to our hotel, we decided to stop in at the Boomtown Saloon in downtown Jacksonville. I found the food there decent (for bar food), the drinks reasonably priced, and the bartender extremely friendly.
Entertainment offerings at Boomtown include live music every Saturday night, pool, shuffleboard, and a number of board games. (The shuffleboard table was very popular with our group!)
I don't know what other late night spots are hopping in Jacksonville, but this was a fun place to kick back and drink in some local color.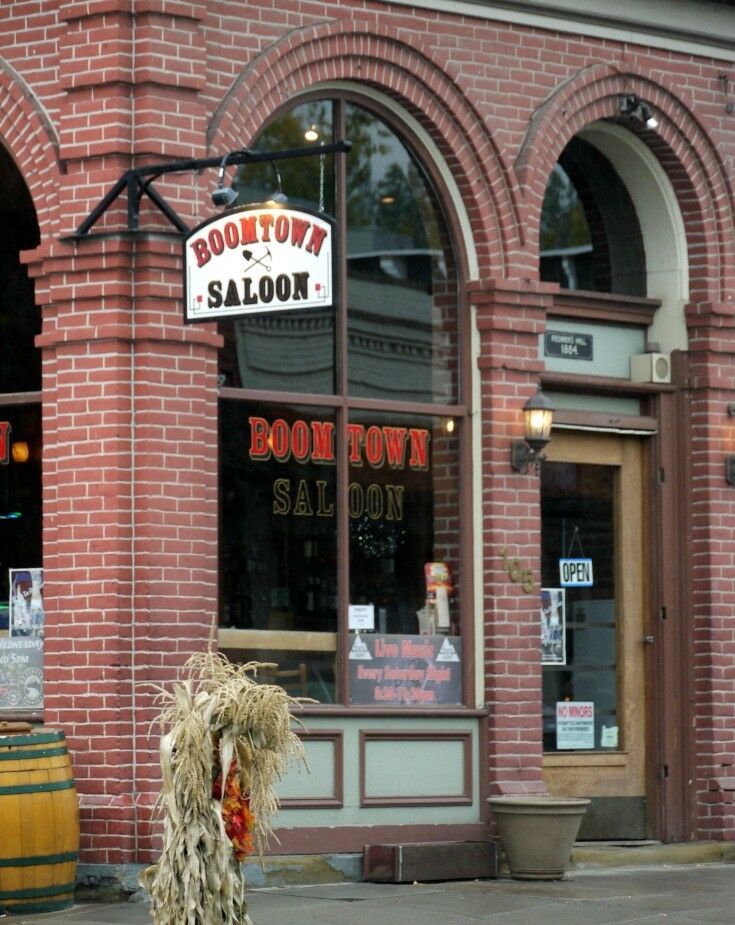 Fun Facts about Jacksonville
Jacksonville was the first whole town in America to be listed as a National Historical Landmark.
Jacksonville was the childhood home of Pinto Colvig, the original Bozo the Clown.
Rumor has it that much of the town is haunted (including the hotel we stayed in!)
Jacksonville was home to the first Chinatown in Oregon, founded by immigrants from San Francisco.
Jacksonville's sister city is Lawrence, New Zealand.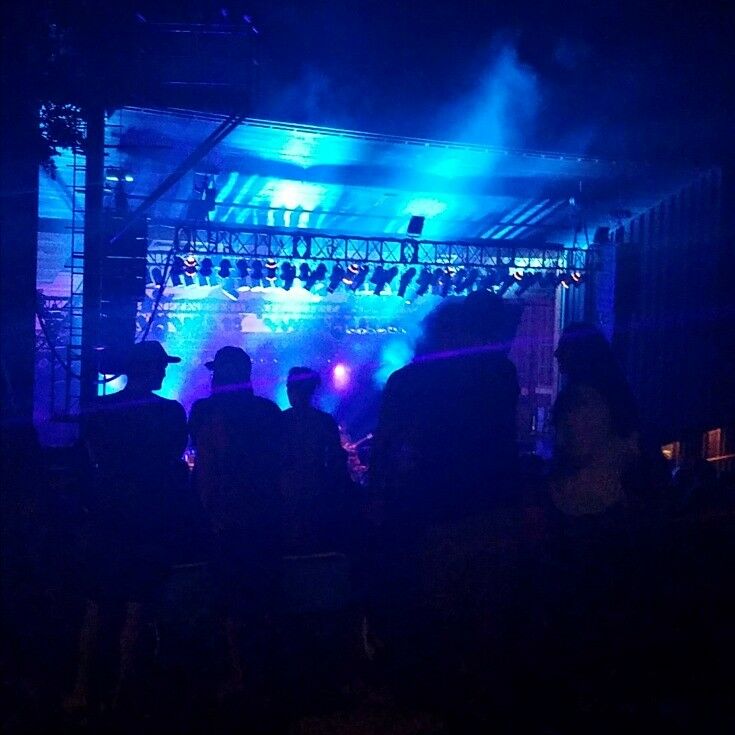 Southern Oregon Travel
Southern Oregon offers a broad variety of travel opportunities for travelers, from artisan chocolates and cheese to Shakespeare to wine country tours.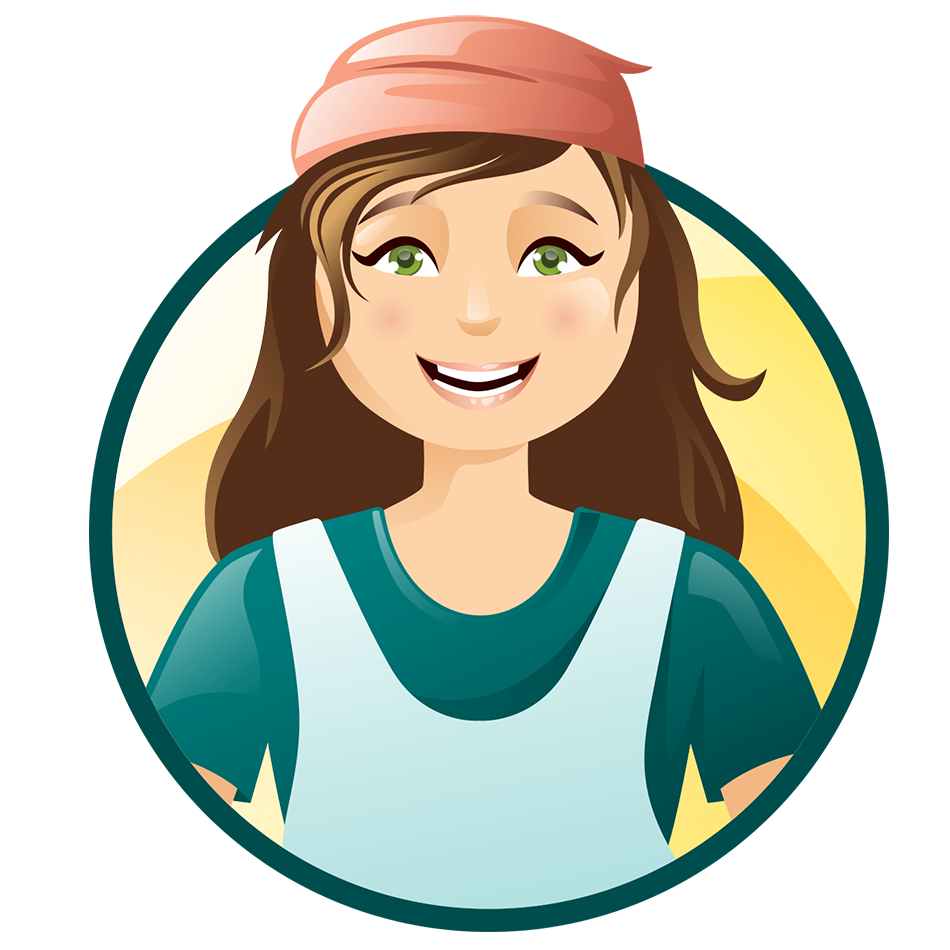 My McCully House stay, Britt Festival tickets, breakfast at Jacksonville Inn, and Applegate Valley Wine Tour were complimentary as part of a #TrailsToFeast press trip with Travel Oregon.
Thank you for visiting the Good Hearted Woman. Remember to bookmark this site, and come back soon!