Everything you need to make a perfect frittata: a super-easy Frittata Master Recipe that you can use to transform leftovers into something new and delicious, plus a collection of 60+ frittata recipes to get your creative juices flowing.
You know those days when you just cannot for the life of you come up with one more meal? The times when you just want someone to tell you what to make for dinner (or better yet, make it for you!)? The nights when you think, please just let me throw something in a pan and let it come out delicious with little to no effort on my part?
A frittata may be just what you're craving.
Frittata = Skillet Omelet = Crustless Quiche = Egg Pizza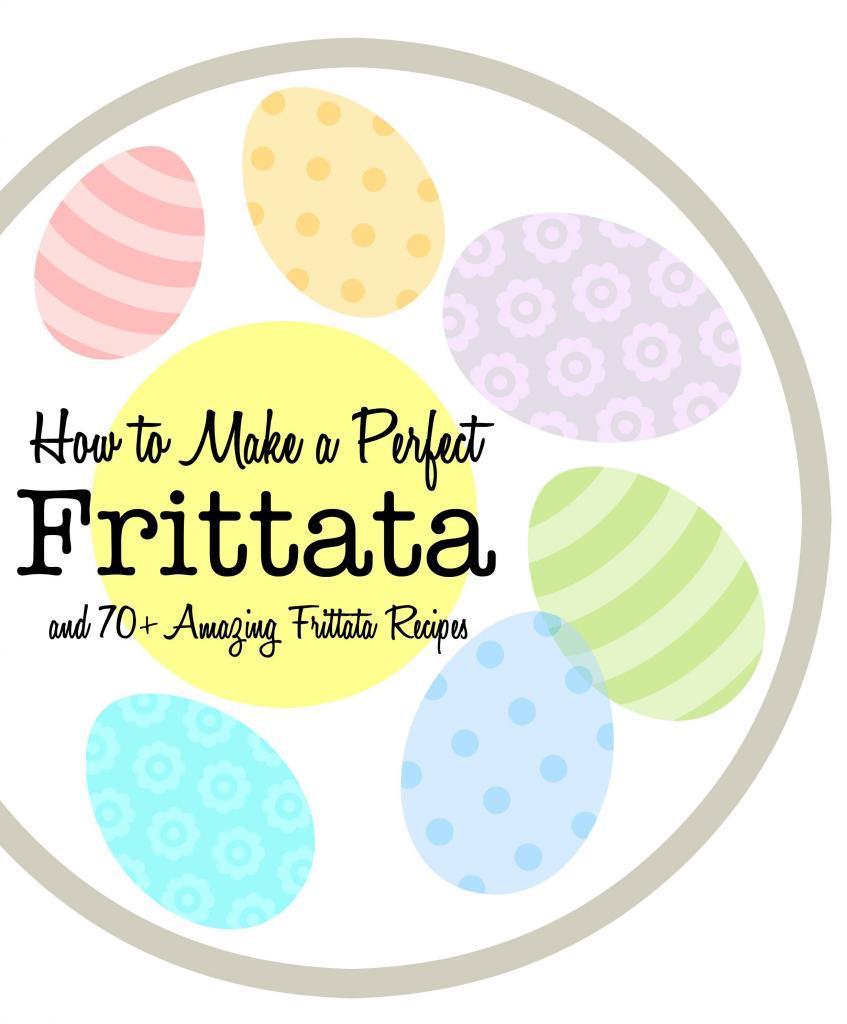 This post may contain affiliate links, but don't worry - they won't bite.

Basically a big, oven-finished skillet omelet filled with all sorts veggies and proteins, frittatas are one of the easiest, most budget-friendly meals you can make.

Frittata: Master Recipe

How to Make a Perfect Frittata - Infinite Possibilities
When you decide to make a frittata, half the struggle is figuring out what to put into it. More often than not, I use leftovers: frittatas are a great way to use up all those bits and bowls that are waiting for you in the back of the fridge.
You will find our list of Frittata Filling Ideas just below the Frittata Master Recipe, and our roundup of 60+ frittata recipes after that.
Frittata Master Recipe
Frittata Master Recipe for creating infinite frittata possibilities in six easy steps. 
Print Recipe
Pin Recipe
Ingredients
Basic Frittata Ingredients
6-8

eggs

½

cup

milk

2

cups

cooked vegetables

give or take

1

cup

cooked protein [optional]

give or take; optional

1 ½

cups

grated cheese

Herbs

spices, seasonings as desired
Instructions
Preheat oven to 375°F | 190°C.

I sometimes turn the oven up to 400° for a shorter cook time.

In a large, oven-safe skillet, sauté vegetables and protein in olive oil over medium heat until soft.

I use a 10- or 12-inch cast iron skillet, depending on how big a crowd I'm feeding.You want between 2 and 3 cups of cooked veggies and protein when everything is done.

In a medium bowl, whisk together 6 eggs & ½ milk. Stir in herbs and spices.

I sometimes use 1 or 2 more eggs, especially when using a 12-inch skillet.

Pour eggs evenly over skillet mixture.

The egg mixture should just barely reach the top of the veggie mix in skillet.

Once you pour in the egg mixture, stir it in a little so that it settles in and around the ingredients in the pan. The egg mixture should just barely reach the top of the veggie mix in skillet. If it looks like there aren't enough eggs, go ahead and whisk up another and pour it in. Don't go crazy though – remember, the egg mixture will raise up quite a bit while baking.

Sprinkle cheese over top and shake the pan once to settle everything together.

Cook mixture over medium-low heat without stirring for 3 minutes.

I usually poke things around a bit during this step. The basic idea here is that you don't want to stir it and have all that grated cheese settle to the bottom.

Transfer oven and bake about 30 to 35 minutes, or until a knife inserted in the middle comes out clean.

If possible, allow to set for 10-15 minutes before cutting. 
Notes
SKILLET: For best results, use a 10- to 12-inch cast iron or other heavy, oven-safe skillet.
COOK TIMES: 
Cooking time for frittatas is very flexible, because it is so dependent upon the ingredients used and the density of the frittata. I've made frittatas that were done in 20 minutes, and others that took almost an hour to cook.
To test for doneness, insert a knife in the center of frittata – it should come out clean.• If possible, allow the freshly baked frittata to set for 10-15 minutes before cutting.
Nutrition
Serving:
1
serving
|
Calories:
268
kcal
|
Carbohydrates:
10
g
|
Protein:
19
g
|
Fat:
17
g
|
Saturated Fat:
9
g
|
Cholesterol:
210
mg
|
Sodium:
288
mg
|
Potassium:
279
mg
|
Fiber:
2
g
|
Sugar:
1
g
|
Vitamin A:
3661
IU
|
Vitamin C:
7
mg
|
Calcium:
269
mg
|
Iron:
2
mg
This website provides approximate nutrition information for convenience and as a courtesy only. You are solely responsible for ensuring that any nutritional information provided is accurate, complete, and useful.
Frittata Filling Ideas & Inspiration
Pick one item from each list, and make your own perfect frittata!
Vegetables [~ 4 cups raw, or 2 cups cooked]
* Butternut squash
* Broccoli
* Cauliflower
* Carrots
* Cherry tomatoes
* Green onion
* Kale
* Leeks
* Onion
* Peppers
* Scallions
* Spinach
* Tomatoes
* Yellow Squash
* Zucchini
Cooked Proteins [~ 1 cup cooked; optional]
* Bacon
* Carnitas
* Chicken
* Chorizo
* Falafel
* Ground beef
* Ham
* Italian Sausage
* Salmon
* Smoked Salmon
* Taco meat
* Turkey
Cheese [~ 1 – 1 ½ cups grated]
* Bleu Cheese
* Cheddar
* Cottage cheese
* Feta
* Gorganzola
* Gouda
* Gruyere
* Jarlsberg
* Jack
* Parmesan
* Pepper jack
* Swiss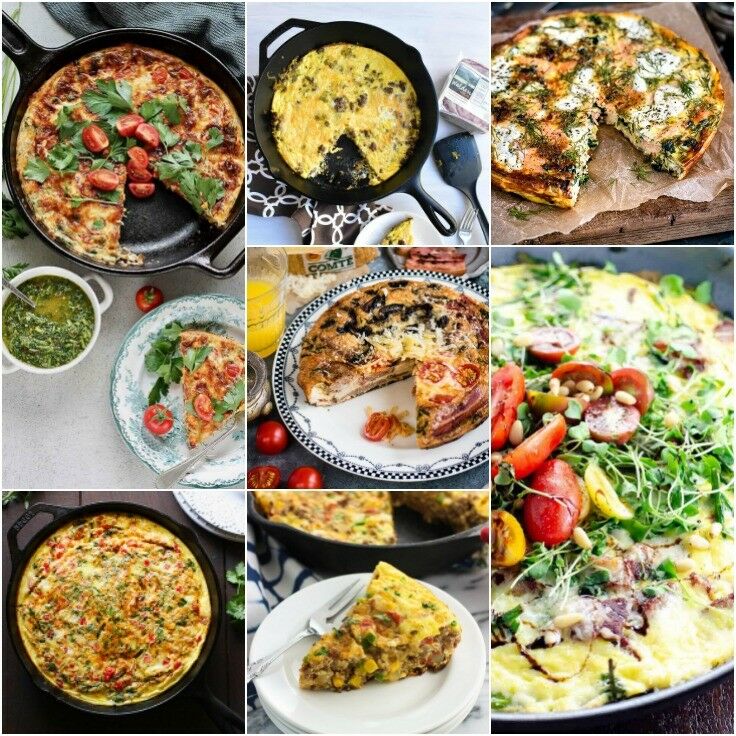 Herbs & Spices [~ ¼ – ½ cups fresh, 2-3 teaspoons dried]
* Cilantro
* Garlic
* Garlic salt
* Mint
* Onion flakes
* Onion powder
* Parsley
* Red Pepper Flakes go easy!
* Sun-dried Tomatoes
* Taco seasoning
* Thyme
NOTE: If you like our printable Frittata graphic, be sure to check out our How to Make a Buddha Bowl.
60+ Amazing Frittata Recipes
Need some Frittata inspiration? Check out this list of 70+ Frittata Recipes, then grab your skillet and have some fun! 
THANK YOU so much for being a faithful reader and supporter
of The Good Hearted Woman. • Be sure to PIN this post!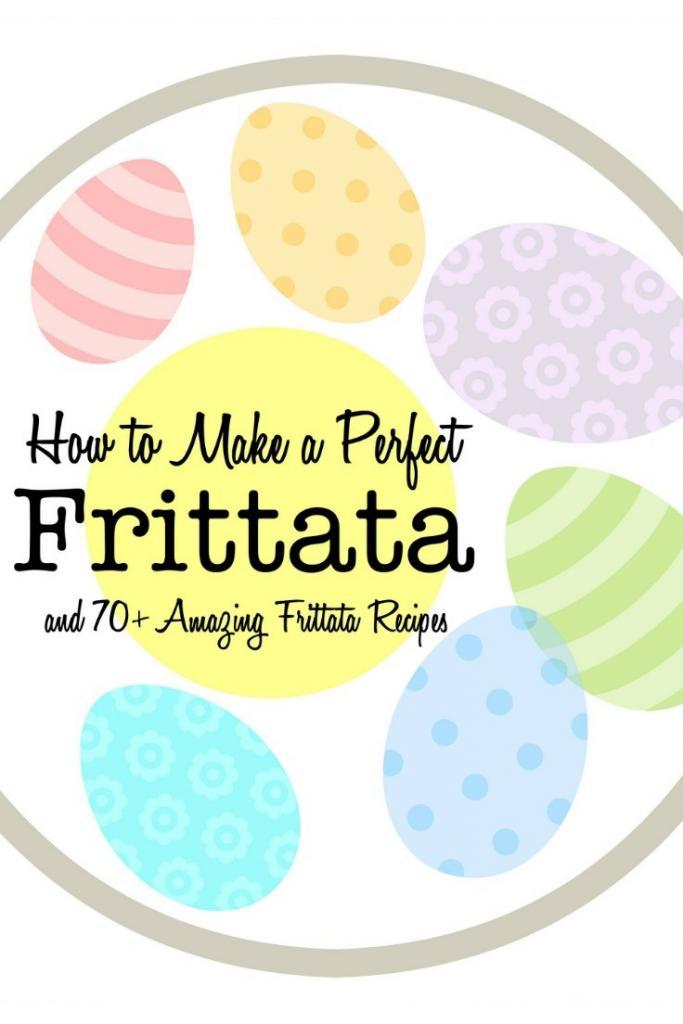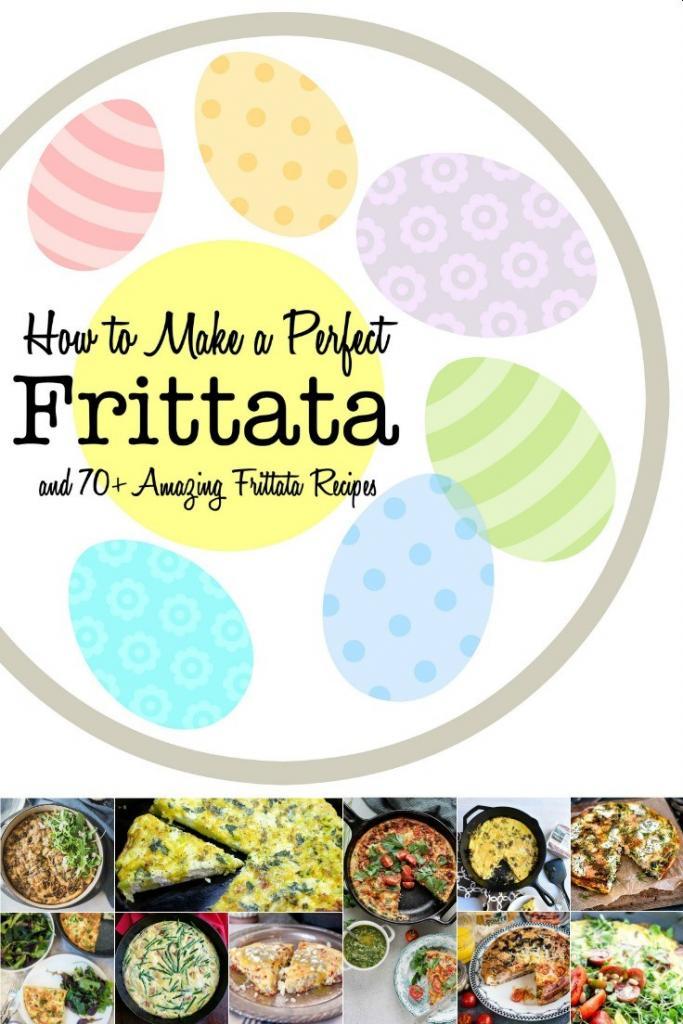 Disclosure: This post may contain affiliate links, including Amazon affiliate links, which means we may receive a commission if you click a link and purchase something that we have recommended. While clicking these links won't cost you any extra money, they do help keep this site up and running. As always, all opinions and images are my own. Please check out our disclosure policy for more details. Thank you for your support!