Every rib on our platter was tender and moist, the meat showing a beautiful pink against the bone and falling off in perfectly smoked bites. But wait, there's more!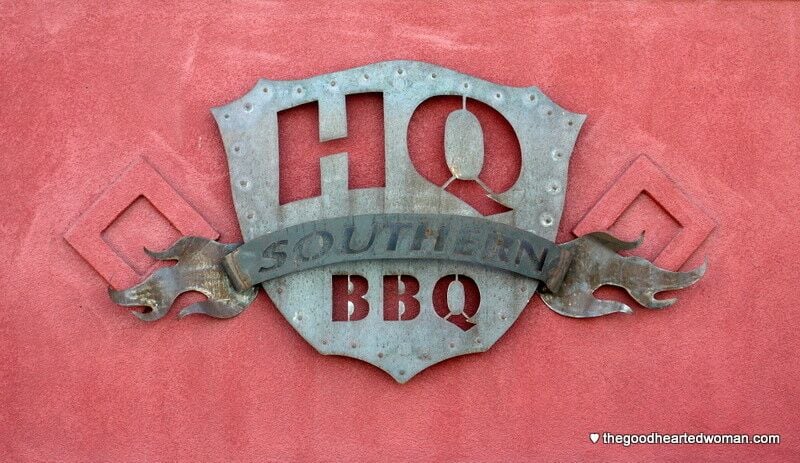 We travel to Wyoming once or twice a year on business. When we're on the road, we always try to find places to eat that are a little off the beaten path – the food is usually good, I get to meet new people, and every once and awhile I discover something awesome. So this July, when we stumbled onto a little mom-n-pop BBQ joint just a short hop east from our hotel in Casper, we were all over it like red beans on rice.
HQ Southern BBQ opened in 2011 in a former gas station, and on the outside not a whole lot has changed since the days when folks were pumping gas there. The place is totally without pretense: if anything, I guess you could call it "rehabbed western truck-stop chic." It isn't a big place either - maximum seating inside is forty-six, with a dozen or so more seats outside.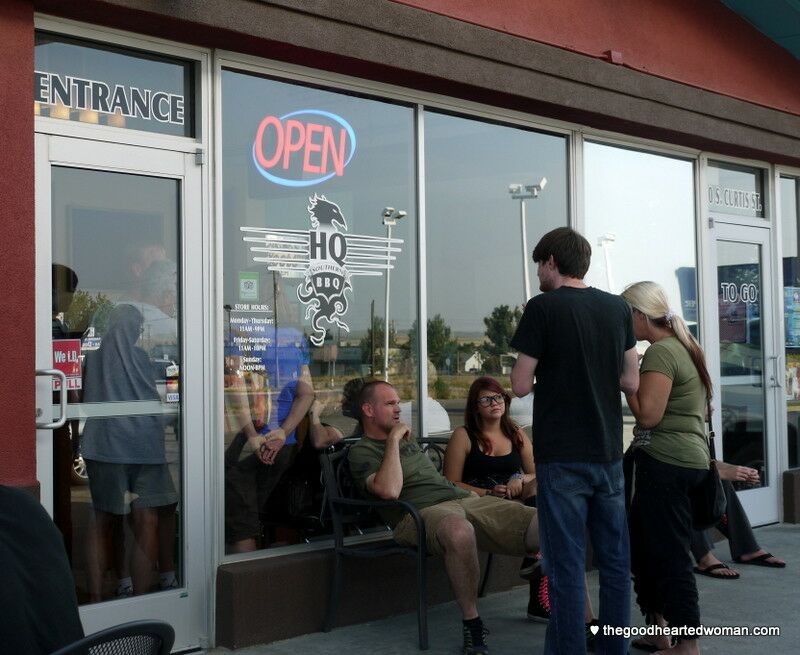 To say HQ is popular with the local crowd would be an understatement: when we arrived, the place was packed and there were about fifteen people waiting around for take-out orders or a sit-down table. Instead of waiting with the crowd, we opted to eat in the small bar area, which turned out to be a great decision because that was where we met Collin.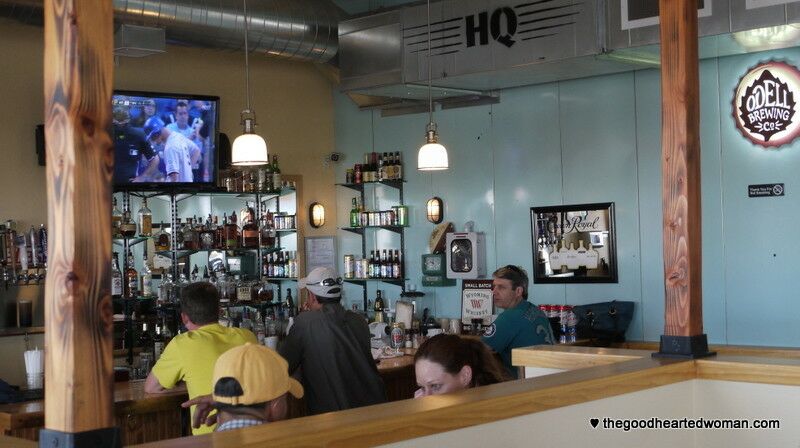 Collin was our server-bartender, and he has worked at HQ for just over 2 years. Collin's customer service was outstanding, out-shined only by his enthusiasm for his work (and his desire to get HQ on Guy Feiri's short list for Diners, Drive-ins & Dives).
After discussing the menu, we opted to split a Rib Sampler: a full slab plus two sides. While we waited for our food, we sat back and listen as Collin told us all about HQ BBQ. He quoted some pretty impressive statistics, too. ("My boss likes numbers, and he passes them on to me. I like numbers, too.")
Collin claims that HQ goes through 10 lbs. of chili a week and 90 lbs. of dry rub a month, and has served 45,000 lbs. (yes – Thousand!) of Mac & Cheese in the last three years. Not surprisingly, business is booming: sales increased by 25% from 2012 to 2013. "We don't have the numbers for this year yet, but I know they're up again."
In short order, two small platters of warm corn bread were delivered to our seats. The corn bread was moist and sweet without being cakey or sticky, and came with a small service cup of honey butter.
A few minutes later, our meal arrived: a plate heaped with three short racks of pork ribs, plus a half-pint canning jar brimming with that famous mac-n-cheese and another full of coleslaw. It was a thing of beauty for this barbeque-lover. (By the way, the mac-n-cheese lived up to the hype, and the coleslaw was crisp, sweet and clean tasting.)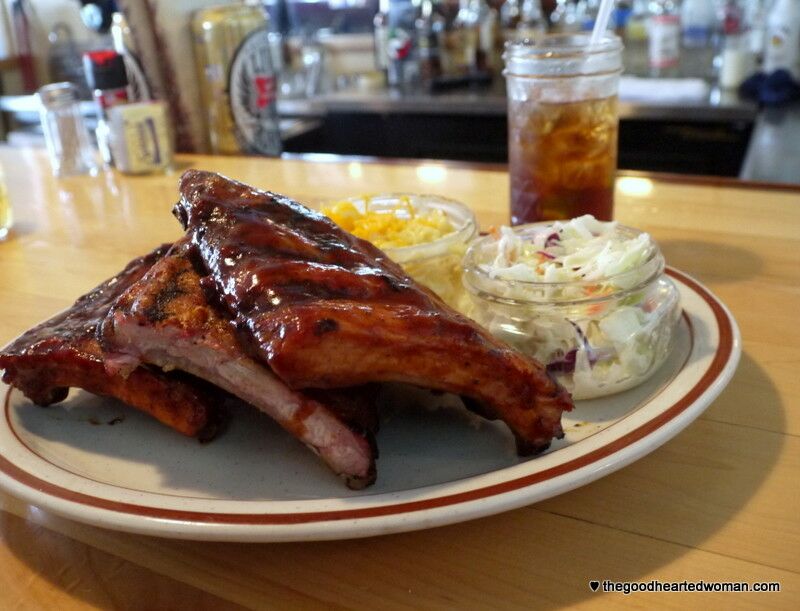 We started with the spicy bourbon habanero ribs, which turned out to be a lot less spicy than they sounded, but were amazingly delicious.
The Memphis-style dry-rubbed ribs were outstanding as well, flavorful and incredibly succulent (especially for a dry-rub), with just the right amount of sweetness to highlight the spices. The last rack was also on the sweet side, smoked to perfection and generously slathered with HQ's signature wet sauce.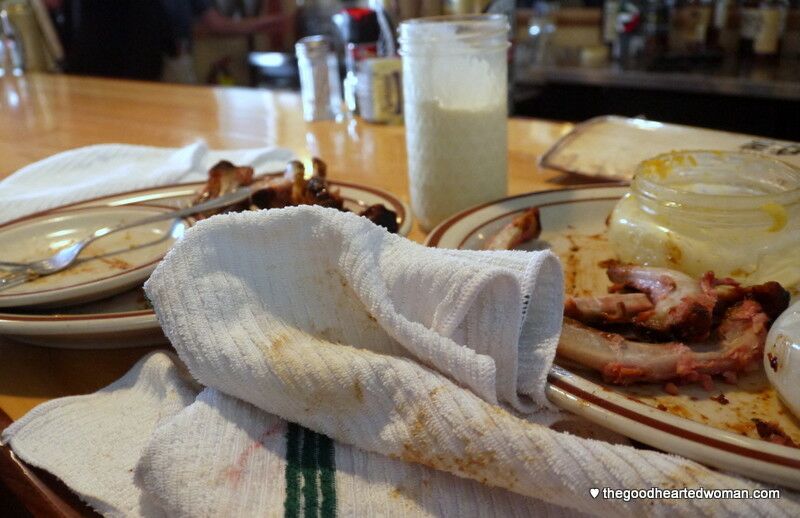 Regardless of style, every rib on our platter was tender and moist, the meat showing a beautiful pink against the bone and falling off in perfectly smoked bites.
With the baseball game on above the bar, my beautiful wife beside me, and a Crown Royal on ice to top it off, it was a nearly perfect meal. The only thing that would have made it better would have been if the Mariners had been playing, but since we were in Rockies country, our meal at HQ was as good as it gets in Wyoming.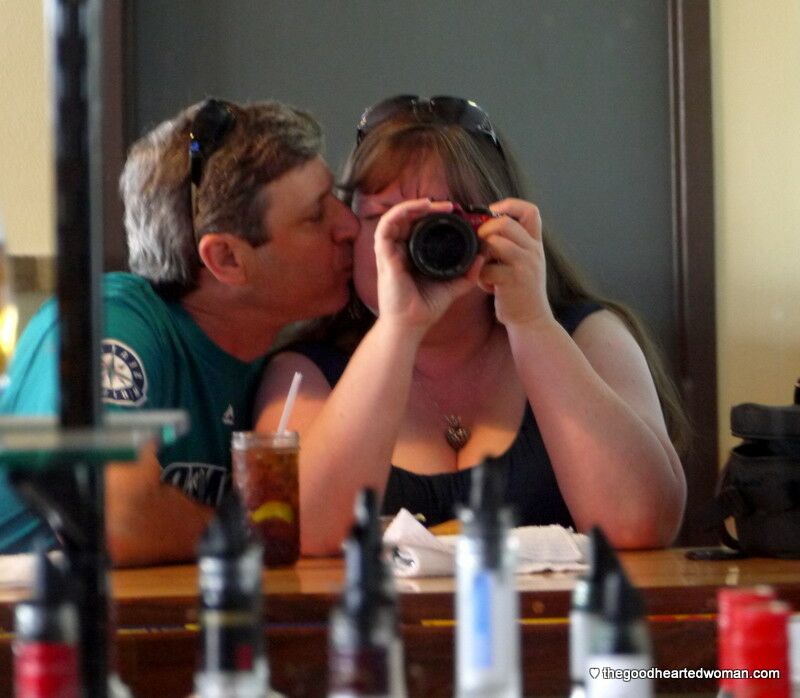 By the way, Guy Feiri, if you are reading this, we are supposed to tell you that Collin in Wyoming is waiting for your call. Seriously. This place is Awesome!
Just call and let them know you're coming so they have a seat waiting for you! And be sure to tell Collin that Rick & Renée from Oregon sent you!
More BBQ
Rocky Mountain Travel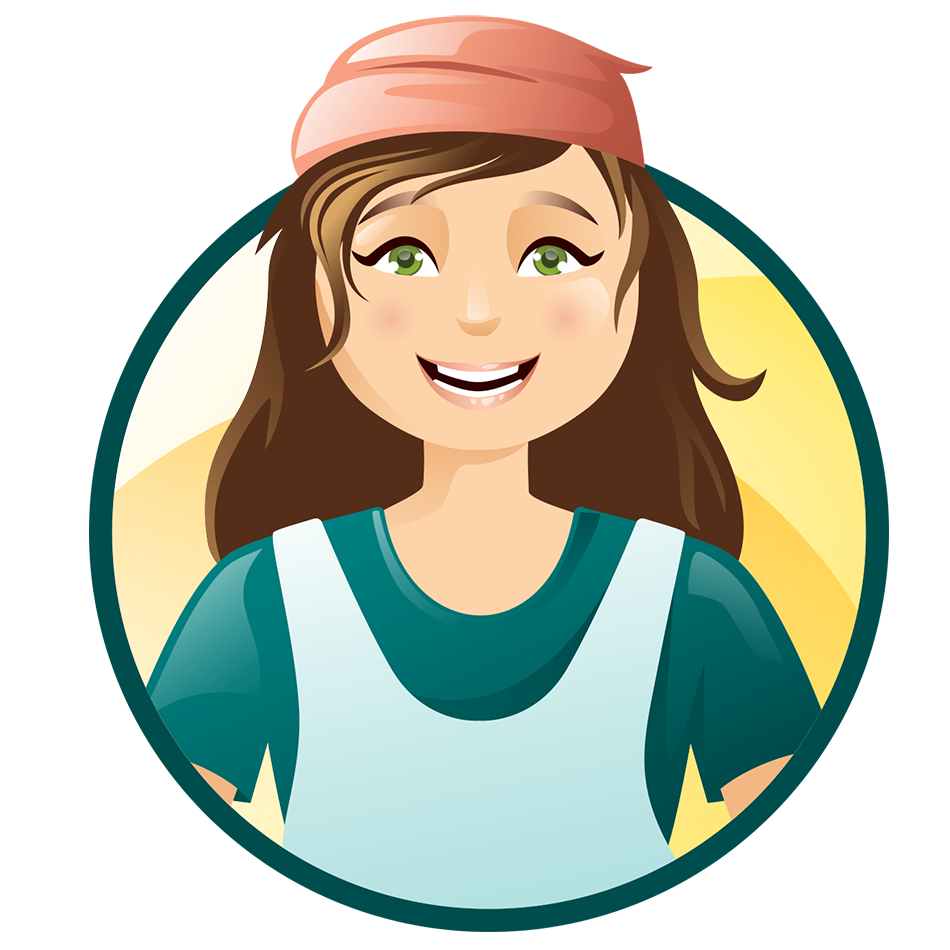 Thank you for visiting the Good Hearted Woman. Remember to bookmark this site, and come back soon!