Pennington Farms Blackberry Buckle - the recipe for which they have generously shared with us -is just one of the many delicious treats you can find at Pennington Gardens in Oregon's Applegate Valley.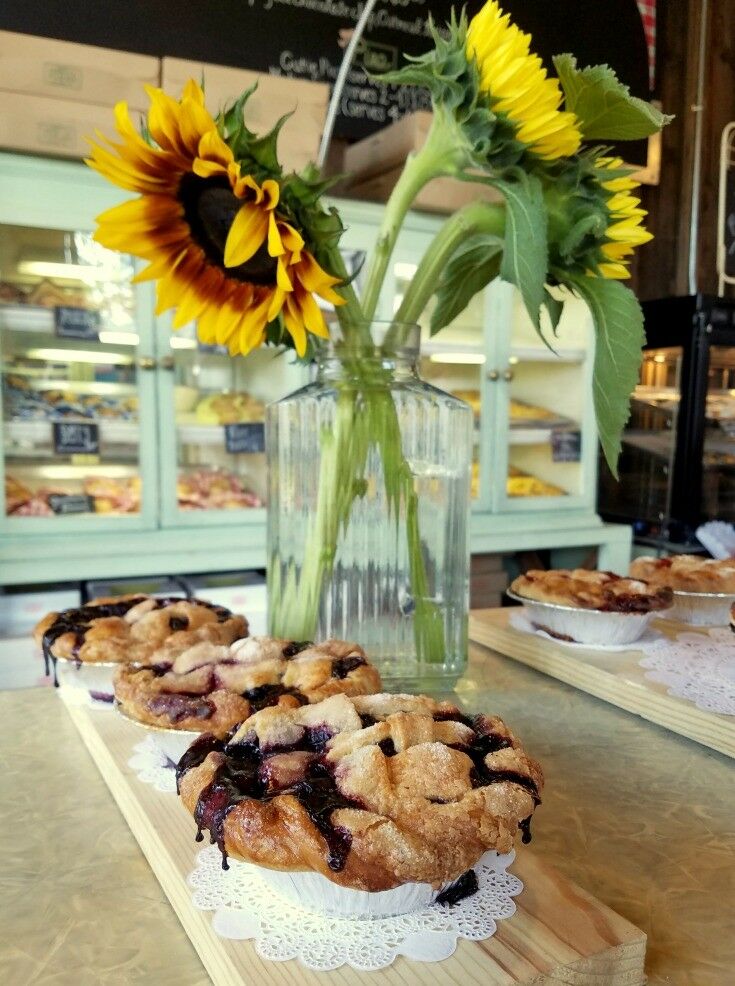 If you ever find yourself traveling through southern Oregon's beautiful Applegate Valley between Medford and Grants Pass, Pennington Farms is one stop you must plan to make. I fell in love with the place the first time I visited.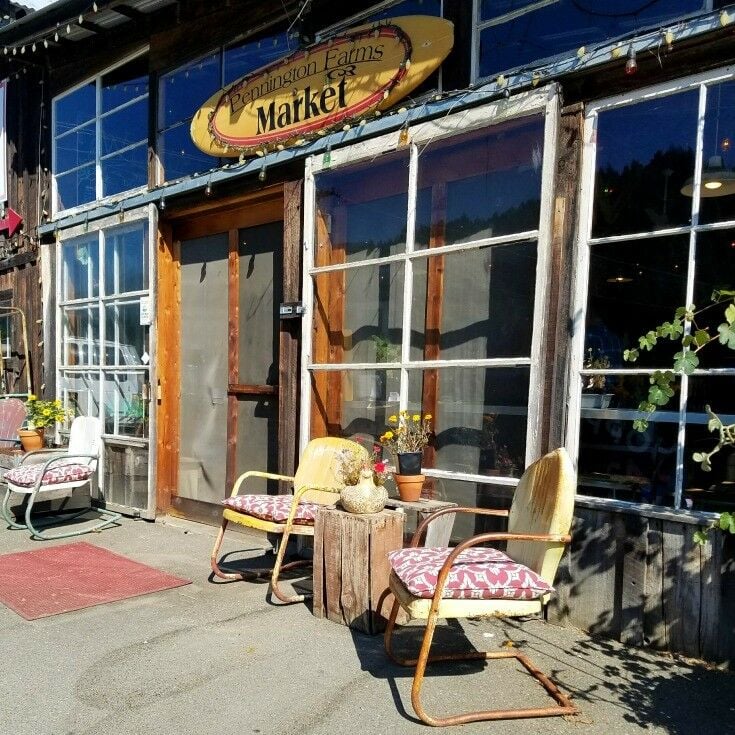 "Once there was a boy named Sam who grew up in the surf and sand
To the mainland he headed on the journey of his life
And ended up finding his wife.
The couple got married and had quite a clan
Sam said, "Let's leave the city for simpler life"
So to the farm the headed hand-in-hand."
So begins the saga of Pennington Farms, which welcomes visitors as soon as they step through the bakery door.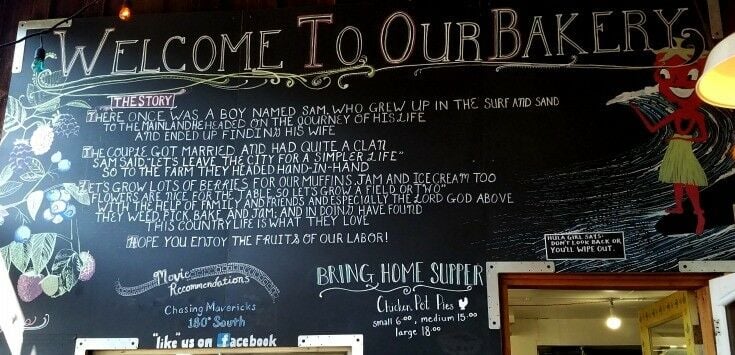 Open year-round, a visit to Pennington Farms recalls a simpler time, filled with ripe, juicy berries fresh from the vine and scratch-made baked goods like your grandma used to make.
Founded by the Sam and Cathy Pennington back in the mid-'90s, this 90-acre family-run farm now grows between 38-50 varieties of berries each year, including many hard-to-find heirloom varieties. As stewards of the land, the Pennington family is committed to a farming philosophy that relies on organic, biodynamic methods, with a goal of working in harmony with the earth's natural rhythm.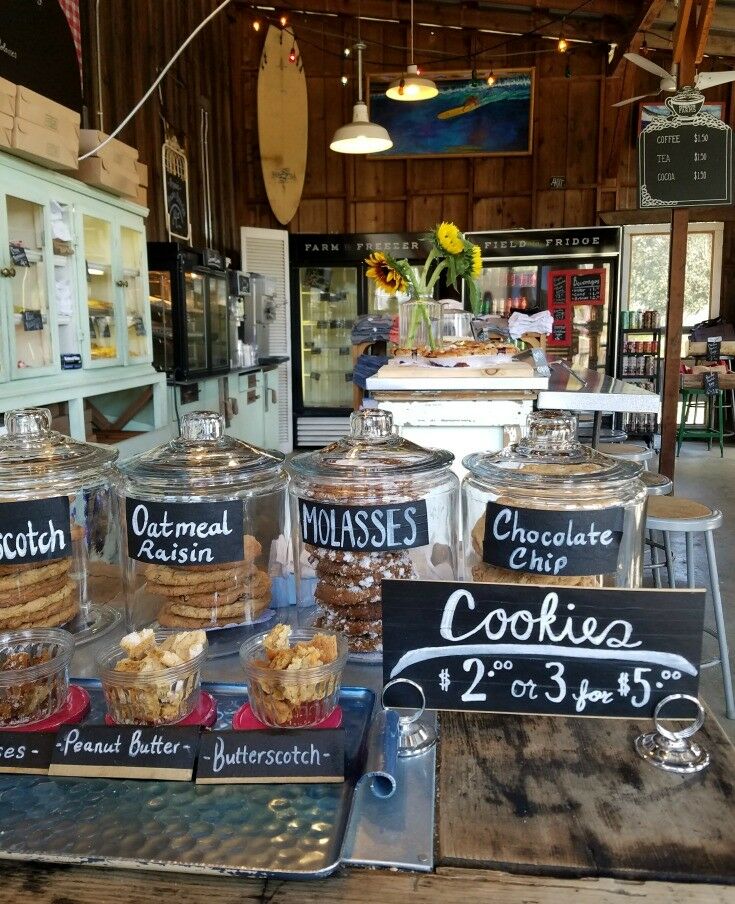 The Country Bakery at Pennington Farms is a delight for the senses and aromatherapy for the soul. Beautiful scratch-made pastries, pies, and cookies, homemade jams and syrups. Surfboards from a former life decorate the walls and seasonal berries line the shelves. Good vibes abound.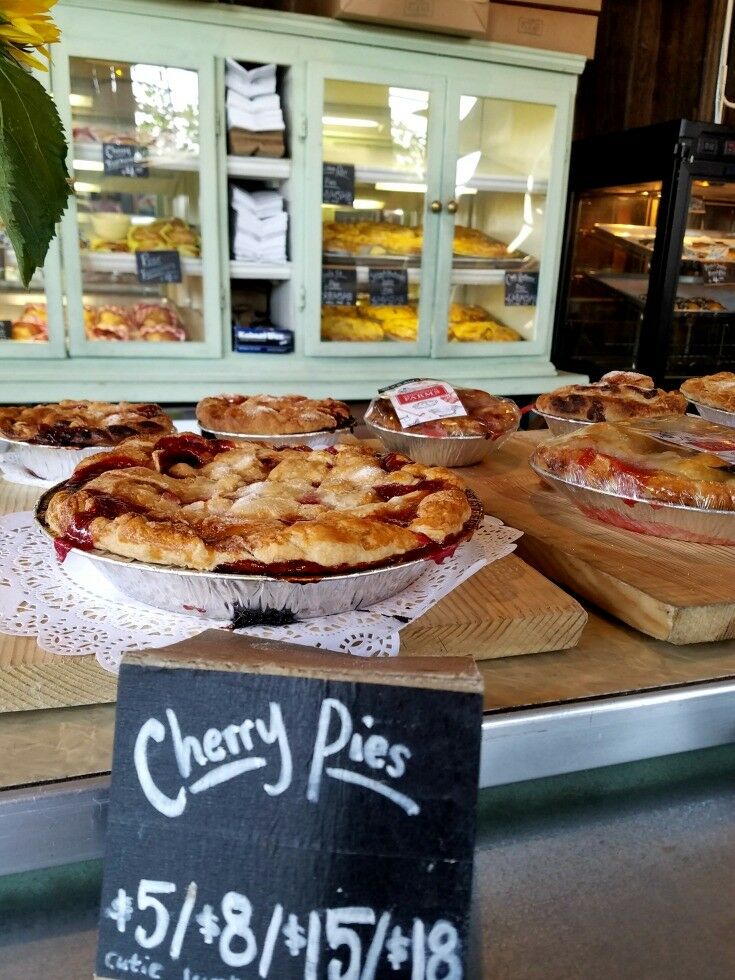 Pennington Farms focuses on cultivating harder-to-grow heirloom berries, which typically produce fewer, smaller berries that must be picked by hand. The trade-off for this extra labor is an intensity of true berry flavor that, according to Cathy Pennington, newer hybrid varieties simply don't deliver.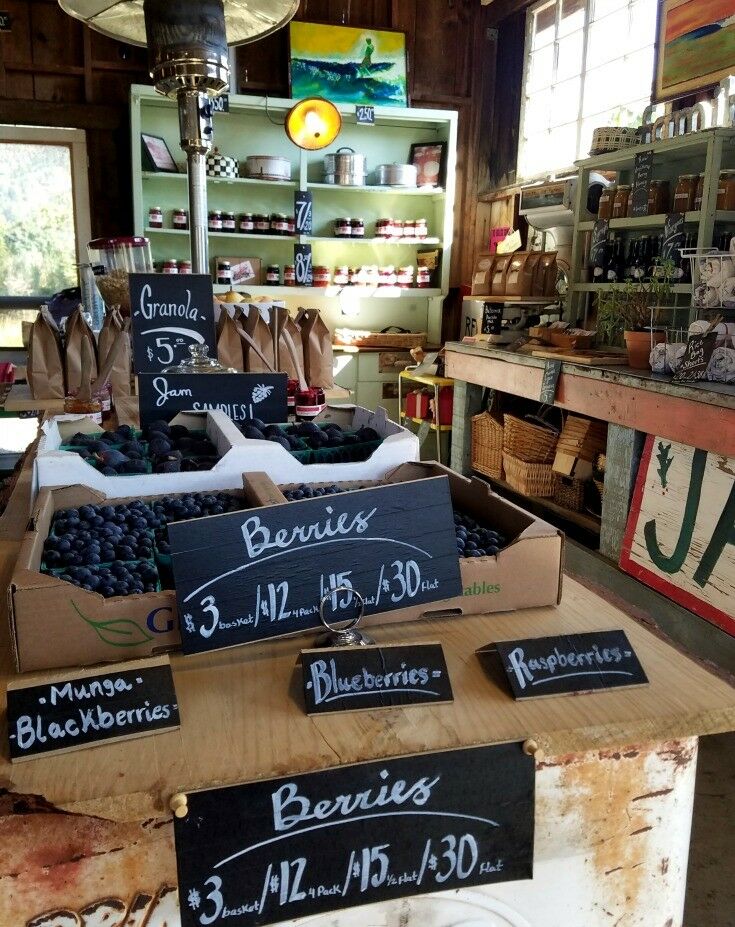 How to Enjoy Berry Season Year-round
Berry season is fleeting and fresh berries off the vine have a very short shelf life; nevertheless, with just a minimum of effort you can have berries year-round.
When you bring fresh berries home, cull them and immediately discard any moldy or overripe berries.
Put the remaining berries, unwashed, into a container lined with paper towels to absorb any moisture.
Do not wash berries until just before eating, and then only briefly in cold water.
To freeze berries, distribute dry berries in a single layer on a clean cookie sheet and put them in the freezer until frozen. Remove from freezer just long enough to pour into a plastic freezer container or sealable freezer bag and return them to the freezer immediately. Berries can be frozen for up to one year.
When baking with frozen berries, do not thaw before using.
Pennington Farms Blackberry Buckle
Print
Pin
Add to Shopping List
Go to Shopping List
Ingredients
Batter:
2

cups

flour

2 ½

teaspoons

baking powder

¼

teaspoon

salt

½

cup

butter

softened

¾

cup

sugar

1

egg

½

cup

milk

2

cups

fresh or frozen blackberries
Instructions
Preheat oven to 350°F. Grease a 9x9 baking dish.

In a medium bowl, combine flour, baking powder, and salt. Set aside.

In a medium mixing bowl, beat butter on high until pale and fluffy. Add sugar and continue mixing until they are thoroughly creamed. Beat in egg.

With mixer on low, add flour mixture and milk to creamed mixture a little at a time, alternating between the two and beating until smooth.

Spoon batter into prepared pan. Evenly distribute berries over top.
Topping
In a small bowl, combine flour and sugar, and then cut in butter with a pastry blender, fork (or your fingers) until the mixture resembles oatmeal. Sprinkle over berries.

Bake in preheat oven 50-60 minutes, or until golden brown. Serve warm, preferably with a scoop of vanilla ice cream.
This website provides approximate nutrition information for convenience and as a courtesy only. You are solely responsible for ensuring that any nutritional information provided is accurate, complete, and useful.
To get to Pennington Farms, take the "long way" between Grants Pass and Medford on the Jacksonville-Williams Highway [Oregon Route 238]. The Pennington Farms bakery and farm market are open almost year round, and their products are available at the farmers' markets in Ashland, Medford and Grants Pass, as well as specialty shops throughout the area.
Pennington Farms
11341 Williams Hwy
Grants Pass, OR 97527
541.846.0550
pnnngtnj@aol.com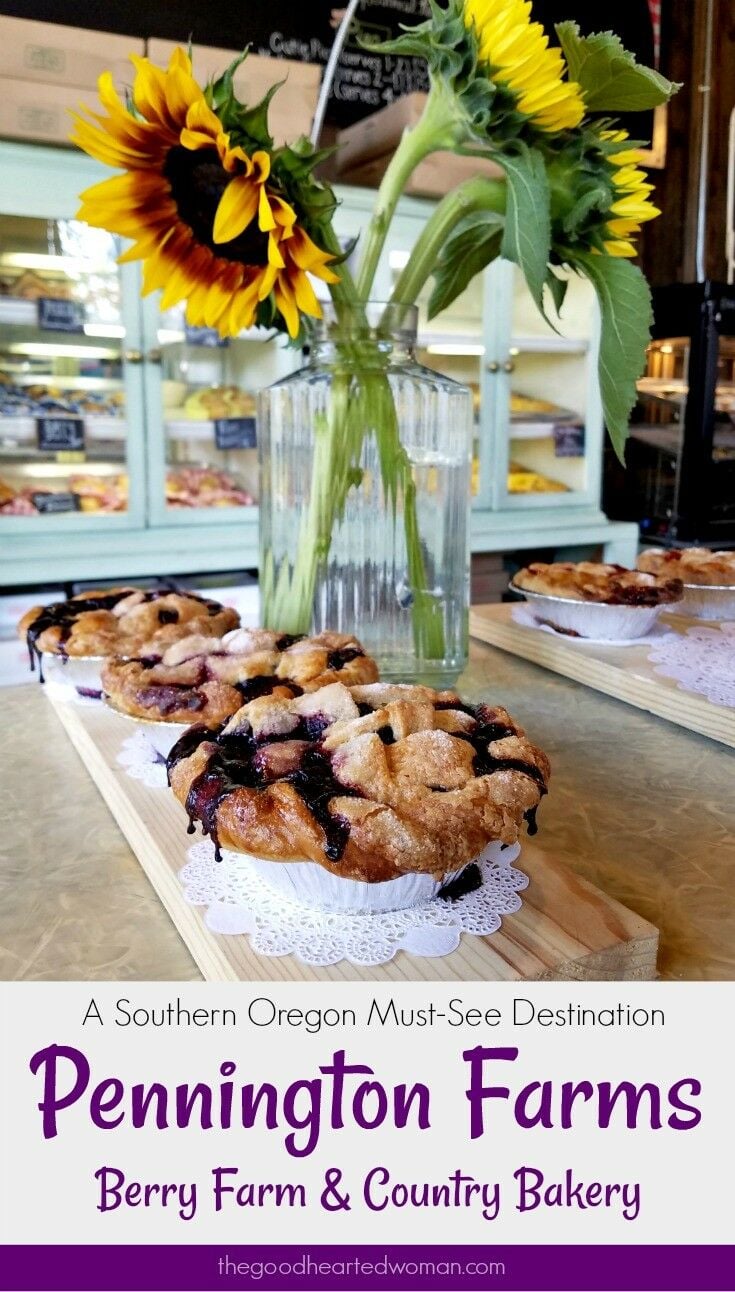 Disclosure: My visit to Pennington Farms was included as part of a Travel Oregon press trip. This post may contain affiliate links, which means we may receive a commission if you click a link and purchase something that we have recommended. While clicking these links won't cost you any extra money, they do help keep this site up and running. As always, all opinions and images are my own. Please check out our disclosure policy for more details. Thank you for your support!