A Guide for the Horticulturally Challenged
Fresh rosemary. Nothing quite like it. Beautiful, organic and free - I think everyone with a kitchen knife and a slow cooker should have a rosemary plant of their own.
Mr. B takes care of our yard. He mows and weeds, fertilizes and gardens. Sometimes I help, but I'm careful to let him take charge because it is a well-documented fact that, if my thumb were a Crayola crayon, it would be a shade somewhere between Eggplant and Licorice: Plants in my care must fall into the little-to-no maintenance category if they are to have any hope for survival. Which is why I am so successful growing Rosemary.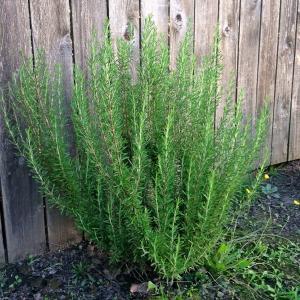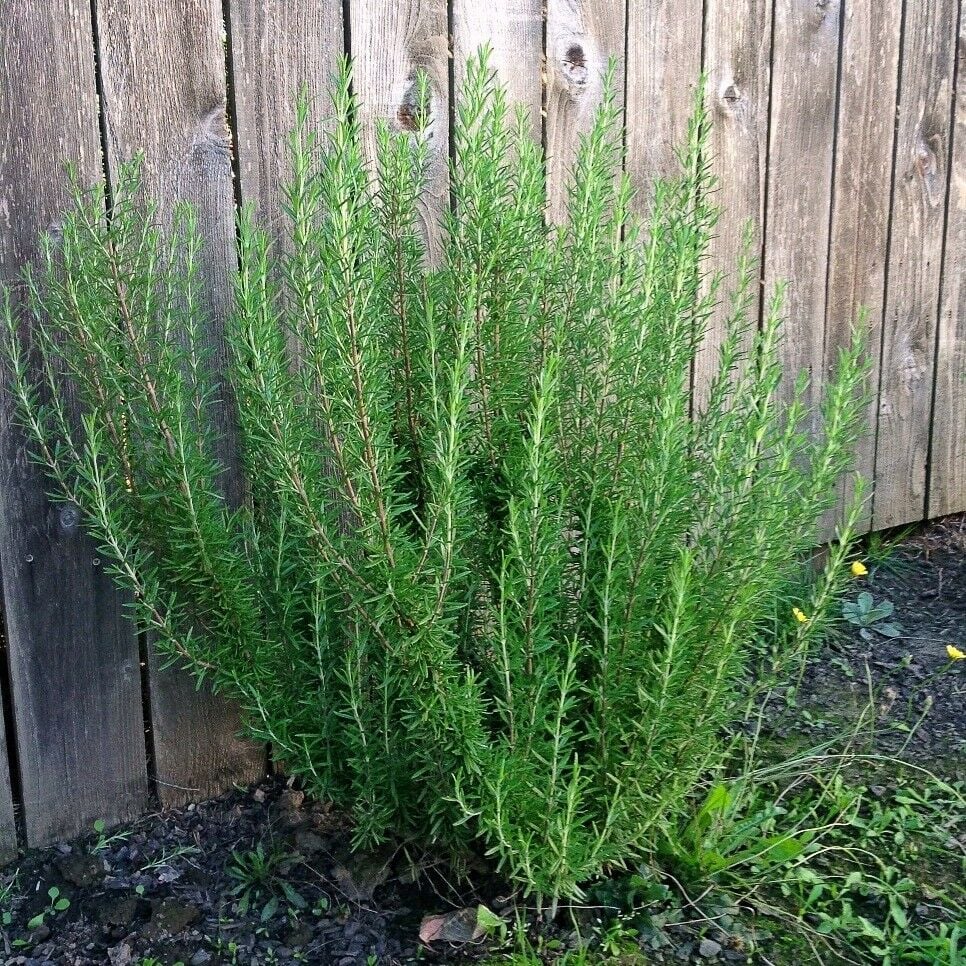 My current rosemary plant was a wedding gift to Mr. B and me from my kids' Gramma Edith. Edith, who is their father's mom, is a woman with thumbs so green she could make a Popsicle stick bloom. When it comes to gardening, she is always very helpful and encouraging - always trying hard to give me opportunities to succeed. Over the years, however, she has come to understand and accept just how severely Horticulturally Challenged I am. Nevertheless, it is through her positive, encouraging example that I have learned I am very good at raising a few specific plants: African Violets, for one, which people tend to kill by over-watering. And Jade. Ditto. (Over-watering is just not a problem for me.) And Rosemary, which is apparently the Wile E. Coyote of the herb world: you can literally throw it off a cliff onto a pile of Acme dynamite and it will still keep on growing. Here's what Wikihow says about Rosemary:
Rosemary will adapt to most growing conditions and is quite hardy. It's happy with snow, limestone, high temperatures, by the seaside, and all sorts of soils. It will grow its best however, in a warm to hot, fairly dry climate.

"Warm to hot, fairly dry climate..." Apparently that's why it grows so freaking well here in the temperate rain forest that is the PNW. Which is to say, Rosemary is my kind of plant - it doesn't get hung up on the rules and it's almost unstoppable. And if I can grow it, so can you. Here's my easy three-step guide for Rosemary cultivation:
Find a good, hearty Rosemary plant. You can buy one, or ask someone who has one if you can have a clipping from theirs.
Plant it in the ground (or in a pot) and water it a little.
Leave it alone. Except when you need some rosemary, in which case just go out with your kitchen shears and cut some off. Then leave it alone.
If the weather is unseasonably dry, give it a good soaking once a week.
Try to avoid moving your rosemary plant once it has taken root.
Keep in mind that I live in the Pacific Northwest. If you live somewhere else, here are a few more thorough sources you may want to consult:
Disclosure: This ↑ ad bar contains affiliate links, which means we may receive a commission if you click a link and purchase something that we have recommended. (Rest assured though, we will NEVER recommend anything we don't believe in just to make a buck. We like to sleep at night.) Anywho, while clicking these links won't cost you any extra money, they will help us keep this site up and running - and (relatively) ad-free!! Please check out our disclosure policy for more details. Thank you for your support!