Last week, Mr B and I took the most peaceful, relaxing, inspiring vacation ever – to Orcas Island. We loved it so much that we almost didn't come home.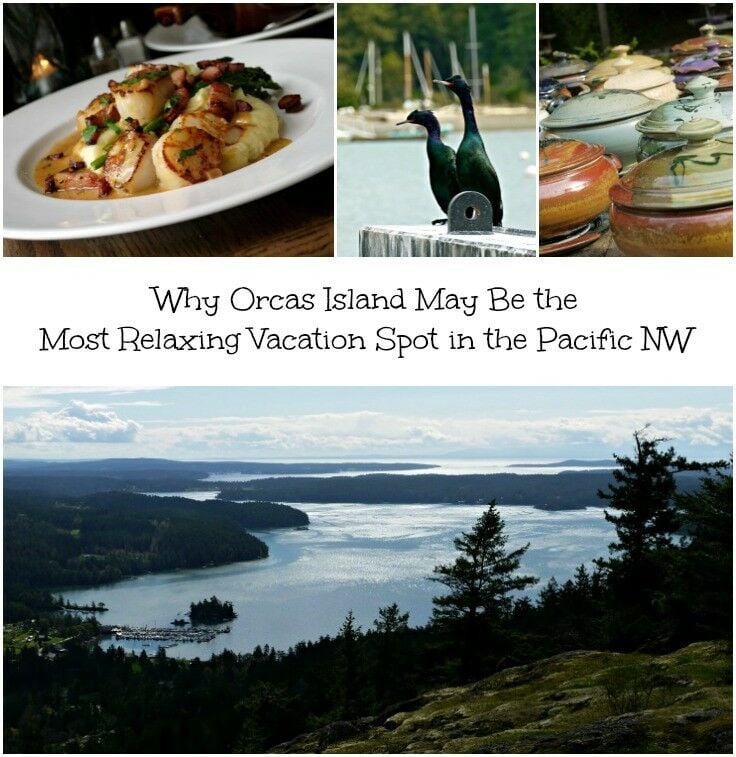 Orcas Island is the largest of the San Juan Islands, located off the northern coast of Washington State. Just over an hour by ferry from the mainland city of Anacortes, Orcas is a Pacific NW vacation paradise.
I'll be sharing the highlights and island must-dos over the course of the next few days, but in the meantime, here's the nutshell version:
5 Reasons Why Orcas Island May Be the Most Relaxing Vacation Spot in the Pacific NW
[1] The Journey There
When you vacation on an island, getting there is half the fun, and you're sure to see some wonderful sights along the way. The easiest way to get to Orcas Island is to take the Washington State Ferry from Anacortes, Washington. (If you're feeling spunky, you can do what I do and pretend it's a mini-cruise.) If you go, be sure to plan a few hours to stroll Historic Downtown Anacortes before you catch your ferry. (Lots more about this tomorrow!)
[2] The Artisan Community
Orcas Island has a thriving community of artisans that throws open doors of welcome to visitors in studios, shops and galleries all over the island. You can spend hours just looking at (or in my case, touching) (or trying not to touch, as the situation warrants) beautiful hand-created pieces of fabulous and functional art. We especially enjoyed all the beautiful pottery.
[3] The Food
The folks on Orcas Island do not mess around when it comes to creating beautiful, delicious food. We ate often and well.
[4] The Active Life
Orcas Island offers a multitude of outdoor sports for the active vacationers. It was a little too chilly this March for swimming, but lots of other activities were definitely accessible, including camping, boating, climbing, hiking, bicycling, and our favorite – kayaking. You can bring your own gear, or borrow from one of a handful of rental places that freckle the island. Day tours are available through several local companies as well.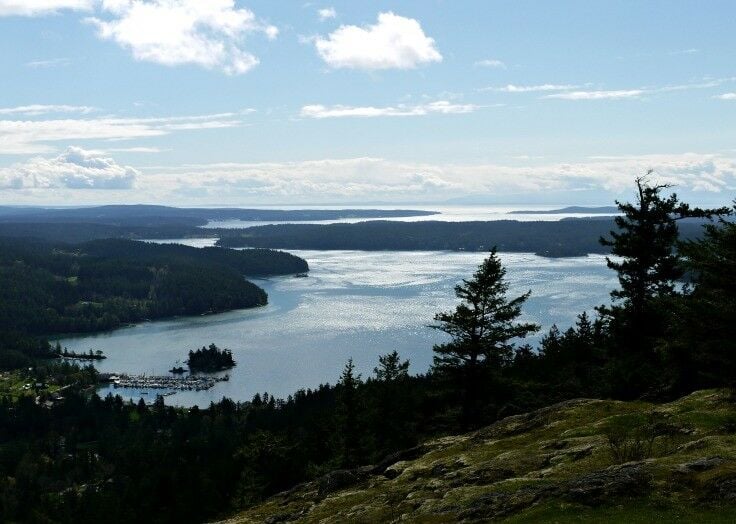 [5] The Peace & Quiet
Above all else, it was the tranquility of the island experience that captured our hearts. The landscape is idyllic and inspiring, with open fields and farmhouses inland, wooded countryside, and amazing, sweeping vistas. It is, in a word, bliss.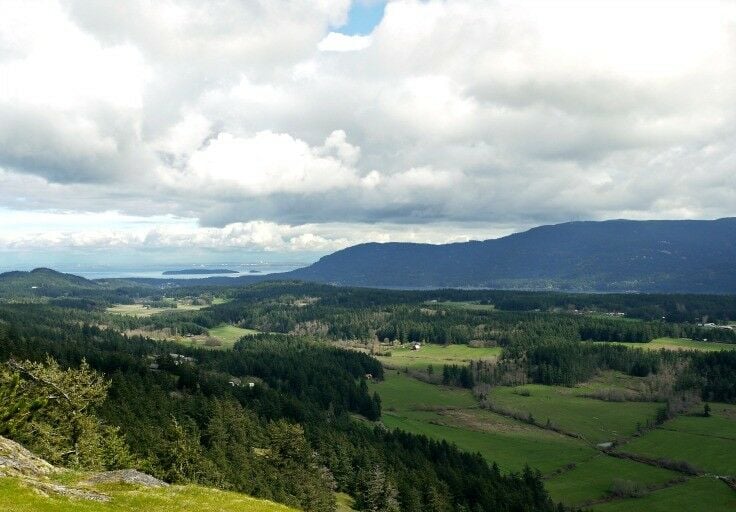 I'll be featuring Orcas Island food, recipes, destinations and art in upcoming posts, so be sure to stay tuned!
Planning a trip to Orcas Island? Be sure to check out my Orcas Island Vacation Guide!