On The Sound Nashville Music Tour, you'll see the sights and hear the sounds of Nashville – and write a song while you do it!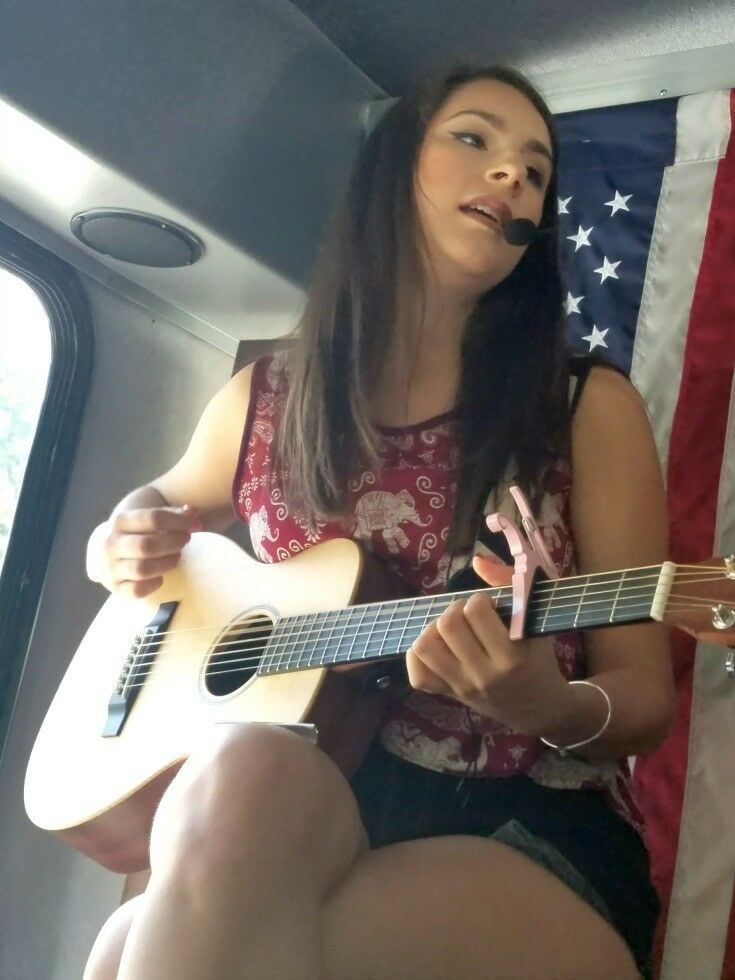 Nashville Music Tour
There is so much to see and do in Nashville, and one of the best ways to get an introduction to it all is to take a bus tour around town. However, I've been on enough tour buses to know that sometimes the "tour talk" can be a little dry. That's why I was so excited when I stumbled onto The Sound Nashville Music Tour, one of the many Nashville music-centered bus tour companies.
Mr B and I chose The Sound Nashville Music Tour because it uniquely embraces and utilizes the soul of Music City – its singer-songwriter community. On this family-friendly 90-minute tour, the guides are real Nashville songwriters who sing and entertain the group while presenting an engaging overview of the city and its history. And here's the best part: as the bus putters through the city, the tour guides help the whole group write a song! Then, at the end of the tour, everyone piles off the bus and gets a chance to see it performed live on stage! And don't worry if you aren't a songwriter (or can't even carry a tune): as long as you can clap and smile, you'll be fine.
Our tour departed promptly from our gathering place in front of the George Jones Museum. When we all had settle ourselves into our seats on the bus, our tour guides, singer-songwriters Glenn Michael and Maddy Rodriguez, introduced themselves and handed out rhythm instruments to everyone.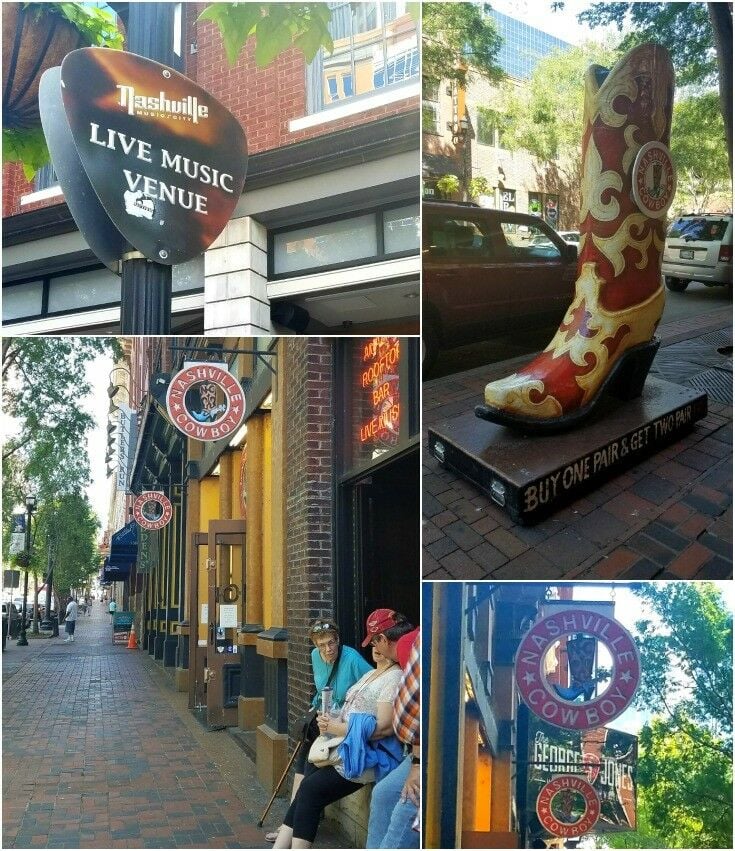 Glenn and Maddy were engaging and full of fun stories about Nashville, both past and present, and they made sure to include everyone on the tour in the song writing efforts.
At just 23, Maddy has already won a number of awards for her music, including the Grand Prize in the country category of the John Lennon Songwriting Contest [2014, Session II] for her song Fascinated. (Listen on her website.)
Glenn gave us a lot by way of Nashville history, and gave us a feel for what songwriters and musicians go through to make their mark in the city. He was full of suggestions about the best places to listen to music or grab a bite to eat, and gave everyone coupons for fried pickles (yes, that is a thing) if we could answer his music trivia questions.
The tour passes by most of the famous music venues in town, including Ryman Auditorium, Music Row, Tootsie's Orchid Lounge, Legend's Corner, and The Listening Room Cafe; as well as a number of city landmarks like the famous Musica statue, The Gulch, and The Parthenon.
(Did you know that Nashville has a FULL SIZE replica of The Parthenon?!? Me neither!)
The Parthenon in Nashville, Tennessee is a full-scale replica of the original Parthenon in Athens. It was built in 1897 as part of the Tennessee Centennial Exposition.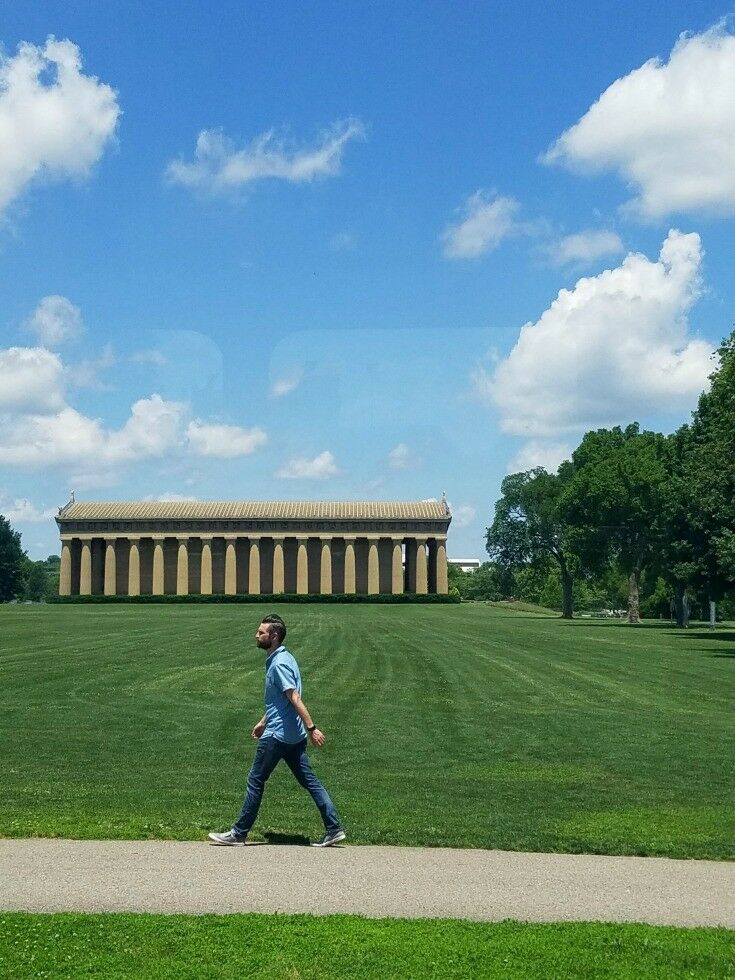 I should probably also mention that this tour is BYOB, and tourists are encouraged to bring whatever beverage tickles their fancy. There are a couple of places just steps away from the tour meeting point where you can grab growler or a pitcher of mimosas for the road. (For the record, Mr B and I brought water, because we are boring that way sometimes.)
"Sacrifice Something for what means the most."
I was intrigued with Glenn's tattoo: there's a lot in those seven little words, especially for creatives. Glenn started playing music when he was 12, and has played some prestigious clubs across the country. Raised in Connecticut, he now calls Nashville home. Glenn has recorded three records (available on iTunes), and is currently writing songs for his fourth.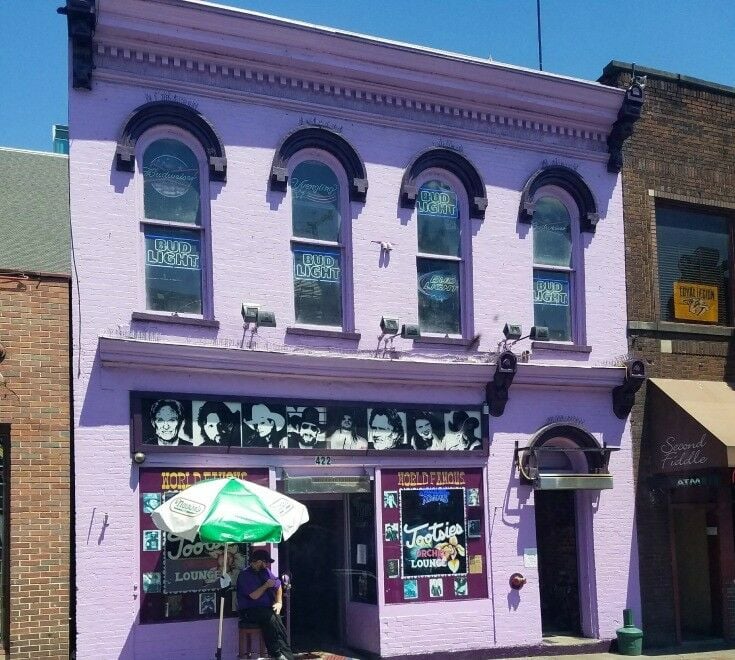 Over the course of the tour, between stretches of Glenn's informative "tour guide" monologue, he and Maddy suggested lyrics and solicited relevant rhyming words to fill out the "Sound of Nashville" song-frame that they use. For example, someone on our tour suggested "Cheryl Crowe" and "garden hoe." If you watch the video at the beginning of this post, you'll hear that line toward the end in the "alternate chorus."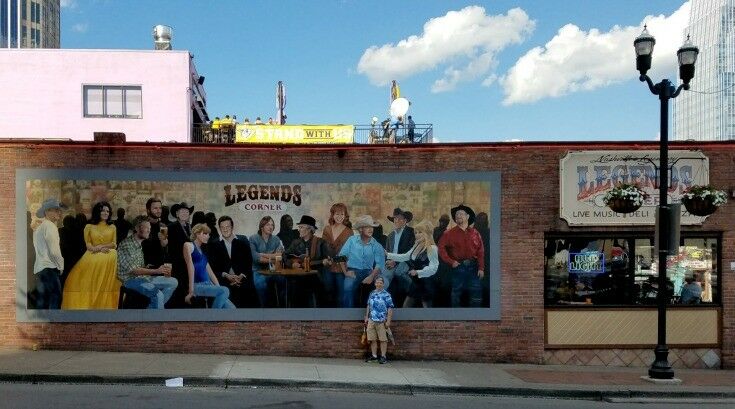 Wait. What? Back up… They don't make up a brand new song every time they pull the bus away from the curb?!?
Nope. Sorry if I'm bursting your bubble or giving away trade secrets, but seriously; think about it. Mr B and I write the occasional song ourselves, so I can tell you from experience that there is no way Glenn and Maddy, or any other songwriter I've ever known – no matter how talented they are (yes, even Dan Fogelberg) – could create a catchy, original song twice a day at the drop of a hat, especially with a bus full of tourists. I mean, can you imagine how stressful that would be - for everyone? Nope - using a prefab song with flexible lyrics is the only way to go.
The only problem with the song they use - - ♫♪ Oh I hear the sound of Nashville | everywhere I go...♪♫ - - is that it's so catchy that it gets into your head and won't leave. (Like the theme from Gilligan's Island.) You'll be listening to it on constant loop for days on end while you replay all those images from your tour in your head. Which, come to think of it, might not be such a bad thing after all.
Where to Eat
If you take the 11 am tour, we highly recommend stopping in at Another Broken Egg Cafe for brunch. Located just half a block from the George Jones Museum where The Sound tour departs, you'll find the place bustling, the food and drinks delicious, and the staff friendly and welcoming. (Kudos to our server, Becca, for her bubbly personality, easy conversation, and ability to mix a mimosa in eight seconds flat!)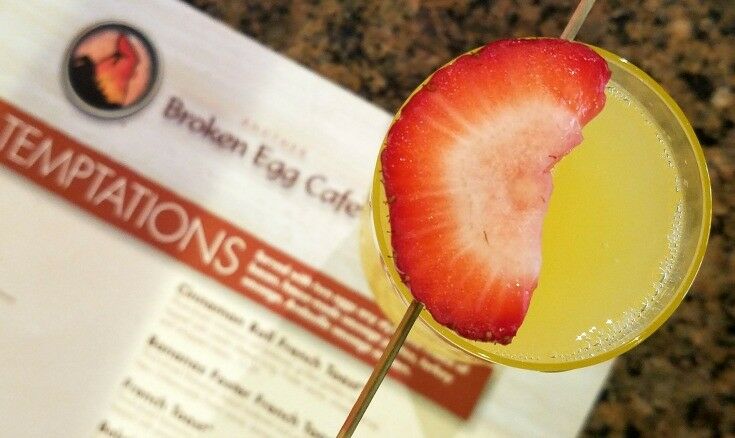 More Tennessee Travel
Southern Cooking & Recipes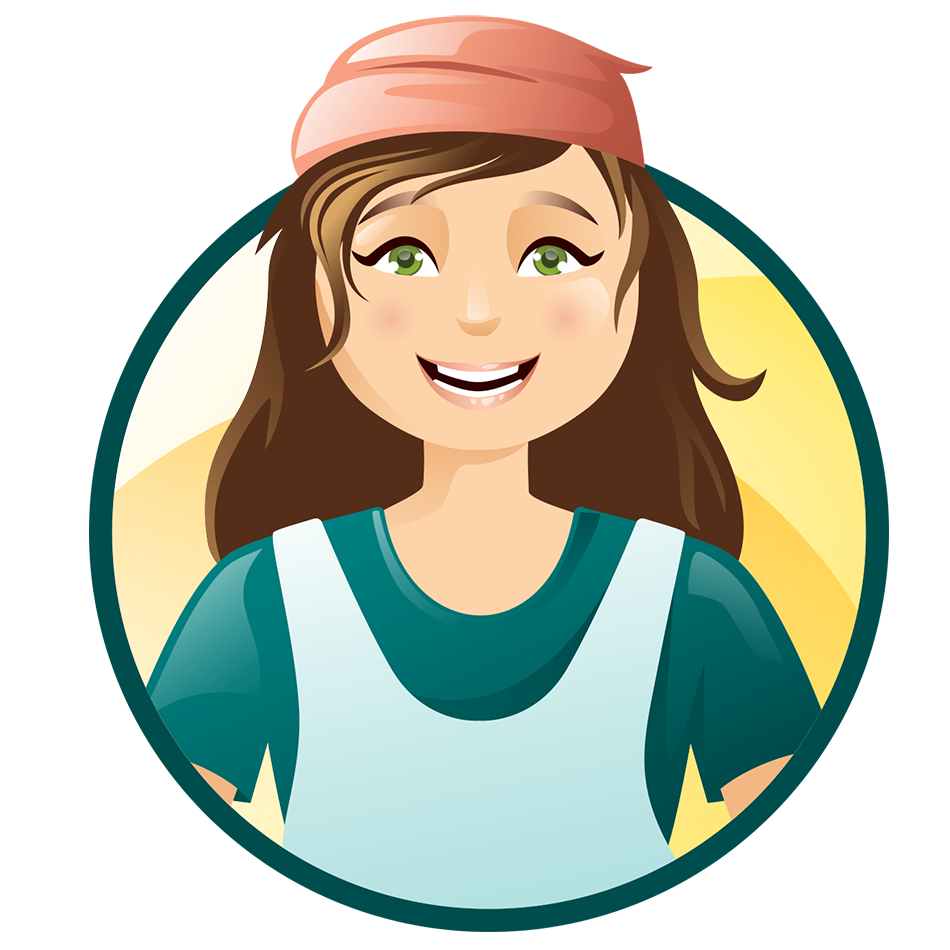 Thank you for visiting the Good Hearted Woman. Remember to bookmark this site, and come back soon!