Memphis is a town that lives and breathes music. Check out our picks for Top 5 Must-dos for Music Lovers, plus two great bonus destinations.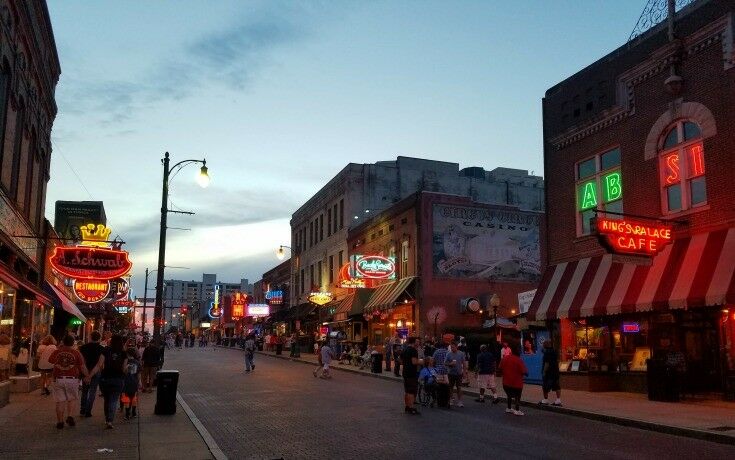 ♫ ♪ Put on my blue suede shoes | and I boarded the plane
Touched down in the land of the Delta Blues | In the middle of the pouring rain ♫
I still remember the first time I heard "Walking in Memphis" – years ago, on KINK in Portland.
At that time, I'd never so much as touched a toe south of West Virginia, but something about that song spoke to a deep-roots place in my belly, and I couldn't wait until I could get my hands on the whole album. (This, children, was in the days before iTunes or Amazon (or even Napster!) – back when you had to wait for a CD to arrive at Music Millenium, and then rush down to grab a copy before they were all gone.
We must have played that CD a thousand times. Dig Down Deep. Walk on Water. Silver Thunderbird (which always makes me think of my dad and his pocket comb). Perfect Love. True Companion. And always, Walking in Memphis; a song which over time became lullaby for my girls about a magical, musical land: like Puff's Honalee, it almost wasn't real.
But Memphis is real. And walking down Beale Street – with music pouring out of every brick and around every corner – is a sublime experience. Especially if music feeds your soul.
7 Spots Every Music Lover Should Visit
Check out our top five must-does for music lovers visiting Memphis; plus two great bonus destinations if you have enough time.
1. Take an evening stroll down Beale Street
♫ ♪ ...I'm walking in Memphis | Walking with my feet ten feet off of Beale ♫
Formally declared the Home of the Blues in 1977 by an act of Congress, Beale Street is where the cool kids hang out. (Or at least they used to.) Kids like Louis Armstrong, Memphis Minnie, Muddy Waters, and B.B. King. Once of the most iconic streets in America, Beale Street is the heart of downtown Memphis.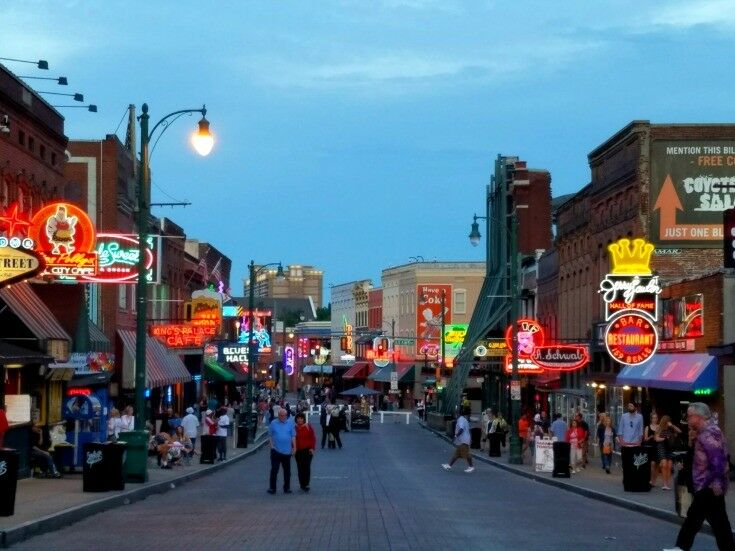 Walk down Beale Street any given evening and you'll hear a musical stew pouring out of open doors all along the three-block stretch – delta blues, jazz, rock 'n' roll, R&B, and gospel. Walk through a door, and the music will grab you and pull you in.
♫ ♪ W.C. Handy, won't you look down over me...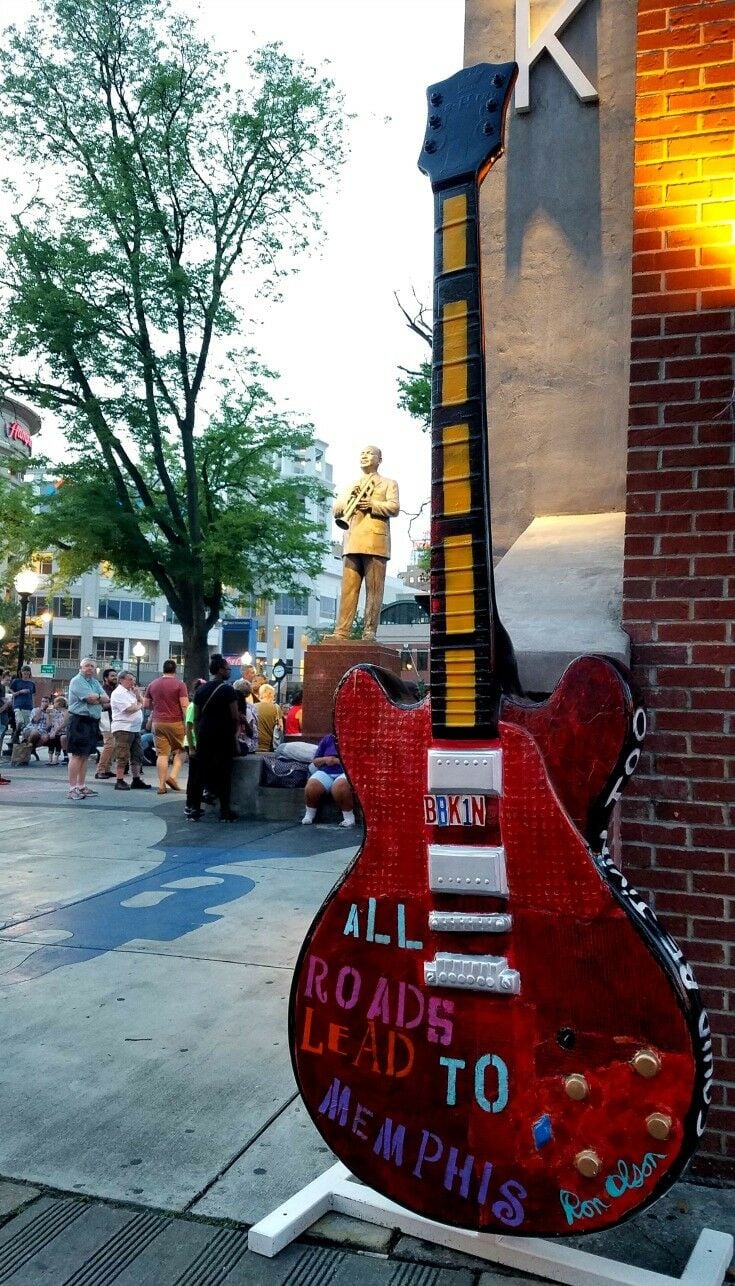 Fun Fact: Just a block away from Beale Street, Gibson Guitar's famous factory produces B.B. King's signature ES-355 Semi-Hollow body. (See the "bonus" destinations at the bottom of this post.)
Of course you're going to Graceland. Of course you are.
♫ ♪ Saw the ghost of Elvis | On Union Avenue
Followed him up to the gates of Graceland | Then I watched him walk right through ♫
Sadly, we did not see Elvis (or even his ghost) at Graceland. Nevertheless, it was a surprisingly captivating tour. Not only did I learn a ton about the man, his family, and his music (not to mention the impact he had on American culture), but I found that seeing Graceland in real life brought a measure of earnest humanity to the Elvis mythology.
Even if you aren't a big Elvis fan, a visit to Graceland needs to be on your list.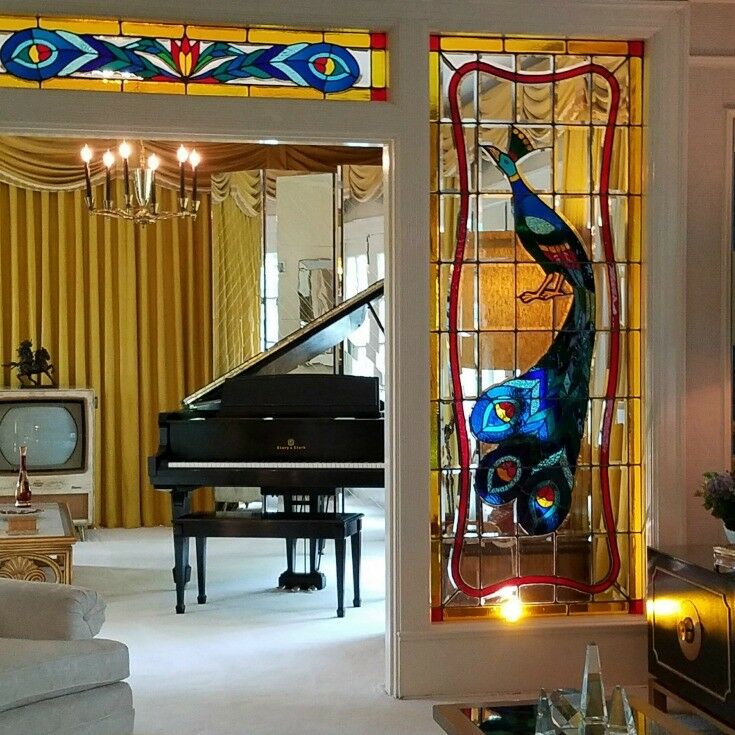 ♫ ...there's a pretty little thing | Waiting for the King | Down in the Jungle Room ♫ ♪
The Jungle Room wasn't either as sultry or exotic as I had imagined.
Speaking of Graceland...
3. Sign the Wall
It seems like every adventure has at least one defining, unforgettable moment. For Mr B, signing the fieldstone wall at Graceland was one of those moments. It was for me too, but for somewhat different reasons. (We'll be sharing more about this in a later post.)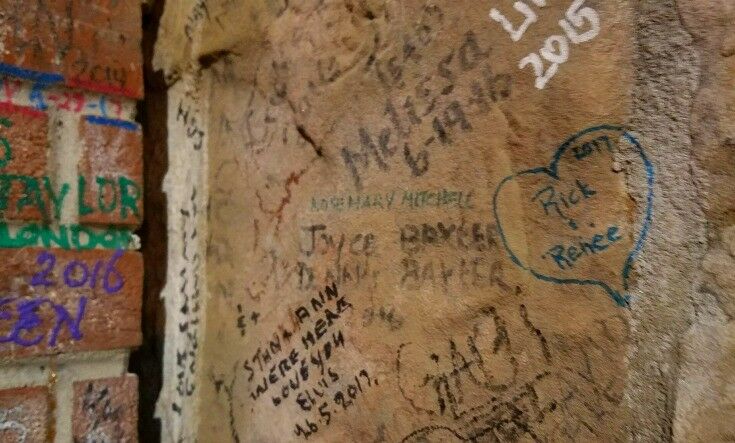 All you need to sign the wall is a Sharpie and a few minutes.
PRO TIP #1: If you go at night, the experience will feel more risky and exhilarating!
PRO TIP #2: It's not risky at all. In fact, it's totally legal (and even encouraged). Two police cars drove by us while we were signing.
4. Tour Sun Studios
The Birthplace of Rock & Roll.
Founded in 1952 by Sam Phillips, Sun Studios is where it all began.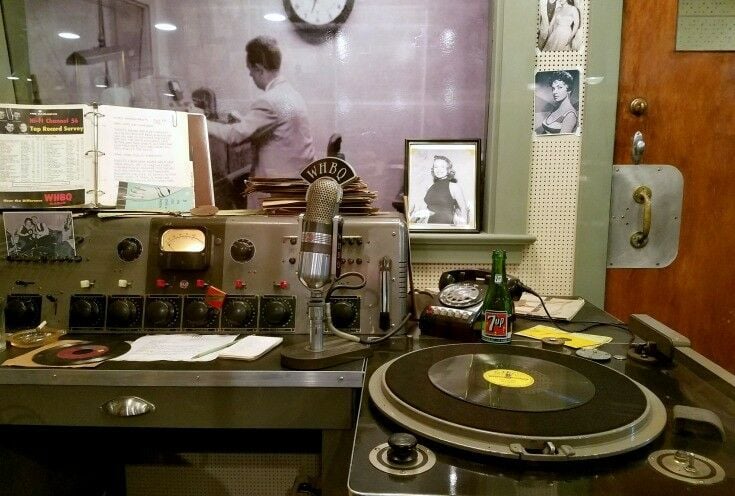 Our tour of Sun Studios was an entirely different experience than our tour of RCA Studio B. Sun is smaller, grittier... more raw. Ghosts are still singing in the walls.
In the beginning, Sun was home to an impressively wide variety of talent, as Sam Phillips was willing to give anyone who came off the street to record a chance. It didn't matter what they played, Sam recorded it all: gospel, blues, hillbilly, country, boogie, or western swing. The label had no limits.
Then, in 1954, Elvis Presley walked through the doors of Sun Studios, and Sam found himself with the artist he had been looking for: someone who could perform the blues with passion and energy, and still reach across both musical and racial barriers. Sam and Elvis opened a door that would never again close.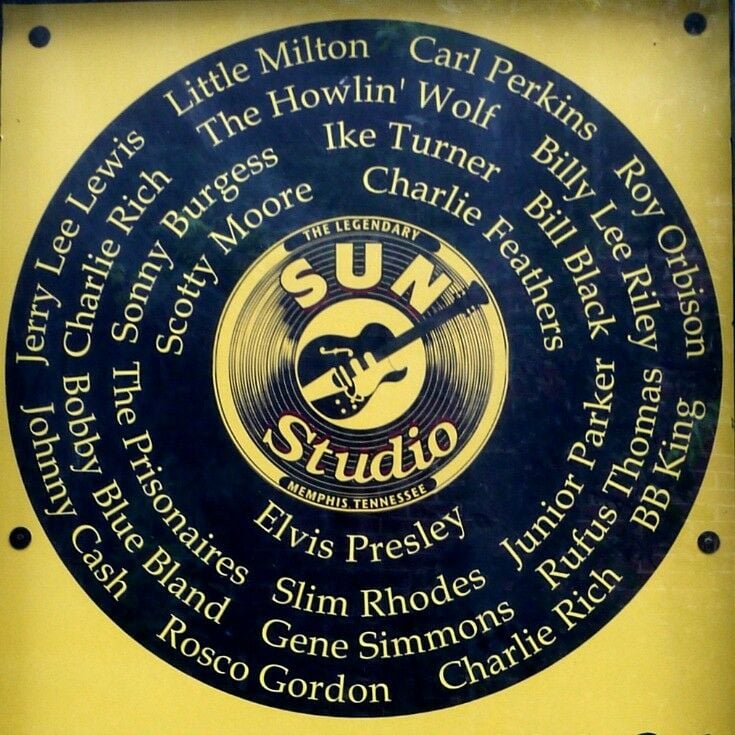 Our tour of Sun Studios started with a climb upstairs to a small but impressive museum filled with some amazing music history artifacts. After learning about Sam Phillips and the artists who recorded there, we went downstairs into the studio itself.
As I mentioned earlier, there are ghosts in those walls, let me tell you. It is an amazing feeling to know you are standing where sounds that changed American music were first recorded.
If I had space and time, I could go on forever about the artists who recorded at Sun Studios over the years. These names are synonymous with the 1950's music revolution - the artists who gave us that "good ol' fashioned Rock n' Roll."
Sun Studios is still an active recording studio, and continues to reflect the diversity and vision that was first embraced over sixty years ago. If we ever have a chance to visit Memphis again, we will take this tour again. It's that good.
Tours of Sun Studios are given every day at the bottom half of every hour from 10:30 AM through 5:30 PM.
5. Listen to Live Blues
♫ ♪ Now Muriel plays piano | Every Friday at the Hollywood...
As luck would have it, just before leaving for Tennessee, Mr B and I saw Marc Cohn perform nearly every cut from his Walking in Memphis album live at the Aladdin in Portland, on the album's 25th anniversary tour.
The Aladdin is an intimate venue, and we had fourth row seats. Almost as entertaining as the songs Marc sang were the stories he told about writing them. It was fascinating to learn more about Walking in Memphis' Muriel; the very real, remarkable woman who inspired this piece of the song.
We didn't get to see Muriel (sadly, she passed away many years ago) but we did spend an evening listening to the amazing BB King All-Star Band at BB King's Blues Club on the corner of Beale and 2nd. (We ate some pretty decent barbecue there too!)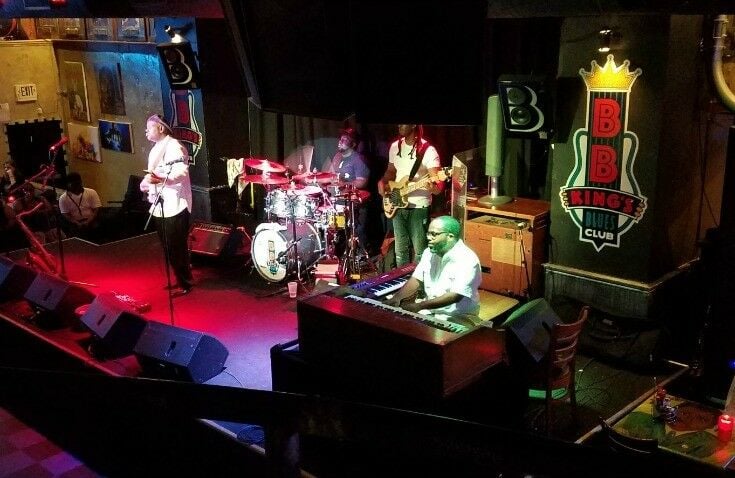 The food at BB Kings Blues Club was good. Not great, but definitely a solid Good. (I highly recommend the Shrimp & Cheese Grits.) The music was Awesome.
Have some extra time? Here are two more great destinations just half a block from Beale Street to add to your itinerary.
6. Tour the Gibson Guitar Factory
The Gibson Factory tour didn't make our short list because it isn't what I would categorize as a must-do, can't-miss thing, but it is definitely worth your time if you find yourself with an extra hour on your hands.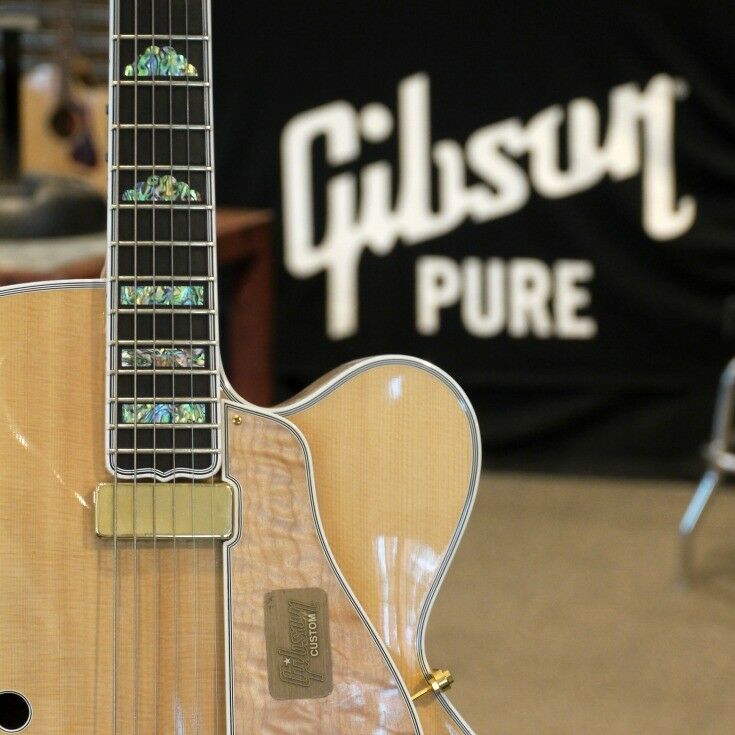 I wish I could show you pictures from the tour, but they don't let you take them, and my stealth photography skills (as my daughters will tell you) suck are nonexistent.
What I can show you are some beautiful guitars from the Gibson showroom. For example, the guitar above and on the left below - a custom guitar created by a single master luthier over the course of an entire year - is the single most expensive guitar I've ever touched. It comes with 14 kt gold hardware, mother-of-pearl inlay, and a $26,669 price tag.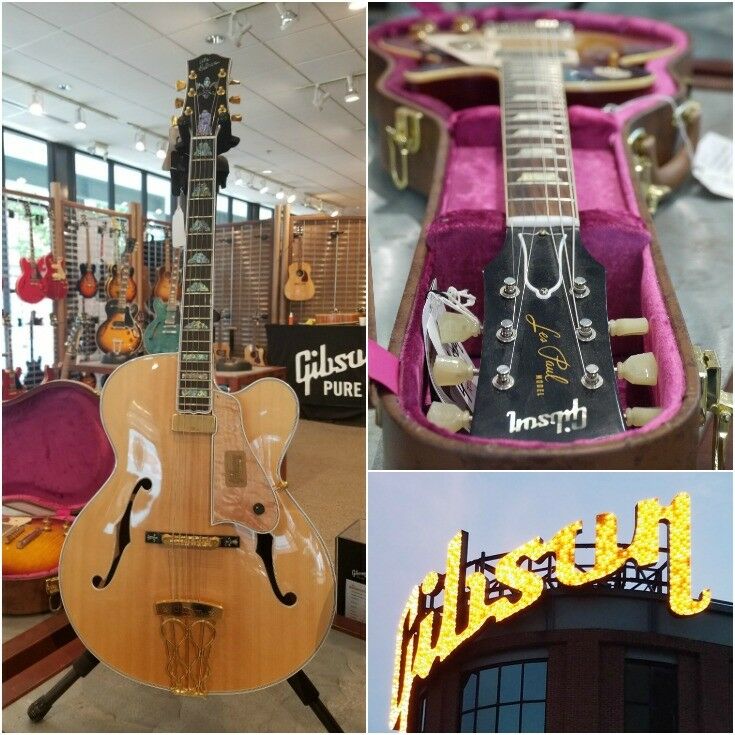 The Gibson Factory tour costs just $10 a person and takes about 45 minutes, start to finish. You get to walk through the entire guitar-making process, from raw wood materials through the intricate process of binding, neck-fitting, painting, buffing, and tuning that creates these iconic musical instruments.
7. Visit the Memphis Rock n' Soul Museum
If you want a solid, interactive, informative education about the history of Southern music and the Memphis sound, the Memphis Rock n' Soul Museum is the place to visit.
Personally, I think one of my biggest takeaways from this experience was a far clearer understanding of the vital role of the musical pioneers who persisted, for the love of music, through racial, regional, and socio-economic barriers to create music that transformed our country.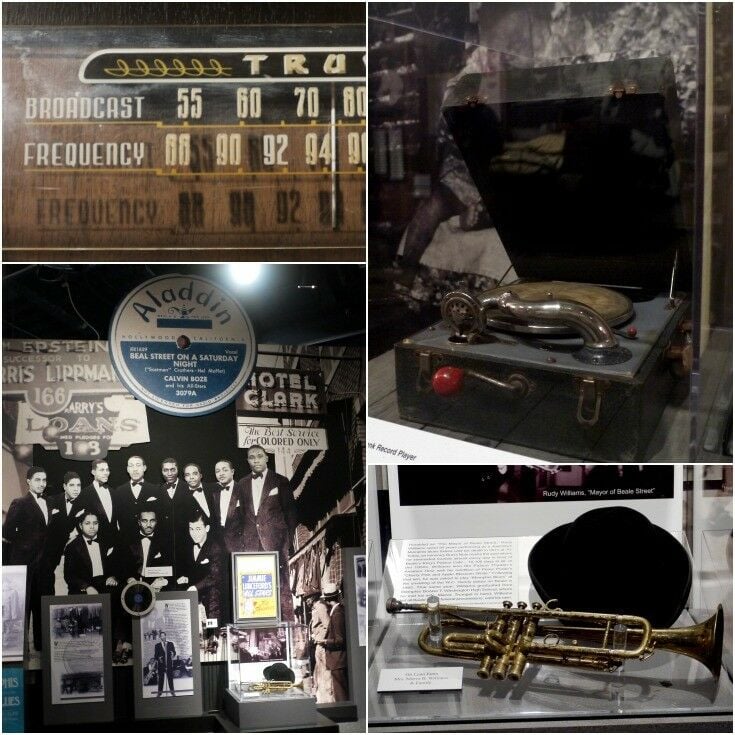 According to its creators at the Smithsonian Institution, "Rock 'n' Soul: Social Crossroads" is the story of the body of music that had the most influence on the culture and lifestyles of the world during the middle 20th Century unto this day. It affected the way we walked, the way we talked, the way we combed our hair and the way we dressed – not only in Memphis or the nation, but the entire world.
The museum is divided into seven galleries that trace Southern music and the Memphis sound over time. Beginning with Rural Culture, which illustrates the musical traditions of the rural South historically, you move through the roots of Southern music, the social challenges it responded to, and the social changes for which it is responsible.
The tour begins with short, informative movie; then you are given an audio headset so you can walk through the rest of the museum at your own pace. (It took us just under an hour to do the whole tour.) Always there is music, from short clips to full-length songs, highlighting each point along the way.
The Memphis Rock n' Soul Museum is open daily from 10 a.m. to 7 p.m. (The Memphis Rock n' Soul Museum is literally right across the street from the Gibson Factory, so it's almost like a two-fer.)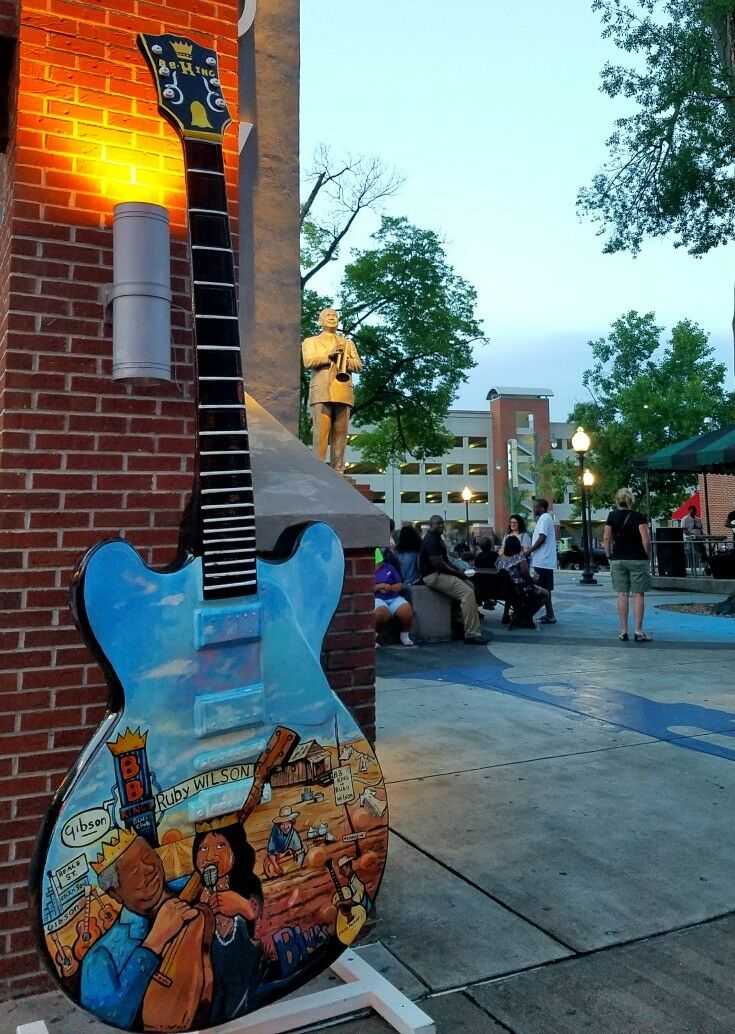 More Memphis & Nashville Travel
Disclosure: This post may contain affiliate links, which means we may receive a commission if you click a link and purchase something that we have recommended. While clicking these links won't cost you any extra money, they will help us keep this site up and running - and (relatively) ad-free!! Please check out our disclosure policy for more details. Thank you for your support!